The following content may contain affiliate links. When you click and shop the links, we receive a commission.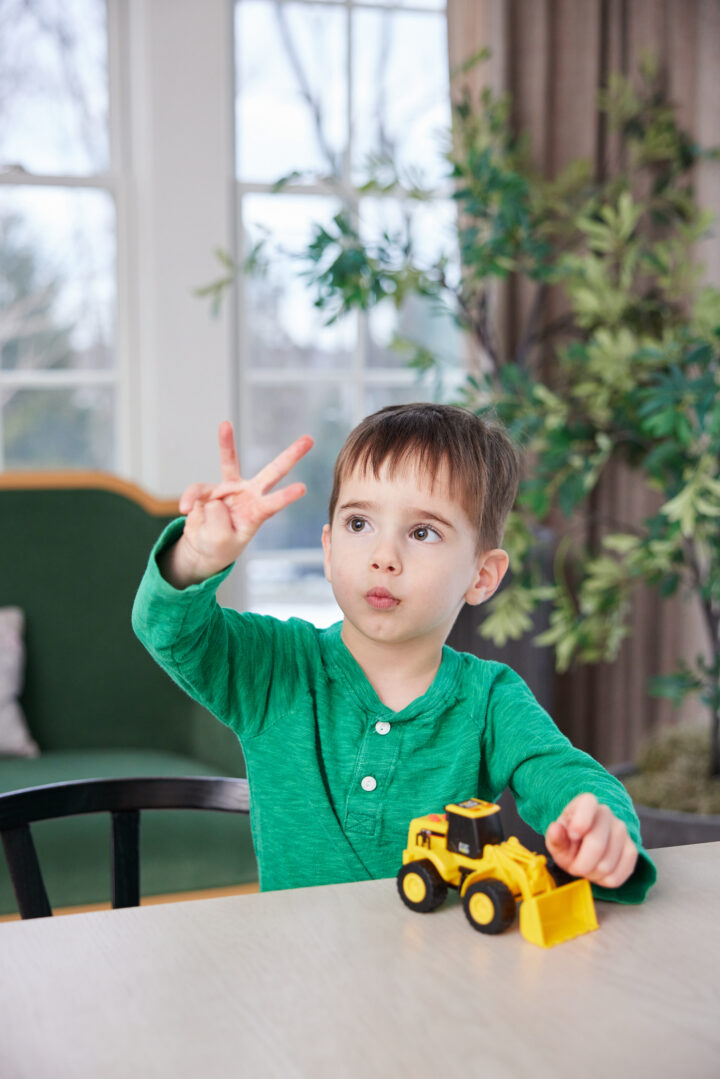 My Sweet Buggy,
Happy Birthday!!!! Today you are three, and you have made them the most dynamic, silly, and eventful three years of our lives. I cannot imagine a world without you in it. The Life Force you bring to every room is pretty shocking for a child of your age and size. Sometimes I sit back in wonder and watch you command a room, or delight in something, or investigate with your unique curiosity…and I wish I could have known you in all your other lifetimes. I'm sure I did know you in a few, and I'll bet I loved you in all those too.
Mateo, we all adore you. I love your sweet and silly spirit, and your ferocity. Both, in equal measure. You can melt my heart and hurt my feelings in fifteen seconds flat. You are both my most favorite person and my toughest adversary. I see so much of myself in you, and I envy your commitment to every single side of yourself. Even at three, you communicate your feelings, opinions, and preferences with complete conviction, and without shame. You want to be heard and seen above all else, and you share when you see others just as deeply. I wish I had held on to so many qualities that I once possessed, and that I see in you. We still have the same stubbornness, the same resolve. Matching energies with you can create quite a deadlock! Ha!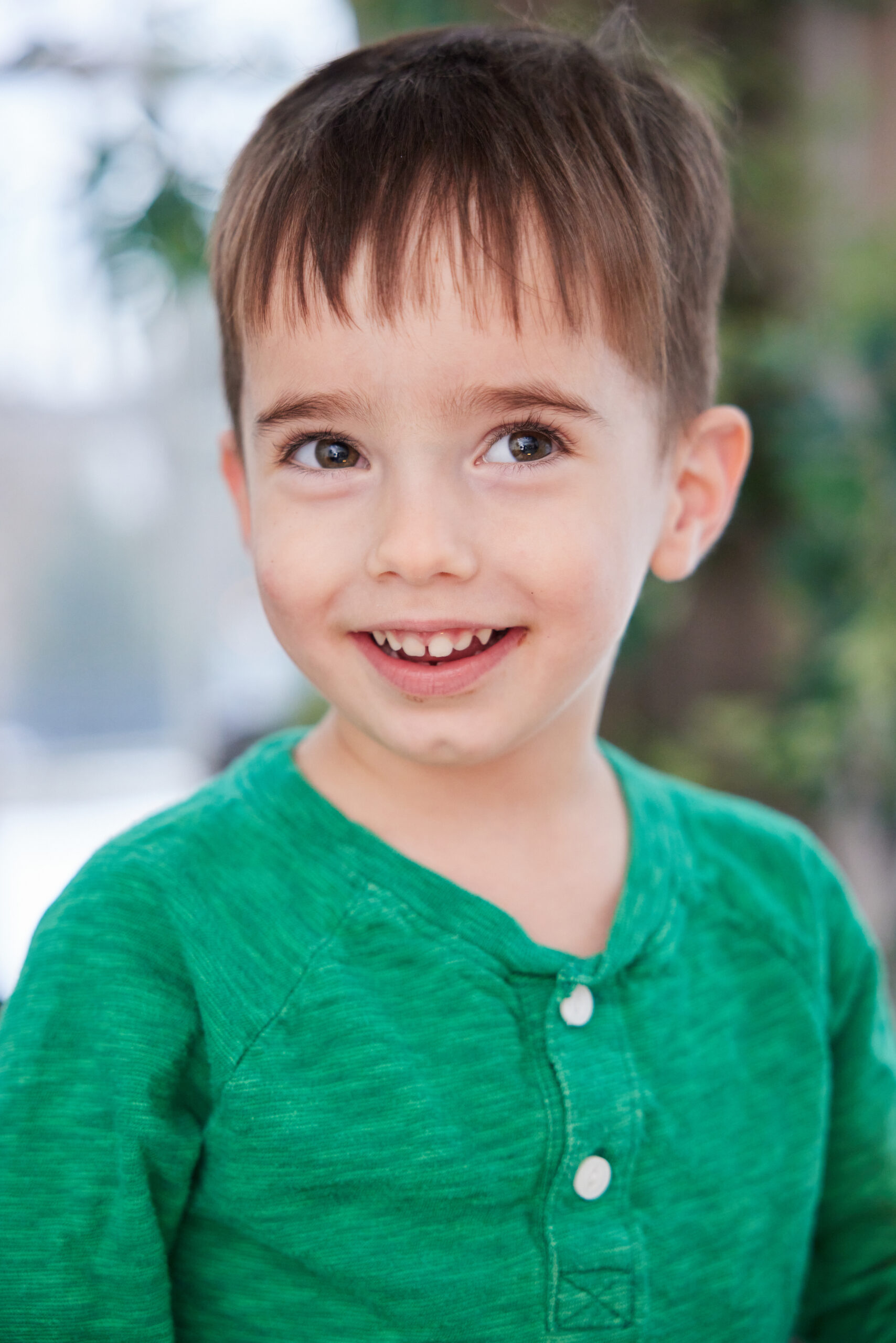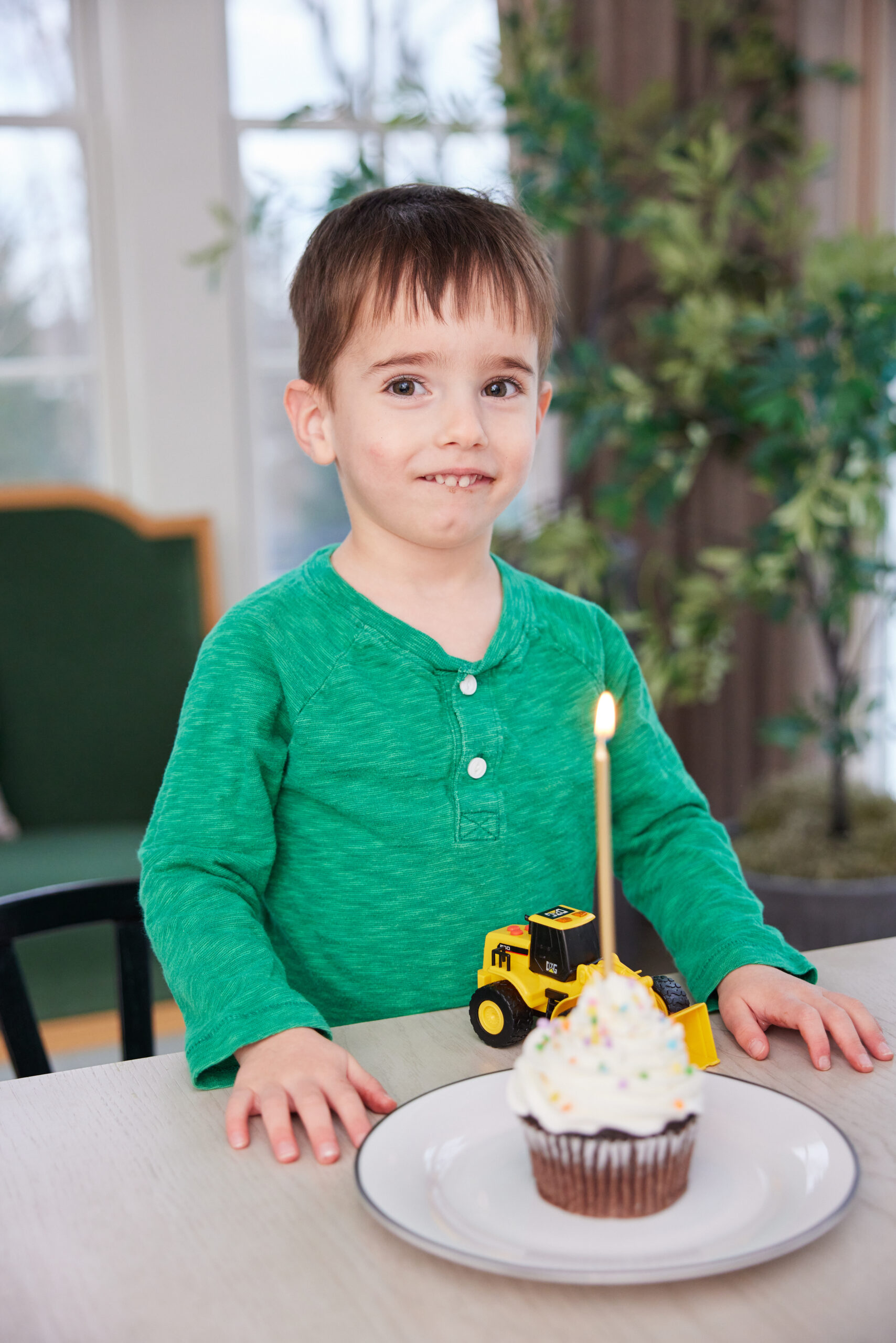 Sometimes when you're winding me up in your absolutely adorable and exasperating way, Ian will look over and say, "There she goes! Eva fighting Little Eva!" It always makes both of us laugh, and it also makes me reflect on the delicate and particular relationship you and I have. In a way, we are closer than close. Almost so "of" each other that we lose each other at times. I realize now, as you're growing up and coming into your personality so much more, that letting you go will be my biggest journey as a Mom. Allowing you to fly, to fall, to explore, to thunder in your own particular way….in some ways it feels impossible. And, yet, I think it feels impossible because I know exactly how capable you are. How strong you are. How you'll be the child who needs me least.
As challenging as it can be for me, I love watching your fierce independence: sitting for half an hour while you scowl at your shoelaces and try to tie them. "DON'T HELP ME, MOM!" Or as you fix the soap dispenser by yourself so you can wash your hands totally on your own, "I can do it by myself!". Even your penchant for dressing yourself in your clothes completely backward. Even if buttoning up jeans behind your own back is something children three times your age would struggle with! You always do it, after all. And that satisfaction and pride I see on your face is something I will never forget.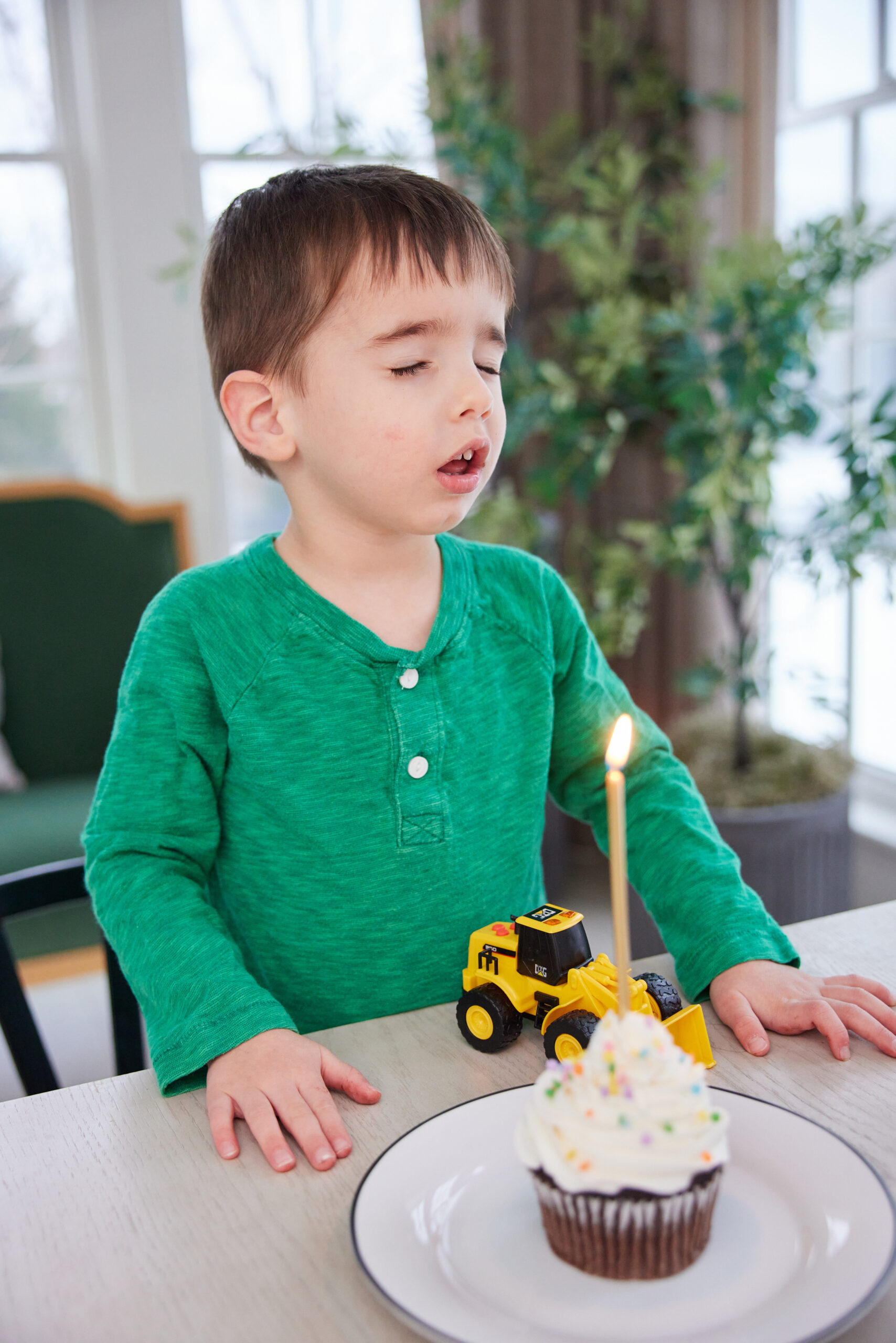 You inspire me Mateo, in so many ways. I love hearing everything you think and feel in that brilliant little mind. I love that you share those thoughts with us so freely. I love how deeply you feel, and how clearly you express those feelings. I love your sneakiness, your zest for life, and those contagious belly laughs that get our whole family laughing. Your unique brand of complete, delicious sweetness is intoxicating– those hands on my face, the arms thrown with abandon around my neck, the scrambles into my lap when I least expect affection. "Can I tell you a secret, Mama?" Then they whisper into my ear: "I wuv youuuu" There is nothing better.
I know that the future holds so much joy and color and experience for you, my love. I truly cannot wait to watch you grow up. I'm so grateful I get a front seat! I wish you the most fantastic year ahead, filled with wonder and joy. I hope you know how deeply rooted we all are in our love and support for you. We are always here to scoop you up, to laugh, to fuel your curiosity, and to remind you that you are one of a kind in every way.
Here's to you, Buggy Boo! Three cheers for THREE! Let's party!
Love always,
Mama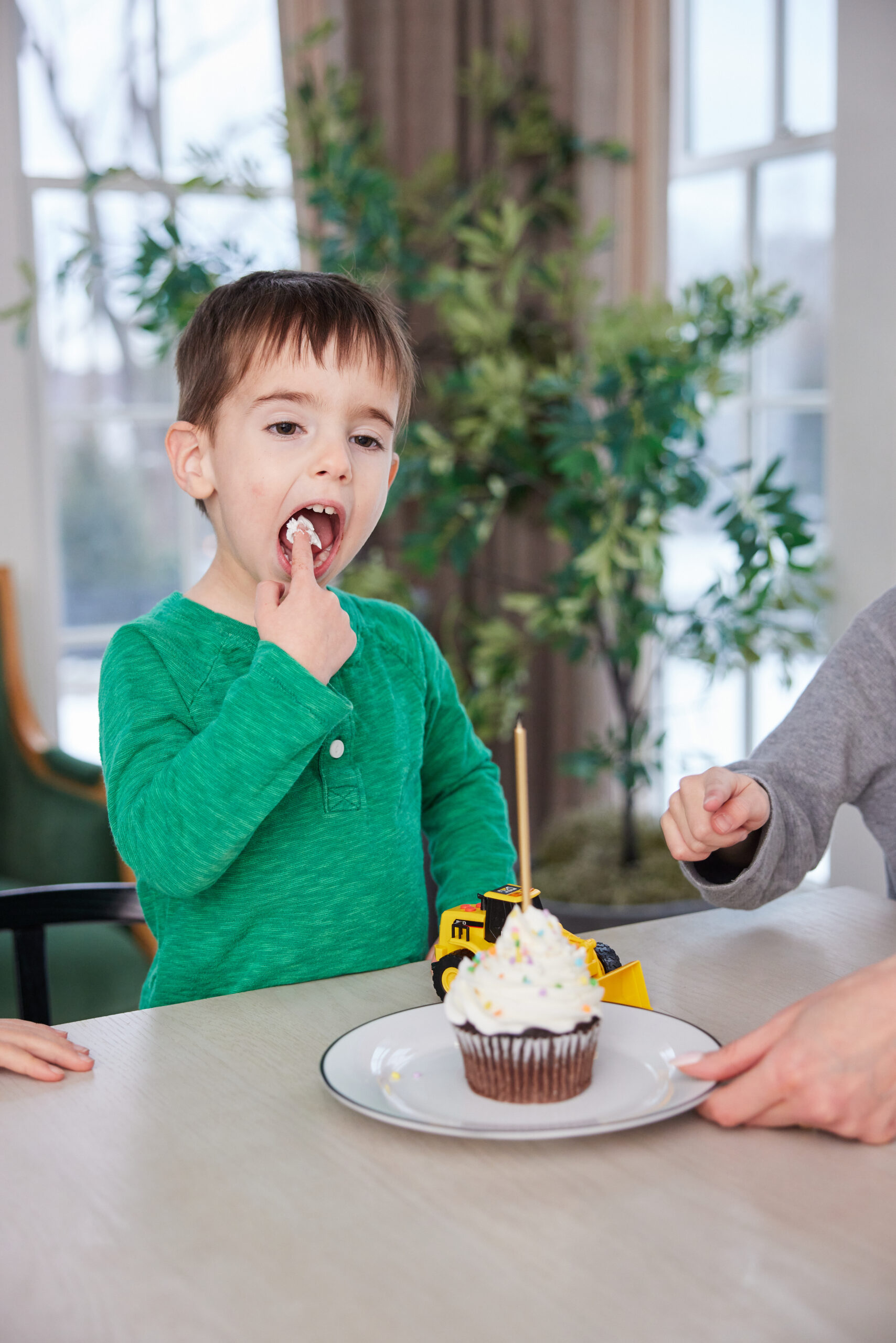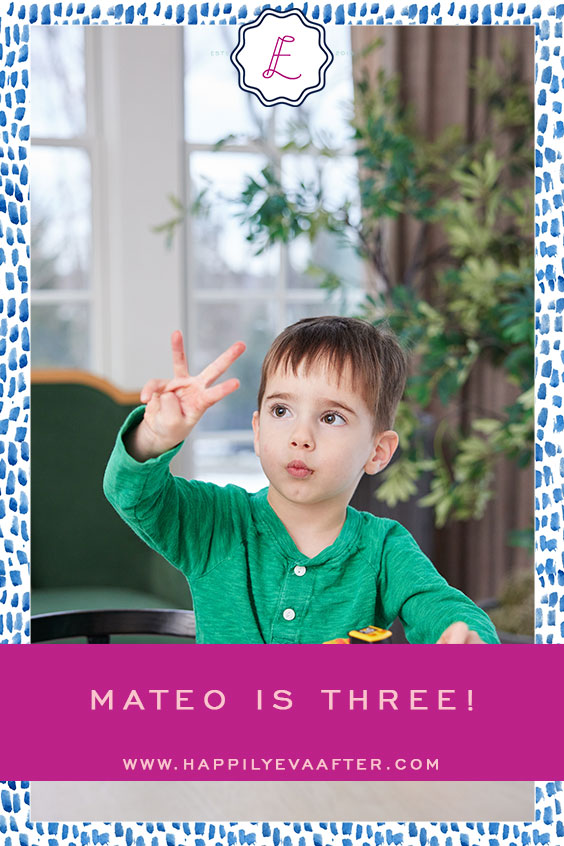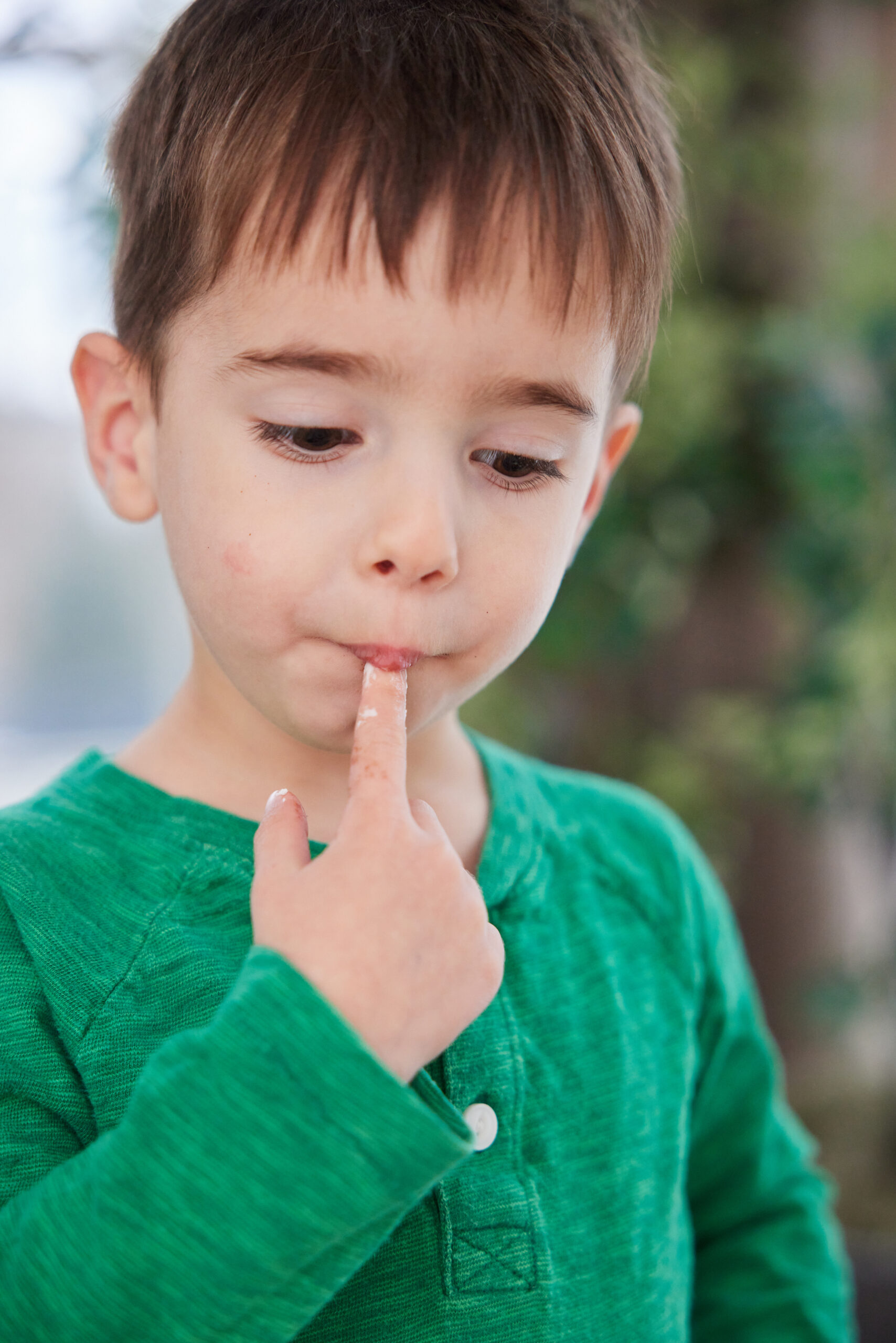 ---
Photographs by Julia Dags | Copyright © 2023 Happily Eva After, Inc. All Rights Reserved.