The following content may contain affiliate links. When you click and shop the links, we receive a commission.

Dear Eva,
My husband and I recently moved into a new home. My dream home to be exact. And the house where we plan to raise our baby and settle for the long haul, maybe even our forever house. It is cozy, charming and is located in a part of town I didn't think we would be able to afford. We are about to begin some renovations, and I have started shopping for new decor like it's my job. I thought all the changes would be fun, and instead I feel so nervous that I will spend a lot of money on something I will hate a few years down the road. My nerves have soured the experience for me, and I'm not sure how to proceed.
How did you select the finishes for your new home and know they were The Ones? Are you letting your new house dictate how you will decorate or are you listening to your inner style and carrying the style from your California house to the East Coast?
Thanks so much for your lovely blog. It always speaks to where I am in my day, week, life.
Sending hugs,
Too Nervous to Nest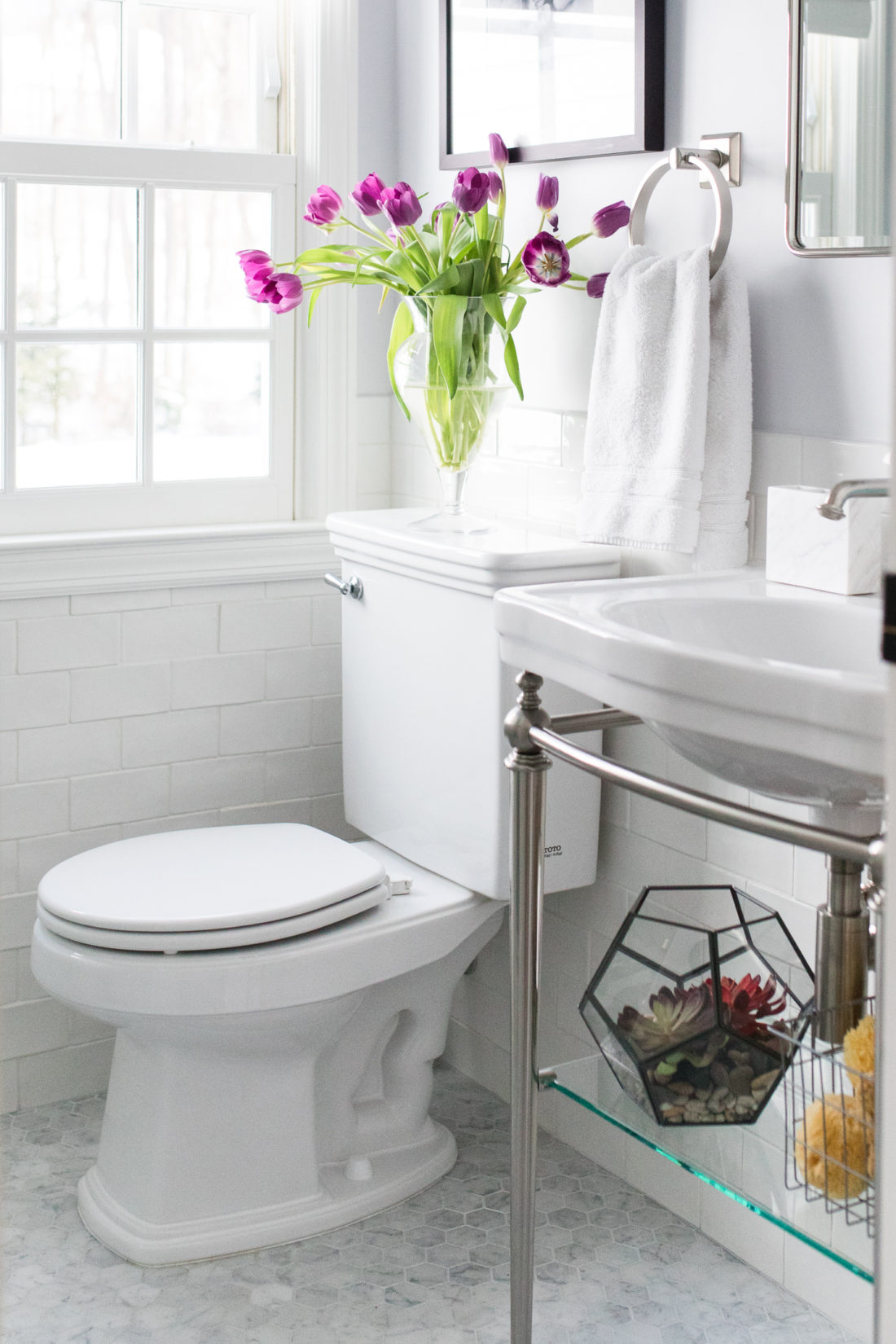 Dearest Too Nervous To Nest,
Congratulations on your new home! So exciting! I know that feeling well– being so overwhelmed by how excited you are to be in the home of your dreams that the design process feels a bit insurmountable. When we bought our home together here in Connecticut, I kept on turning to Kyle and being like "Babe, are we allowed to live here?! This is like a real grownup person's house!" Ha! Add on top of that the fact that I had to be in our 100% finished house by late Summer (just three months after we bought it) since my son was going to be born right in our bedroom. Bet you wish you'd been fly on the wall when I told our contractor THAT bit of news…LOL.
I liken this decorating nervousness to Cold Feet before a wedding– there is a bit of panic about the conceived permanence of those choices. How do you choose a style (or husband!) that you won't get sick of?! How do you know you're going to love it for every minute of every day forever until cul-de-sac do we part?!! Ok, we need to CALM DOWN. We all need to remember that as important (and they are) these decisions feel, that this is all something that's supposed to feel aesthetically pleasing to you. It's supposed to be an expression of your innermost creature. You're the only ones who need to be happy! You have to live there, after all. You're creating your little nest, as a representation of where you are right now in your lives. Lead with your most authentic self, and you will always feel comfortable in your home. I wrote a post a while back about some of my best home renovation tips, but here are some of my tips for discovering your inner Decorator:
Don't get caught up in trends
I think this is a big trap people can get caught in when designing a home. It's important to remember that just because something is trendy, doesn't mean that it is the only good way. You will be so much more comfortable in a home with materials, colors, accents, and decor that truly speak to you than with something you feel pressured to accept. Tastes change anyway! Maybe you're really ahead of the trend! Of course, trends are great when they're up your alley. I'm obsessed with white marble ev-uh-ree-thang, and I'm in luck because literally everyone and their mother is making marble decor right now. So if you're like me, strike while the iron is hot!
Explore Pinterest
This is a great tool for browsing to discover your tastes. You may even be inspired in ways you didn't expect, just by seeing how other people have styled or lived with, say, a tufted linen coffee table Ottoman. Search styles or items you like and see what comes up! You can follow me on Pinterest, and see some of the Decor inspiration I've saved.
Mix High and Low Decor
Most expensive is not always best! I love mixing pieces from higher end retailers like Restoration Hardware, Design Within Reach and Anthropologie, mid-market options like West Elm and Land Of Nod, and even bits and bobs from Target and Ikea! I find that investing in beautifully made (and expensive) statement furniture like a Master Bed, A Couch, Dining Room Furniture– and then finishing with accents from more affordable retailers makes rooms come together in a stylish and affordable way. You can also get a "stand in piece" while you save for that piece you really want! For example, I'm coveting a desk chair from Design Within Reach, and I have a neutral, very inexpensive placeholder that I'm using while I wait to purchase it.
You Don't Have To "Finish" The Home All At Once
Take your time! Find pieces from popular retailers, flea markets, hand-me-downs, your travels– a mix of origins for your decor will truly make your home feel like a reflection of you instead of like a catalog. You may even get inspired by the blank canvas! I left our guest bedroom (a peek here!) pretty bare bones– and decided over time that I want a very bold patterned wallpaper for the accent wall behind the bed. By holding off on "finishing" this room I was able to wait for the inspiration to hit me instead of rushing it. I will share an updated look at the room in the next few months!
Look For Deals!
Try to shop at the more expensive retailers during big Holiday sales– you will get great deals this way! It's worth the wait. Also find an item you are lusting after, and try searching it on Craigslist, 1stdibs, or Ebay! You just may find it (or something similar) that somebody is trying to unload. Another great tip is to refurbish items you find cheaply at flea markets and garage sales. I found the most fabulous vintage milk glass lamps (you'll see them in a few weeks in my Studio Reveal) at a flea market– the wood bases were badly scratched and the vendor couldn't even tell me for sure if they both turned on when plugged in. He was selling them for twenty bucks. I took a gamble, found out when I plugged them in that they DID both turn on (!) and I refinished the bases myself with high gloss black paint. New modern, patterned lamp shades completed the transformation. All in all, they probably cost me about an eighth of what I would have spent to buy them from a retailer!
I hope these tips help you unlock your inner Decorator, and assist you in navigating the overwhelming task of decorating your beautiful new home! As with anything, trust your instincts– the most comfortable environment you can ever create for yourself is one of true authenticity.
I wish you all the best!!
xoxo
EAM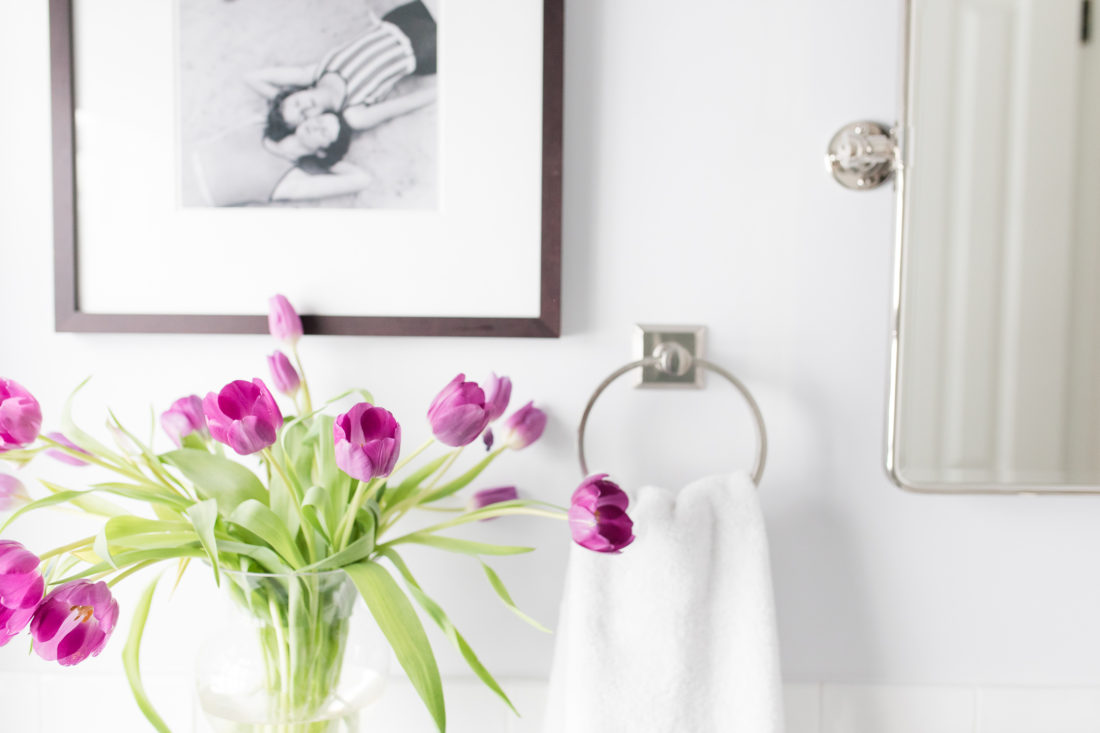 Photographs by Courtney Ann Photography
Save
Save
Save