The following content may contain affiliate links. When you click and shop the links, we receive a commission.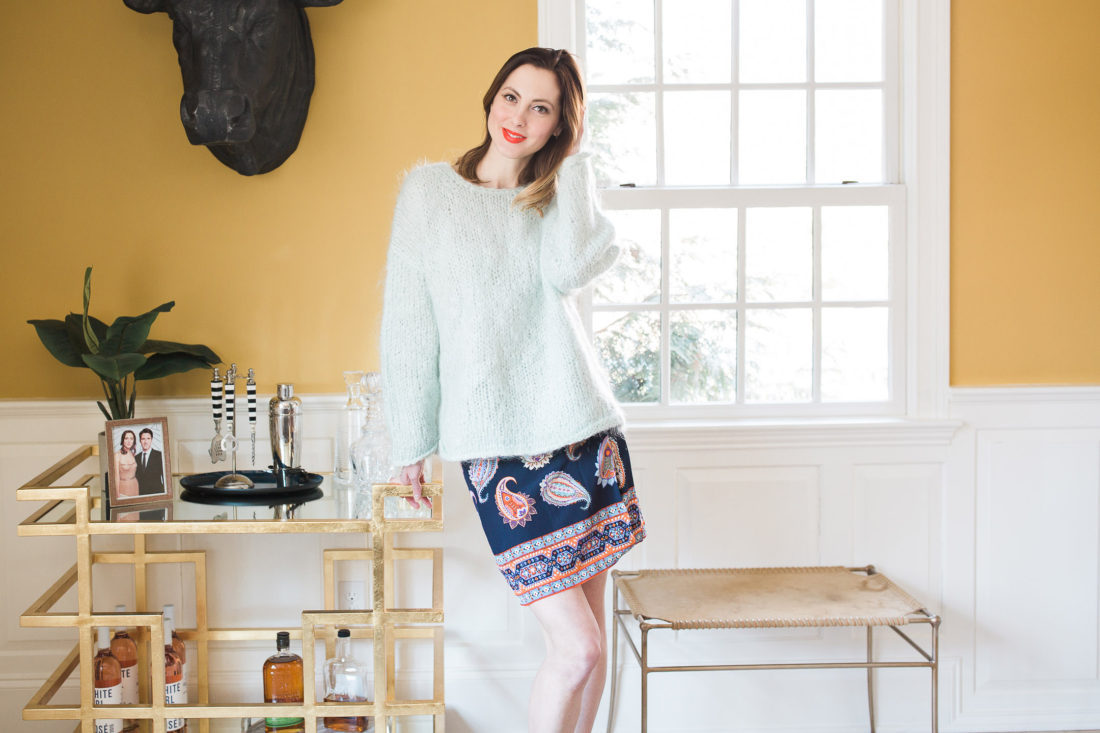 Decorating our new home has been one of the most exciting and invigorating times of my life. Having a big home to put my own designer's touch on has been an absolute dream of mine– and watching it come to life has been really rewarding. I will admit, though, that designing our home amidst the chaos of running my business, moving across the country, and birthing a new baby (!) has not been without its challenges. When you're designing your dream home, you want to do it right, obviously– but running all over town (or all over the internet) to find great furniture, décor, and accents really isn't realistic. That's why I love Candelabra! And today I'm sharing my obsession with you all. Candelabra is a beautifully curated site that has everything from furniture, to home décor, tabletop accents, rugs, lighting, and so much more. It's like a one-stop-shop that is so varied you won't ever end up with a homogenous or one-take living space. There truly is something chic for every style.
The rooms in my house that have been taking the most time and thoughtful consideration have been my Studio Space and our Living Room. The Living Room in particular is one that I wanted to take my time with, since it was going to be a space specifically designed for Kyle and I without the kids in mind (we have the Family Room for that!). I think that, in general, accents really make a room. The right accent pieces can add that last bit of glamour, humor, or intrigue that make the whole space come together. I was so excited to turn to Candelabra to find some fabulous finishing touches for my Studio and Living Room spaces!
Today I'm showing you the accents I chose, and giving you a little sneak peek at the rooms themselves. Stay tuned for the full room reveals on the blog in the coming weeks!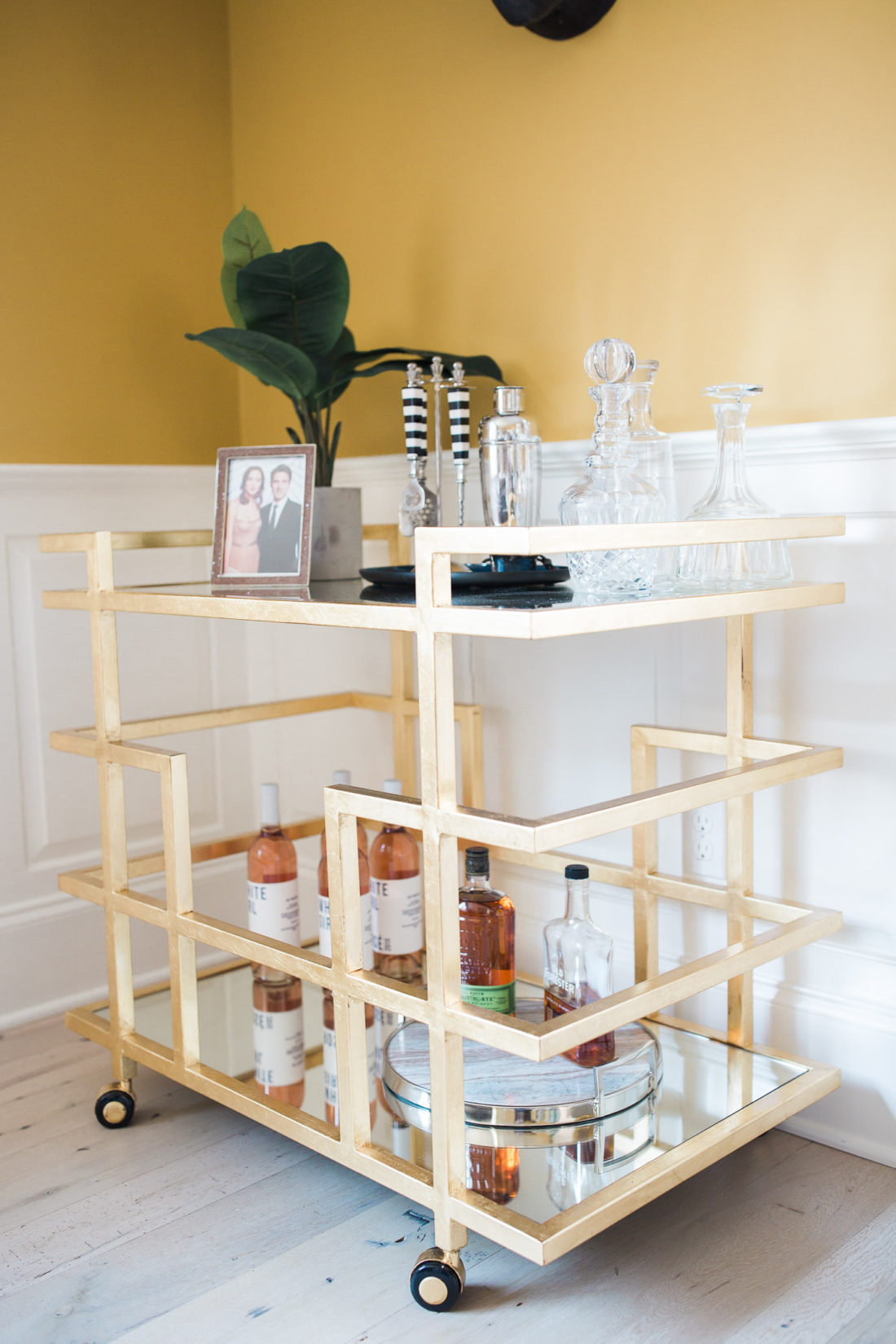 I just love this glam gold bar cart! So deco! So fabulous! It's exactly the old-world glamour I was looking to accomplish in this room and adds such a luxe feel. The wheels make it easy to bring in to any room in the house when we're entertaining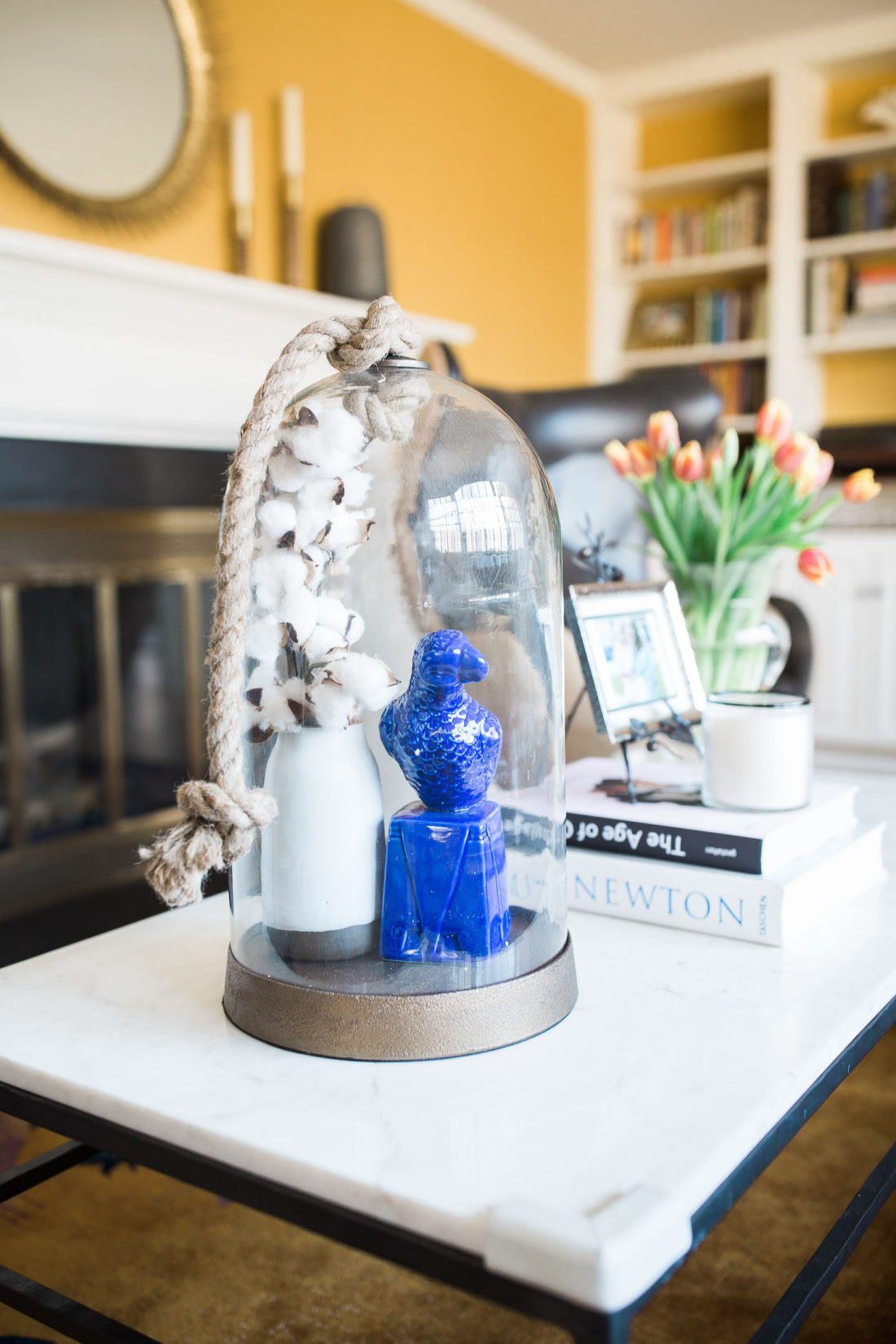 I love a great Cloche, and this one is huge and extra-chic with a sturdy, nautical rope accent. I am looking forward to switching up the "scene" inside for different seasons.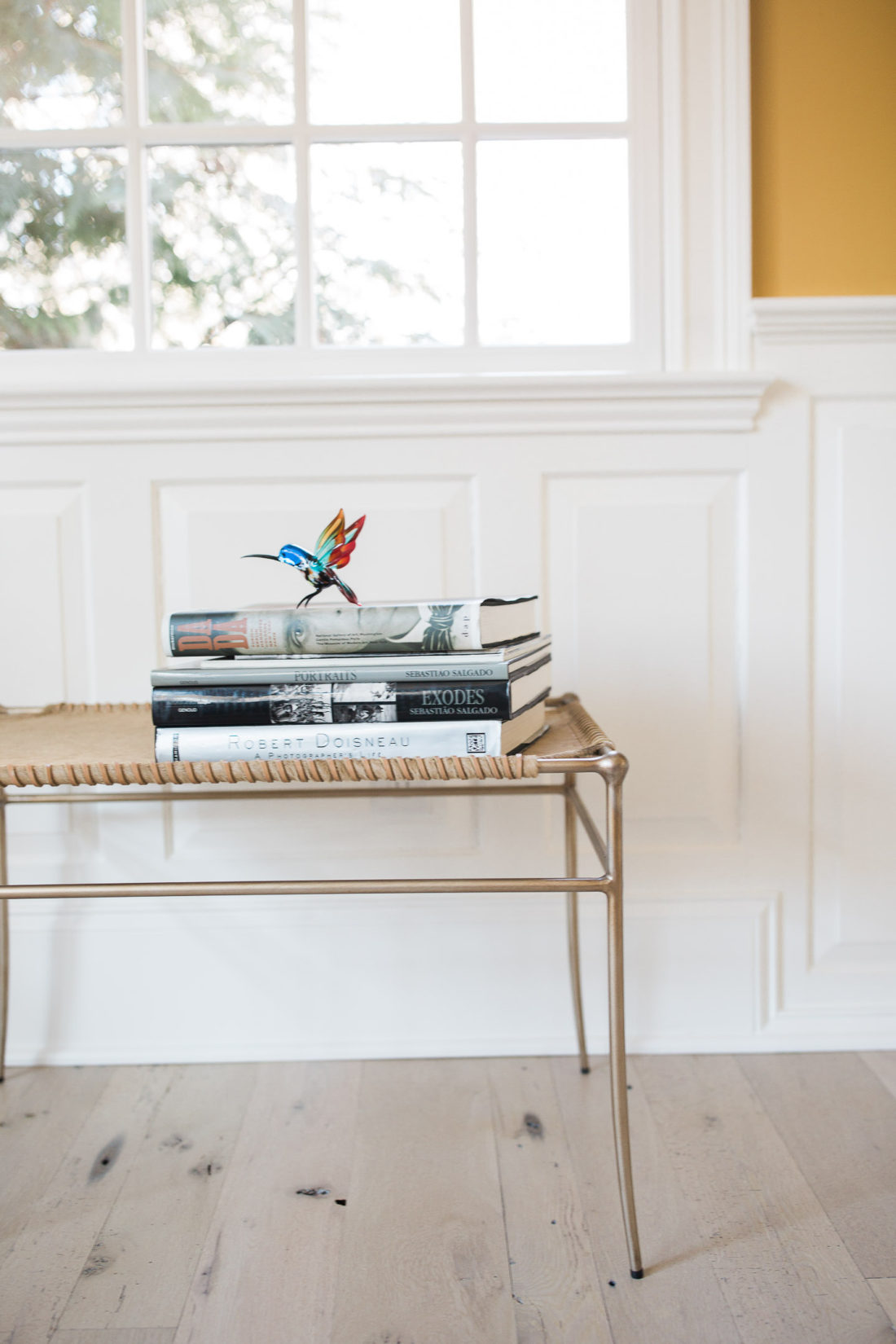 This bench is the perfect size for under a window or in the corner of the room to add a little dimension. I just adore the juxtaposition of the chic hyde and metallic simplicity!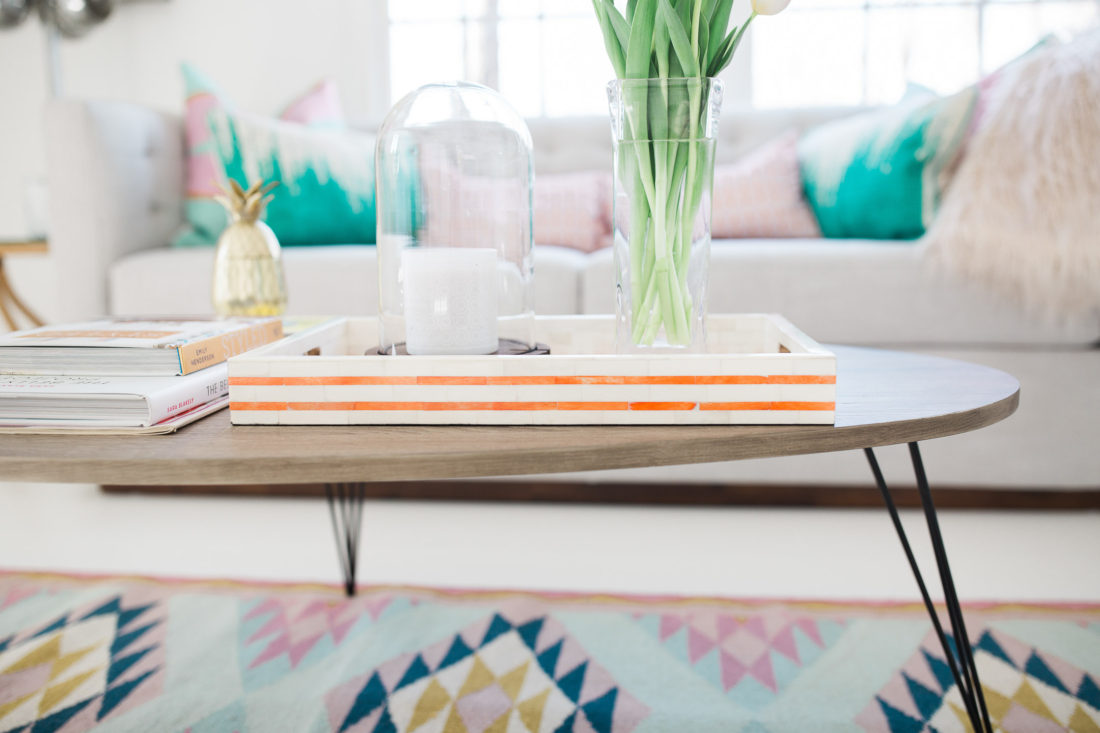 This table was the perfect mix of modern, clean, neutral, and industrial. I do a lot of shoots in my studio space, and the coffee table needed to be chic, but very versatile. I think this one does just that.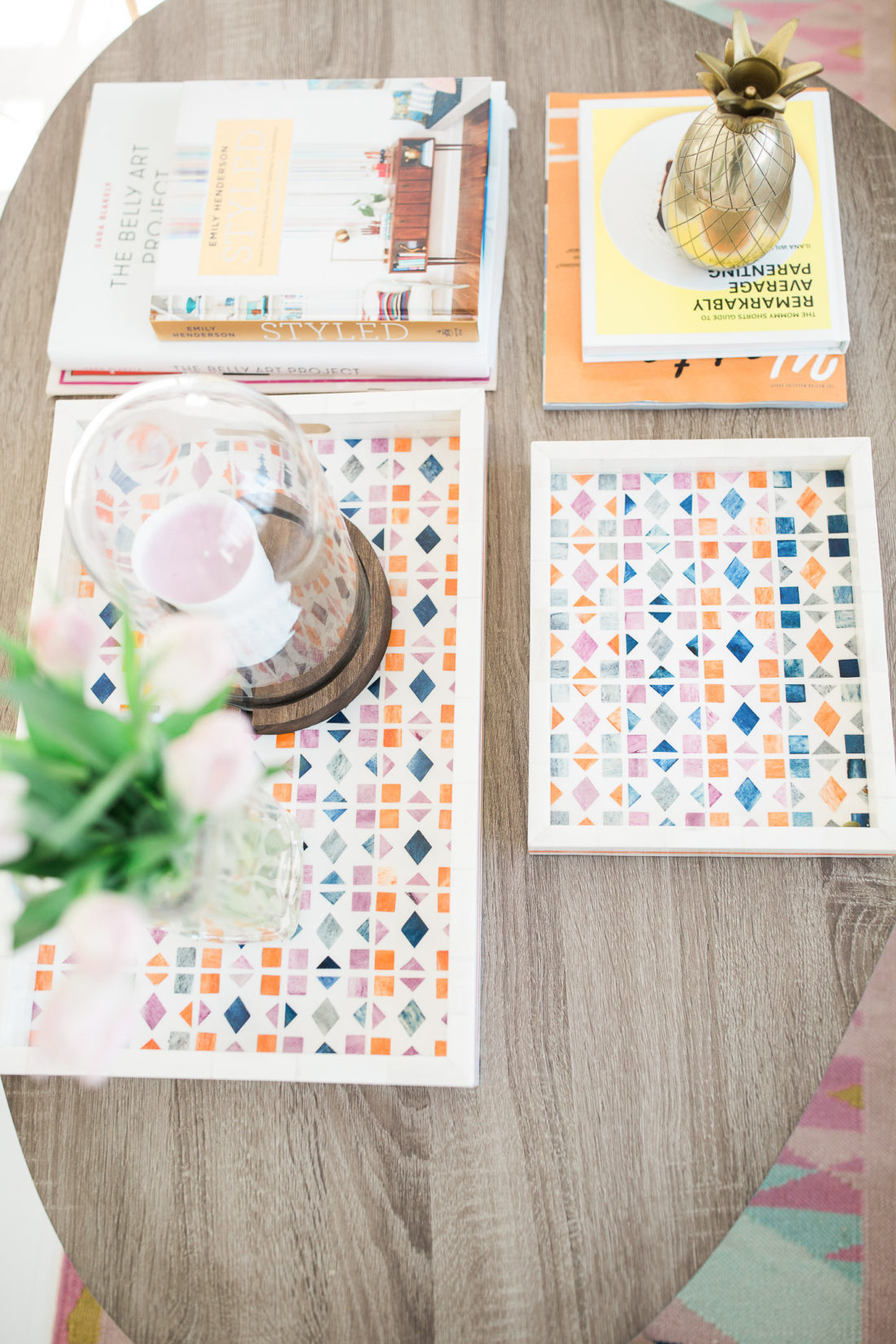 These trays are so bright and cheerful, and perfectly pull the colors together in my Studio Space. I love a great tray.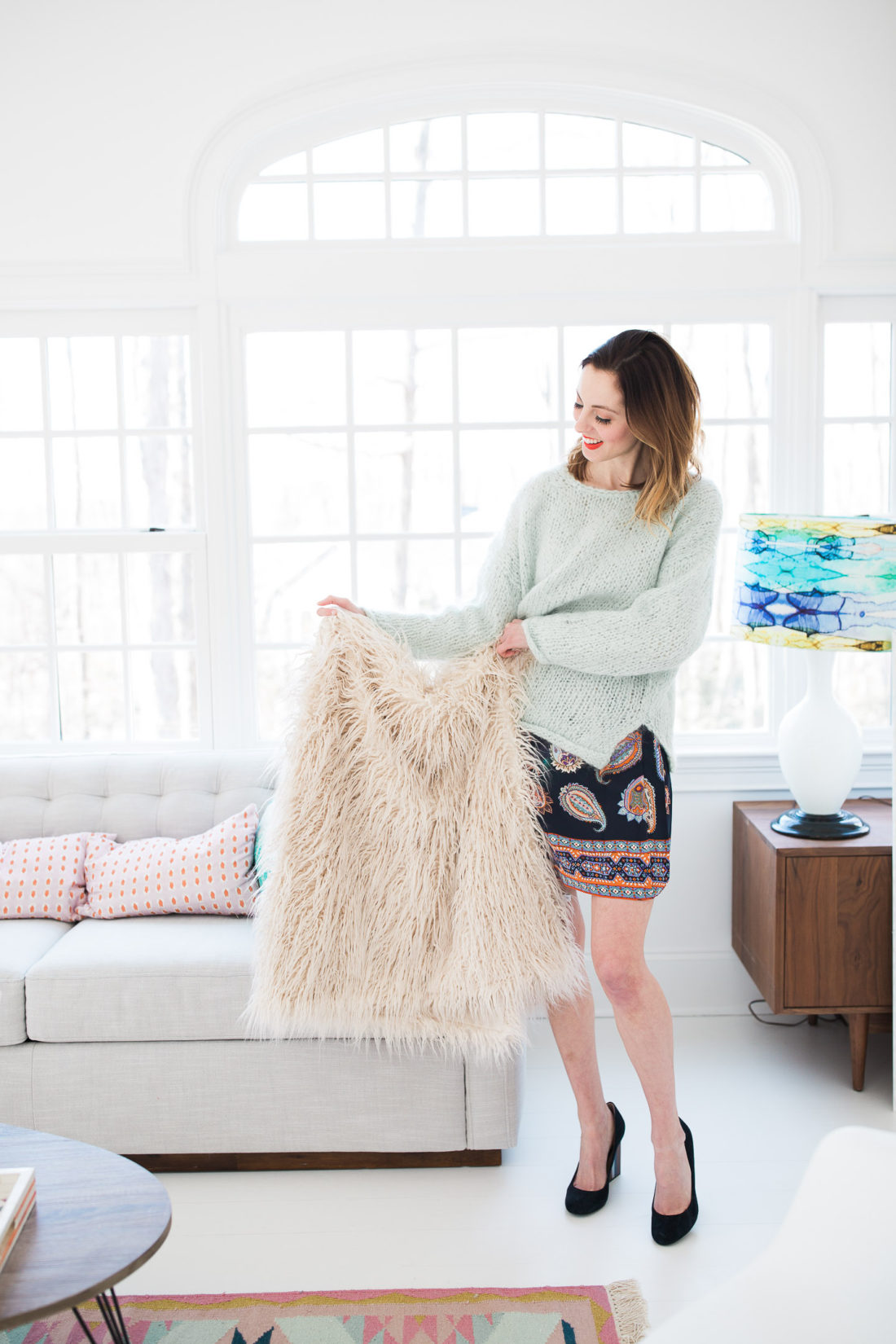 My namesake throw! Ha! I wish, but really I couldn't help stopping in my tracks when I saw this perfectly feminine and cozy throw. When I saw the name, I knew I had to have it!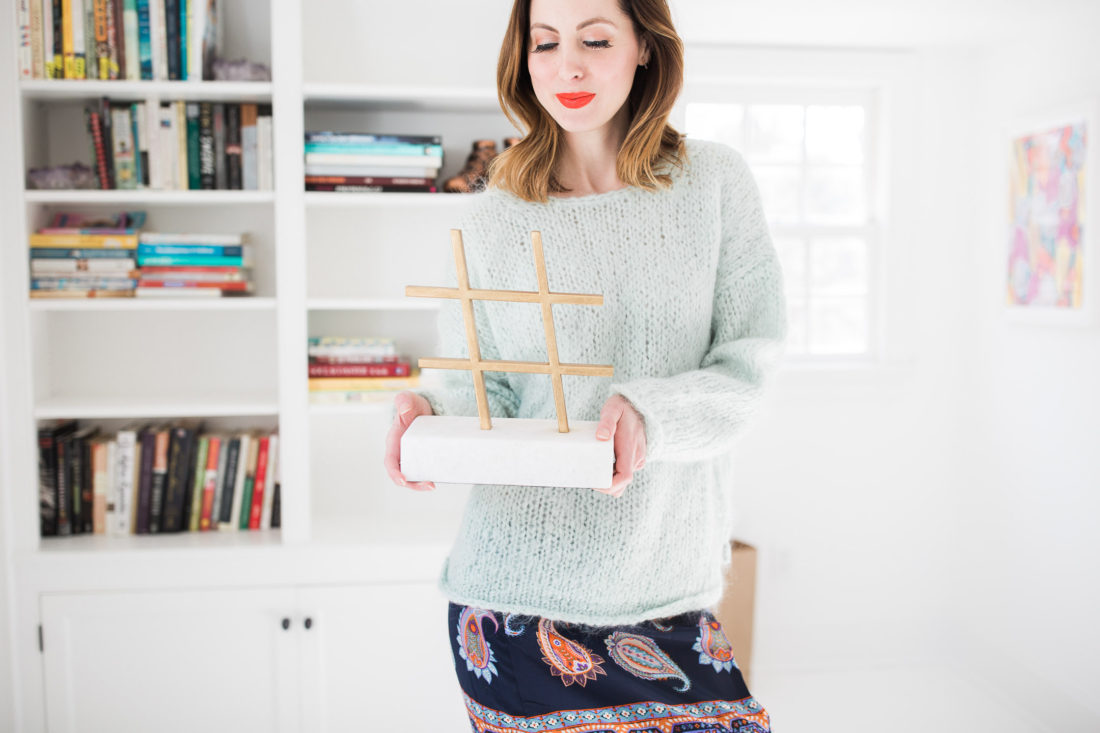 Every blogger needs this. Ha! Social media immortalized forever in gold and marble! It makes me smile whenever I look at it.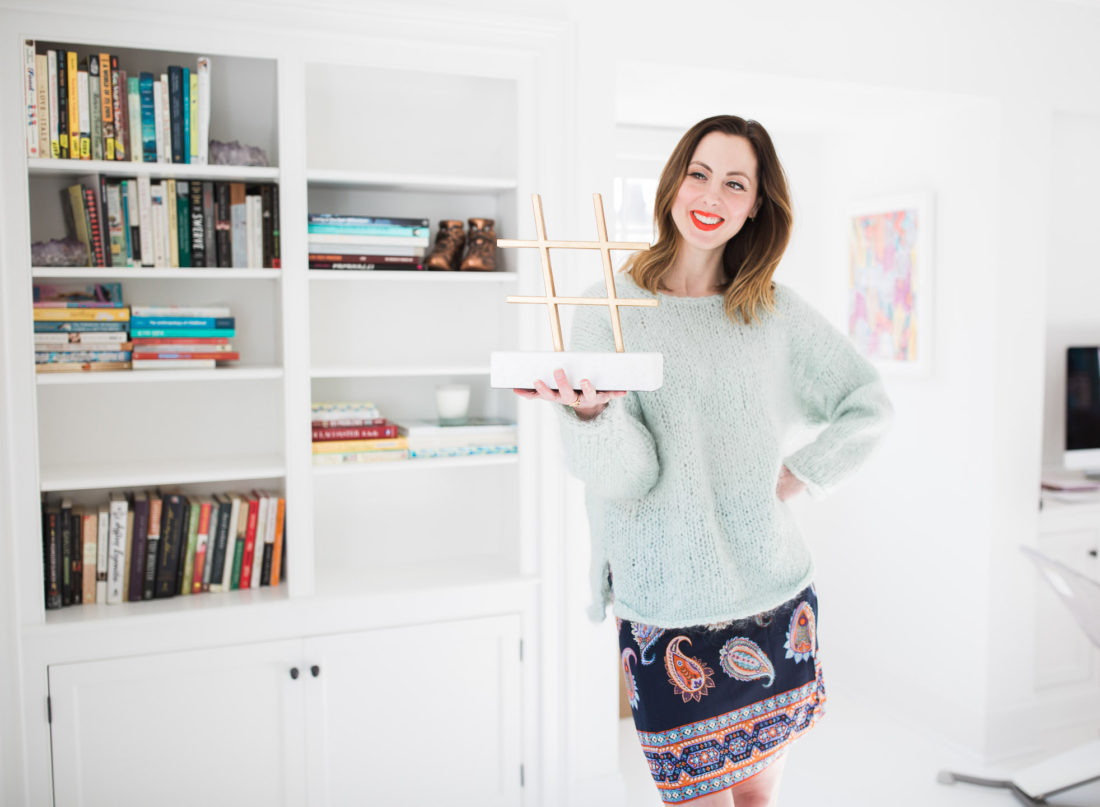 I hope you love my Candelabra picks as much as I do! Check out their site to see lots of other super stylish pieces worth drooling over! Can't wait to show you guys the full room reveals very soon…
*Photographs by Stephanie Elliott Photography
**Many thanks to Candelabra for sponsoring this post! As always, the thoughts and opinions expressed above are entirely my own.
Save