The following content may contain affiliate links. When you click and shop the links, we receive a commission.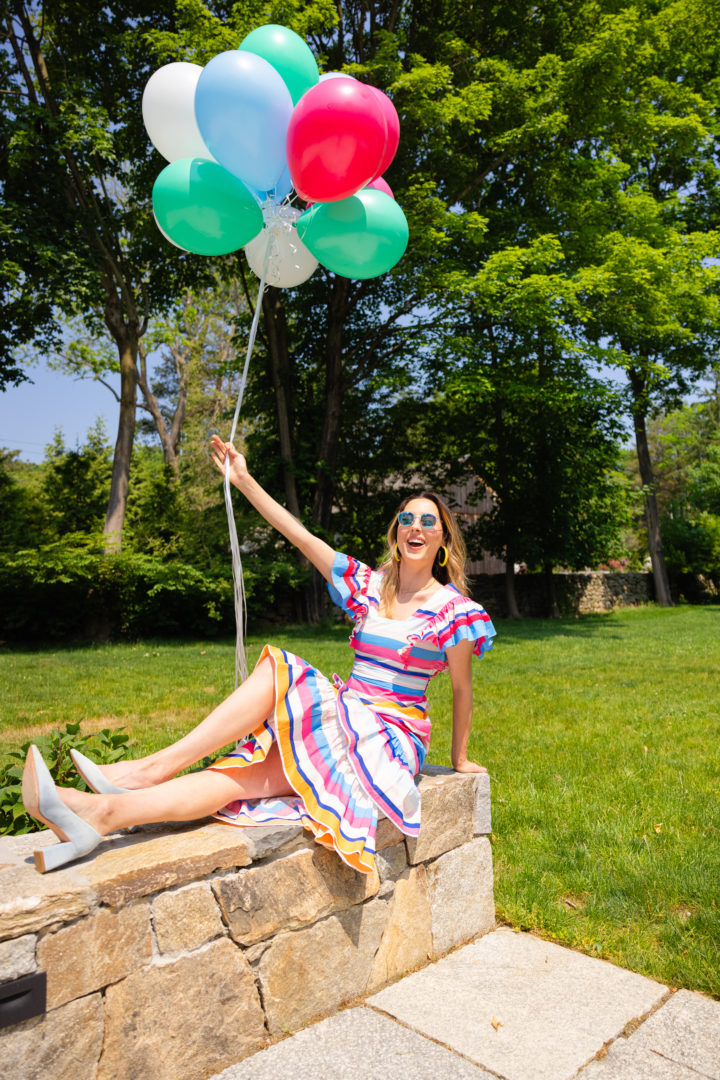 This Blogiversary always feels so surreal. The strangest part is watching in amazement as the age of HEA increases each year, the same way that my children's birthdays tend to take my breath away. I've put so much into this brand and site over the years…starting from absolutely zero (with close to zero knowledge of the blogging skillset or the industry) and learning slowly, with so many ups and downs—disappointments and victories. Building Happily Eva After Inc has been the most gratifying thing I've ever done, because it all came from the seed of an idea, and grew into a business. Whenever I'm feeling burnt out, I like to take a moment and think back to why I started this all.
I was feeling lost and unfulfilled in my acting career. I was feeling overwhelmed as a new mom to a baby daughter. I wanted to work at something creative, something I could learn a new skill set with, and something that could potentially allow me to work for myself in an industry that is hands-down women-dominated. I knew it was going to be a long and hard uphill battle. I knew I had so much to learn. And I also knew that finally, FINALLY, I was doing something where the amount of energy and dedication I put into it would be what I got out of it.
I was ready to work hard and see what I could build. I put my head down and did it, learned, asked questions, made SO MANY mistakes, celebrated the big and tiny victories, and connected with people online by opening myself up in a way I had never done publicly before. I shared the good, bad, and ugly of my life. Of my thoughts, my fears, and my interests. I've gone through so much in the last six years, and mostly out in the open. It's been a humbling, terrifying, strengthening, and transformative experience. Whenever I have felt a little scared to share something on this blog, I know that not only is it the right choice to share it, but that sharing it will help others. It's been an honor to talk about many taboo subjects over the years, and learning that we are all more alike than we are different.
I'm so grateful for the community this blog has created for itself—It's been such an honor to share my life and favorite things with all of you. Thank you for sharing all that, and more, with me, too. 
And, at the same time that I've been raising this company into what it is today, I have been raising three amazing little humans right alongside it. I truly believe my job has made me a better mother in so many ways. I think all the time about how lucky I am to have so many memories with my kids in a place I can always find them. I'm so lucky I have a great excuse to celebrate the holidays, milestones, and everyday things in such fun and exciting ways with my kids.
I'm grateful that having this blog allows me to discuss some of the hardest parts of parenting and womanhood right here with you. I said the other day to somebody who had just bought a new journal "Oh, I really need to start doing that, but I've never been much of a journal kinda person…" She burst out laughing and reminded me that I actually have a pretty robust online journal that I let other people read! LOL.
This year has brought many changes for Happily Eva After Inc that I'm thrilled about—more employees, a product line in development, new email marketing, and partnerships beyond my wildest dreams. But, amidst all that, I hope that you still feel me in here. I hope that you enjoy the things I share and that you feel a little less alone when I talk about some of the harder things. I hope my posts have made you laugh, or given you strength or a virtual hug when you needed it. I hope that at the very least, I have brought a little bit of joy or a fresh idea of something to try to make life a bit more fun. At the end of the day, this blog IS me. I write every word. I think constantly about what interests me to create blog posts about and how I can push myself out of my own comfort zone to discuss topics that will make this online community a more welcome place. It's so important to me to show that a modern, messy, beautiful, vulnerable, fun, and festive life is always at our fingertips. That it's a mindset—fostered through self-love, forgiveness, joy, and a big pinch of humor. 
We can all have our Happily Ever After. It can start whenever we decide. Never forget that!
Thank you so much for being a part of this for me! I wanted to host a giveaway right here, with one of my favorite products from this last year! I treasure my Haverhill necklace that has all three of my kids' birthstones in it. I wear it all the time and layer it with my other jewelry so that they're always close to my heart. Haverhill is a beautiful, family-owned jewelry company that creates timeless, heirloom-worthy pieces to treasure!
For HEA's Anniversary, they are giving away a $300 credit to their website, so a lucky HEA reader can have a piece of their own! Details below…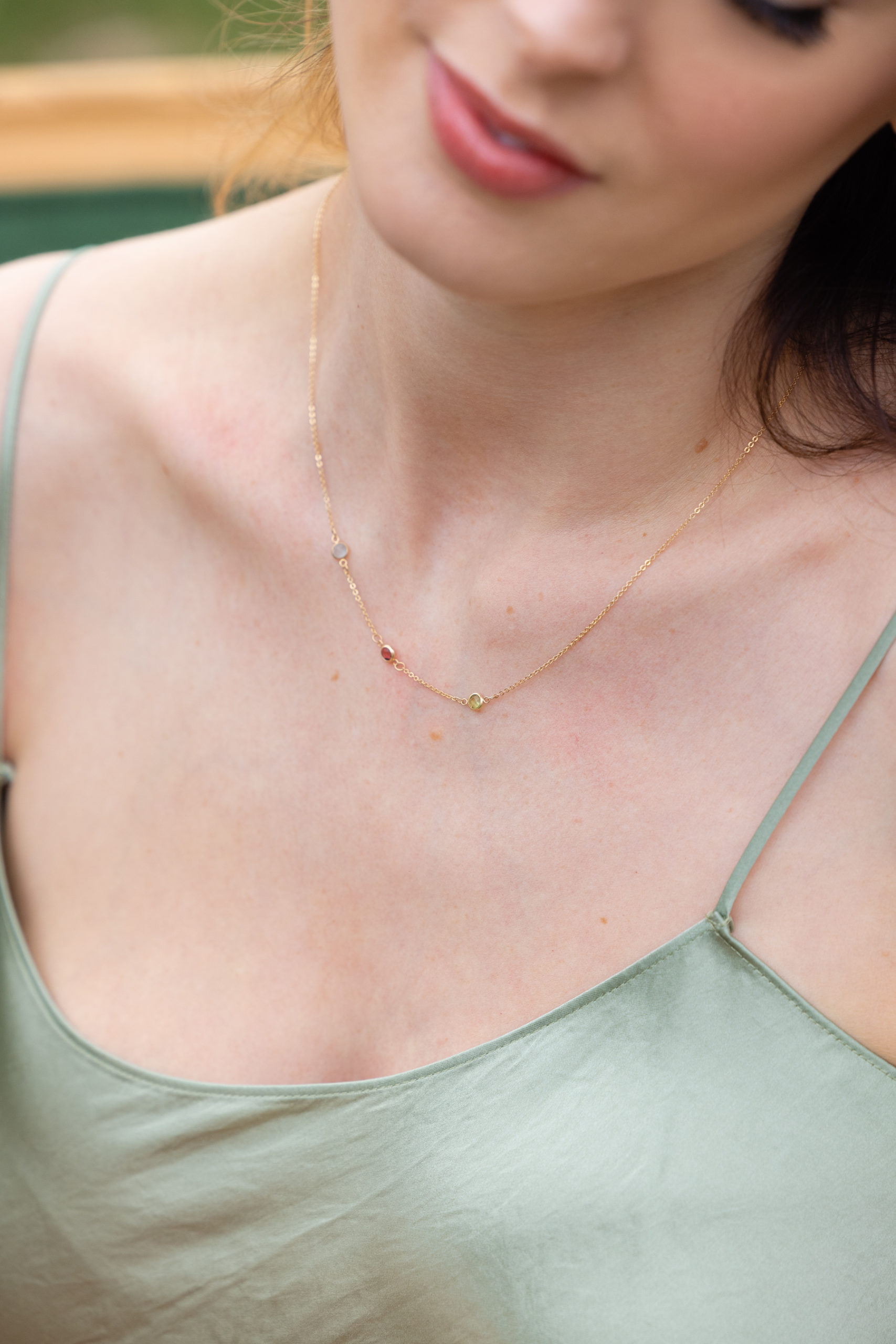 This Giveaway is now closed. Congratulations to our winner Joanna Sadiq! Check your email to coordinate the collection of your prize!
---
To Enter…
Sign Up for my Newsletter HERE, if you haven't already. (Make sure to add

hi@happilyevaafter.com

to your address book so you don't miss newsletters!)
Comment below with your favorite HEA Blog Post from this past year, and make sure to comment with the email you sign up for the newsletter with! I can't wait to read your favorites!
Feel free to share this post with friends and family so they can enter too!
I will choose a winner at random within 48 hours and email you directly to coordinate your winnings!
Good Luck!
---
Photographs by Julia Dags | Copyright © 2021 Happily Eva After, Inc. All Rights Reserved.