The following content may contain affiliate links. When you click and shop the links, we receive a commission.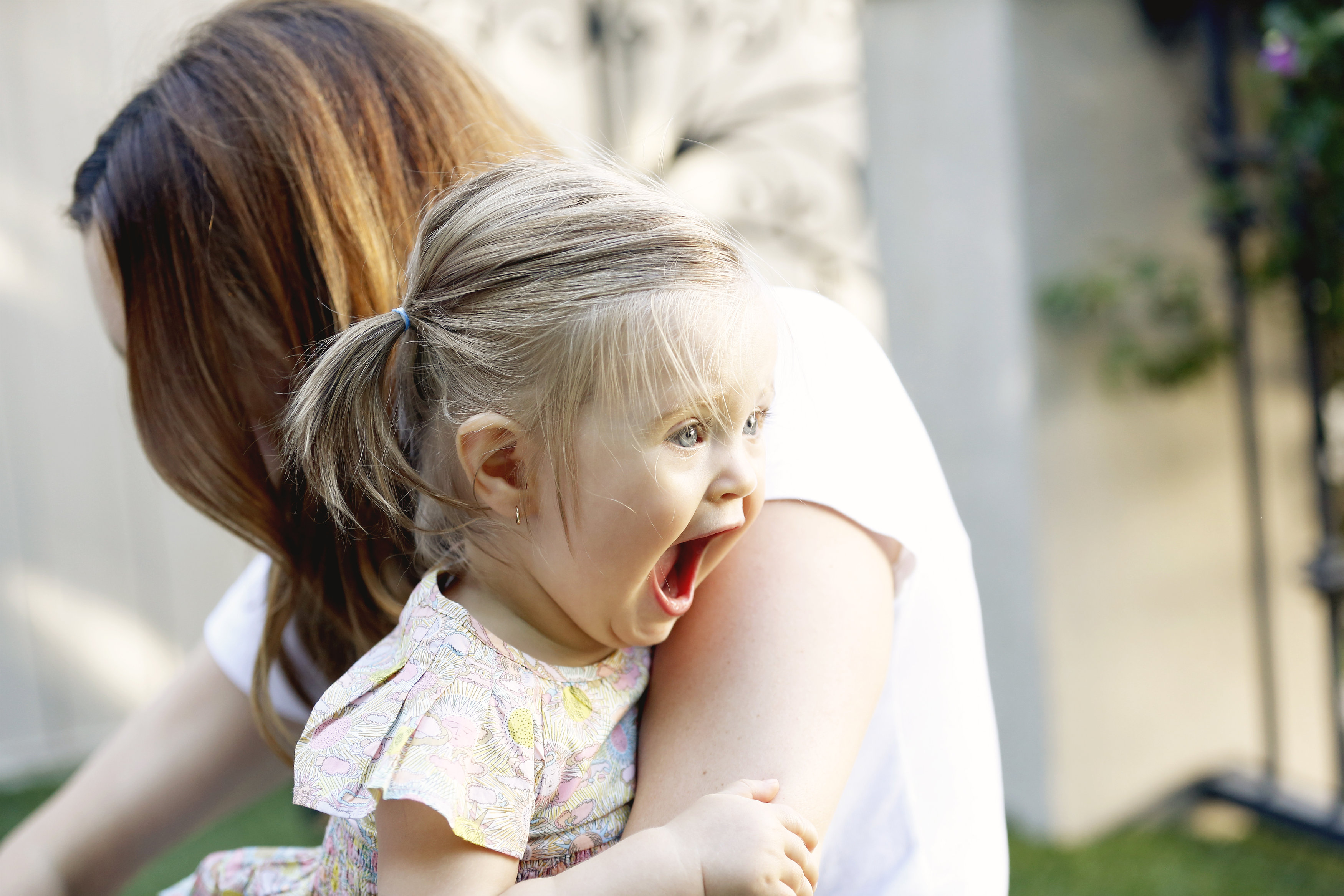 Oh. Em. Gee.
Boy, have I seen it all now! If you follow Happily Eva After, you know that I am a full-time Blogger who works around the clock running this startup business, and that my husband works for NBC Sports and is almost always on the road for work.  Full time childcare is a necessity for our family, and one which had gotten a bit shaky recently when I had to fire our Nanny of a year and a half on the spot.  It was a traumatic and bizarre experience and extremely inconvenient.  Well– we recovered, hired somebody else three weeks ago, and things were looking up.  And then this happened, and THIS IS EVEN MORE NUTS THAN YOU CAN IMAGINE.I'm telling this story because it's in my nature to be brutally honest about my life– and also because when I texted it to one of my girlfriends right after it happened, she texted me back:  "My jaw just disintegrated."  HOW CAN I NOT SHARE?!  Grab some popcorn and a cocktail because this story is trashy– really trashy.
On Tuesday of this past week, I was on a plane coming back from quick 24-hour business trip to New York City.  I had just been feeling so exhilarated by my little jaunt away from my Mommy responsibilities and totally re-energized to start the week off strong.  Kyle was at home with Marlowe, and our Nanny was working her usual daytime hours.  When I landed at 10am, I called Kyle to let him know I arrived safely and hear about how Marlowe's morning had been so far. "Don't panic," he told me, "But I had to fire the Nanny this morning.  Let me tell you the whole story before you freak out."   And tell me,  he did– while my stomach dropped out of my body and my hairs stood up on the back of my neck.   Here's what happened:
The Nanny usually arrived at 9am (and stayed until 6pm).  She knew that I was arriving home on Tuesday but didn't know what time.  An hour before she was supposed to arrive for the day, Kyle got a text message from her show up on his cell phone.  It said:
"OMG. Girl, did I mention to you how hot and sex my Boss is.  I would love to fuck his brains out ha haah.  Too bad he seems not to like thick Latin women with lots to hold on to LOL."
Kyle couldn't believe it.  He was completely disoriented.  Why had she sent this to him? It was such a crazy "mistake" but also strange because he had barely been around this person since she was hired.  A part of him thought it was so hilarious of course, but the greater part of him was head-in-hands embarrassed for her and couldn't believe he was going to have to deal with the awkwardness of having to talk about something so uncomfortable.  He also was so confused, but figured in two seconds another text would come through from her with a million apologies, telling him she was so embarrassed…or something!  But nope.  He took Marlowe to breakfast.  Fifteen minutes went by, half an hour, an hour…finally it was time for her to arrive at work and he began to walk Marlowe home, sweating.  No acknowledgement had been made by her at all.  (This is where I laugh by the way– poor Kyle with his wife on a plane, wracking his brain for how to deal with this awkwardness by himself! Lol).  She had a key to our house.  It was 9:05 and by this point she had let herself in.  As Kyle went up the walkway to our home, he looked up at the house and saw her– peeking out of the curtains OF OUR BEDROOM WINDOW.
(Now at this point in Kyle's story, the part of me who is the teenager who came of age in Brooklyn started bubbling up– and my hands started itching to take my earrings out and hold them while I got CRAZY.  But thankfully in reality I was just a tired Mom in an Uber with my drapey cardigan tied around my waist– and so I held it together.  Barely. )
Kyle said the way she was peeking out of the window in our bedroom made him realize, "Ok– that text was NOT a mistake."  (By the way if you are a woman I'm sure YOU figured that out two paragraphs ago).  He let himself in to the house, handed over the baby, and she made absolutely no mention of the text at all.  He pointed out Marlowe's snacks and lunch, and he rushed out to his 9:30am meeting. While he was at the meeting, however, he just didn't feel right.  He had a pit in his stomach, and he told me he just knew he had to leave the meeting early and rush home to Marlowe– and to deal with the situation head on.
AND THIS IS WHY MY HUSBAND IS A LEGEND: He also realized in that moment that he was going to record his entire confrontation with her.  Because he knew that clearly this chick was crazy– and who knows what she would try to make up or twist after the fact. Thank you, Voicenotes on the iPhone– thank you for creating the single most captivating piece of entertainment that my girlfriends and I have ever passed around a kitchen table.  I'm writing out the convo in script form below, so you can get a sense of exactly what went down.  I would feel badly for this chick…except that, well, I REALLY don't:
Kyle arrives home before the Nanny.  She is out on a walk.  He waits for her with the phone recording until you can hear the sound of she and Marlowe coming up the walkway
Kyle: Hey.  Lowie, come here– come over here with Dada
Nanny: I didn't know you were going to be home now (this is said in a low and sultry voice)
Kyle: Yeah, I came home early….I actually wanted to ask you about something.
Nanny: Yeah…
Kyle: When I came home earlier, why were you in our bedroom?
Nanny: I was looking for you.
Kyle: What?
Nanny: I was looking for you, I didn't know if you were home (By the way, if you have ever been to our home, there is ZERO reason for anyone except us to be going to our bedroom for any reason.  Especially her.  Probable Truth: she was in there smelling his underwear.  Or something even more crazy that I can't even think of)
Kyle: (exasperated) Um. Ok.  Listen, this morning I got a really inappropriate text from you…
(pause)
Nanny: Oh yeah…Sorry
Kyle: Yeah. Ok.  Well… needless to say, it's not the type of environment I want in the house with you taking care of our daughter.  So I'm going to have to ask you to go. I can pay you for today and then why don't you go.
Nanny: Ok.
Kyle writes her a check while Marlowe asks for crackers
Kyle: Ok here you go. Thanks.
Nanny: I'm sorry I was just messing around with a friend I didn't mean any harm.
Kyle: No need to apologize. Thanks, Bye.
(At this point she leaves and he turns the recording off)
So, at this point, by head was spinning. Clearly, that text was not a mistake.  If it had been a mistake, she would have been humiliated, so frantic to make it right (I've been there with mistaken texts, I know).  That text was sent out as a missive to test the proverbial waters with my husband and give her an opportunity later, when alone, to bring up a sexy dialogue with him.   Need more evidence? She sent it the only morning she had that his wife was out of town.  I felt a lot of things as I listened to this.  I felt anger, I felt pride in my husband for being so loyal (and smart) and handling it well, and I felt a huge betrayal also.  How dare this person, who we were paying very generously to care for our young daughter– how dare she use her time with my child, in my HOME, to plot out a way to screw my husband and screw up my family! It was beyond psychotic.  It was something that exemplified a truly broken person and that realization made me feel almost badly for her.  Almost.  It also made me grateful for my strong relationship with my husband.  I know that this happens all the time with different results.  The rumors of this type of thing are all over the tabloids all the time.  As I was thinking about this, I also realized something bone chilling:  I no longer had childcare.
I had exhausted all my resources trying to find this psycho– Kyle was about to go out of town for ten days– what on earth was I going to do with zero help and a business to run? Kyle and I put our heads together and came up with a plan.  And I was so grateful in that moment for the opportunity for teamwork, because it reminded me that no pathetic and conniving woman can ever come between us.
And this is what we hatched up:  We were going to go on Kyle's trip together.  As a family. We would pack up a bunch of stuff, ship out even more, and spend some time on the East Coast where he works.  He could help me with Marlowe on his days off, and our families and close friends in the area could help, too.  We could take our time finding more full time help (againnnn) for Marlowe and make sure I was really comfortable after this crazy past month.  I would have the chance to continue working on the blog without stressing out about being alone all the time, too!  We had already planned to be out here for most of the Summer anyway, so this could be a little improvisation until we figure it out further.
So here we are: in Westchester.  Together.  Strangely, this bizarre Nanny experience brought us even closer (emotionally and geographically) than we would have been otherwise.  It's had its (extremely) stressful moments, but it's an adventure.  I'm looking forward to bringing you Happily Eva After from here for a while!
Thanks for coming along on this journey with me– and if my past month is any indication, the road definitely won't be boring!
xoxo
EAM