The following content may contain affiliate links. When you click and shop the links, we receive a commission.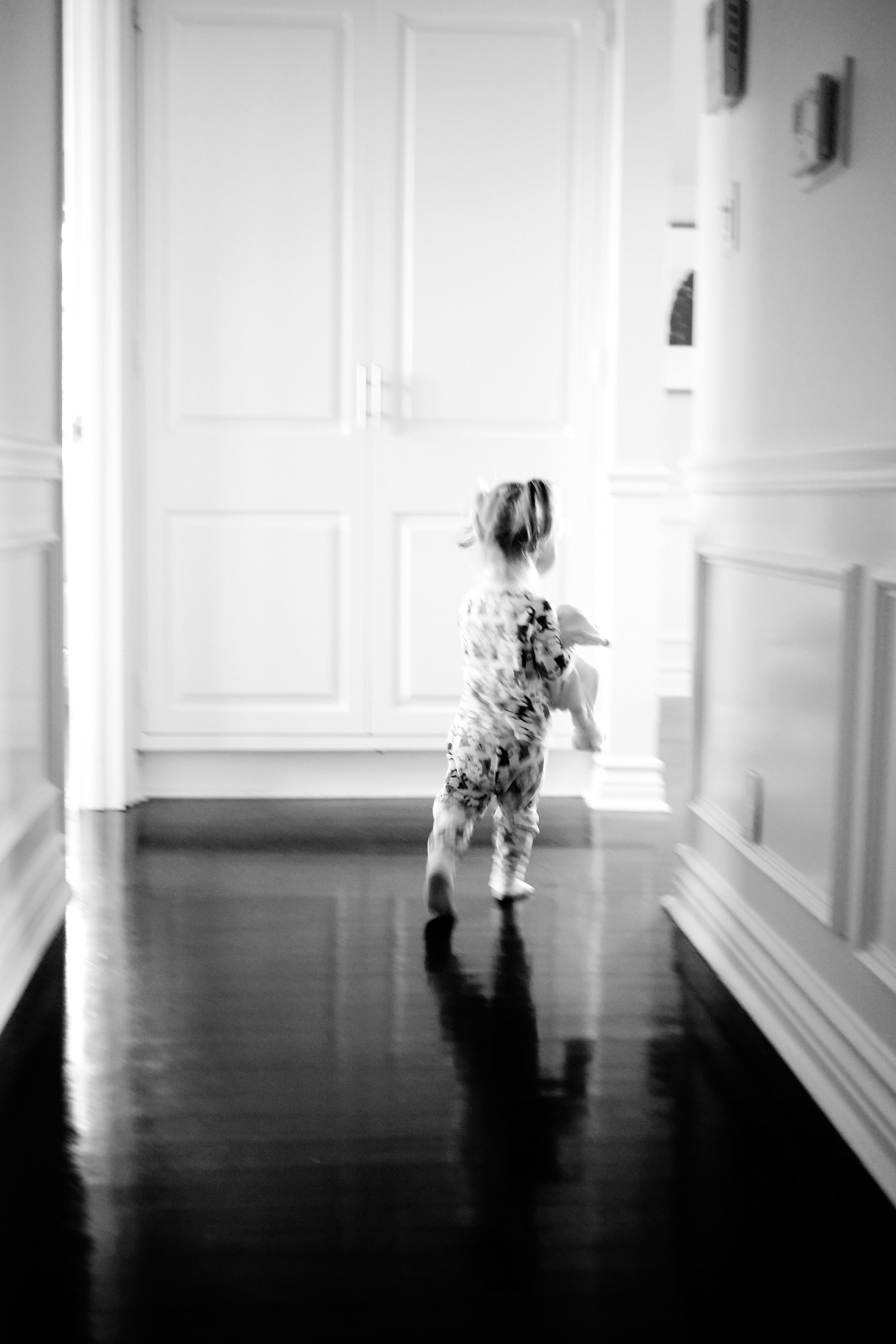 This past week was a DOOZY, people!  In addition to being astonishingly ill with a bacterial upper respiratory infection requiring a boatload of antibiotics (a whole other story), I also was called on to make a major decision which I wasn't prepared for in the slightest.  The results of which truly gave me the opportunity to remind myself exactly what I am made of. 
This past week I went through a major break up– of a relationship that I had been in for just under a year and a half.  It was completely unexpected and deeply emotional, and it brought up many feelings for everyone in our family.
Amid the chaos of a raging illness, I fired my daughter's Nanny.
Of course, she had been much more than my Marlowe's Nanny– she had been like a member of our family.  Marlowe adored her.  With a husband on the road, I had arguably spent more time with her in the past year than I had with my husband– and as I created my business, we had upped the hours with the baby to full time to accommodate for the many hours I had to work every week.  She had many great qualities.  But within one afternoon, completely unexpectedly, I got a feeling from her that set off my Mama Alarm Bells and made me realize that I could no longer welcome her in our home.
For everyone's sake, I'm not going to get in to the details.  They aren't really important.  Of course there had been little things here and there that weren't perfect (as there are in any relationship) but nothing like what happened that afternoon.  The gist is that I caught her being untruthful with me in a major way.  When I asked her some further questions and gave her the opportunity to come clean, she became defensive, insulting, and derogatory.  It was absolutely shocking, and what I now realize was a viscerally defensive reaction to having been discovered in this lie.  I was standing in my kitchen, nearly speechless.  Not only couldn't I believe that this was actually happening, I was the sickest I had been in years– and my husband was across the country working.  How was this happening now, of all the days in the past 18 months, and what was I going to do about it? I had placed Marlowe in front of a movie in a different room, and she was content– separated.
As tired as I was, as weak as I felt, and as big of a nightmare as the consequences were going to be, I knew that this person wasn't going to spend another minute with my daughter alone.  Not on my watch.  I turned to the Nanny and calmly told her how uncomfortable she was making me feel, how surprised I was at her behavior, and that I felt it would be unacceptable for her to continue caring for my daughter.  She asked me when she should leave. I asked her to give me her keys and go.  Immediately.
She did.  She was gone.
I was shaking.  I was angry, depleted, and sad.  I felt violated and betrayed.  I was running the past year and a half back in my head, questioning everything.  Essentially, it felt like some of my worst breakups: ones where one moment you love someone, and the next moment you realize you don't even know them.  I was completely disoriented.
Besides my own shattered relationship with this person, I was heartbroken for my daughter.  I was worried she would miss her daily playmate and caretaker and would somehow feel that she had been abandoned.  I didn't know what to do or how to bring it up.  I called my husband and told him the entire story.  He was thankful that I handled it the way I did, and was just as shocked as I was.  He felt helpless being as far away as he was, when I had no help and wasn't even well enough to care for Marlowe.  I hung up with Kyle and sat on the kitchen floor– crying and listening to the faint sounds of The Little Mermaid coming from the other room.  I let myself collapse for five minutes.  Then I blew my nose, ate a banana, and called in The Troops.  About a year ago, my reaction would have been very different.  I probably would have accepted the stress of the situation on to my own shoulders, struggling by myself until eventually I just couldn't do it anymore.  But Motherhood has given me a gift– it has finally taught me to ask for help, and to accept it in all its forms.
"The Troops" were mostly my Mom, my closest local girlfriends, and Marlowe's Uncle Ryan.  But they were exactly what I needed! My Mom came immediately to stay with me, and helped me more over those next few days than I could have hoped for.  Ryan drove me to the doctor and babysat Marlowe while I received the care I needed and picked up antibiotics.  My girlfriends gathered information from all the Nannies they knew, collecting recommendations and resumés so I could begin the interview process right away.  My house got zero TLC and became the dirtiest I have seen it in quite some time.  I ordered take out a lot.  Marlowe watched many more educational Youtube videos in my office than she usually does.  And then (finally) I interviewed a wonderful woman who is smart, responsible, fun, and caring.  She started as Marlowe's Nanny the day Kyle got home from Connecticut (of course).  Marlowe loves her.  And the other Nanny, the one I worried Marlowe was so attached to that her absence would send her in to a tailspin? Marlowe hasn't even mentioned her once.
And so the moral of this story, I guess, is that your hardest day (or week!) really won't ruin everything.  Children are resilient, and so are their Moms– we made them that way.  Our kids are attached to their Nannies, but WE– their parents– are the indispensable ones.  Most of all, remember: People want to help you.  In fact, your loved ones are looking for a chance to show you they love you– let them! And sometimes the things we think will be our children's greatest catastrophes, really are just…medium catastrophes– with an extra side of Youtube Videos.
xoxo
EAM