The following content may contain affiliate links. When you click and shop the links, we receive a commission.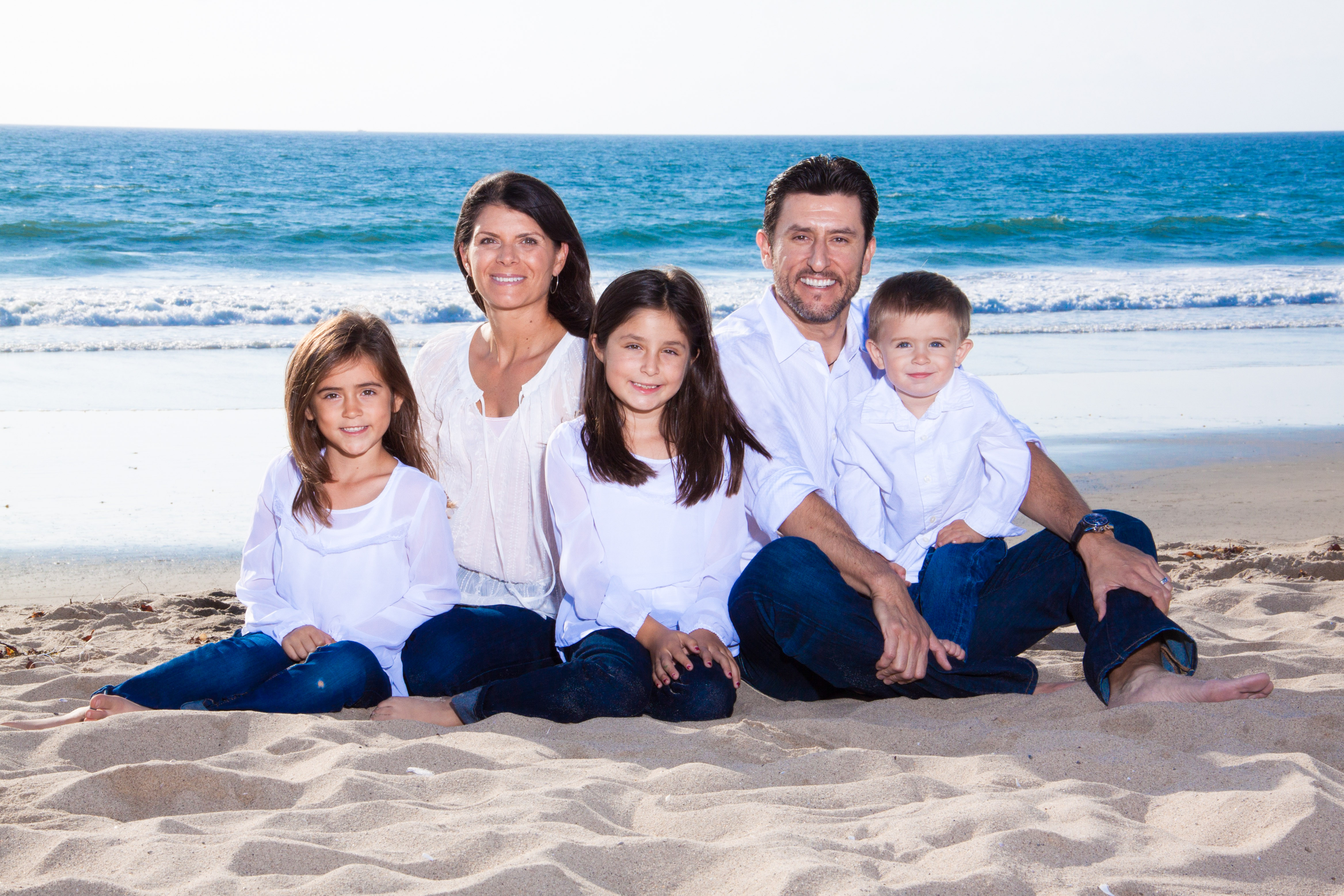 When I think of the term "Inspirational Woman", I think of many things.  I think of everything from how an individual treats others, to how they live their life and how they follow their dreams– but mostly I think about what they do to give hope and set the tone for the women who come after them.  This week's Eight By Eva subject is arguably one of the most Inspirational American Women around today.  Mia Hamm is a two time Olympic Gold Medalist and FIFA World Cup Winner– she is the groundbreaking role model for Women's Soccer– and guess what else? She's a wife and Mom of three children.  As the wife of a former Professional Soccer Player, a Mama of a little girl who already wakes up in the mornings muttering "soccer ball," and a woman who watched Mia raise her Olympic medals with pride, I am beyond honored to have her on this site.  Here, Mia answers my eight favorite questions:
1)   What is the best parenting advice you have received? 
That children are unique unto themselves.  No matter how many "parenting" books you read, you start to realize that your child is his/her own person.  How they approach the world is what makes them special and what makes them yours.  Embrace their differences and be open to what they are trying to learn and teach you in the process.  And always remember, especially when they are young, that nothing they do or say is personal.
2)   What is the greatest challenge as a parent?
The toughest thing is knowing that I will not be able to protect them from everything.  We need to be confident in the life lessons we share and the examples we set for our kids.  A friend of mine said to me once, "Two things we can give our kids are values and memories."  I try to make sure we create great memories for them and try to instill values in them that will live within them for a lifetime.
3)   What is the latest with your kids? 
Our girls are almost 9 years old, so anytime we get in the car and they know the lyrics to a song on the radio, that is always a bit disconcerting.  I know I am not with them all the time, but I really wonder when they have had  time to learn the songs.  Our 4-year-old son is into potty training (that is what we are trying to convince him he is into), so that is definitely a different experience than with our girls.
4)   What is your dream day as a family?
Sleeping in of course.  Once everyone is awake, we get ready and go for a run/bike/scooter ride on the Strand. I am motivated by food so my plan is to completely exhaust ourselves and then go and have brunch at one of our favorite spots overlooking the ocean.  The kids love it and it really gives us pause to just enjoy all of us being together.  No distractions, just us.
5)   Kids items you can't live without? 
Our kids are a bit older but when they were younger it was their "ciuccios", pacifiers in Italian.  We would go into full panic mode when we couldn't find one.  On occasion, I still find a pacifier stashed in a random drawer that belonged to our kids.
6)   Favorite local Kids activity? 
We love taking the kids to the beach.  Our girls are old enough to surf and body board so we really enjoy doing that with them.  We have so much fun building sand castles and burying our son's legs in the sand.
7.  How do you unwind?
I like to read and have a glass of wine. If I am able to do both at the same time then that is an added bonus. I try to find at least 15-30 minutes a day to read.  I still travel at least once a month so I take advantage of the quite time that I have and read on the airplane.
8.  What are your favorite beauty products? 
I like Lancôme Night Serum.  I have very sensitive skin and I feel this doesn't clog my pores or leave it greasy.