The following content may contain affiliate links. When you click and shop the links, we receive a commission.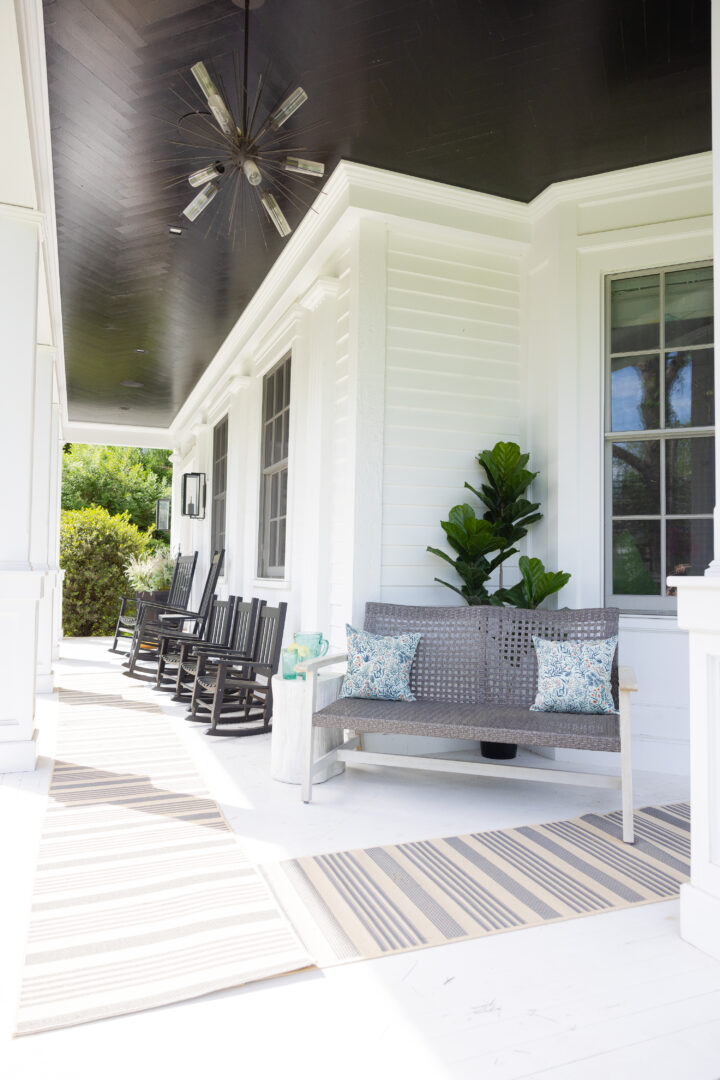 Have you ever had something in your home that was bothering you, but you couldn't really put a finger on why? That was me with my porch! When I bought my home three years ago, it didn't have a porch at all. I had always dreamed of having a front porch to sit out on, and I could envision this home in particular with a porch and rocking chairs on it. Because it's a historical home, the process was quite rigorous for getting a porch approved, and it had to be painstakingly designed in the style of the times, with all details approved by the historical society.
It was so worth it, though, because I feel that our wrap-around porch makes my house the home it is. It has so much character and we spend a lot of time out there. But the thing was, I knew it needed a little something else. We already had a set of rocking chairs out there, but it didn't feel inviting to me. I just couldn't put my finger on why.
The other issue was that in the hotter months, the porch gets super bright– since light reflects off of the painted floor. I knew I needed a way to diminish that overwhelming brightness a bit. I started out with an idea to try some outdoor rugs… and then it turned into a full-blown Glow Up!
I created a little sitting nook in a kind of awkward corner, and the rest came together so easily! Now I cannot in any way imagine a time before our little lounge was set up out there! The kids and I have been spending SO much time sitting out there now, and we even snuggle up on the loveseat bench when it's raining to watch it come down. All in all, it only took me two years to figure out, but I finally feel like this space is "finished". I'm so excited to share pics of it with you today!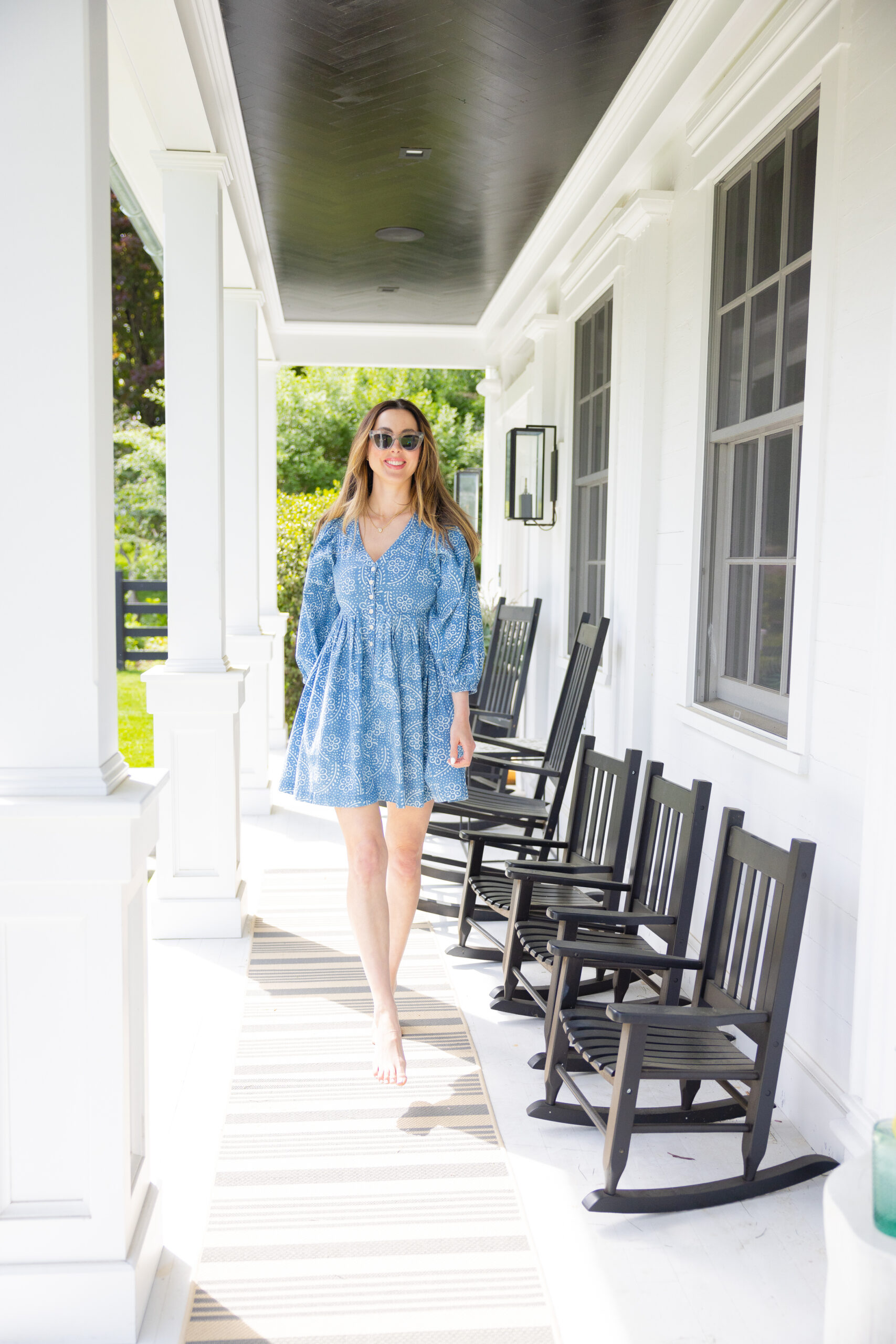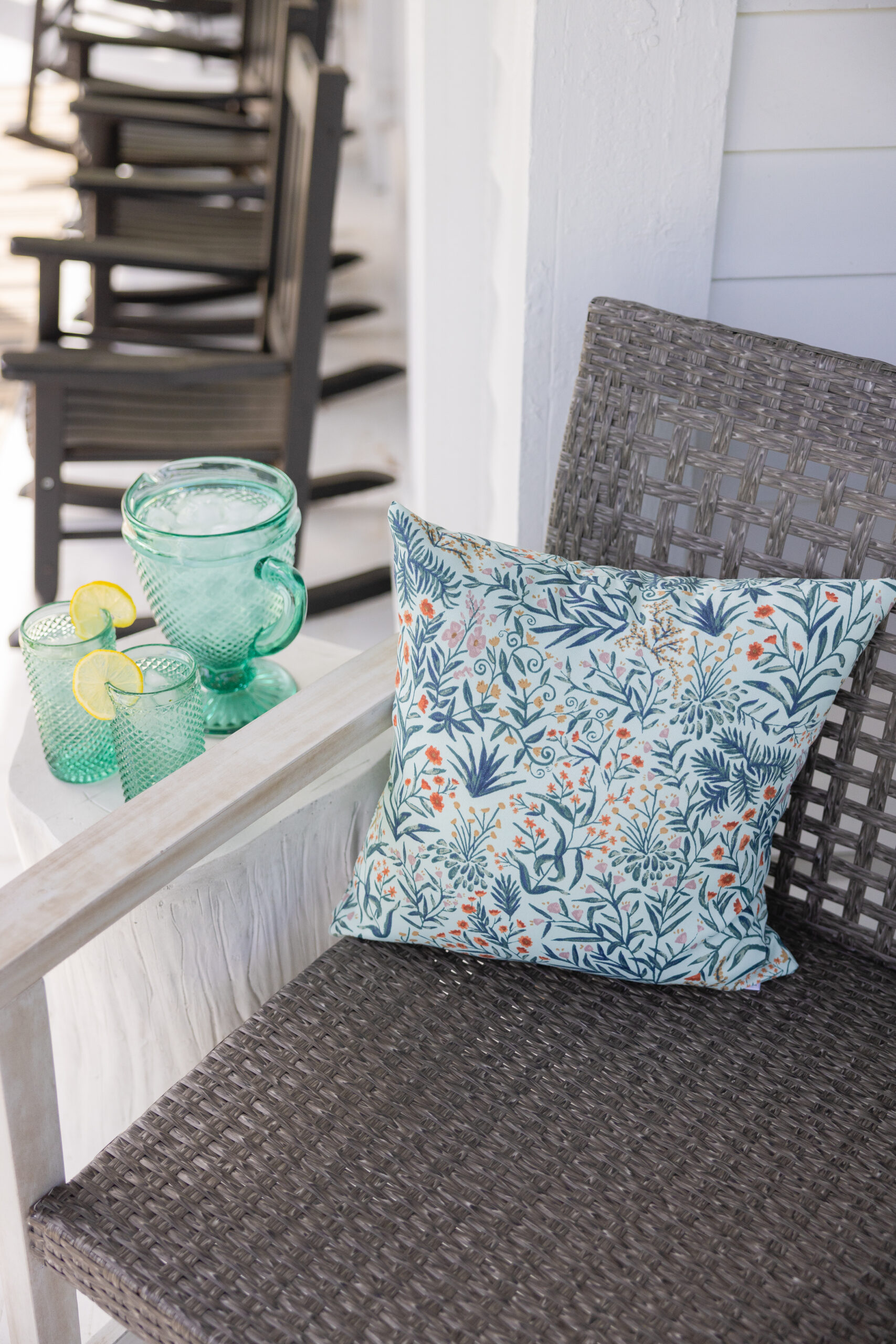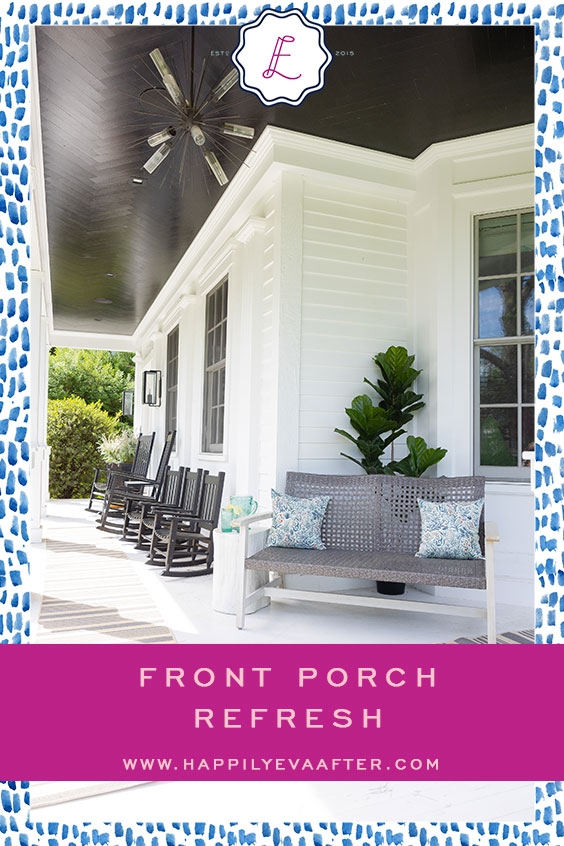 ---
Shop the post…

Photographs by 

Julia Dags

 | Copyright © 2022 Happily Eva After, Inc. All Rights Reserved.