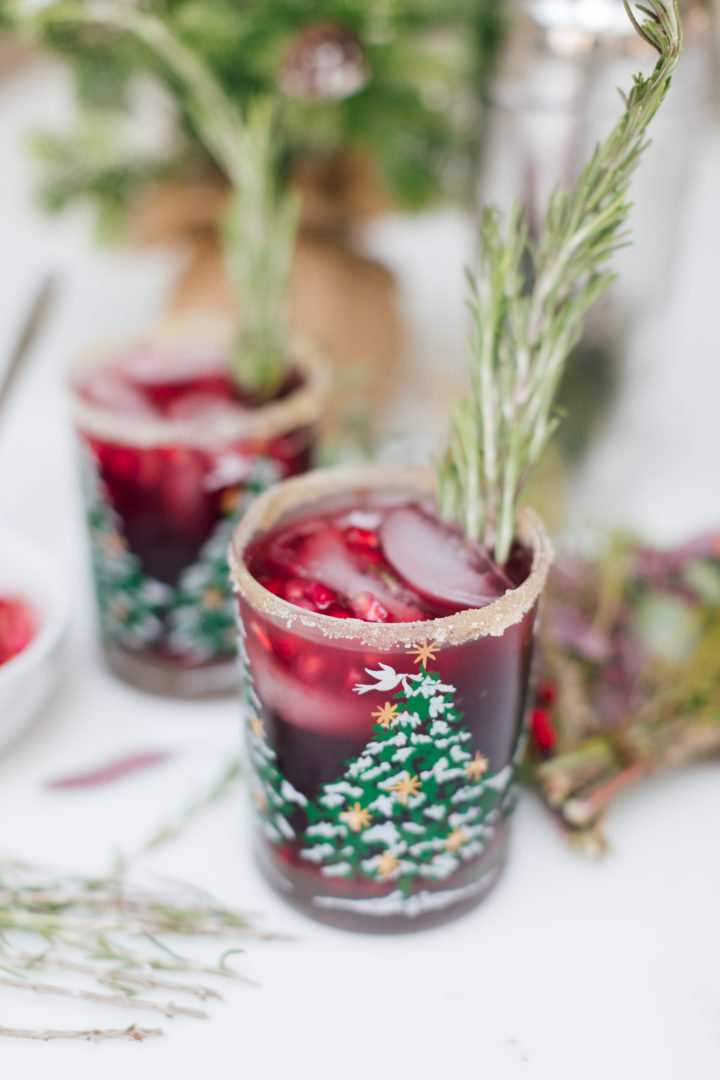 The winter time can be full of champagne cocktails, heady red wine, and whisky-based drinks.  But sometimes you just want those tequila vibes! Margaritas don't just have to be enjoyed in the warmer temperatures.  By switching up the flavors and making them seasonal, margaritas are as delicious and festive as any classic holiday cocktail.  Today I thought I would share my delicious Winter Pomegranate Margarita.  I love the pomegranate aspect because I can also convince myself I'm getting antioxidant benefits from my cocktail…which isn't at all cancelled out by the tequila.  Not at all.  This recipe makes 2 margaritas!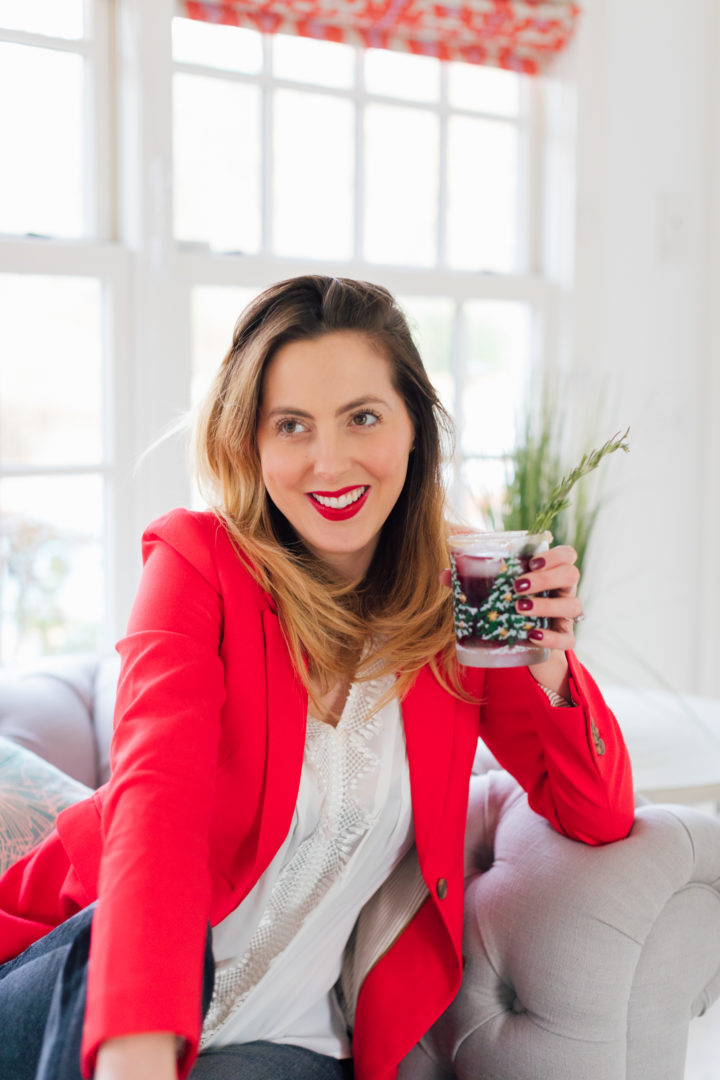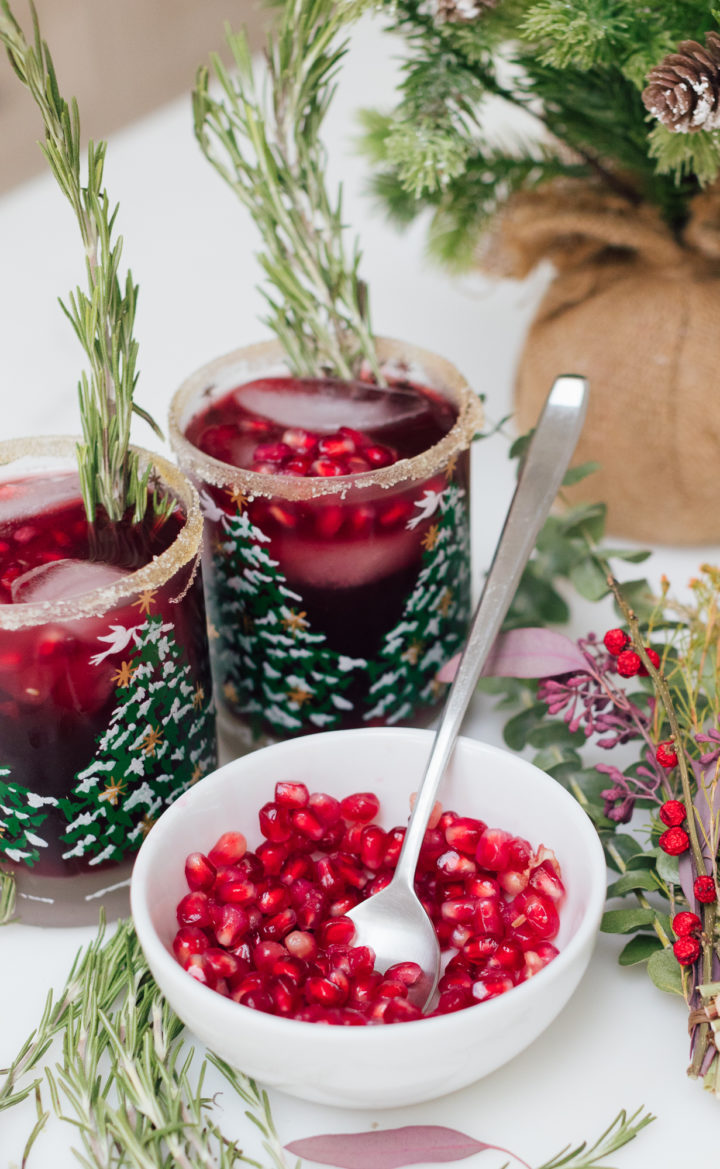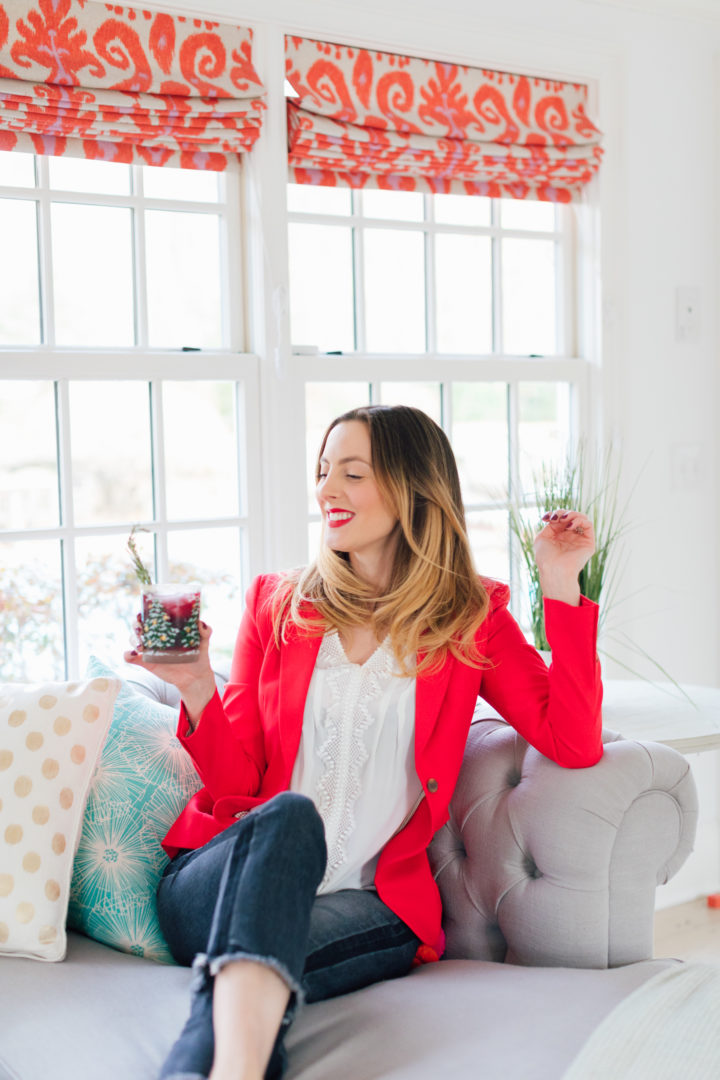 Recipe…
5 oz. Tequila of your choice. (I prefer a white tequila like Clase Azul)
1 oz. Triple Sec
3/4 cup Pomegranate Juice
Juice of 1 Lime
Pomegranate Seeds for Garnish
1 Tablespoon Agave Syrup
Agave and sugar for the rim of the glasses (if desired)
Begin by prepping your glasses.  You can either use the remnants of the lime halves after you juice them to apply moisture to the rim of the glasses– or I like to use agave syrup to make the edge of the glass sticky before dipping in brown sugar. Next fill a cocktail shaker with ice, and add the Tequila, Triple Sec, Pomegranate Juice, Lime Juice, and Agave Syrup.  Shake vigorously.  Fill glasses with ice, and pour the margaritas in to the glasses, topping with a couple spoonfuls of pomegranate seeds.  Enjoy!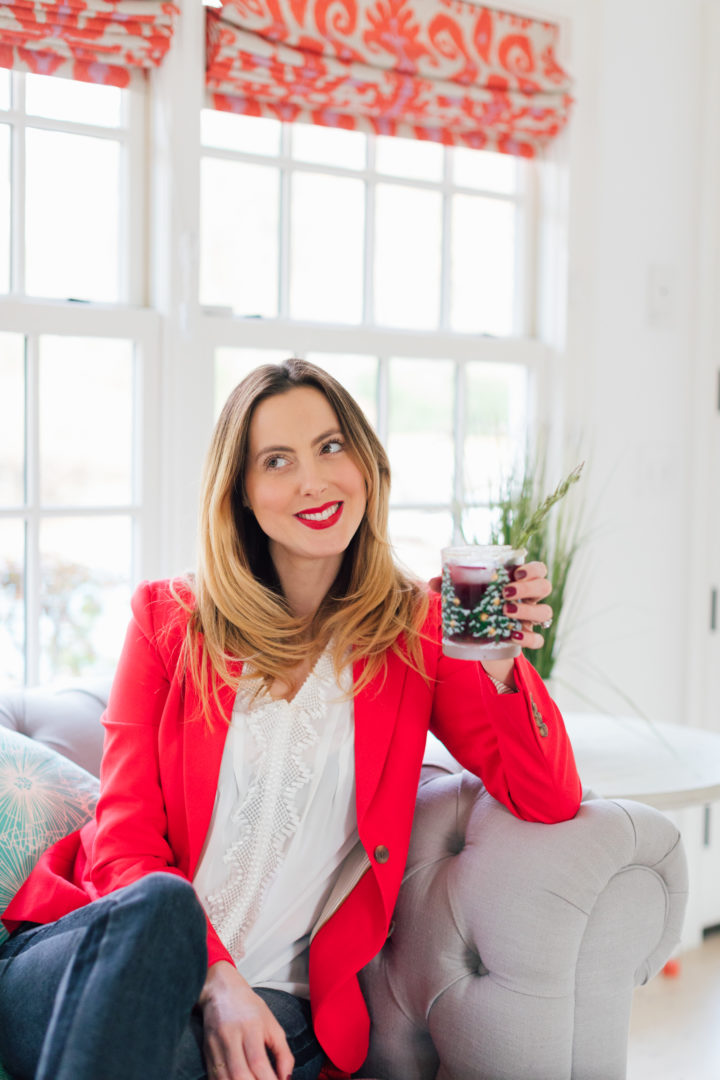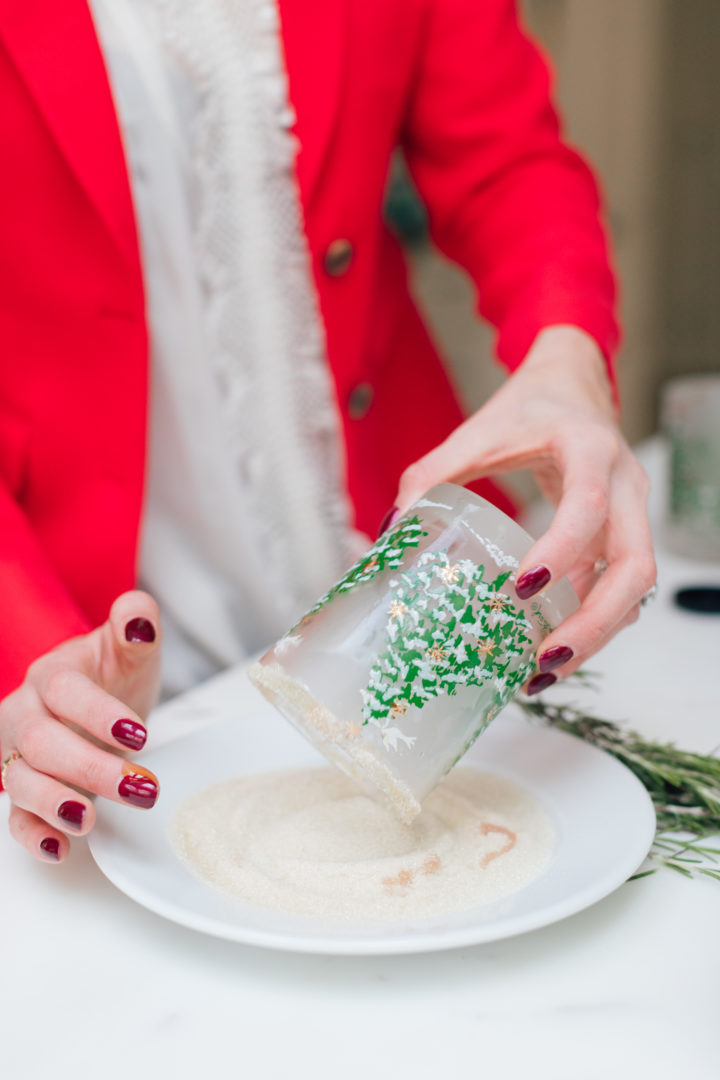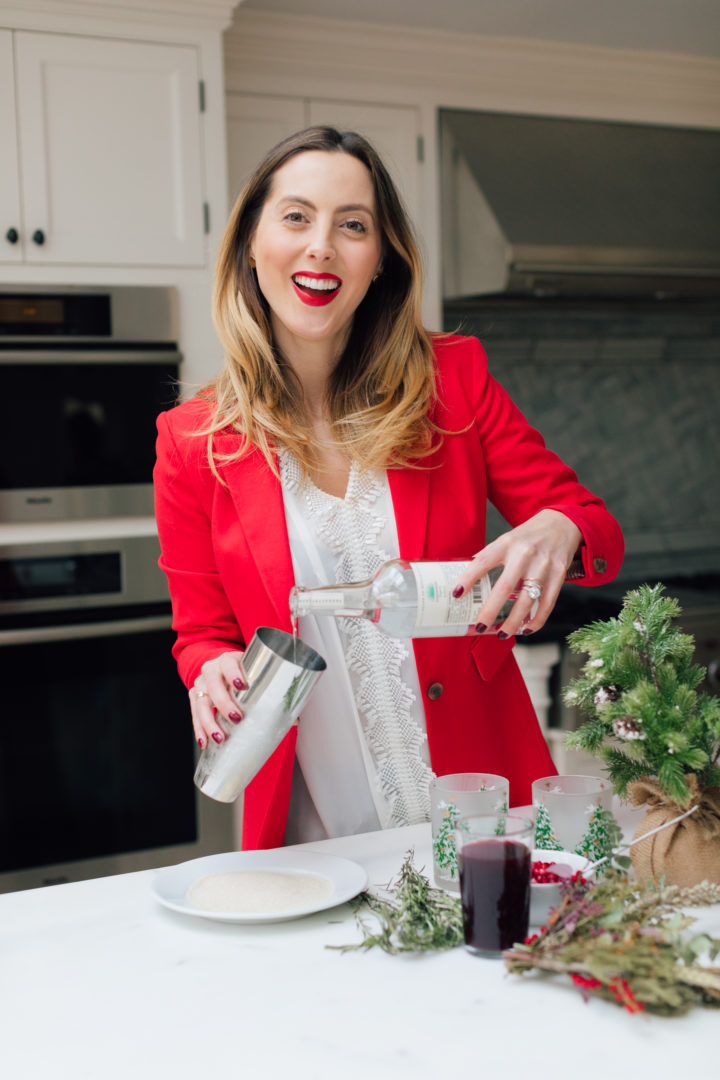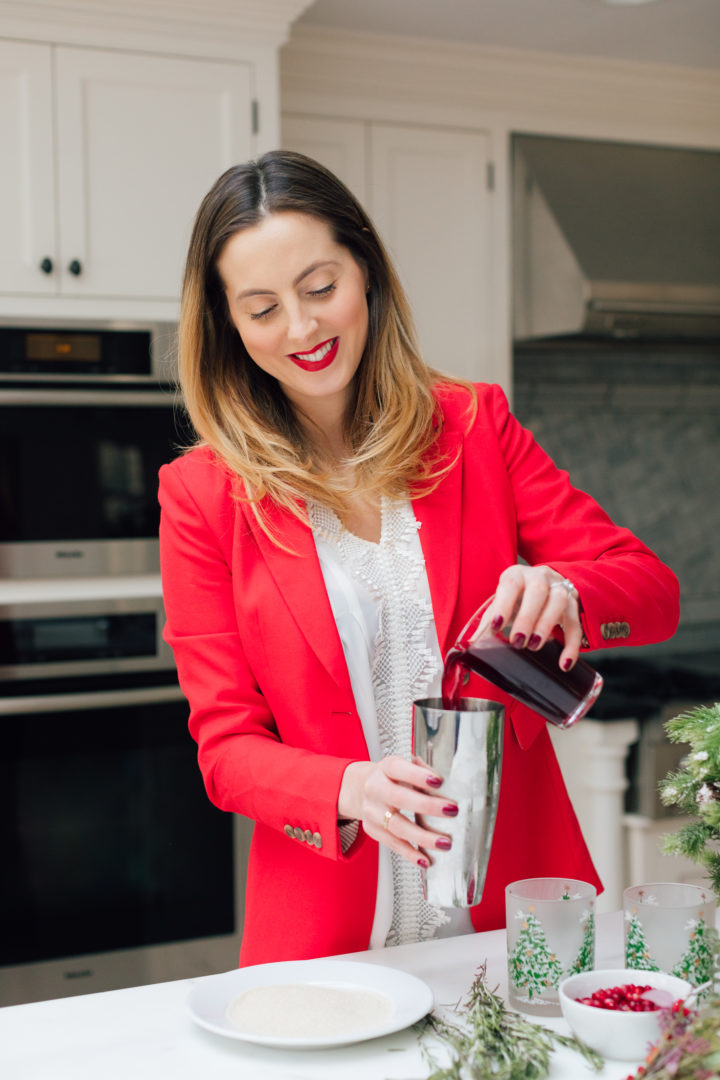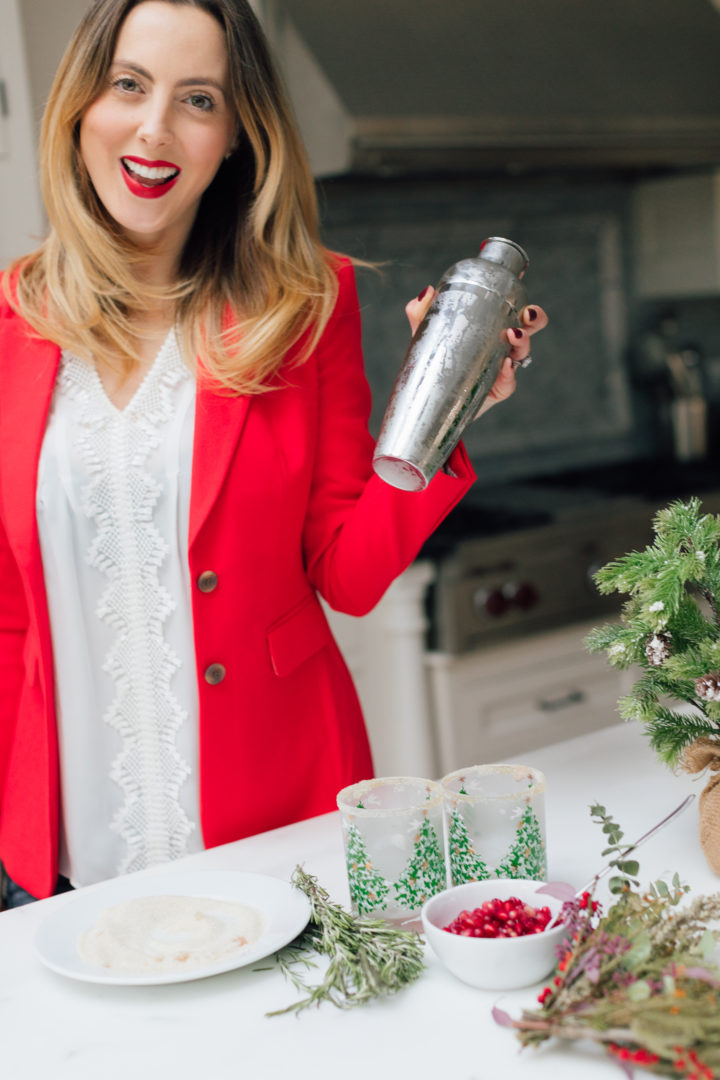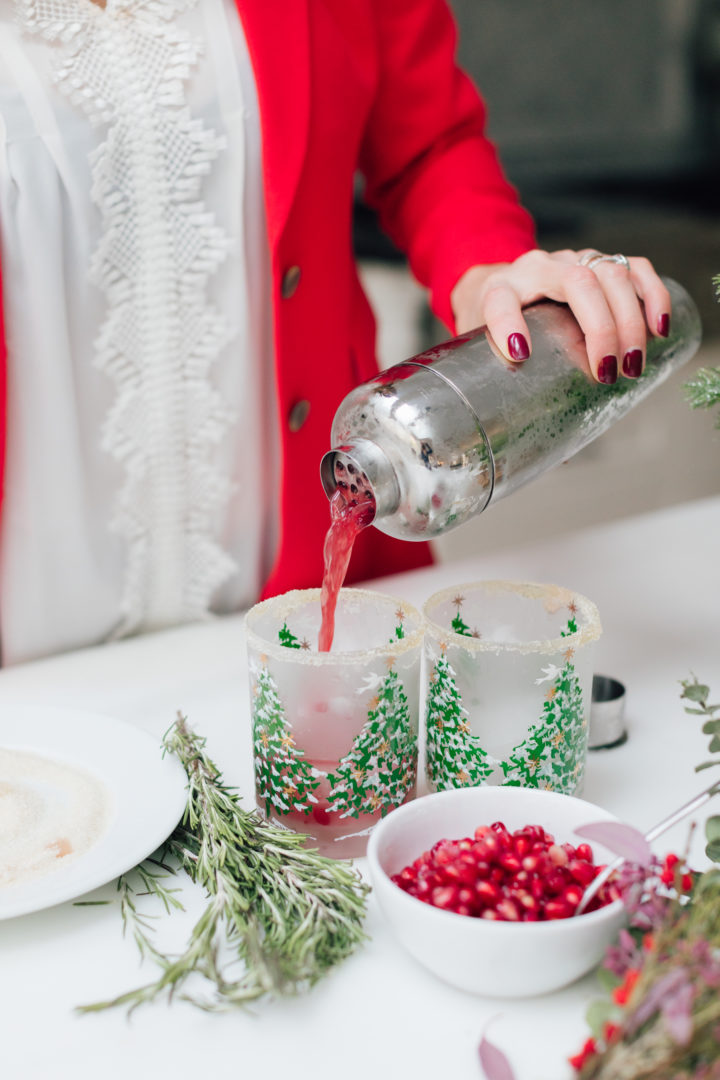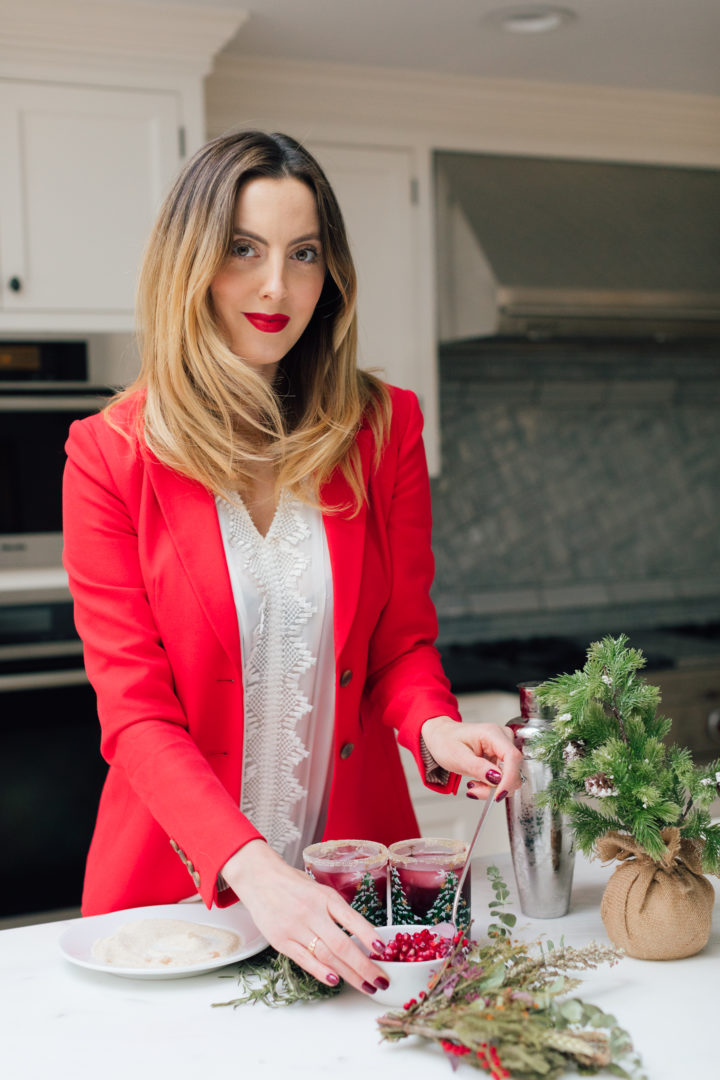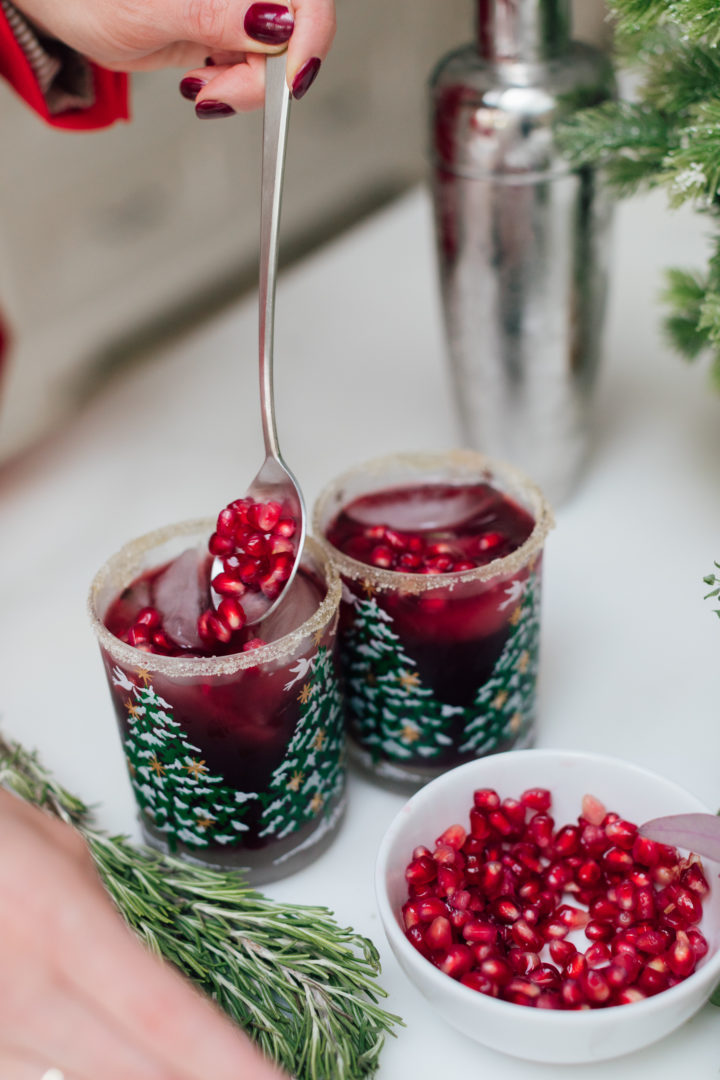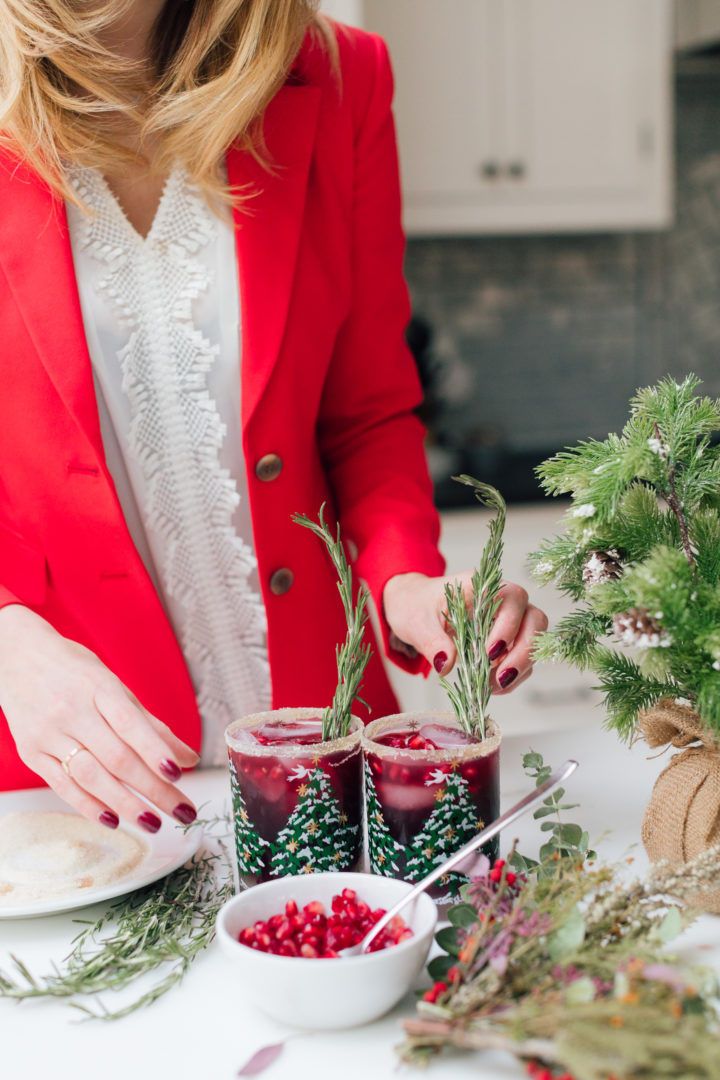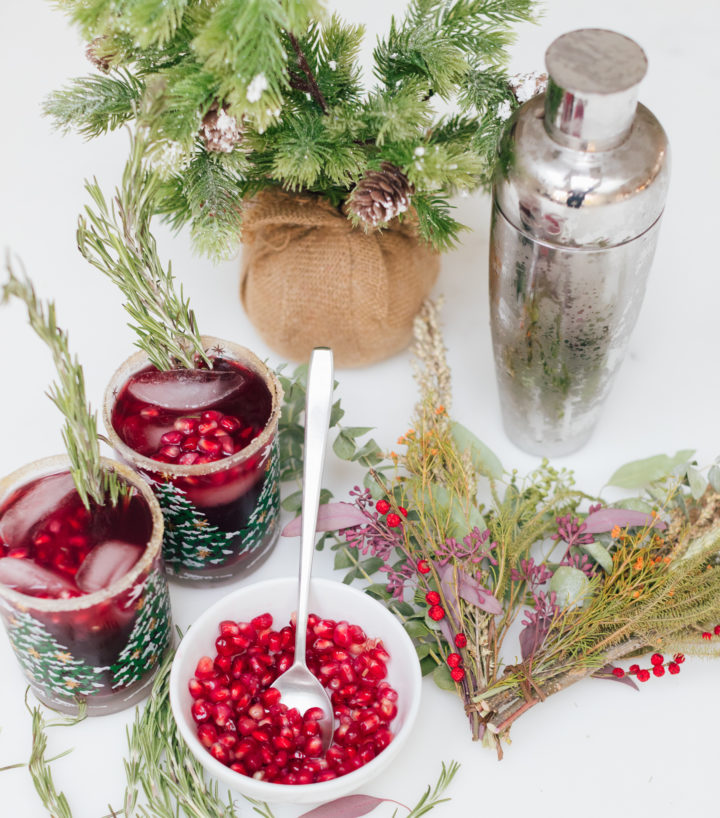 Shop the look…

Photographs by Julia Dags.