The following content may contain affiliate links. When you click and shop the links, we receive a commission.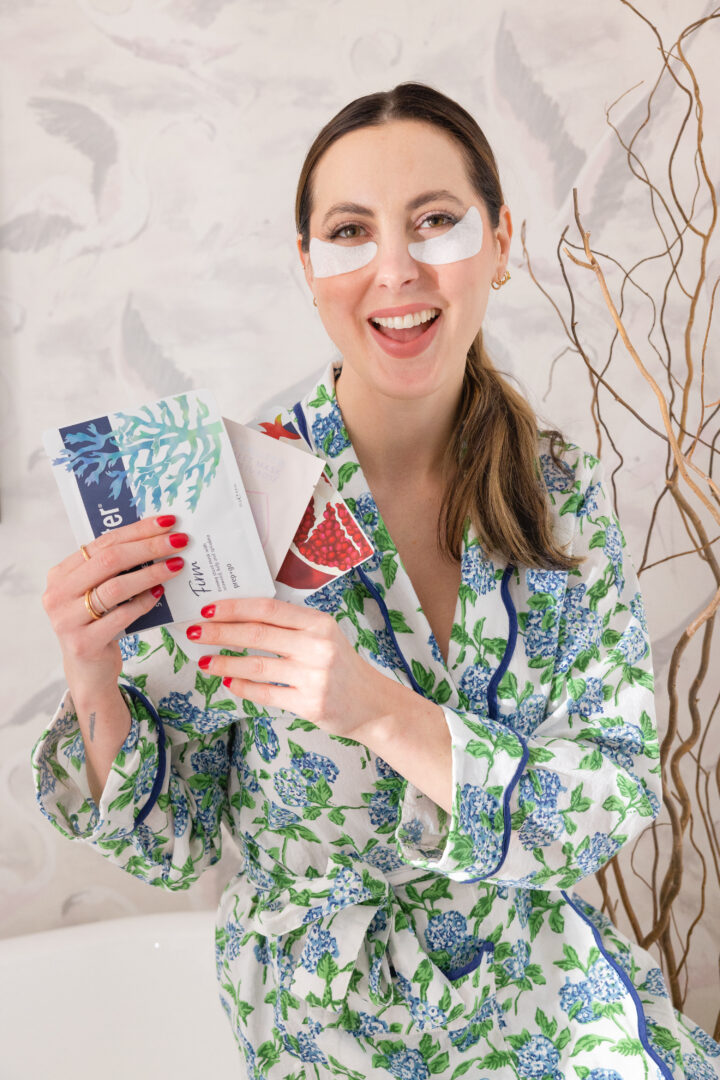 One of my favorite ways to give my skin a little treat is by using face masks! Whether by sheet mask, or a more traditional paste or gel mask, it's nice to fine-tune skin from time to time with a product that targets specific issues. This time of year, I deal with everything from dry skin (if I've been in lots of dry air indoors, to dull skin (from the dead skin cells piling up) I also like to fortify my skin whenever possible to protect against the colder temperatures. I love exploring new skincare products, and masks are such a fun way to do that. I aim to use a face mask 3-4 times a week as part of my daily skincare routine. Today I thought I would share a few of my recent faves! Let me know if you've tried any of these, or if there's a must-try winter weather face mask I'm missing!
Winter Face Mask Round-Up
Hydro Cool Firming Eye Gel Set
$26.40
Whenever I've had a sleepless night, or my under eyes need a little TLC, these patches are my go-to! They instantly brighten and depuff. I like using them while I do my eye makeup, and then taking them off to complete my look and apply my foundation.
Mighty Patch Micropoint For Blemishes Patch Set
$10.40
These blemish patches are little powerhouses! I like using these at my desk while working if I have a little pimple brewing.
C+C Vitamin Souffle Mask
$52
The Vitamin C souffle mask is amazing for brightening the skin as well as firming it. A great dose of vitamin C works wonders for a winter-dulled complexion.
Patchology Served Chilled Rose Sheet Mask
$6.40
Who'd like a little chilled rosé? ME PLEASE! This sheet mask is so cute and works great to deliver antioxidants and resveratrol to your skin…plus hyaluronic acid for plumping!
5 Minute Rescue Mask - Firm
$8
This firming sheet mask is so fab for anti-aging skin during the winter months! It always leaves my skin feeling rejuvenated.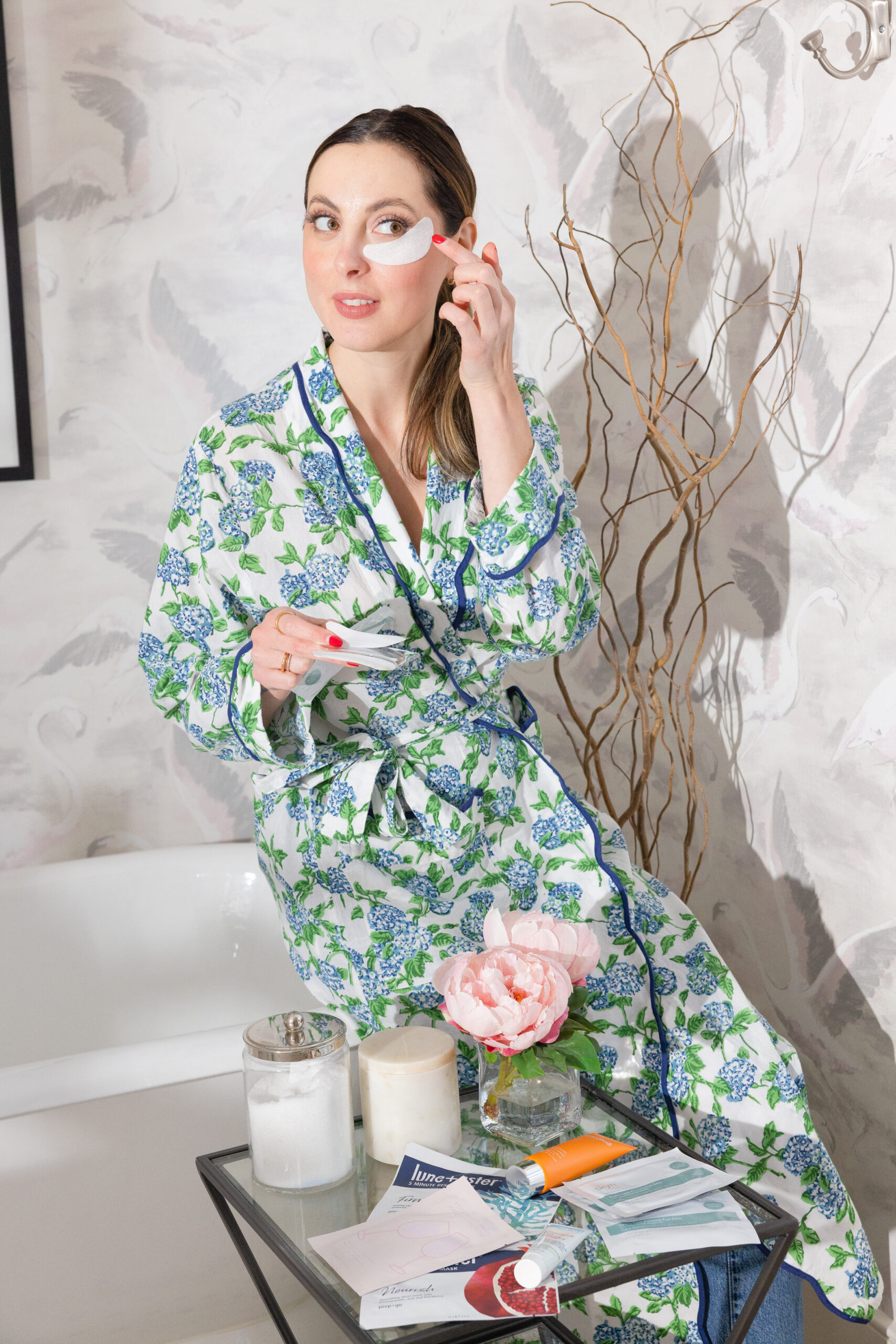 5 Minute Rescue Mask - Nourish
$8
If your skin is feeling on the drier side, I highly recommend this sheet mask. It's also great for post-travel!
Umbrian Clay Pore Purifying Face Mask
$58
dead skin cells can also build up and cause blemishes! This Umbrian clay mask has always been a go-to for simply detoxifying my skin.
Dr. Barbara Sturm Face Mask
$120
Dr. Barbara Sturm is a gold standard in skincare, and this mask is known for being incredible at soothing, smoothing, and hydrating the skin.
Forever Glow Anti-Aging Face Mask
$75
This package contains 5 masks by celebrity facialist Joanna Vargas. I've never had a facial from her, but these anti-aging sheet masks always give me the best glow!
Sweet Cherry Conditioning Lip Butter
$22
Don't forget your lips! I love this sweet cherry conditioning lip butter. I lather it on at night, or any time I know I'll be outside in the cold for long periods of time.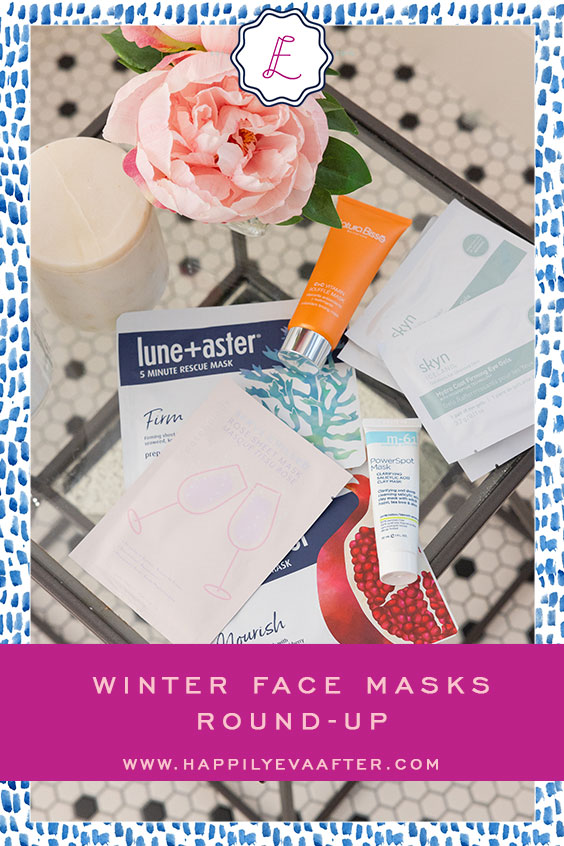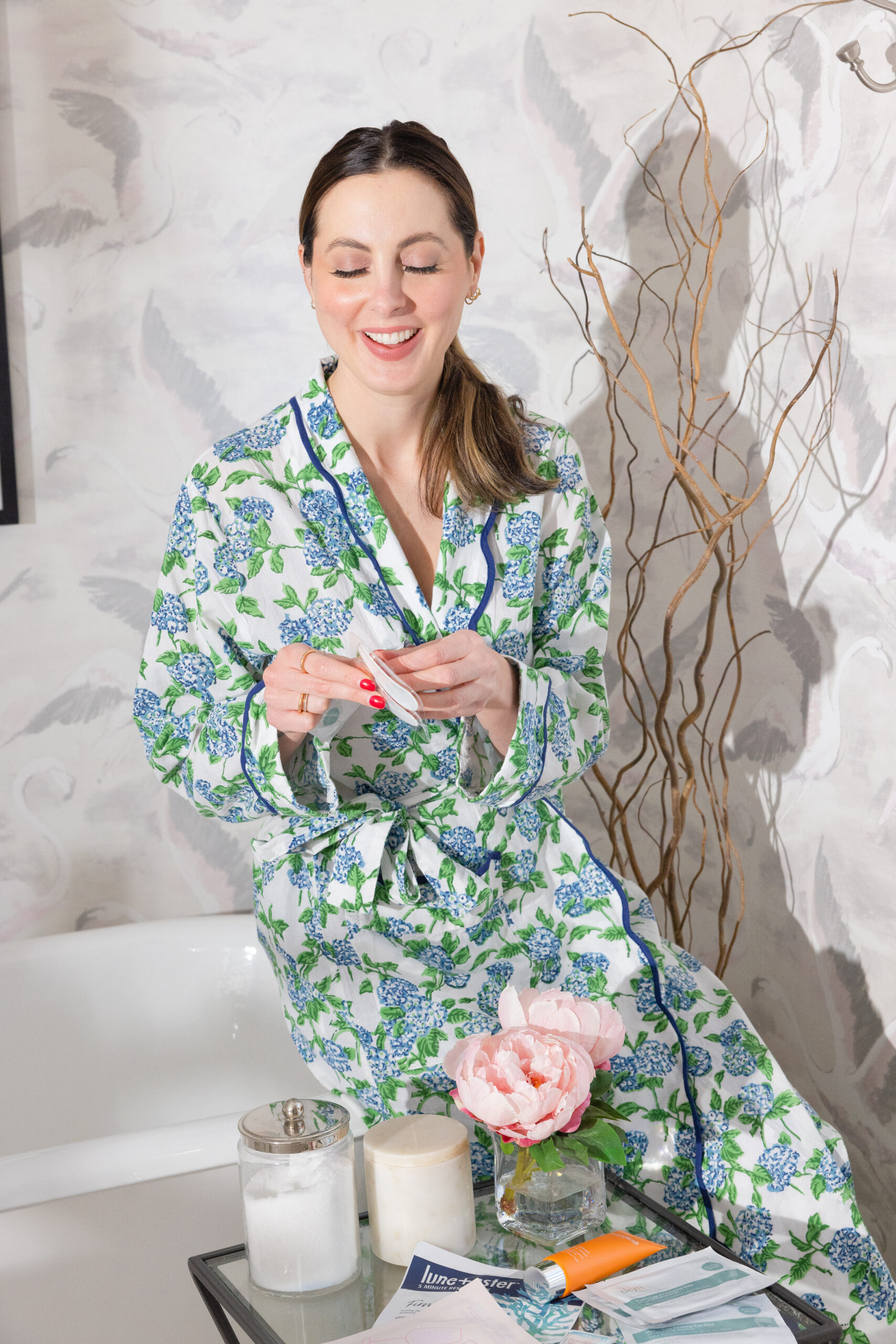 ---
Shop the post…

Photographs by 

Julia Dags

 | Copyright © 2022 Happily Eva After, Inc. All Rights Reserved.