The following content may contain affiliate links. When you click and shop the links, we receive a commission.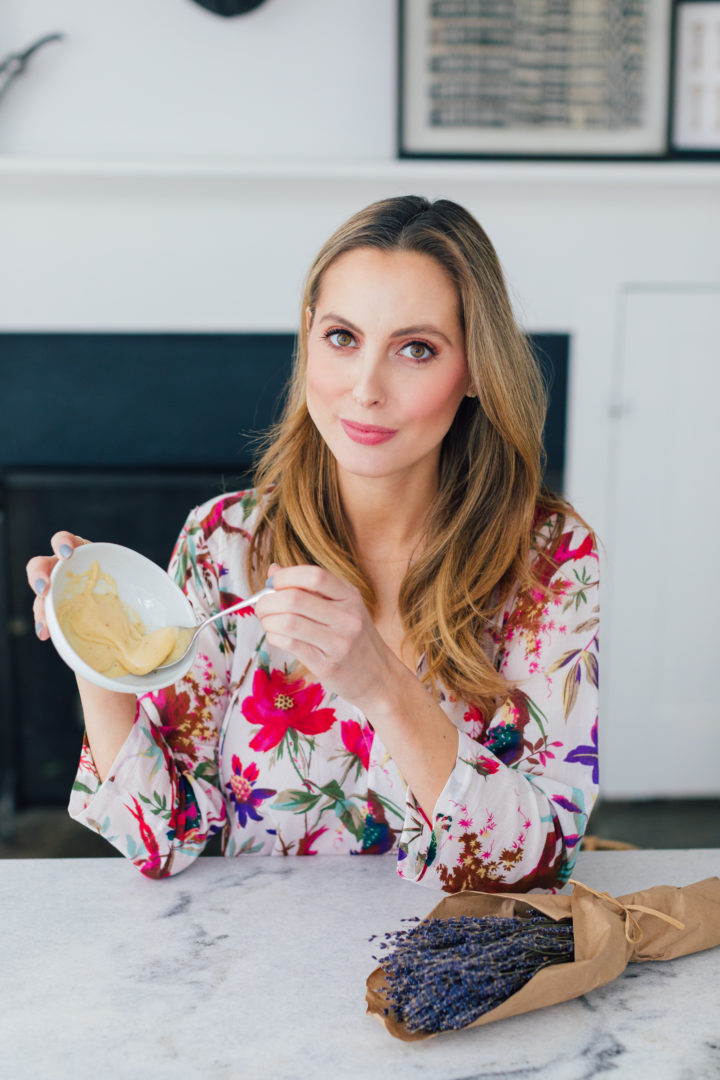 One of my favorite ways to pamper myself is with a face mask! And with us all stuck at home right now, I thought this would be a great DIY to revisit since it uses simple ingredients that most of us have at home. There is something about giving myself an at-home facial after the kids are asleep that feels so luxurious and regenerative. Add a bubble bath, a glass of wine, and twenty uninterrupted minutes to browse social media, and I'm in heaven. I own a few heavy-duty face masks from different brands, but one of my favorites to use is one that I concocted myself when I was pregnant with Marlowe.  I was on the lookout for an all-natural mask that had no chemicals or additives, but still packed a punch.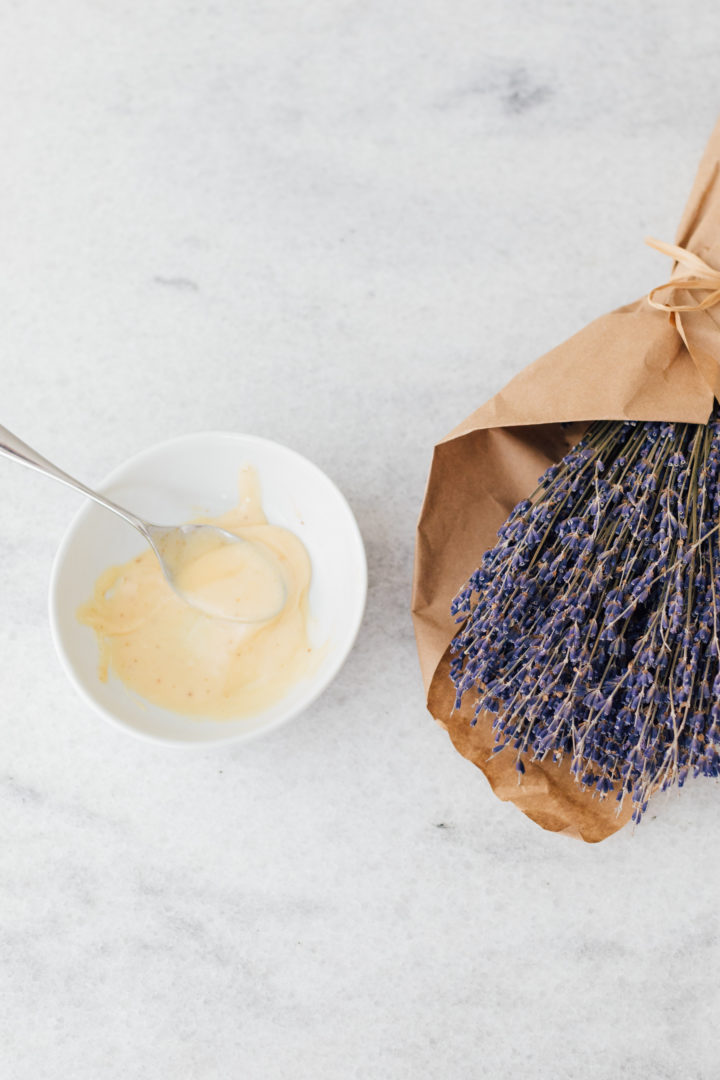 This mask combines the moisturizing and healing properties of raw honey with the antibacterial and soothing properties of lavender essential oil and is SO easy to make.  The most important thing is that you use quality ingredients to really receive the most benefits.
Ingredients…
Natural Raw Honey
Wee Bee Honey
The raw aspect is a must because it's what makes the honey so healing.  I buy mine from the farmer's market since I love having local honey as a way to combat seasonal allergies as well. Look for "Raw" or "Virgin" on the label.  (Local Honey for allergies: Just a teaspoonful a day straight in the mouth really helps. Especially great for pregnant women who don't want to take over-the-counter meds!)
Lavender Essential Oils
doTERRA
I absolutely love essential oils and use them for everything from teething ointment to household cleaning. My favorite brand is DoTerra because it is so pure that it is actually food grade! With its antibacterial, antimicrobial, soothing, and calming properties, this lavender oil is a favorite in my house.
Step 1
In a small bowl, combine one tablespoon raw honey and three drops of lavender oil (for an extra acne-fighting boost, add 1 drop Tea Tree/Melaleuca oil).
Step 2
Stir well to combine.  Smooth mixture over a clean, damp face and neck. Leave on for 5-15 minutes.
Step 3
Remove gently with a warm, wet washcloth.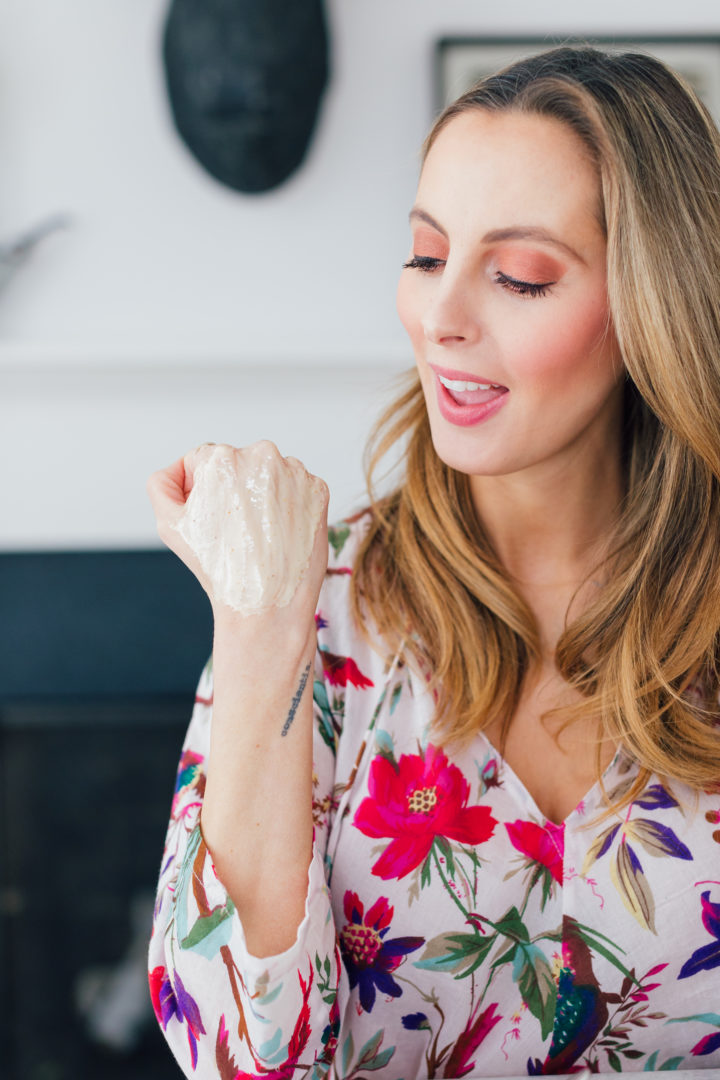 Photographs by Julia Dags