The following content may contain affiliate links. When you click and shop the links, we receive a commission.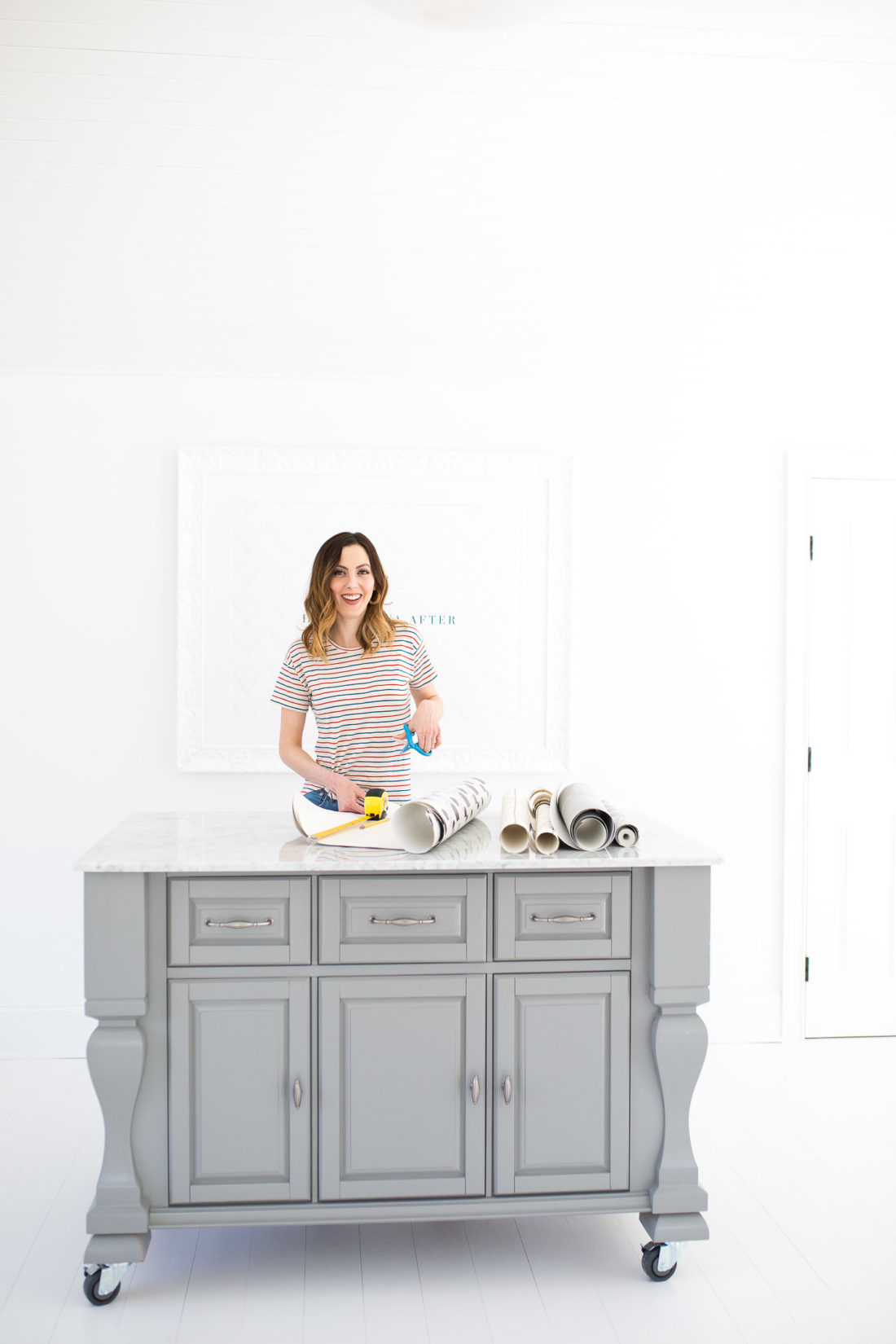 If you've ever taken a gander at any of my Room Reveals or Home Tours on my blog, you have probably noticed immediately how much I LOVE wallpaper.  I've put wallpaper, in abundance, in every home I've ever lived in– even when I rented.  This was a bold move– it did work out in my favor, but I don't recommend it! LOL.  I love how much character wallpaper can give a room, even when used in small amounts.  I'm also kind of a pattern obsessive.  I would cover myself in wallpaper if I could! (Dear Self: I think those are called patterned clothes.  Relax. ) If you've worked with wallpaper before, you know that you always end up with a bit extra.  In order to get the pattern repeat right on a wall, you sometimes have  to order an extra roll or two– and wallpaper aint cheap!  Don't let that extra bit of lovely pattern go to waste!  You can always wrap presents with it, but sometimes figuring out a way to utilize the extra paper in a more permanent way is a better fix.  Today I'm sharing some of my favorite ways to use leftover wallpaper so you really get your money's worth.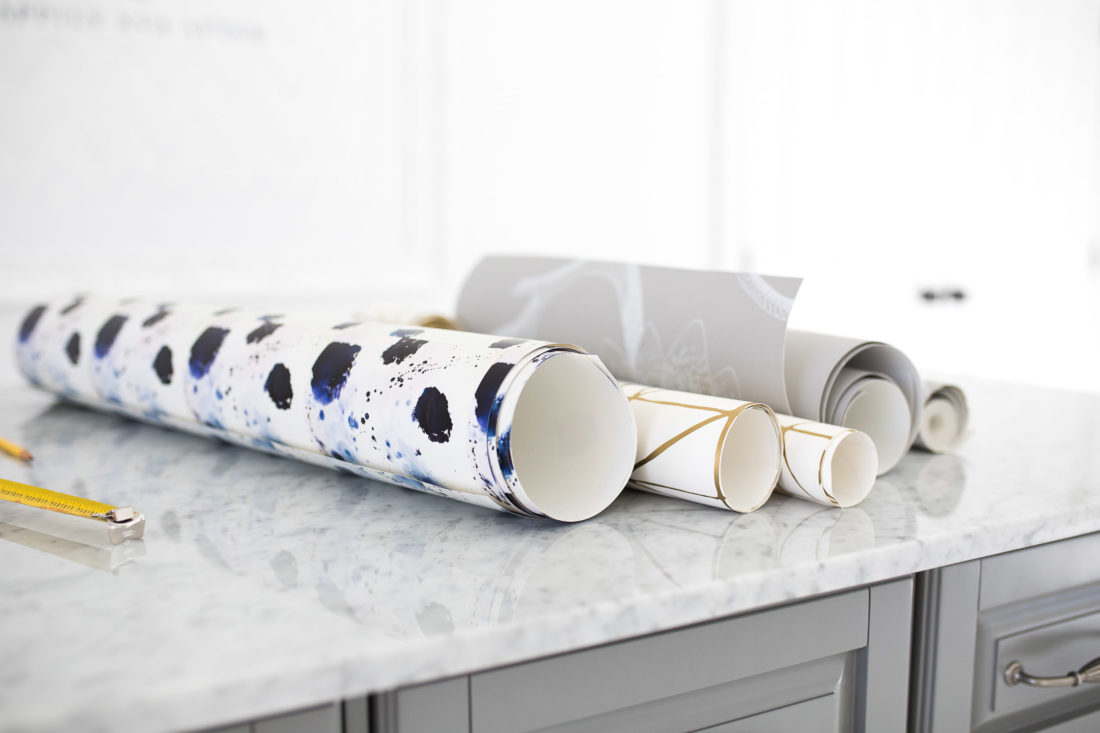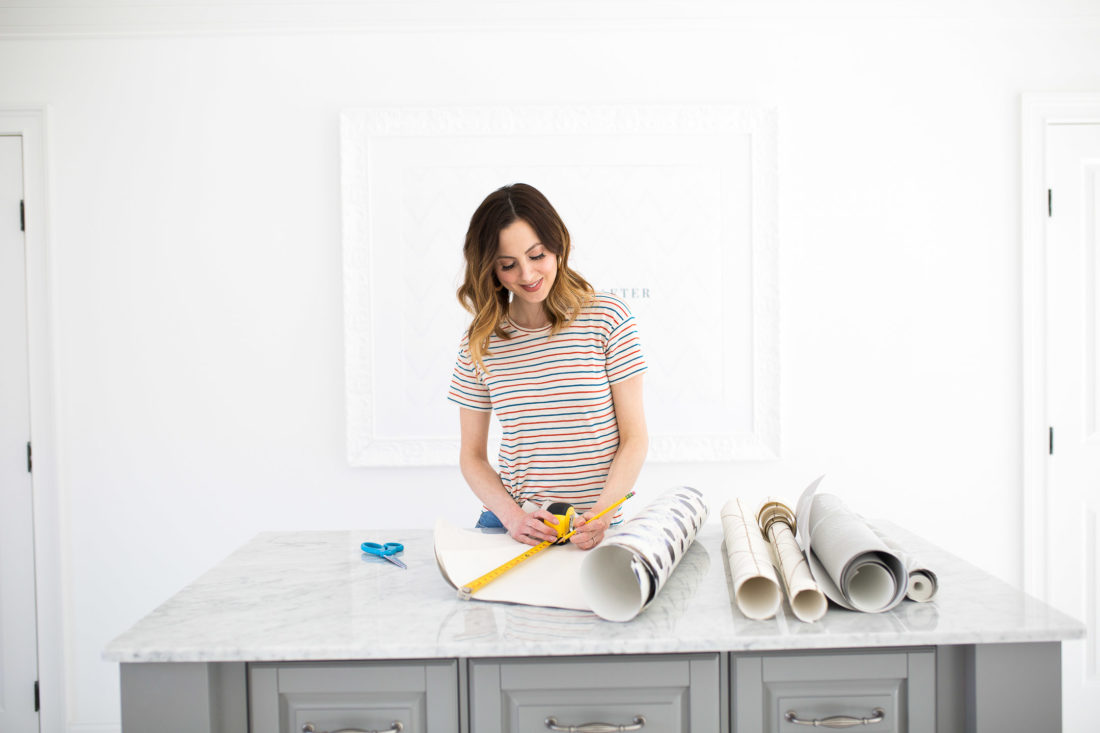 Before I get in to my favorite ways, let me remind you of that age-old saying: "measure twice, cut once!"  It's really old, and really true.  Make sure you are measuring your spaces before you trim the paper.  I'm a "wing it" kind of person when it comes to projects, and even I measure first.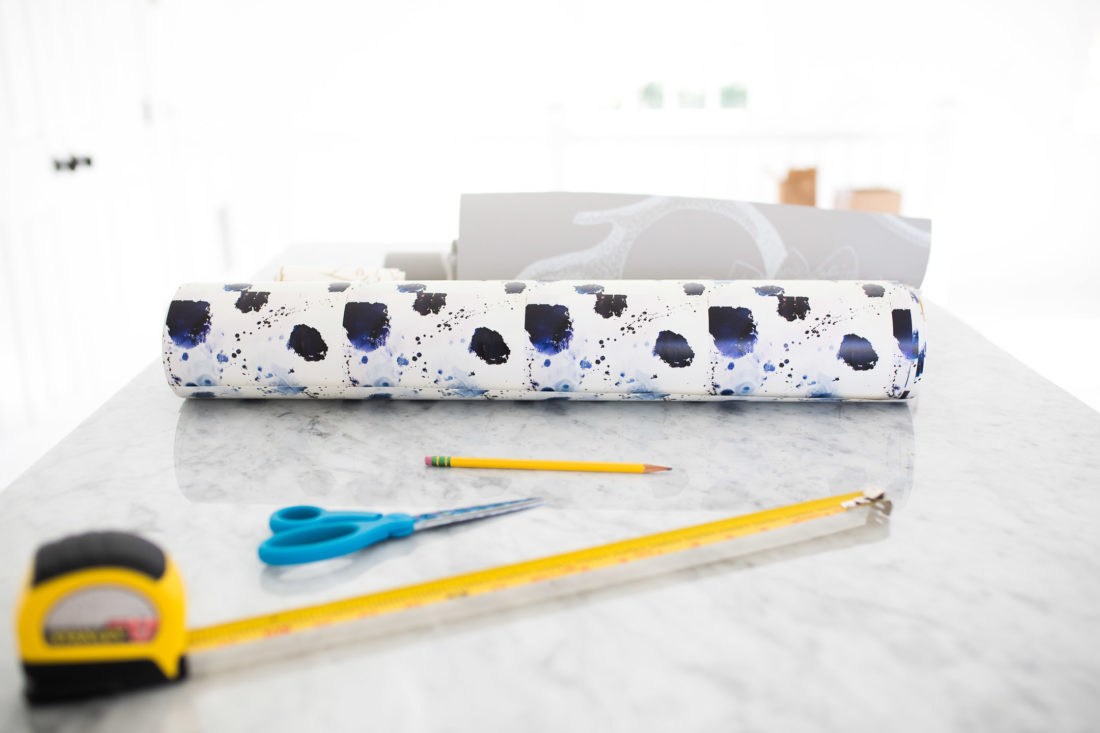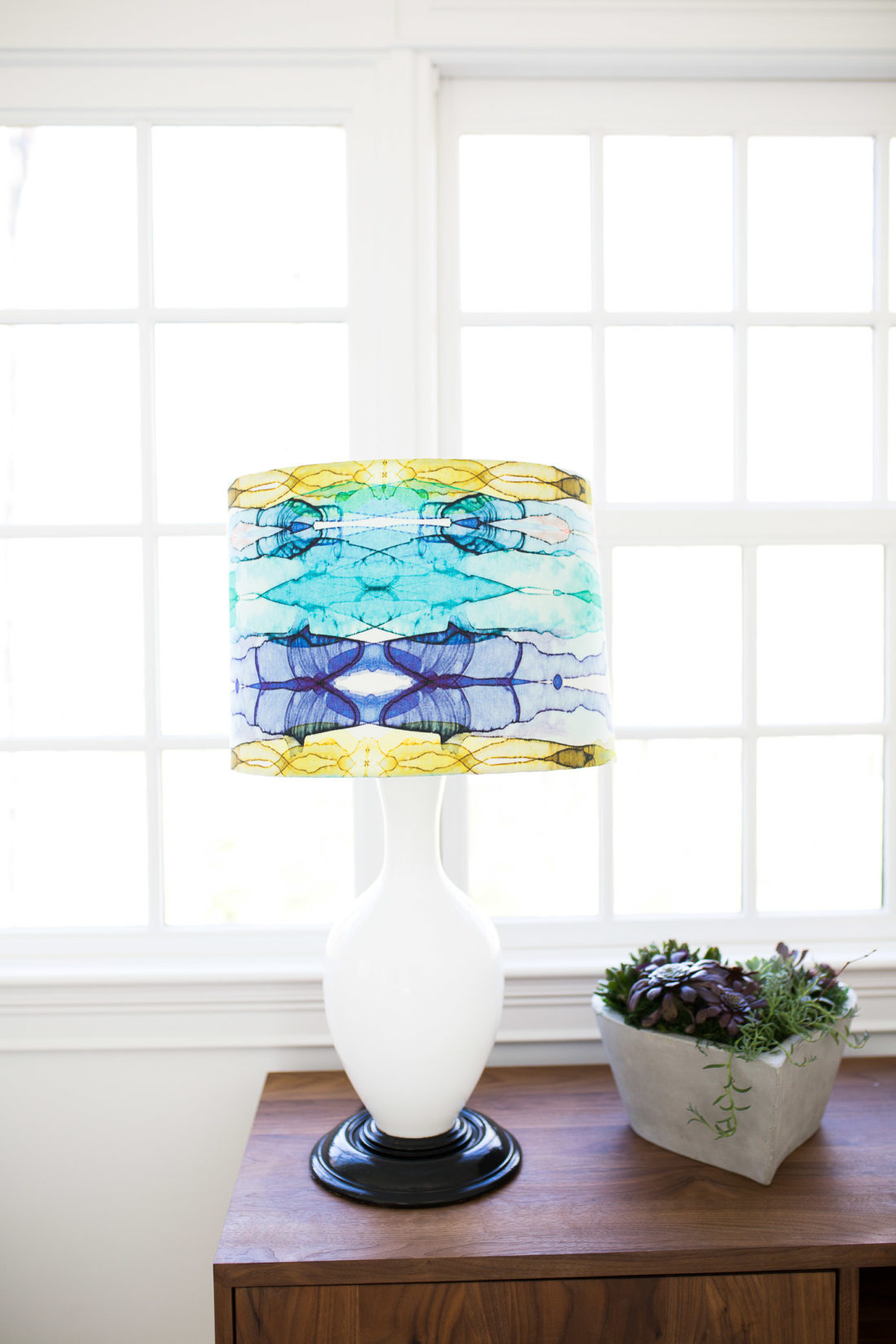 1. Revamp A Lamp
Whether you want to give an existing lamp a makeover, or make a really cheap and boring lampshade a lot more dynamic, this trick is for you! Simply measure the paper to fit snugly (and exactly) around the preexisting shade.  Then, spray the shade with spray-on adhesive and carefully affix the paper.  Press down firmly.  Voila!  This is also a great idea if you fall in love with a wallpaper, but can't afford more than one roll.  Add the flair to your room by sprucing up your lighting sources!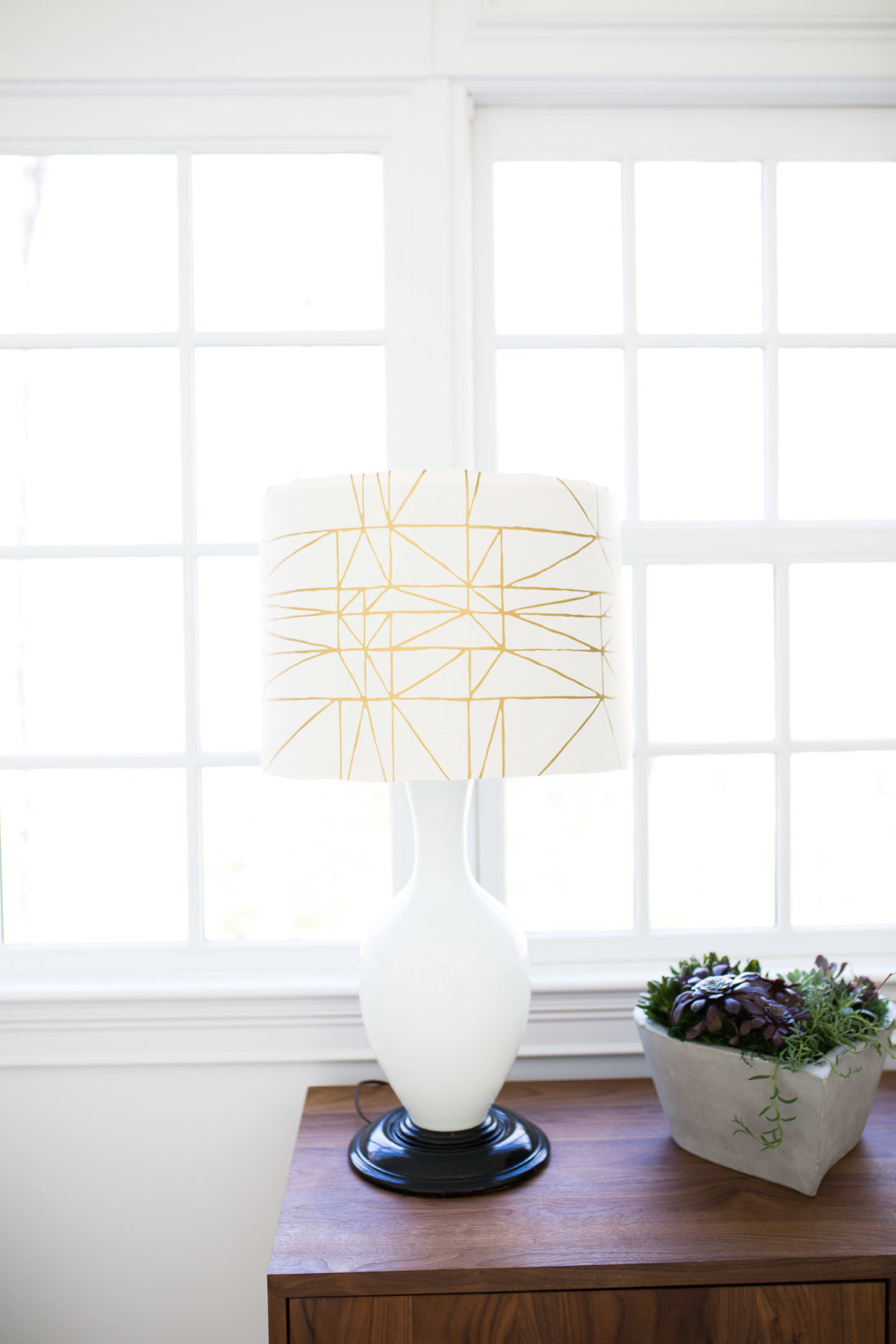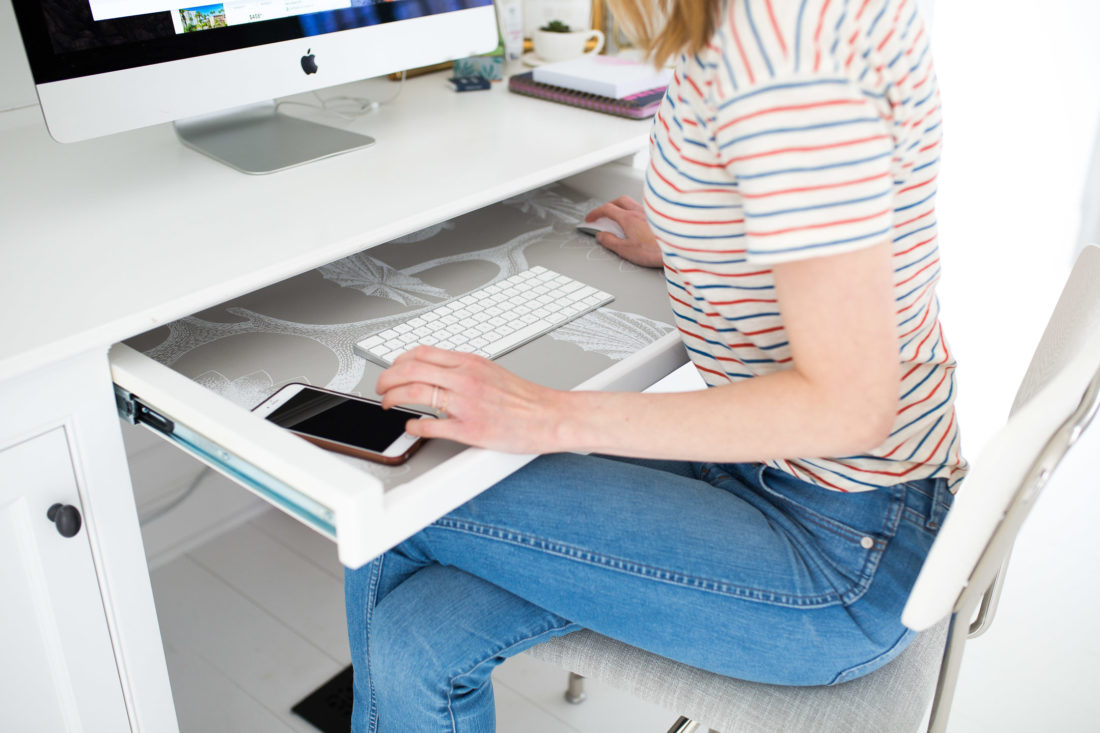 2.  Line Your Work Space
I love this little trick for giving your work space a bit more personality.  If you want to revamp your home office, you can use the same spray adhesive to stick down the wallpaper, or you can use sticky putty in the corners if you are revamping your desk at your workplace.  I think this would be especially cute to do with leftover office wallpaper in the same room.  Patterns on patterns!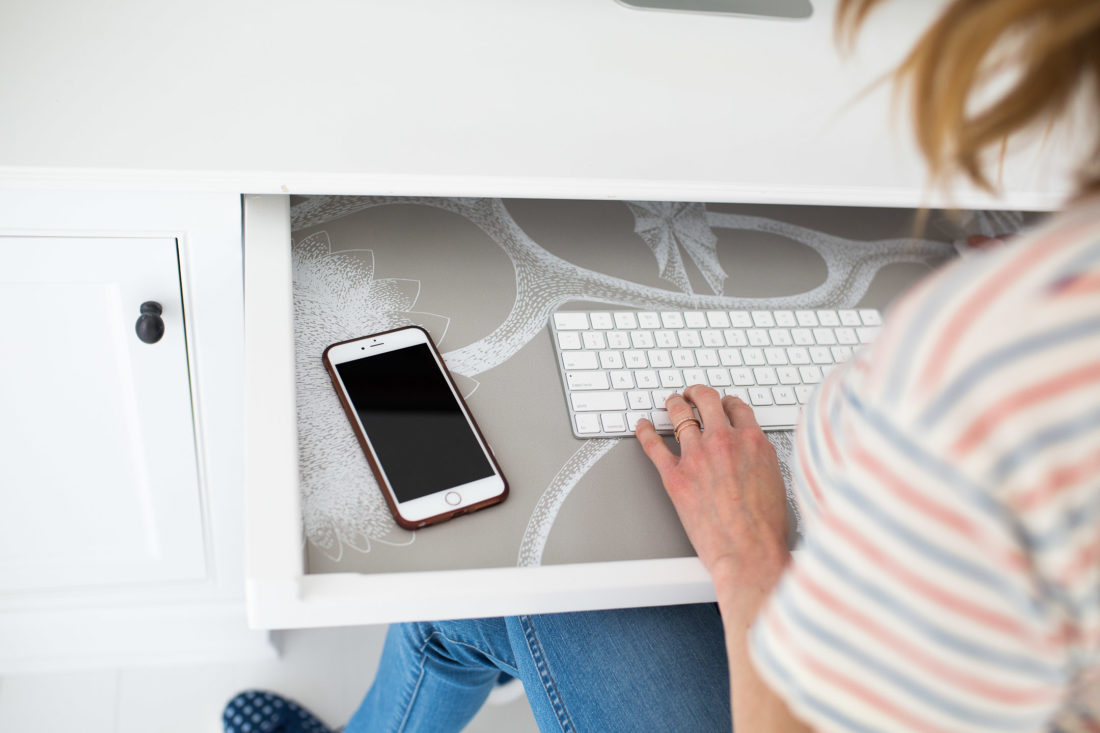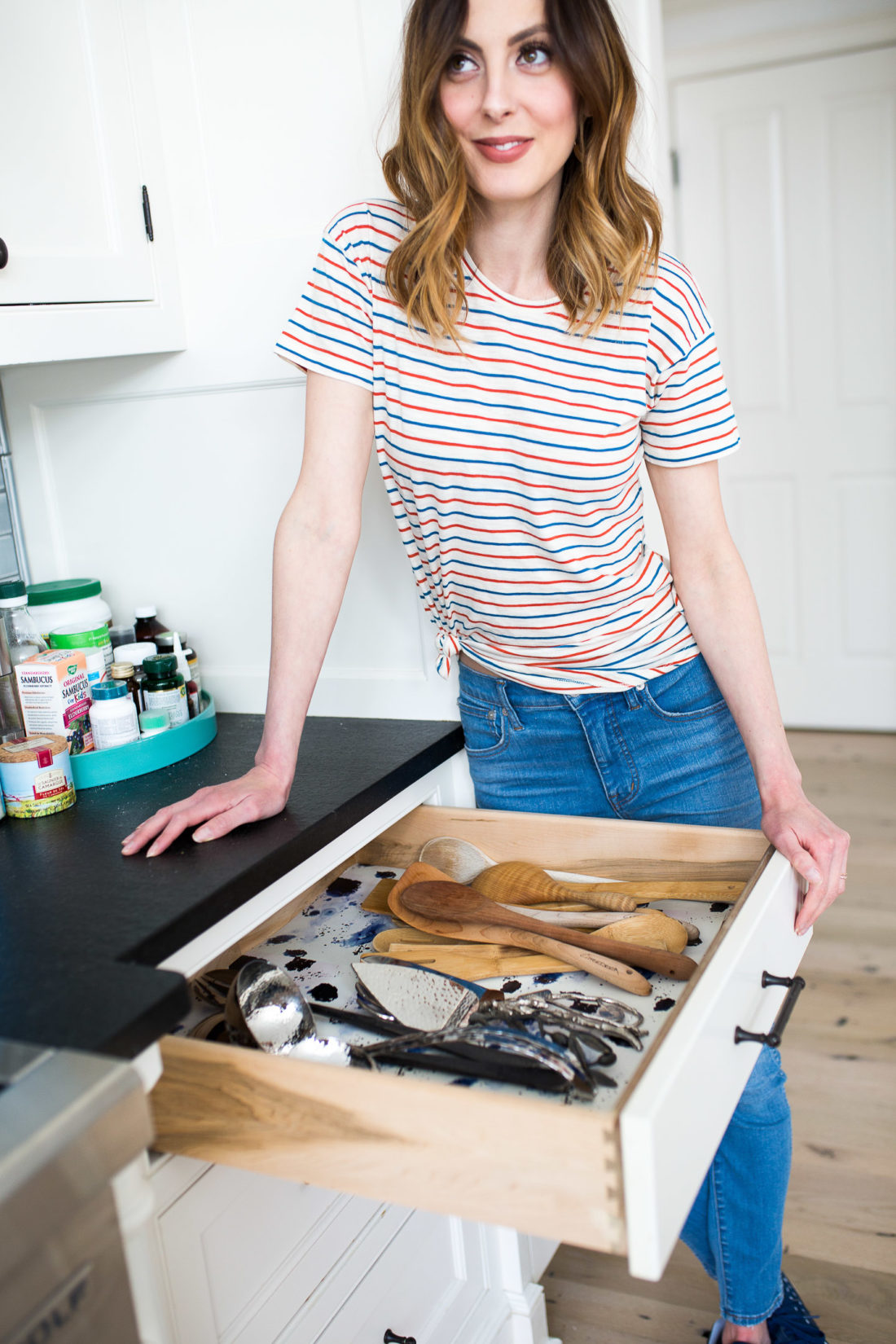 3.  Bring Kitchen Drawers To Life
This is a great trick for a quick little kitchen update!  Chances are you picked a wallpaper because it makes you happy, and being greeted by some happy-making wallpaper while you're cooking or tidying up the kitchen is a nice little pick-me-up.  You can also line shelves! In my last home, I lined the bottoms of the shelves in my bar cabinet and it looked so fab (I wish I had a pic). Cut the paper to fit your drawers, and affix with spray adhesive.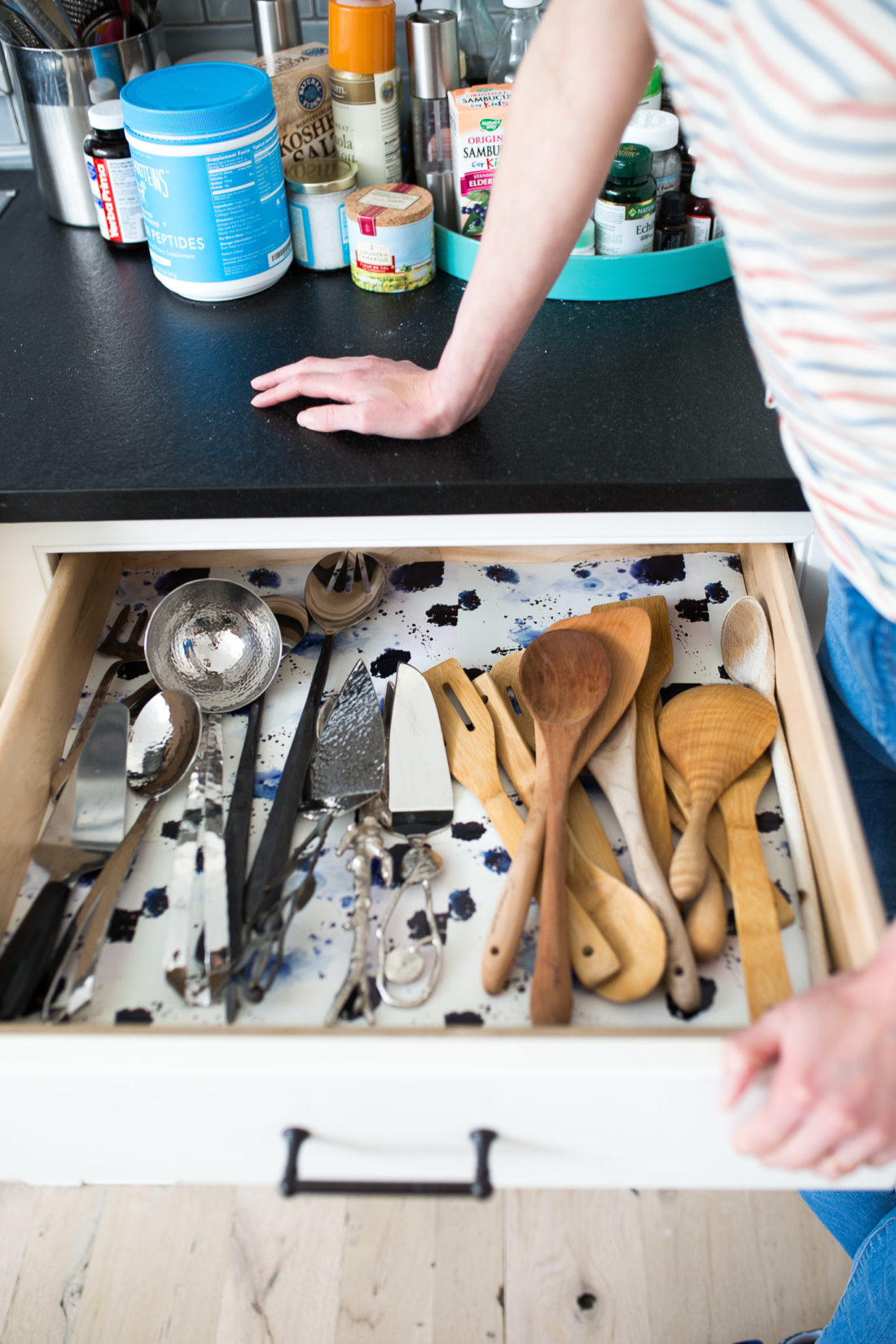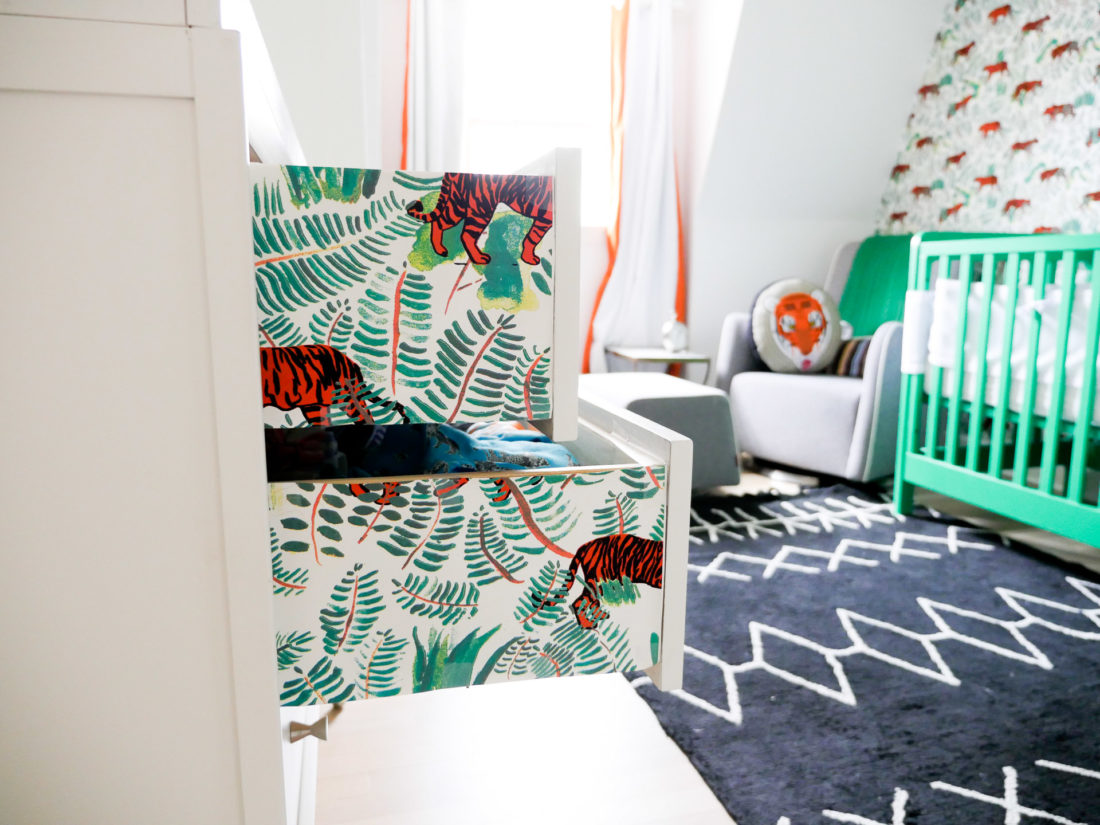 4.  Beautify A Dresser
This project is so cute I can barely handle it.  Use extra bedroom wallpaper to beautify the sides of your dresser! It's such an expected pop of character in the room, and you might not even mind when the dresser drawers are left open.  I said might.  I love how cute this turned out in Major's nursery!
Wallpaper I'm loving…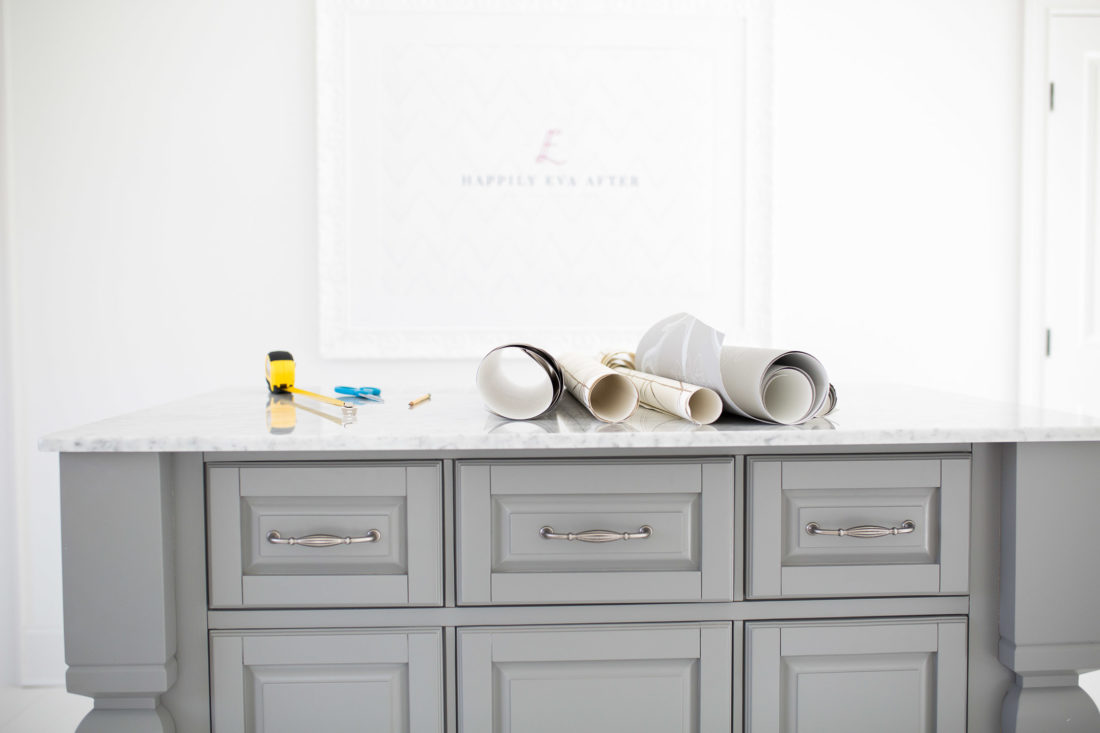 I hope these tips inspired you to utilize your own leftover wallpaper in stylish ways!  Do you have any other tips for leftover wallpaper? Please share in the comments below!
Photographs by Stephanie Elliott Photography
Save
Save