The following content may contain affiliate links. When you click and shop the links, we receive a commission.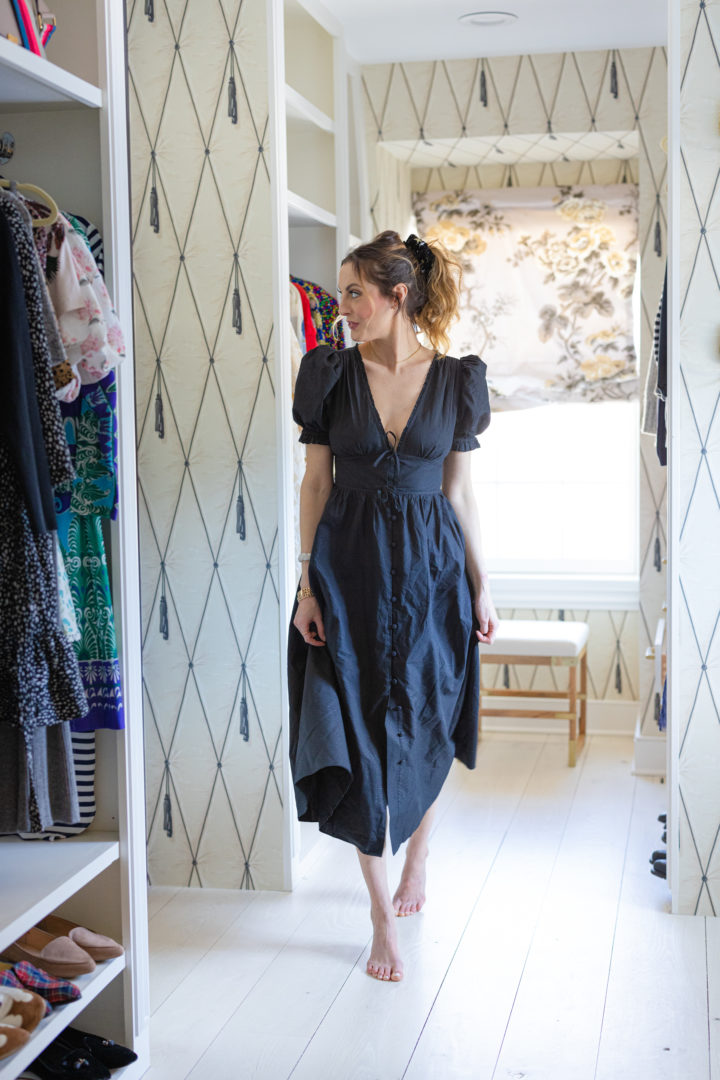 Let's talk about Postpartum boobs for just one hot second.
I've birthed and breastfed three kids in the last six years, and needless to say, my boobs have seen better days. It used to make me really insecure to even THINK about how different my boobs looked than before kids…let alone to talk about it publicly. But three kids in, and many Mom Friends later, and what I've realized is that almost nobody's body escapes the changes that having a baby will induce. For me, the boobs in particular have taken a beating.
I'll add that my breast size really fluctuates as I gain or lose weight, even aside from having kids. When I'm pregnant, I'm usually a size F or G cup—and post-breastfeeding my babies I usually shrink to a large C cup or a small DD at the largest. As a result, I've experienced a lot of sag. I feel ok about it (I accept it, rather) but sometimes I get really frustrated that it's harder to wear some of the more modern and flirty low cut or deep V styles in clothes. If the style doesn't allow for a bra, I always feel really self-conscious about how saggy my boobs will look in clothing. It's definitely prevented me from buying certain clothes in the past.
I recently bought this super cute Hill House Nap Dress, and just LOVE it for so many reasons. But when I put it on, my saggy boobs were so noticeable! It really bummed me out. I texted Eden being like "I guess I need to return this 🙁 " and she was like "Just do the nonsurgical boob lift tape trick!" I was like HUH? Turns out, Eden (who is also blessed with an ample chest) had a Deep-V wedding dress that wouldn't allow her to wear a bra. She ended up having to find a solution, and turned to the tape trick that has been used by so many people including the Kardashians! I had heard of it, but hadn't really thought about ever trying it. Eden insisted that it would totally work and that I'd feel great in the dress.
The tape is actually Kinesiology Tape that is normally used for injuries. It's stretchy but holds well to your skin, and doesn't damage it. I recommend putting a thin cotton pad over your nipples if you're going to be using the tape for extended periods of time, however! It makes removal much more comfortable. I honestly didn't think that this tape trick would work for me, but the first time I did it, it put the dress back on and seriously felt like I had gotten a boob lift. I felt so much more confident! 
I purposely don't lift them too high, just a nice, natural amount that still looks "real". To apply, cut two strips for each breast (more if your breasts are larger!). Place the bottom of the strip a couple of inches below the bottom of your breast, slightly outside the nipple, on the side of your armpit. With your other hand, lift your breast tissue to where you'd like it to sit, and then secure the rest of the strip of tape across it and over your shoulder to the back of your shoulder blade. Place another strip of tape beside it, following the same guidelines. Repeat on the other side. 
Et Voilà! A nonsurgical boob lift any Mom can appreciate. Have you ever tried this trick? I'm obsessed!!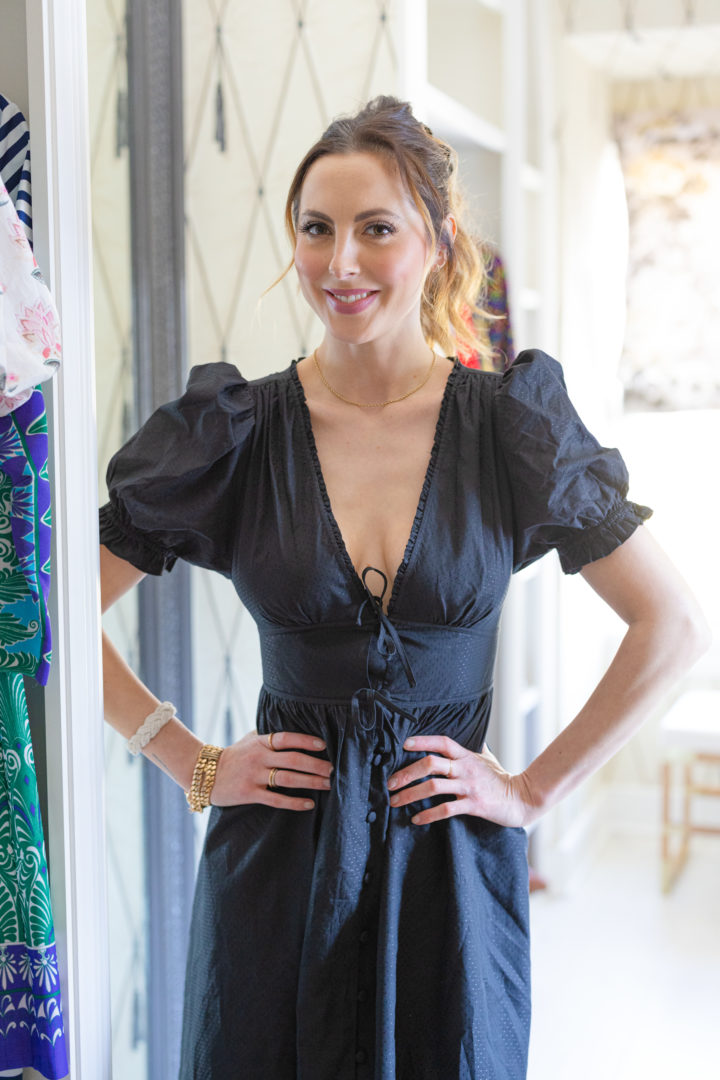 Photographs by Julia Dags | Happily Eva After, Inc. © 2021 All Rights Reserved