The following content may contain affiliate links. When you click and shop the links, we receive a commission.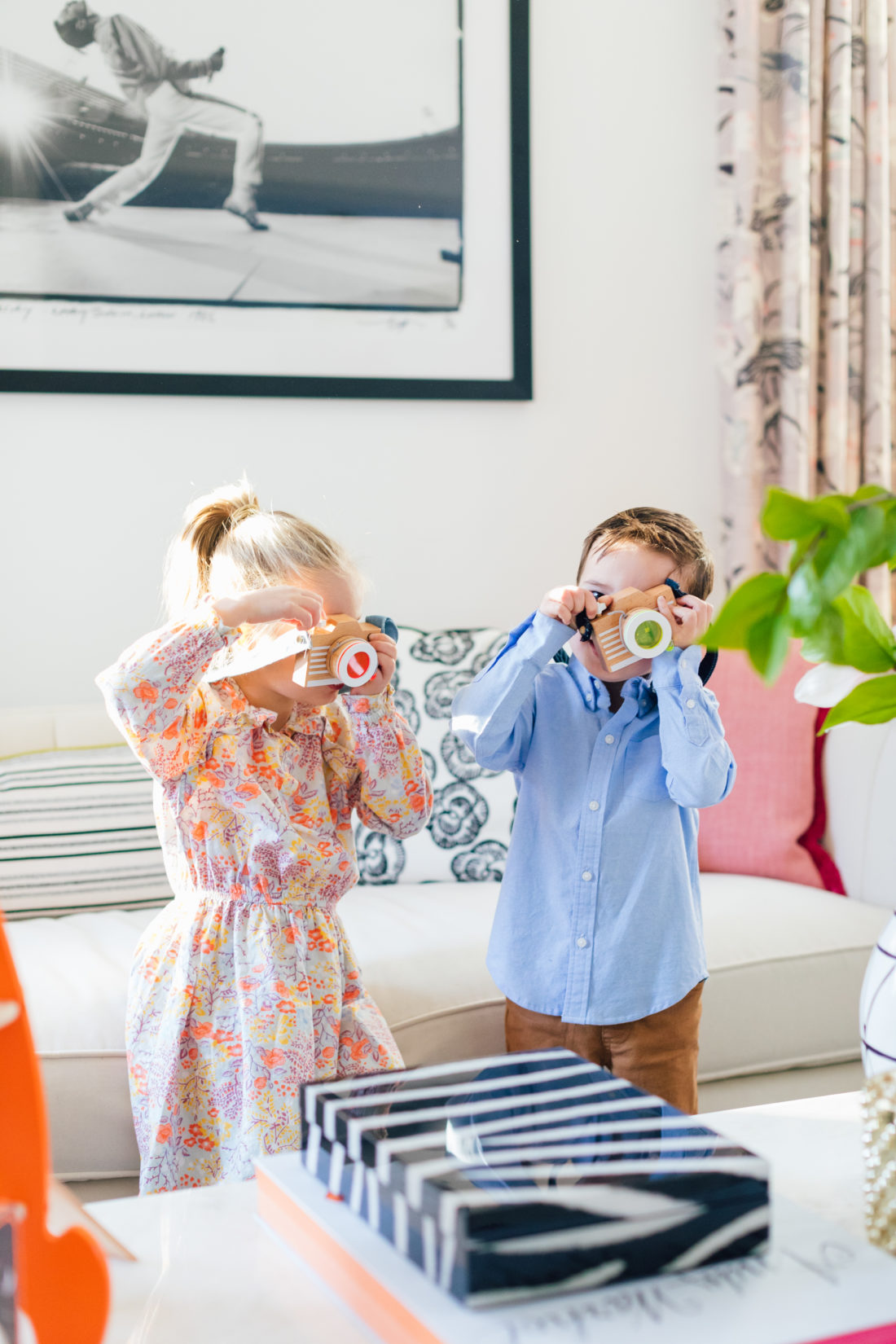 *Many thanks to Verishop for sponsoring this post! As always, the thoughts and opinions expressed below are entirely my own.
With holiday season in full swing, I have recently made a discovery that I'm so excited to share with you guys today: the new lifestyle site, Verishop! I recently ordered a ton of things for the season to check it out (including a dress for Thanksgiving) and I was blown away by the product selection, and by the user experience. Verishop is an everyday Luxury site that has the most incredible, chic products across a ton of categories– Everything from Fashion, to kitchen items, blankets, Clean Beauty, and even Toys. They also have a collection of socially conscious brands in their "Responsible Shop"! Verishop also offers one day FREE shipping, with no minimum or membership needed– and free returns and exchanges! As somebody who does a lot of online shopping, I really appreciate that facility to buy, get it the next day, try, and return if needed. I wanted to share some of the products I chose to take me through the holiday season in style. I can't wait to explore more, too, I'm so inspired by the aesthetic of the site and love clicking around!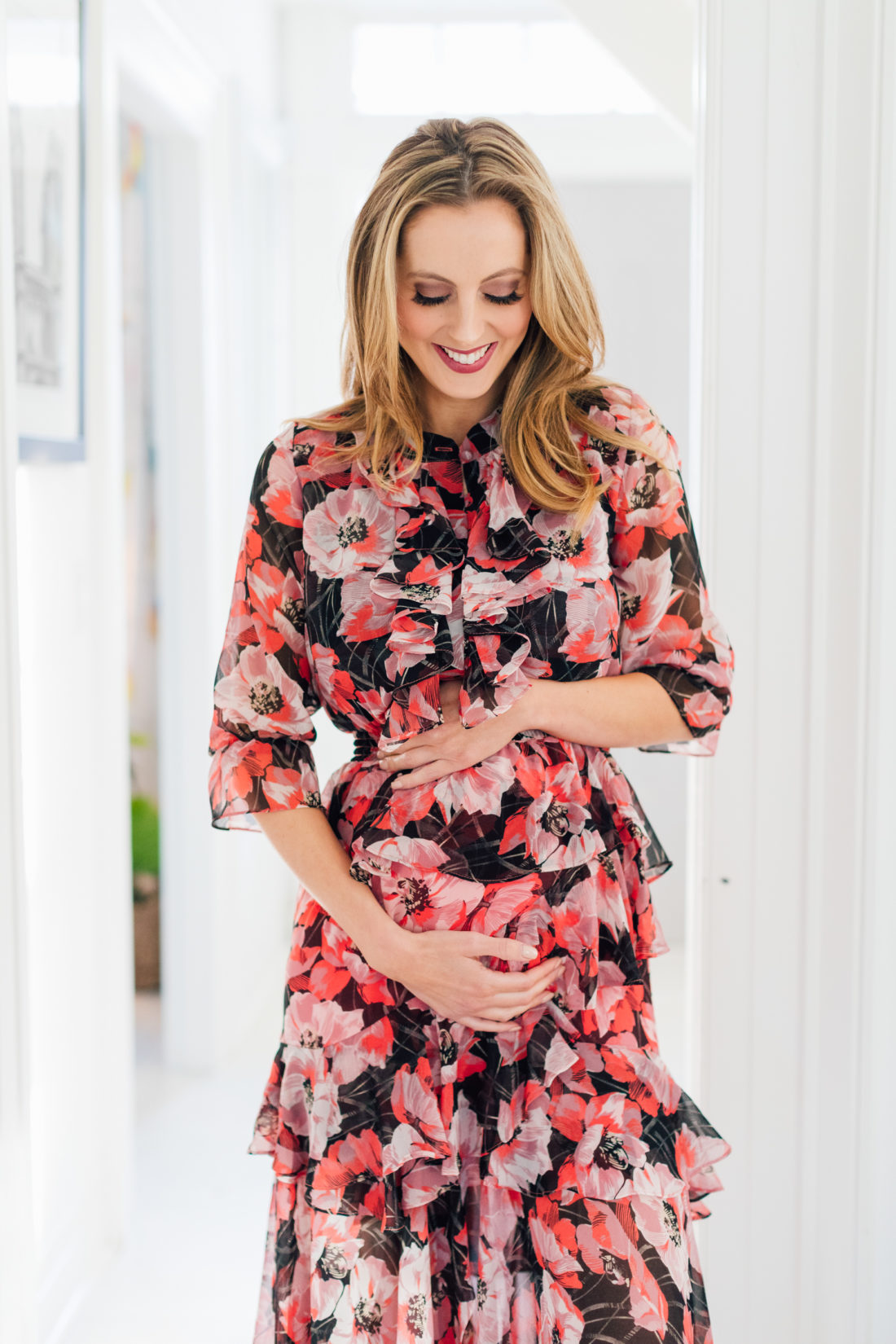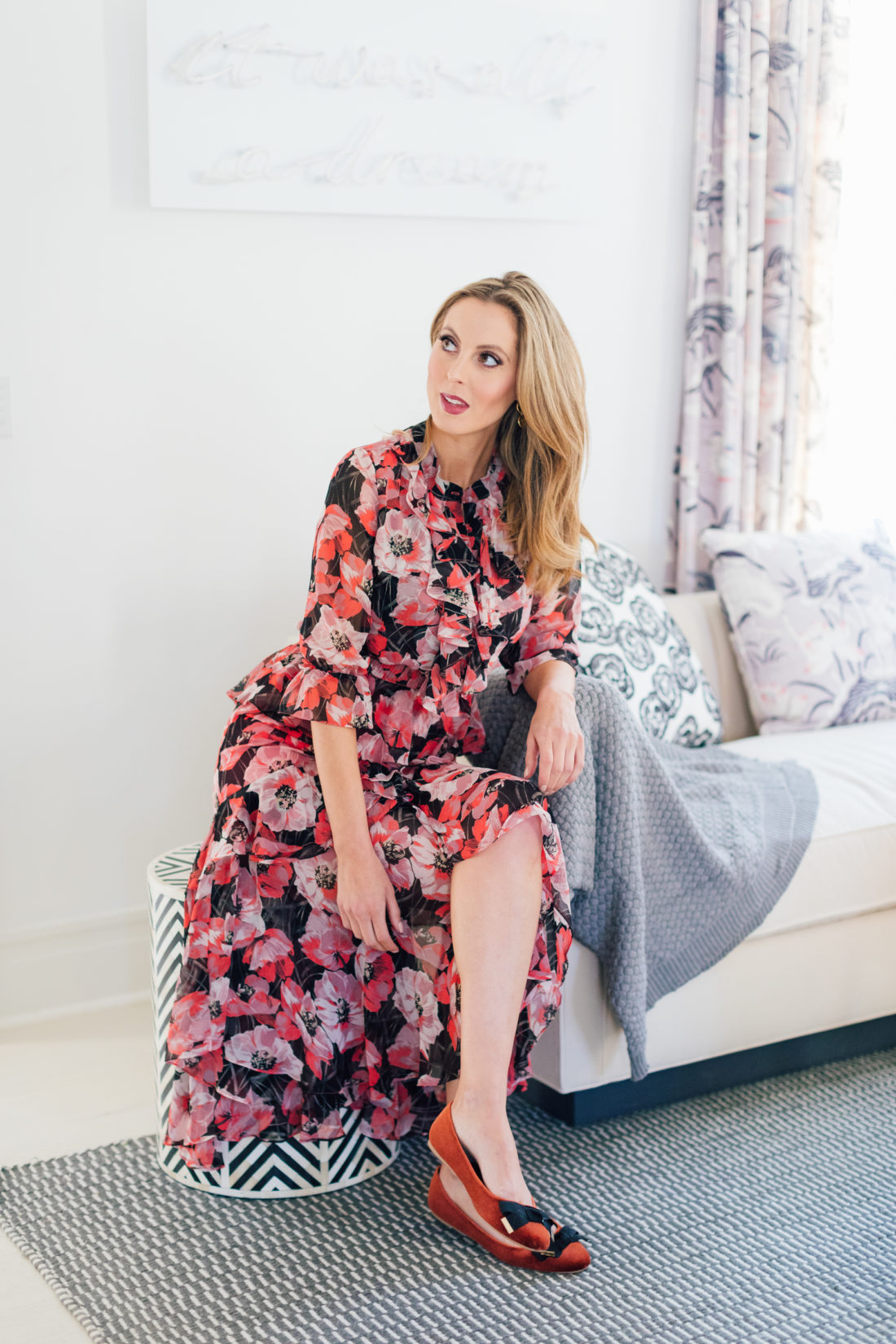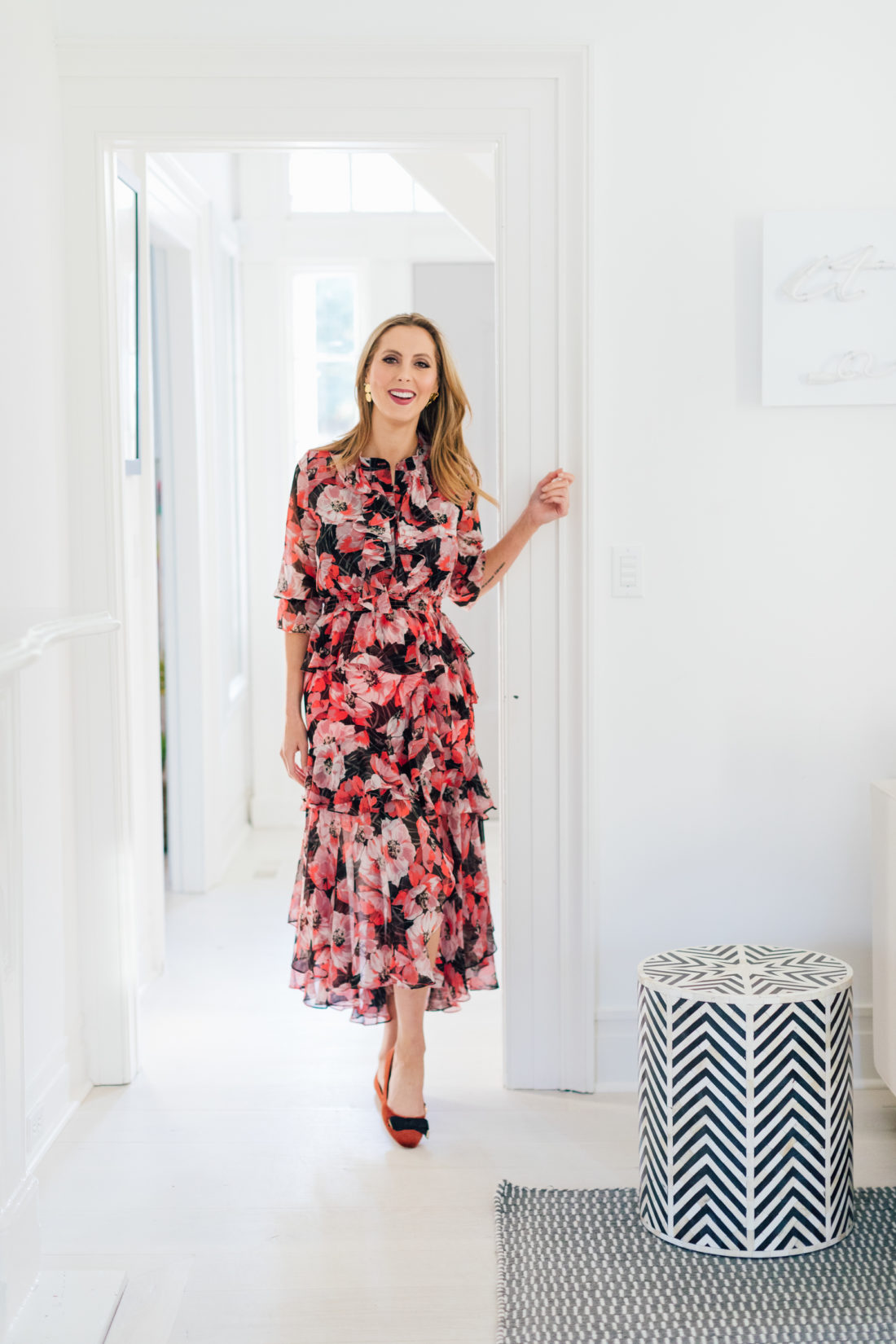 My first order of business was finding a dress for Thanksgiving. Kyle and I are spending the Thanksgiving holiday as a family with the kids, and going to a really nice resort in Rhode Island for a beautiful meal. (We had plans to travel Internationally, but unfortunately with our divorce underway we can't take that much time away right now.) I wanted something that would be dressy enough, without being uncomfortable– and NOT maternity so I could wear it after I give birth. I fell in love with the Misa Alanis dress! It is so glam and feminine at the same time, and I know I will find so many occasions to wear it. Plus, it accommodates the bump! I found some really cute, beautifully made toys to bring for the kids for the holiday weekend also. They are super in to taking photos right now (I wonder where they got that from? LOL) and I am so obsessed with the Kaleidoscope play cameras. The kids have been LOVING them. I got the cutest astronaut play set and cosmic rocket set also. I love that the toys are wooden and really inspire them to be creative during playtime.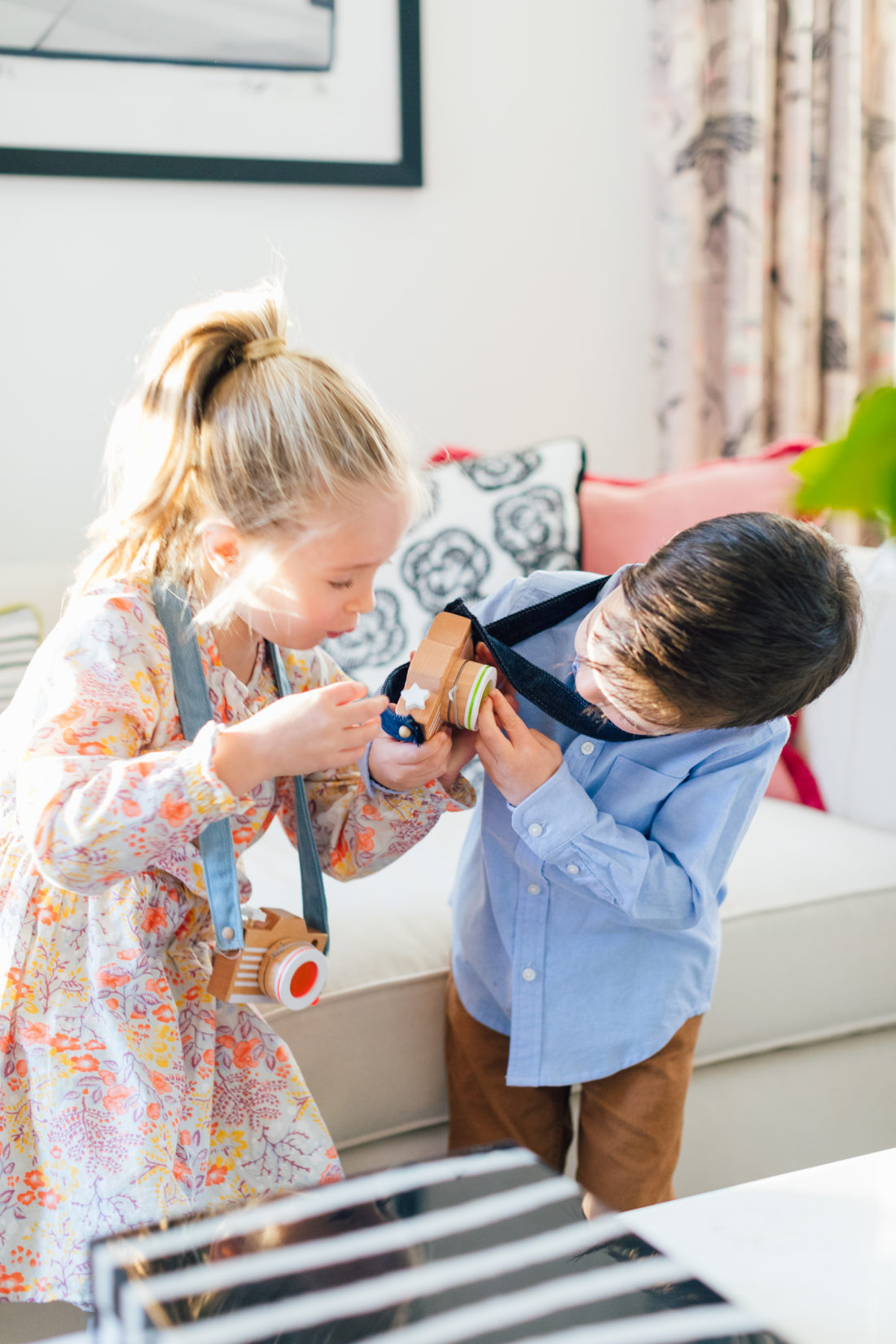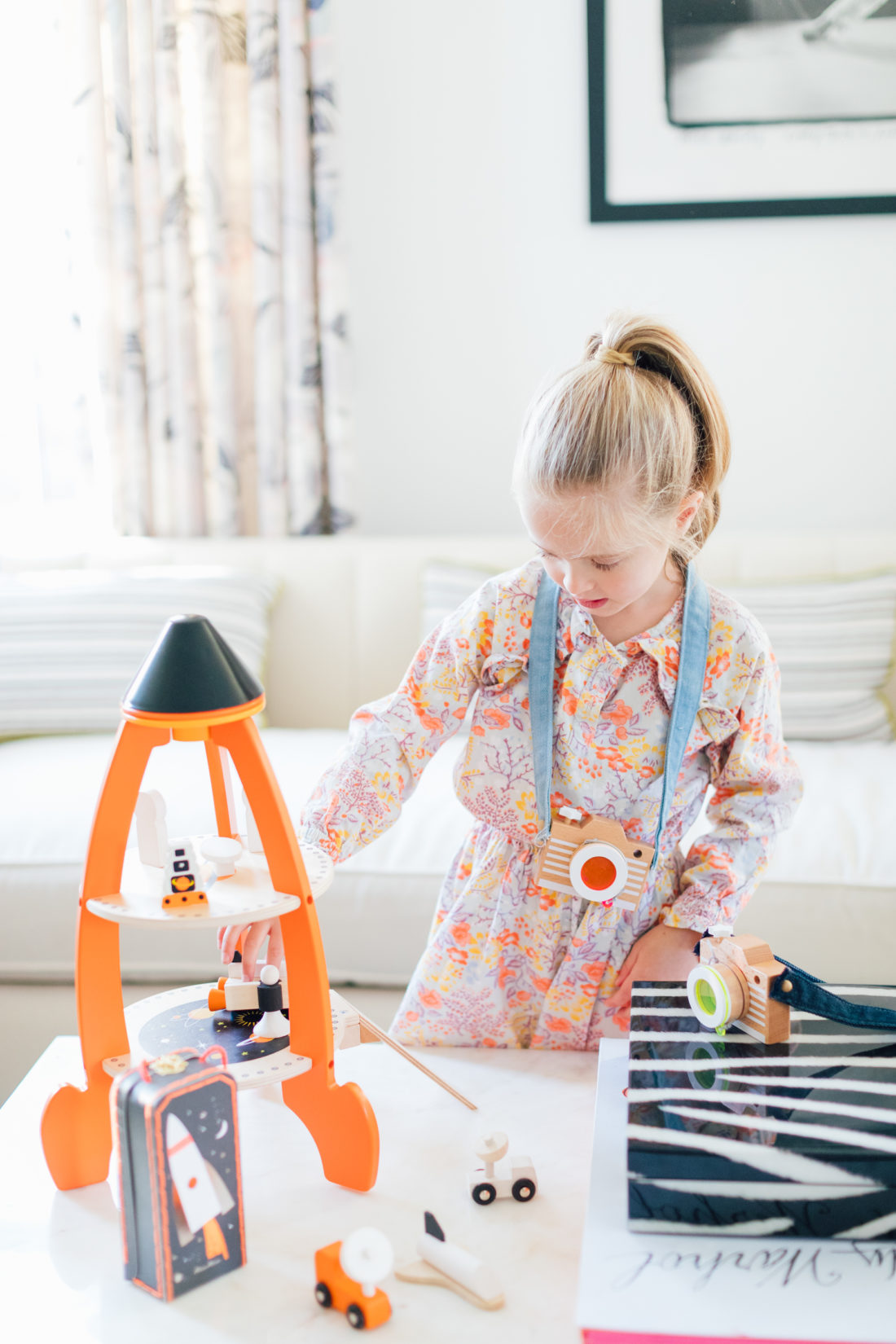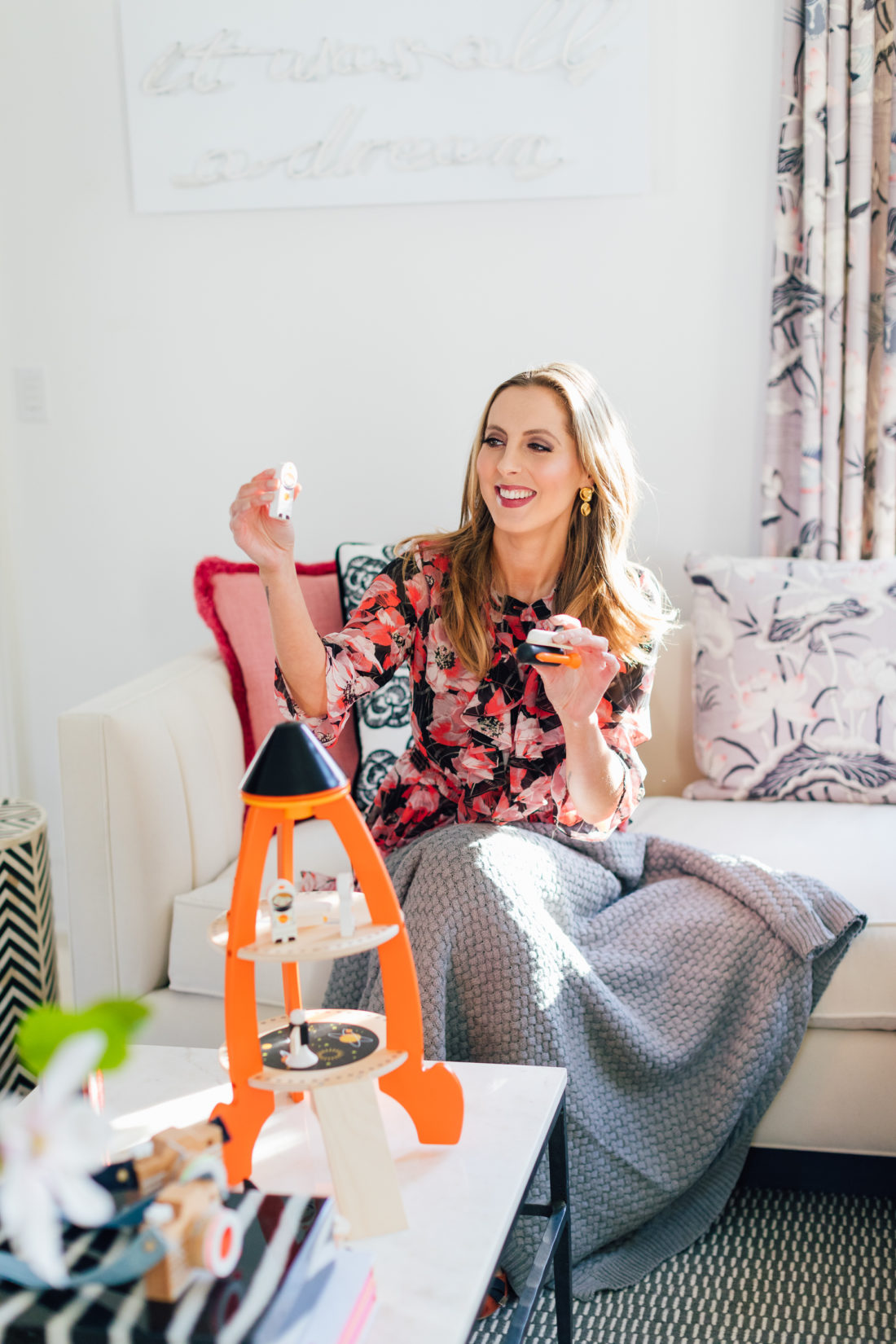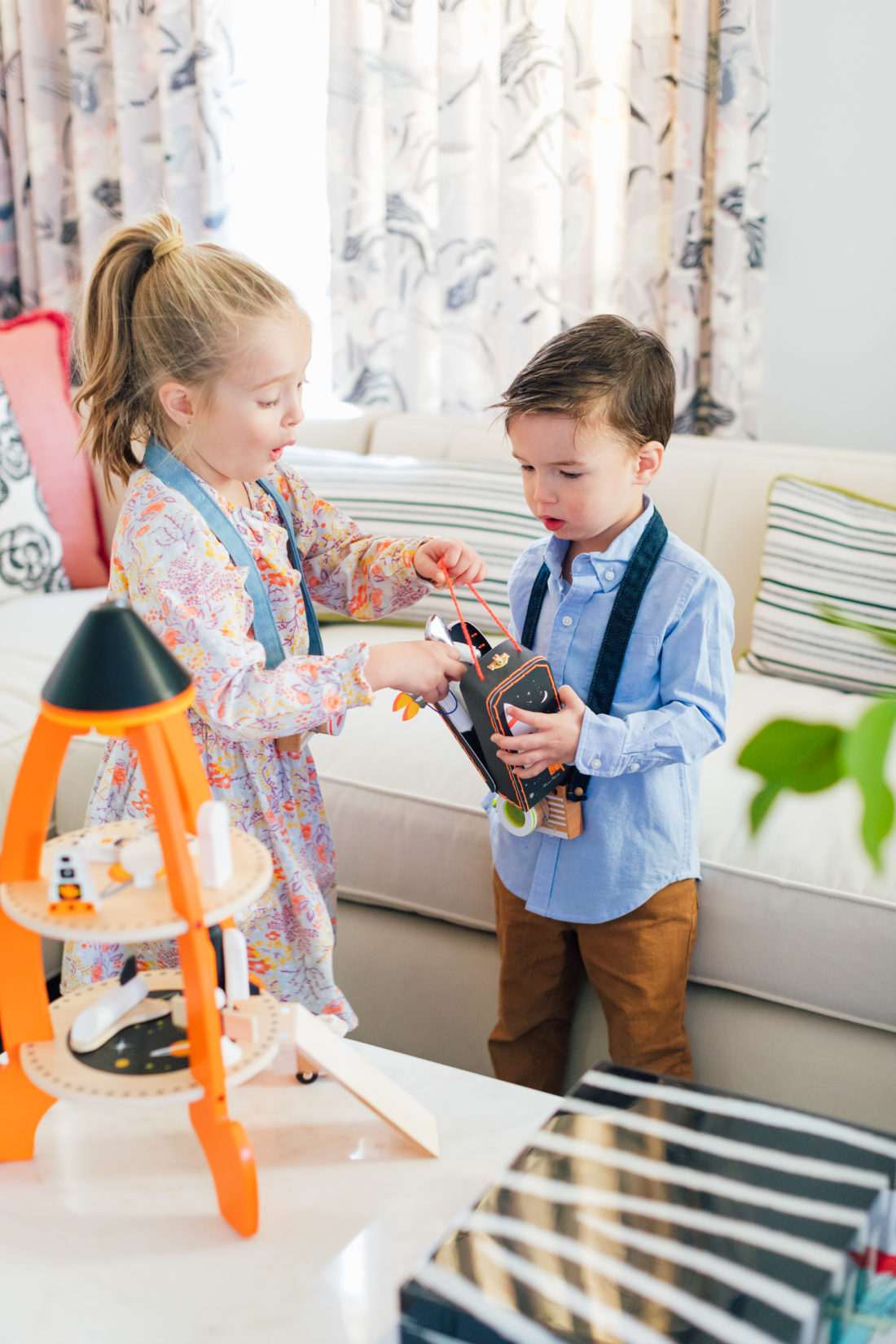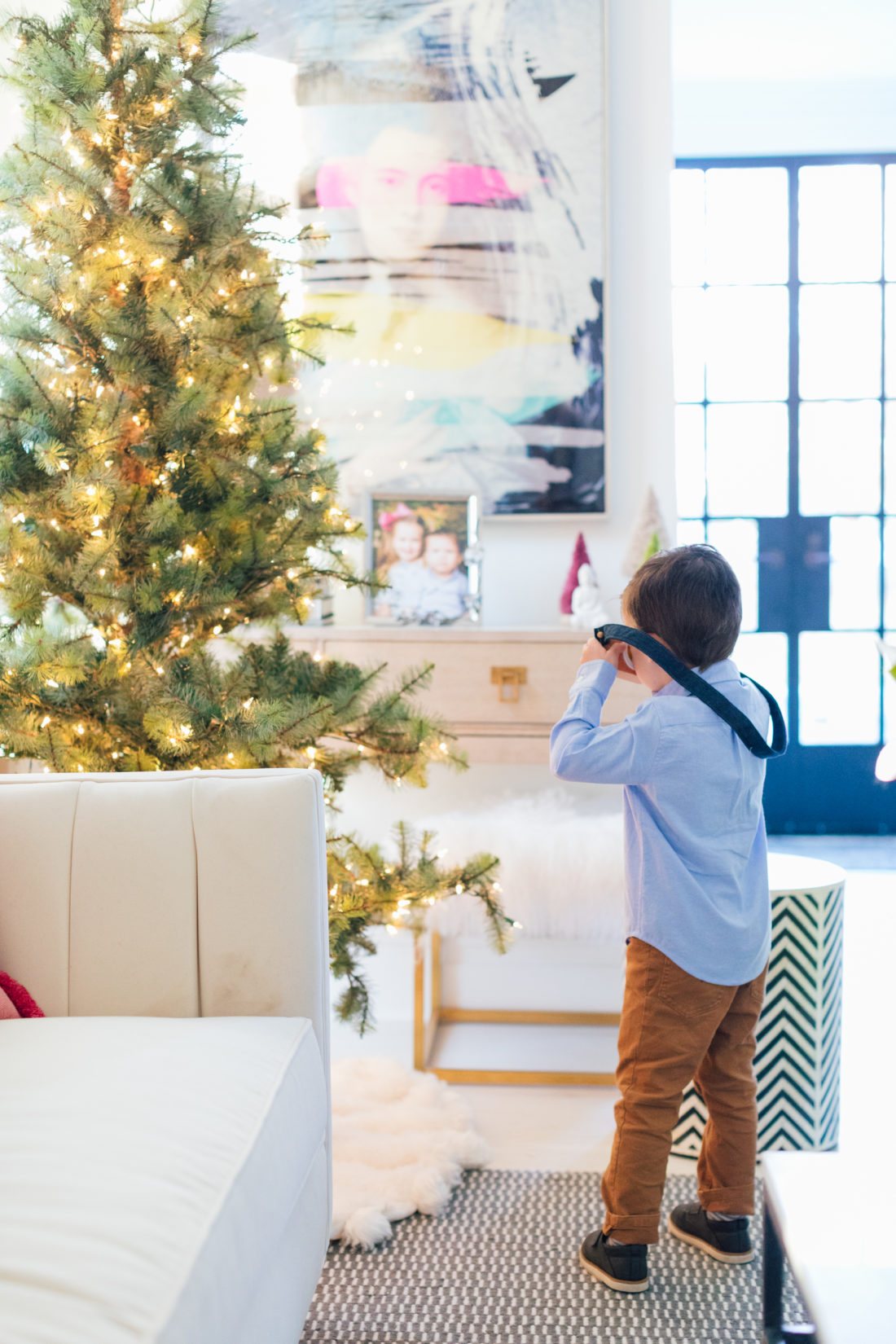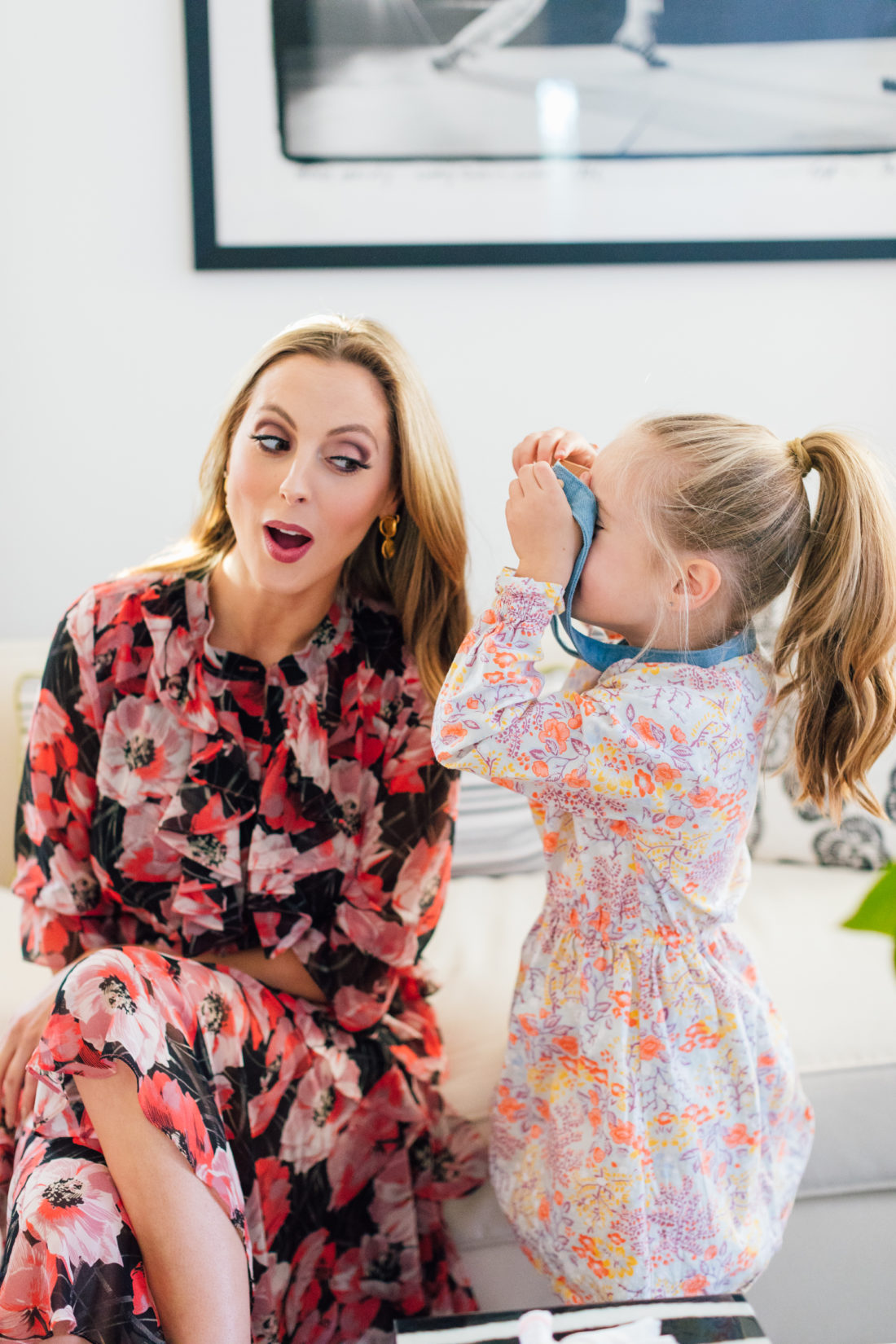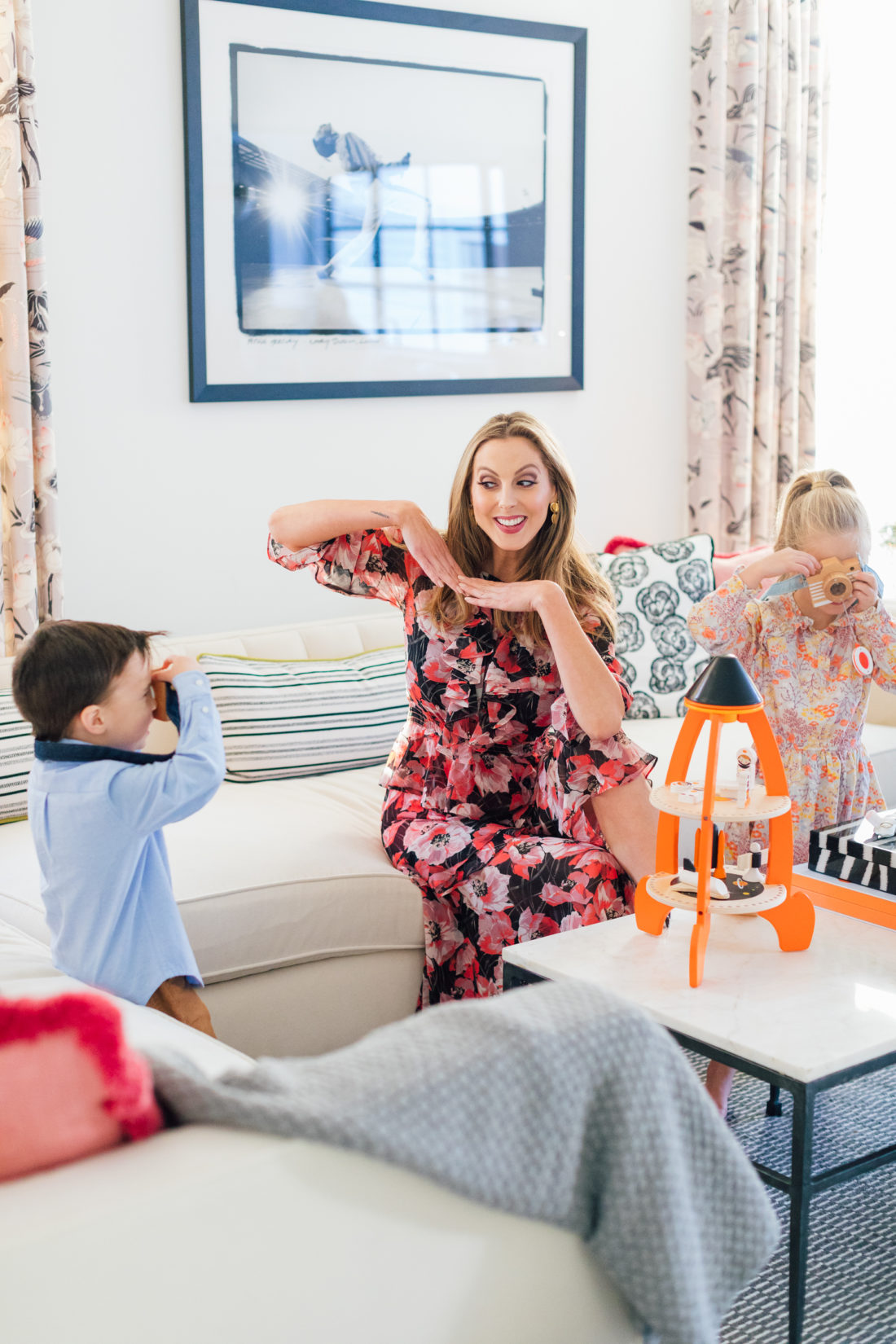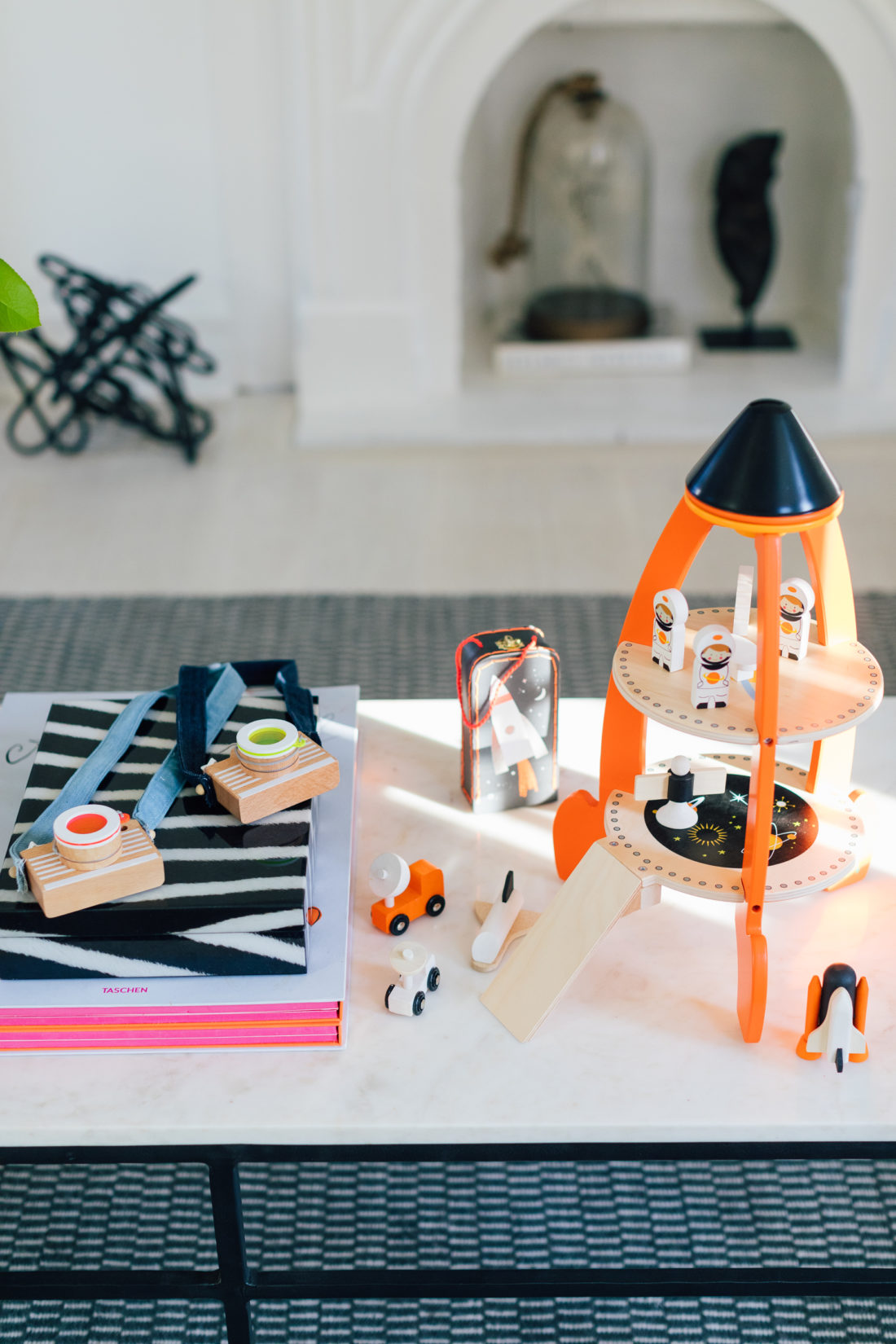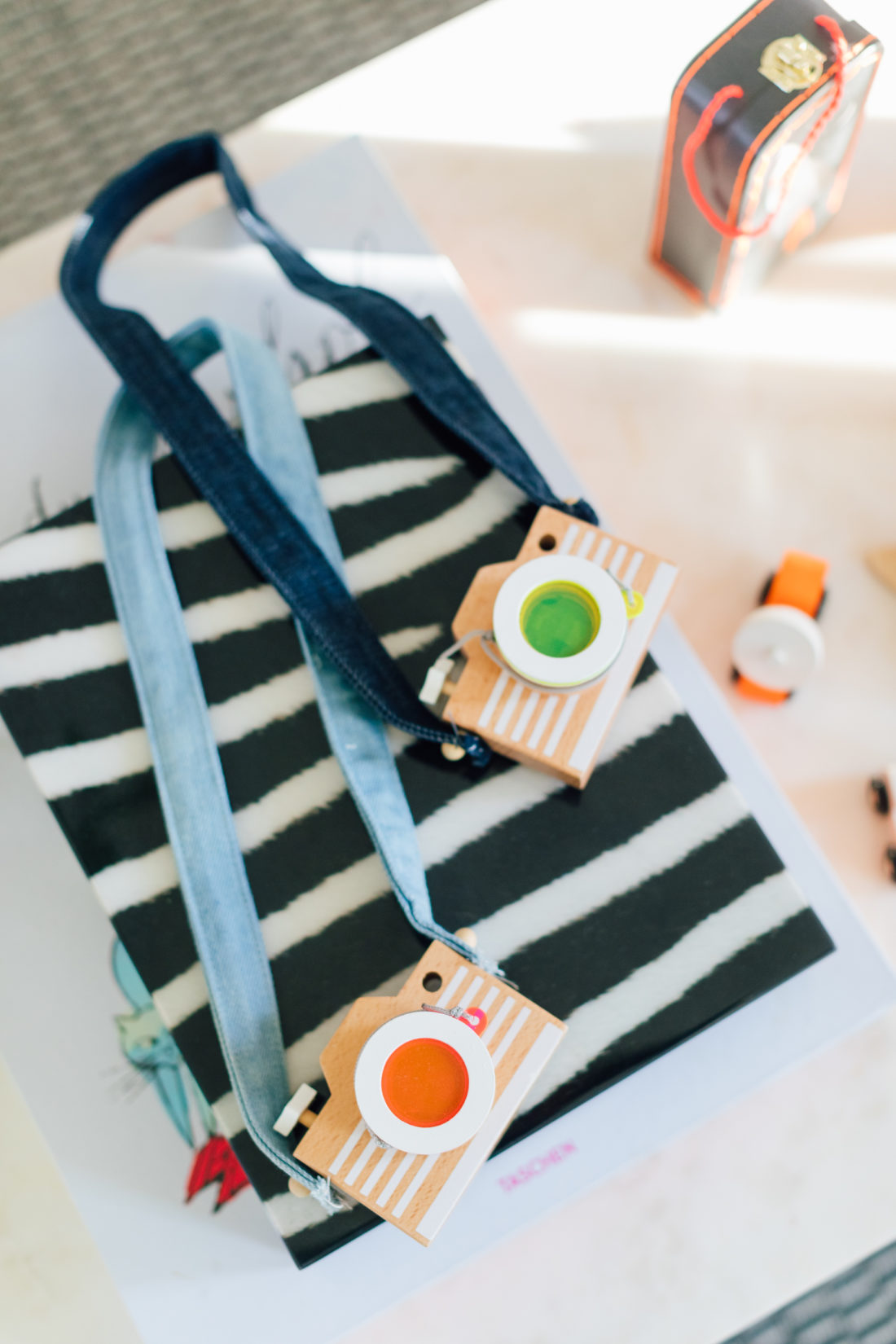 Switching gears a bit, I wanted to find some clean beauty products from Verishop to try out during this pregnancy, I chose a Tata Harper Hyaluronic Gel Moisturizer, a Korres Probiotic Face Mask, and a Kora Moisturizing Body Stick. I've been loving them all so far, and I feel so great using them. I thought the Verishop selection of beauty products is seriously impressive. A definite must to check out if you like clean beauty products! I also picked out the yummiest silk slip dress. I am obsessed with the sea green color. I like wearing it as is, but I will probably wear with with a T-shirt layered underneath post pregnancy also. Some simple room slippers and the most gorgeous "Mithras" earrings rounded out the look!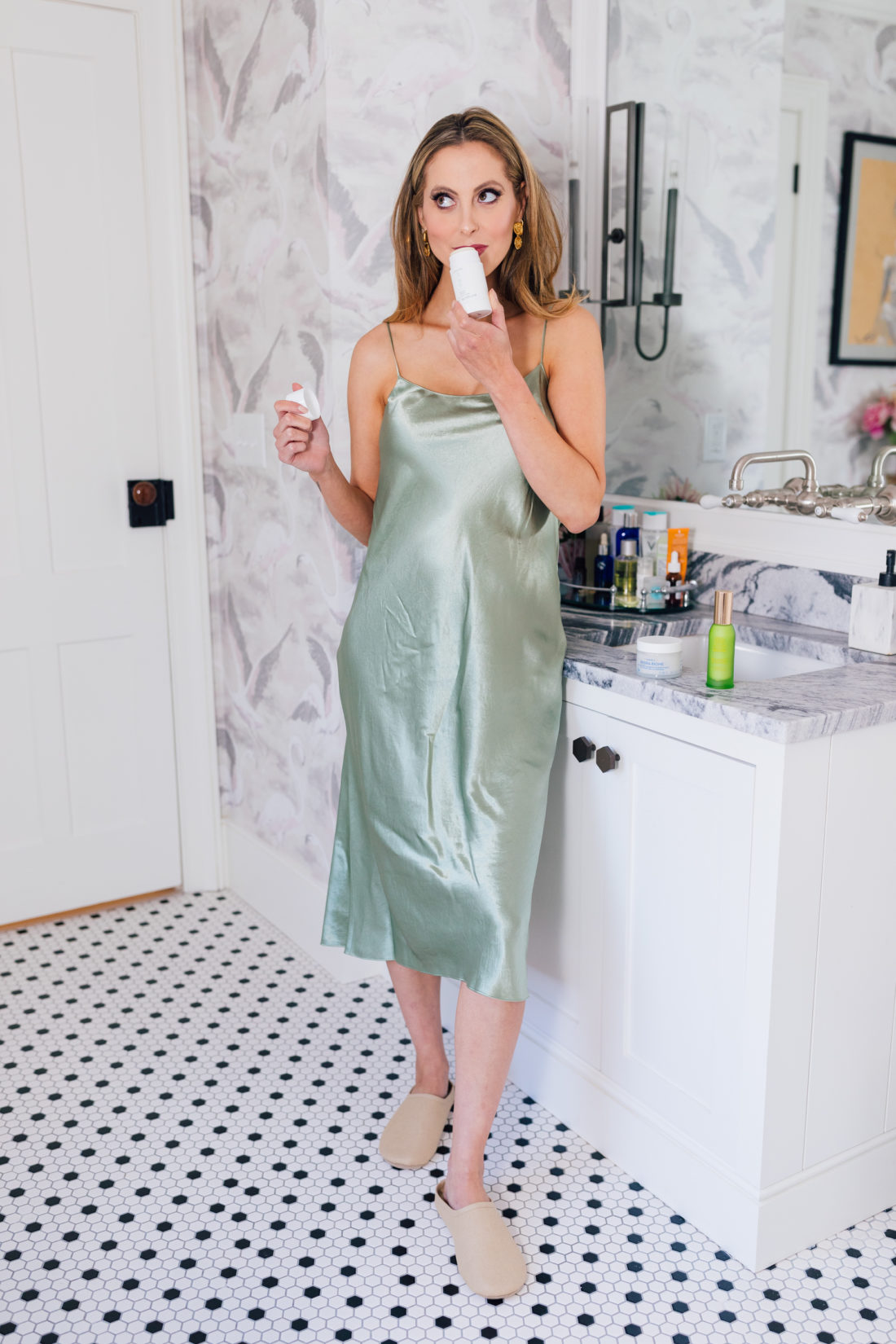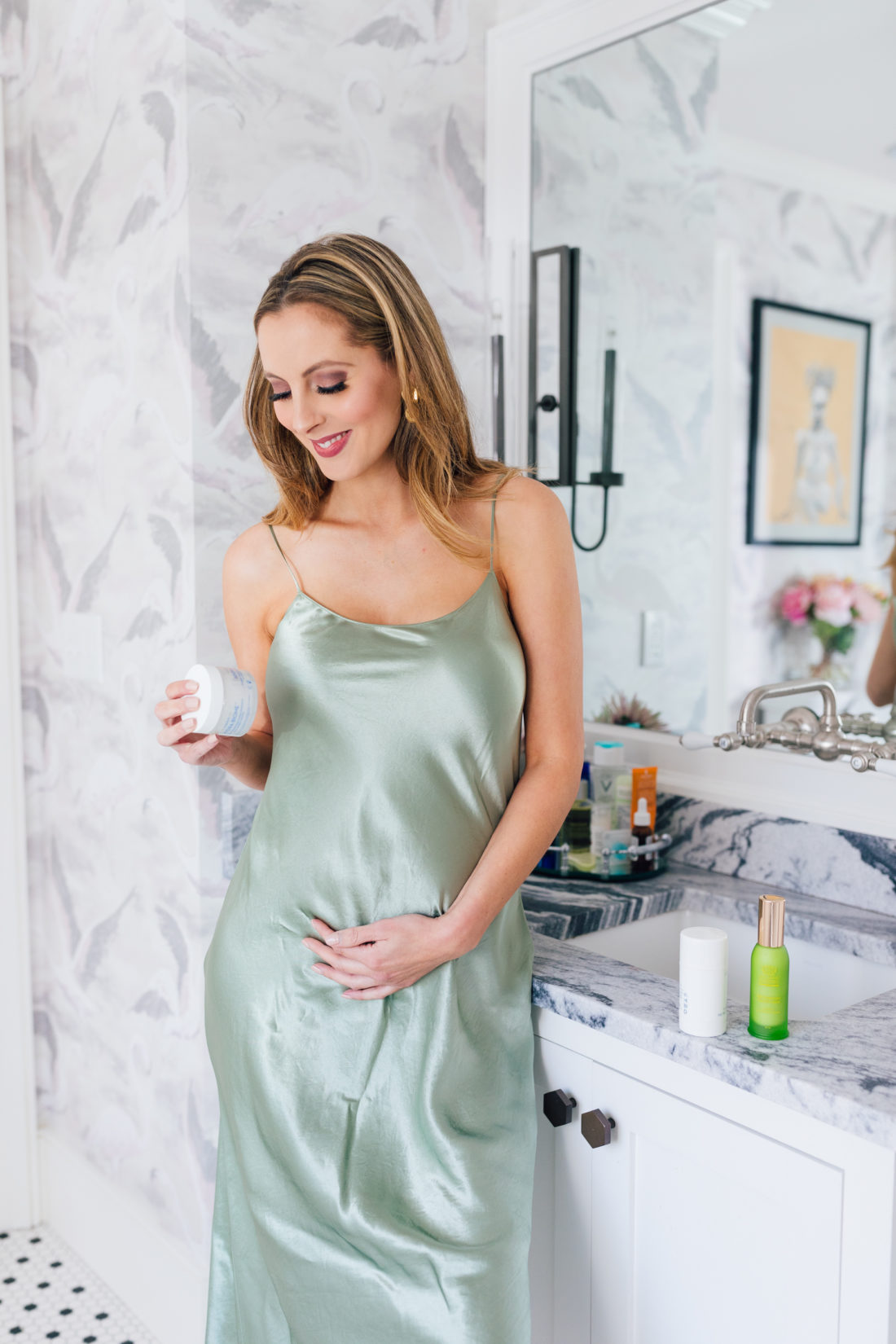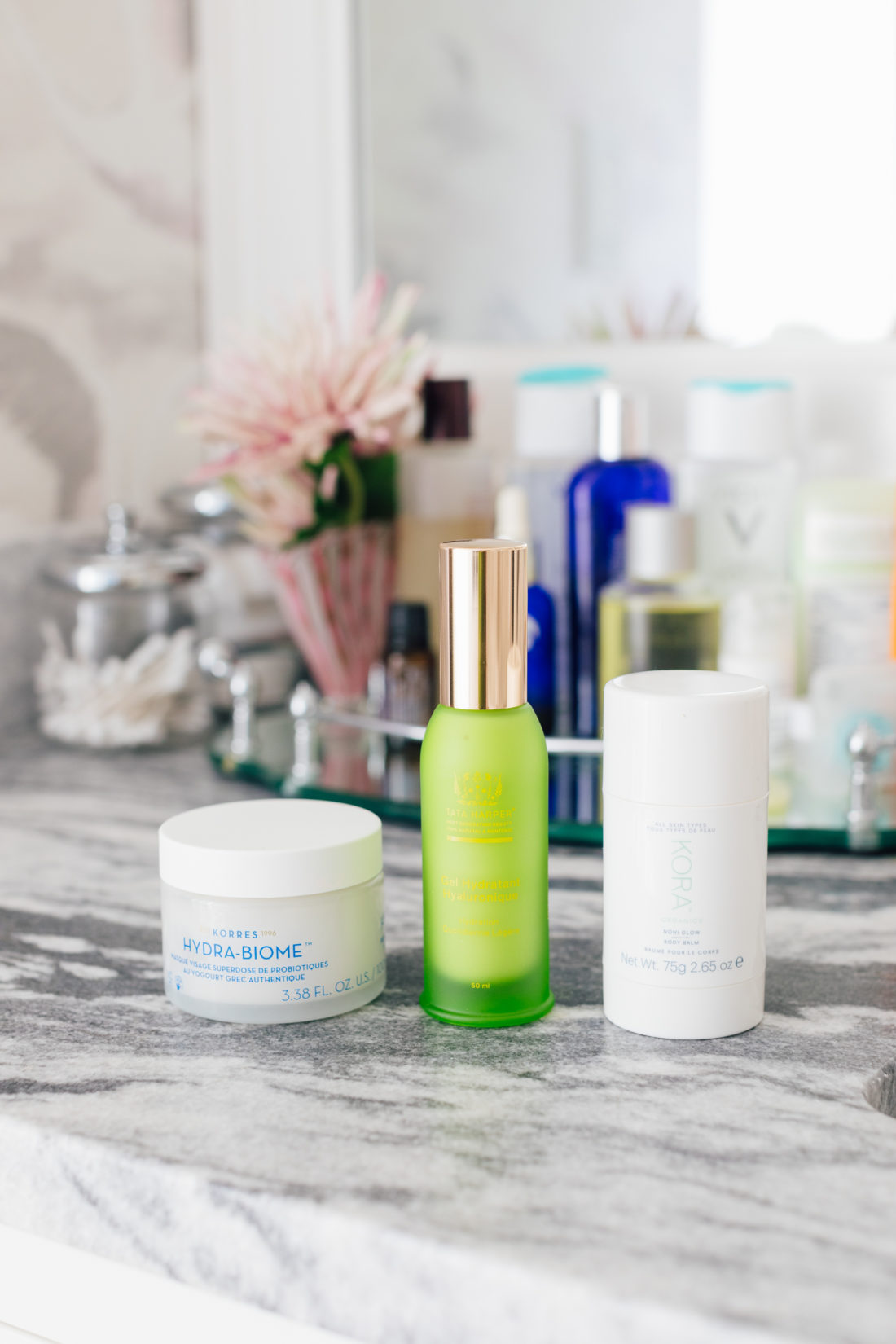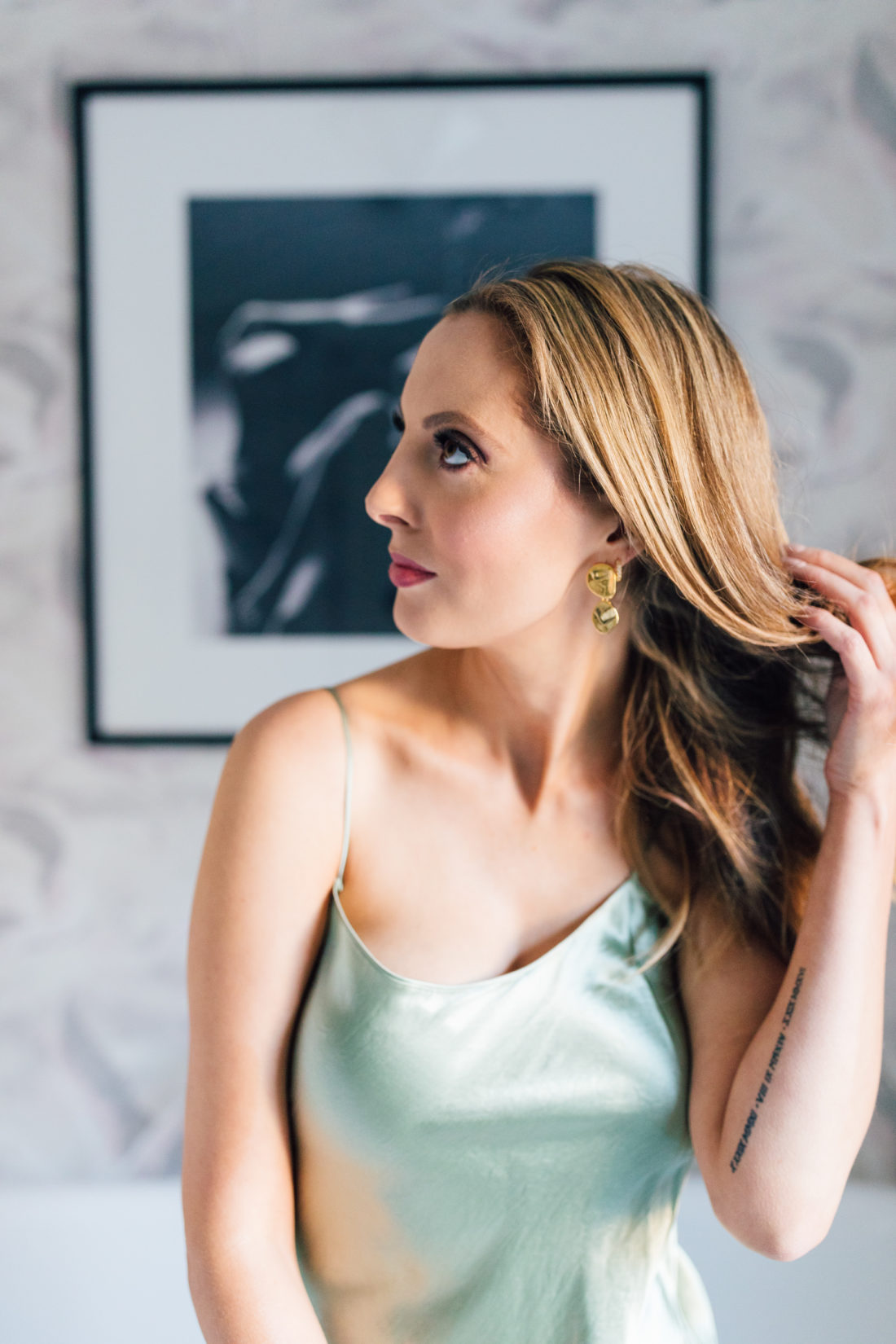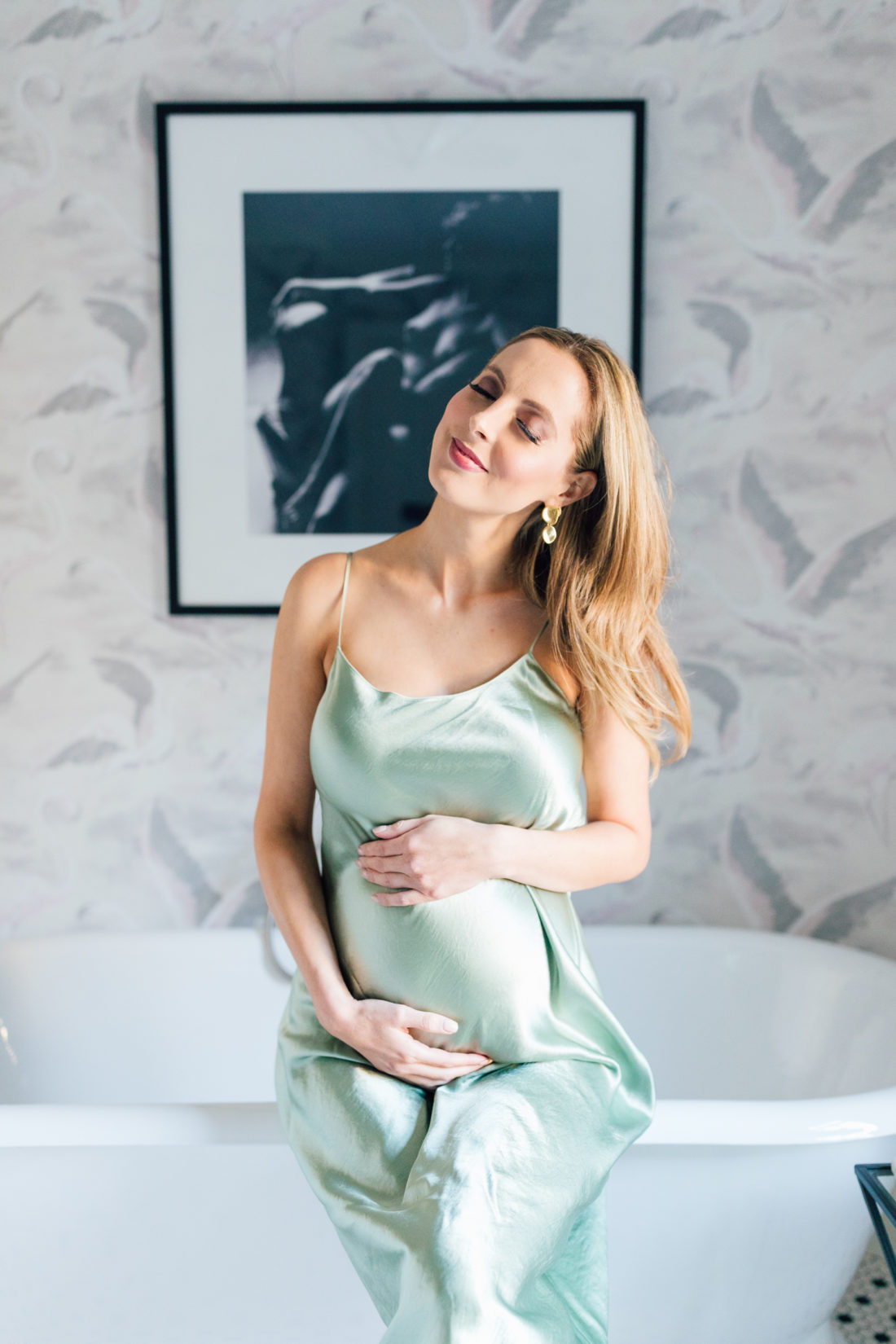 Last but not least, I am obsessed with a black and brass dutch oven I found on Verishop. My kitchen is all black and white, with marble– and this dutch over is the PERFECT kitchen item that I've been keeping out on the stove top. There were so many elegant pieces to comb through. Anyway, I highly recommend checking out the site yourself, it is really my new fave and I can't wait to stop there first for all of my shopping needs.
Let me know if you know Verishop, and what your fave products are!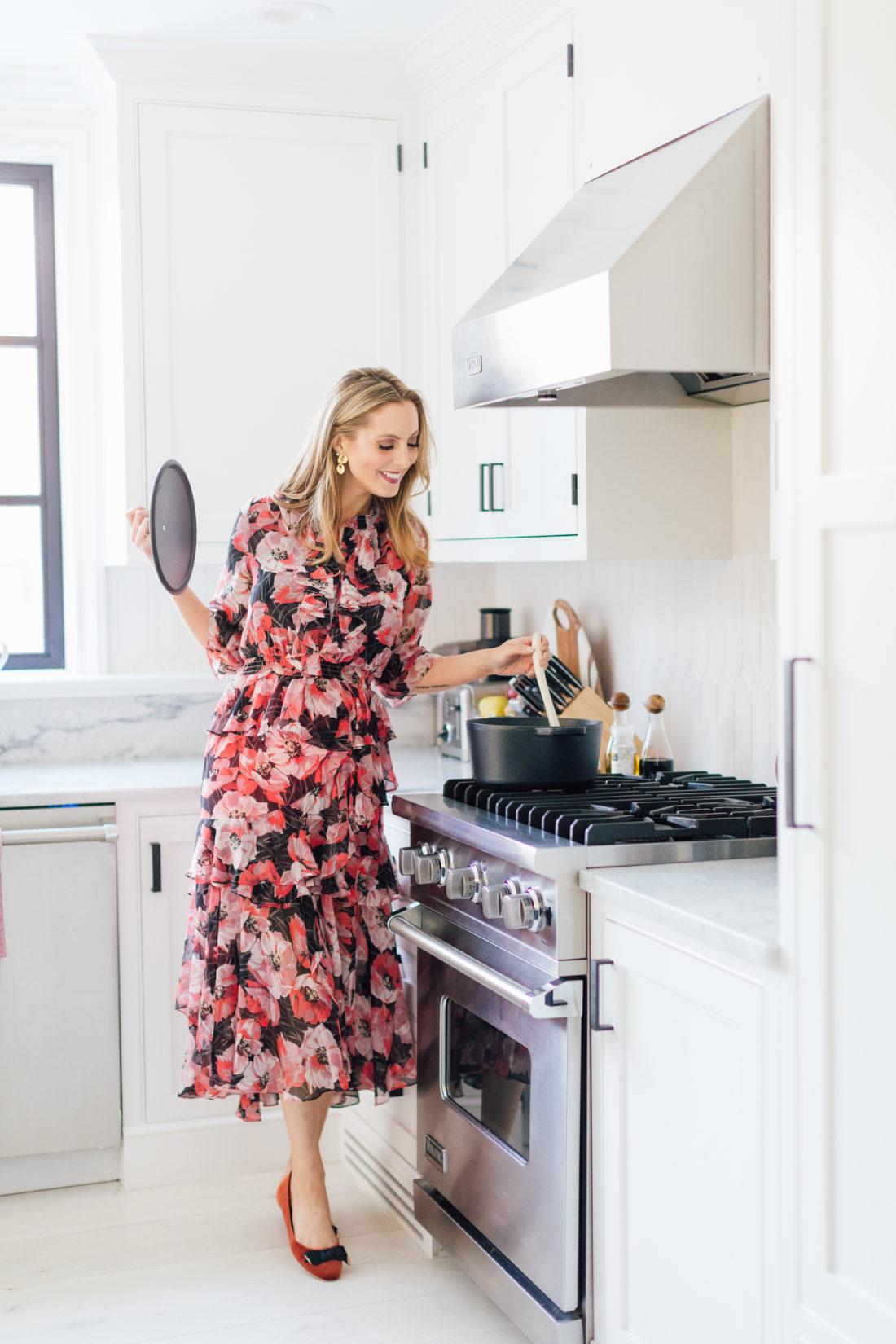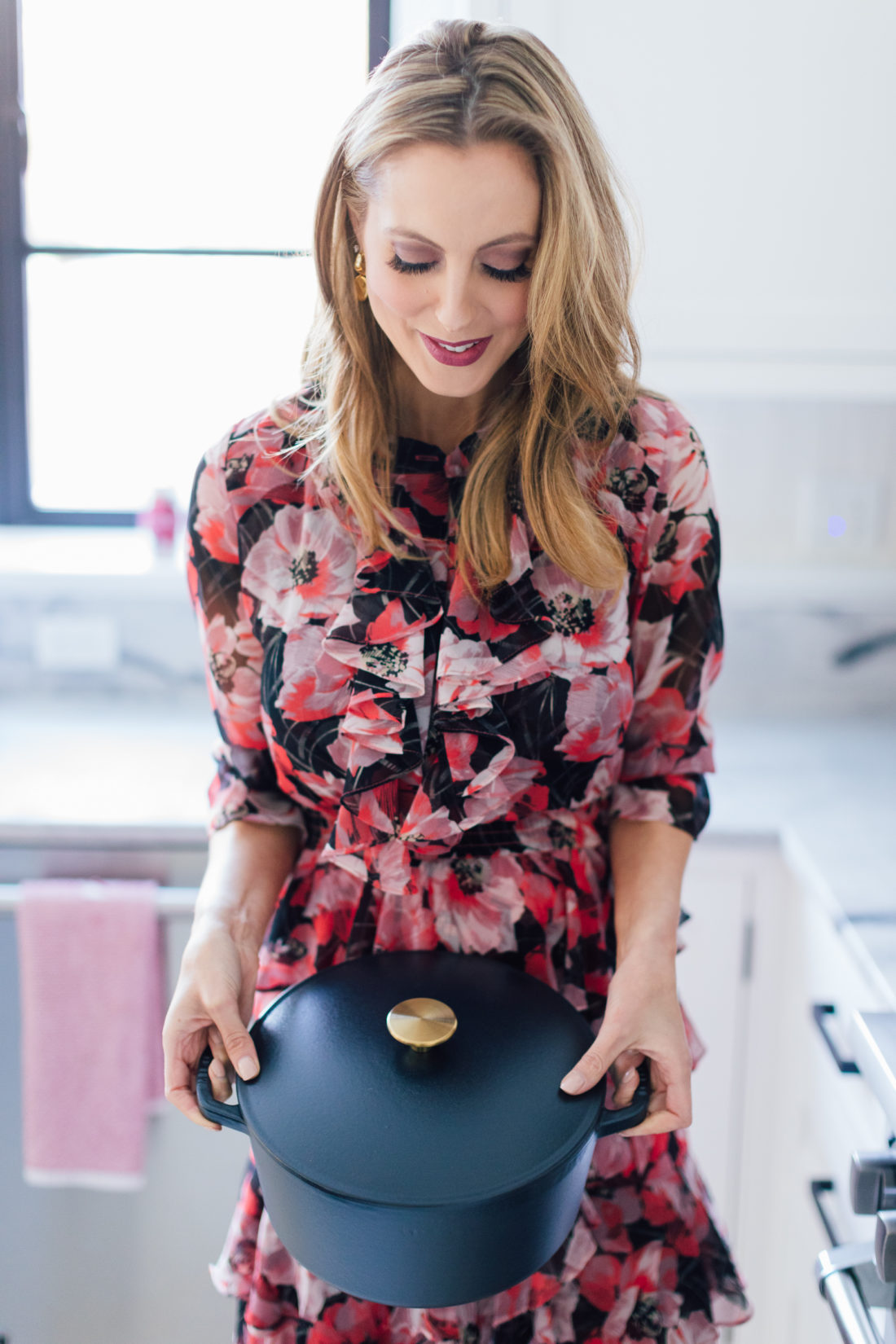 Shop The Look…

Photographs by Julia Dags