The following content may contain affiliate links. When you click and shop the links, we receive a commission.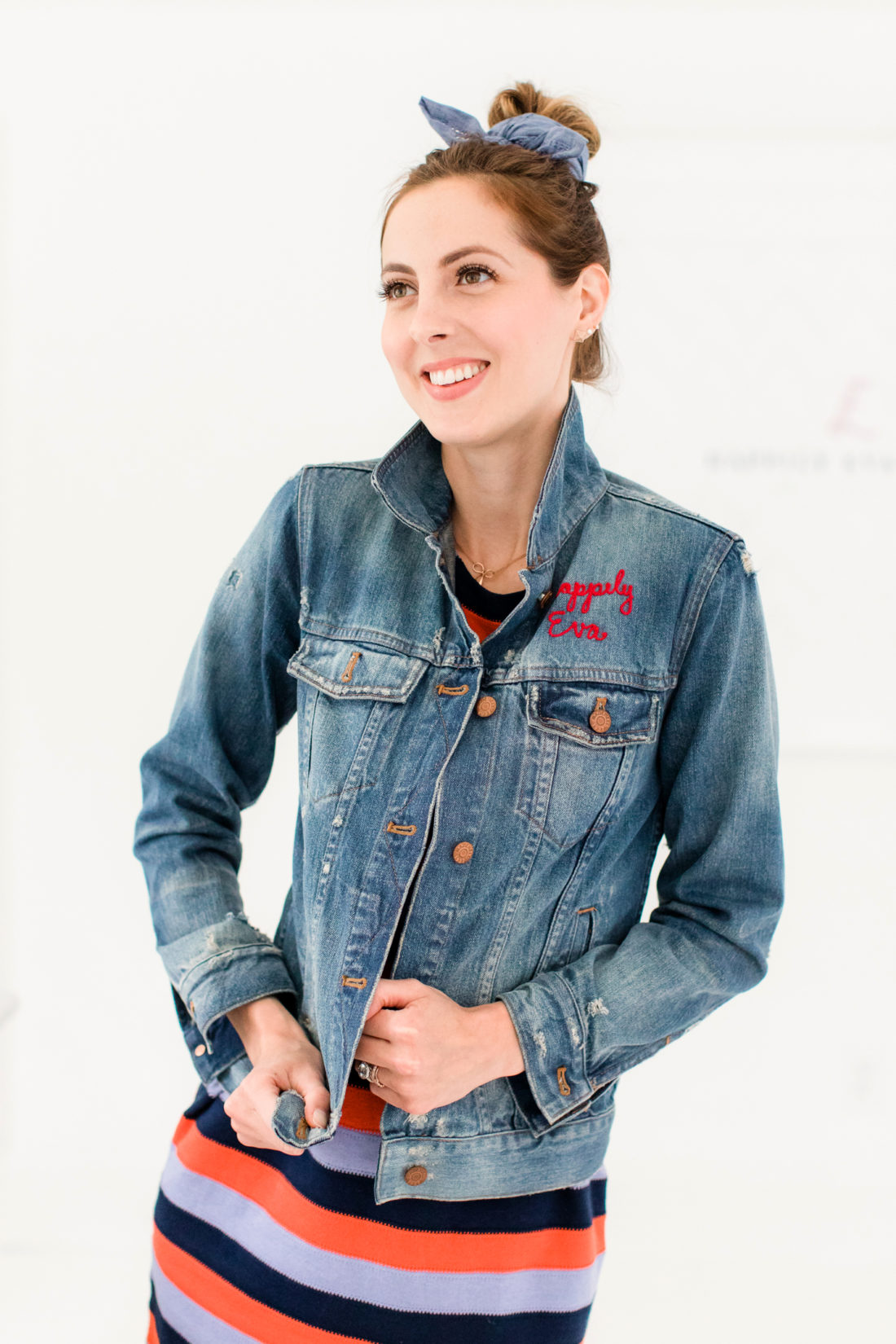 A few weeks ago, I was running errands on social media wearing this kerchief bun in my hair.  I use it as a go-to on days when I need to look slightly more pulled together but can't muster more than a "Mom Bun" in my hair.  I got a surprisingly huge number of messages about it all day long! It's so funny how when something feels so run-of-the-mill to you that you forget it can be new to some people.  Haha.  I got lots of requests for a tutorial, so here it is! Luckily, this trick is so easy that I'm extremely confident you can pull it off on the first try.  Along with the kerchief bun, I'm also showcasing one of my most favorite fall combos: the striped dress & denim jacket! Scroll down after the tutorial to shop kerchiefs and this cute Fall look.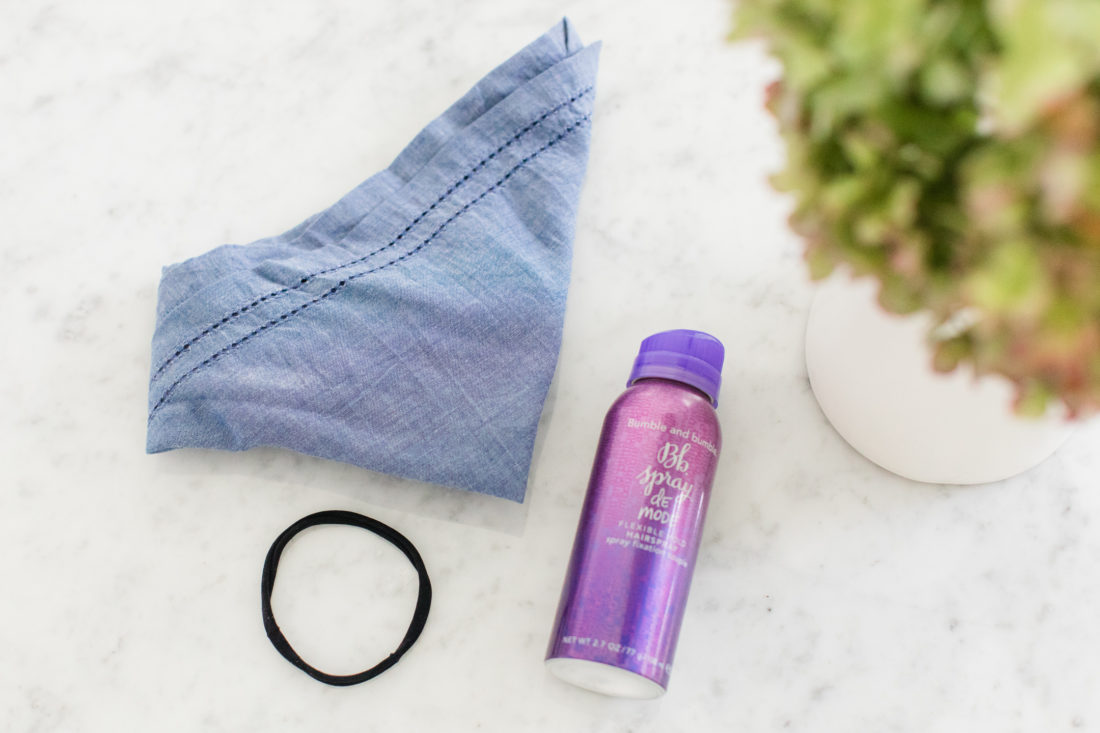 You will need…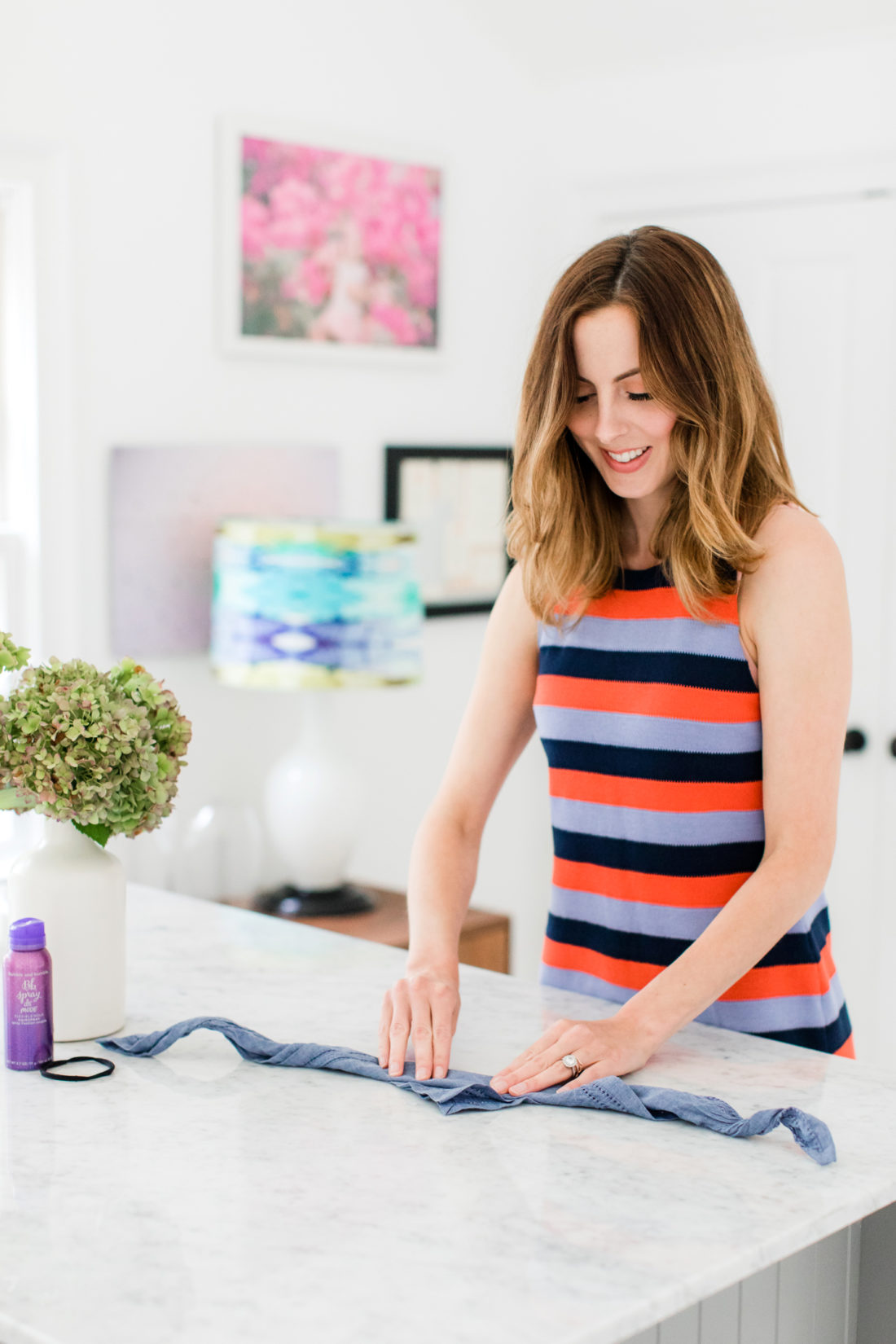 1.  Fold the kerchief
First, fold in half in to a large triangle.  Then, beginning at the long wide edge fold towards the point to make a long strip about 1 inch wide.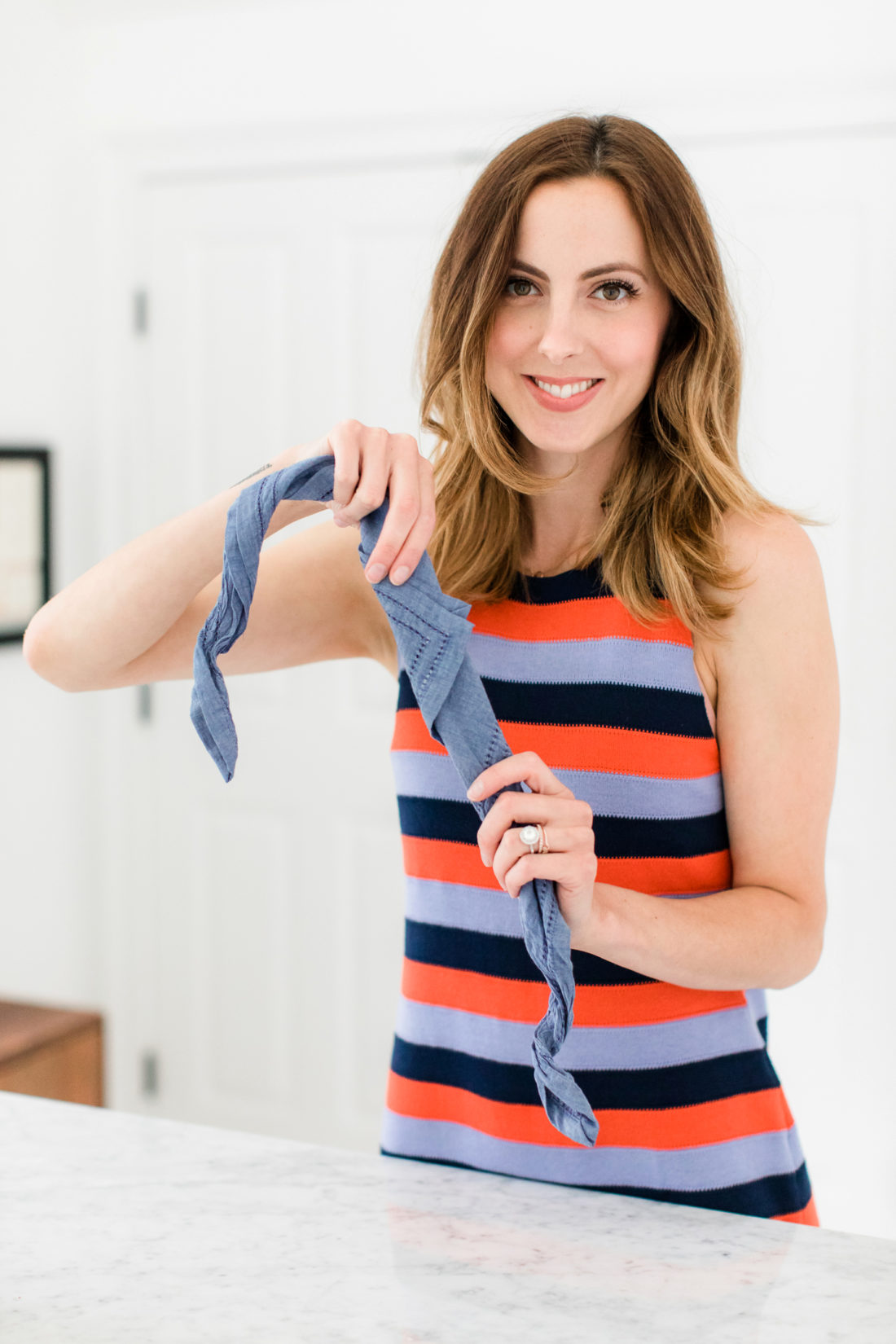 2.  Make sure that the point of the kerchief is on display
You want the triangle point to be front and center in your strip.  Make sure the kerchief is folded precisely!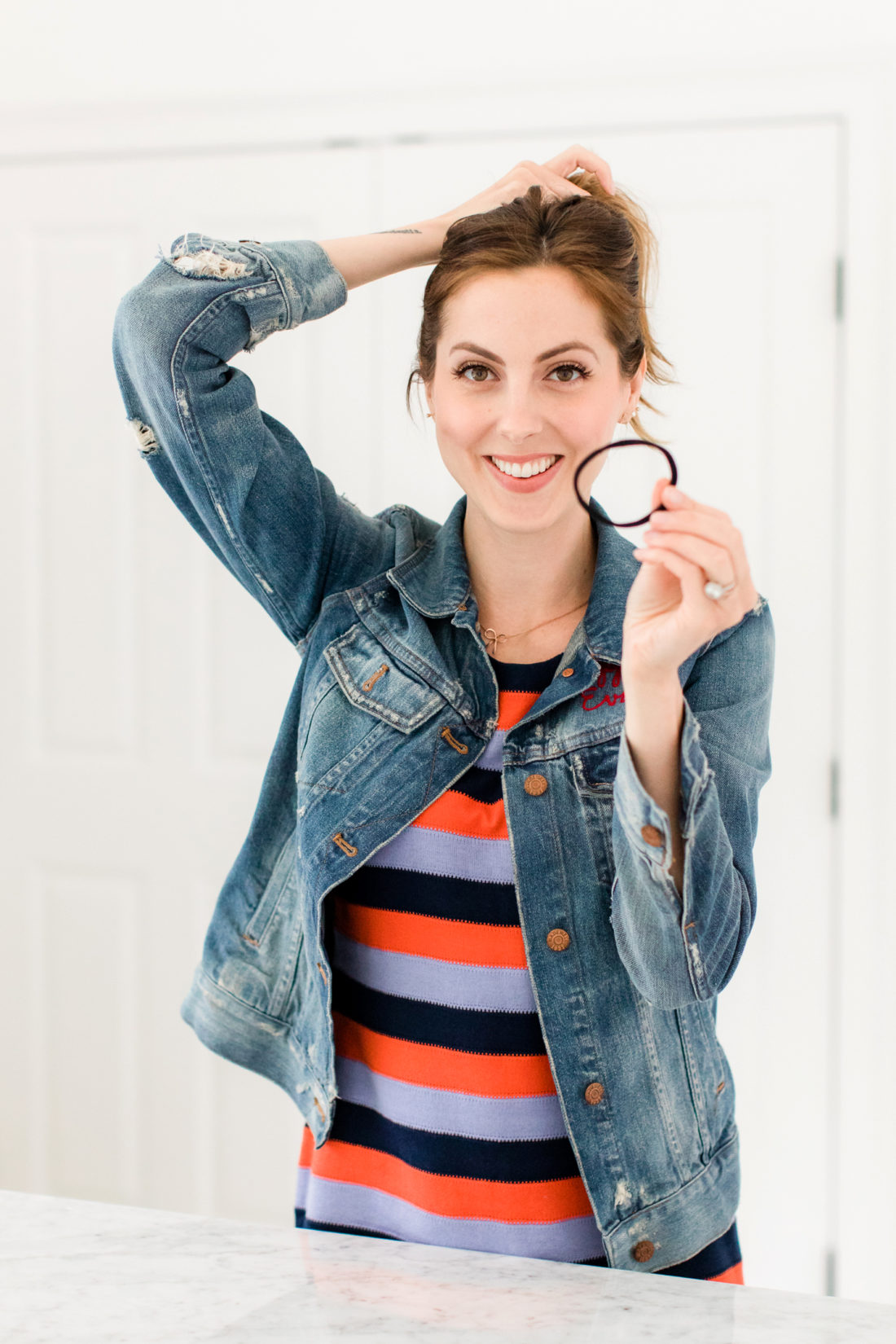 3.  Put your hair in to a bun!
Gather your hair, and put it up on top of your head in a messy bun.  It doesn't matter what the bun looks like, but it's important that the hair tie is tight enough that it won't slip down over time!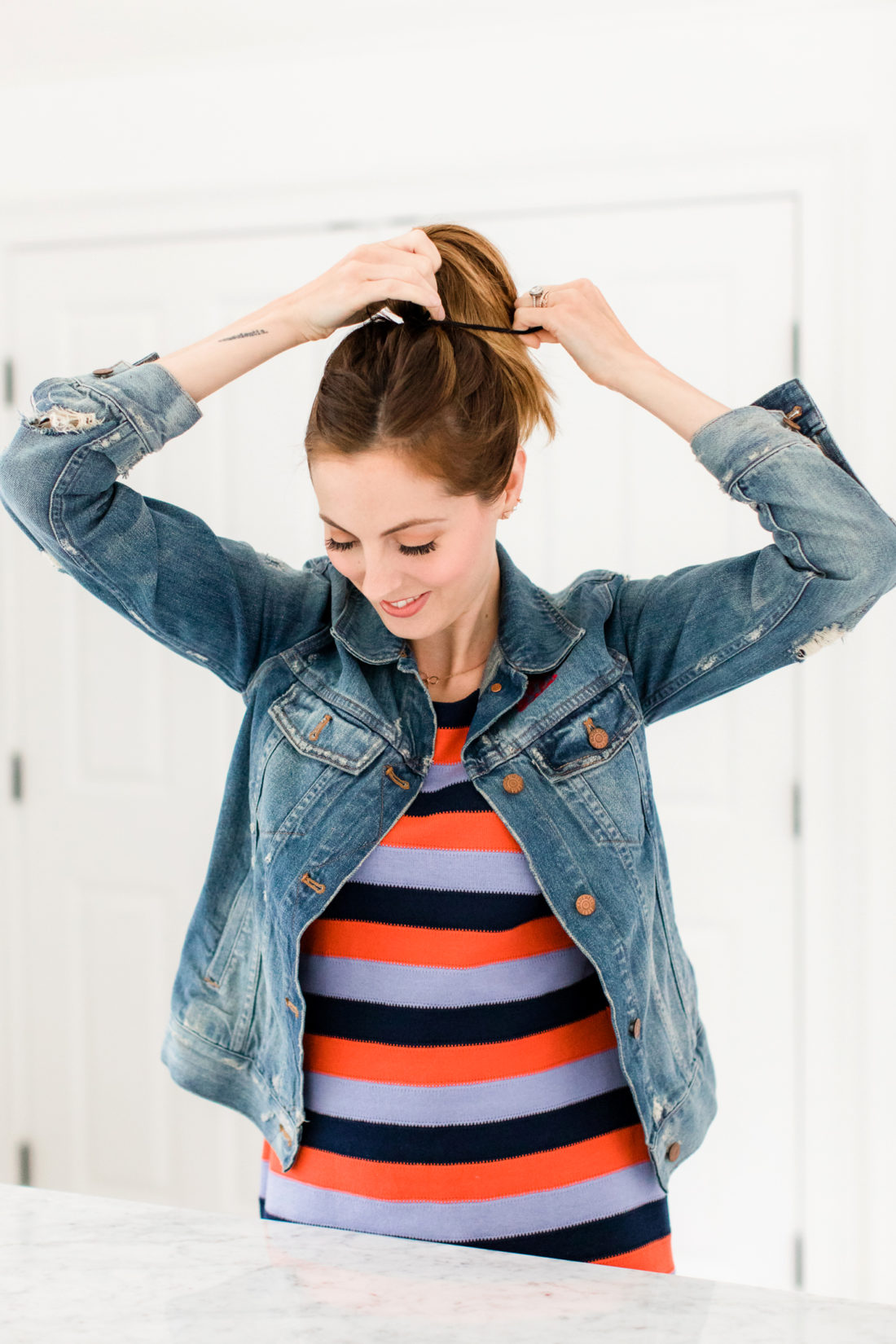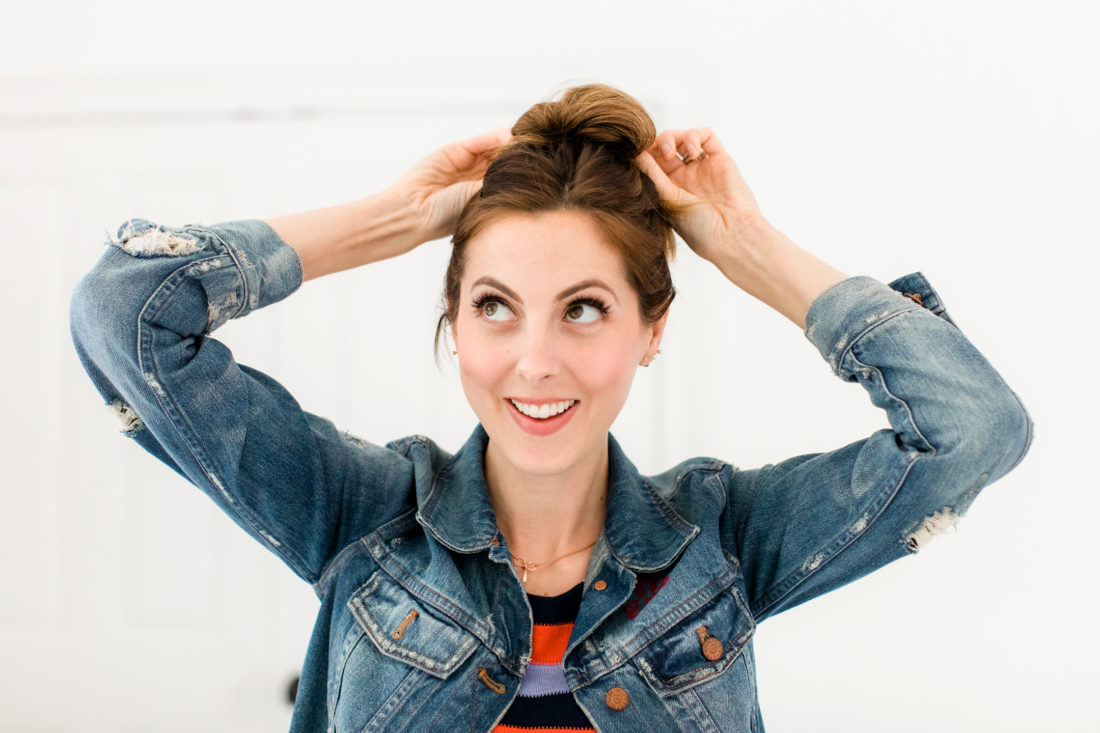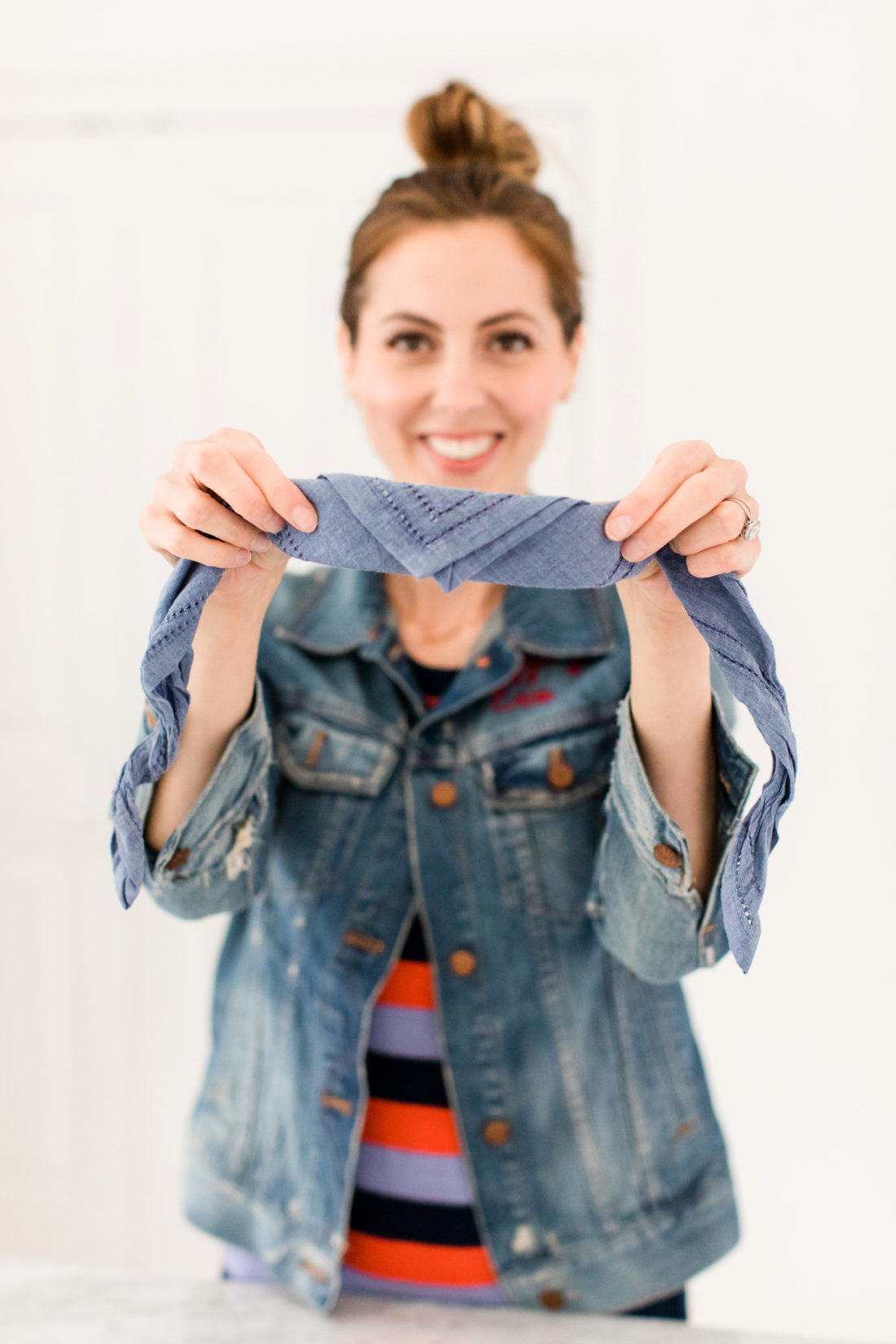 4.  Tie the kerchief!
Start with the little triangle in the front.  Place it against the front of your bun, with equal amount of kerchief on either side.  Next, criss cross the ends around the back, and pull tight enough that the kerchief will hold snugly around the bun.  Bring the ends back around the front and double knot at the front of your bun!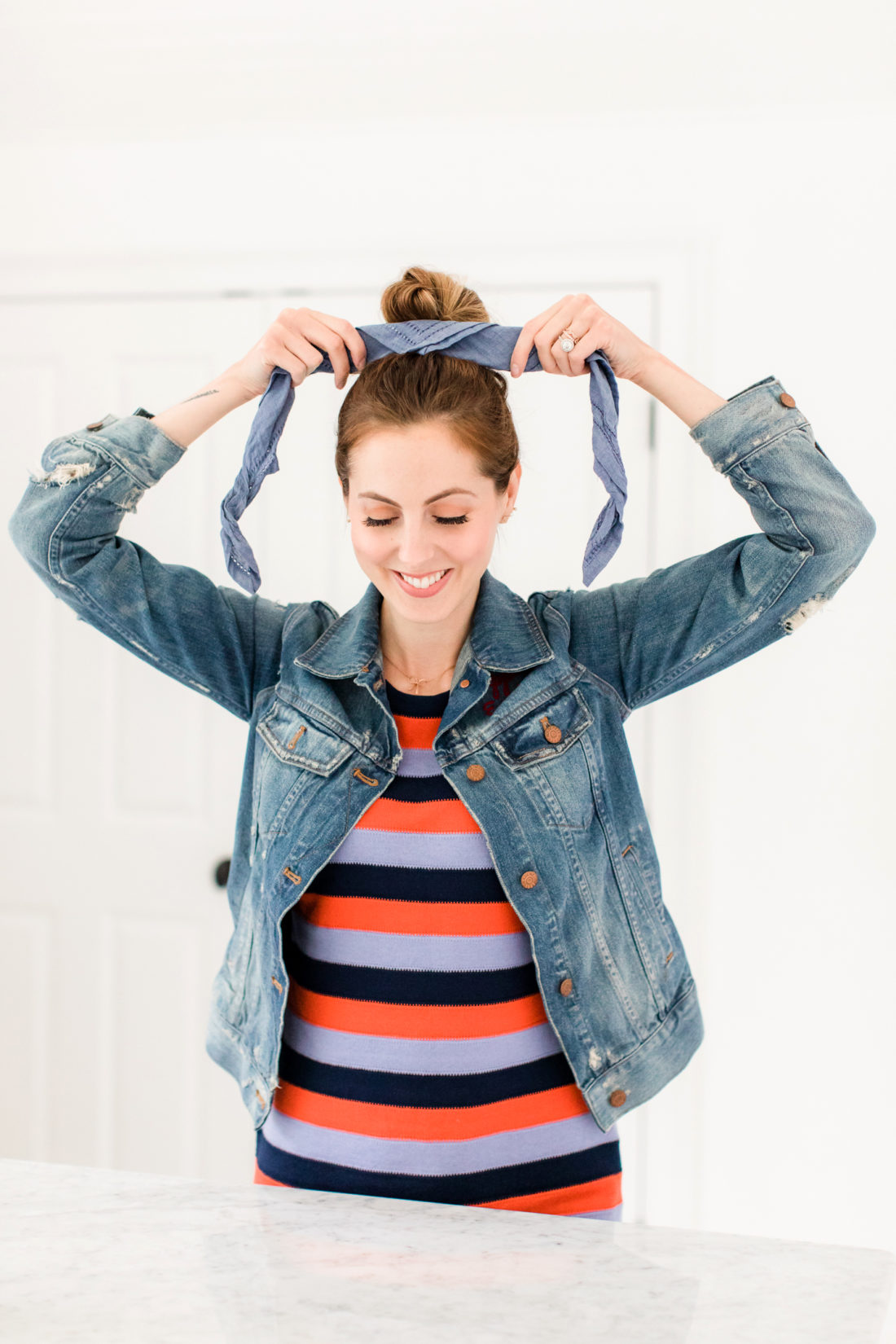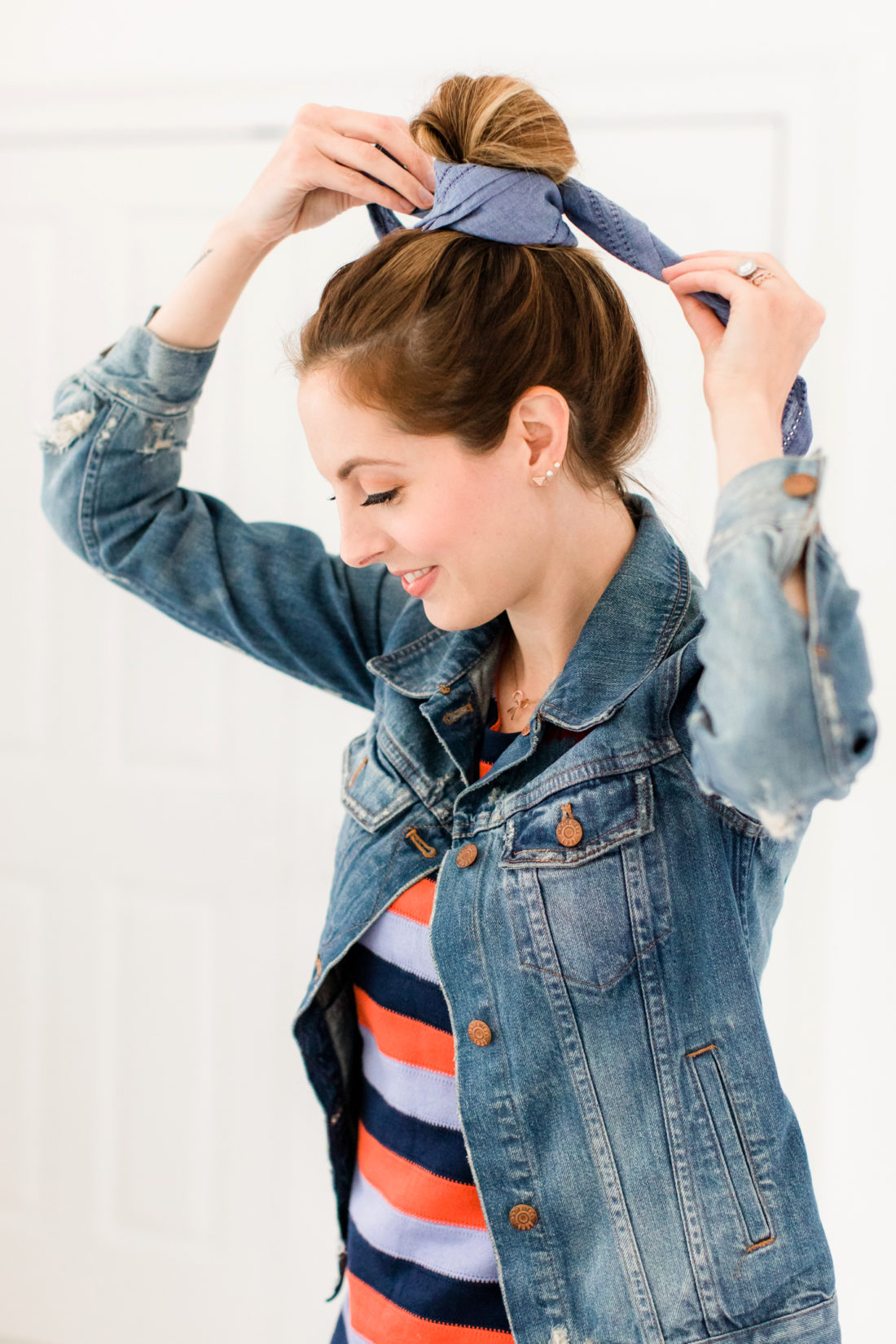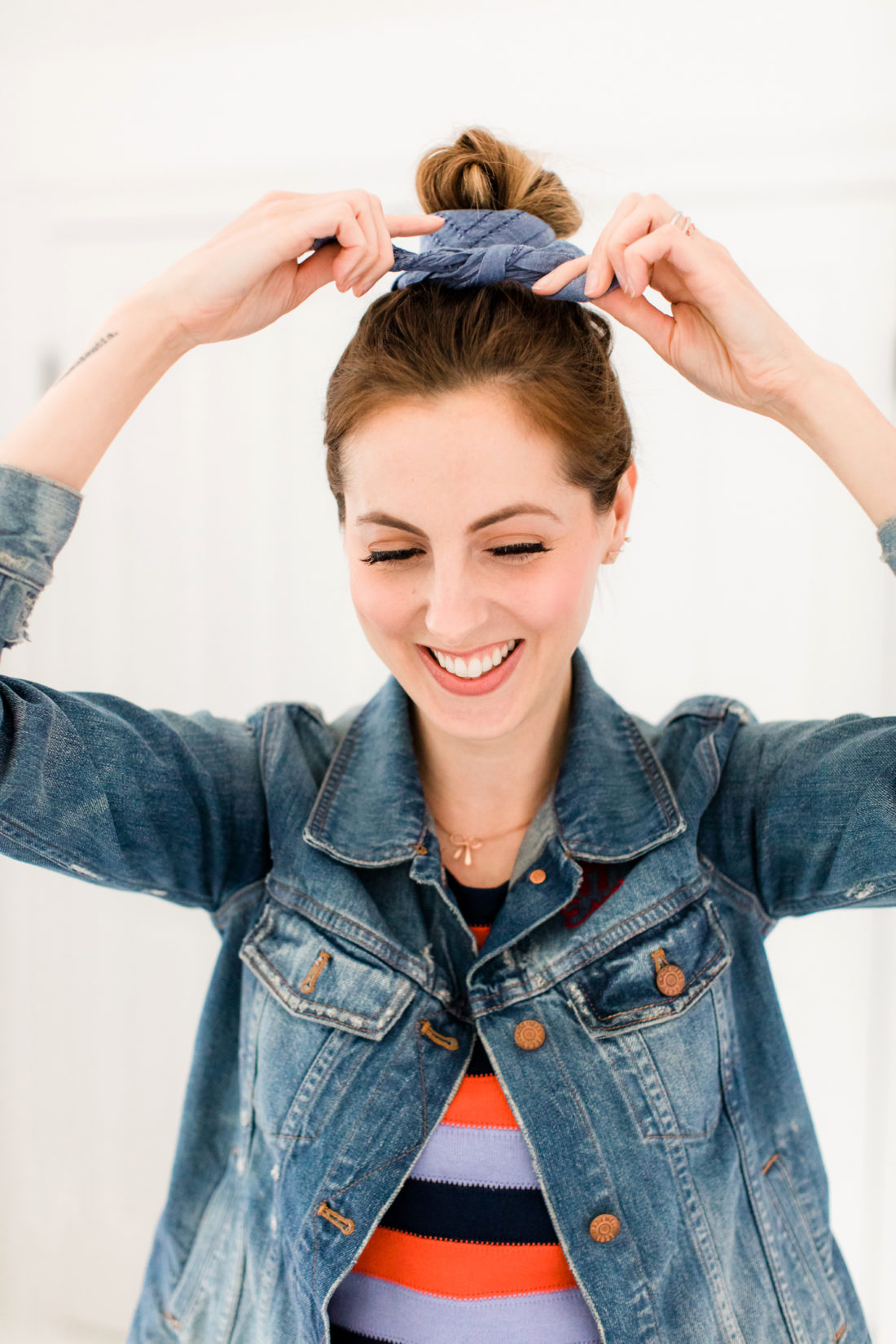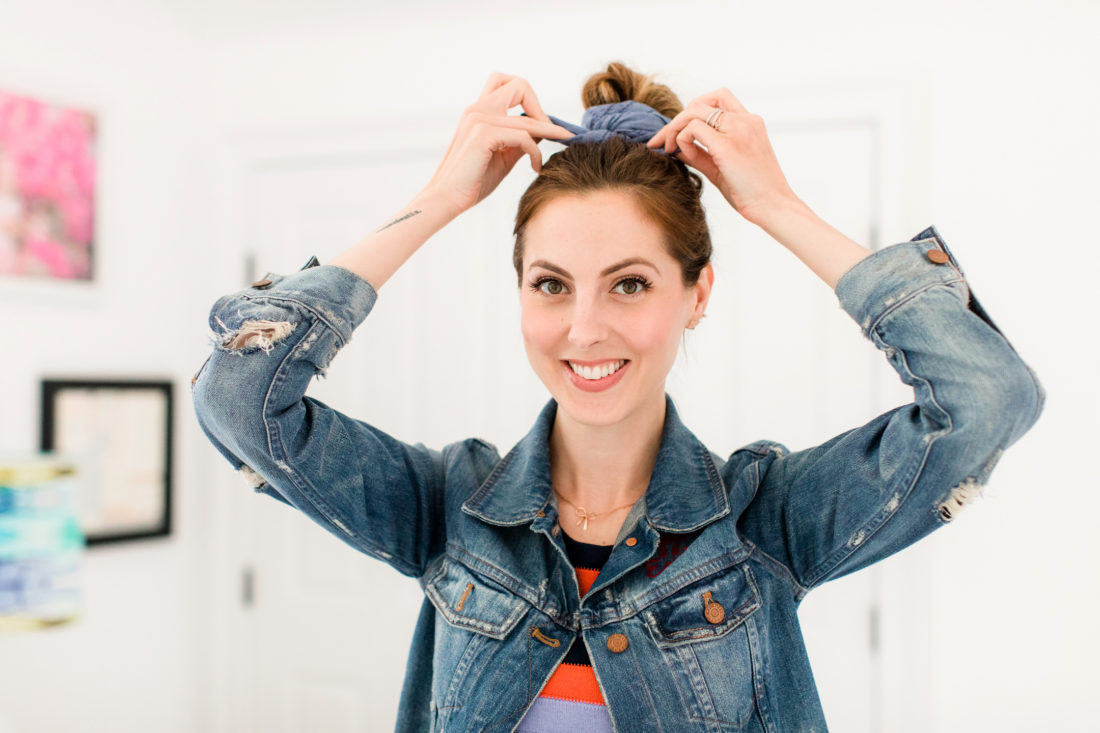 5.  Finish with hairspray!
Keeping the can 6-8 inches away from your head, spray the top of your head and the bun with the flexible hold hairspray.  Secure any short pieces in back with bobby pins!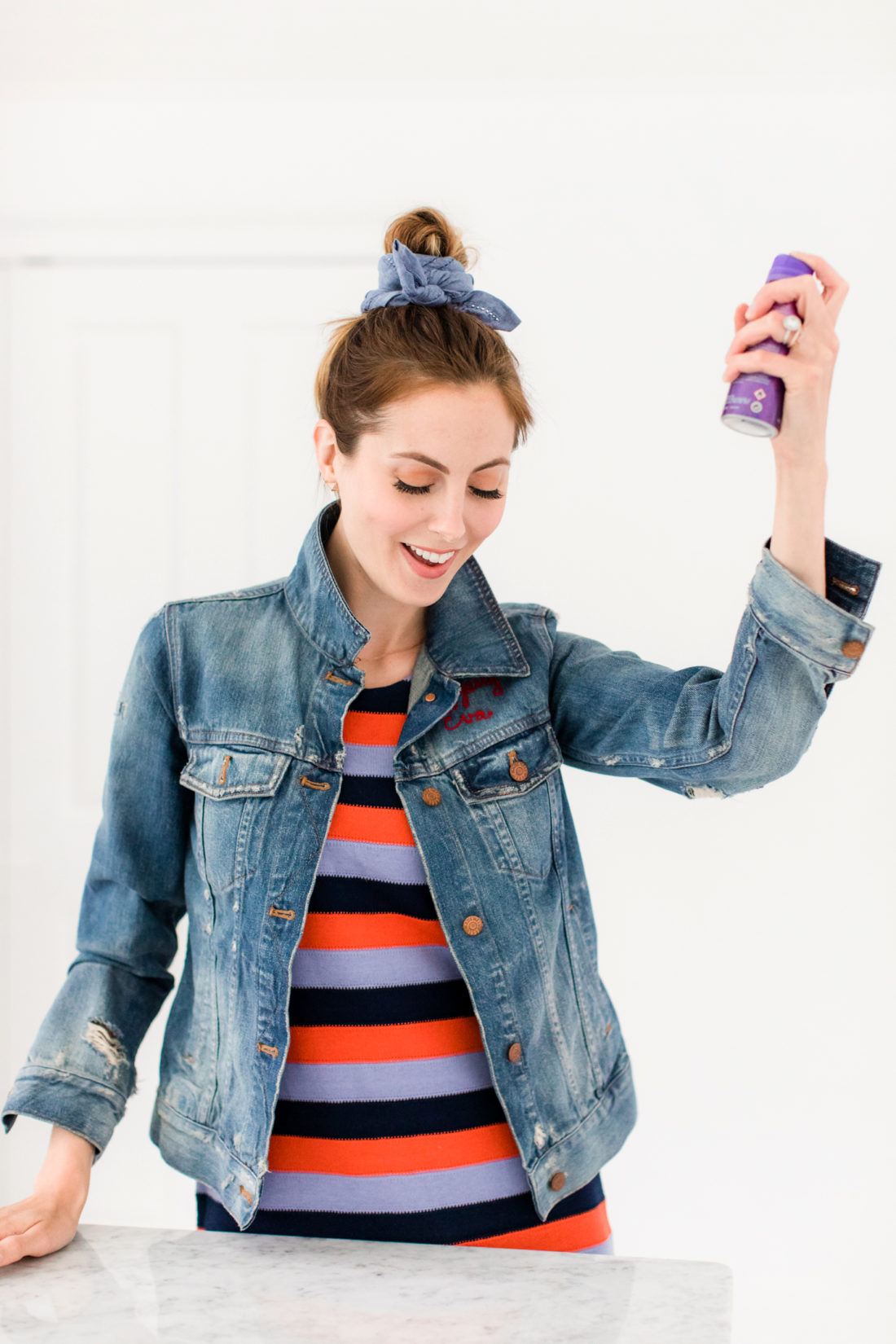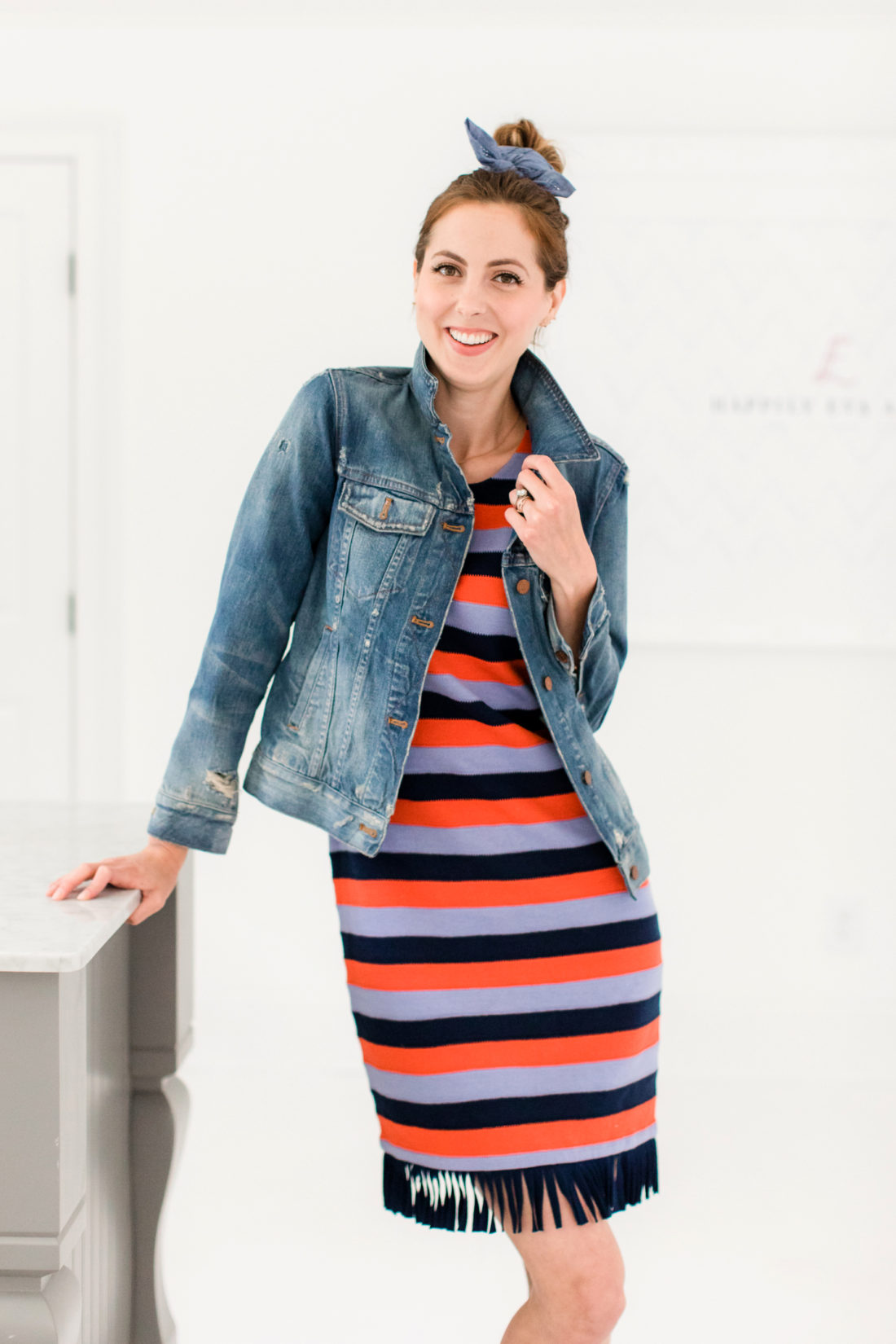 Now you're ready to enjoy this simple but cool hairstyle! Depending on the kerchief, and with some fab makeup and bright lipstick, I bet you could totally dress this hairstyle up to! Do you ever rock a kerchief bun? Let me know in the comments below!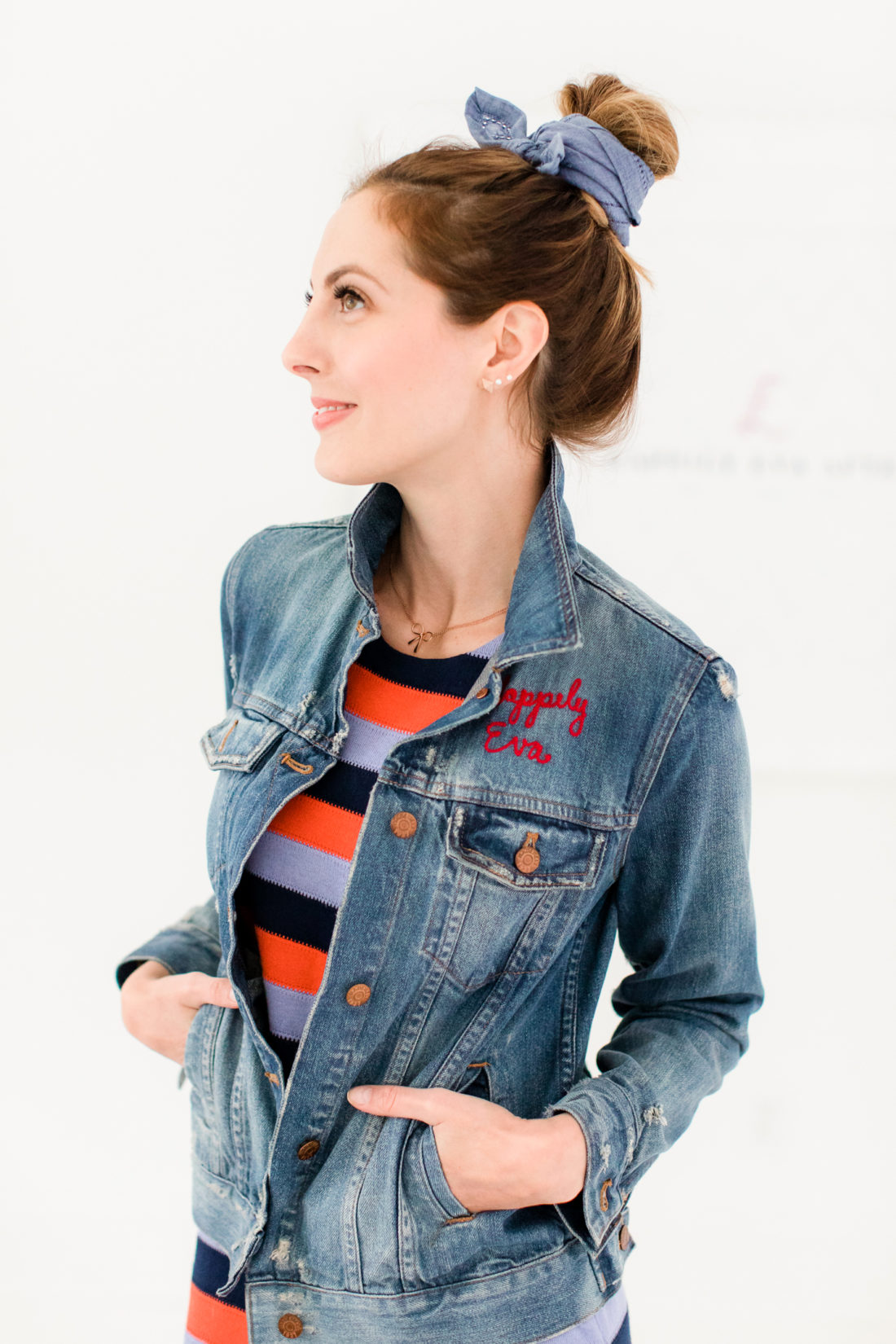 Shop the outfit…

Photographs by Courtney Ann Photography
Save
Save