The following content may contain affiliate links. When you click and shop the links, we receive a commission.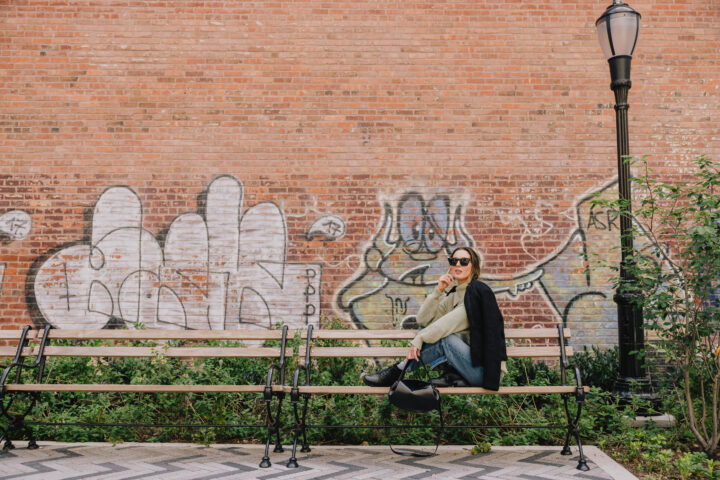 I'm so excited today to officially introduce you to all of the pieces from The Happily Eva After Collection's NYC Streetstyle series! As I mentioned in my last blog post, this collection is so meaningful to me as it draws inspiration from the style standards of my very own hometown!
This collection is not yet available, but will be dropping on September 20th at 12 pm EST! Make sure to set a reminder, and follow me on social media for lots of fun videos and posts leading up to the exciting day! Let me know if you guys have any questions about the collection. Can't wait to show you more this week before launch!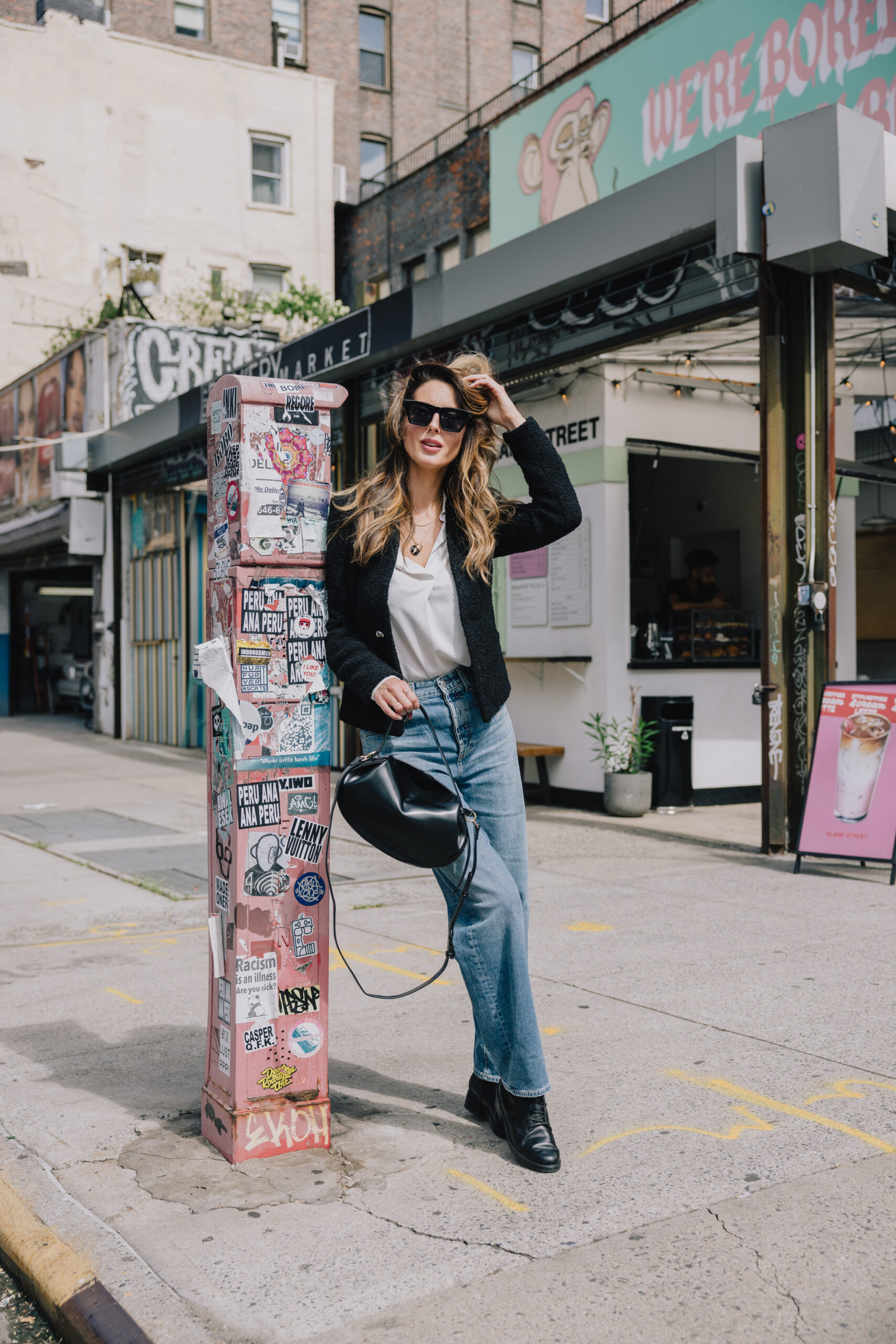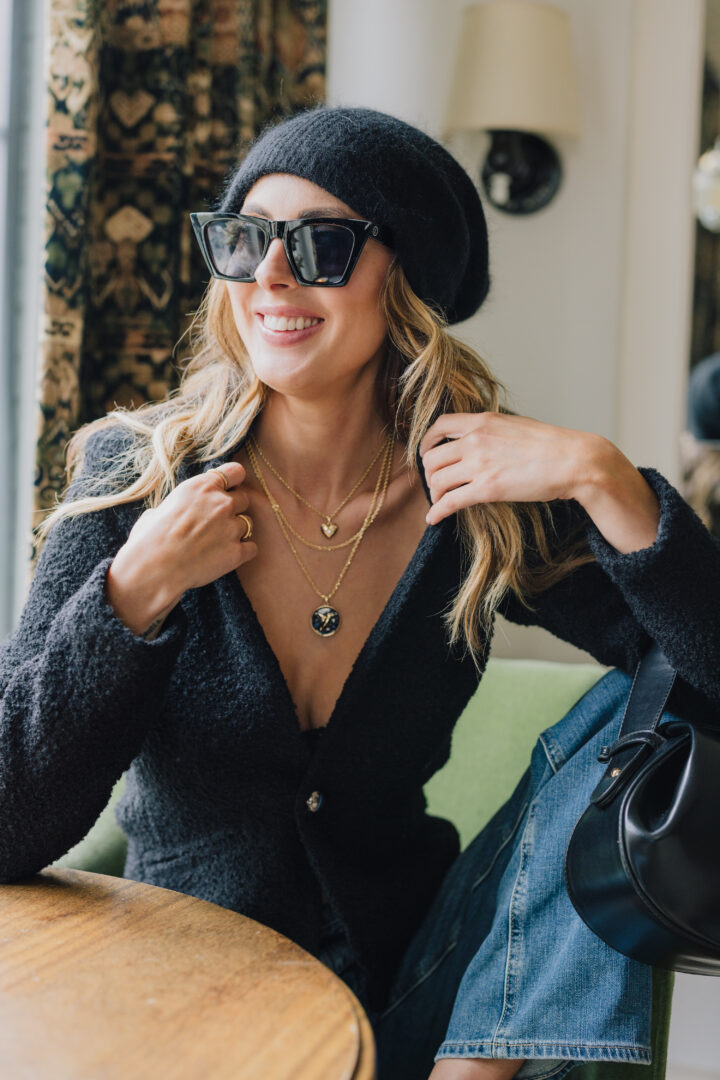 The CHELSEA Jacket – $138
This tailored, black bouclé jacket features a notched stand collar, inseam pockets, and a single gunmetal button closure. Fully lined in black. The CHELSEA Jacket is an elegant closet staple that can easily be layered over tops, dresses, and sweaters for a pulled-together look. We love how this piece transitions perfectly from Fall to Winter, and back to Spring again! You've seen me wearing this on IG recently…I snuck some images of it into my Fall Flats blog post, and wore it to the Alice + Olivia presentation at fashion week this past weekend! I wear a size S when I'm layering over a thin top, and a size L when I'm layering with a hoodie or the STANTON Sweater.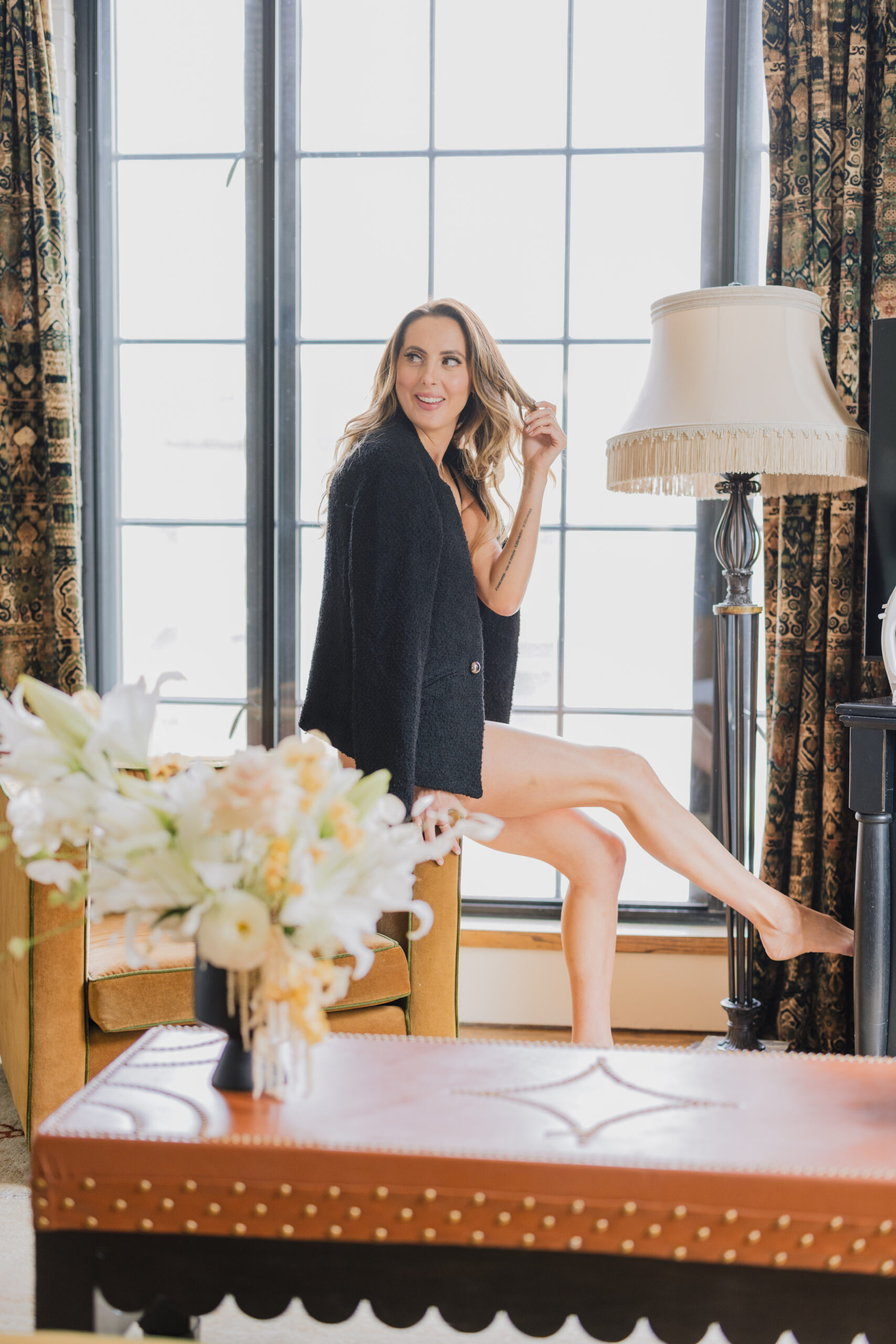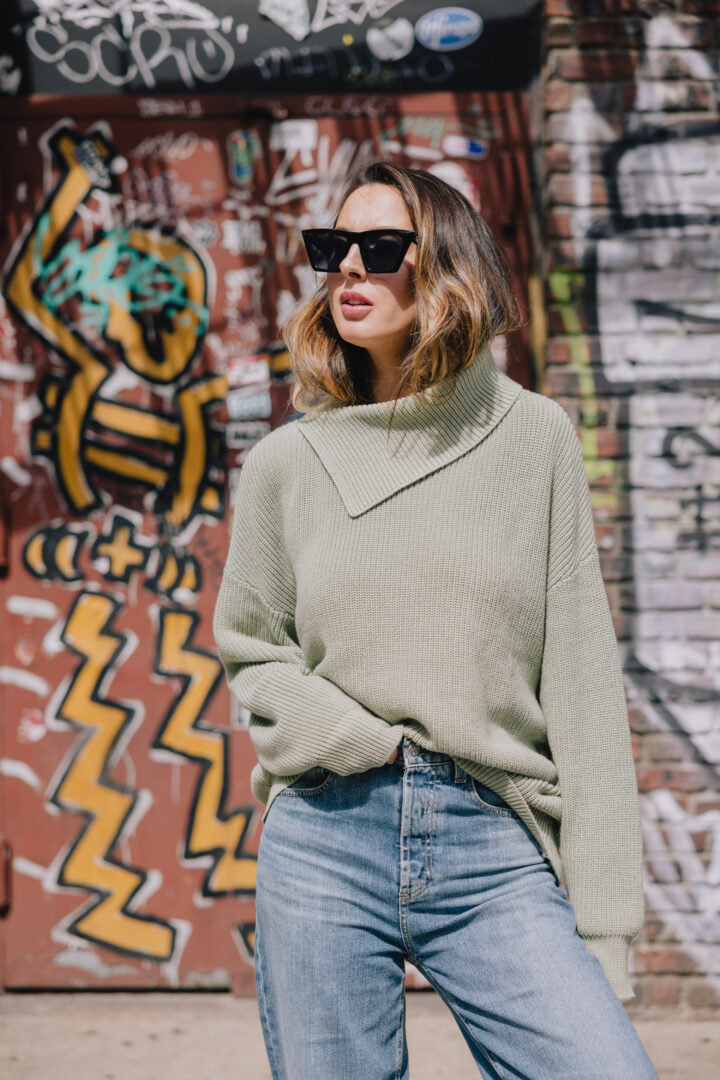 The STANTON Sweater – $92
This cozy and chic sweater has an oversized fit, and is the wardrobe piece we want to live in this Fall! Made from 100% cotton, the thick knit is so comfortable, and the asymmetrical collar and poet sleeve add some intrigue to a cooler weather staple. This sweater can be worn tucked into jeans, thrown over leggings or a dress, and layered under our CHELSEA Jacket for a full LEWK! I wear a size M.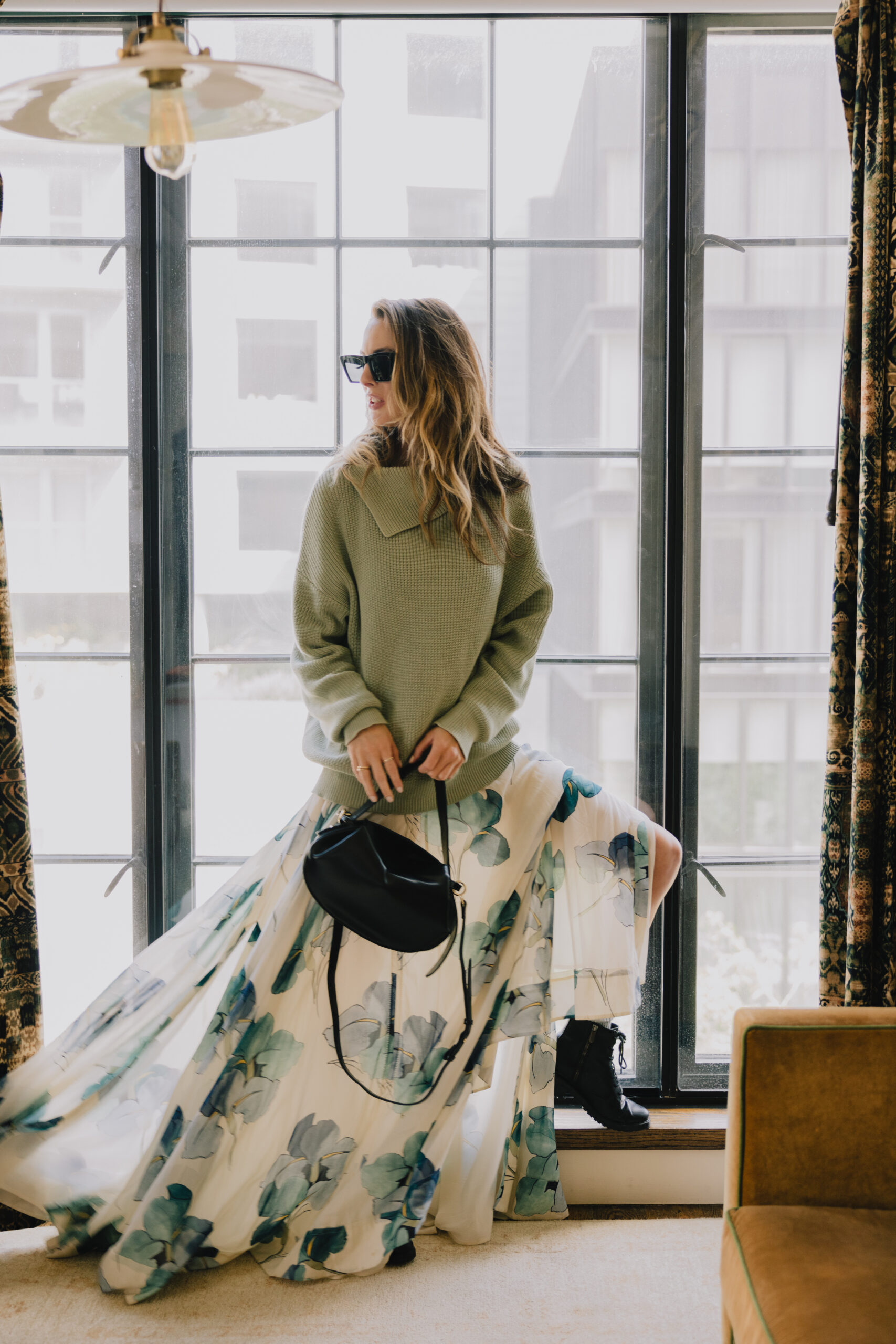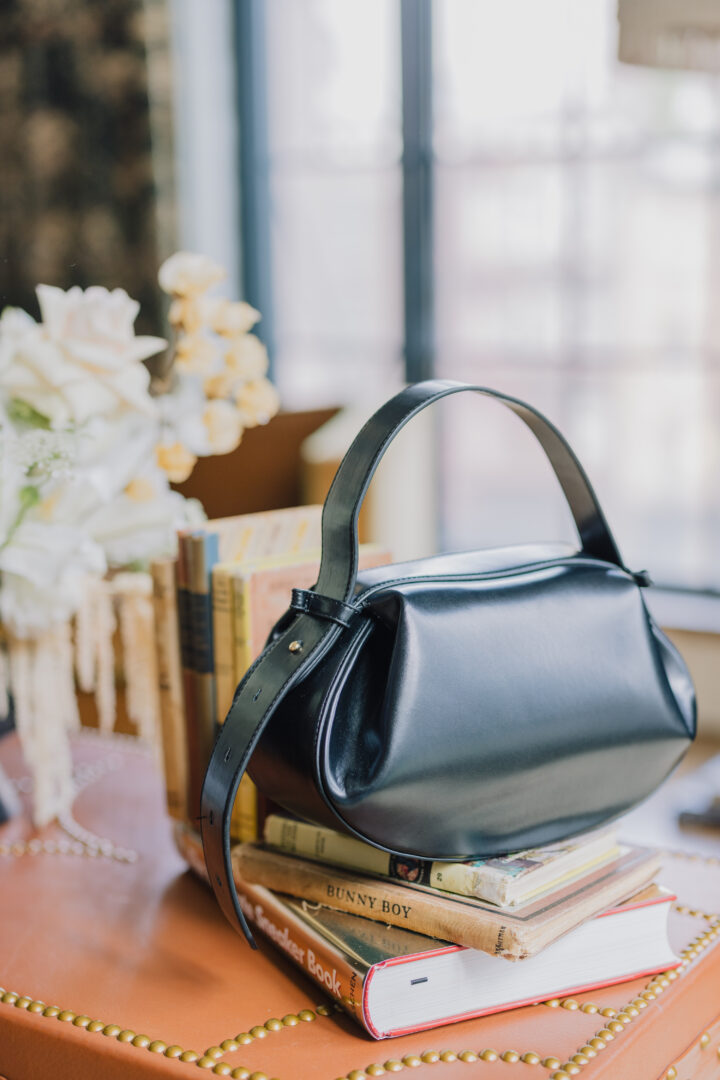 The BOWERY Bag – $98
This fashion-forward, convertible bag is a style stunner. Made from vegan leather, with a matcha green interior and interior pocket for credit cards, the strap is adjustable to take the bag from a clutch to a shoulder bag with utmost flexibility. The removable cross-body strap is easily taken on and off for a more comfortable fit on the go!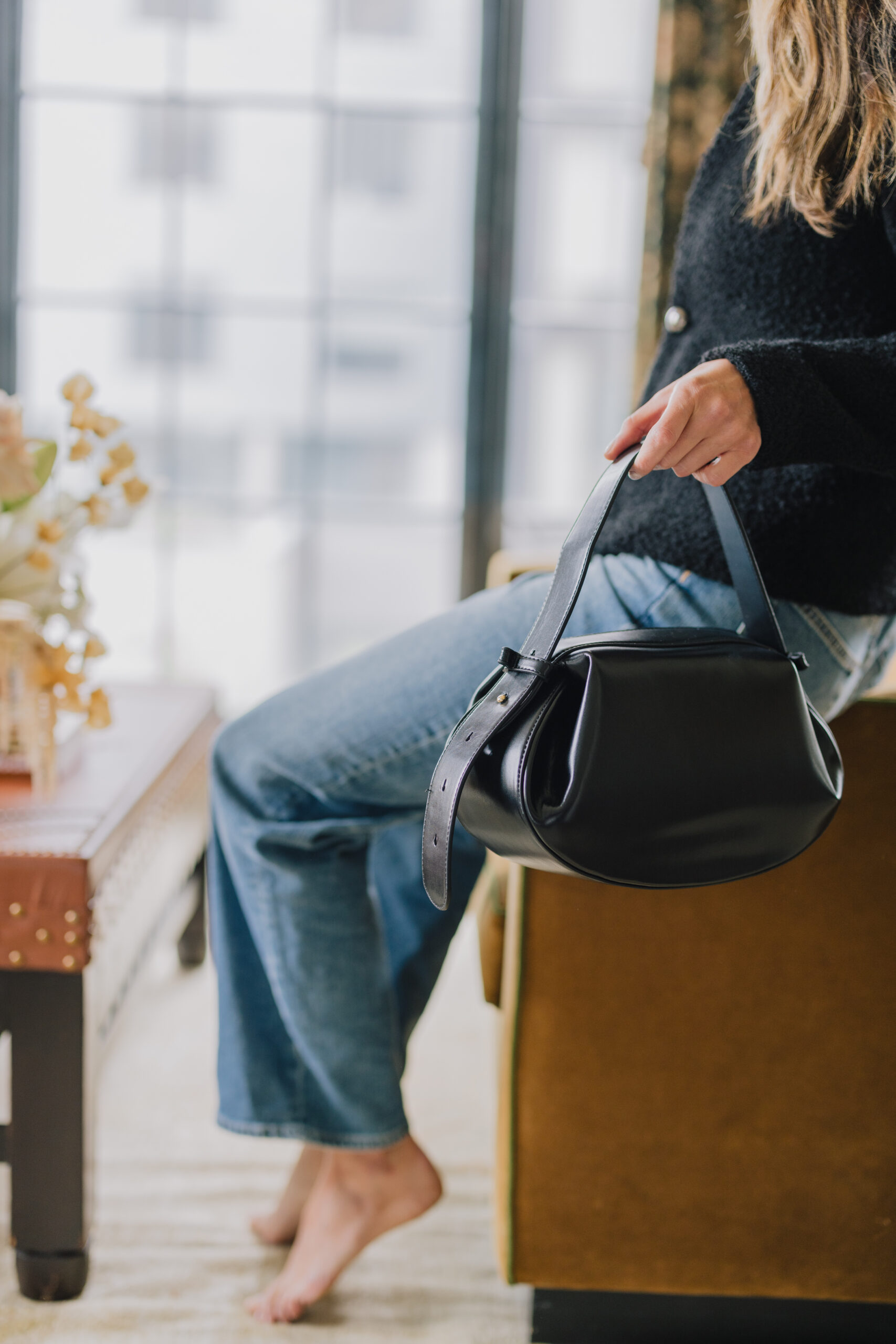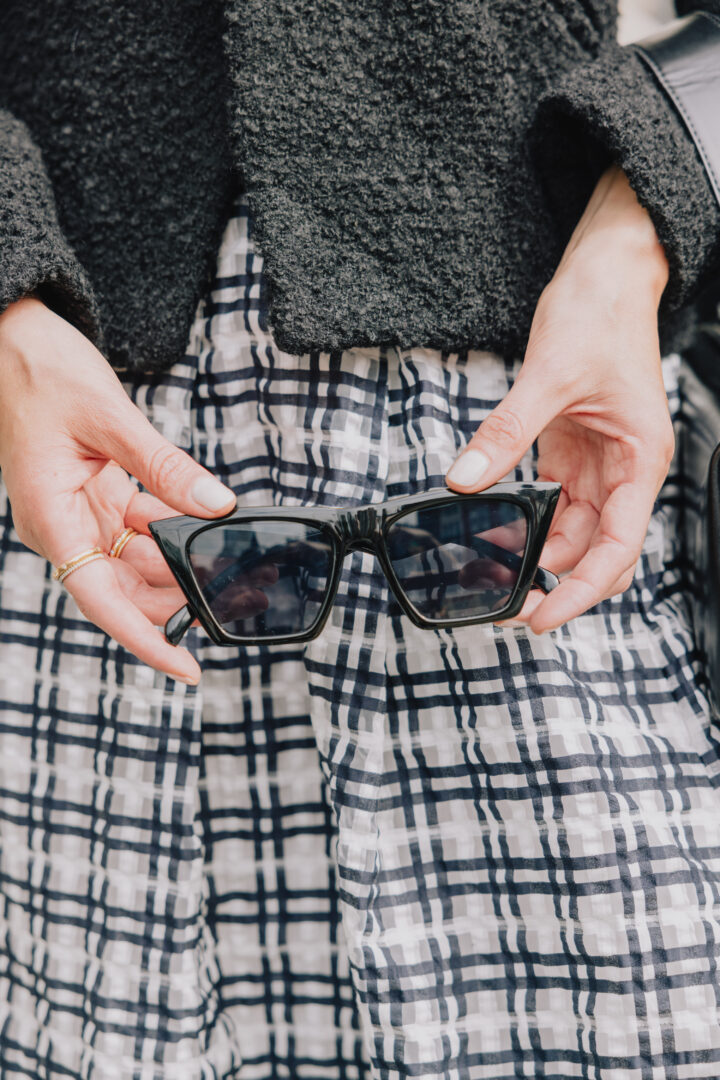 The SOHO Sunglasses – $42
These black, slightly oversized rectangular frames with a tapered shape are the epitome of cool, and look great on everyone! We love pairing them with EVERYTHING this Fall. You've spotted me wearing these nonstop the last few months. Our SOHO Sunglasses come with a special "NYC Is A State Of Mind" dust case.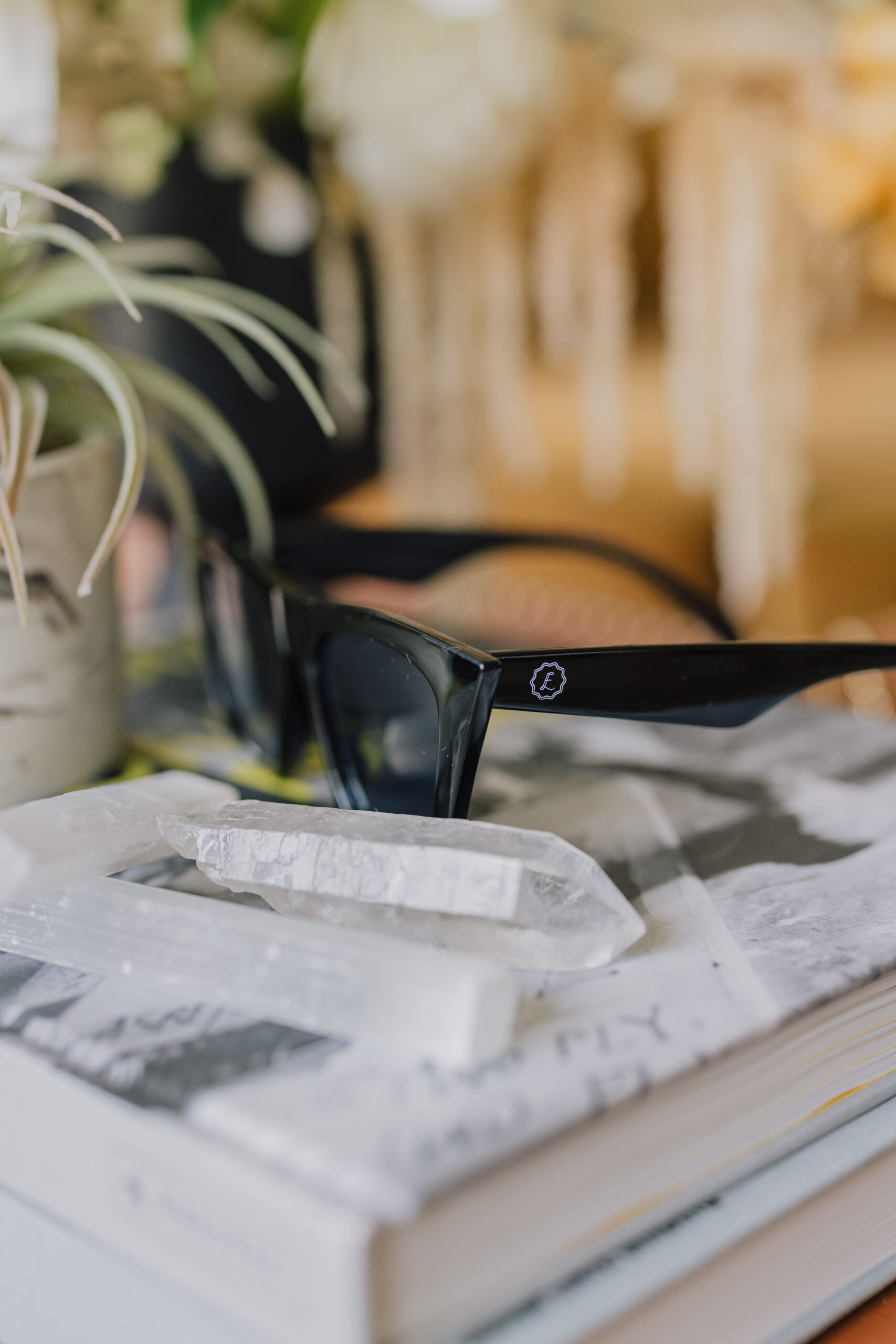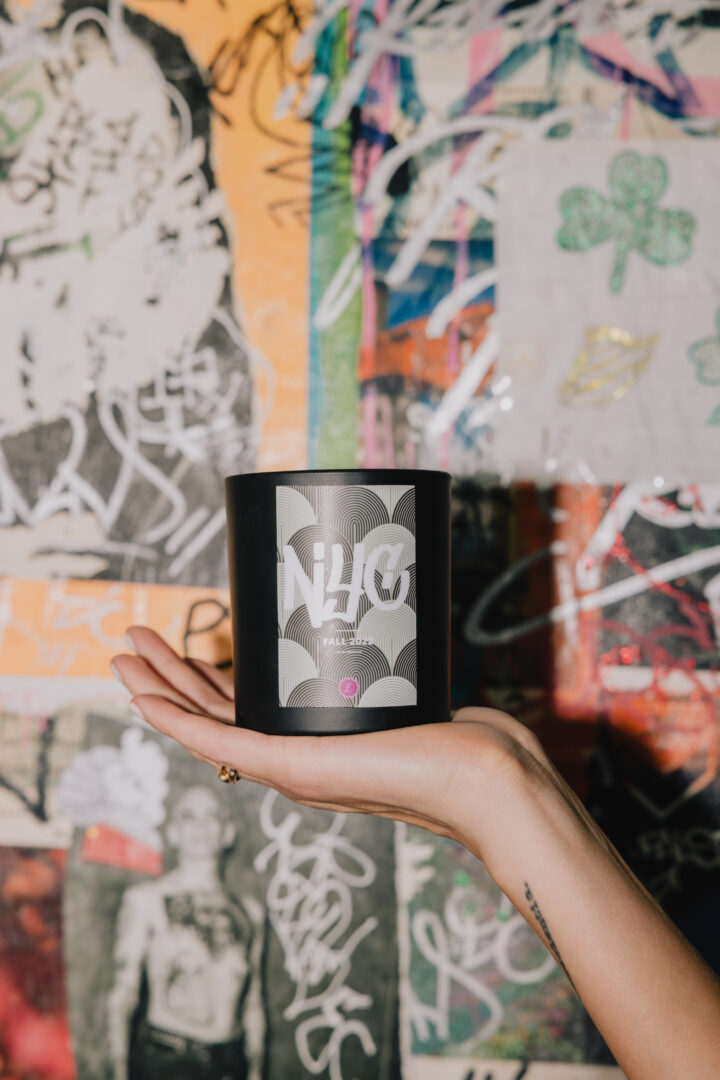 The NYC Candle – $44
Our small-batch, non-toxic, vegan, phthalate-free soy wax candle features a custom scent blend of cashmere, plum, amber, blood orange, and sandalwood– and a cotton wick. The scent is cozy and sensual, but not overpowering– and evokes the allure and energy of Fall in the city.
20% of the profits of our NYC Candle will be donated to God's Love We Deliver– a wonderful (non-sectarian) organization that prepares and delivers nutritious, high-quality meals to people in the NYC area– who, because of their illness, are unable to provide or prepare meals for themselves.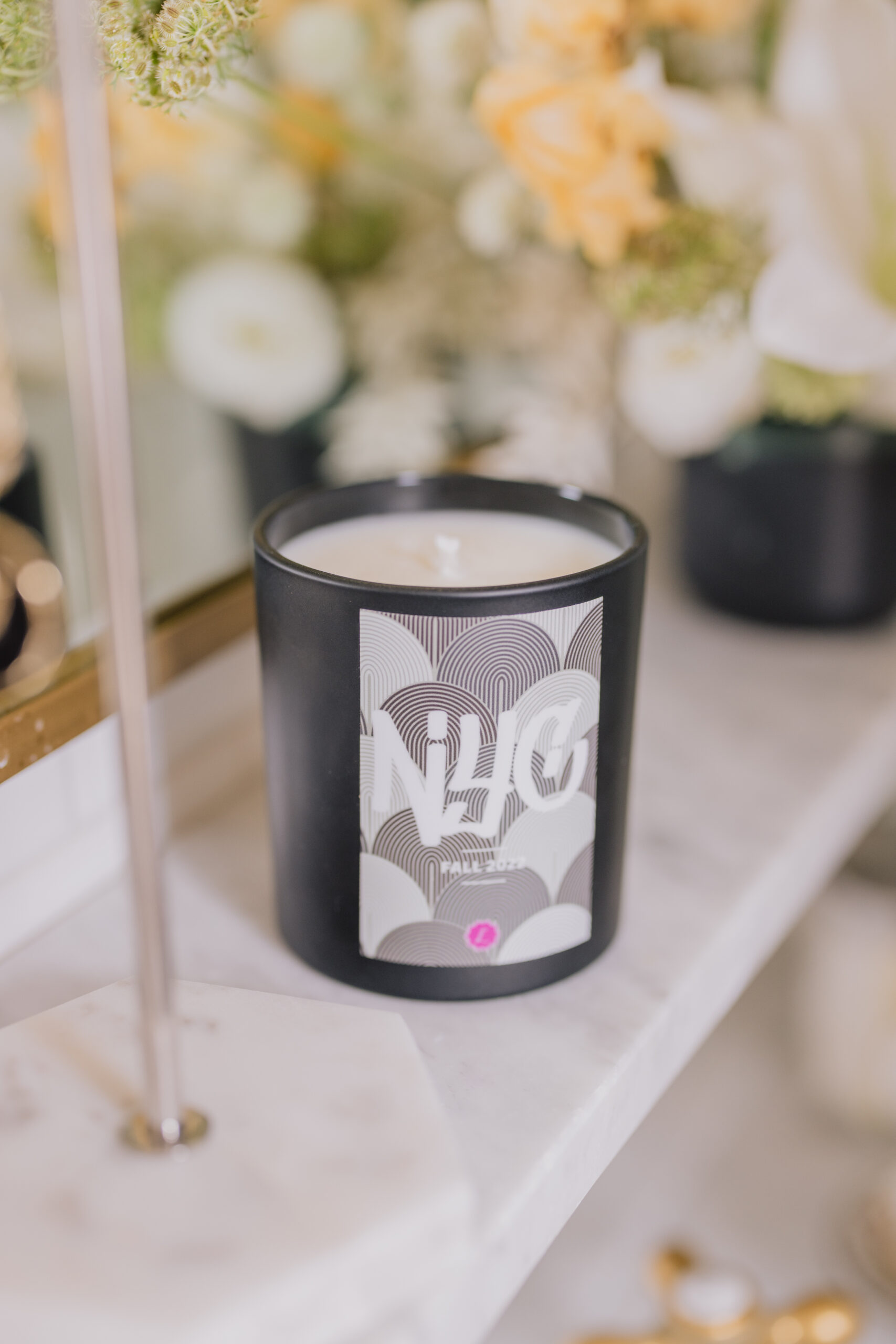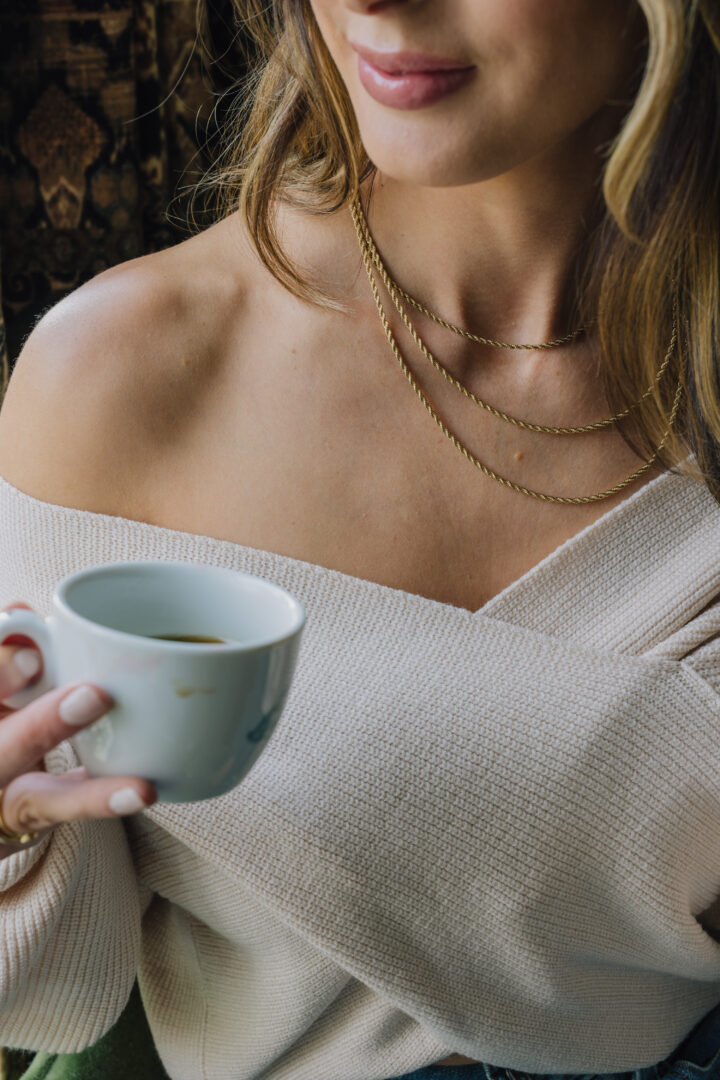 The RIVINGTON Rope Chain Necklace – $102
Our 14k gold plated RIVINGTON Rope Chain was inspired by Eva's heirloom rope chain necklace passed down from her Nonno (Grandfather). Our chain is adjustable in size so it can be integrated perfectly into an existing neck stack, or be layered with other Rivington Rope Chains for a modern and trendy look.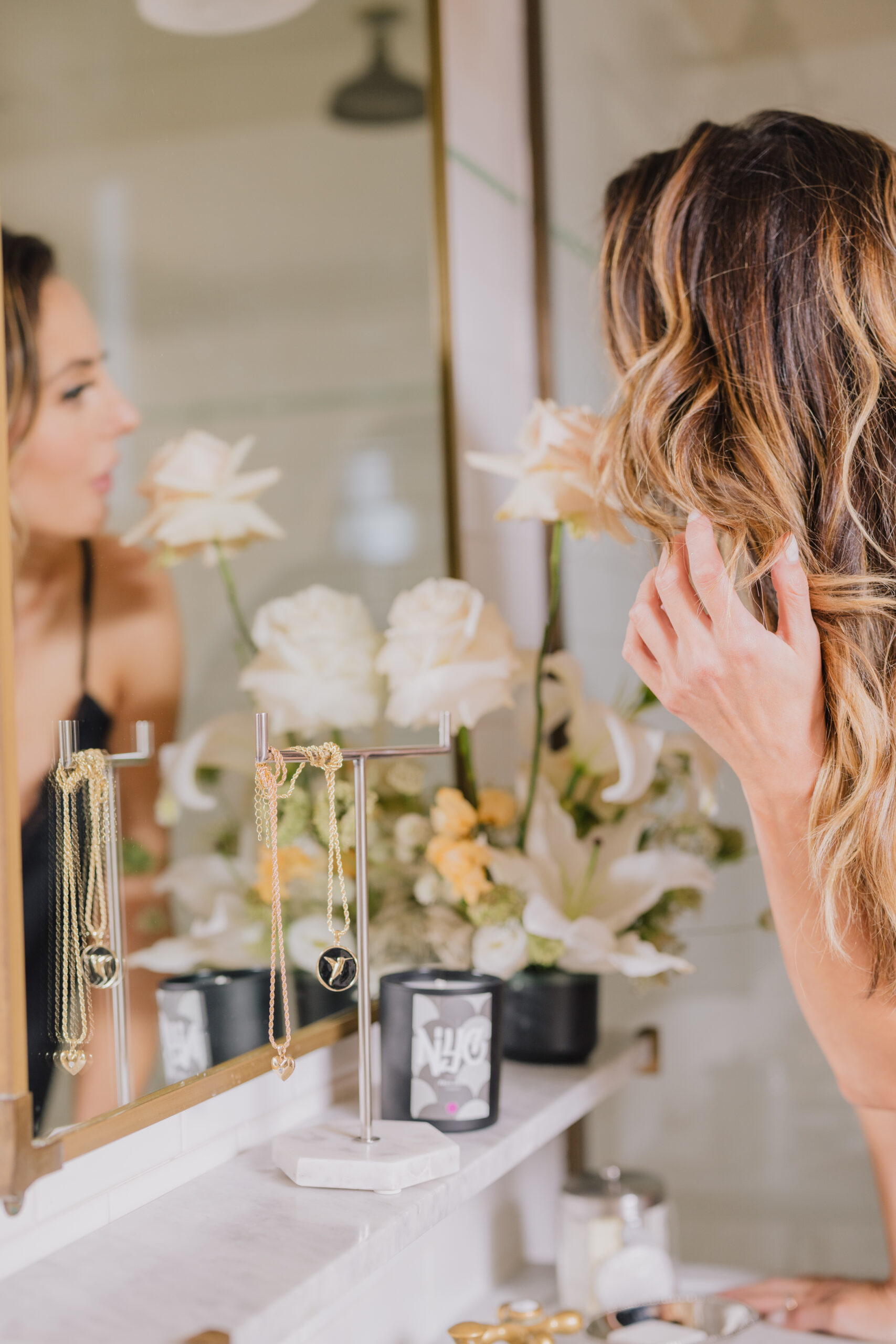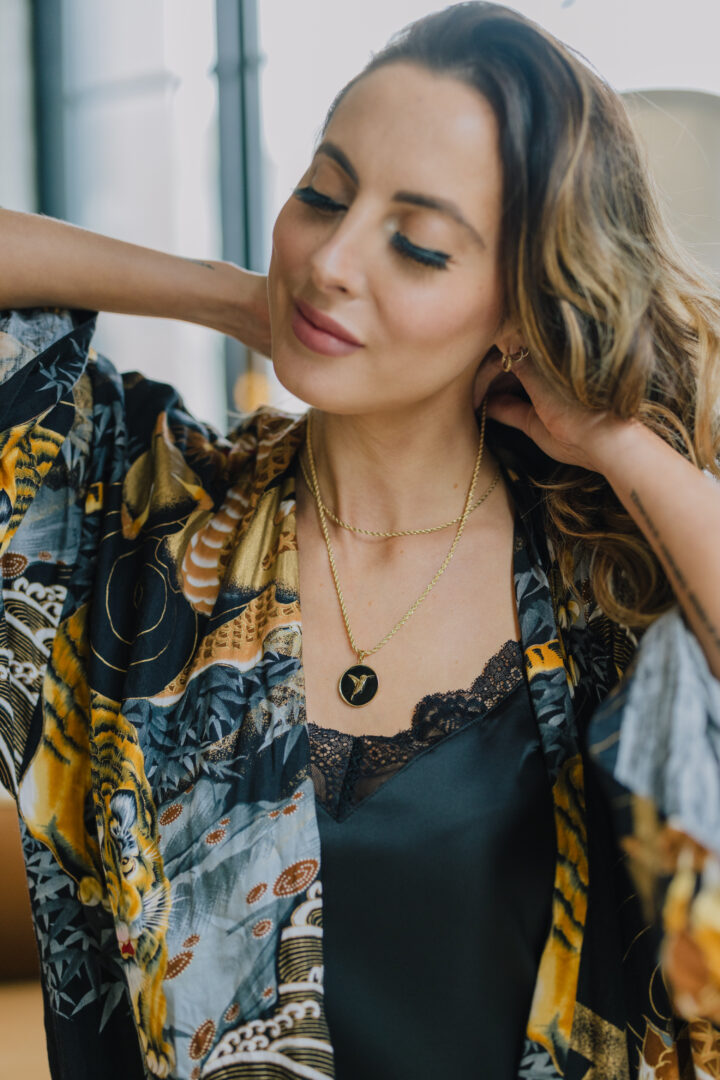 The HESTER Hummingbird Medallion – $62
This beautiful and striking 14k gold plated and black enamel hummingbird medallion is inspired by Eva's lifelong love of hummingbirds, and their representation of Joy, Prosperity, Independence, and Hope.
The hummingbird itself is slightly raised, and the medallion itself is slightly irregular, evoking an ancient Roman coin. This medallion can be added to an existing chain, or paired with our RIVINGTON Rope Chain for a cool and classic look.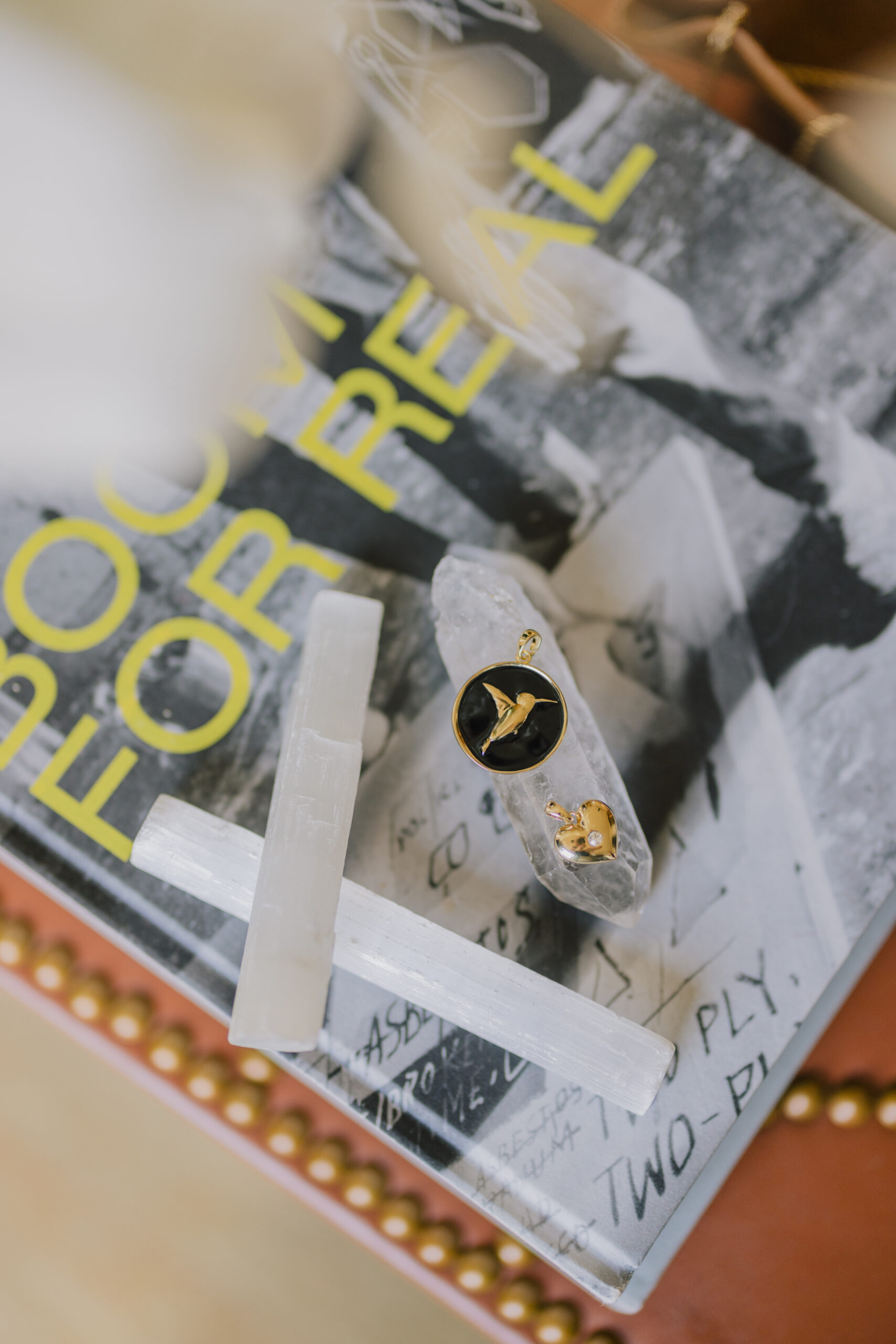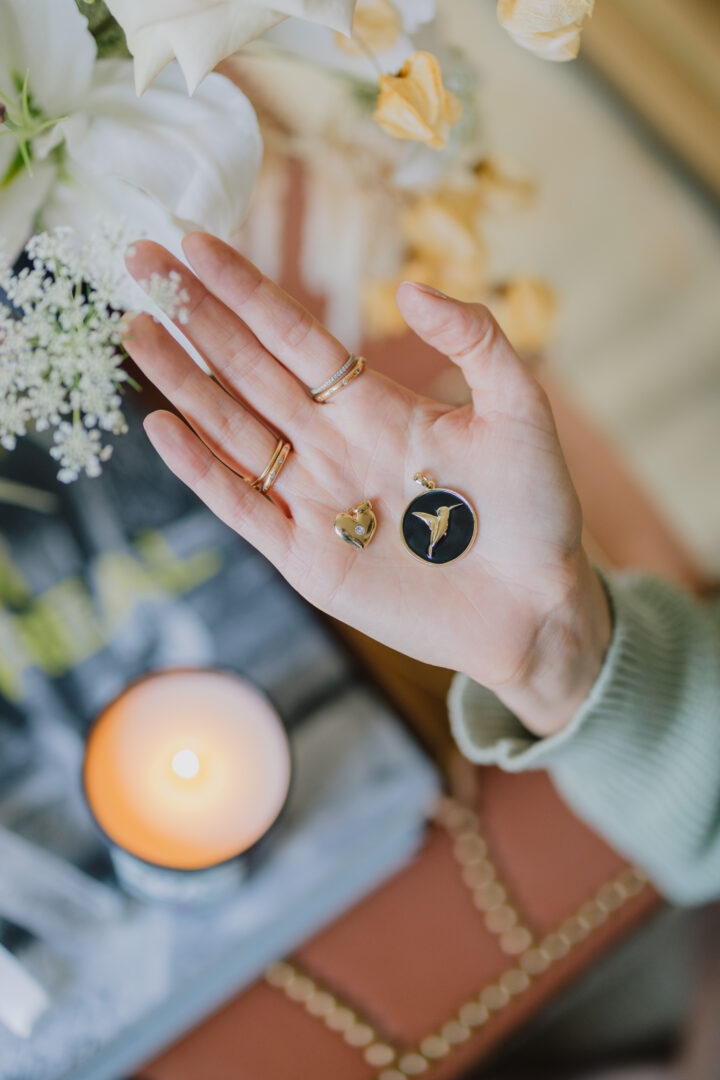 The HUDSON Heart Pendant – $46
This sweet and classic 14k gold plated pendant is a timeless addition to any necklace and a wonderful memento of your love for yourself or another! The heart is three-dimensional and features one Grade-A Cubic Zirconia stone in the center for a little sparkle.
We love wearing the HUDSON Heart Pendant alone on the RIVINGTON Rope Chain for an understated and elegant look, or adding it to a charm necklace or bracelet!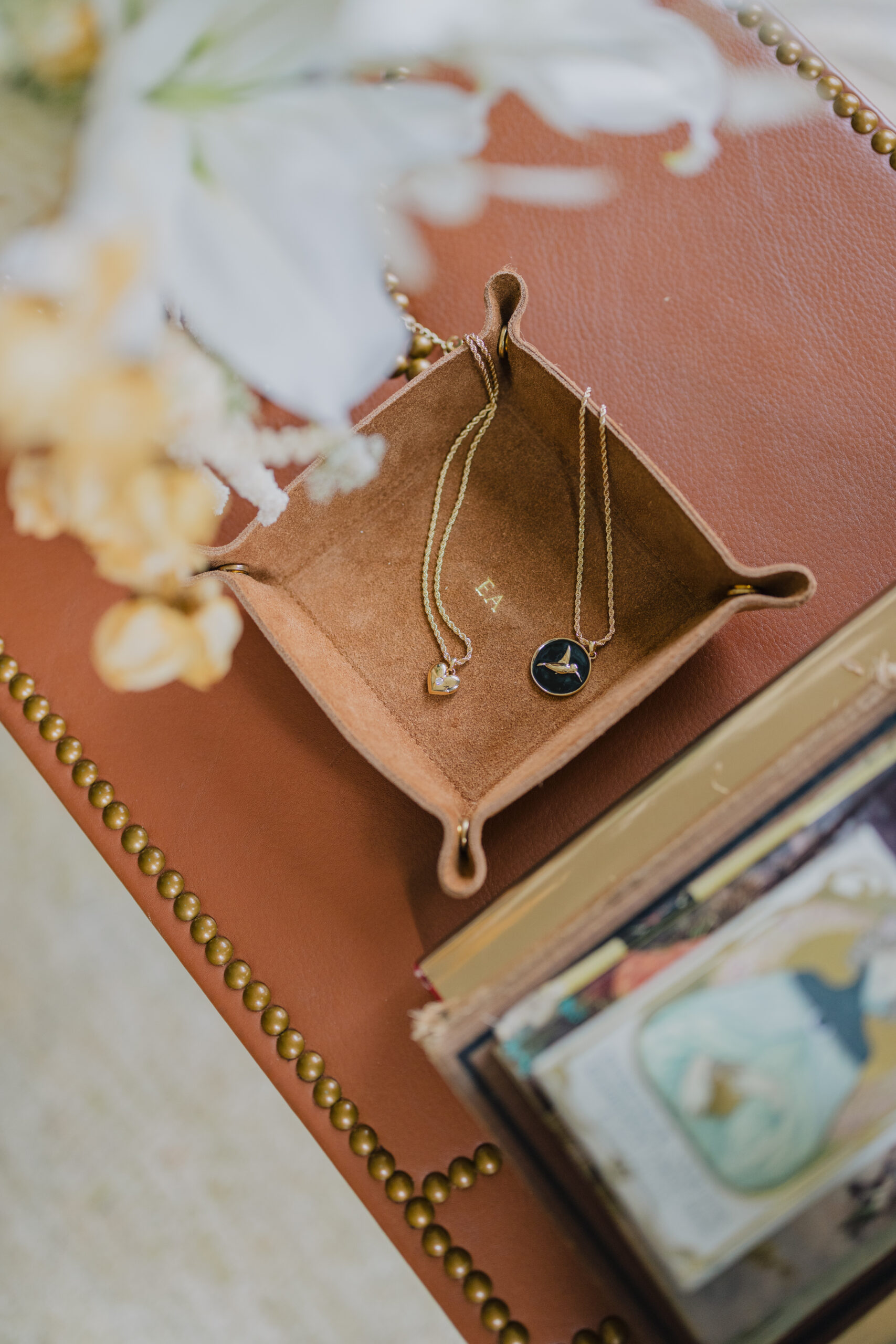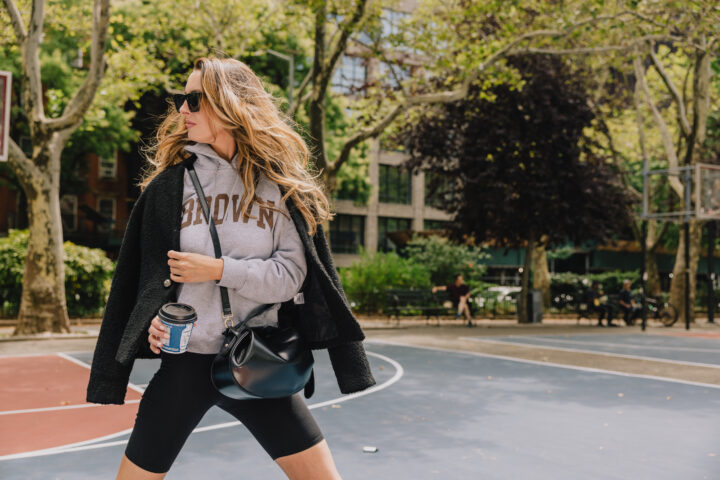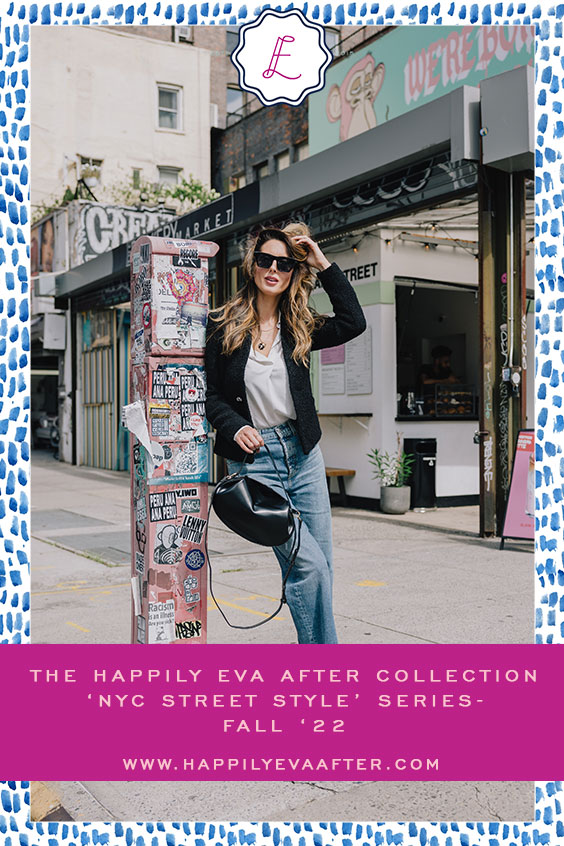 ---
Photographs by 

Julia Dags

 | Copyright © 2022 Happily Eva After, Inc. All Rights Reserved.