The following content may contain affiliate links. When you click and shop the links, we receive a commission.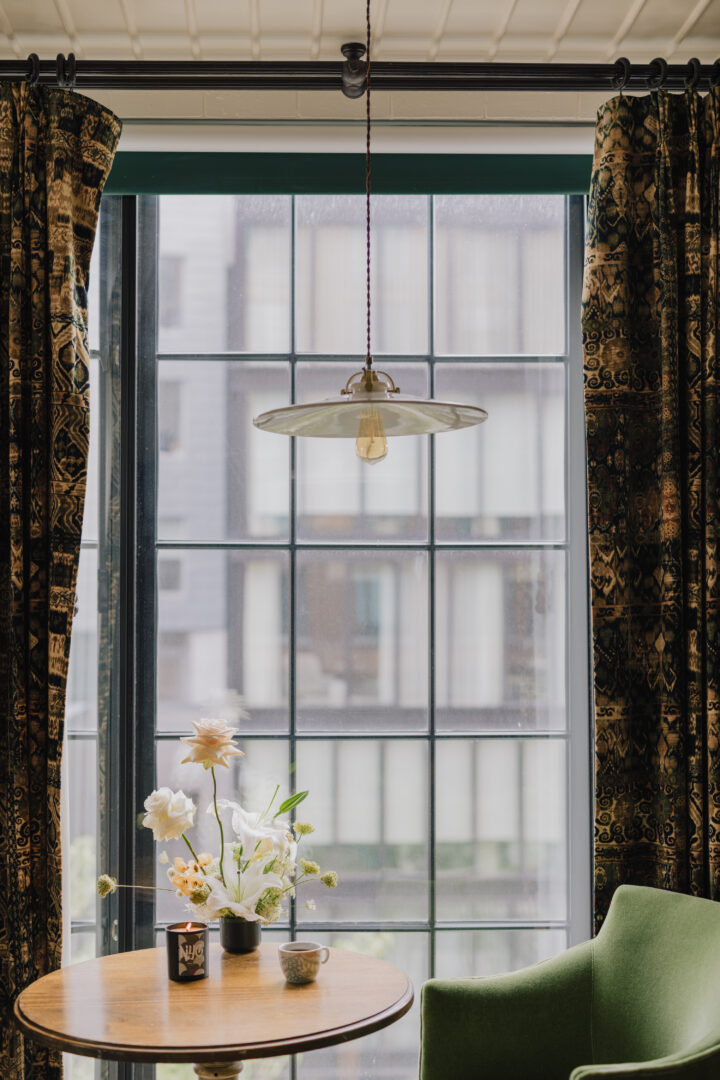 The time has come to introduce The Happily Eva After Collection's swan song! The very last series before we pause the collection indefinitely. For this Fall drop, there was only one point of inspiration I even considered…the city that raised me, with the best energy in the world: New York City! Fall is the best time of year in NYC, and it's when the streets become alive with the coolest fashion eye candy on the planet. Is there anything better than NYC Street Style?
New Yorkers are known for being ahead of the curve when it comes to style, and for making great style look elegant and effortless. I love how as a New Yorker you are forced to truly embody your outfit: dress in it, of course, but also take it along as you commute, work, dine, and then eventually make your way home. One outfit has to be so many things in a day. Because of this, New Yorkers are the Queens and Kings of versatility! I knew when I was designing my NYC Street Style drop for Fall, that I wanted this versatility to be paramount with each piece. The series had to feel like the ultra-cool vibe that is NYC in the fall, but it also had to operate the way New Yorkers operate. I wanted the pieces to be perfectly layered all together, or worn individually. Most of all, it was important that they could be dressed up or down, and that each one felt like it could be part of your wardrobe forever. I'm SO very proud of how this series turned out, and today I wanted to share a few details! Below are the names of each piece, and a few words about them. I also included some behind-the-scenes images from the shoot.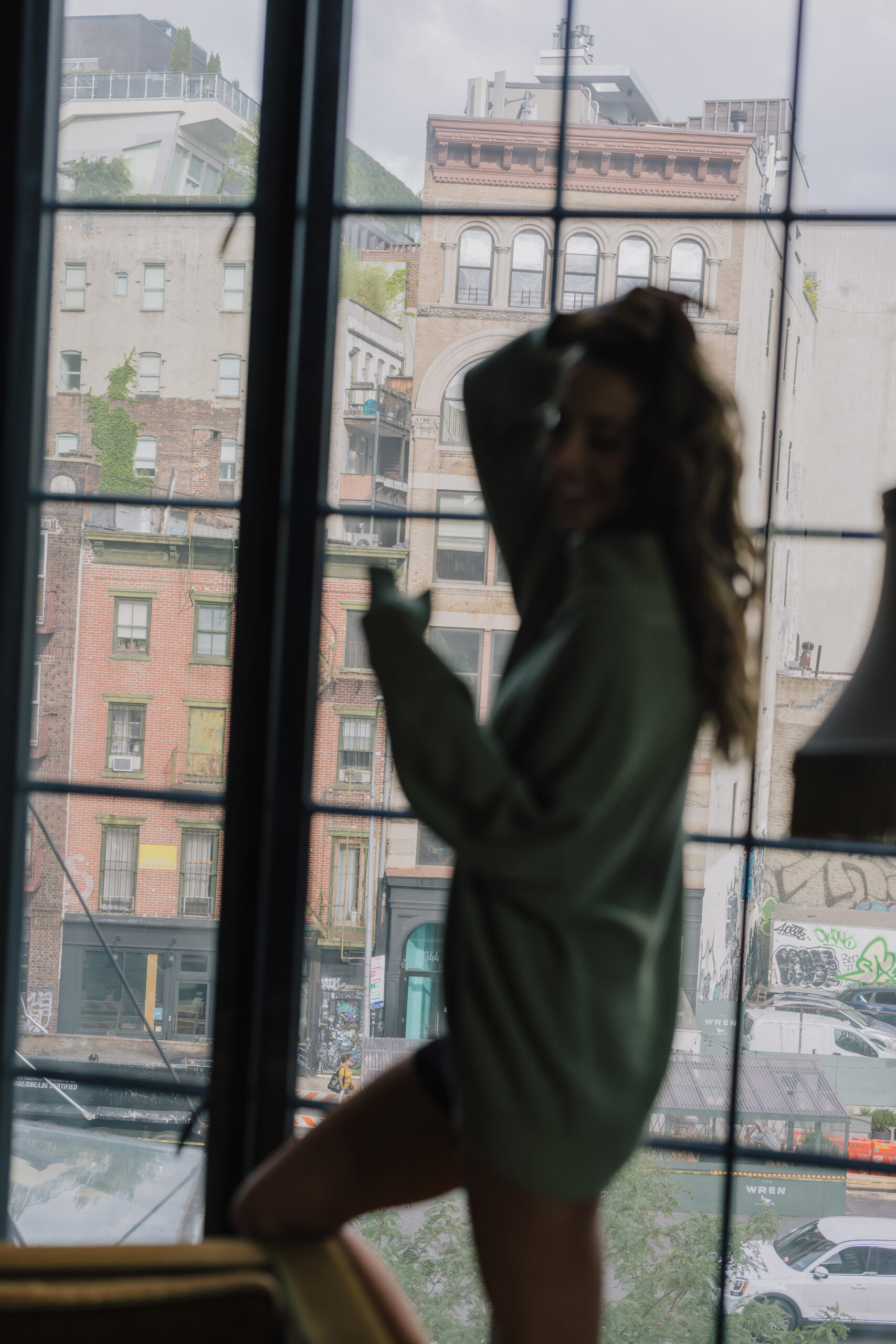 One of the things that was so fun about this final HEA Collection shoot was collaborating with people who have become like family and are each so fantastic at what they do. Julia Dags, who has shot every HEA Collection Lookbook seems to reinvent herself with each hurdle I throw her way. She takes my inspiration images and folders and so beautifully executes a new "vibe" each time we do this. I'm endlessly impressed. I also got to work with my dear friend Alex Thompson on this shoot! She came on to help me style and art direct the Lookbook, and it has been SUCH fun to work together in this way. I've been trying to scheme up other ways we can keep working together ever since! If you don't know Alex, make sure to look her up. She is super cool and creative, and everything she has a hand in is just fantastic. Check out her Instagram, too!
And, of course, the wonderful Brianna– who is the fearless heart of Team HEA, and keeps it all on track and running smoothly. She reminds me that there is always a solution to be found and a silver lining! Although this collection is the end of something, it felt fantastic to be creating with a truly positive and uplifting group of women. There was so much love poured into this collection, and I hope you guys all feel that and enjoy it!
A full Lookbook and blog post will be coming next week with ALL the details, including a line sheet with sizing and pricing, so stay tuned! The Happily Eva After Collection's 'NYC Street Style' series will drop on September 20th, at 12 pm EST. Make sure you're signed up for our HEA Insiders newsletter to be the first to access the Lookbook the night before everyone else sees it!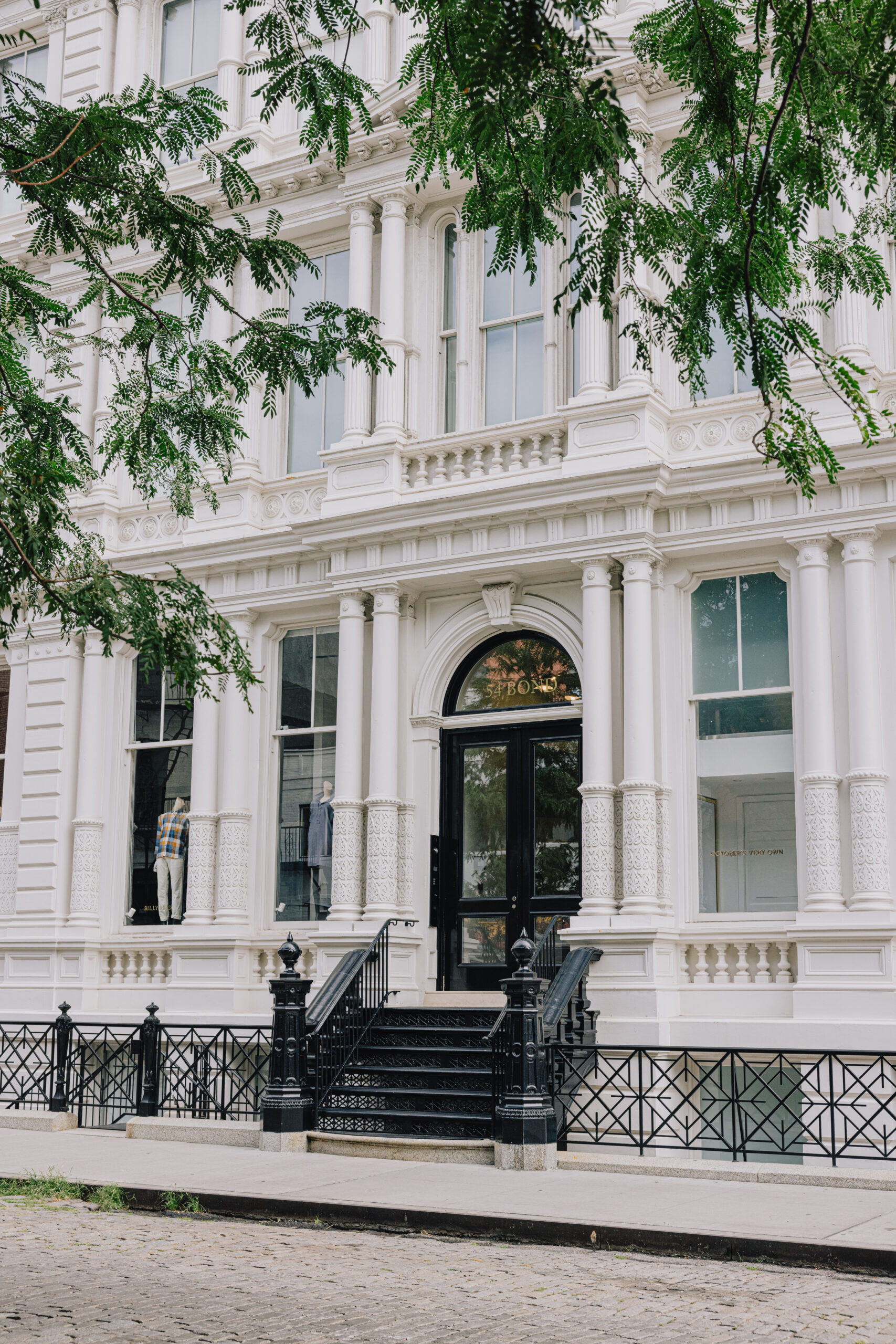 The Stanton Sweater
An oversized and cozy, 100% cotton sweater with truly special design details!
The Chelsea Jacket
A classic, tailored bouclé jacket that goes with everything and pulls any outfit together.
The Bowery Bag
A modern and chic vegan leather bag, that converts from a clutch to a shoulder bag, to a crossbody.
The SoHo Sunglasses
Our favorite HEA Sunglasses we've ever done. They look incredible on everyone!
The NYC Candle
A non-toxic, vegan, and phthalate-free candle made from essential oils and soy wax. An elegant and alluring scent that perfectly encapsulates Fall in NYC.
The Rivington Necklace
My answer to the endless DM's about the heirloom rope chain I wear daily…
The Hester Medallion
An ultra cool and striking medallion with rich symbolism.
The Hudson Pendant
A sweet and classic pendant to layer with the Hester, or wear separately.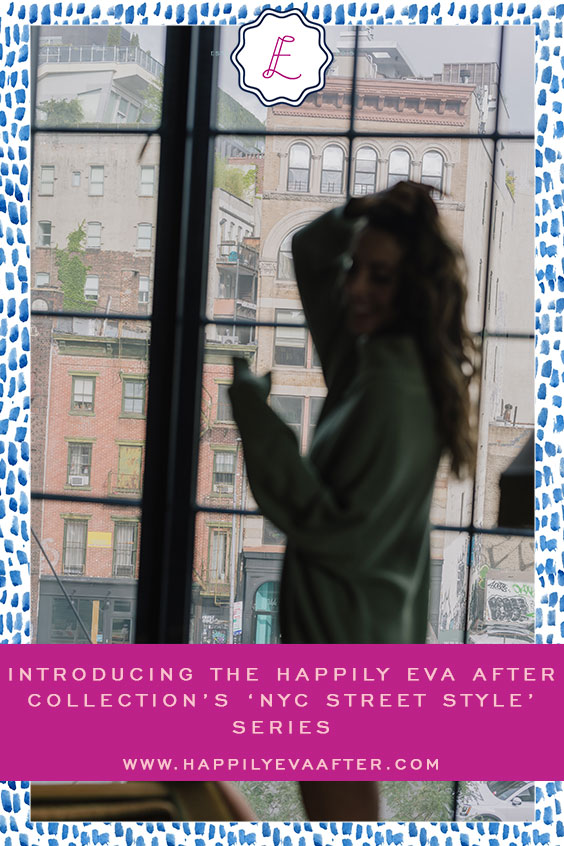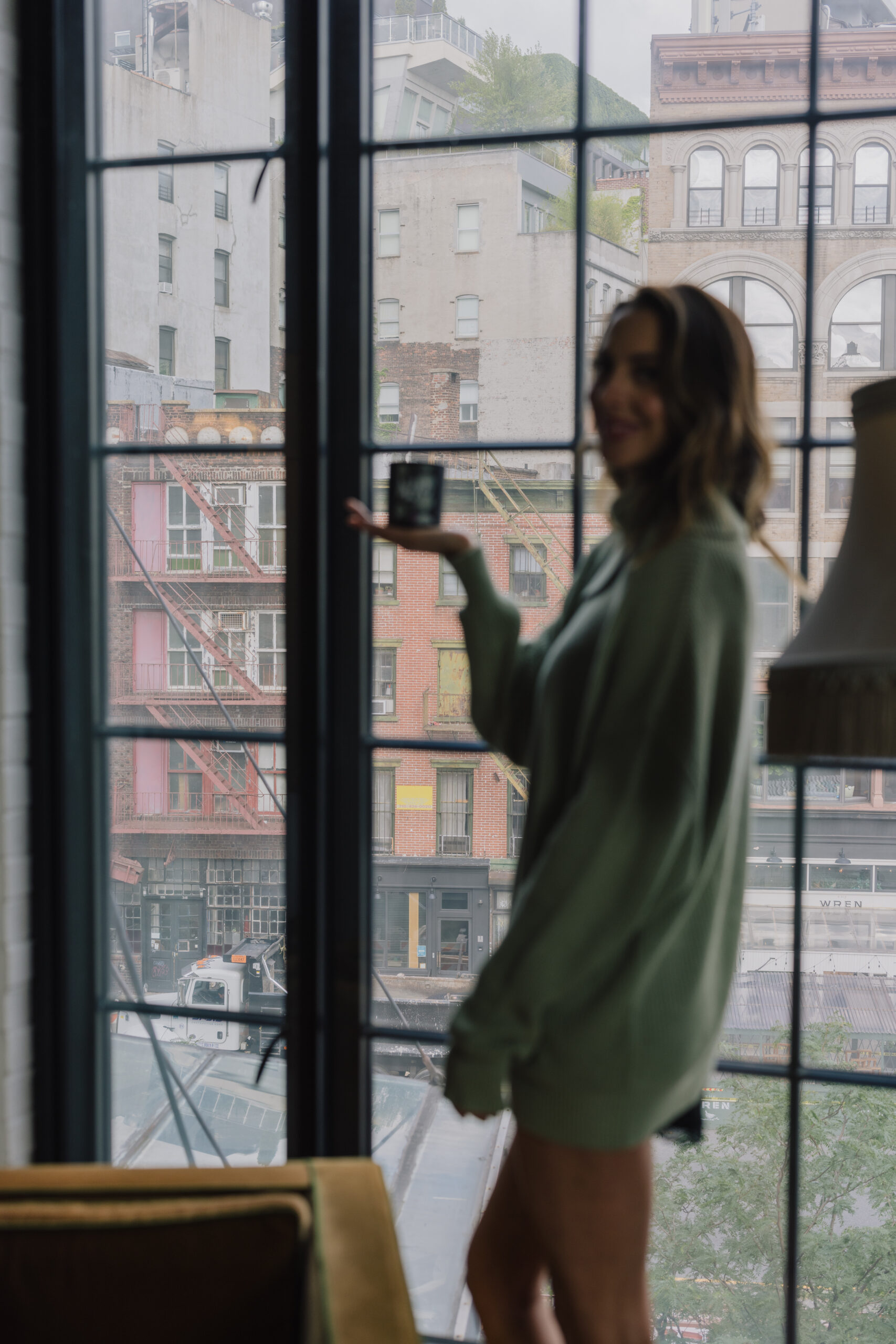 ---
Photographs by 

Julia Dags

 | Copyright © 2022 Happily Eva After, Inc. All Rights Reserved.