The following content may contain affiliate links. When you click and shop the links, we receive a commission.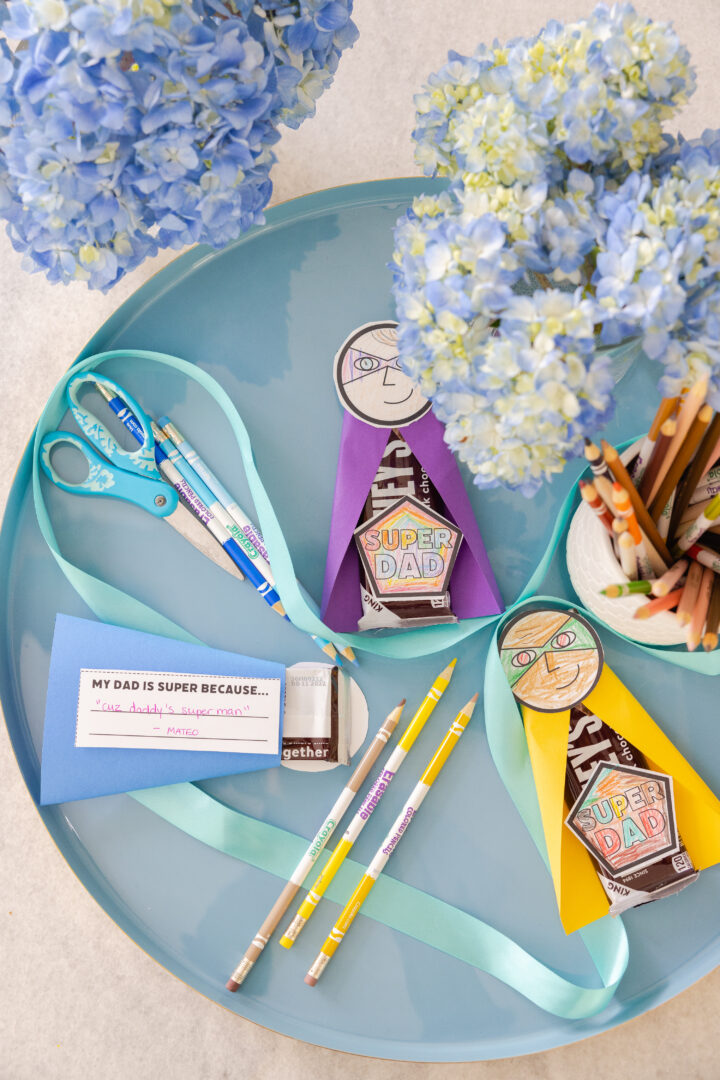 Father's Day is THIS WEEKEND! And I couldn't leave ya hanging without a super fun and easy craft you can make with your kids that will make Dad swoon. My kids' dad has a sweet tooth FOR SURE. We actually have a running joke because the kids used to get so mad when Kyle and I were still married and he'd eat their treats while they were sleeping! They'd come down and their cookie or cupcake wouldn't be on the plate anymore, and they'd groan and say "Daaaad, not again!!!" LOL. So if you have a dad figure in your life who loves himself a candy bar… this is the perfect craft for you! It's a bird, it's a plane….it's a SUPER DAD CANDY BAR!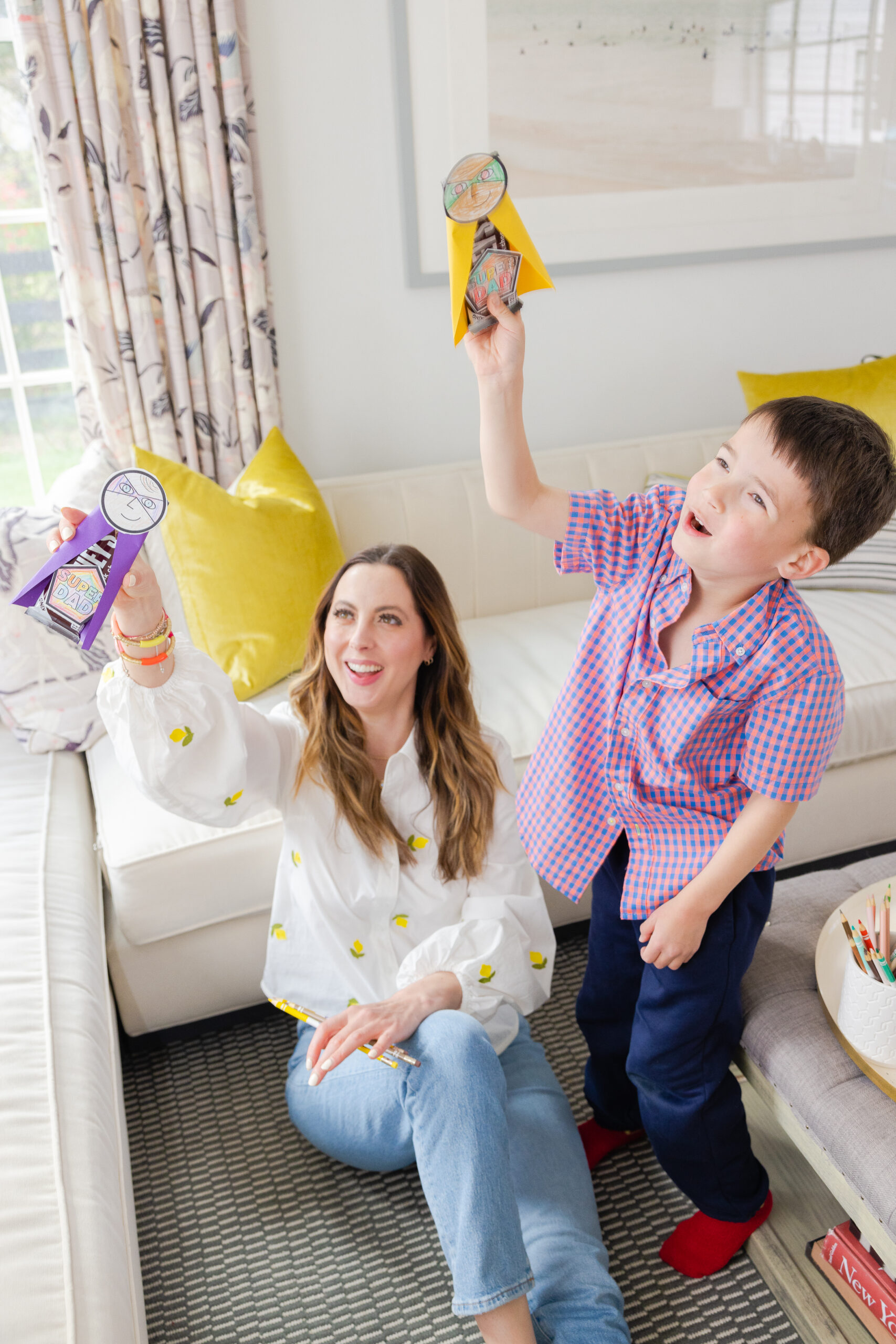 My kids loved making these Super Dad Candy Bars because they got to color them in, and also add something special about Kyle on the back. It was so sweet seeing what they each chose to write. Of course, Mateo had to dictate his to me, but I thought the message was so sweet. I plan on wrapping these up with the Tri-fold Frame I made Kyle also and presenting them all together.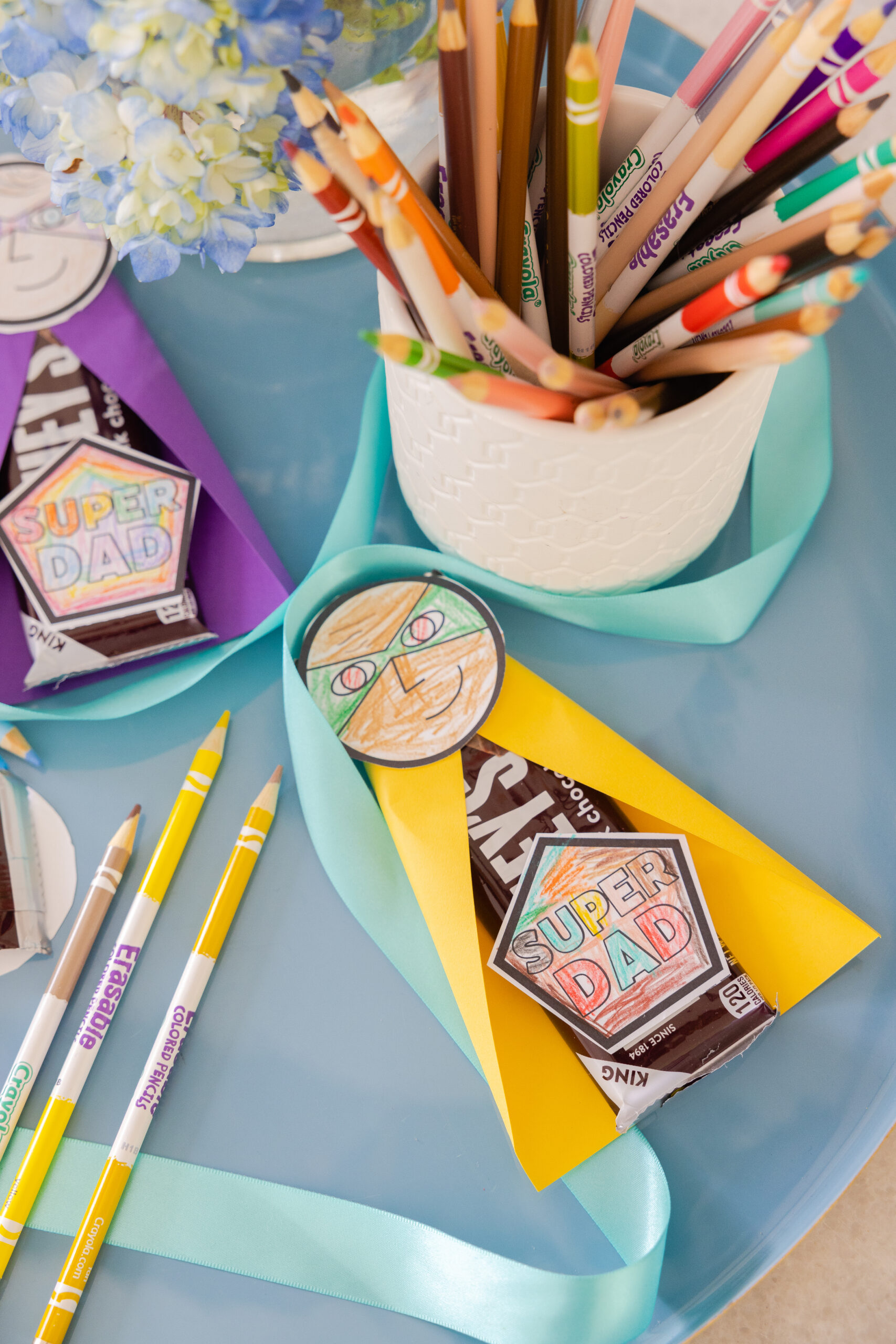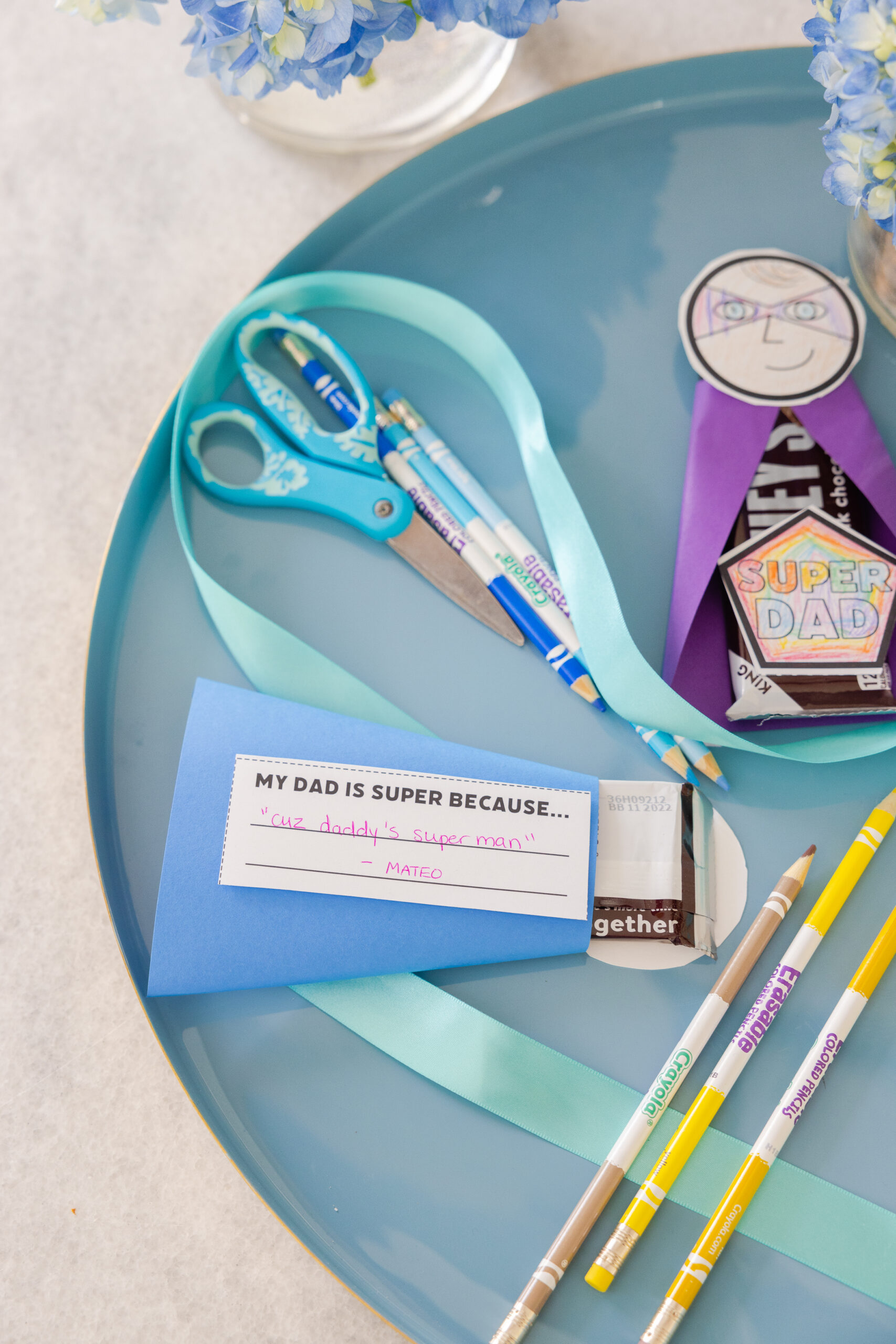 The printable for Super Dad is right HERE! You can print as many as you like/need. I hope you love doing this craft with your kiddos…but more importantly, I hope that the Super Dad in your life feels super loved and celebrated this weekend. Enjoy every moment!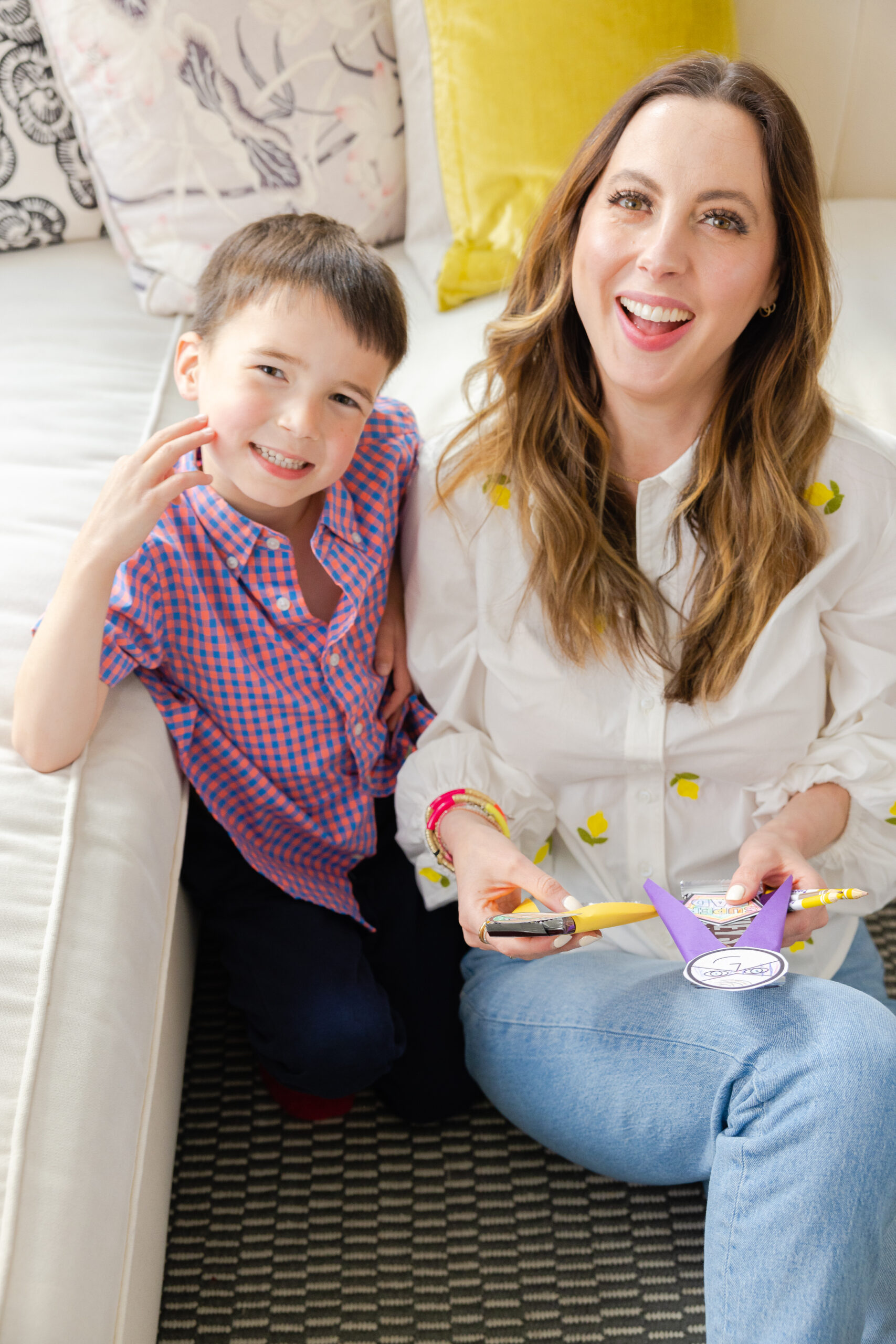 Step 1:
Complete Printable
Print out the provided printable and fill it in entirely. Once you have colored it and completed the sentence, cut it out and set it aside.
Step 2:
Capes and Paste
Next, you will select your color cape and cut it out. Once you do so, you will start to secure the printables you cut out and the cape to the candy bar.
Step 3:
Gift to Dad
Now that your Super Dad Candy Bar is complete, give it to dad this upcoming Father's Day!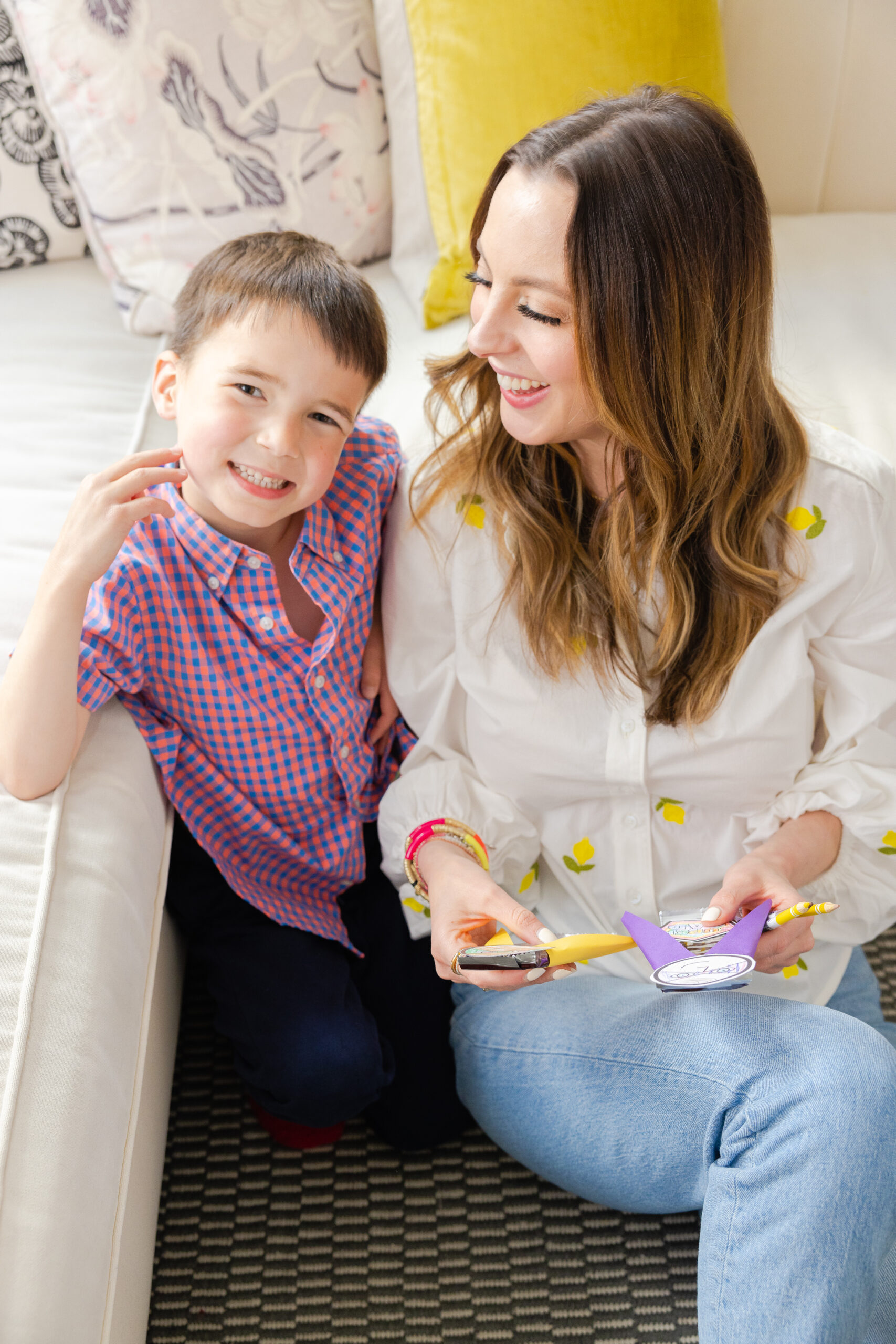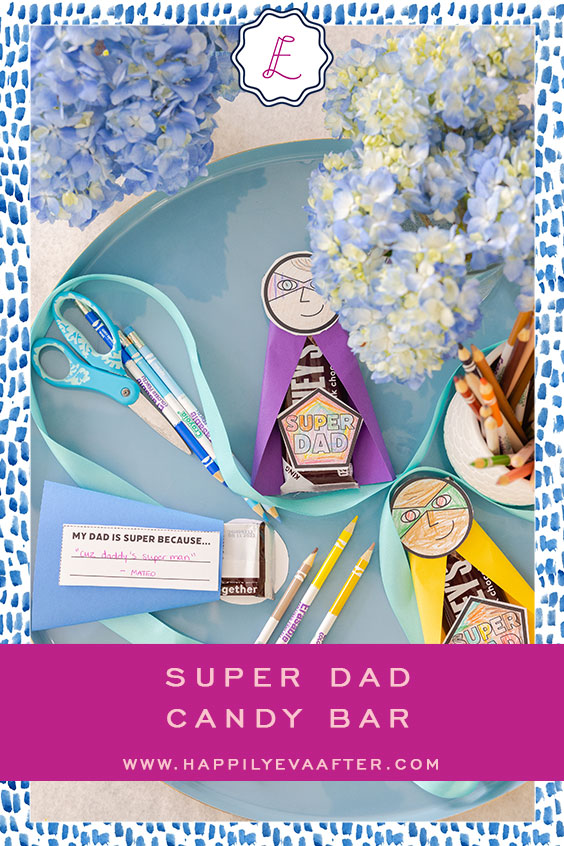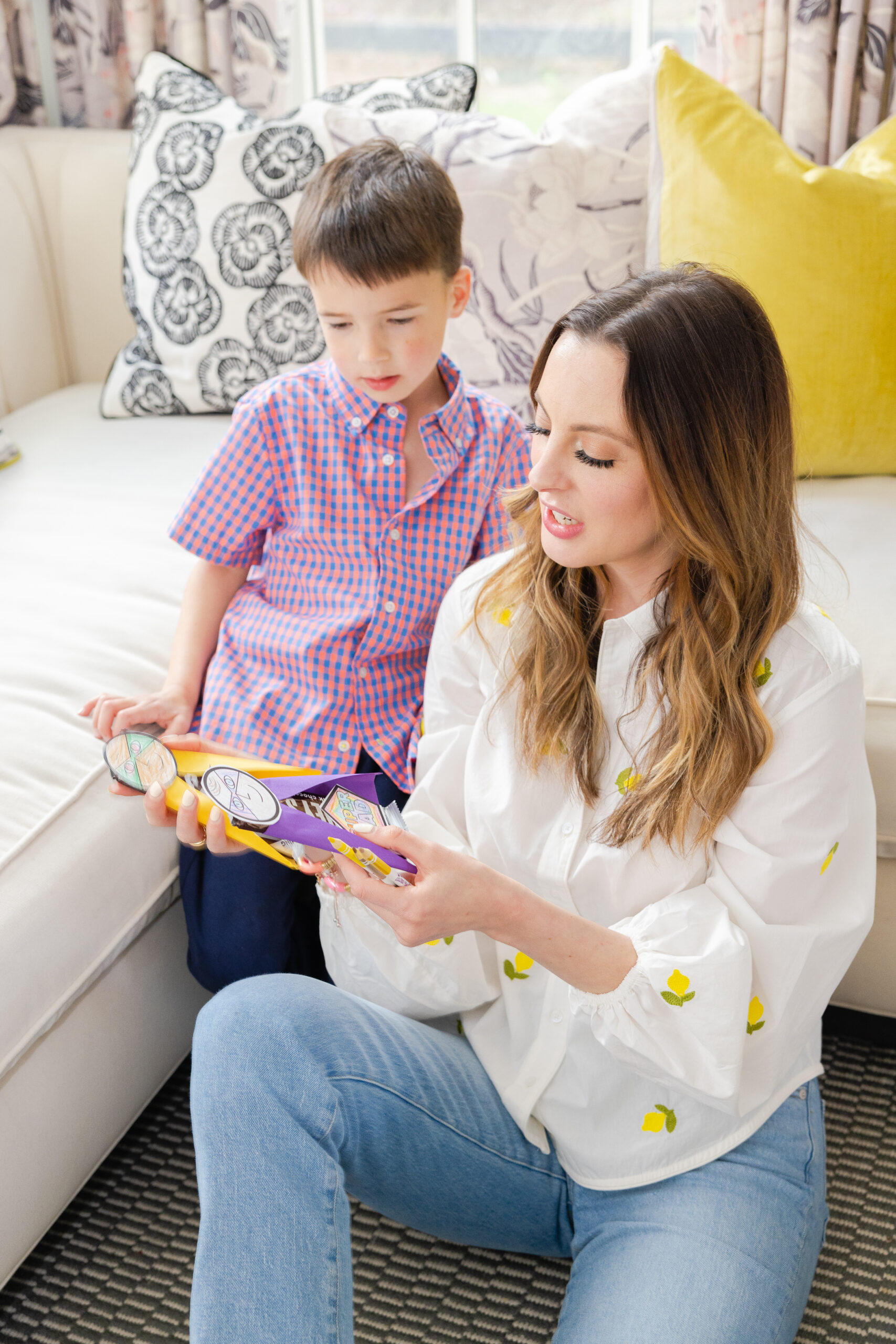 ---
Shop the post…

Photographs by 

Julia Dags

 | Copyright © 2022 Happily Eva After, Inc. All Rights Reserved.