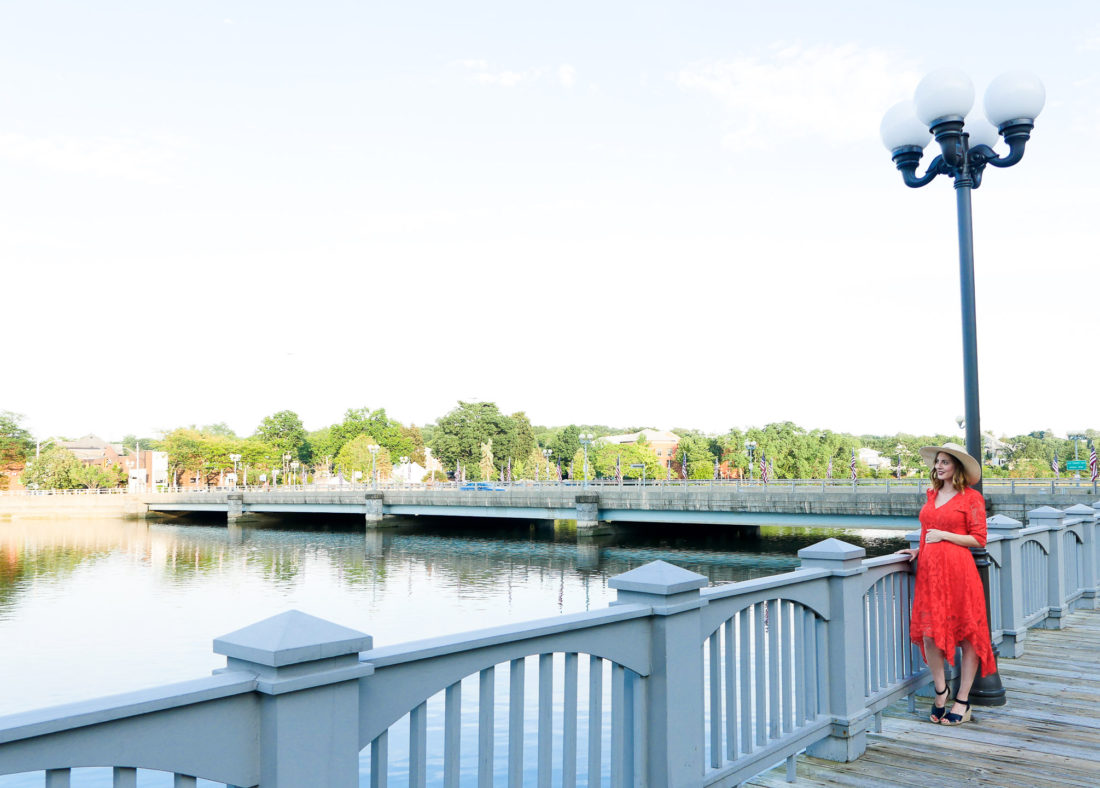 Oh hey, Connecticut, it's nice to live in you!  This week officially marks our very first week as Connecticut residents– and boy has the state been looking pretty this summer.  There are so many adorable towns right on the water…including ours!  The views take the concept of a scenic waterfront stroll to a whole new level.  It almost feels like Paris, n'est-ce pas? I've been loving exploring a bit so far, and really look forward to getting to know the area like the back of my hand…one frozen yogurt place at a time. How pregnant is that? Ha!
This Taylor Maternity dress is the perfect flowy dress for an early evening stroll.  I love how you can dress it up a bit with espadrille wedges as I did here, or dress it down with a pretty leather lace up sandal.  Either way, it's a great transitional piece for Fall, and an even greater (and so comfy!) piece for my growing bump.
If any of you have some recommendations for fun activities or places to visit in Connecticut, please let me know in the comments below!!