The following content may contain affiliate links. When you click and shop the links, we receive a commission.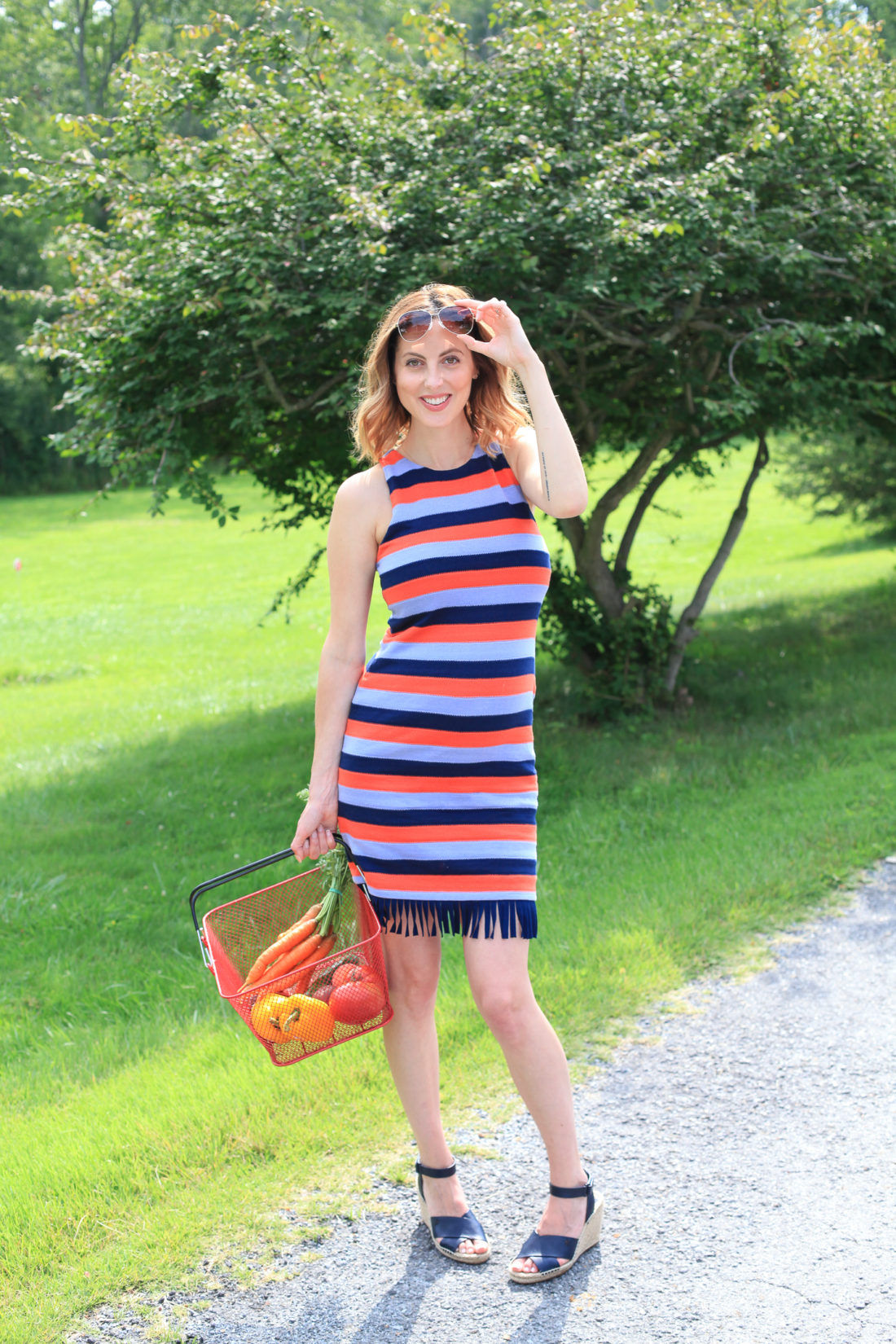 One of my favorite things about living in the countryside these past six months has been the abundance and proximity of great Farmer's Markets and Farm Stands.  Finding ultra-fresh produce really can't be beat, and always inspires me to cook up something new for dinner.  During these last few weeks of Summer, fresh produce is just exploding off the vine– it's the ultimate time to check out the local Farmers' hauls!  It's also the best weekend activity, even with kiddos in tow.
I love this knit striped Tory Burch dress for venturing out to the markets! It's non-maternity, but still hugs me in all the right places.  The knit fabric is so flattering and is almost like training wheels for Fall's knit dress trend.  Paired with a wedge espadrille, it's cute enough to wear to brunch after your Farmer's Market adventure!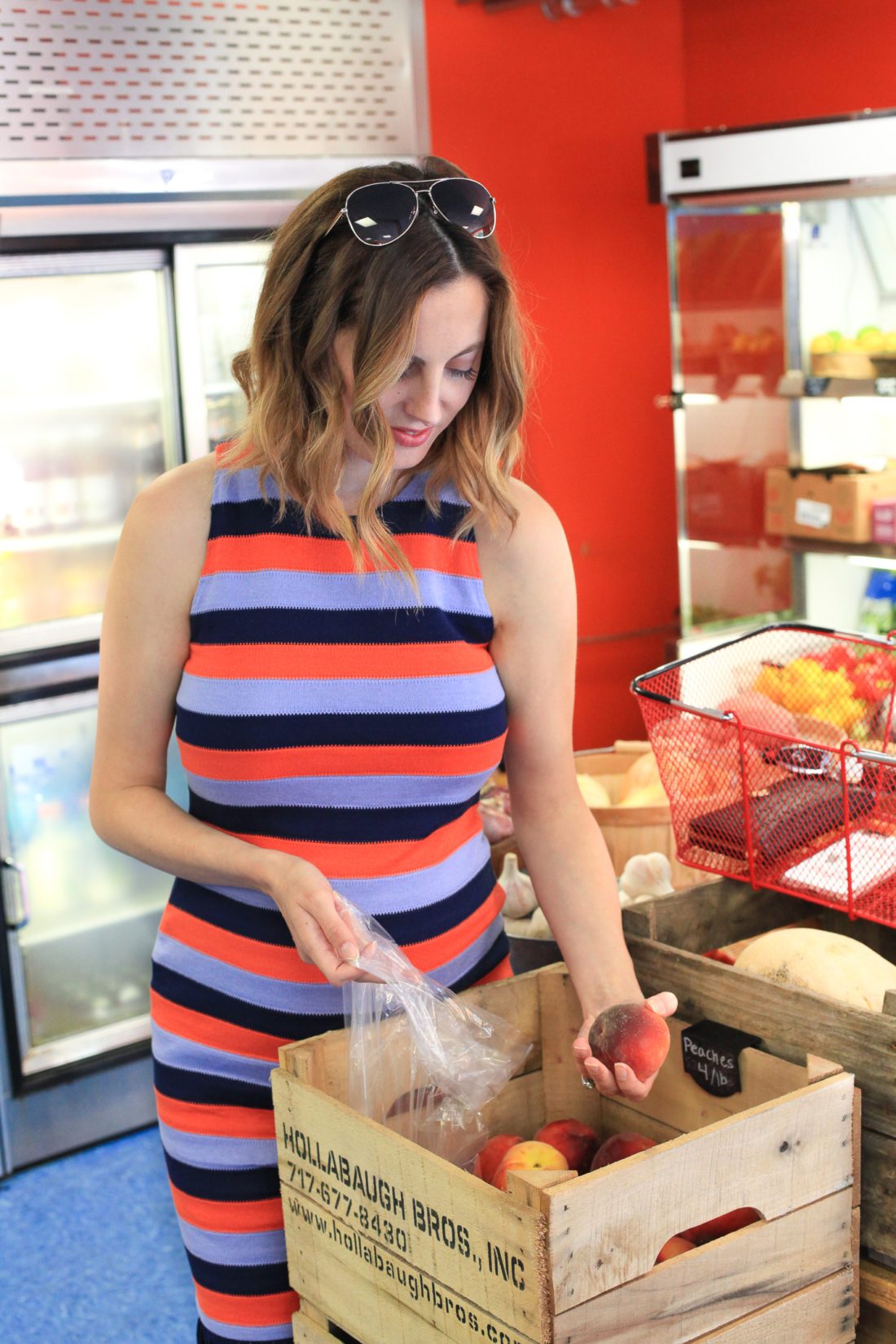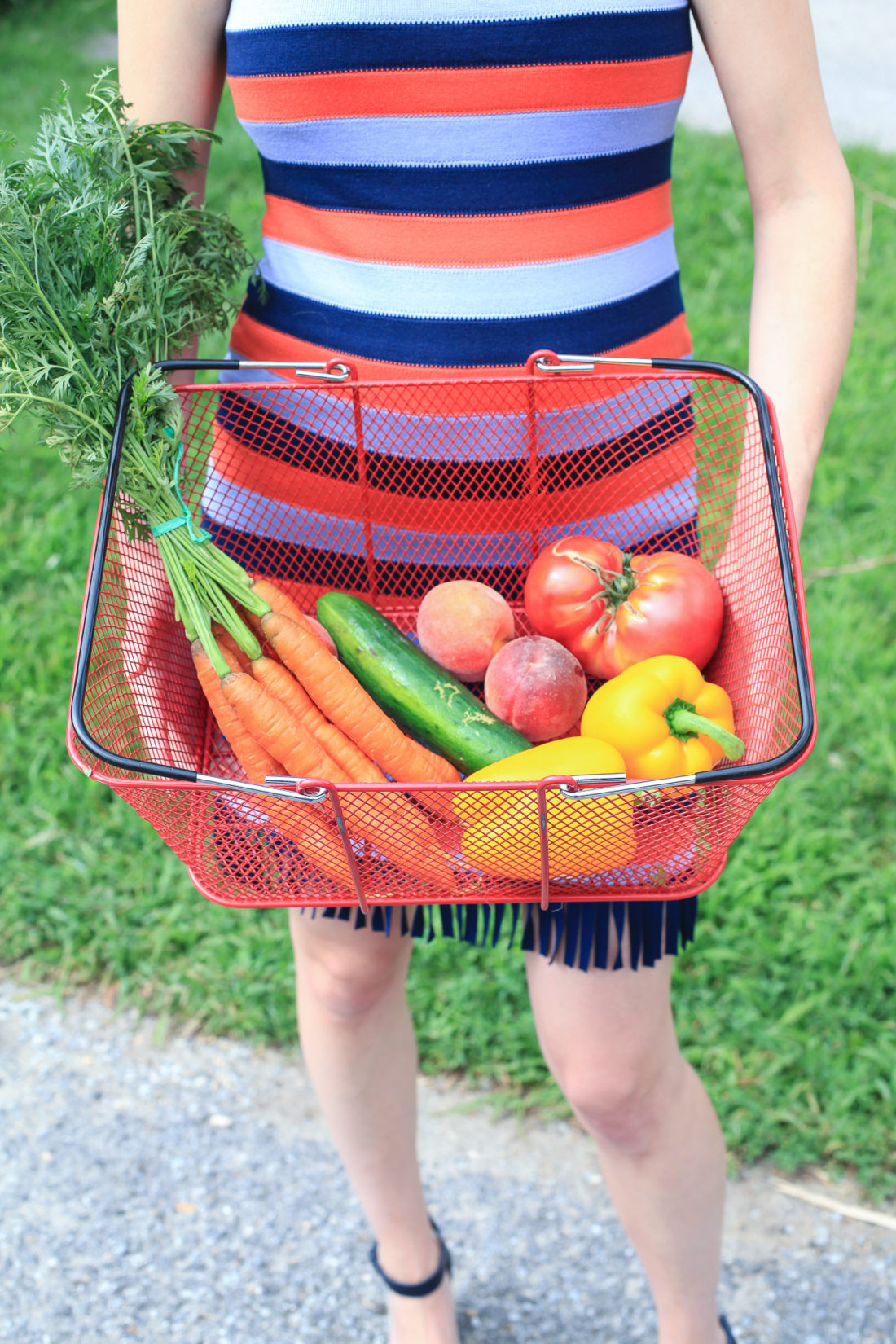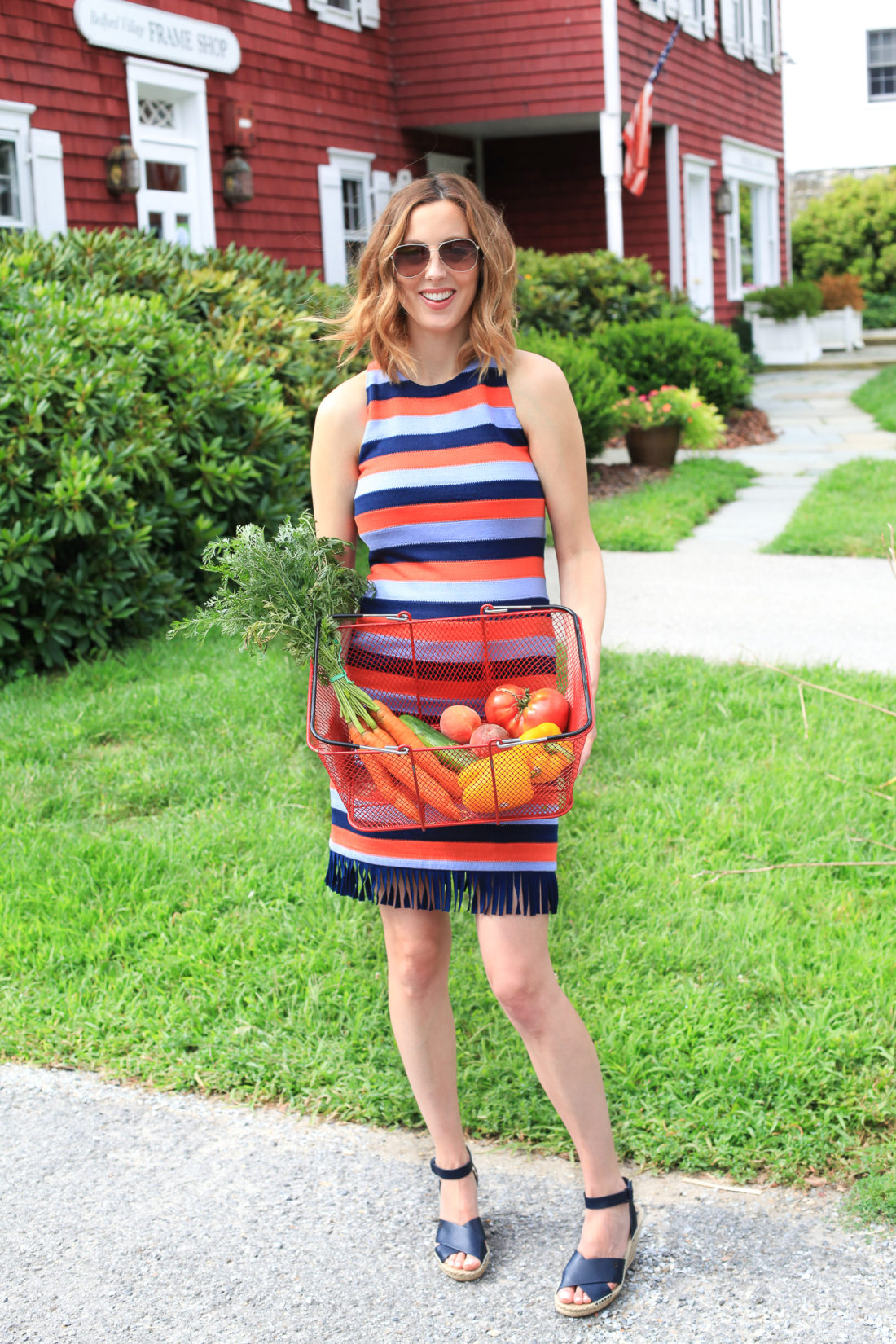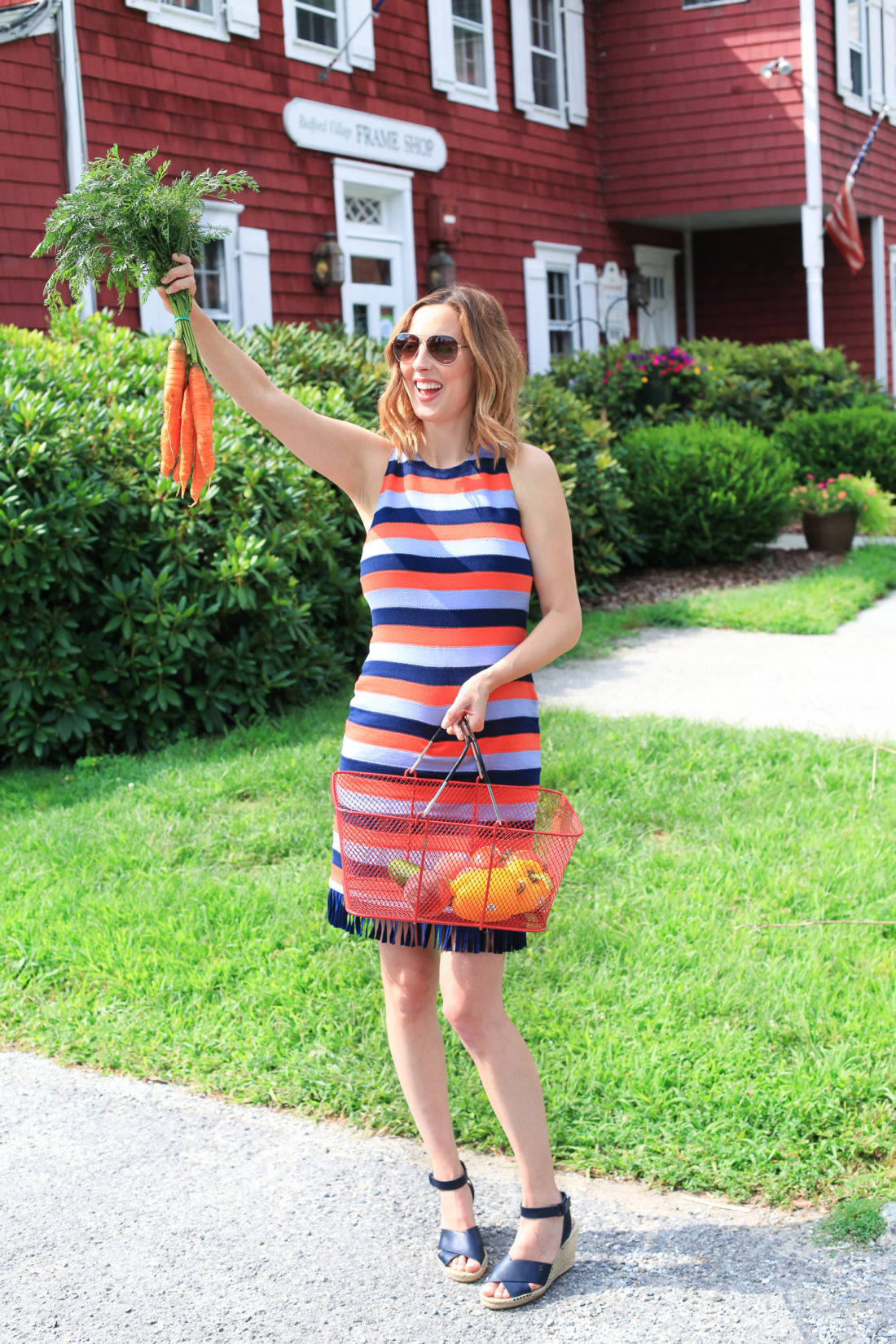 Tips for your Farmer's Market visit…
Bring your own bag.  Some vendors charge for plastic! I love reusable bags like this to cart my produce around
Know what's in season before you go! This helps you keep an eye out for the best of the best during your hunt.  In August, look for: Avocado, Blackberries, Blueberries, Carrots, Cherries, Corn, Cucumbers, Eggplant, Green Beans, Kale, Peppers, and my personal favorite PEACHES!
Bring Cash.  Some vendors lower their prices the more you buy, so be prepared with smaller bills to accommodate changed prices!
Ask for samples! Most vendors are happy to give you a taste of the merchandise.  Sometimes I bring Marlowe to the markets and feed her breakfast just with all the samples of fresh fruits that are set out everywhere.
Get inspired by your finds.  Websites like Epicurious allow you to search one ingredient to find a plethora of recipes.  See a particular fruit or veggie that looks DELISH but don't know what to do with it? Search it on there and get a great recipe you might not have thought of!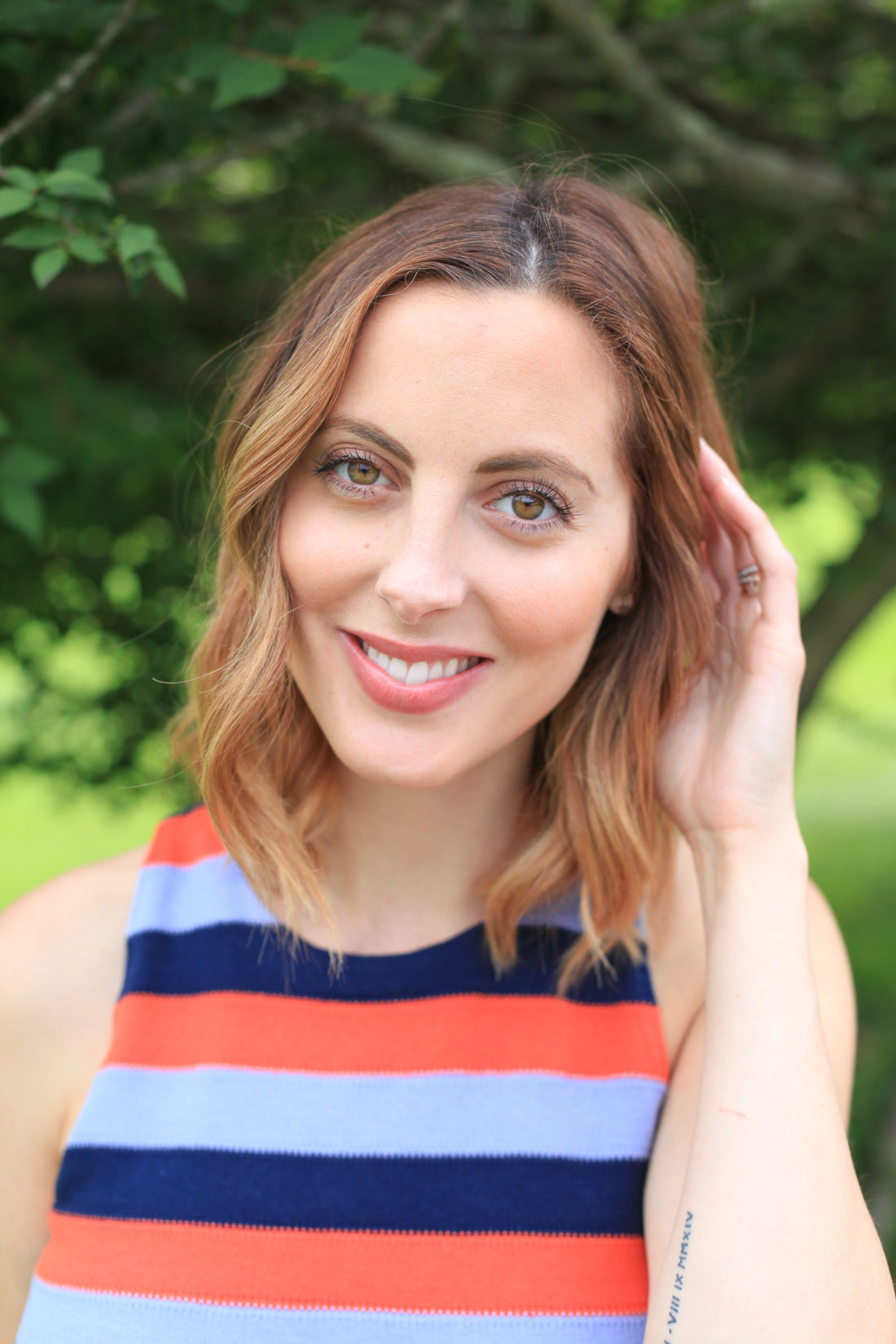 Shop the look…

Photographs by Anel Dzafic