The following content may contain affiliate links. When you click and shop the links, we receive a commission.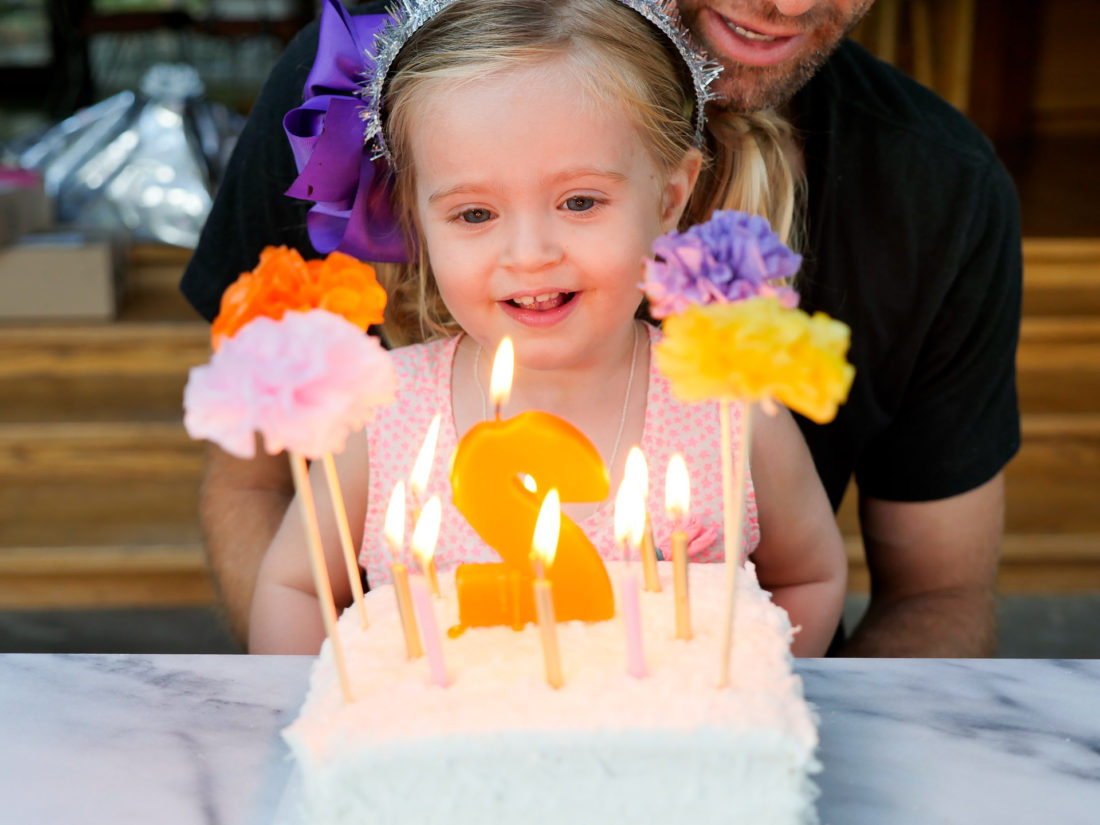 Yesterday was emotional.  How else are you supposed to feel when it's a special day set aside to cherish, celebrate, and marvel at the love of your life?! My little (not so little) baby turned TWO yesterday, and it brought all the feels to the table.  Of course the age was no surprise–  but if you're familiar with this blog (or my Snapchat!) you know that this kid is like a twenty-five year old stuck in a Toddler's body.  There are moments when something hilarious or poignant comes out of her mouth and I think to myself: "Are you totally sure this kid isn't seven?".  But it also feels like just a few months ago that I was bracing myself in my husband's arms, riding the waves of my contractions and begging my unborn baby girl to make her way in to the world.
The bond that I have with my daughter is really hard for me to describe.  I'm sure a lot of you other Mamas know exactly what I'm talking about.  When Marlowe was born, I looked at her face and thought immediately that there was something so familiar about it.  It wasn't because she looked like me (she still doesn't) or because I had seen her so many times on the ultrasound.  In the days after her birth, I kept staring at her, wondering who it was that she reminded me of.  Finally one day I realized– and the realization nearly brought me to my knees.  What I realized was that in my searching I was being too literal– it wasn't my eyes that I was recognizing her with, but rather my heart.  The essence of me had been waiting for the essence of her, probably my entire life.  And here she was.  I still feel this way every moment that I'm with my daughter.  I delight in her more than I thought I could delight in anything.  Her spark inspires me in ways that I will always be indebted to her for.  I'm in awe of her.  Why? Because she's better than me– much better, in every way.  Funnier, smarter, prettier, more open, more intuitive, braver.  I have days where I can't believe that Kyle and I created this human being who seems to be the better parts of both of us.  I'm so, so proud of her.  I never thought that this is what Parenting somebody would feel like.
Of course there are many, many, many, MANY moments of frustration, too.  Of boredom, of inconvenience, or of fear and doubt.  The road hasn't been easy– it isn't for any parent.  This is the great equalizer, of course.  But it's taught me that with any kind of magic, there are always valleys of darkness between the brilliance– that only by sticking with something and riding the waves do you really begin to see the beauty and power of it.  Yesterday was a reminder of how far we've come as a family.  That we made it together– that the unit that was born two years ago in a bedroom in California is still as tight as ever despite the bumps along the way.  We couldn't wait to celebrate Marlowe's special day and to try to give her as much joy as she has brought us during these quick two years!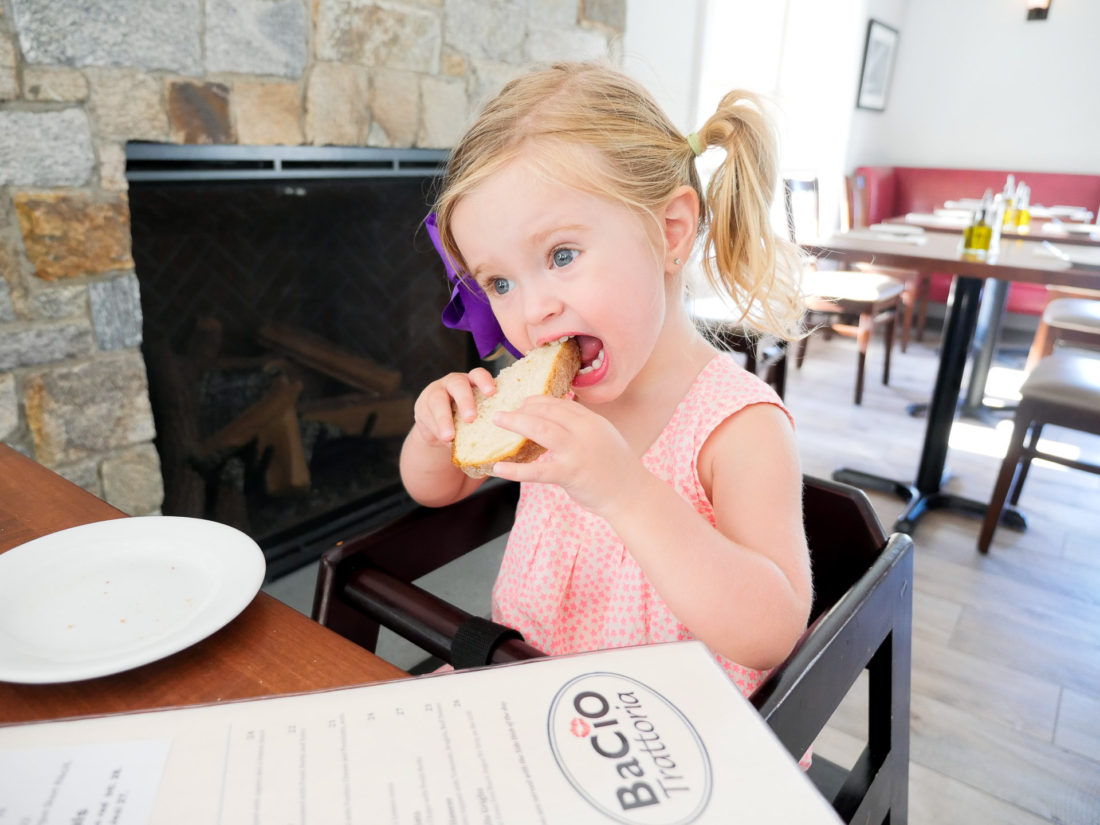 Marlowe spent the majority of the day celebrating at school with all her friends. They had cupcakes, and sang her Happy Birthday (five times I think, actually! Ha!) and played a lot outside and in the sprinklers.  We came early to pick her up and hang out and she was bouncing off the walls with happiness and excitement (and cupcakes)! I was so happy that she got a bit of kiddo hang time on her birthday this year, with the people that she loves so much.  Then, we took her out for pasta and meatballs! Her favorite!  Marlowe always feels really special when she gets to go out to dinner with just me and Kyle.  She gets extra goofy and wants to show off to anybody who is interested.  Our plan was to wait until after cake at home to give her all her Birthday Presents, but there was one special present to give her at dinner!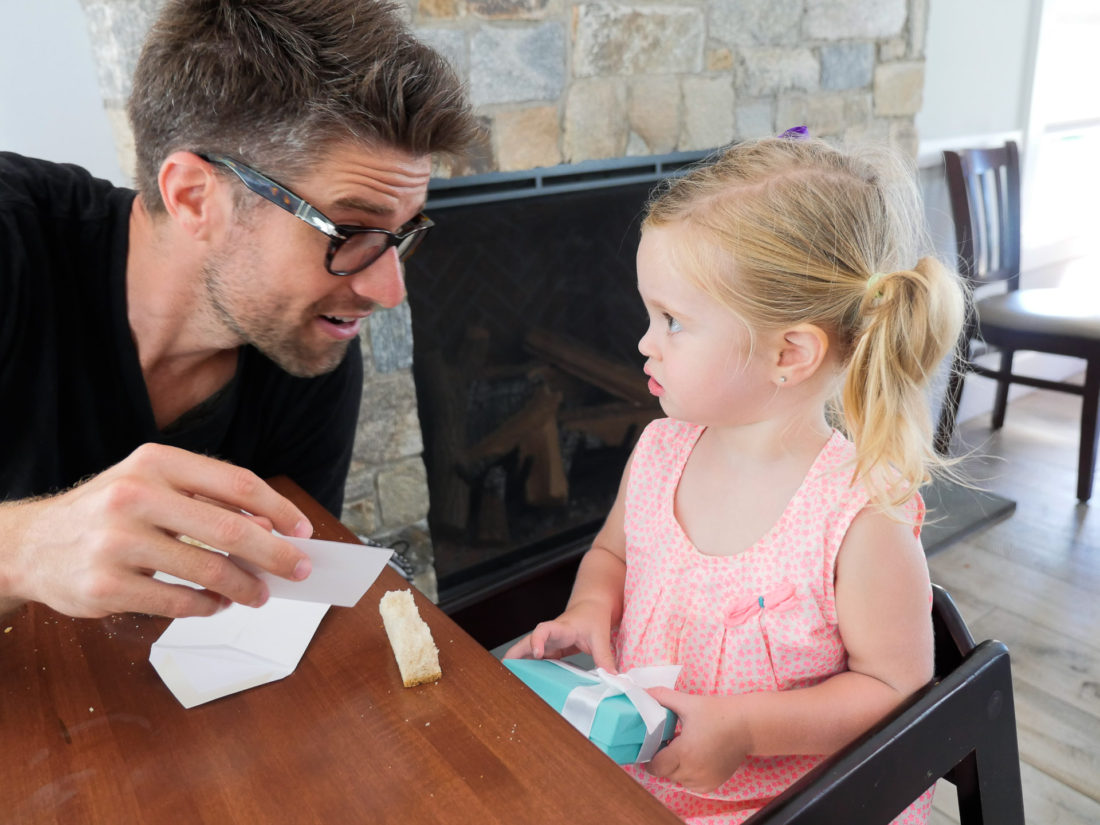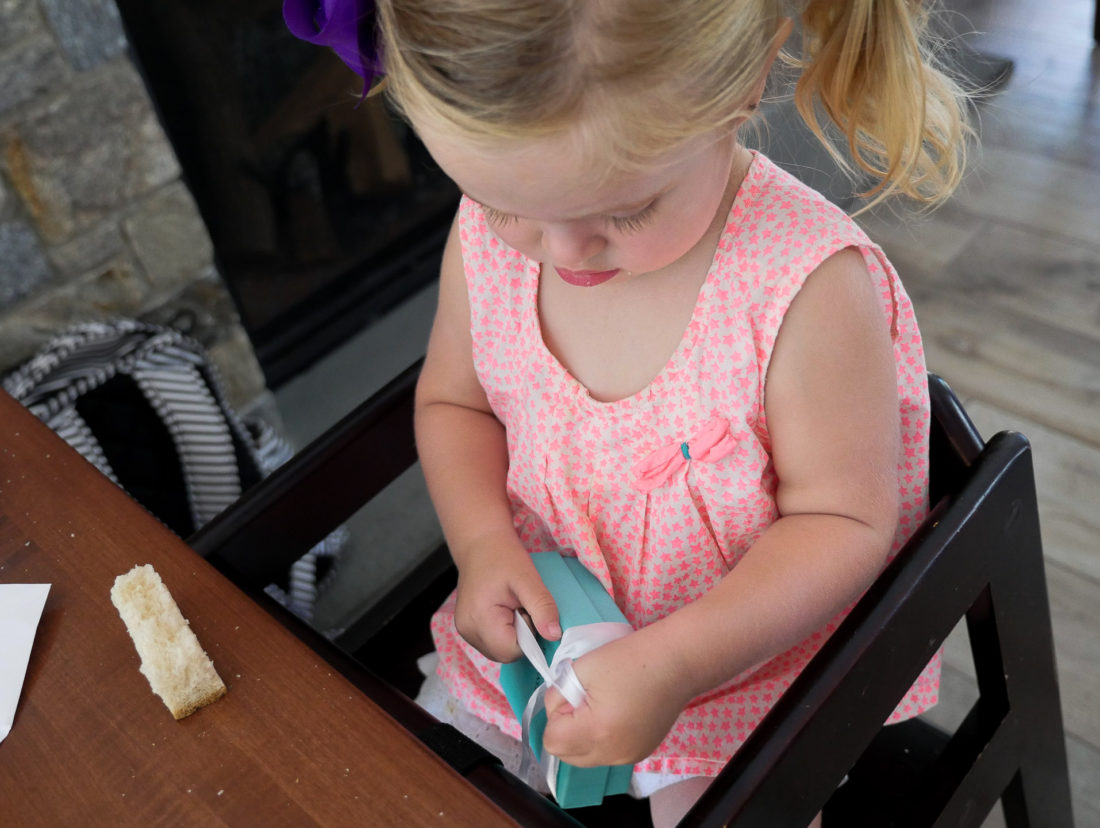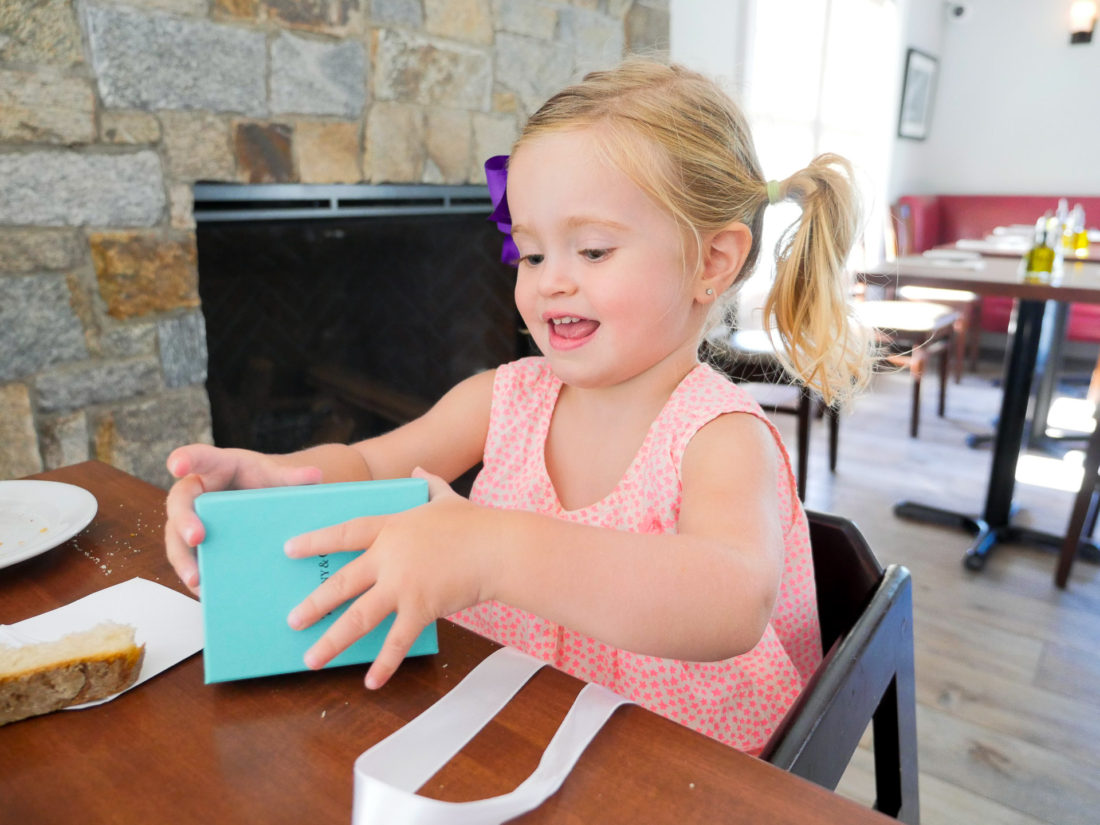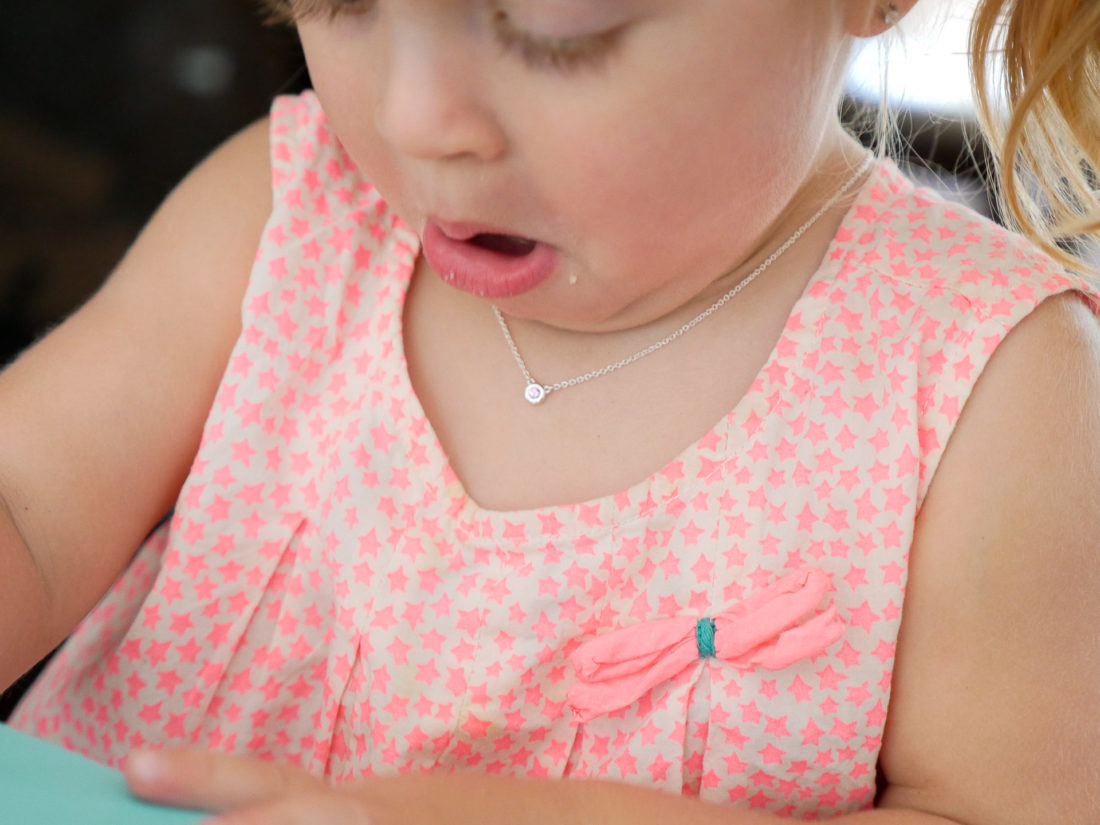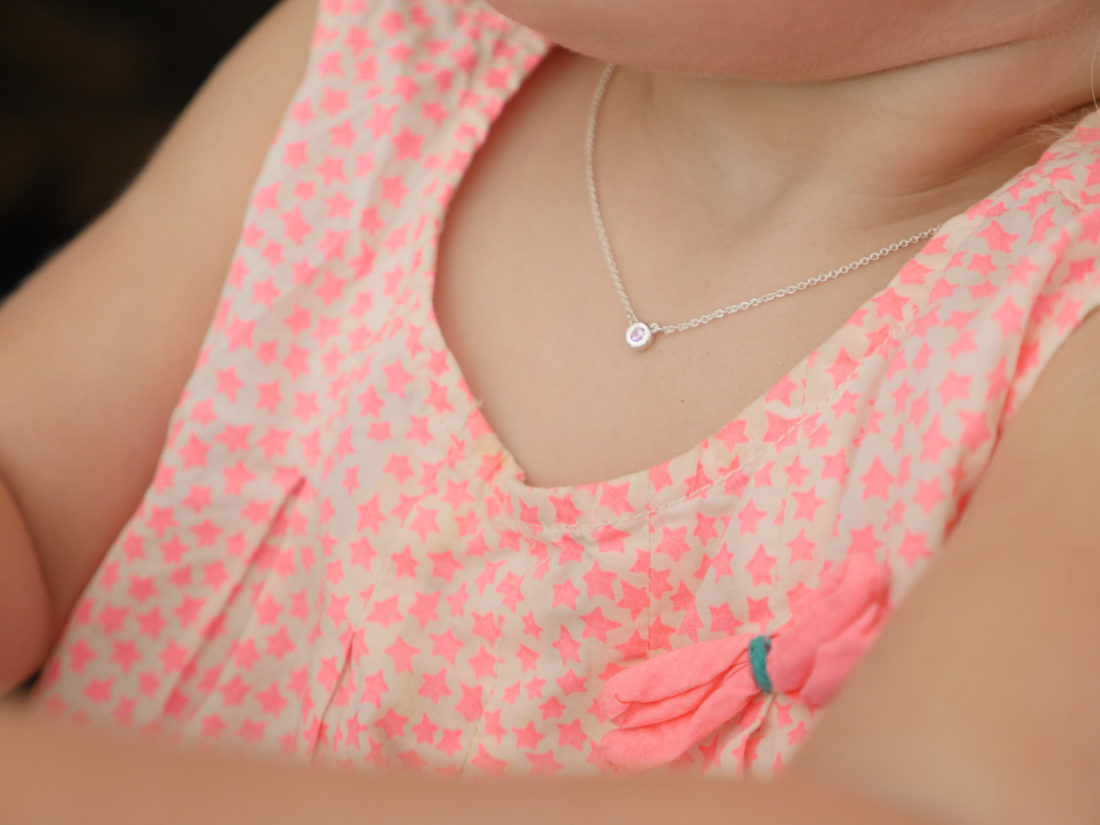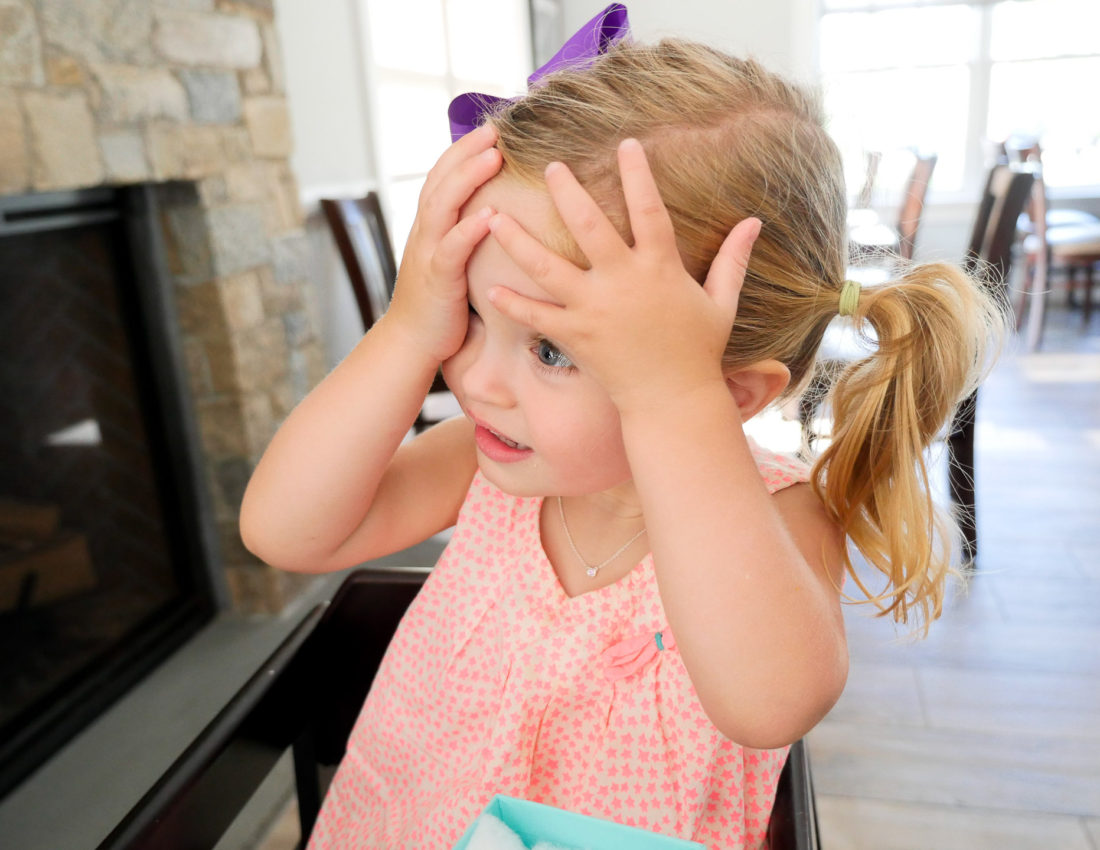 One of Marlowe's set of Godparents had sent a special blue box for their baby girl (they spoil her! I will make her mop the floors to make up for it!) and I knew she had to open it first. Inside was the most beautiful Tiffany necklace with a pink sapphire! I had been looking for a necklace to give her because she loves them but I hadn't found the perfect one.  They certainly did.  She adores it!  The sweetest part is that I have a matching one (in gold with a diamond) that I got for my sixteenth birthday from my own Godparents! We put it on her and she kept trying to look down to see it sparkling.  She's very in to Cinderella recently and she announced that it was "My Cinderella necklace, Mommy! My princess one!"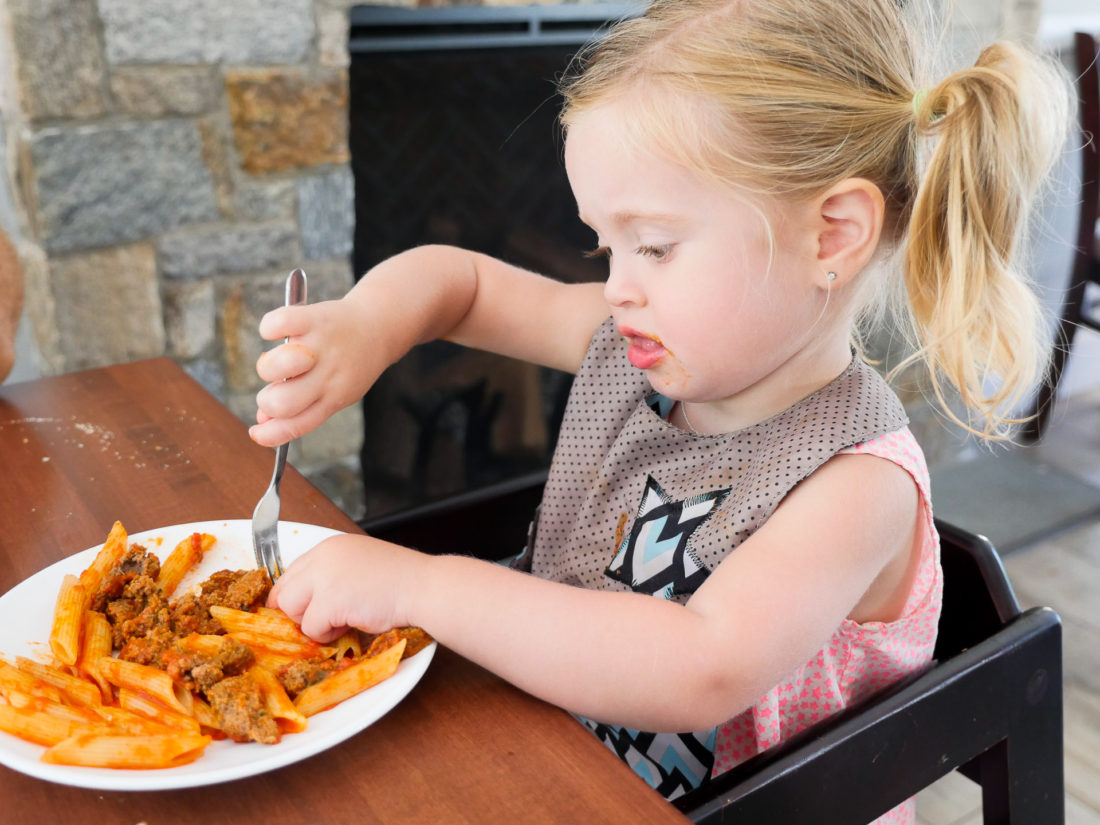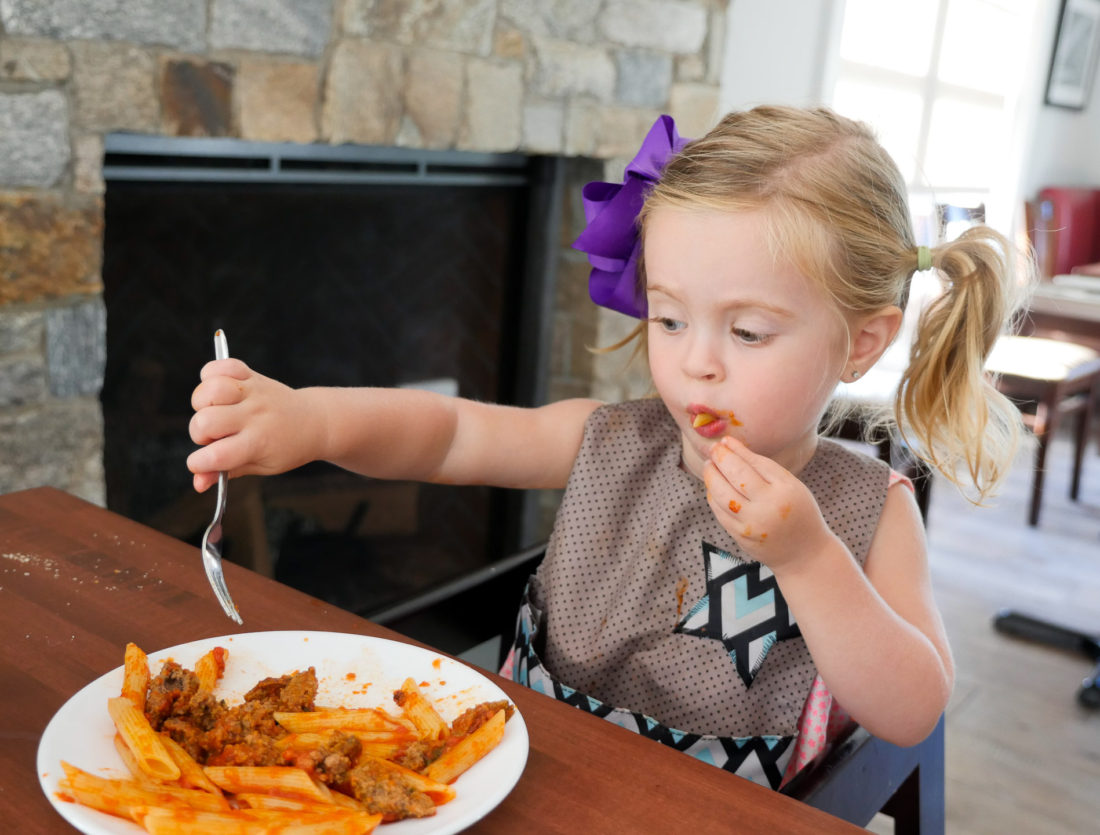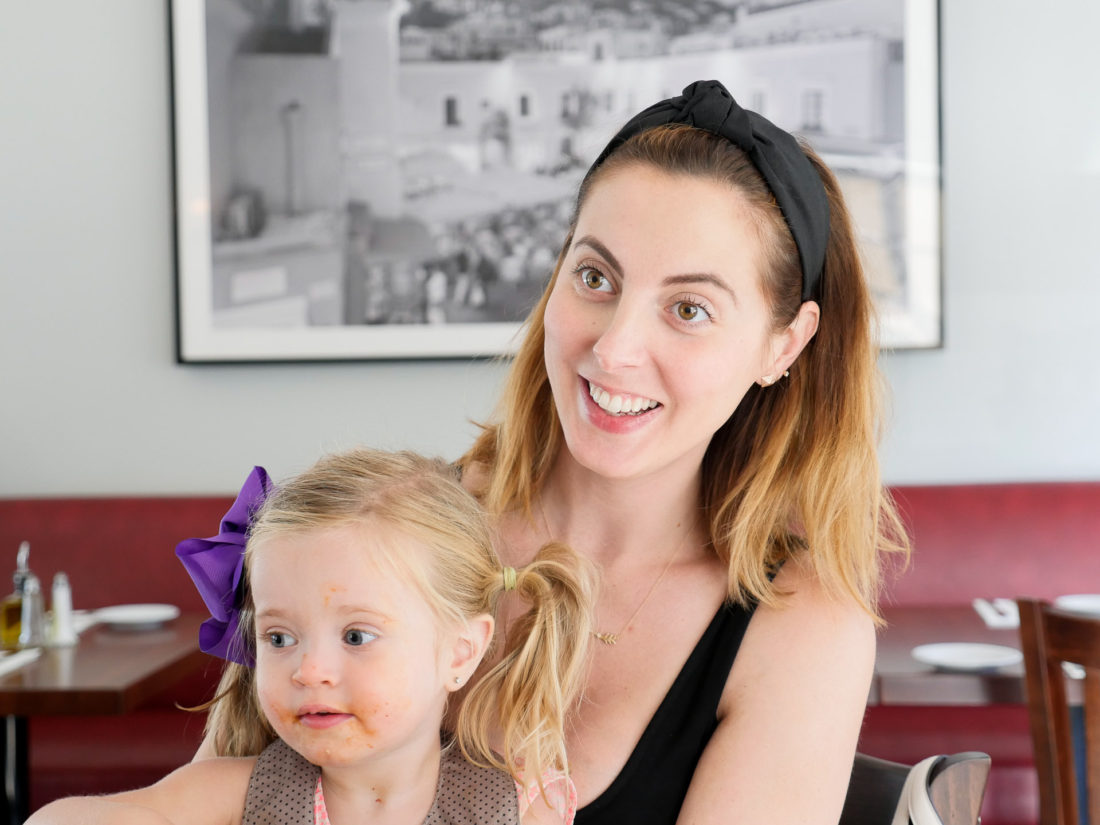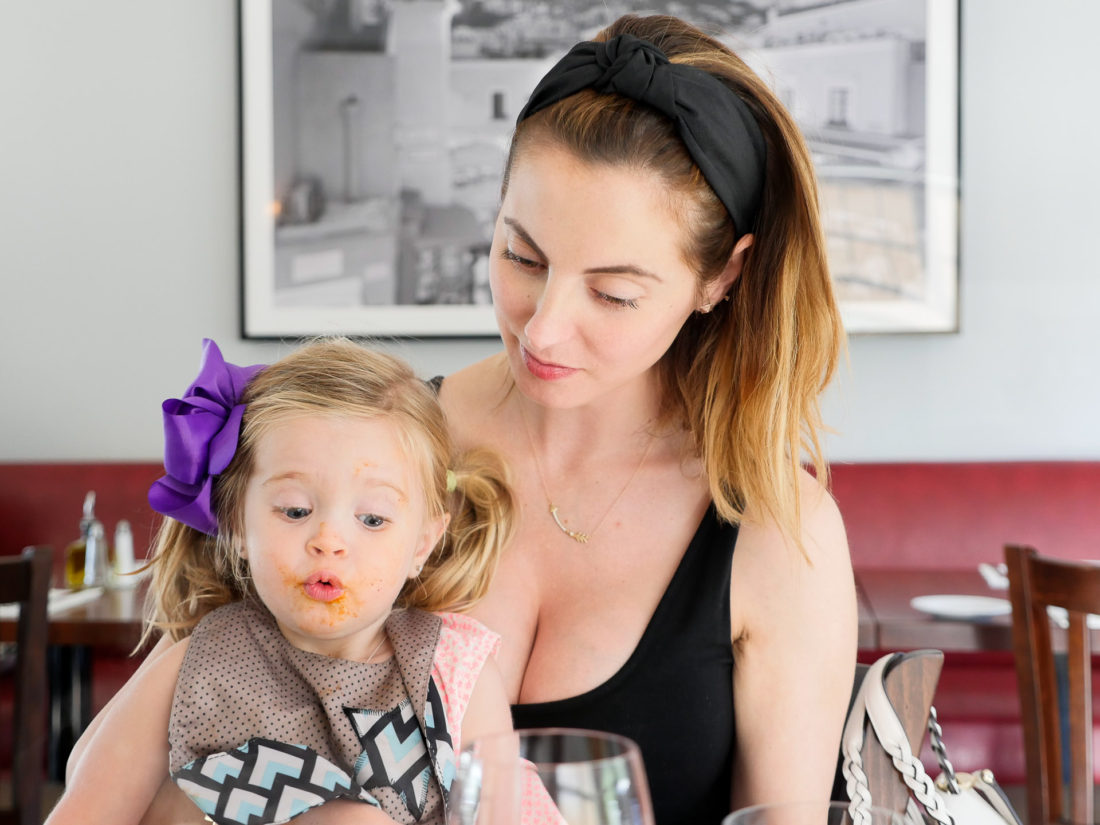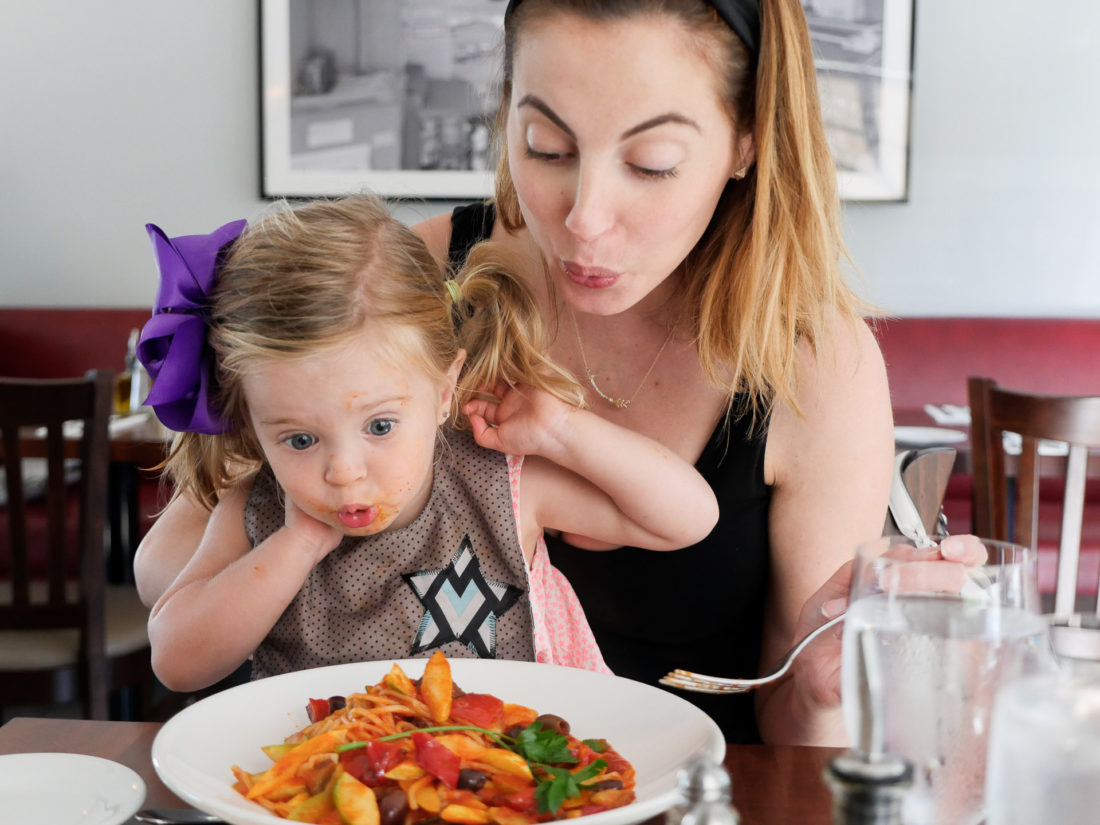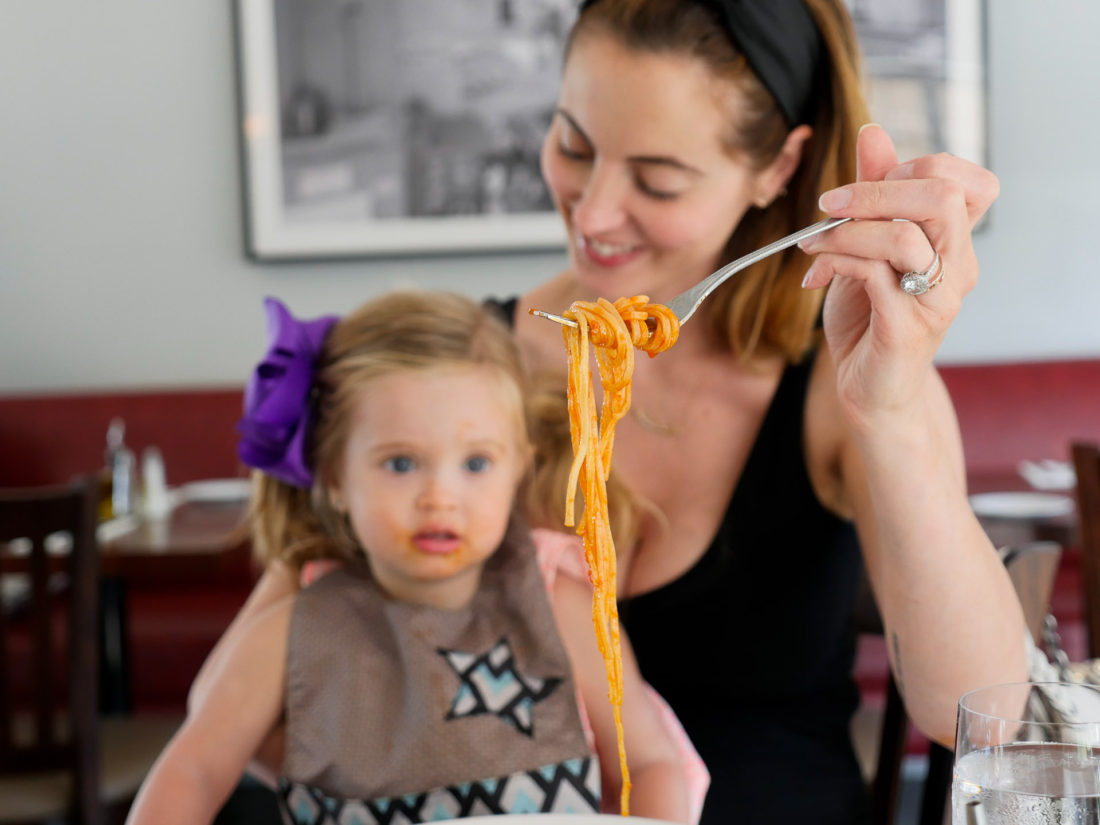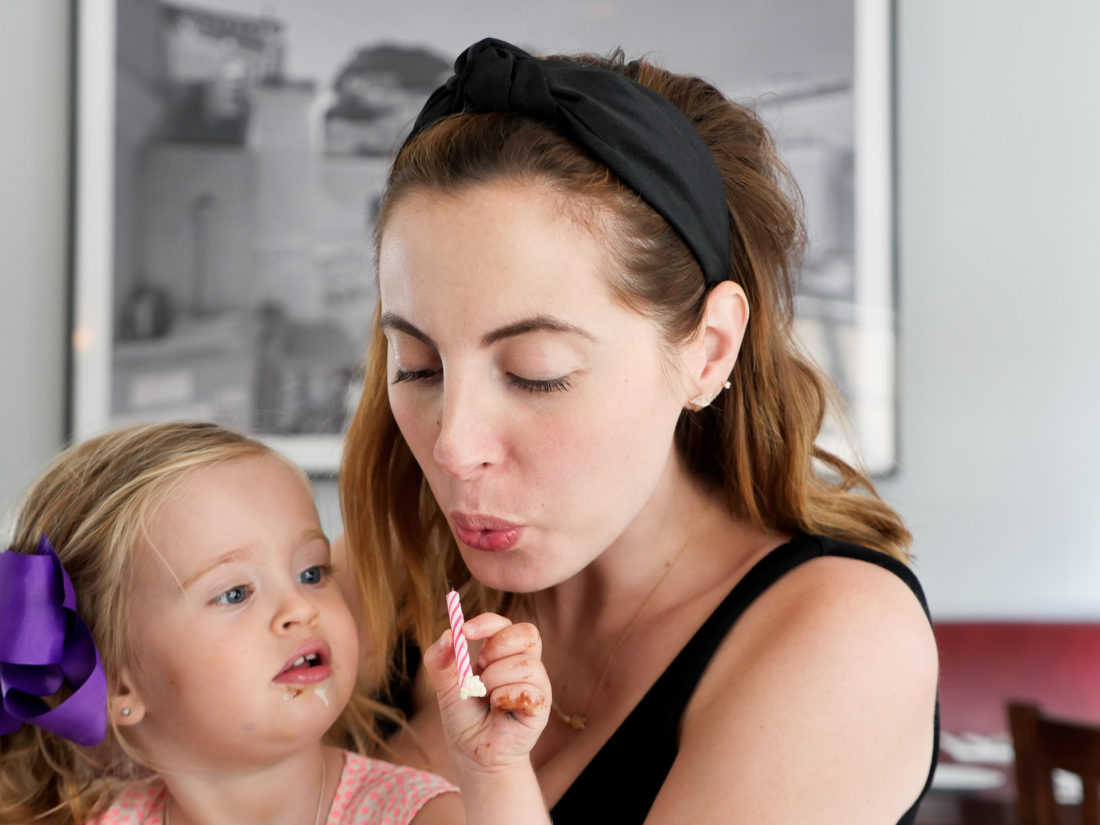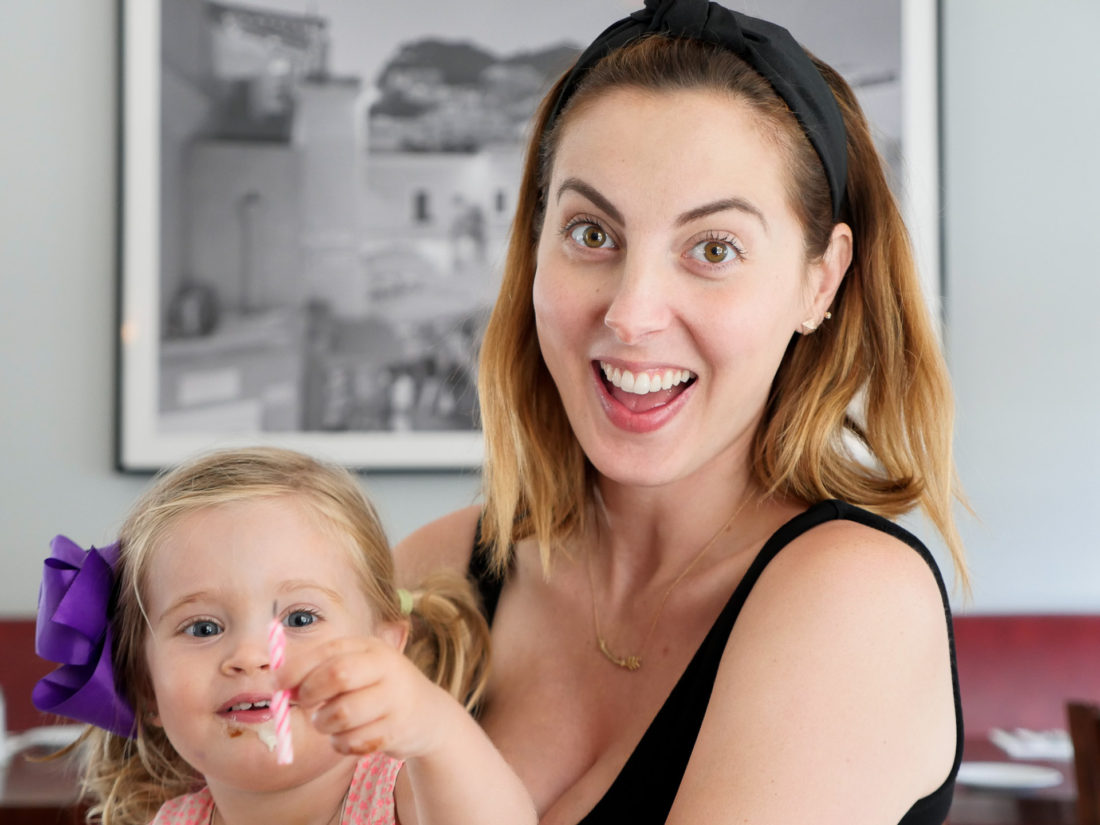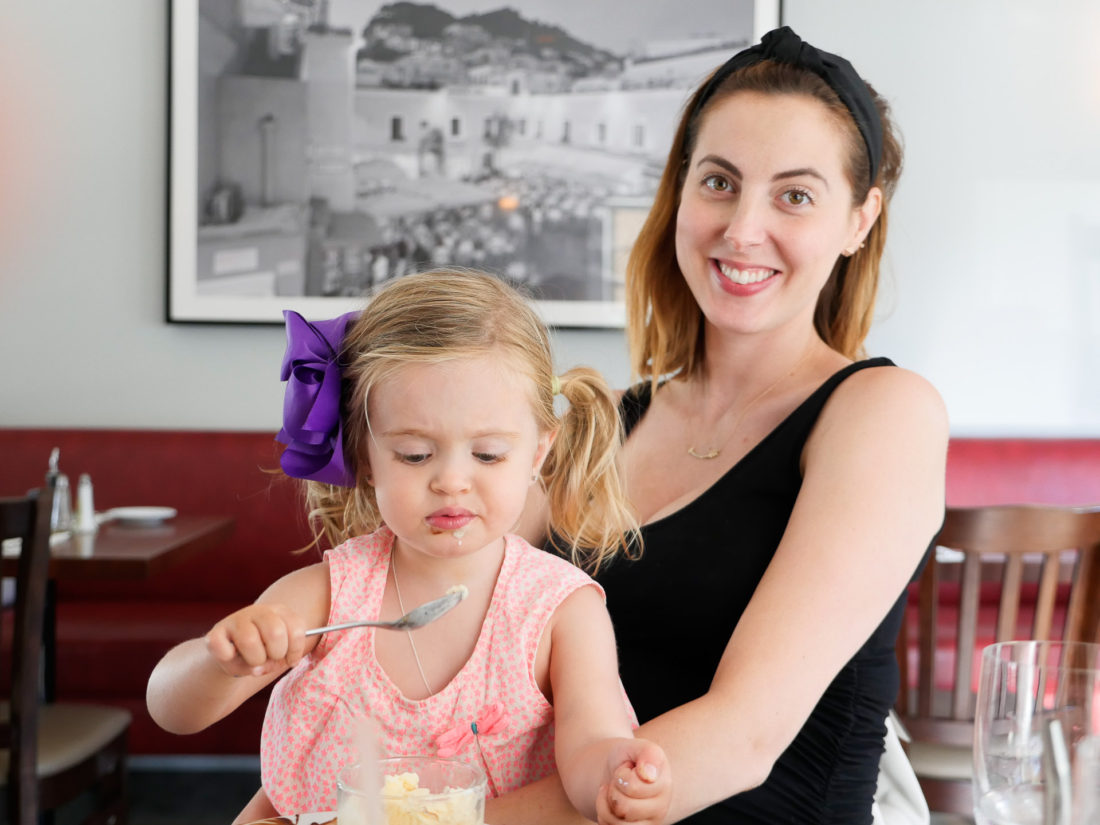 We had delicious dinner that was made even sweeter by the ice cream that the restaurant surprised her with! The entire place sang Happy Birthday, and Lowie clapped and shrieked "Happy Birthday to ME!!!" What a diva…Haha! We let her have a little bit of ice cream even though there was cake and presents waiting at home.
Once we got back, Lowie basked in the glow of yet another round of birthday candles and the Happy Birthday song (her 7th of the day).  We have been telling her about the wish part of Birthdays, and without missing a beat, she scrunched her eyes closed to make her Birthday Wish! It was the sweetest moment of the day for me.  Daddy helped her blow out the candles and we all ate cake! Actually, Marlowe ate one bite of cake, Daddy had a piece, and Mommy had a piece…and Marlowe's piece.  Wasting cake can be very dangerous…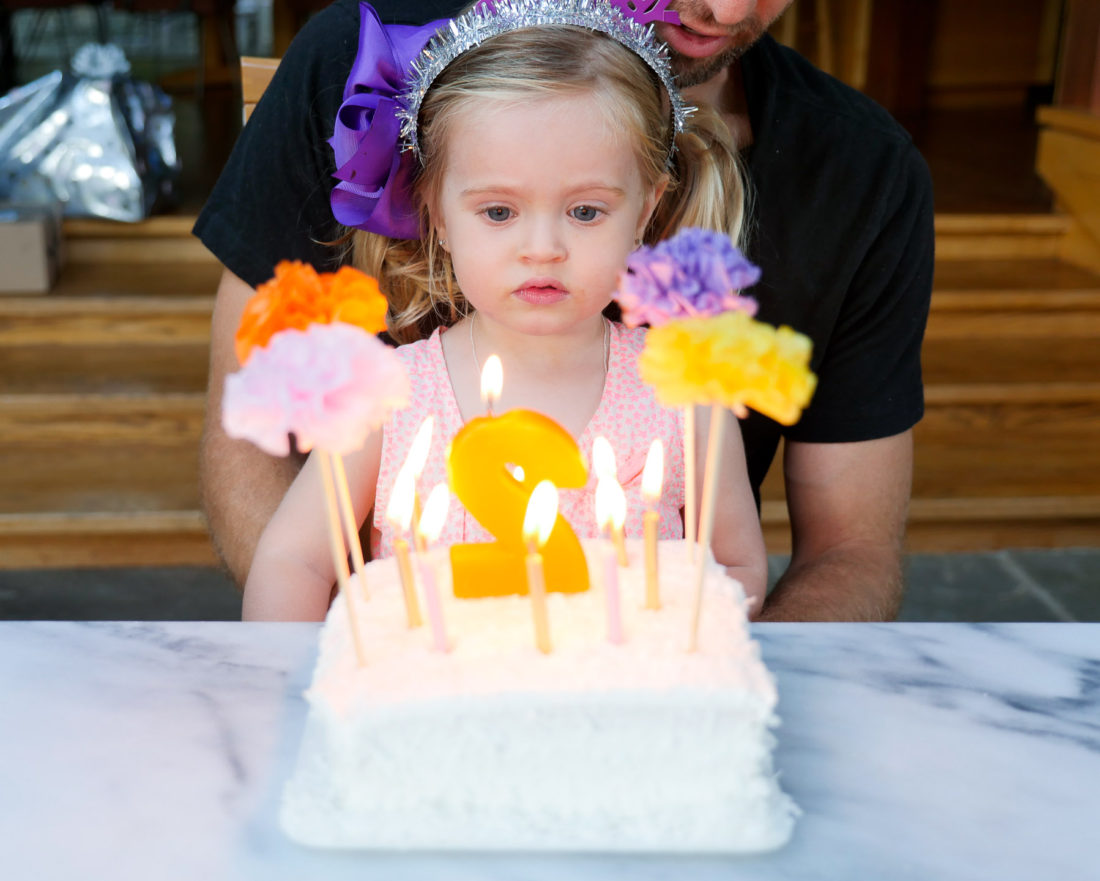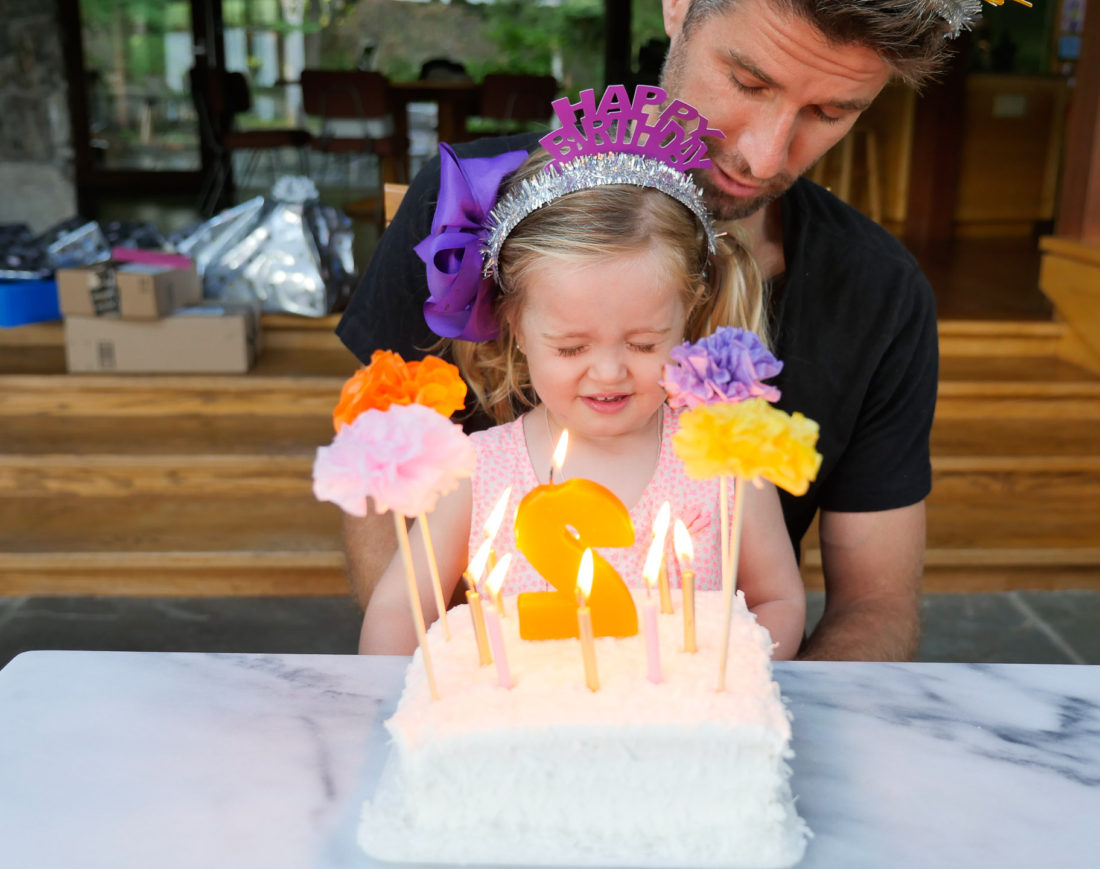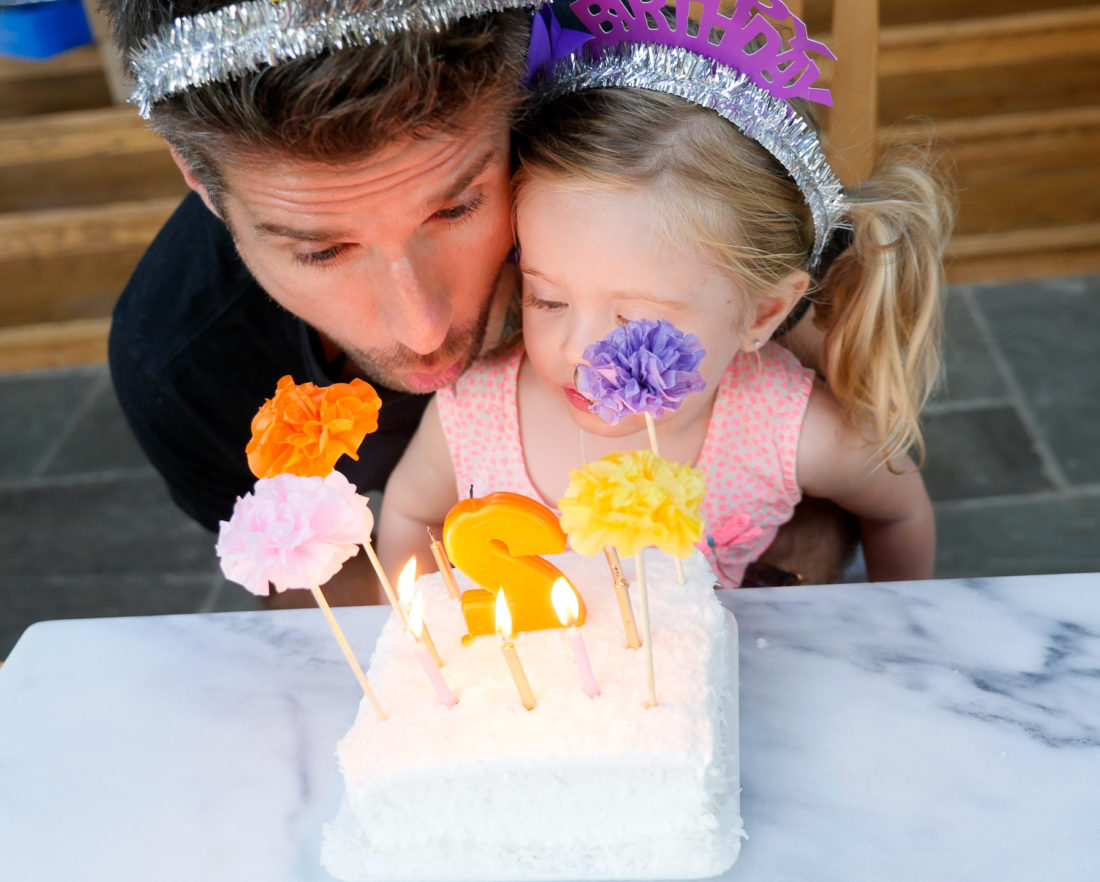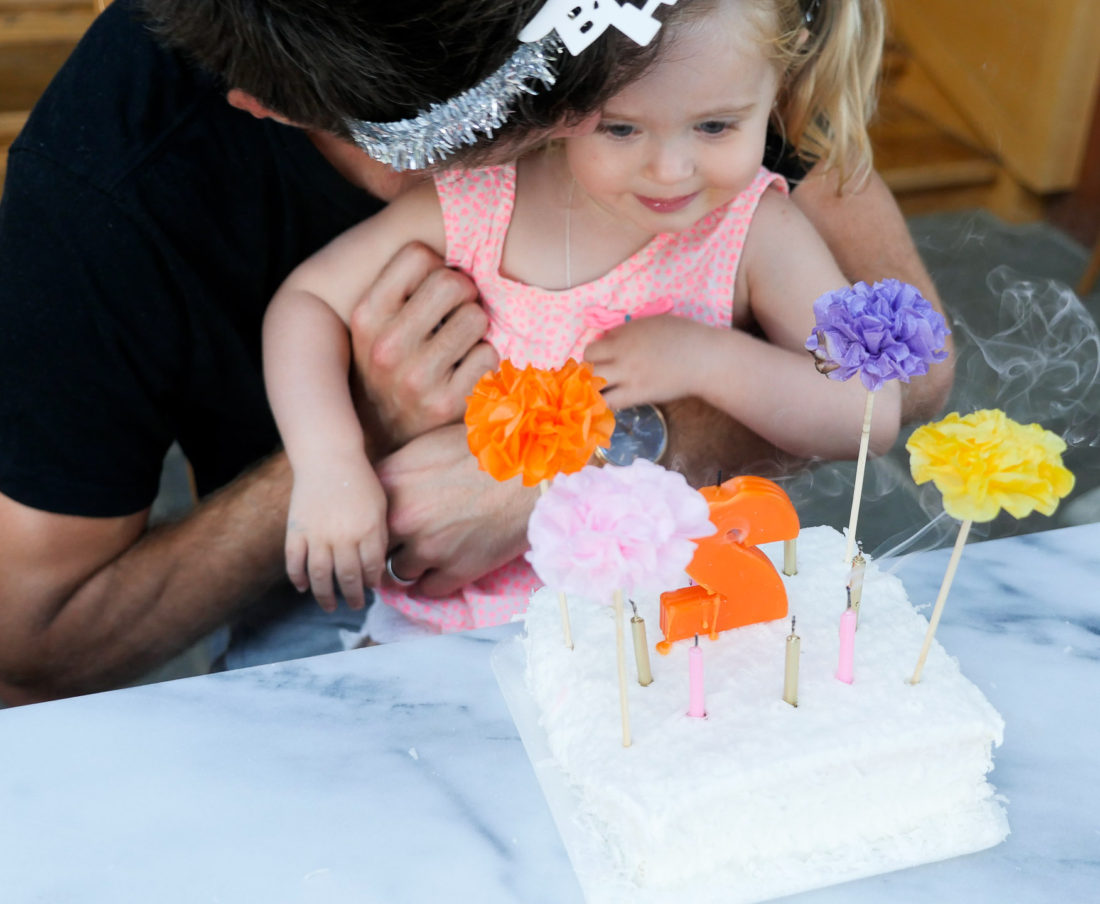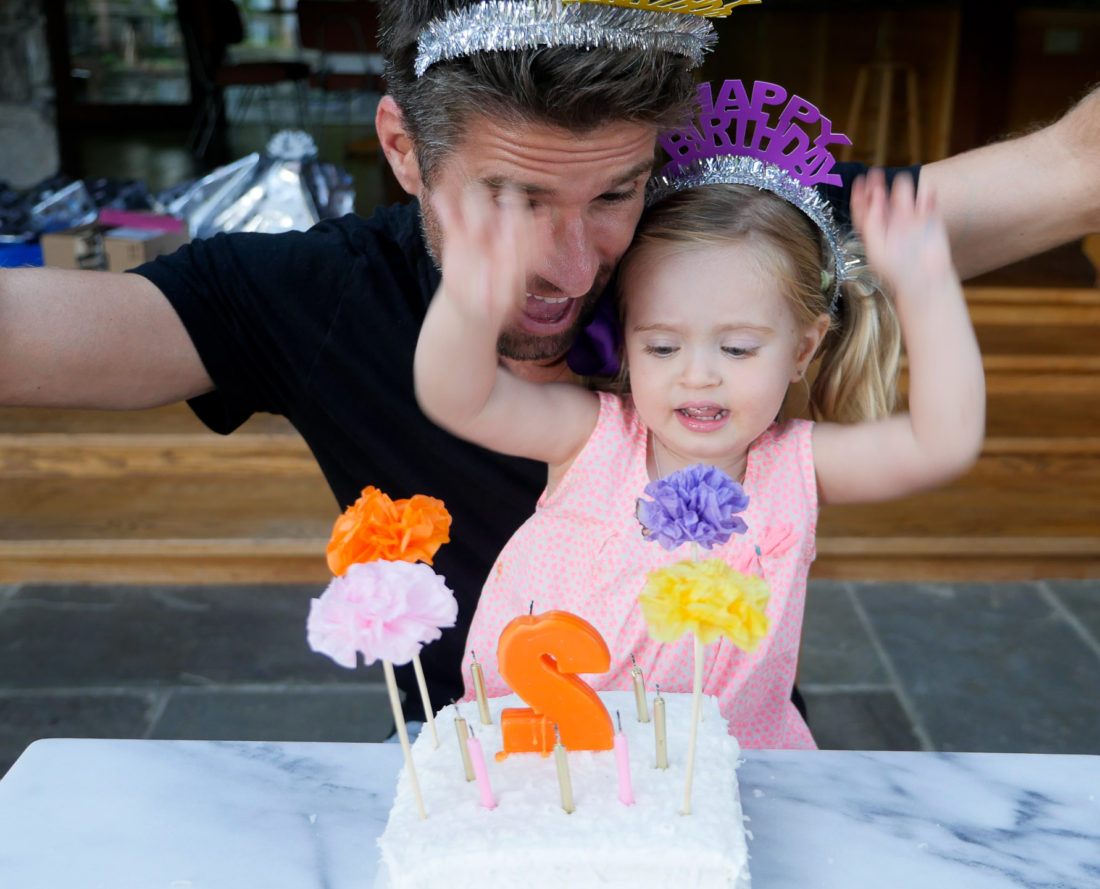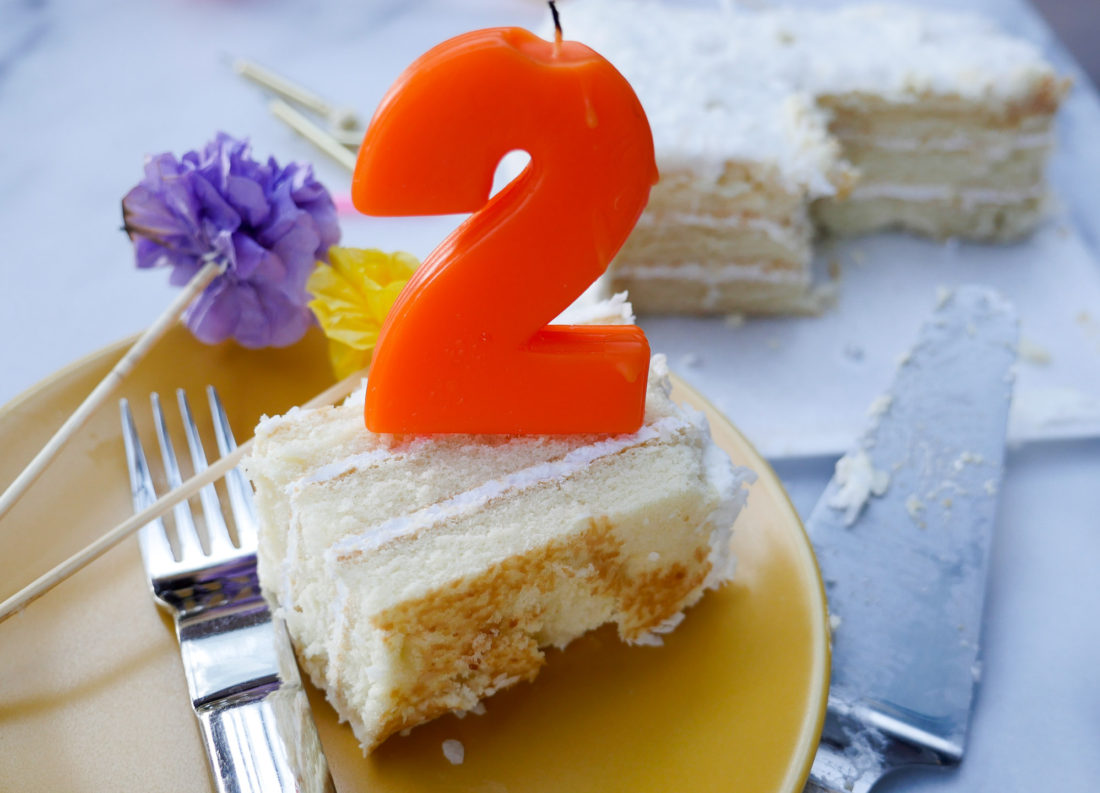 At this point, Lowie actually just wanted to watch Cinderella (I think she was inspired by her new necklace) but we convinced her to open her birthday presents.  Side Note: what kind of kid needs convincing to open their birthday presents?! Once the wrapping was off, however, so was the race! I've never seen somebody so excited to play with twenty things at once.  She kept yelling out the names of what she was playing with, it was so hilarious: "MY TEAPOT!" "A JEWELRY BOX!" "BABY DOLLS IN A BED!" "MERMAID NIGHTGOWN!" "DINOSAUR CAR!"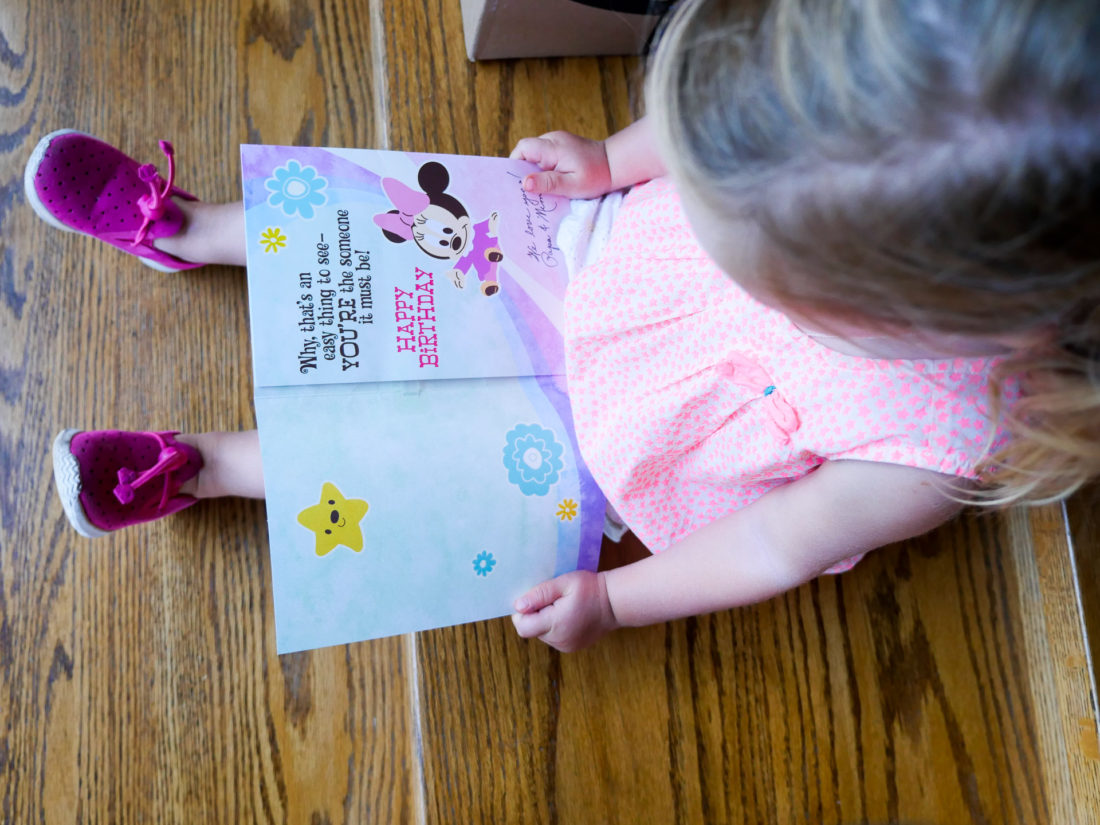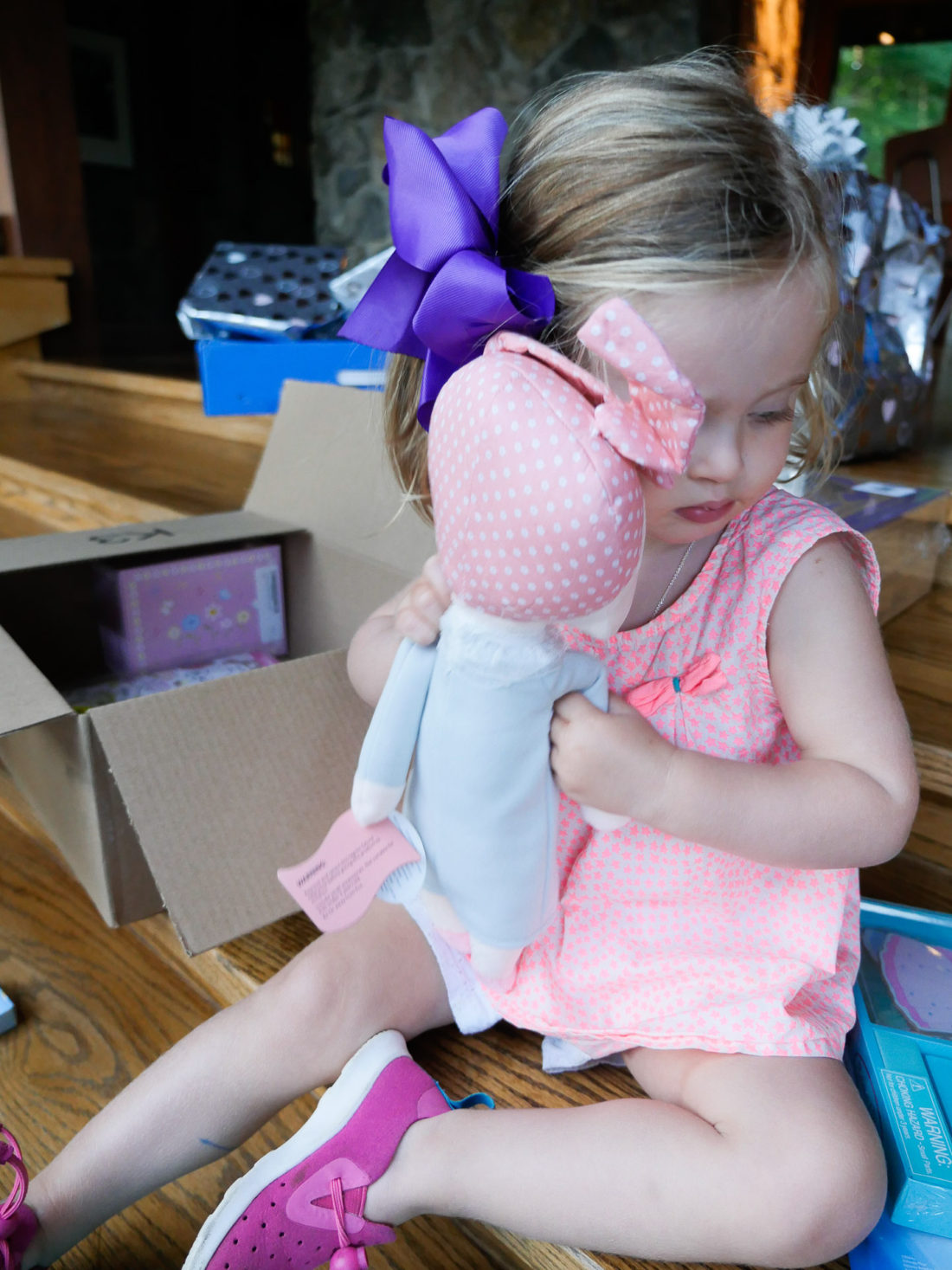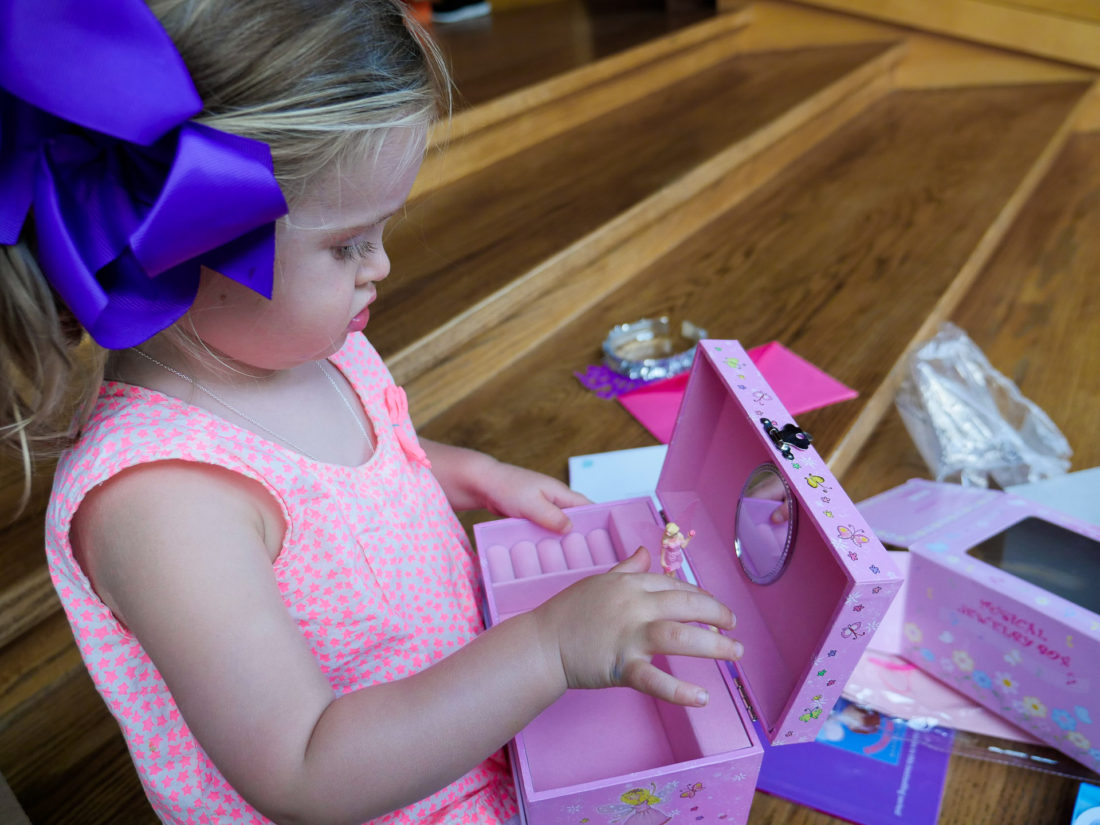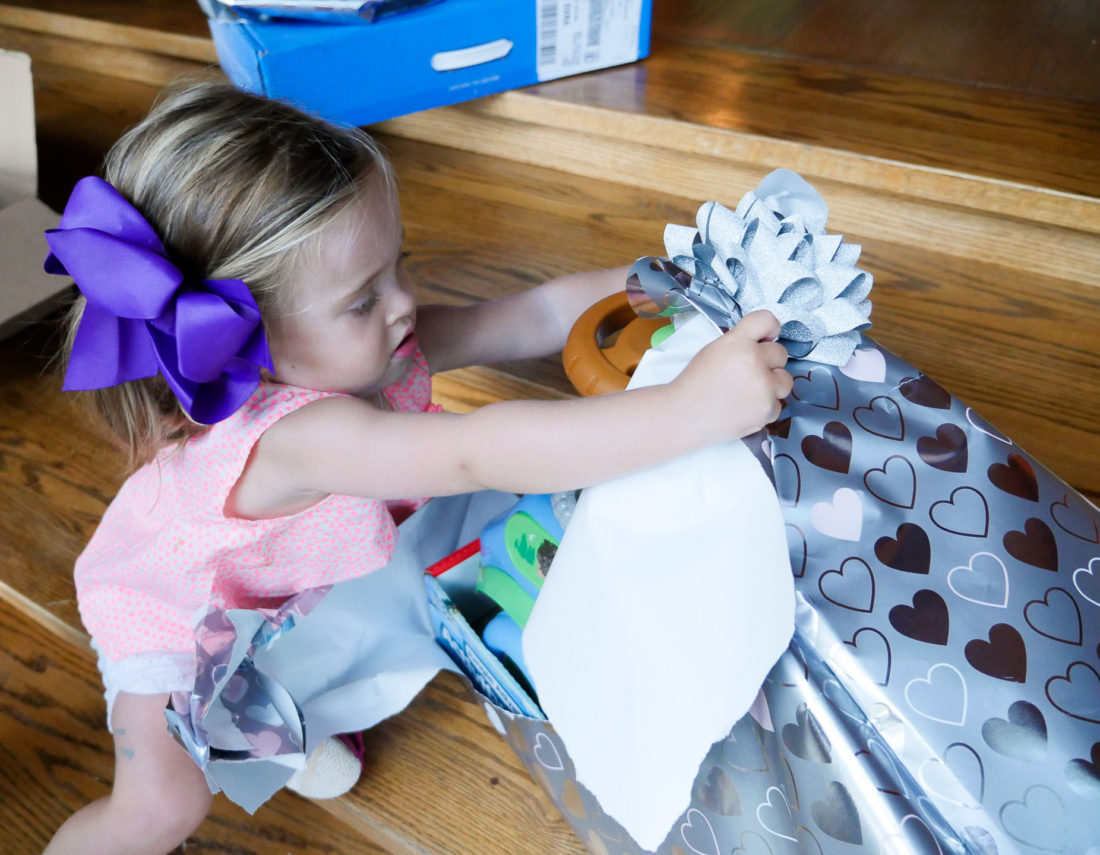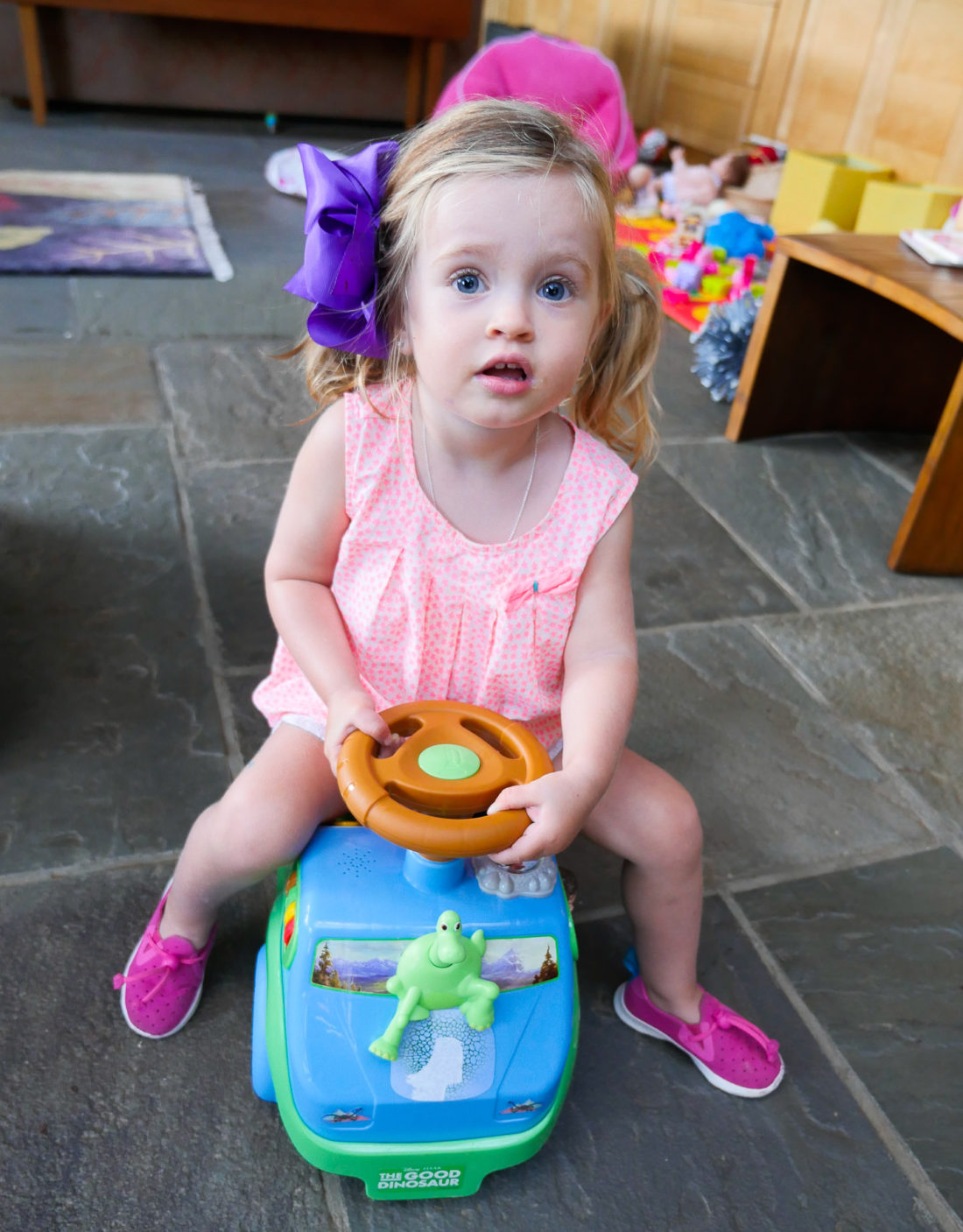 The Dinosaur Car was actually a gift from her Baby Brother.  I had to save the one she'd like best to be a gift from him! I mean I wasn't born yesterday… My ploy worked, and when he's "a big baby" she is very excited to "Give baby brother a ride on MY car Mama."  Emphasis on mine.  I don't really blame her– newborns are known for trying to take off on other people's dinosaur cars.  Menaces to society…
It really was a lot of excitement for one day.  I'll always remember yesterday not only as Marlowe's second birthday, but also as the one day in history that she turned to me and said "Mama.  I need to go to sweep right now."  Being two years old is exhausting.
I want to thank everyone who reached out yesterday to wish our little girl a Happy Birthday! We read all of the messages and they really touched us.  I can't wait until she's old enough to be able to read about how many people love her and wish her the best!
xoxo
EAM