The following content may contain affiliate links. When you click and shop the links, we receive a commission.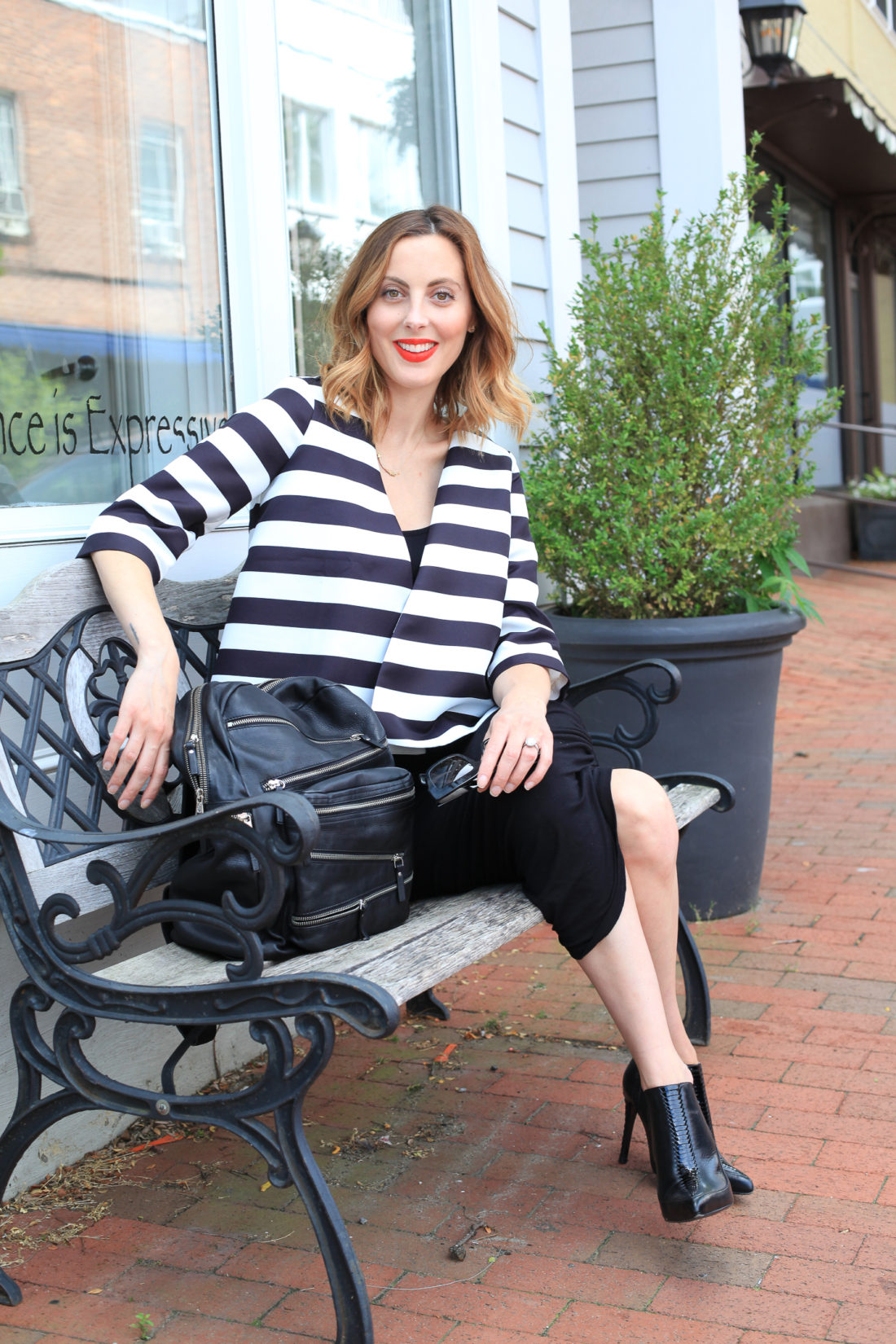 I'm a huge fan of a super classic "Date Night" out with my Man.  What do I mean by classic? I'm talking Dinner & A Movie– and some pulled-together, ladylike style.  Of course when I'm not carrying our second child, I also like to indulge in a dirty vodka martini and a couple glasses of red wine as well! A swipe of red lipstick is the cherry on top.  Having a night out like this really puts me in an old-fashioned romantic mood– and heaven knows I need a bit of enticing recently to get in a romantic mood.  My bump and I can be persuaded, however, if I'm feeling pretty and pulled together– and I love this outfit for inspiring that in me!  Classic black and white never goes out of style in my book.  These pieces embrace the bump and show it off, while also being flattering.  With my days numbered for night-time activity before Baby Boy makes his grand entrance, I'll take all the encouragement I can get!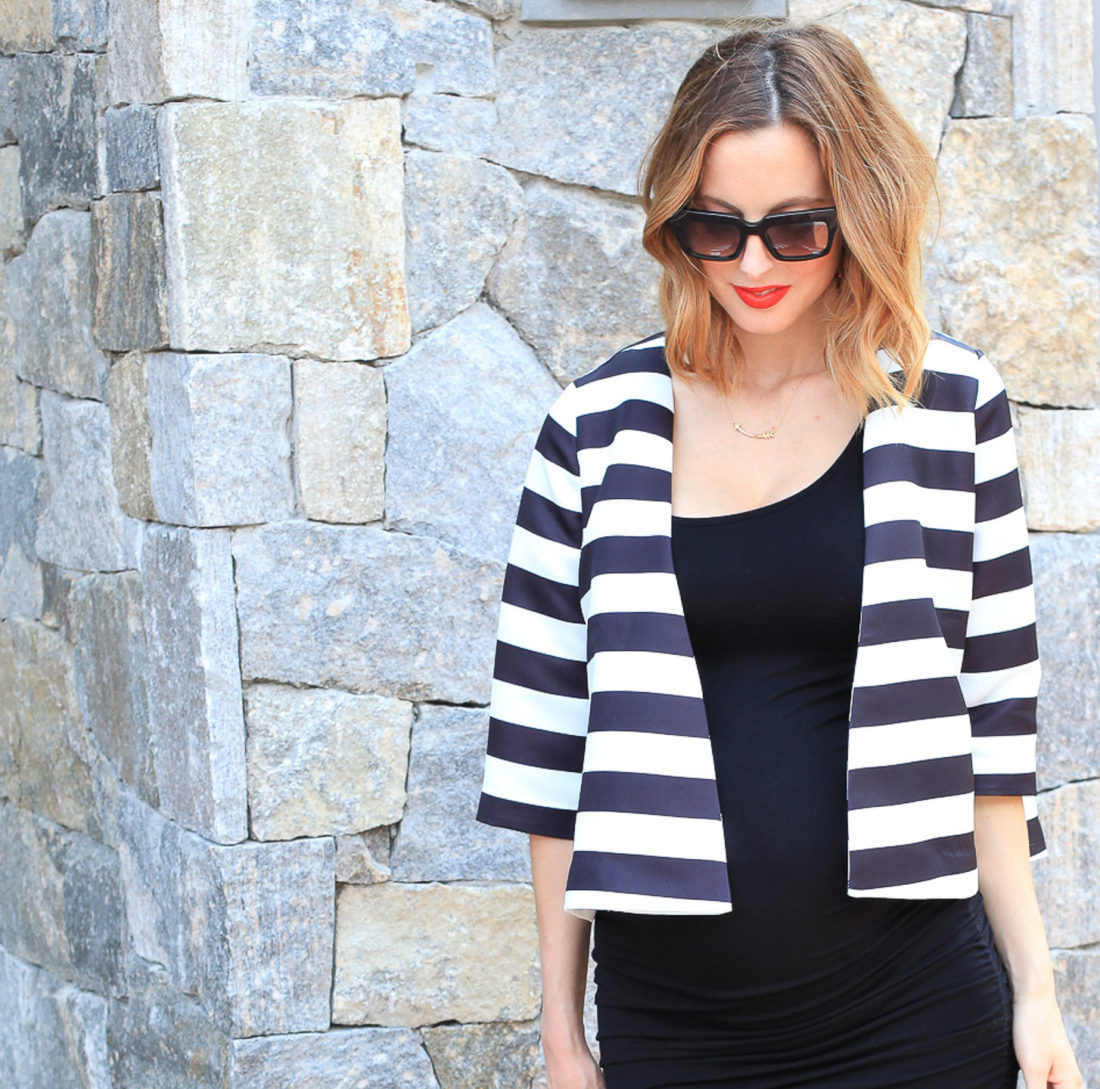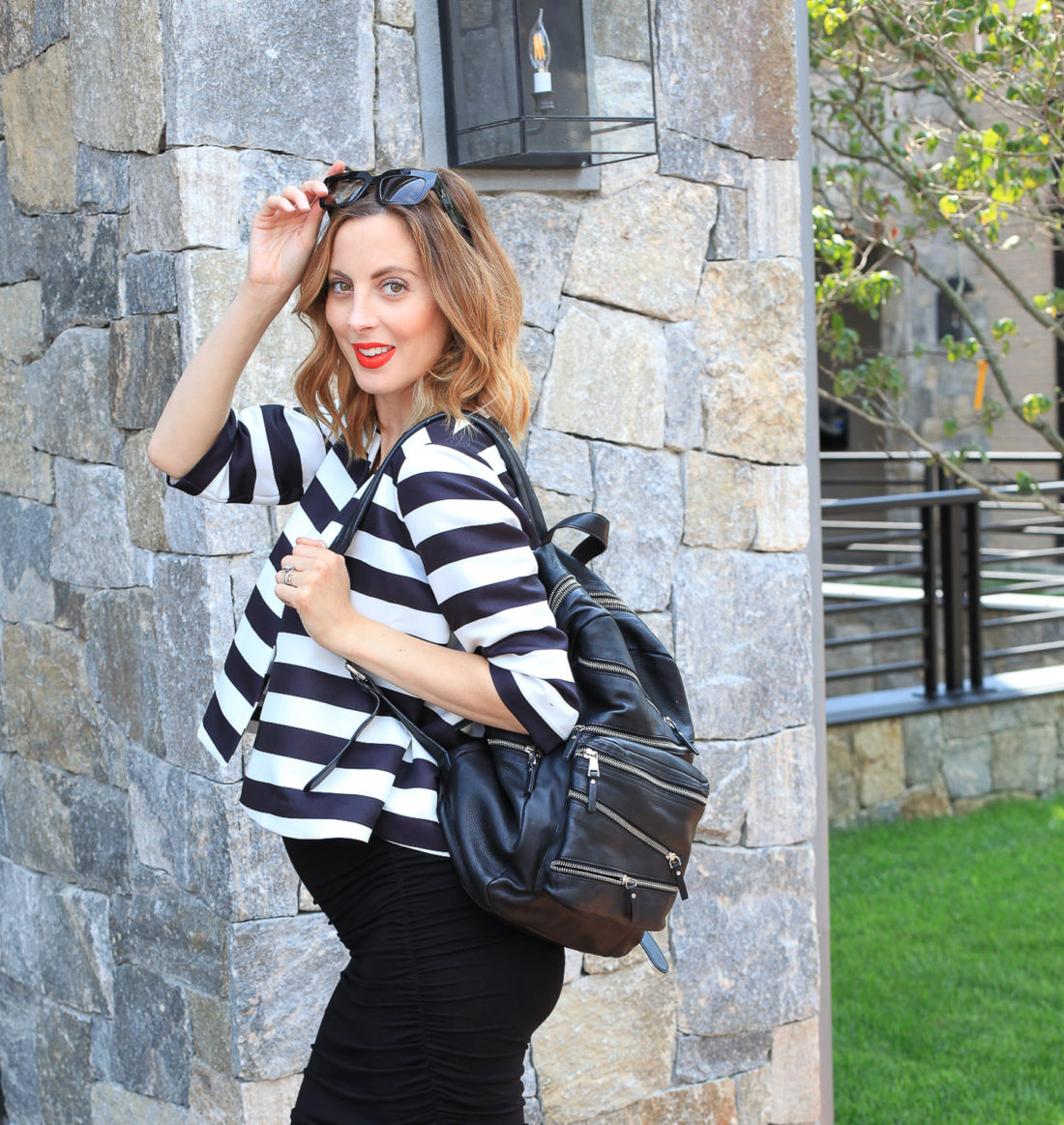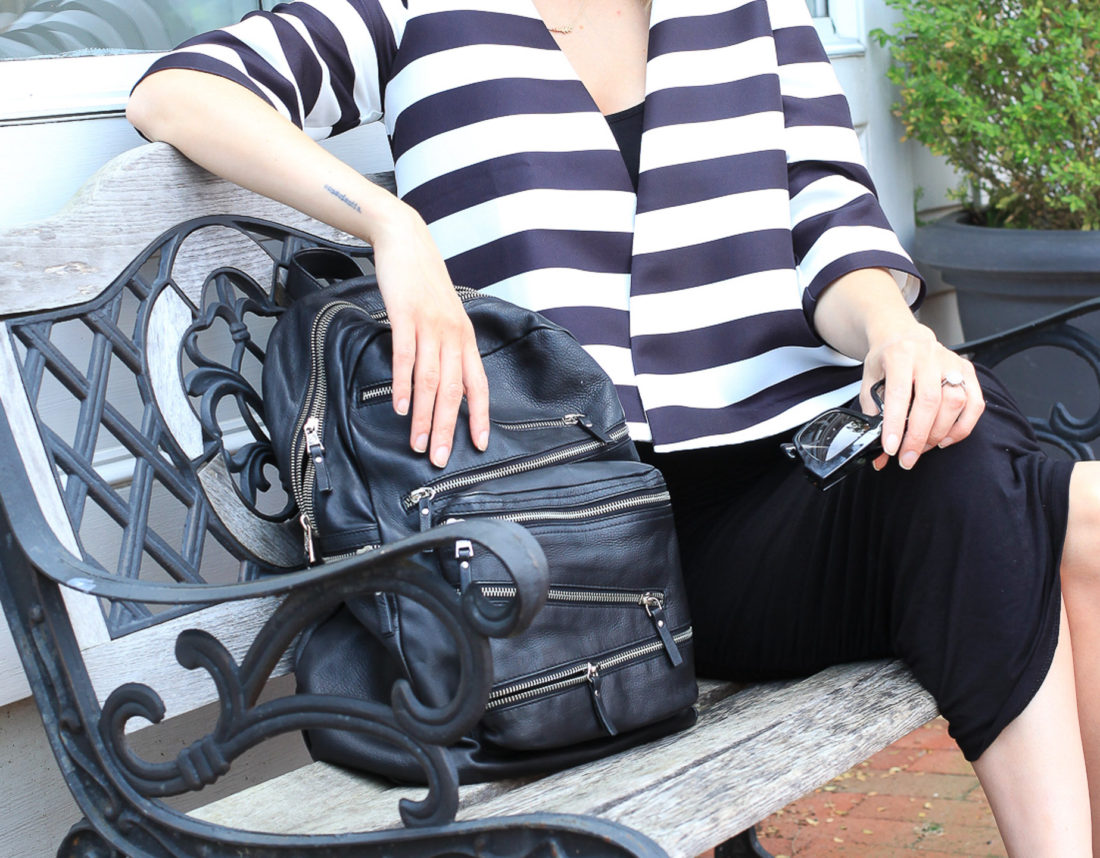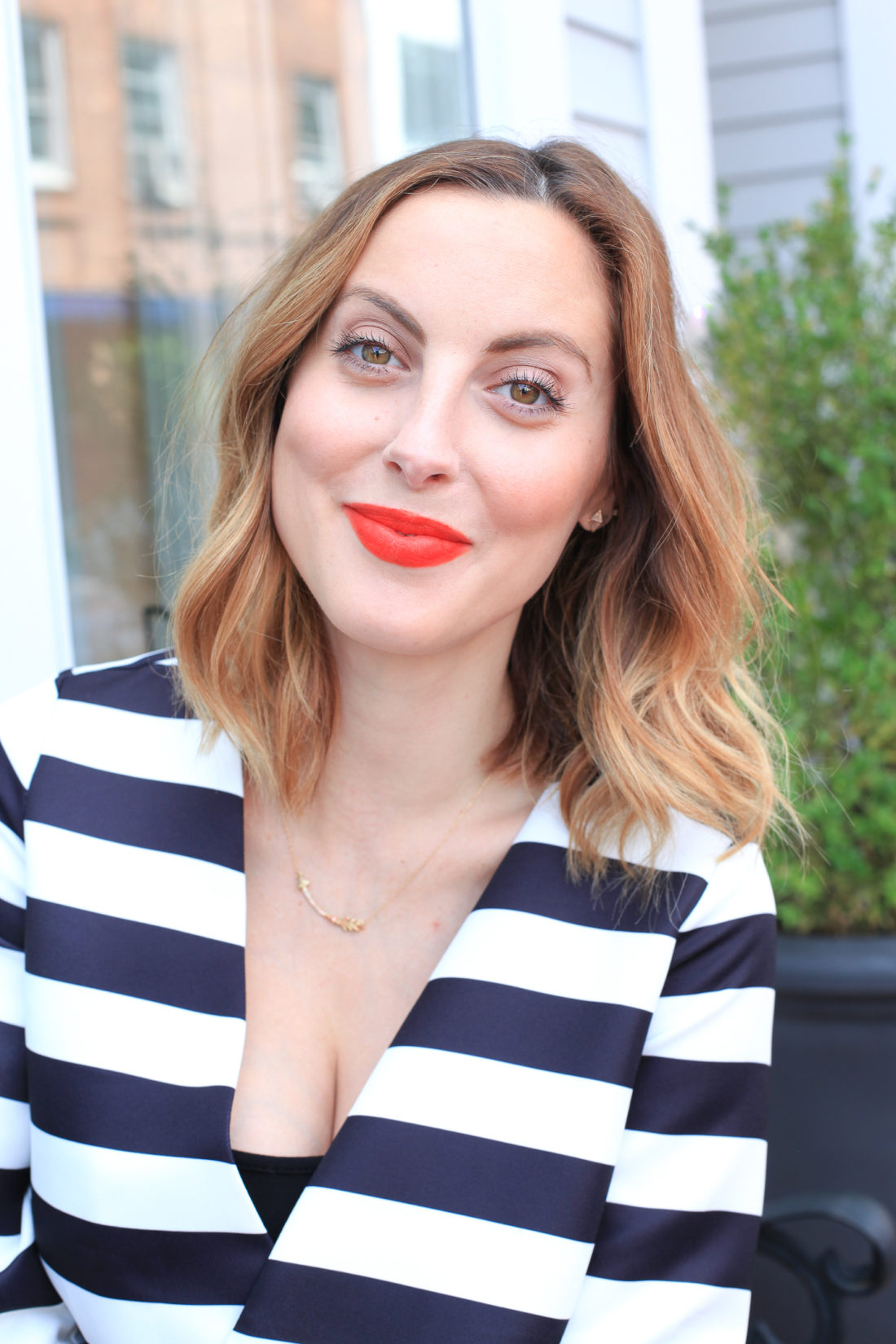 Makeup Tip:
When rocking a bold lip, balance out the look with lots of glam lashes! After applying mascara, I love adding 6-8 individual false lashes along the outer half of my lash line.  DO accentuate your brow bone and inner corners with highlighter.  DON'T go to heavy with eyeshadow! It will compete with the lipstick and make you look overdone.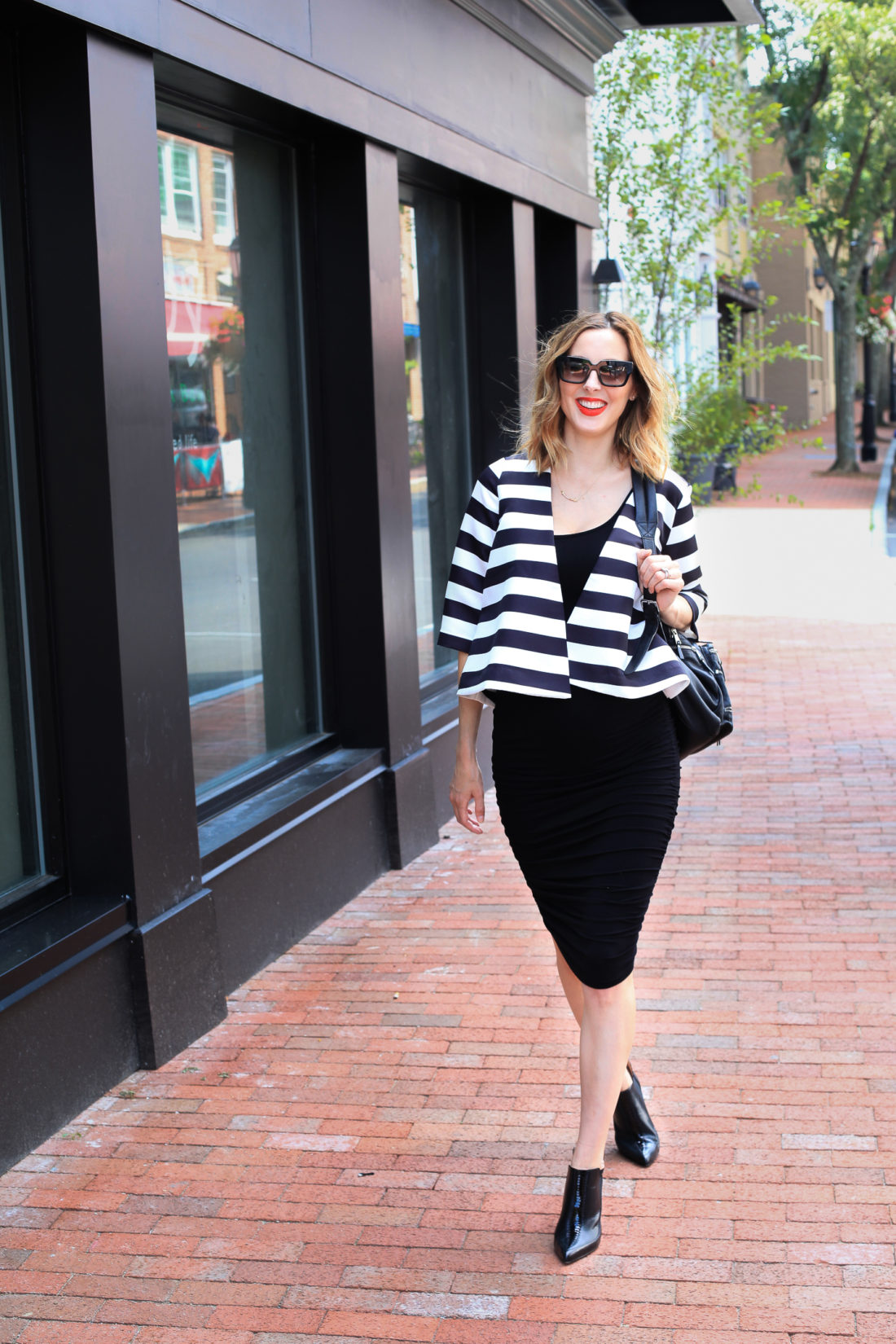 Shop the look…

Photographs by Anel Dzafic
Save