The following content may contain affiliate links. When you click and shop the links, we receive a commission.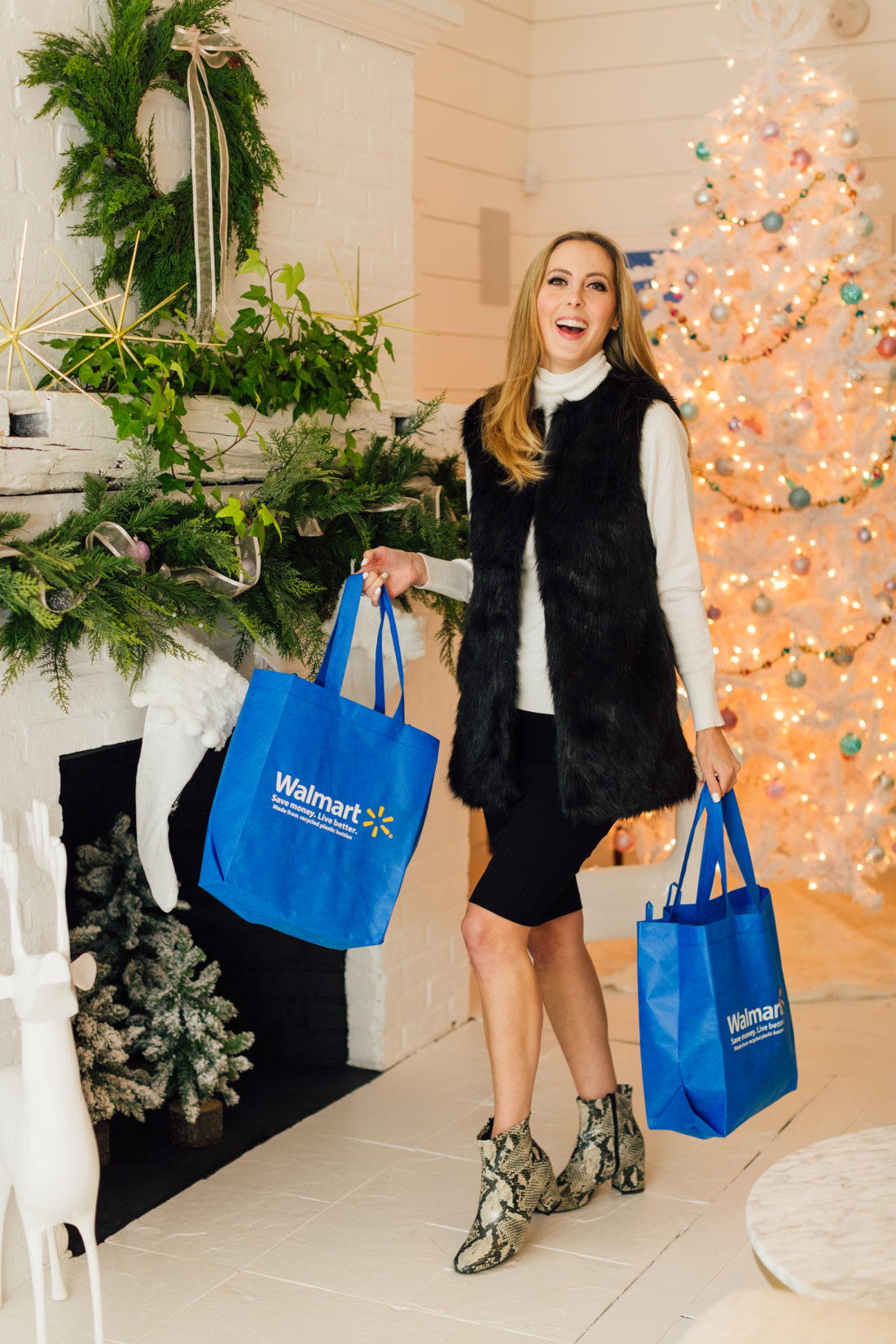 *Many thanks to Capital One for sponsoring this post! As always, the thoughts and opinions expressed below are entirely my own. All content is accurate at the time of posting.
This holiday season has been a little different than most for us. We are transitioning as a family in to a new normal, with Kyle and I parting ways as a couple, but creating a new beautiful relationship as coparents and friends. It's been a really interesting process with some ups and downs, lots of emotion, but ultimately a lot of love too– and we are all excited to spend the holidays together. Since we are separated, though, there are times this holiday season when I have the kids on my own– and I decided that the perfect way to lift my spirits this year was to relive some of my favorite memories of my own childhood with my kids! My two Bigs will be welcoming a little brother soon, and we will all be less able to run around town for a while, so while they're at the perfect ages to go on an adventure I'm going for it! Today I'm sharing how I'm using my Capital One Walmart Rewards Card for all our fun this holiday.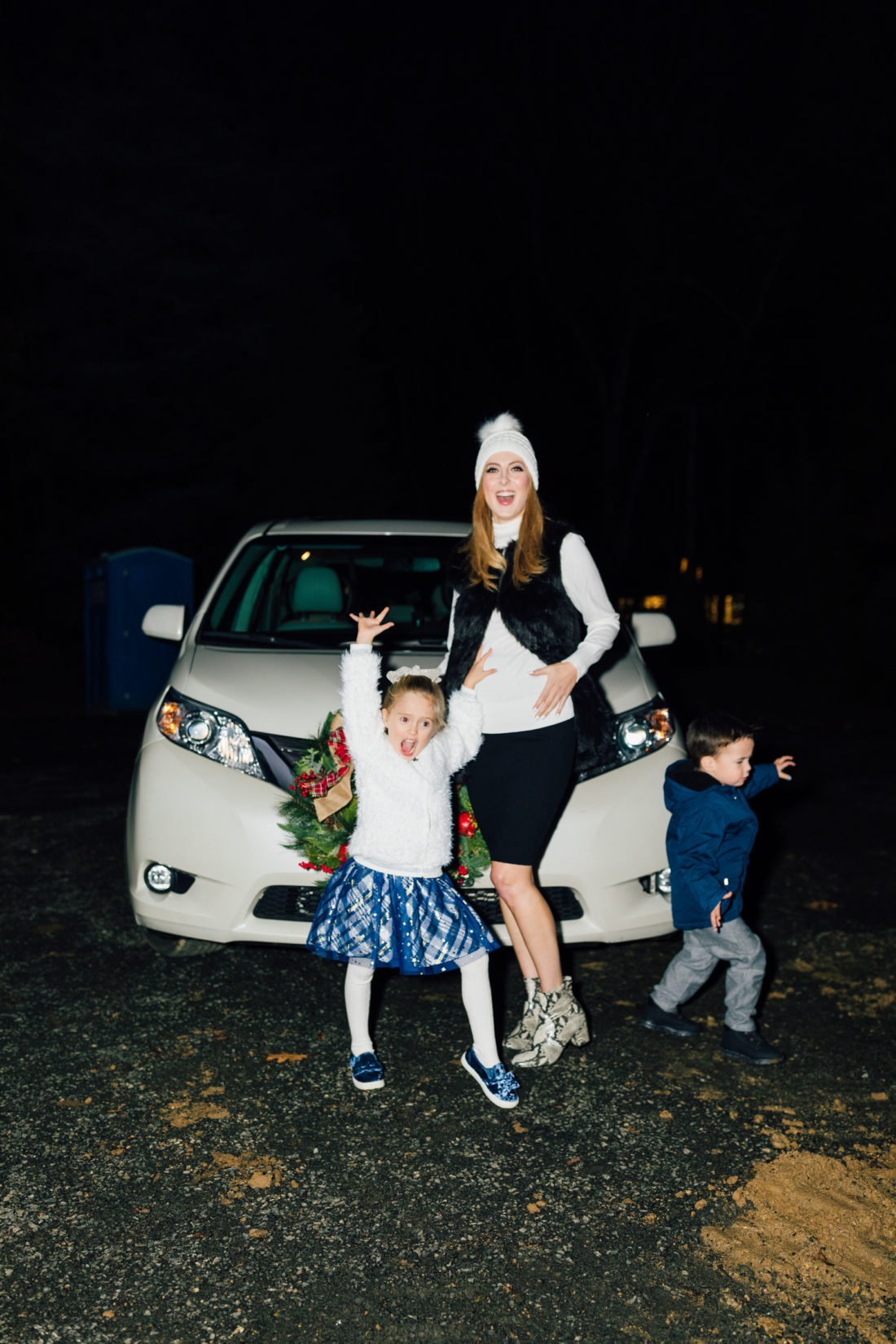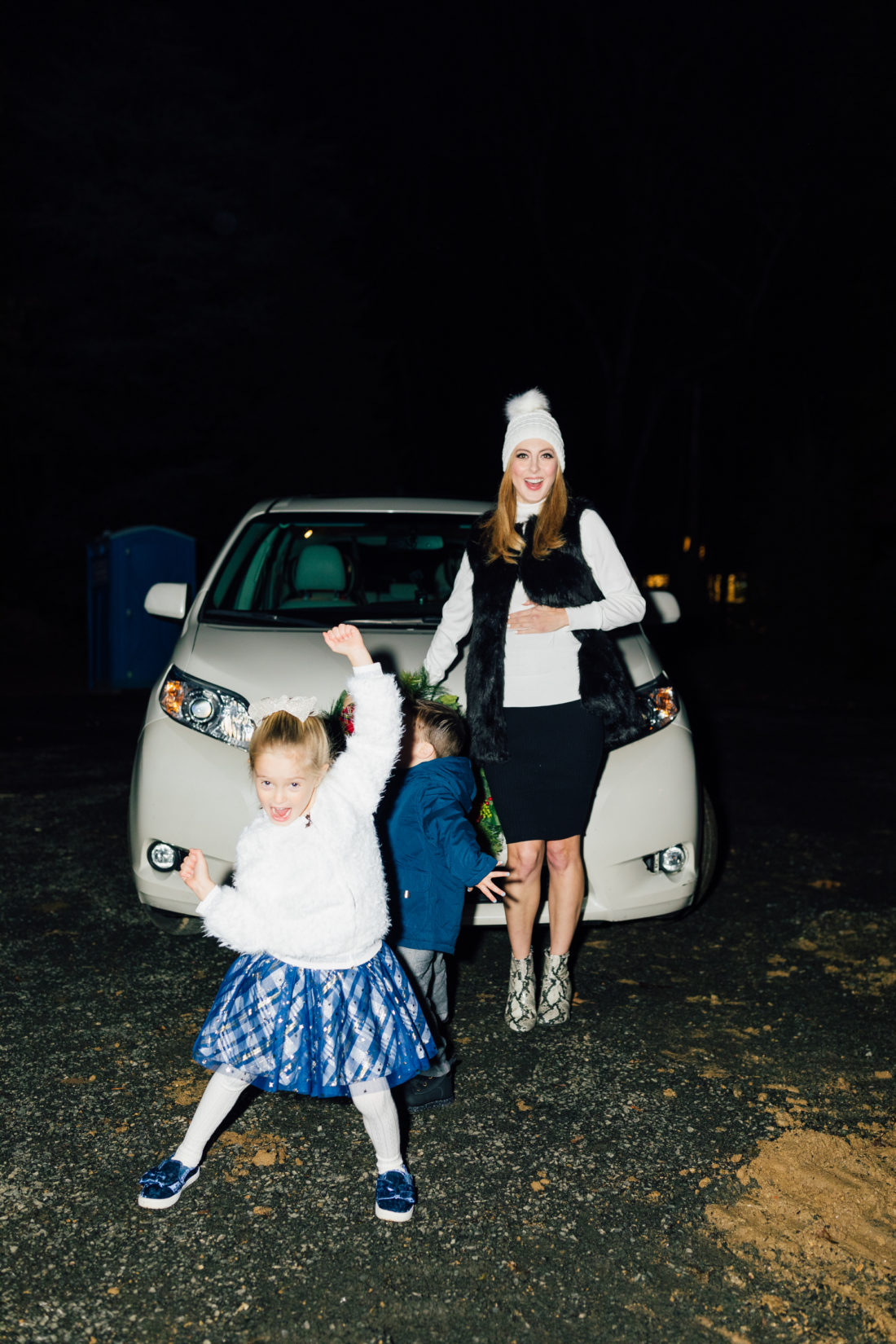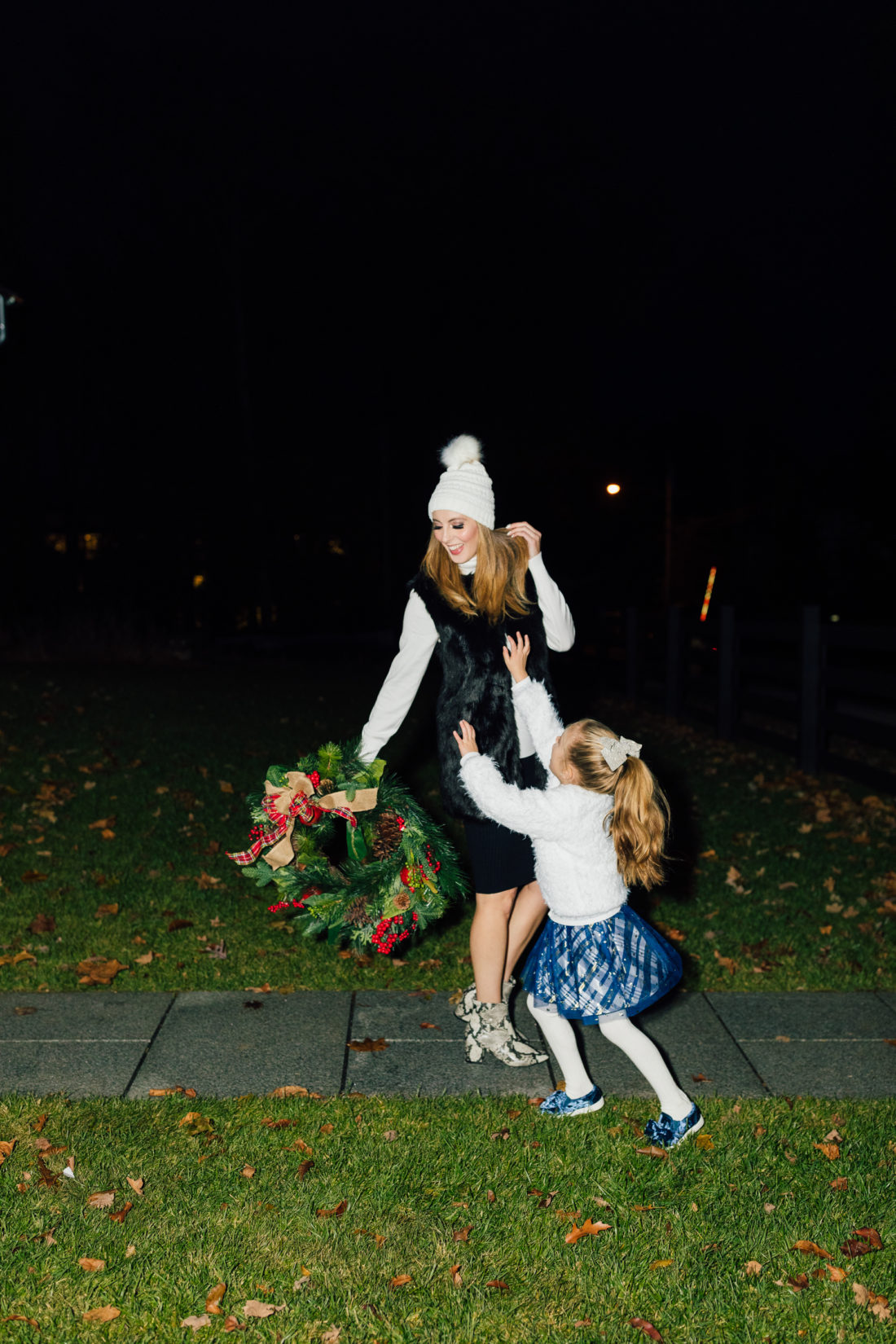 I've mentioned before how much I love the Capital One Walmart Rewards Card for helping me earn amazing rewards back on purchases I'm already making. I use the card for 5% back on my purchases at Walmart online and in-store (when I use Walmart Pay for the first 12 months after I was approved), which is awesome because I've been finding myself heading to Walmart a lot this season to pick up random things– including groceries! But the perks of this card aren't exclusive to Walmart– you also earn 2% on restaurants and travel and 1% back everywhere else and that is something that has been allowing me to shop and adventure in style this year with my kiddos!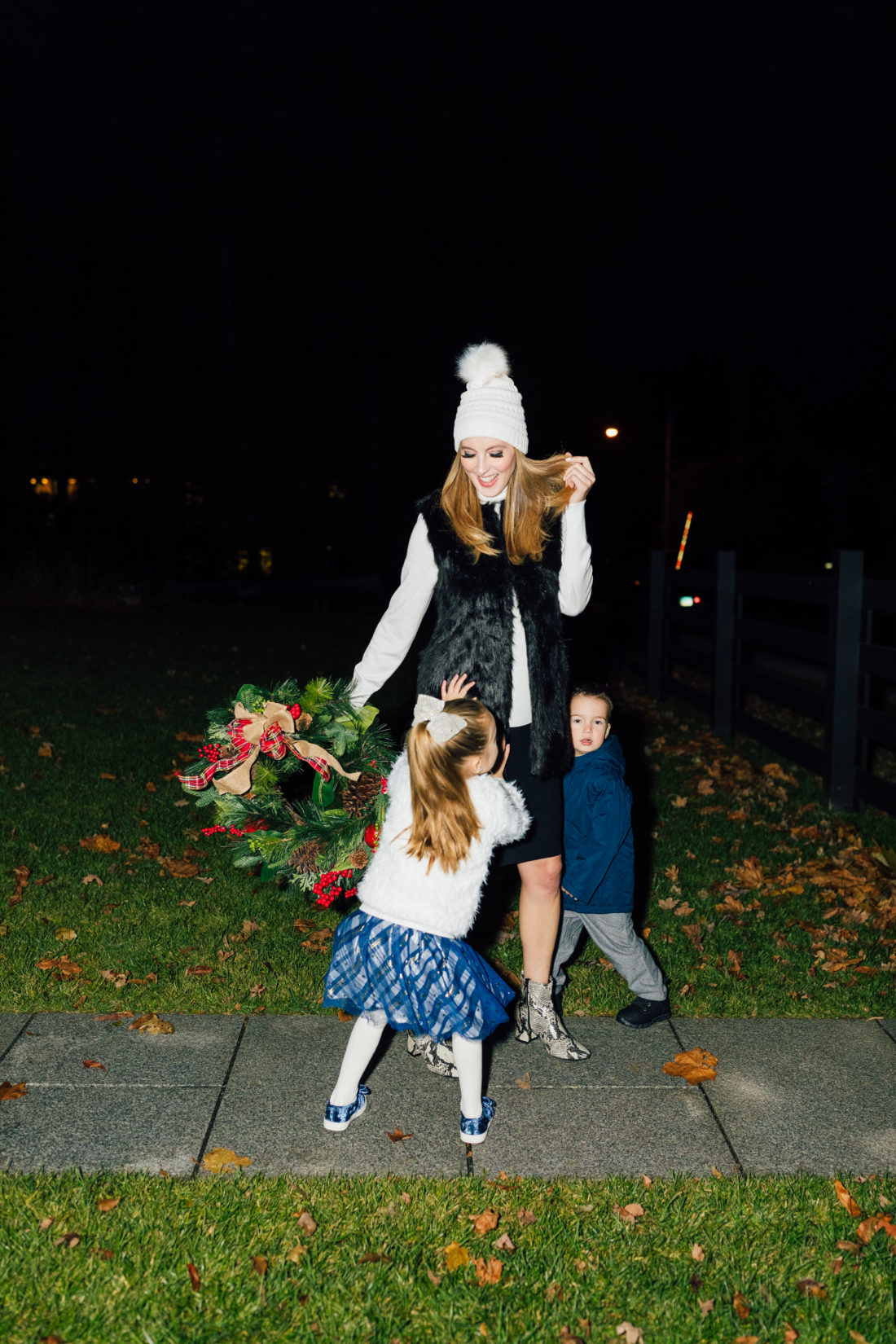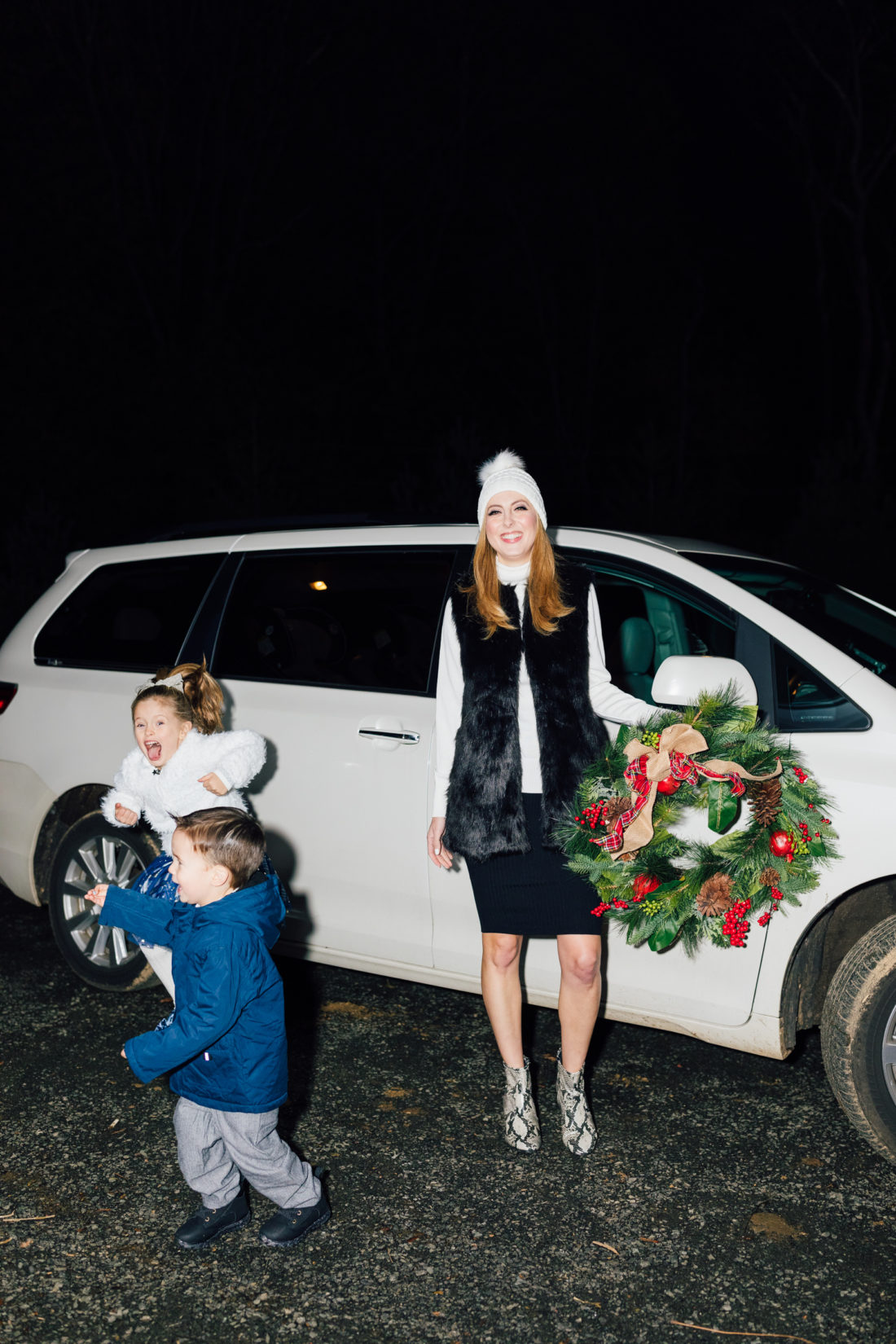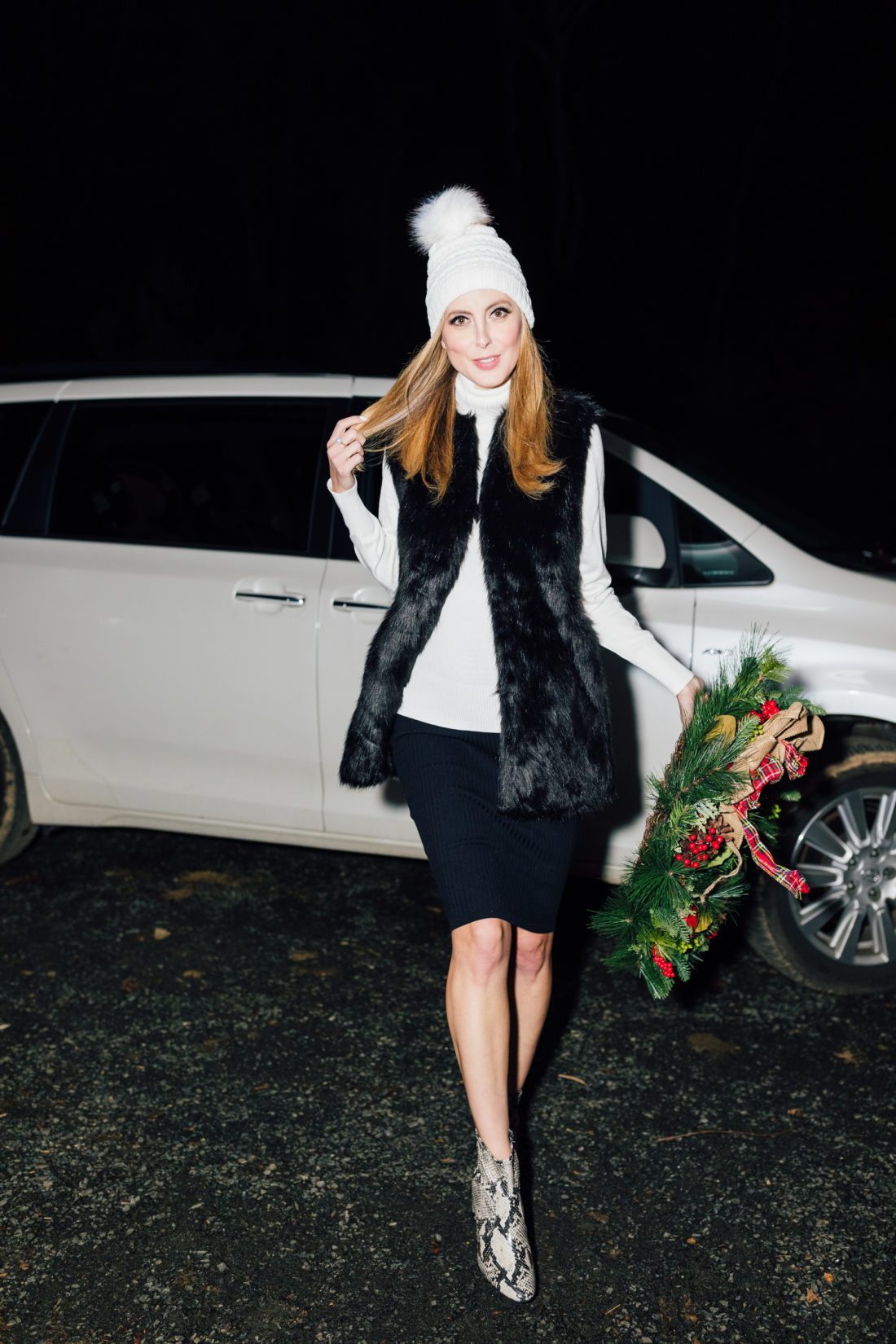 My plan for the holiday this year was bringing Marlowe and Major in for a fun evening in the city. I grew up in NYC and every year around this time, I'd make special holiday memories with my family. We would get dressed up in matching outfits (but back in the day they came from catalogs! LOL), eat a really delicious early dinner, and then go and see the Rockettes' Christmas Spectacular at Radio City Music Hall, with a stop at the Rockefeller Center Christmas Tree. There were also always the best Christmas Window displays all along 5th avenue to marvel at. My kids have never done that evening combo before, and I thought this year was as good a year as any to take them. I've been using my Capital One Walmart Rewards Card to prep all of that…and pick up some great rewards along the way. Once the holiday is over, I can redeem my rewards for travel, gift cards, during online checkout at walmart.com, or for recent purchases and statement credits. I just love the flexibility this card has given me.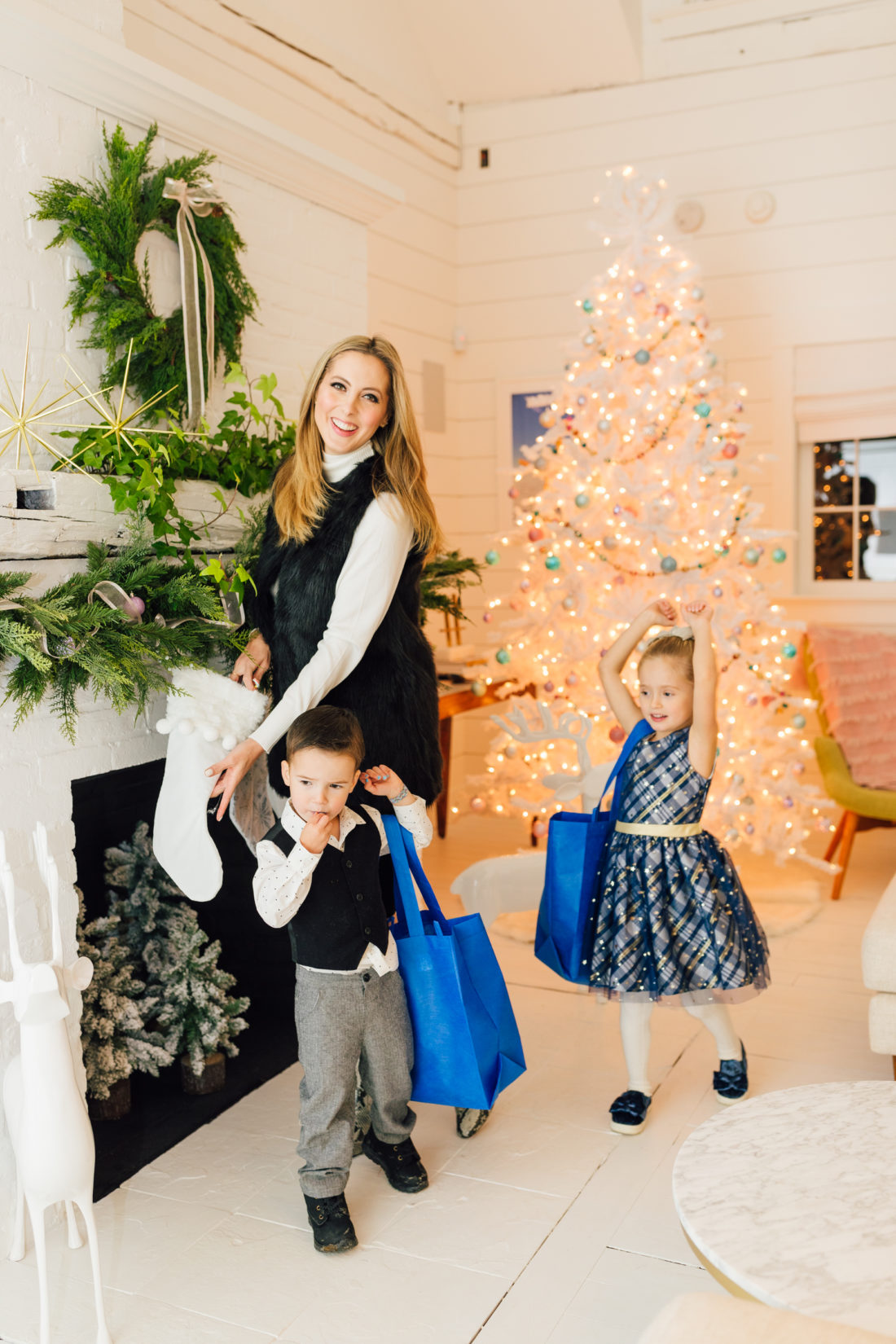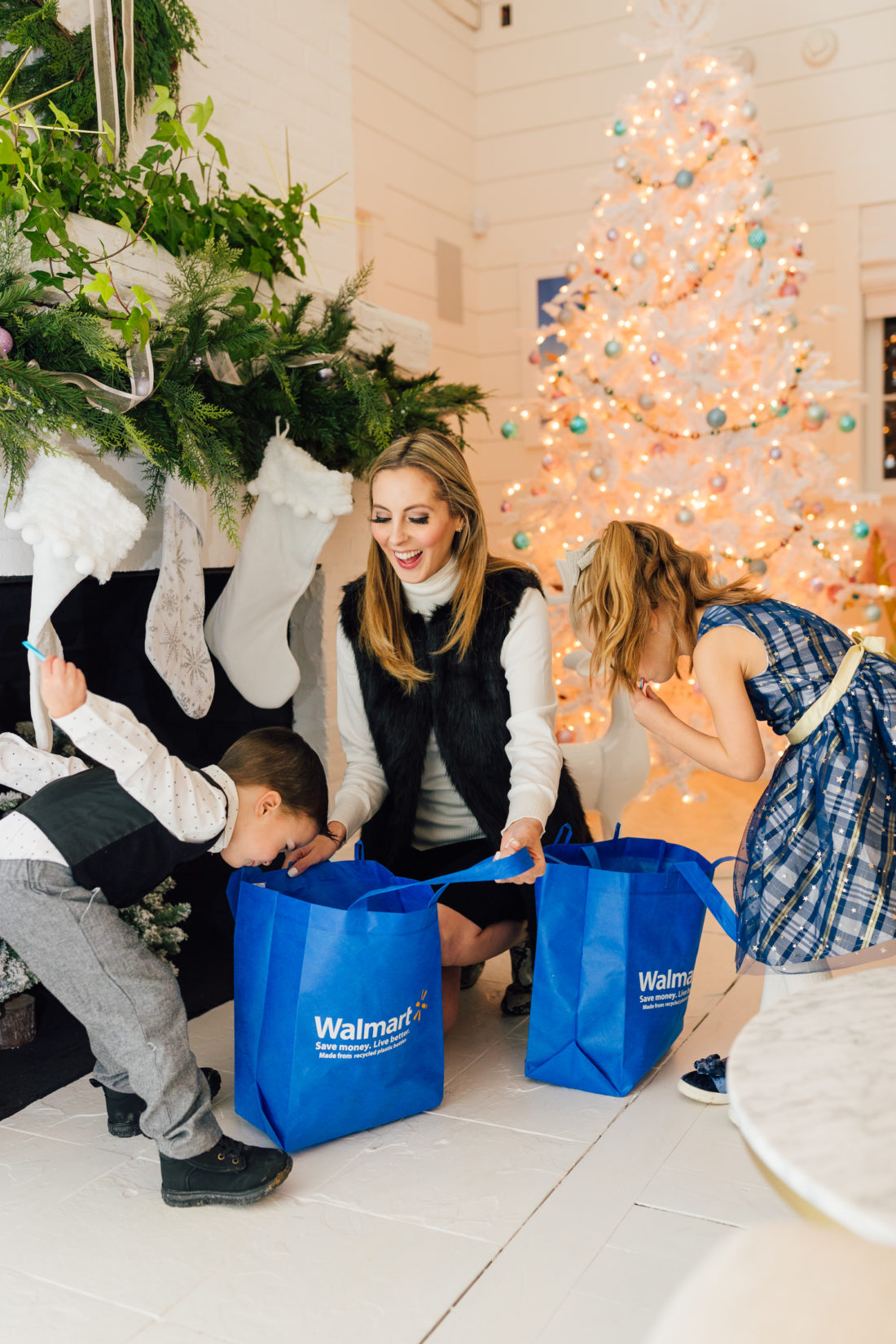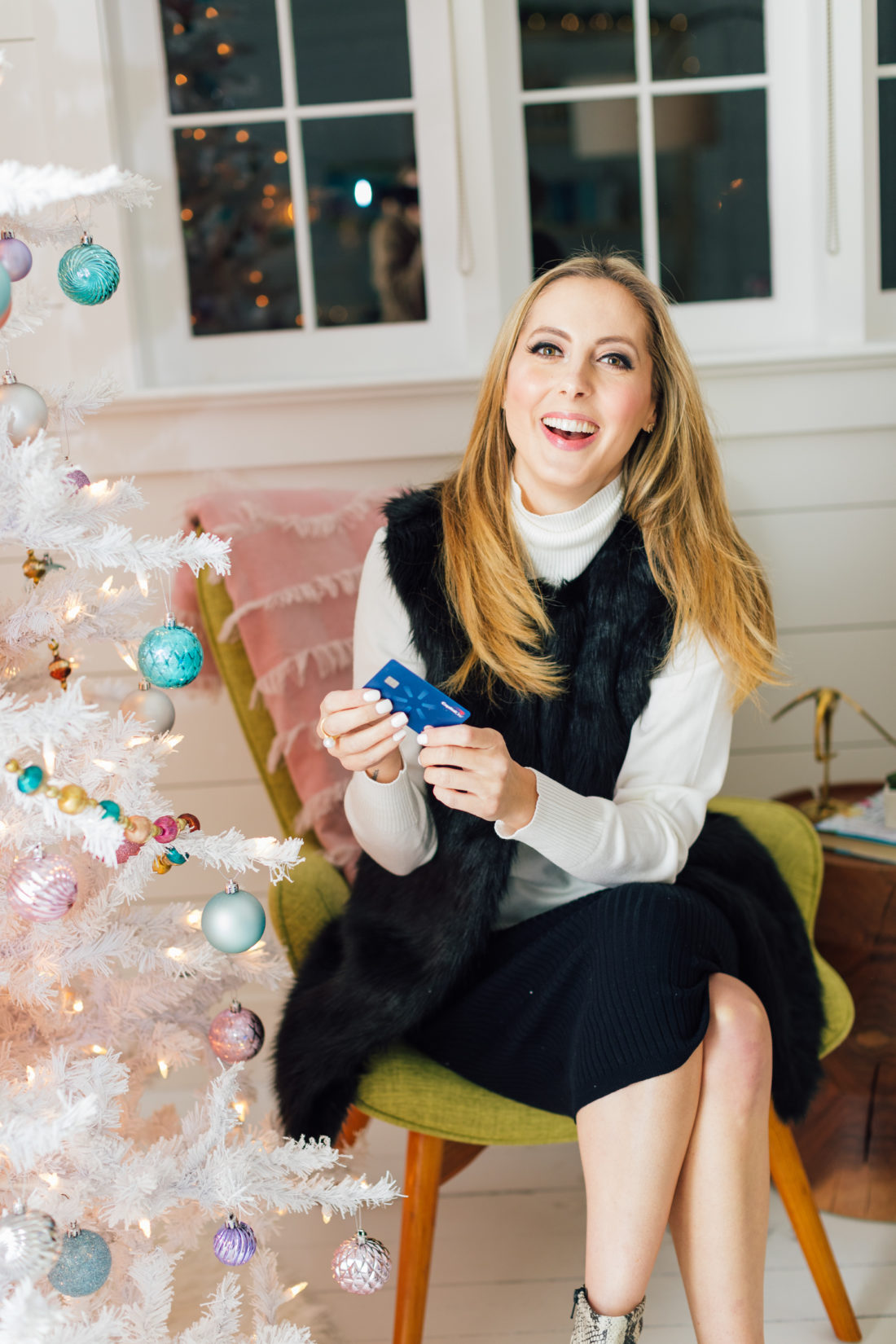 To prep for our Christmas Memories, I went to Walmart and picked up outfits for all three of us! I used my Capital One Walmart Rewards Card in Walmart Pay to earn 5% back on these purchases. I had to continue the Christmas tradition of coordinating outfits that I grew up with…although I'm glad that these ones don't look like one pair of curtains died to make three outfits. Ha! Oh, the nineties! What a time to be alive. I also made sure to use my card to get a fresh manicure for the occasion, which I earned points on as well. We fueled up the car with the card to drive to the city, earning points, and even bought a few cute decorations to get us in the holiday spirit. It's so nice that I can do the things I was already planning for the holiday season, but get rewarded for it using this card. Such a game changer. Since I get 2% back on restaurants and travel with the Capital One Walmart Rewards Card, I was also able to put our dinner on the card to earn even more benefits.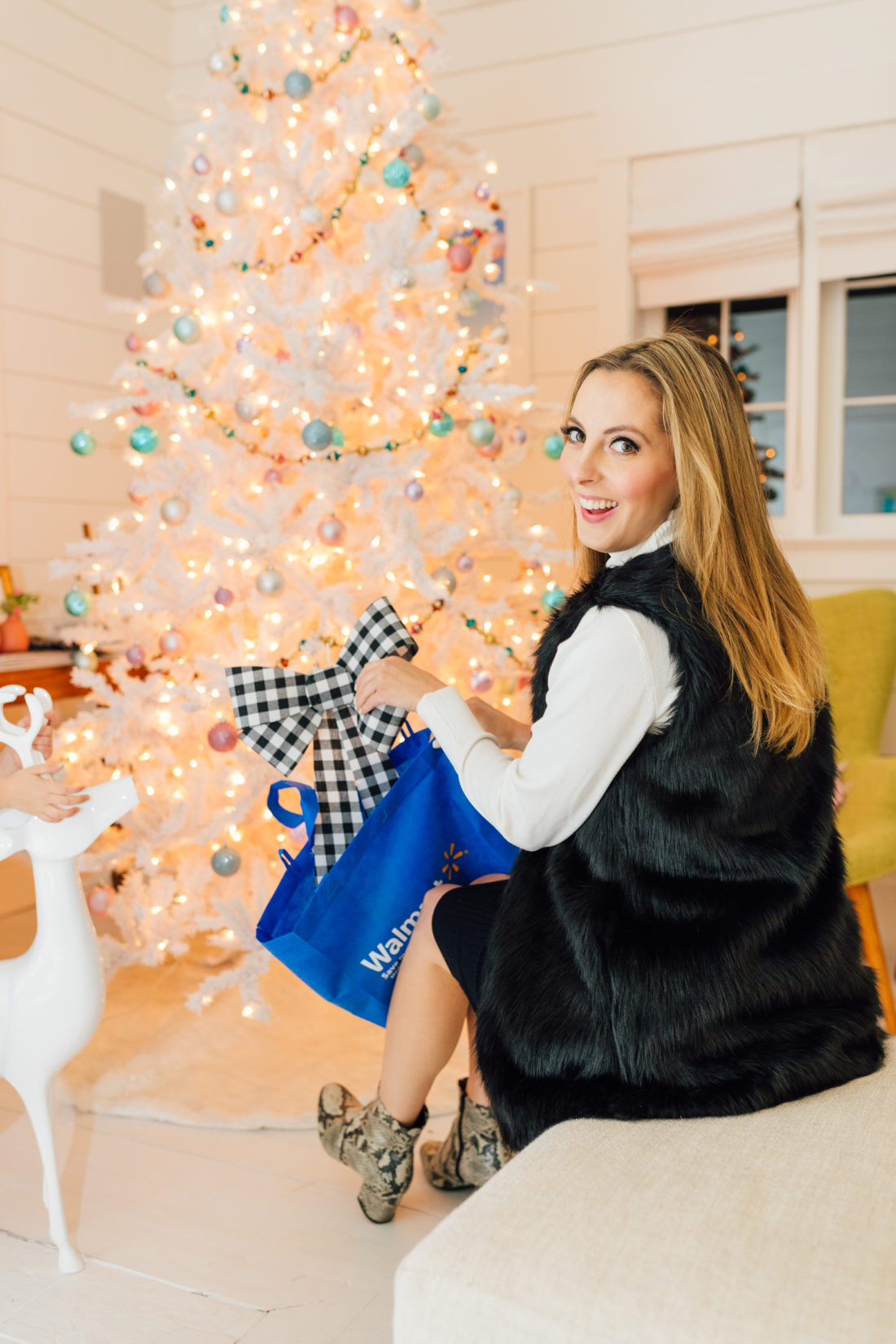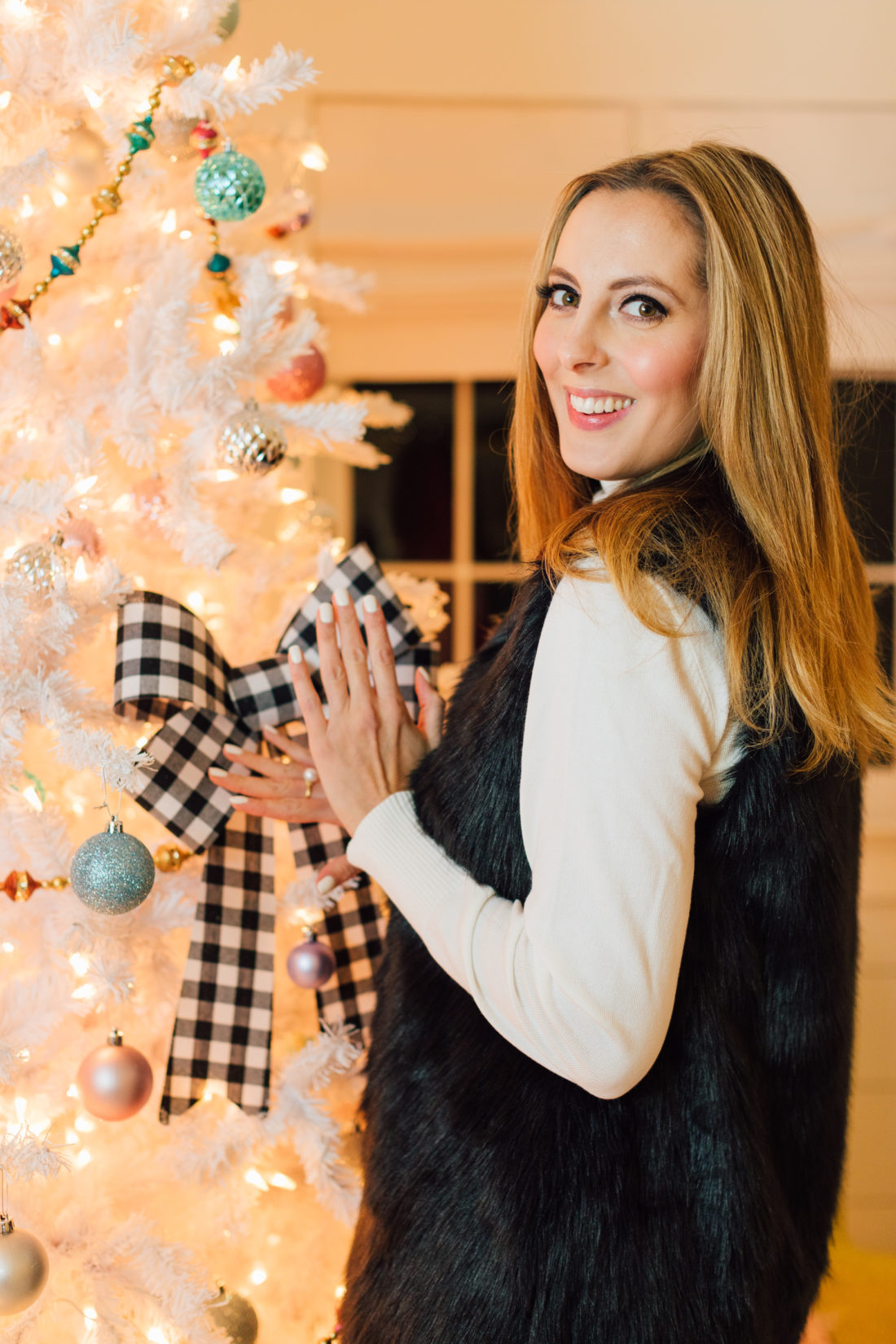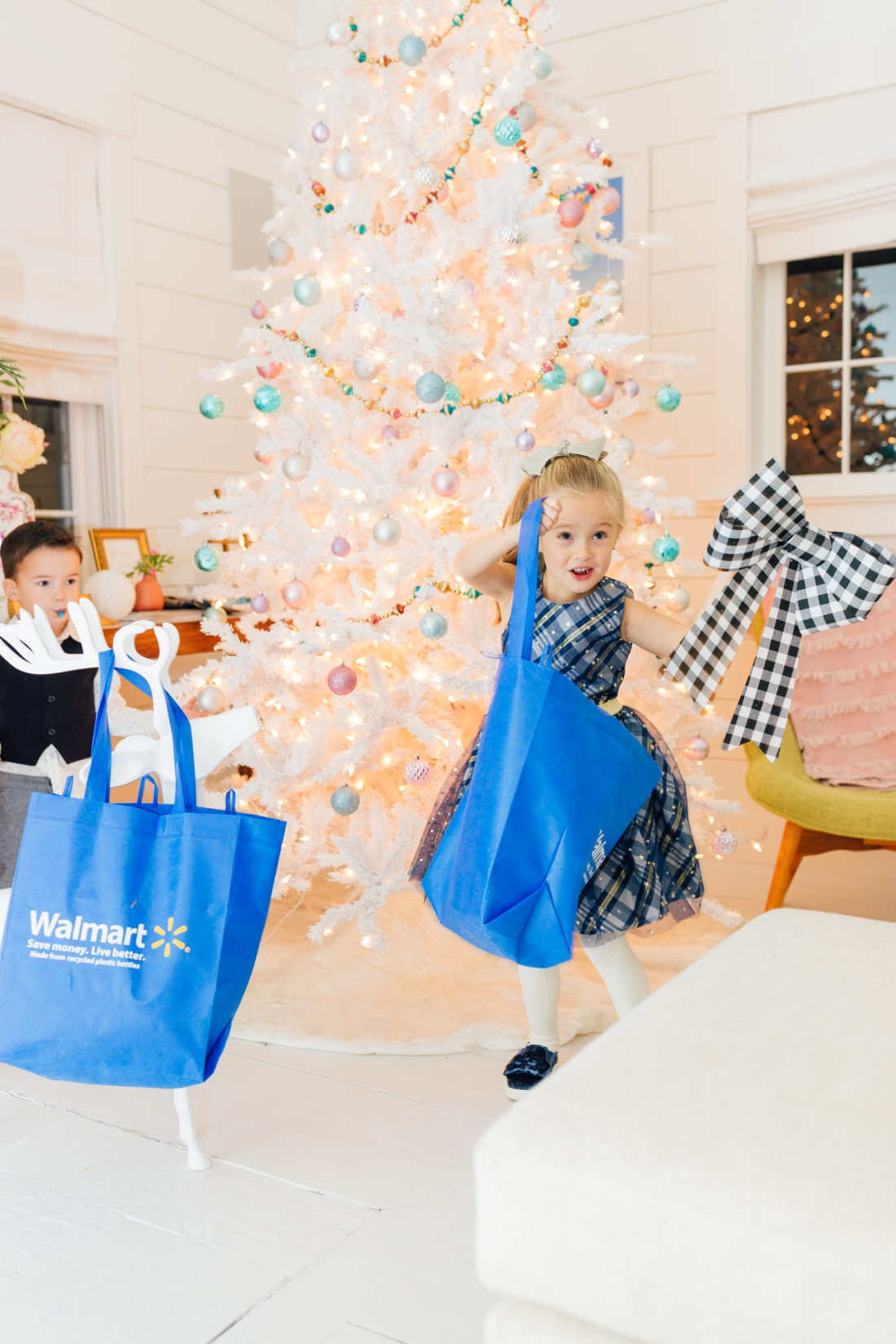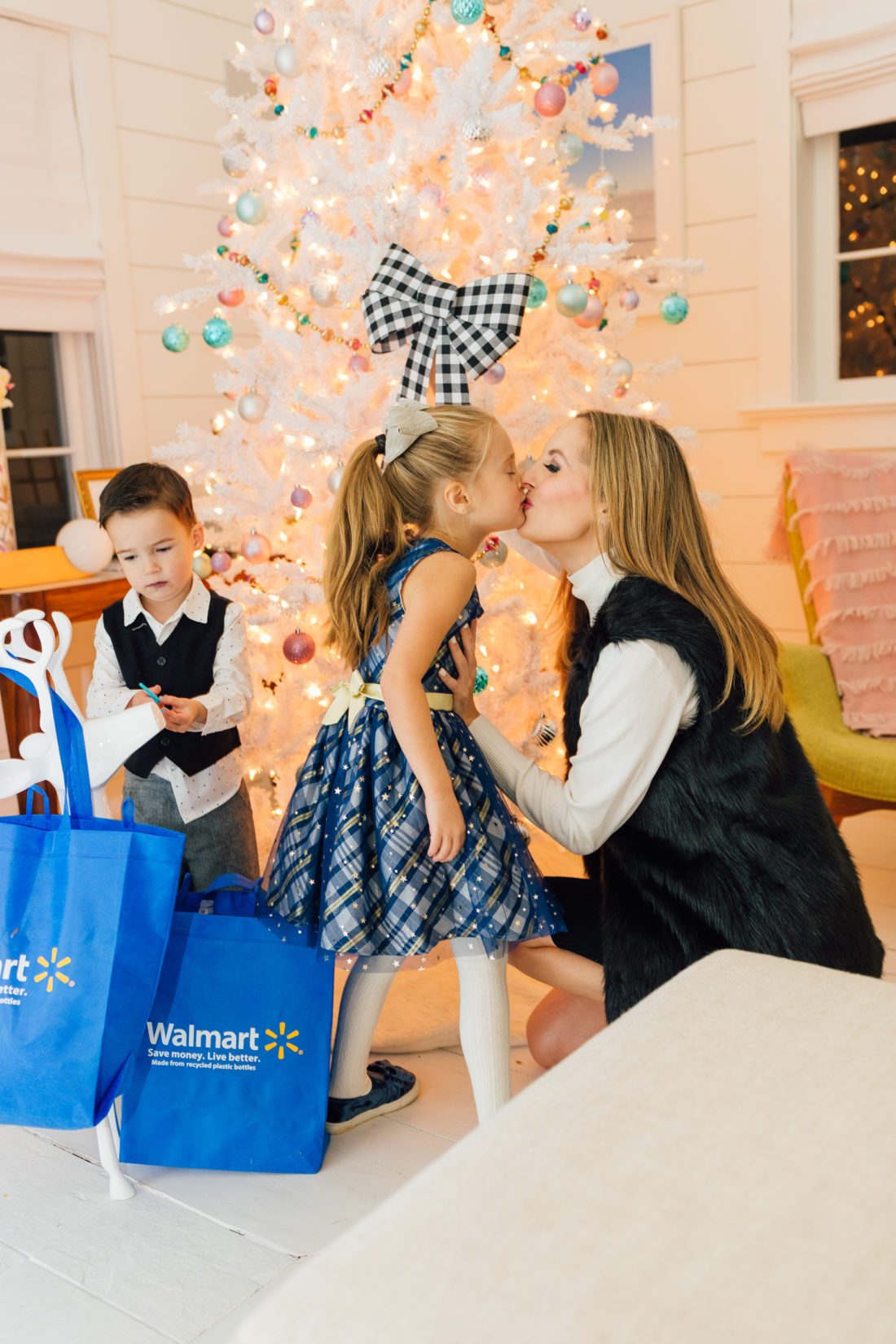 There is something so special about experiencing certain memories all over again with the kids. For me it really reactivates the magic of Christmas, and the joy of being a kid. Christmastime in New York City is unlike anything else, and I'm so happy that we live close enough even now for my kids to share that memory with me. Do you ever recreate your own childhood memories or traditions? I would love to hear about it in the comments below!
Click here to apply for the Capital One Walmart Rewards Card, the process is beyond easy and can even be done via text!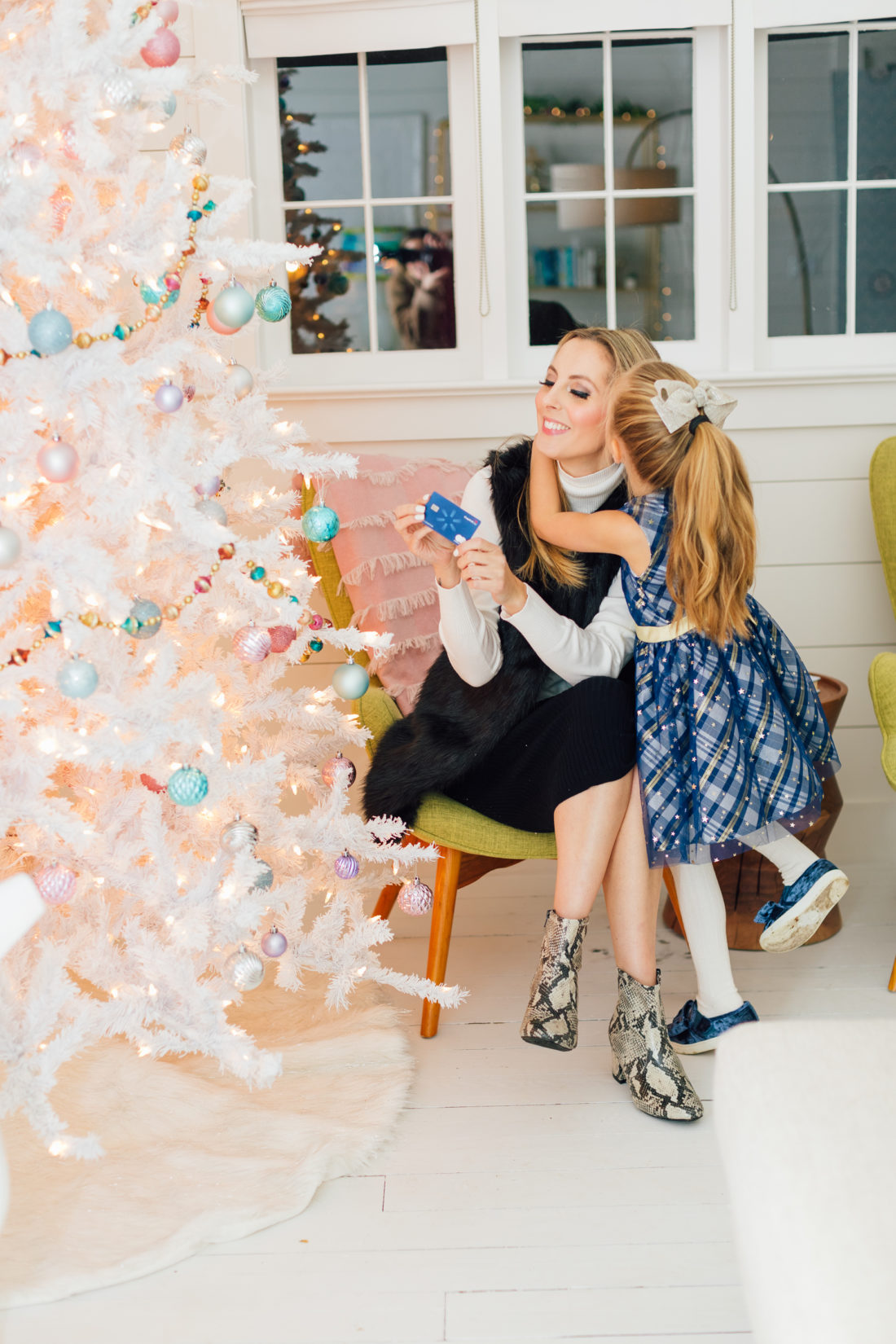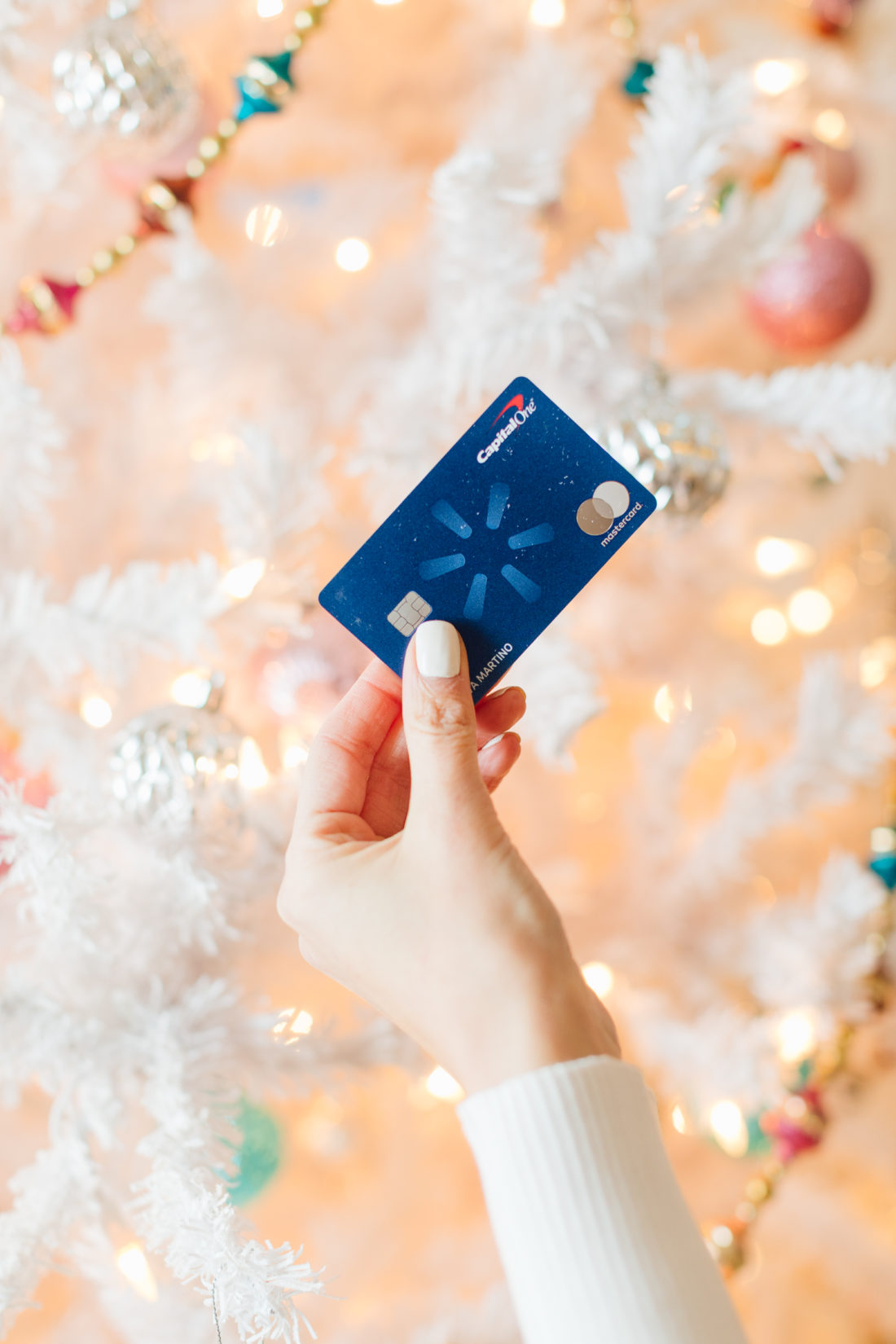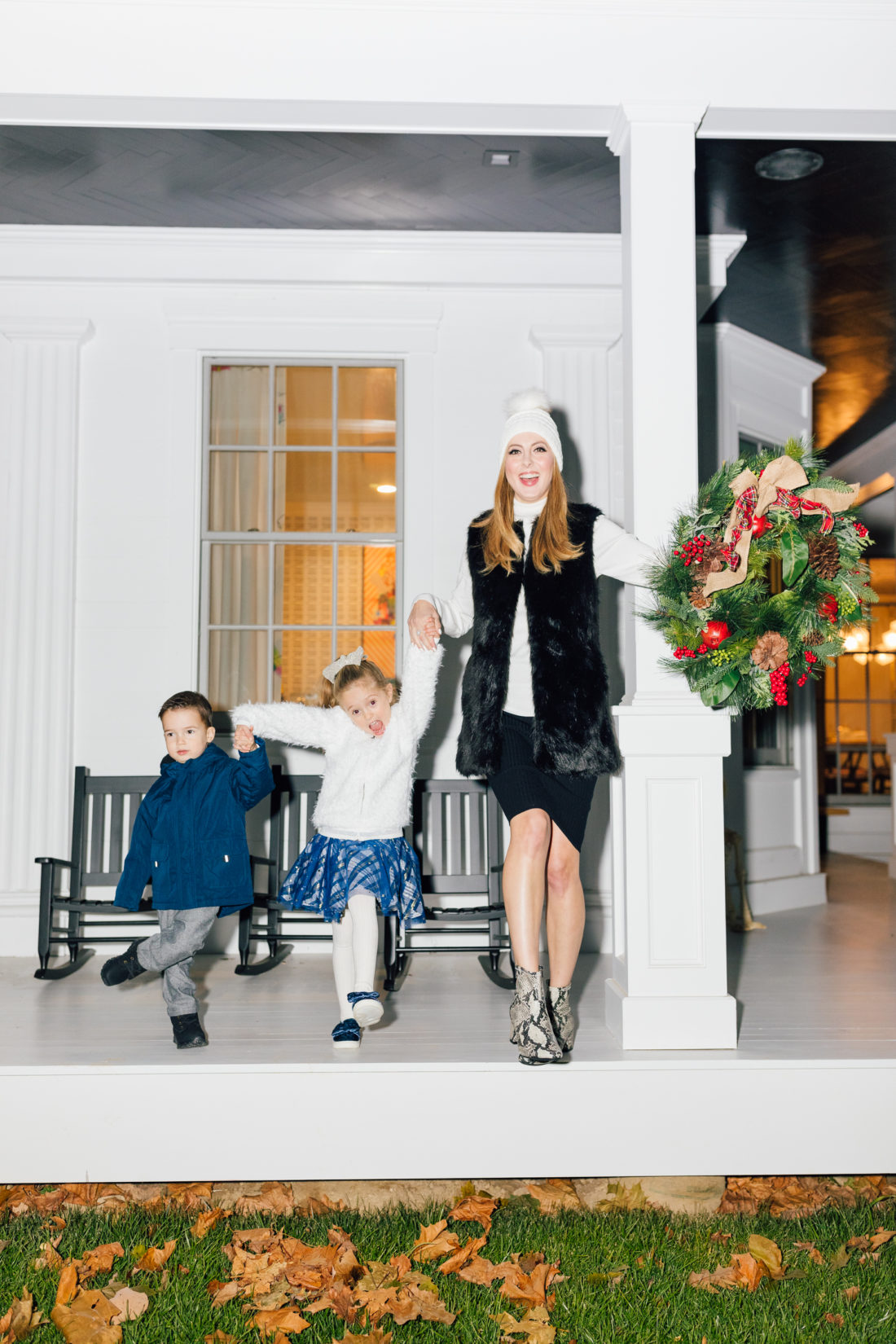 Shop the post….

Photographs by Julia Dags