The following content may contain affiliate links. When you click and shop the links, we receive a commission.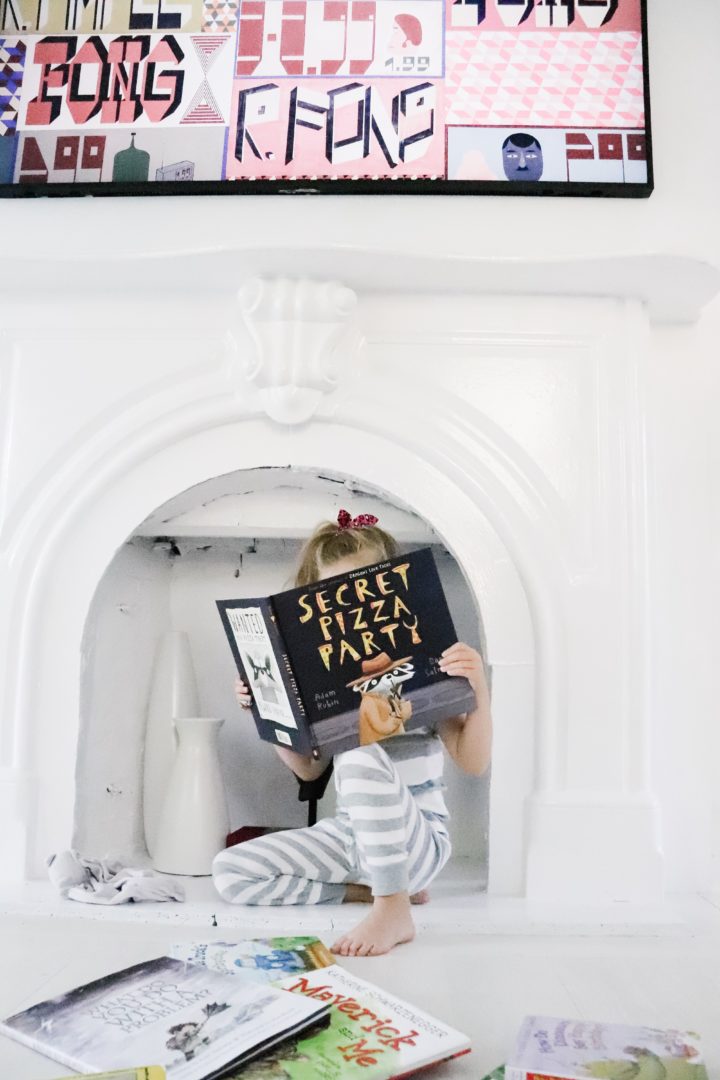 My kids have always loved reading—and it's still a big part of our daily routine as a family.  Recently we've been discovering lots of new books, and discovering some old faves again that were in storage for a few months! I thought it was perfect timing to fill you guys in on the books Marlowe and Major are super in to at the moment.  Major is still really into board books, but Marlowe has started craving books and stories that have more of a high-concept approach and a greater story arch.
Marlowe's fave right now is My Great Aunt Arizona, and Major's most favorite is One Was Johnny—which is kind of a bizarre book if I'm being honest.  But he can't get enough! LOL. Also, I've loved Maurice Sendak since I was a kid, so it's definitely a nostalgic one for me.  Just click below to shop!
And please let me know some of your current fave kids' books in the comments below…
One Was Johnny: A Counting Book
by Maurice Sendak
'One was Johnny — but that's not all, count all the others who came to call.'
How Do Dinosaurs Say Happy Birthday?
by Jane Yolen & Mark Teague
All little dinosaurs love to get presents, and this new board book will be an immediate favorite. From birthday hats to Ceratosaurus-sized cakes, America's young readers will laugh out loud as the celebration moves from "bad" birthday behavior to just the right amount of silliness and sharing. Bestselling duo Jane Yolen and Mark Teague have created the perfect introduction to birthday parties, with the same beloved humor and warmth of all their previous bestselling "How Do Dinosaurs" books.
What Do You Do With a Problem?
by Kobi Yamada & Mae Besom
What Do You Do With a Problem? is a story for anyone, at any age, who has ever had a problem that they wished would go away. It's a story to inspire you to look closely at that problem and to find out why it's here. Because you might discover something amazing about your problem… and yourself.
Little Blue Truck's Springtime
by Alice Schertle & Jill McElmurry
Beep! Beep! Little Blue Truck is out for a ride with his good friend Toad. The sun is shining and the flowers are blooming—it's a beautiful spring day! Who will they see along the way? Open the flaps to meet all of the sweet baby animals just born on the farm. Peep! Peep!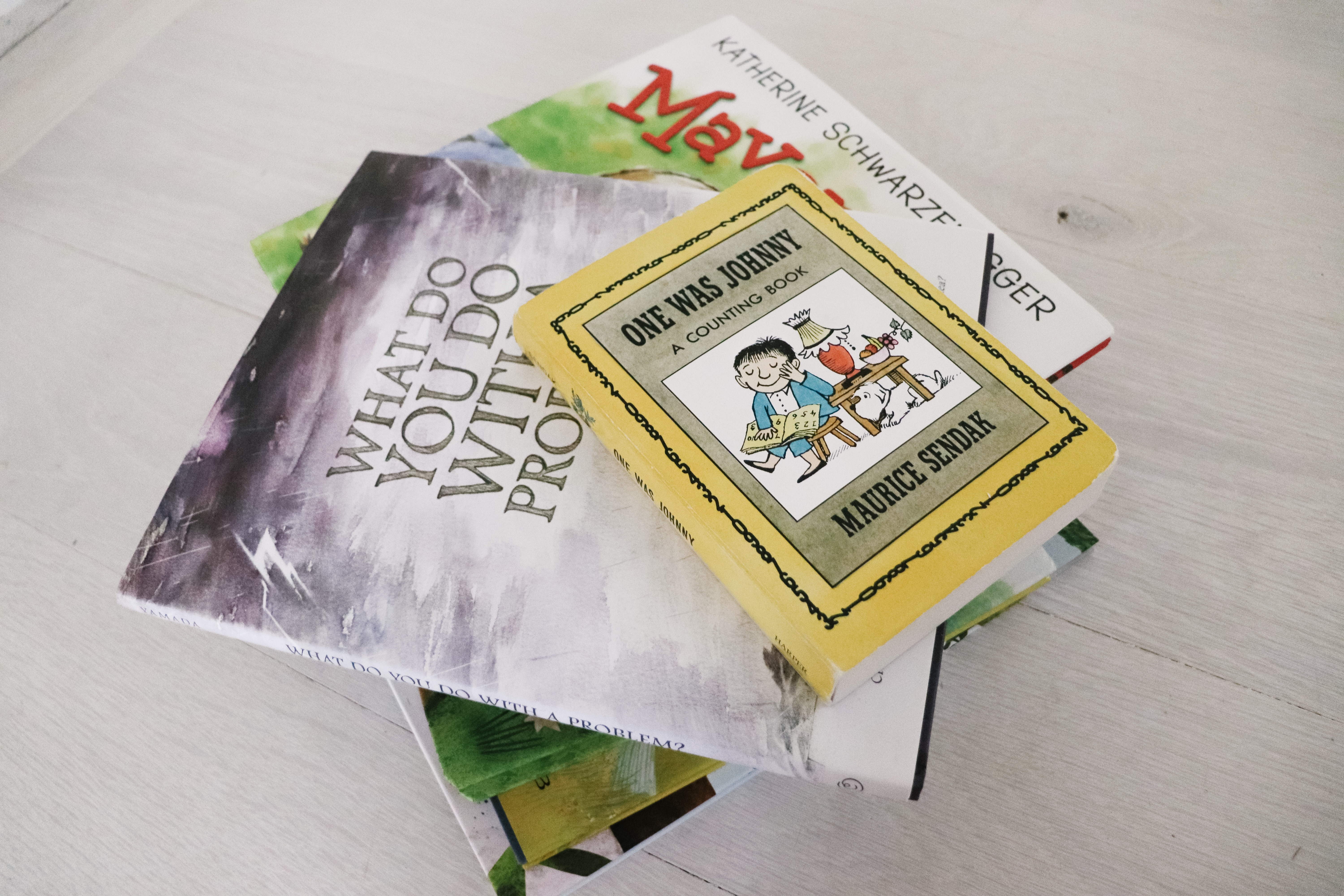 Maverick and Me
by Katherine Schwarzenegger & Phyllis Harris
In the heartwarming story of Maverick and Me, Maverick is rescued by a kind-hearted stranger after being dumped on the side of the road. The little puppy's luck takes a turn for the better when young Scarlett meets him at an adoption event. Scarlett is so moved by Maverick's story that she and her mother decide to give him the forever home he is looking for. Each year, millions of dogs find themselves in shelters and with animal rescues through no fault of their own. Maverick will help teach children about these dogs and empower even young readers to advocate for shelter pups.
A Beautiful Day in the Neighborhood: The Poetry of Mister Rogers
by Fred Rogers & Luke Flowers
From funny to sweet, silly to sincere, the lyrics of Mister Rogers explore such universal topics as feelings, new siblings, everyday life, imagination, and more. Through these songs—as well as endearing puppets and honest conversations—Mister Rogers instilled in his young viewers the values of kindness, self-awareness, and self-esteem. But most of all, he taught children that they are loved, just as they are. Perfect for bedtime, sing-along, or quiet time alone, this beautiful book of meaningful poetry is for every child—including the child inside of every one of us.
Secret Pizza Party
by Adam Rubin & Daniel Salmieri
How does Racoon love pizza? Oh, let him count the ways. He loves the gooey cheesy-ness, salty pepperoni-ness, sweet sweet tomato-ness, and of course the crispity crunchity crust. But someone is always chasing poor Raccoon away from his favorite food with a broom! What's a hungry raccoon to do? Plan an elaborate secret pizza party, of course!
My Great-Aunt Arizona
by Gloria Houston & Susan Condie Lamb
Reminiscent of the books of Laura Ingalls Wilder, My Great-Aunt Arizona is an inspiring tale rich with history, family, and artistry. Based on a true story, author Gloria Houston's joyous recounting of her great-aunt Arizona's quiet yet meaningful life reminds us of the special place a great teacher can hold in our hearts—even after we've grown up.
Sloth Slept On
by Frann Preston-Gannon
Who's that sleeping in our tree? When a group of kids finds an animal happily napping in their backyard, they set out to discover what it is and where it belongs. As they search and search—never noticing all the posters and news articles about a sloth that's broken out of the zoo—they finally discover the identity of the snoozing creature. And when sloth wakes up, it's in for a BIG surprise! Frann Preston-Gannon has created an endearing, adorable, and huggable title character; a group of intrepid children; and a wildly humorous situation that will appeal to young readers.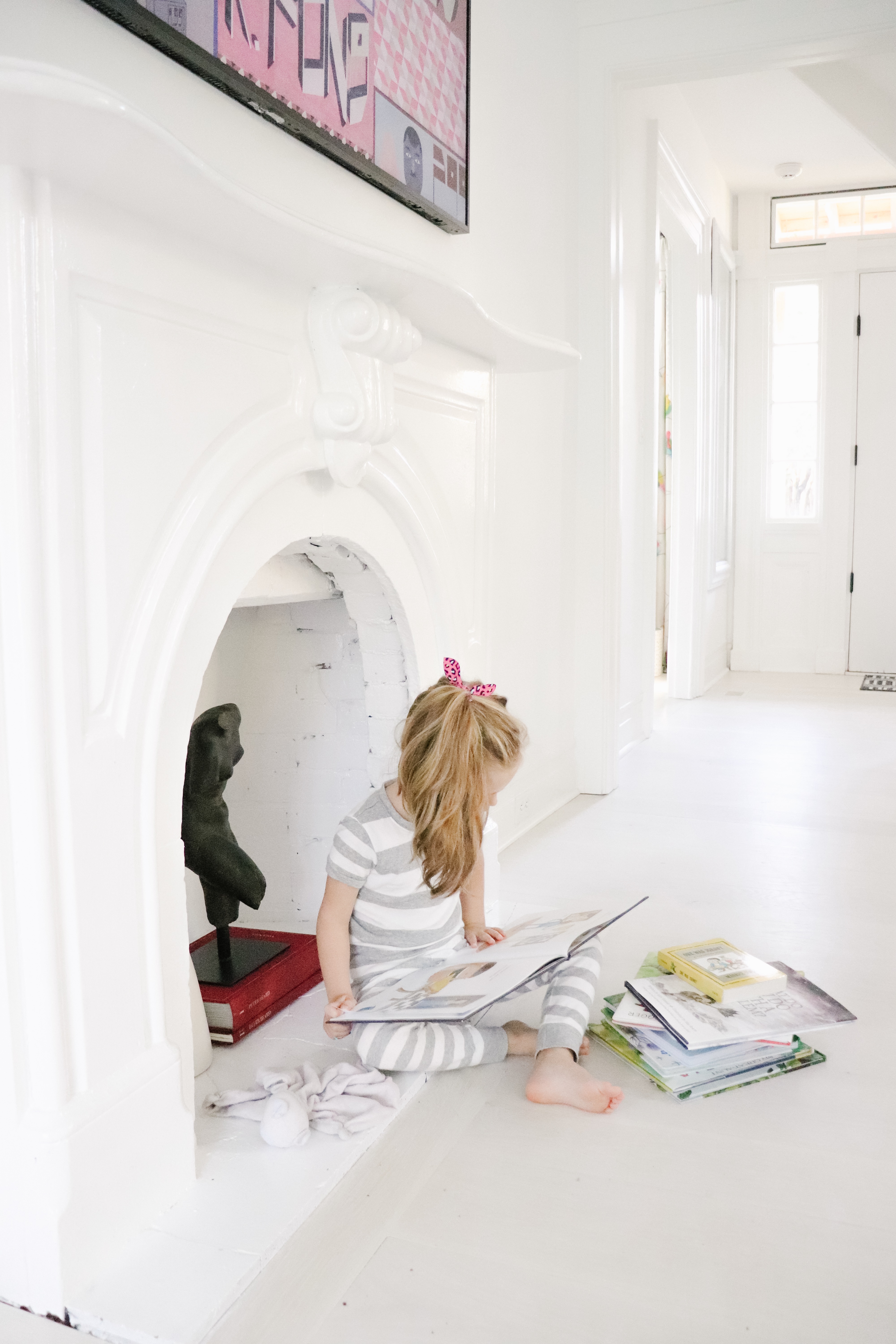 Happily Eva After, Inc. © 2019 All Rights Reserved