The following content may contain affiliate links. When you click and shop the links, we receive a commission.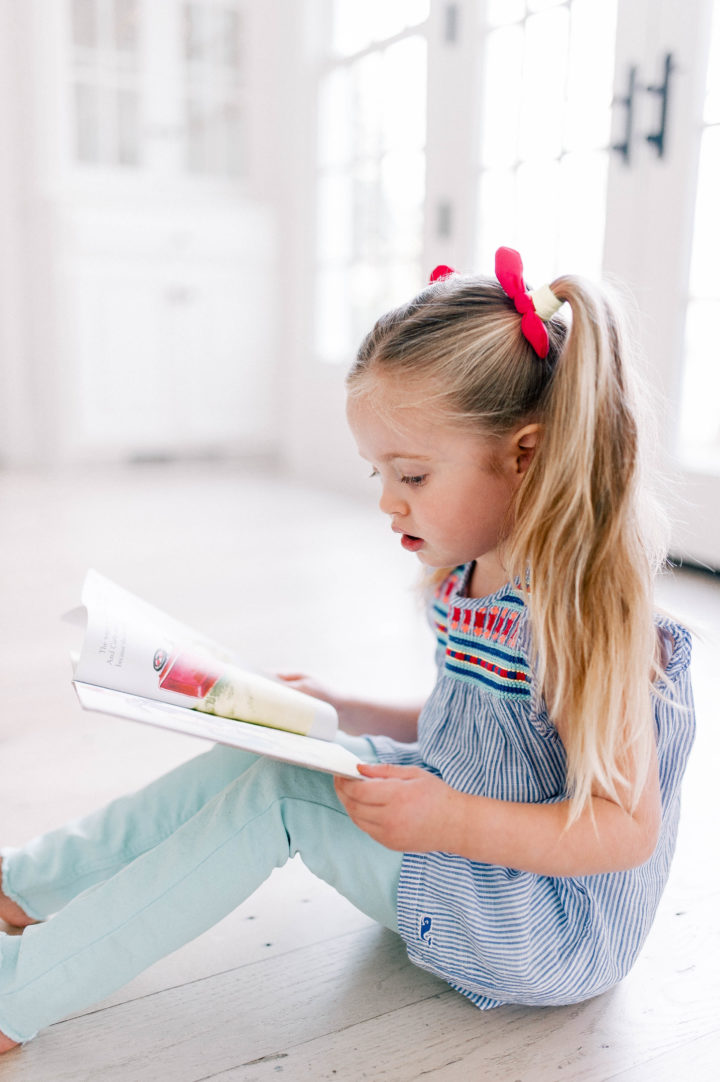 Reading is a big part of my life with my kids, especially at bedtime! We love reading 2-3 books a day together,  and I'm always on the lookout for new favorites.  I find that reading with the kids is such a great bonding exercise, as well as an awesome opportunity to build up their vocabulary and get into really interesting discussions about storylines.  I am always surprised by how much they retain from the stories—plotlines will come up in conversation months down the road at times! I get a lot of questions about our favorite kids' books, so today I thought I would share a roundup of our current faves. Just click below to shop!
Do Not Take Your Dragon to Dinner
by Julie Gassman (Author), Andy Elkerton (Illustrator)
We know you shouldn't take your dragon to the library, but what about taking him out to dinner? After all, dragons need to eat too! But with fiery breath, flapping wings, and pointy spikes, that might not be a good idea! Rhyming text and diverse characters bring the importance of dinner manners to a new level in this colorful picture book.
In My Heart: A Book of Feelings
by Jo Witek (Author), Christine Roussey (Illustrator)
Happiness, sadness, bravery, anger, shyness . . . our hearts can feel so many feelings! Some make us feel as light as a balloon, others as heavy as an elephant. In My Heart explores a full range of emotions, describing how they feel physically, inside, with language that is lyrical but also direct to empower readers to practice articulating and identifying their own emotions.
Bees: A Honeyed History
by Piotr Socha (Author)
One part science, one part cultural history, and countless parts fascination, Bees celebrates the important role that these intriguing insects have played in our ecosystem throughout the ages. From Athena to Alexander the Great and from Egypt to Ethiopia, Bees explores different methods of beekeeping and uncovers the debt that humans owe this vital species. With beautifully accessible illustrations depicting everything from bee anatomy to the essentials of honey making, readers will be captivated by the endless wonders of this seemingly small speck of the animal kingdom.
Five Stinky Socks
by Jim Benton (Author)
In Five Stinky Socks, one silly monster searches his house for his five super stinky socks!
The Seven Silly Eaters
by Mary Ann Hoberman (Author), Marla Frazee (Illustrator)
Peter wants only milk, Lucy won't settle for anything but homemade lemonade, and Jack is stuck on applesauce. Each new addition to the household brings a new demand for a special meal. What's a mother to do?
Over and Under the Pond
by Kate Messner (Author), Christopher Silas Neal (Illustrator)
In this book, readers will discover the plants and animals that make up the rich, interconnected ecosystem of a mountain pond. Over the pond, the water is a mirror, reflecting the sky. But under the water is a hidden world of minnows darting, beavers diving, and tadpoles growing. These secrets and many others are waiting to be discovered over and under the pond.
Mama, Is It Summer Yet?
by Nikki McClure
In this charming book, one little boy can't wait for summer to arrive. He keeps asking, "Mama, is it summer yet?" Mama responds saying, "Not yet," but there are plenty of signs that indicate spring is changing into summer: The earth is soft and there are seeds to plant, birds singing, ducklings in the pond, and pink blossoms blooming. The young boy even wears his bathing suit and carries a beach pail in preparation, but will it ever be summer?
The Kissing Hand
by Audrey Penn (Author), Ruth Harper (Illustrator)
School is starting in the forest, but Chester Raccoon does not want to go. To help ease Chester's fears, Mrs. Raccoon shares a family secret called the Kissing Hand to give him the reassurance of her love any time his world feels a little scary.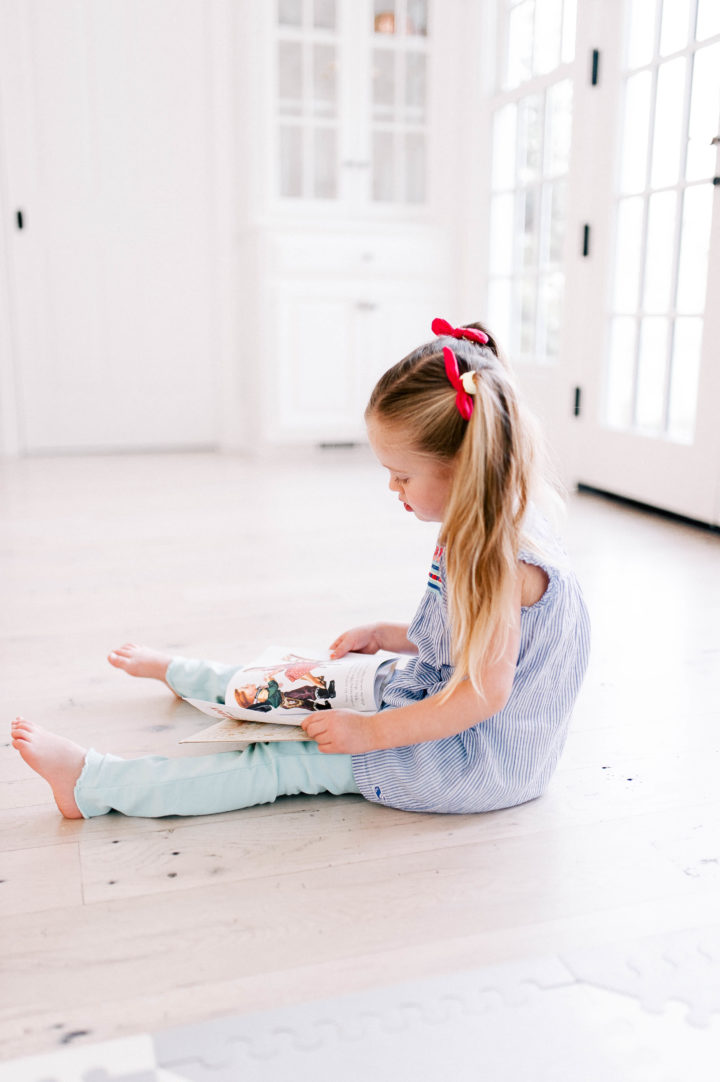 Photographs by Carter Fish | Happily Eva After, Inc. © 2018 All Rights Reserved