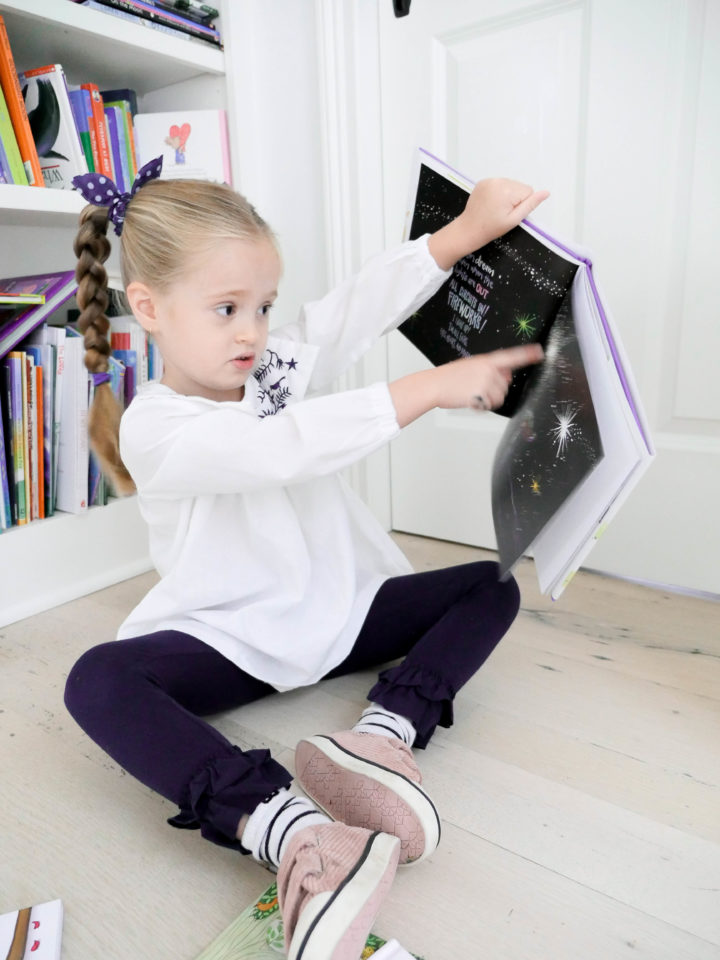 Marlowe and Major love books just as much as I do, and reading together is still part of our daily routine.  I have some classic favorites from my own childhood that I've introduced to my kids–but I've also been discovering some new ones that are so great.  It's nice how many books written today involve so many themes centered around individuality and inclusivity! I've done a roundup of some of our favorites before, but I thought I would do a little update and show you the books we are loving right now! Just click below to shop!
And please let me know if there are any newer books that I must read!
Worm Loves Worm
by J. J. Austrian & Mike Curato
You are cordially invited to celebrate the wedding of a worm…and a worm.
When a worm meets a special worm and they fall in love, you know what happens next: They get married! But their friends want to know—who will wear the dress? And who will wear the tux?
The answer is: It doesn't matter. Because worm loves worm.
Hug Time
by Patrick McDonnell
There was once a kitten so filled with love he wanted to give the whole world a hug! Jules the kitten (also known in the MUTTS cartoons as "Shtinky Puddin'") knows that hugs can make the world a better place. So he makes a "Hug To-Do List"–with the endangered species of the world at the top–and travels the globe to show all of the animals that someone cares. From Africa to the North Pole to his own back yard, Jules proves a hug is the simplest–but kindest–gift we can give.
Zubert
by Charlie Sutcliffe
What happens when you're bored, you've finished all your books, and you're hanging around in the biggest and best hotel in London, the Savoy? Follow Zubert and his new magic friends, the Spinglefranks, as they find out! Buffalos in the lobby . . . monkeys in the bedrooms . . . an octopus in the swimming pool . . . and an elephant in the kitchen! How to hide all the animals from the hotel inspectors? Can Zubert and friends find a way to let the animals keep their home?
Cuddly Critters for Little Geniuses
by Susan Patterson, James Patterson, & Hsinping Pan
From sloths to spoonbills and panda ants to pangolins, little geniuses will love learning about all of the unusual, adorable animals that live on this planet. More than 50 little-known flyers, swimmers, and crawlers are included in this book, whimsically illustrated by artist Hsinping Pan. Cuddly Critters for Little Geniuses will remind you that nature contains many wonders — and these cute and curious creatures are no exception!
Happy Dreamer
by Peter H. Reynolds
While the world tells us to sit still, to follow the rules, and to color inside the lines, Happy Dreamer celebrates all those moments in between when the mind and spirit soar and we are free to become our own true dreamer maximus! In Peter's signature voice and style, this empowering picture book reminds children of how much their dreams matter, and while life will have ups and downs, he enlists readers to stay true to who they are, to tap into their most creative inner selves, and to never ever forget to dream big!
Late for School
by Steve Martin & C. F. Payne
Getting to school has never been quite this difficult–or hilarious. Celebrated writer and performer Steve Martin and dynamic artist C. F. Payne (illustrator of John Lithgow's children's books) have teamed up to tell a story of the adventure, danger, and laughs of the journey to school. Enclosed with the book is a CD of Martin on banjo and vocals, singing the book's story with a bluegrass twist.
Goodnight, Goodnight Construction Site
by Sherri Duskey Rinker & Tom Lichtenheld
As the sun sets behind the big construction site, all the hardworking trucks get ready to say goodnight. One by one, Crane Truck, Cement Mixer, Dump Truck, Bulldozer, and Excavator finish their work and lie down to rest—so they'll be ready for another day of rough and tough construction play! With irresistible artwork by bestselling illustrator Tom Lichtenheld and sweet, rhyming text, this construction book for kids will have truck lovers of all ages begging for more.
Corduroy
by Don Freeman
Don Freeman's classic character, Corduroy, is even more popular today then he was when he first came on the scene in 1968. This story of a small teddy bear waiting on a department store shelf for a child's friendship has appealed to young readers generation after generation.
We All Went On Safari
by Laurie Krebs & Julia Cairns
Join Arusha, Mosi, Tumpe and their Maasai friends as they set out on a counting journey through the grasslands of Tanzania. Along the way, the children encounter all sorts of animals including elephants, lions and monkeys, while counting from one to ten in both English and Swahili. The lively, rhyming text is accompanied by an illustrated guide to counting in Swahili, a map, notes about each of the animals, and interesting facts about Tanzania and the Maasai people.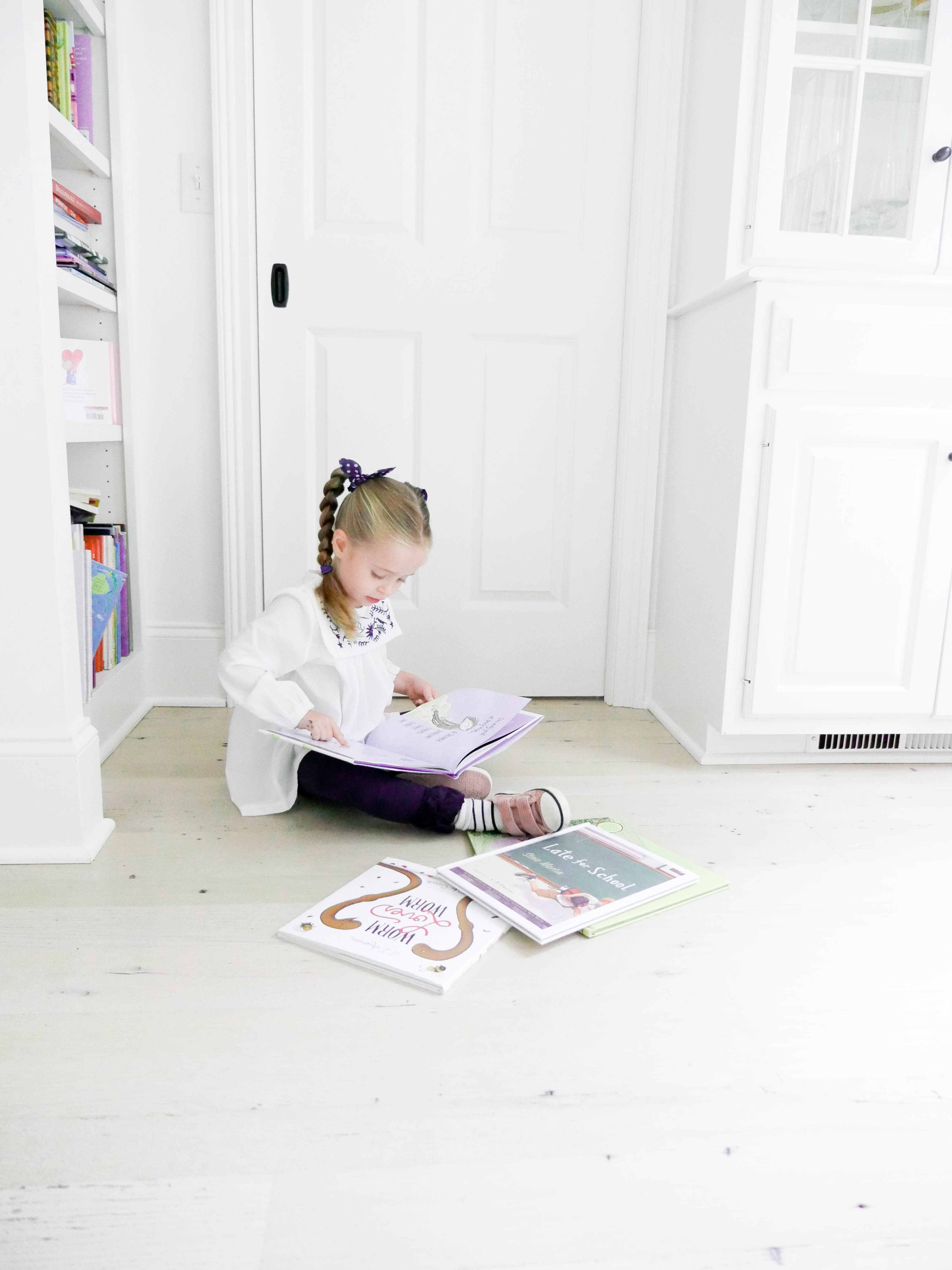 Happily Eva After, Inc. © 2018 All Rights Reserved