The following content may contain affiliate links. When you click and shop the links, we receive a commission.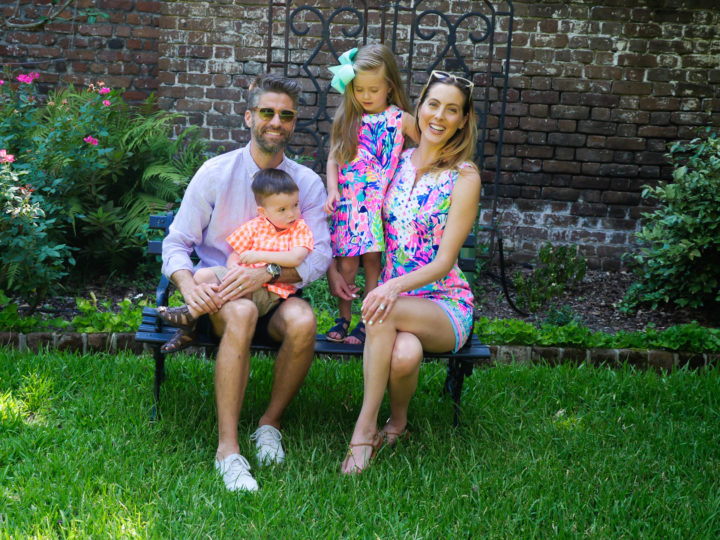 We just got back from our annual trip to Charleston, South Carolina– and I gotta say we had a total blast.  It was definitely our favorite trip we've ever taken down there, and I think one of the reasons why was that we were determined to really explore the city– day and night! Kyle and I lined up amazing dinners for every single night, and Marlowe discovered her new favorite (albeit very pricey) food: Oysters.  I guess at just under four years old she is no longer a cheap date! LOL. Today I thought I would share our family album from the trip, along with some of the highlights we experienced while there.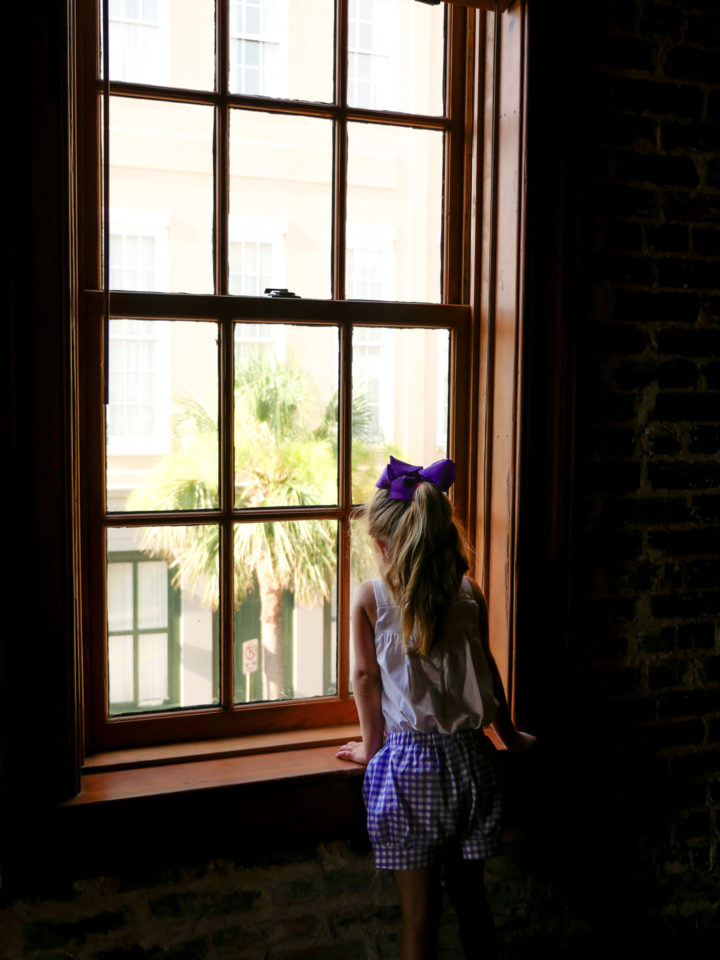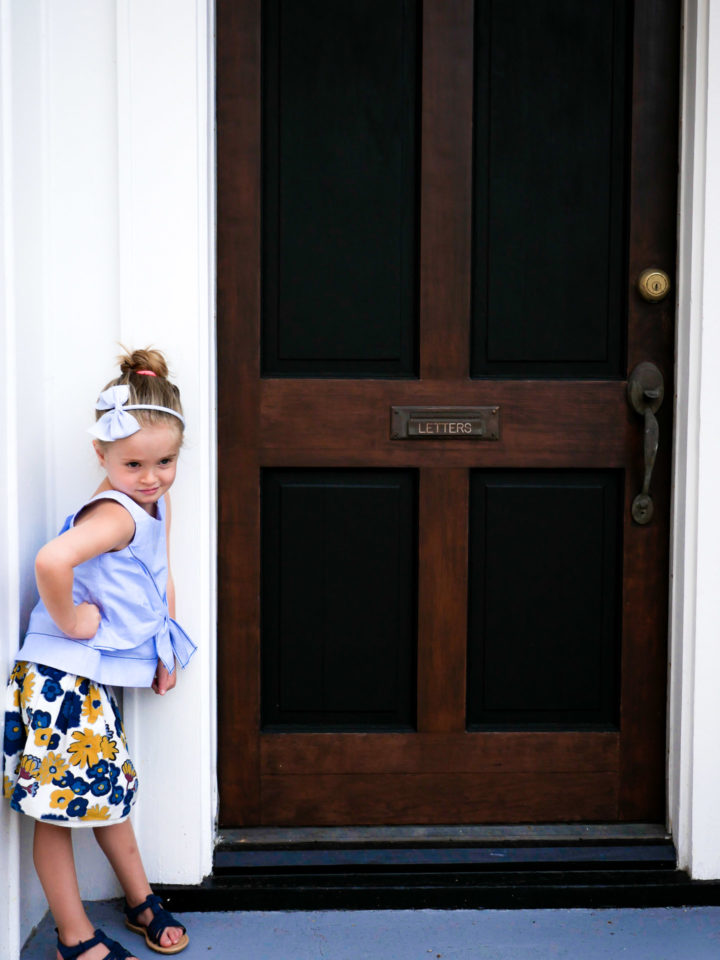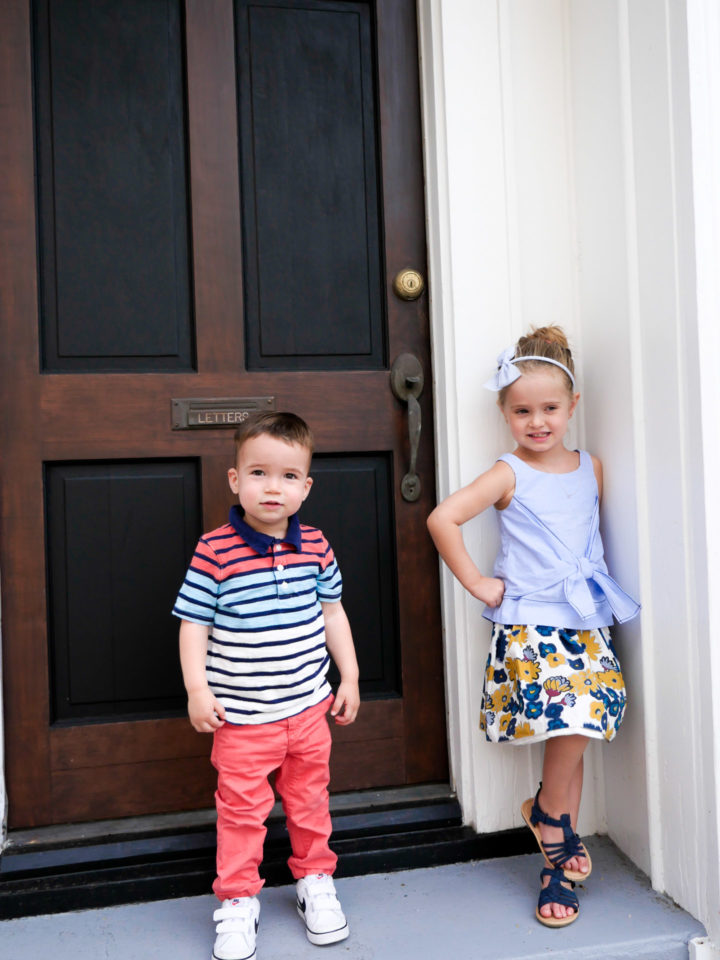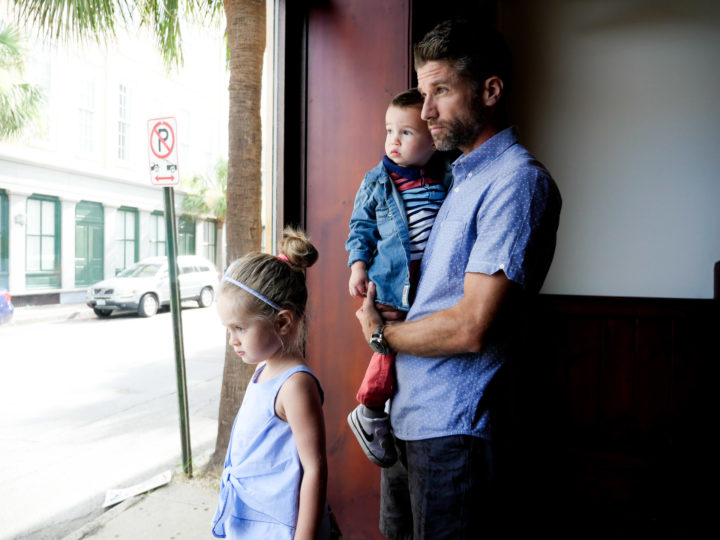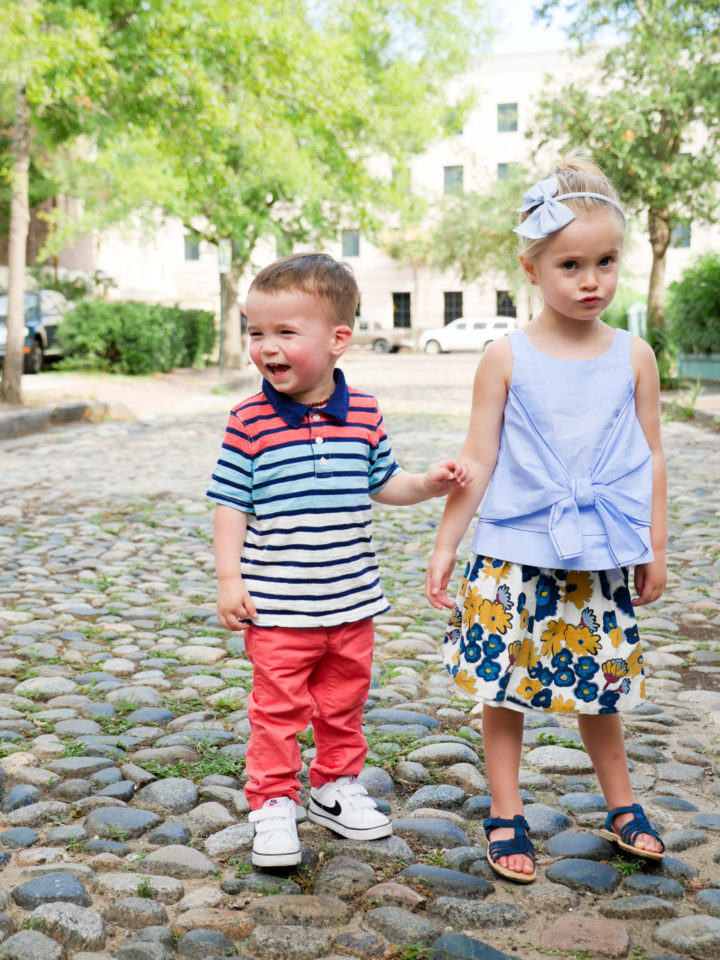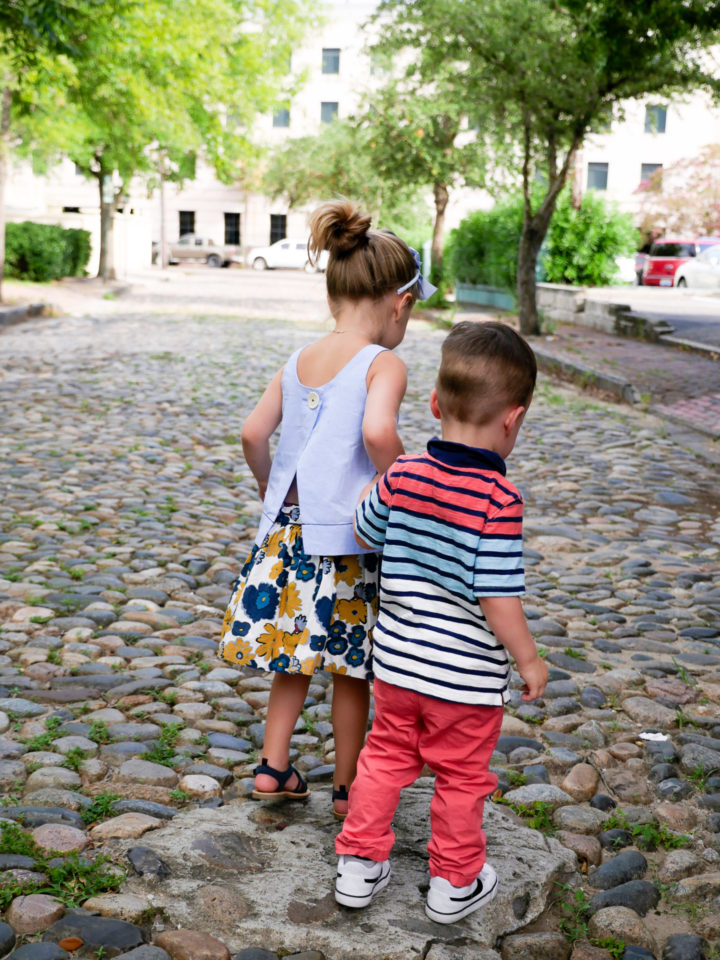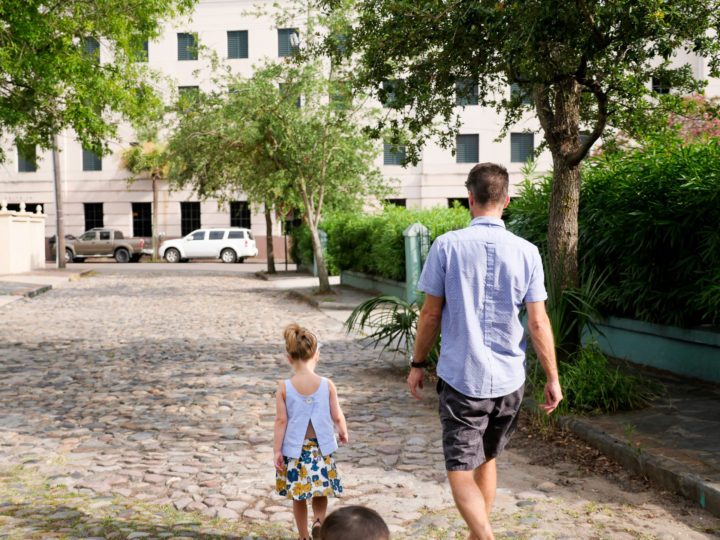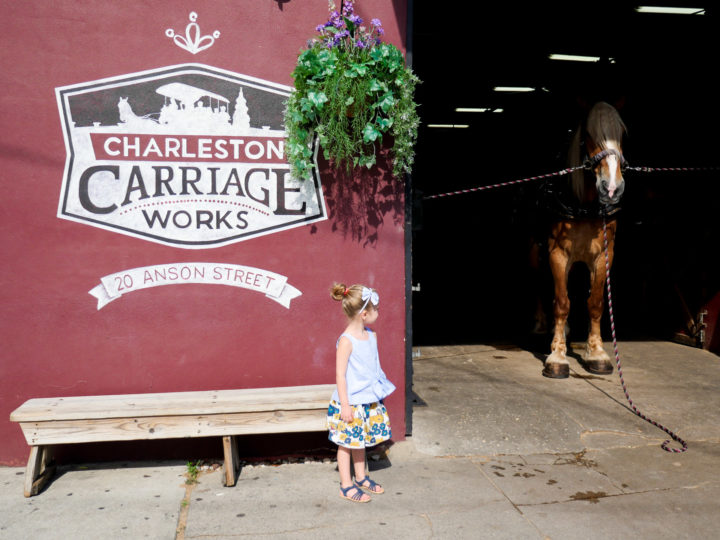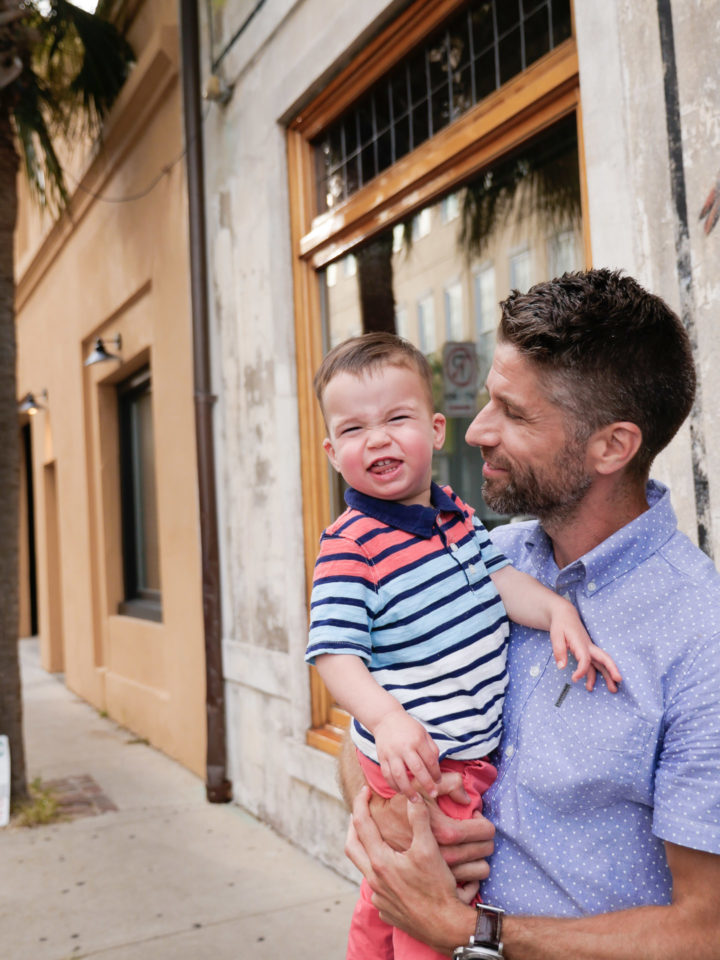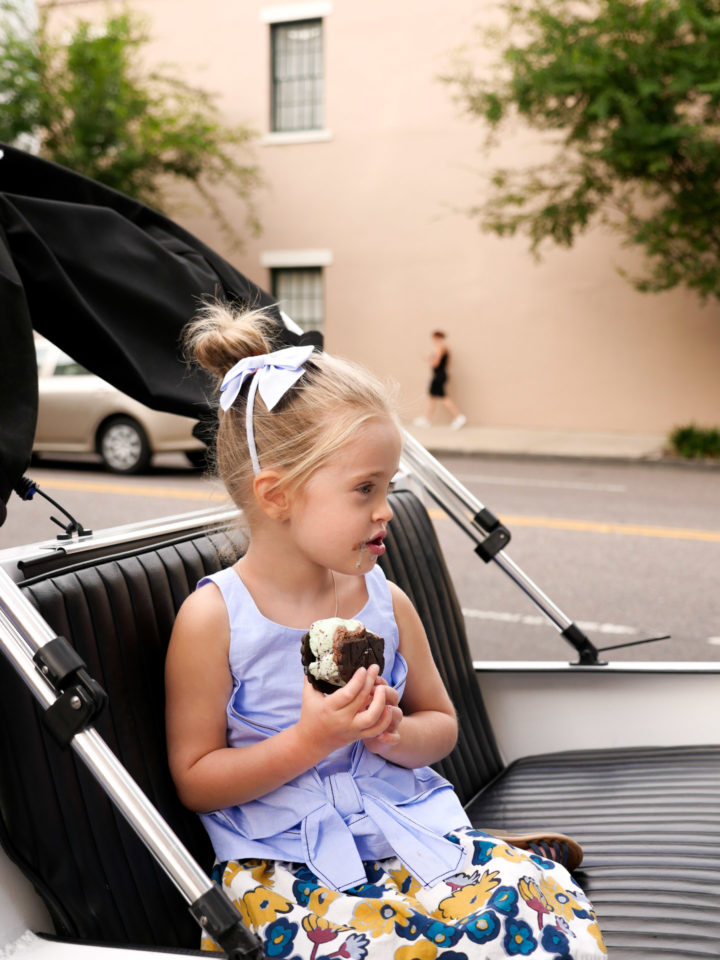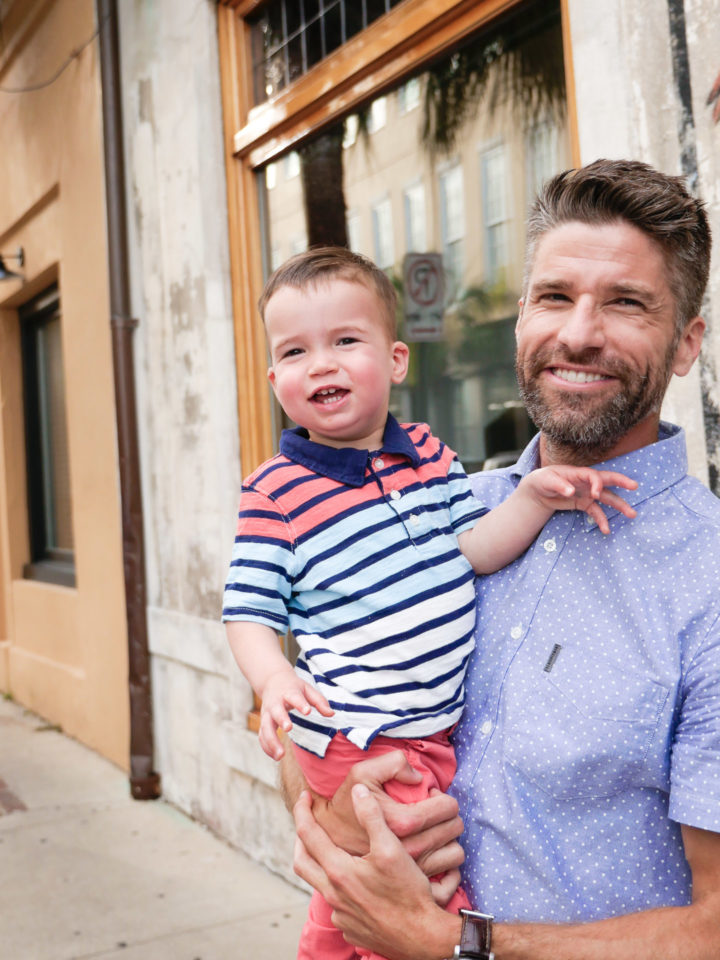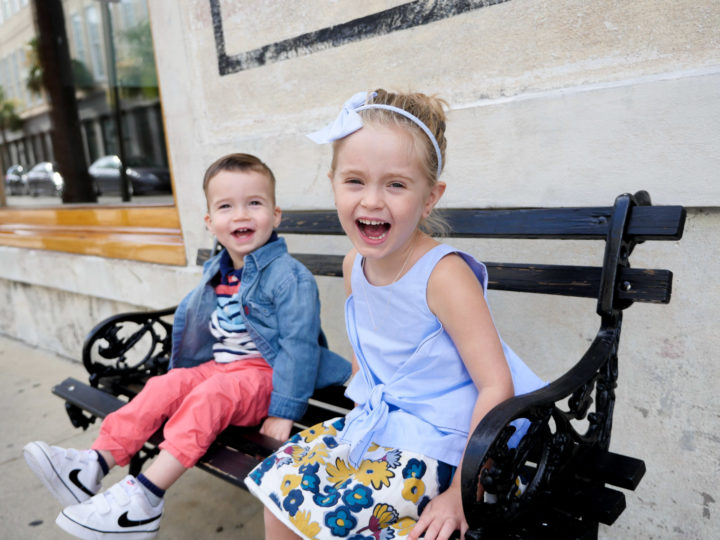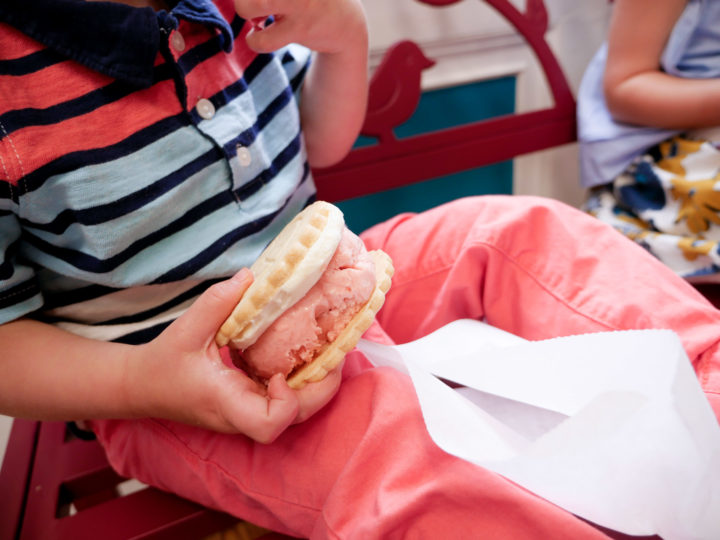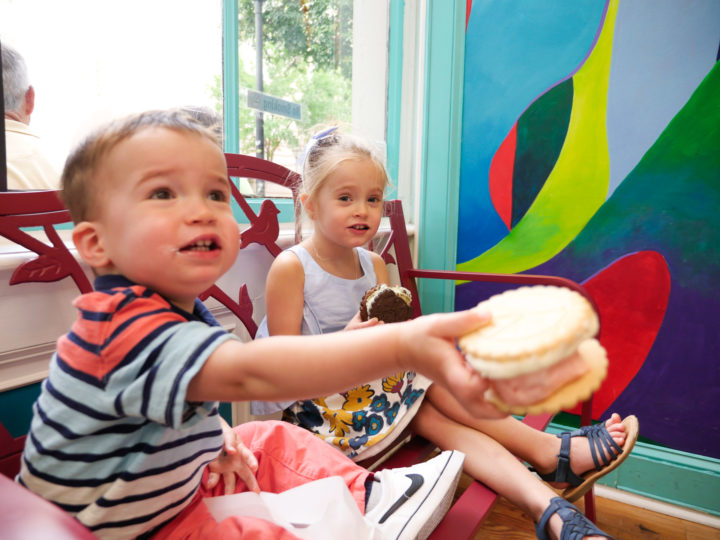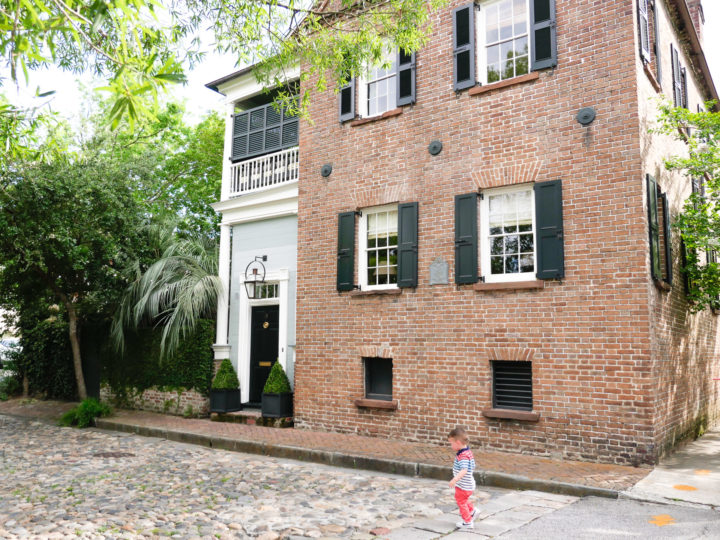 We opted to stay at a rented apartment in Downtown Charleston this time around, and the location was pretty perfect.  We were walking distance to so many great activities and restaurants, and near this splash pad/fountain on the water that the kids loved going to on really hot afternoons.  If you've never been to Charleston before, it's pretty much the most picturesque city ever, and we all had a great time walking around and taking in the scenery in the early mornings and late afternoons.  Otherwise it was so hot we had to either be at the beach or inside at a museum! We also took some siestas a few days.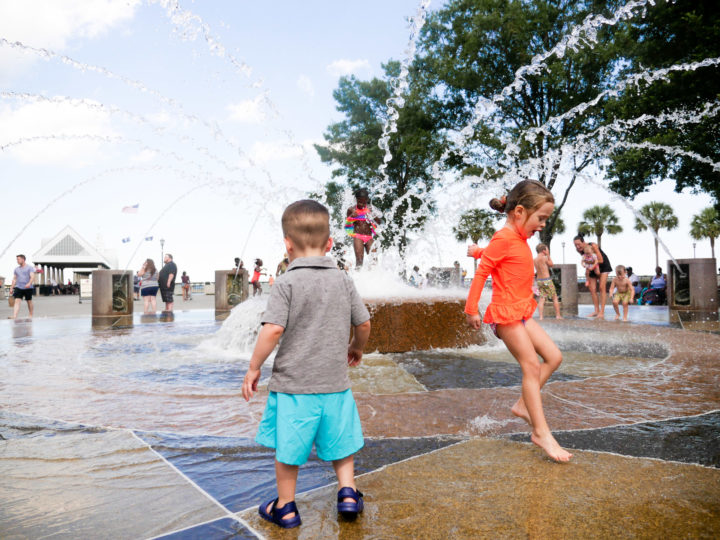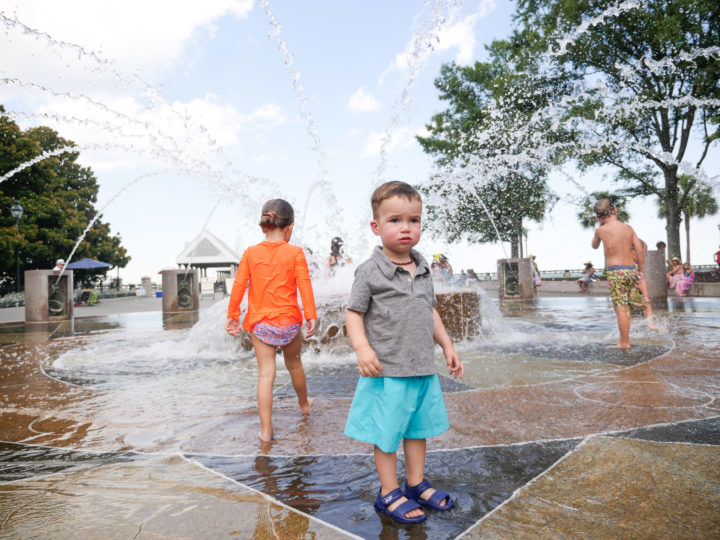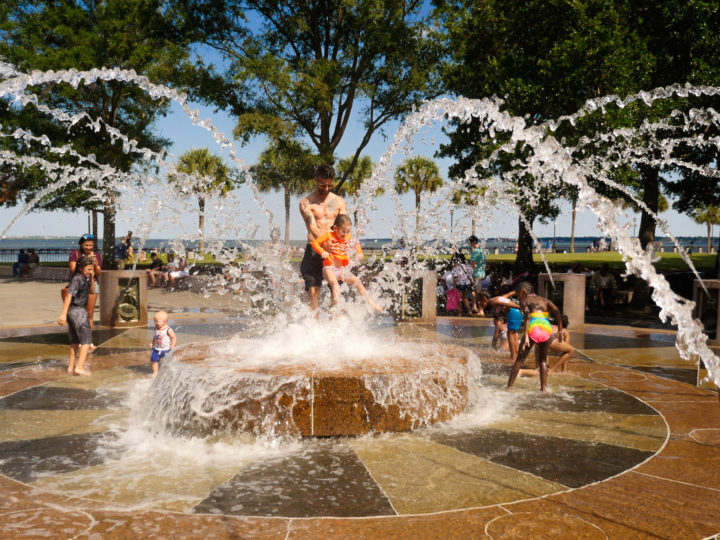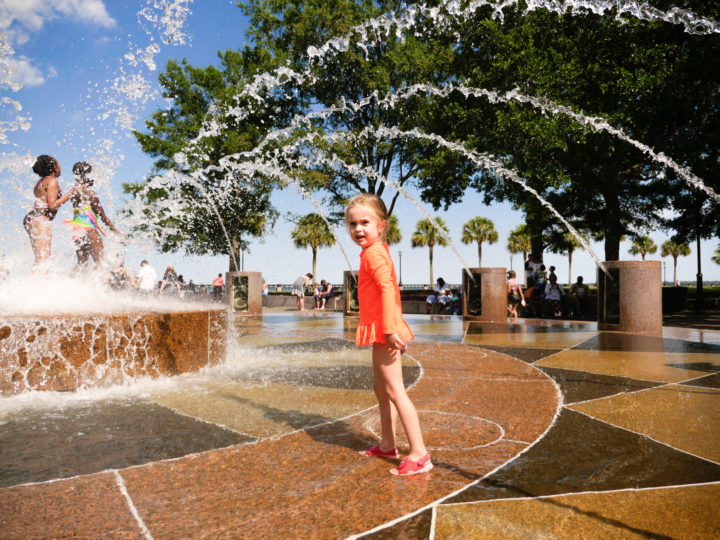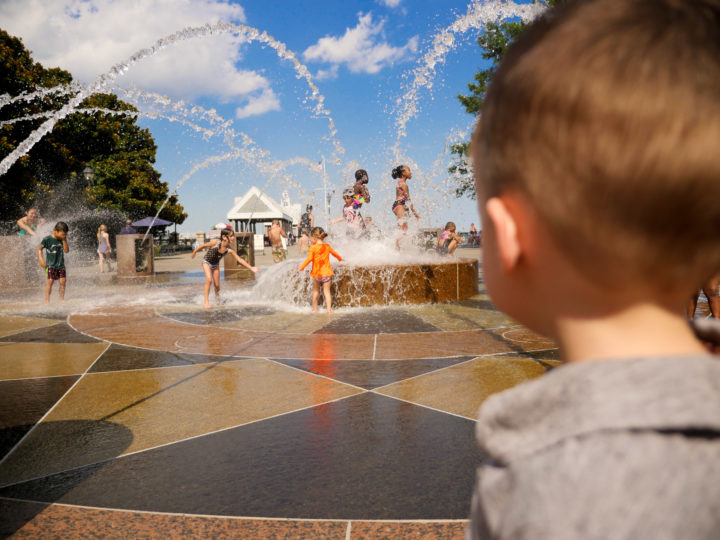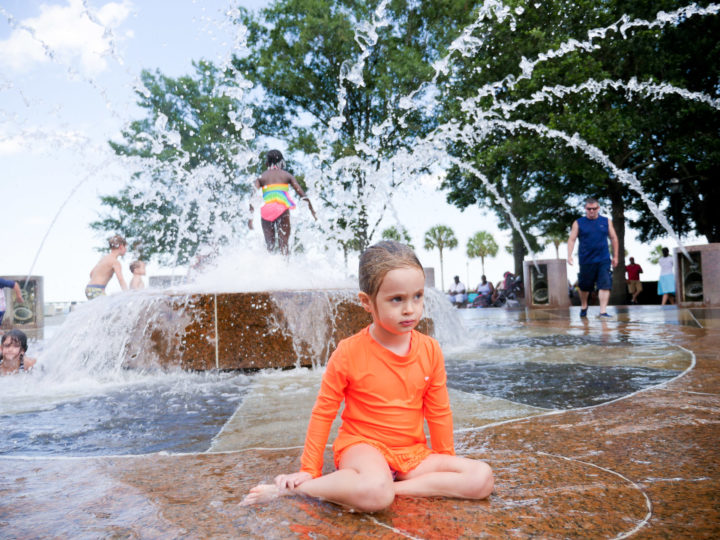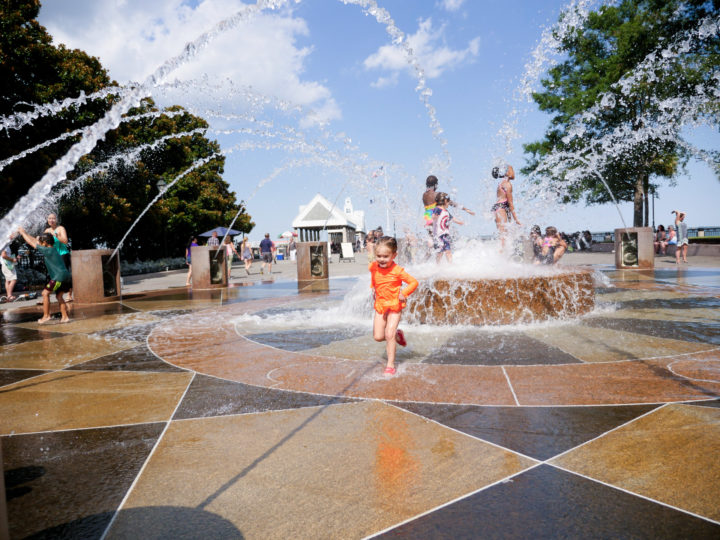 Kyle's parents live in Charleston, and so do two of his siblings! It was really fun to visit with them, and to go out on "Papa's Boat" one day with the kids.  The kids have grown up so much since the last time we were there, and they can both sit on the boat with their own life vests on and enjoy the ride.  We also went to the local beaches. My favorite was the beach on Sullivans Island, at marker 28.  There is a big tidal pool that the kids can play in, and even the ocean is so shallow for yards and yards.  And very calm! It was the perfect place to introduce Major to the ocean.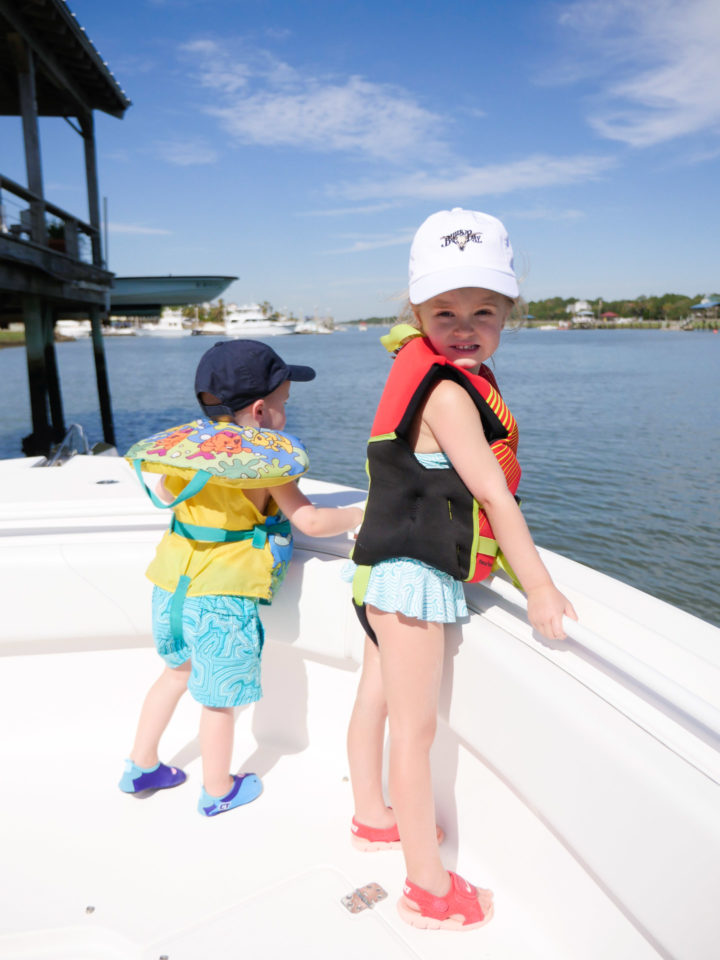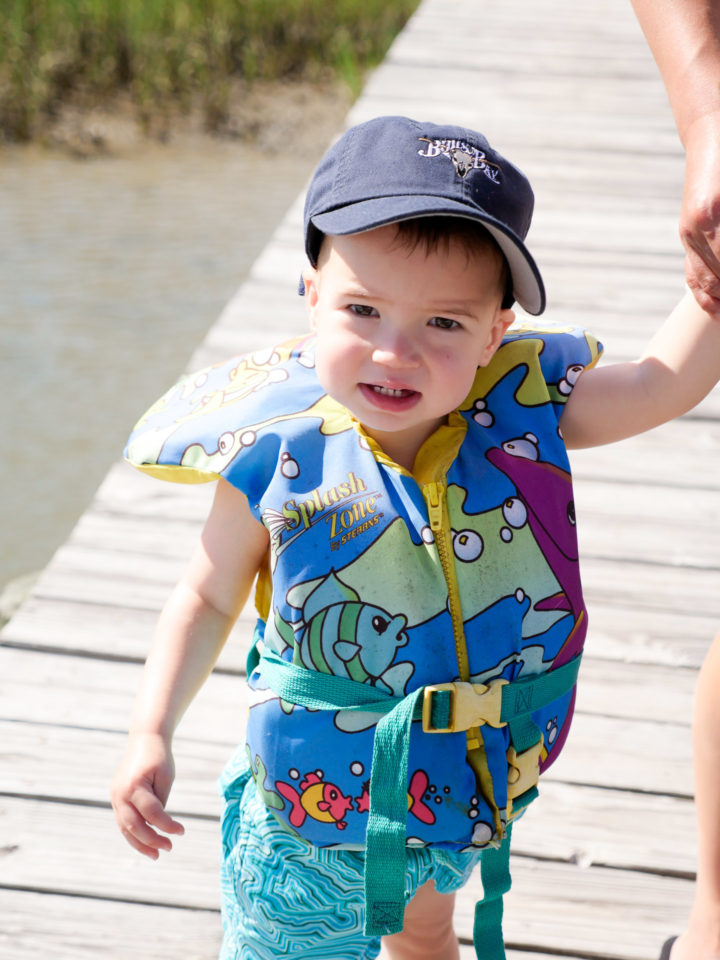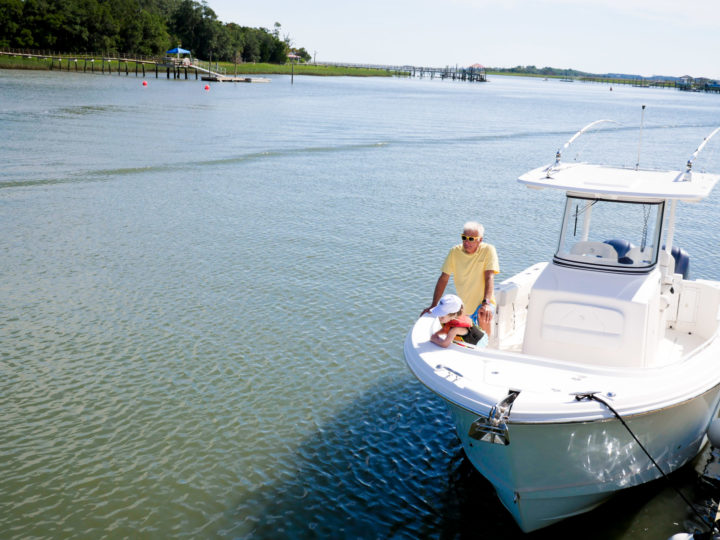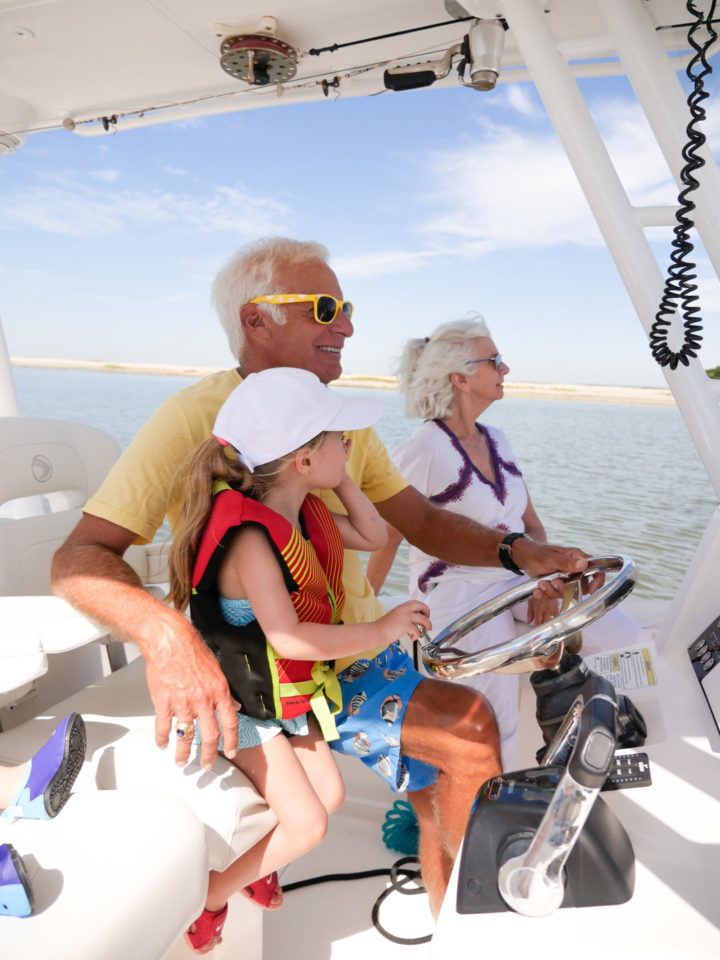 The food scene in Charleston is just sooo good.  Kyle and I did some research before we went to make sure we were hitting up all the restaurants that are great RIGHT NOW, not years ago! You can find all my Charleston recs at the bottom of this post, but my favorite two places we ate were probably RAW 167 and Xiao Bao Biscuit.  My favorite cocktail bar was The Gin Joint! It was so fun to spend the day with the kids exploring, and then to get all dolled up at night and put energy back in to our marriage.  It really and truly re-energized us as a couple and felt like we were dating again! Except we had all these hundreds of pictures of two cute kids to look over during dinner…LOL.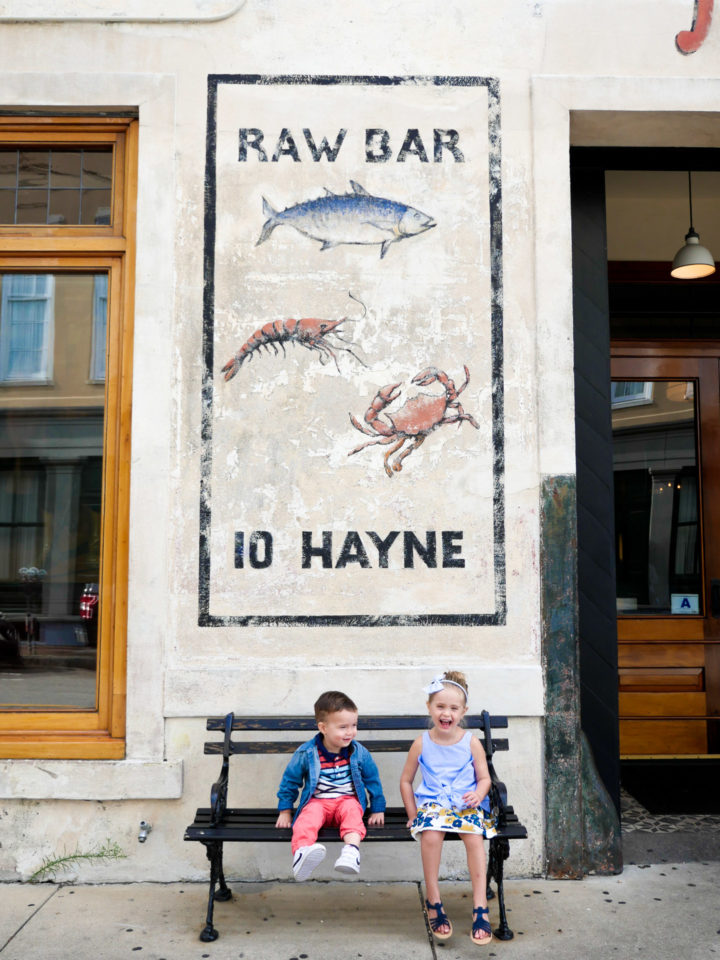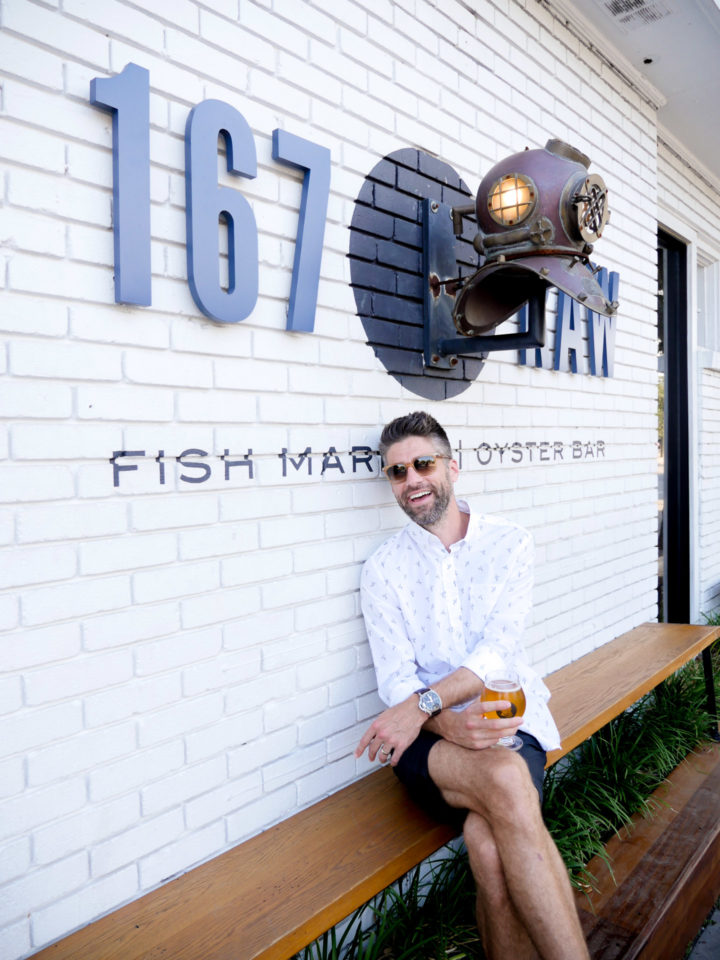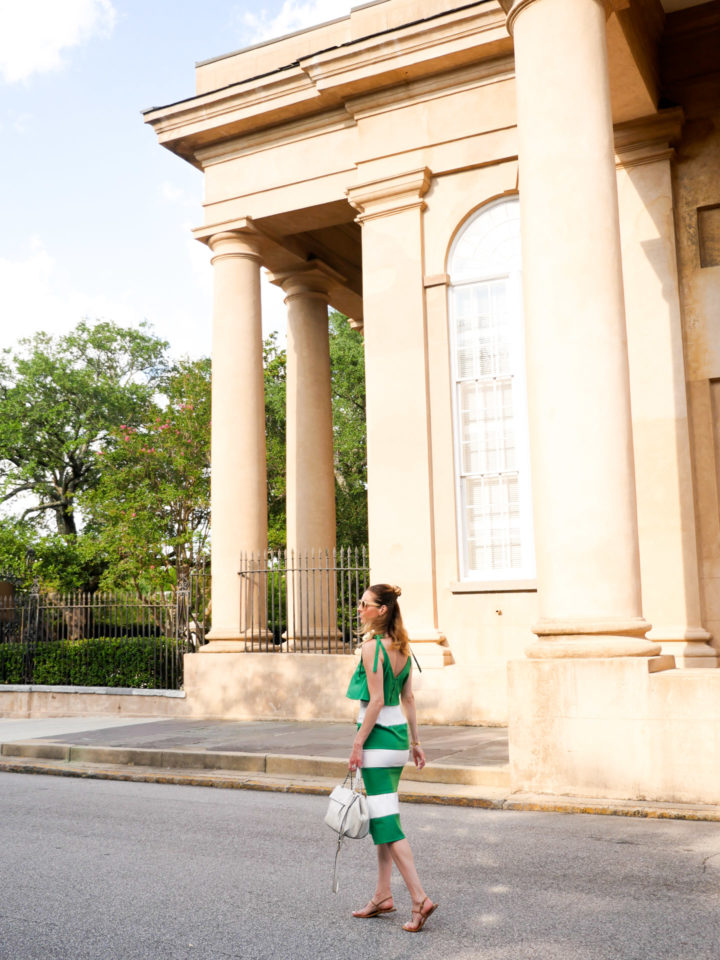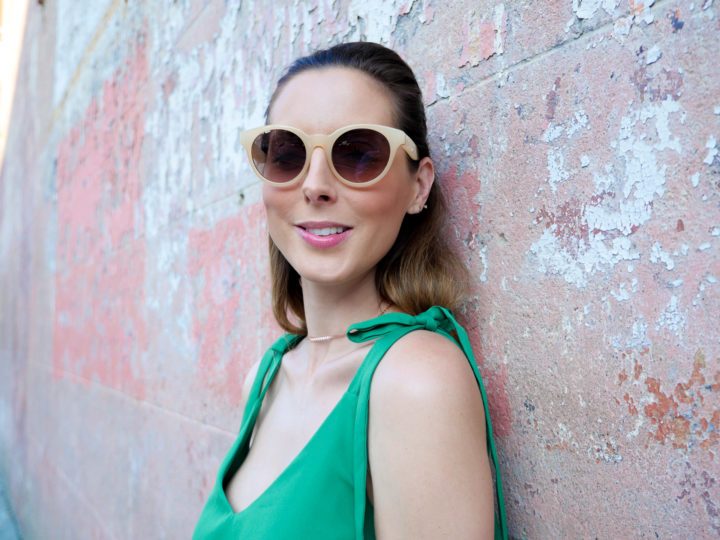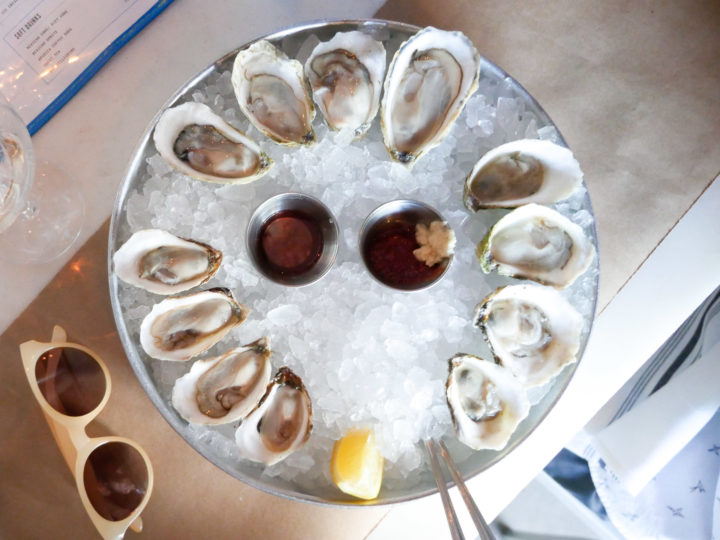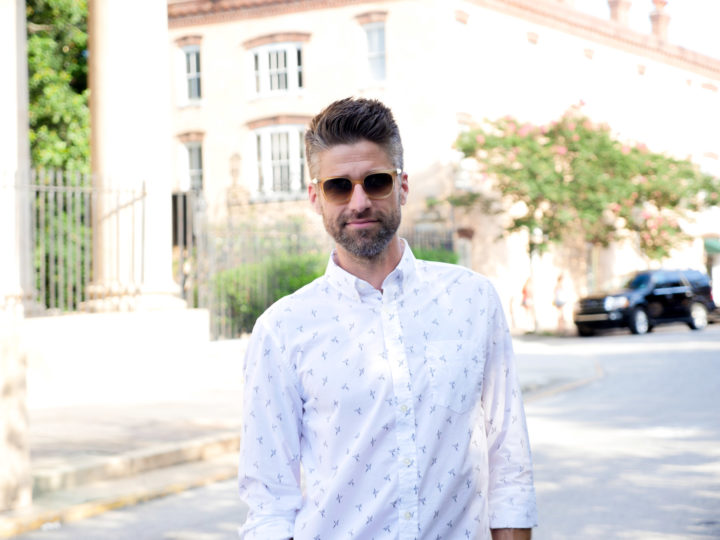 The part of the trip that I was MOST looking forward to was visiting where we got married with the kids.  Getting married in Charleston was an important choice for us because we knew it was someplace we would be able to come back to again and again as our family grew, since Kyle's folks are from there.  The kids are old enough now to understand the things we explain to them, and we thought it would be the perfect time to visit the little secret garden courtyard where we said our vows– and the historic Hibernian Hall where we had our reception!  Walking in to the courtyard was just as magical as I remembered it, and I have to say it was completely surreal to see my kids running around in there.  It was so beautiful to pay our respects to the place and energy that brought us full circle as a completed family of four.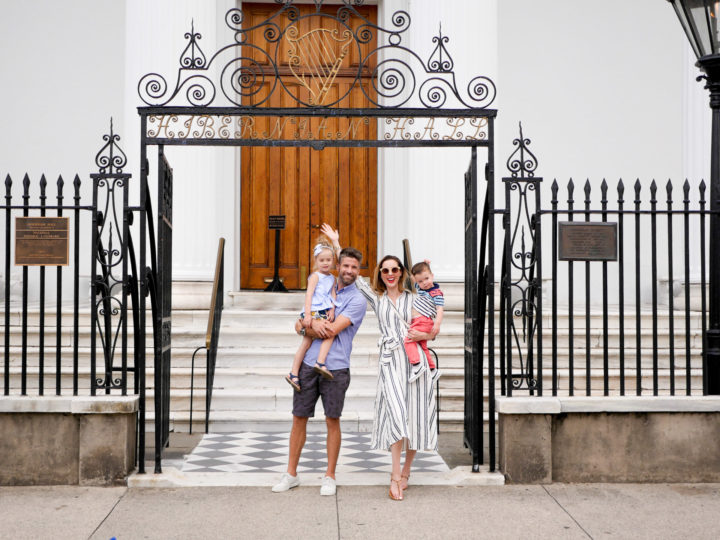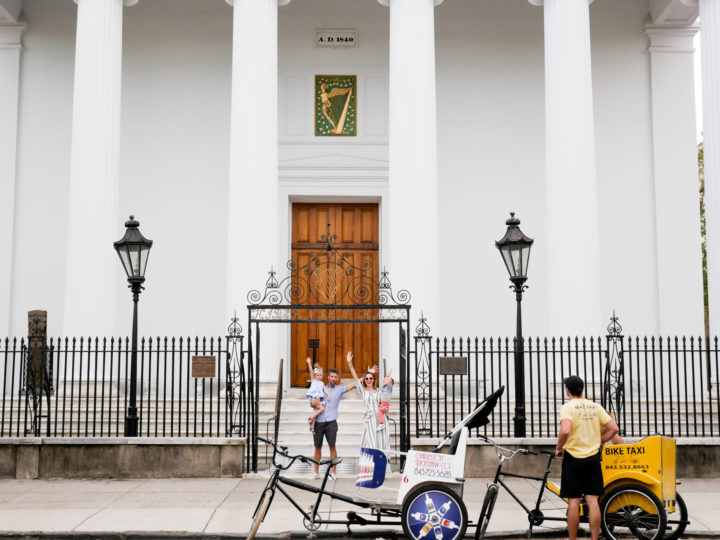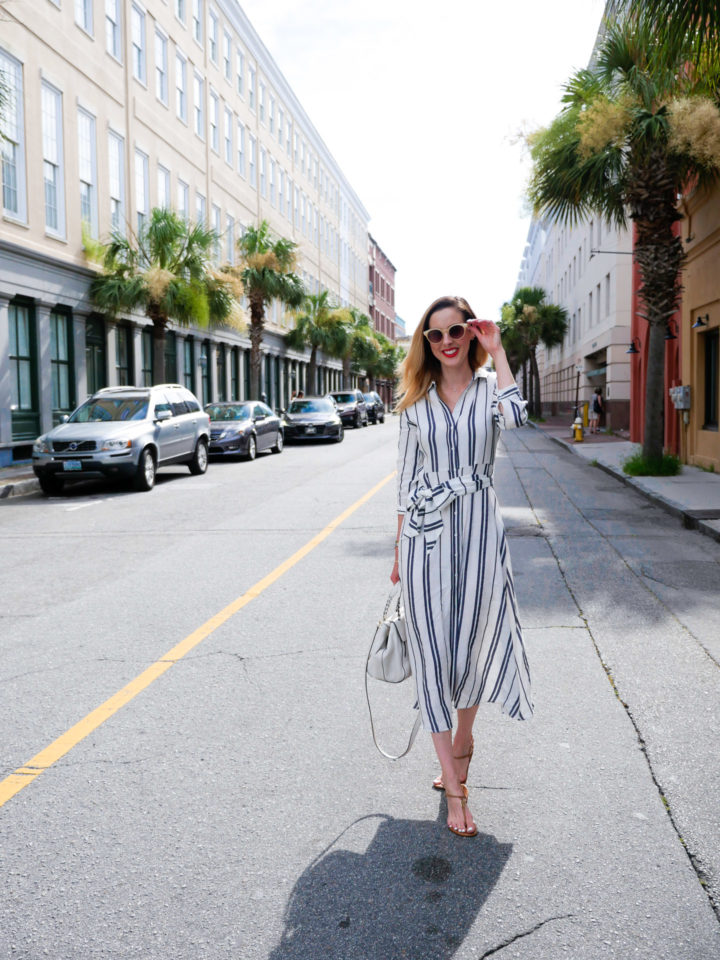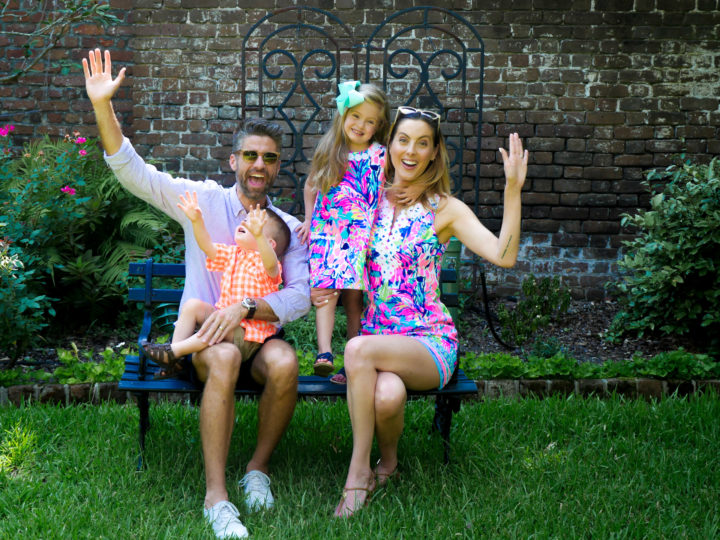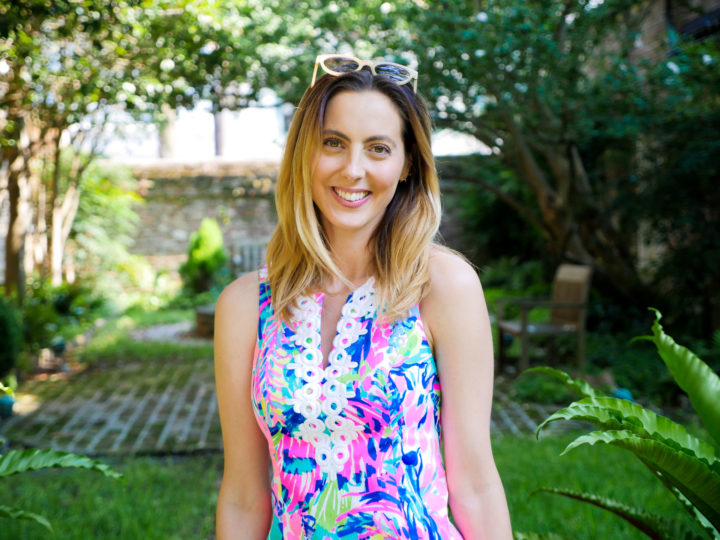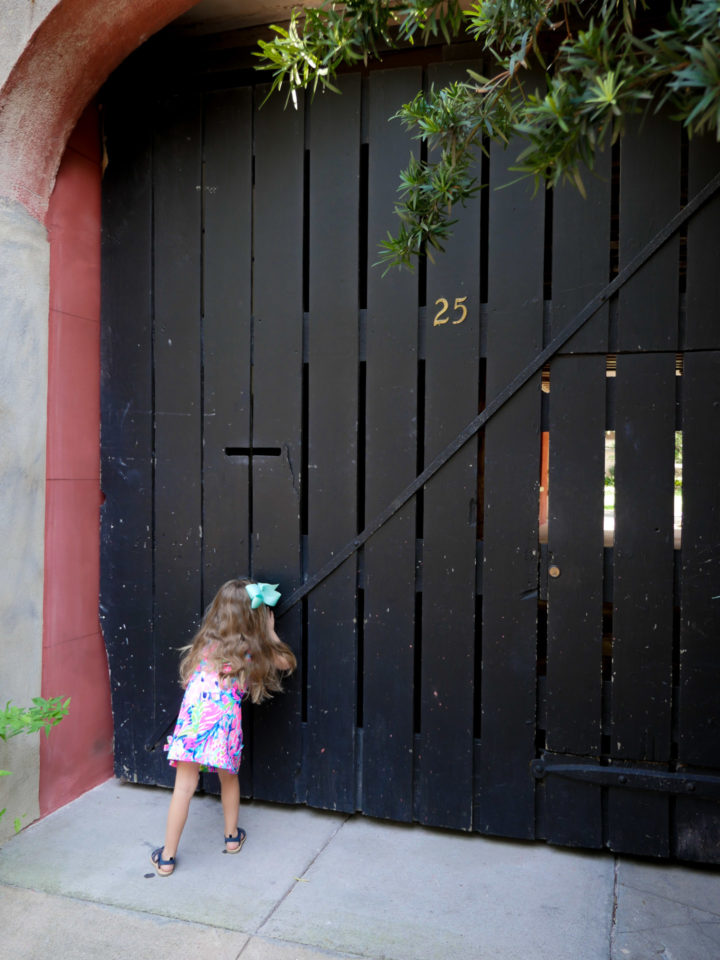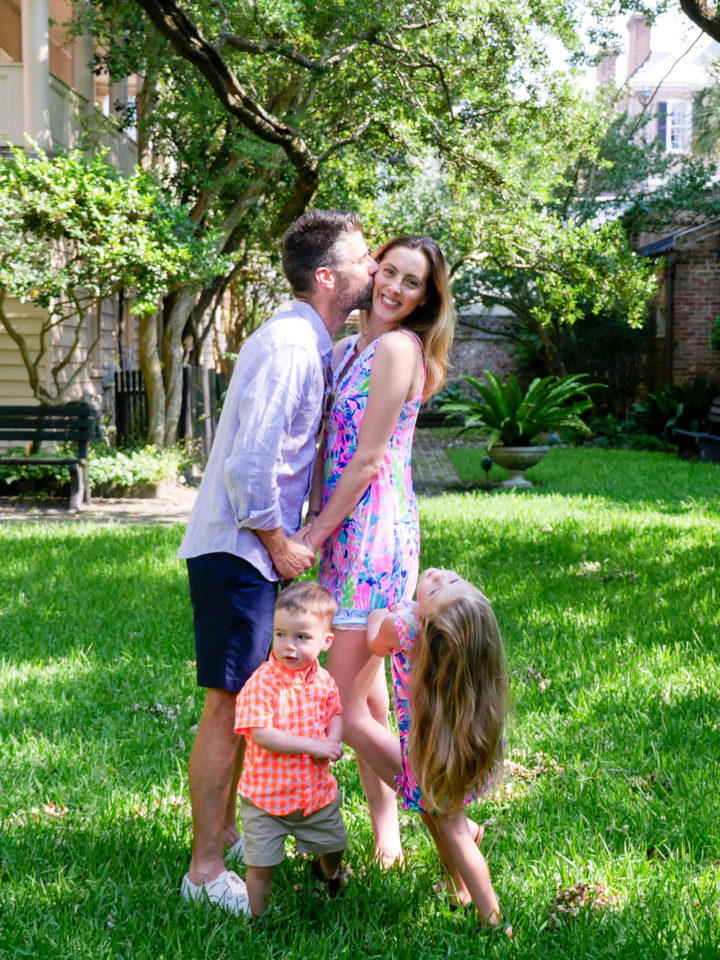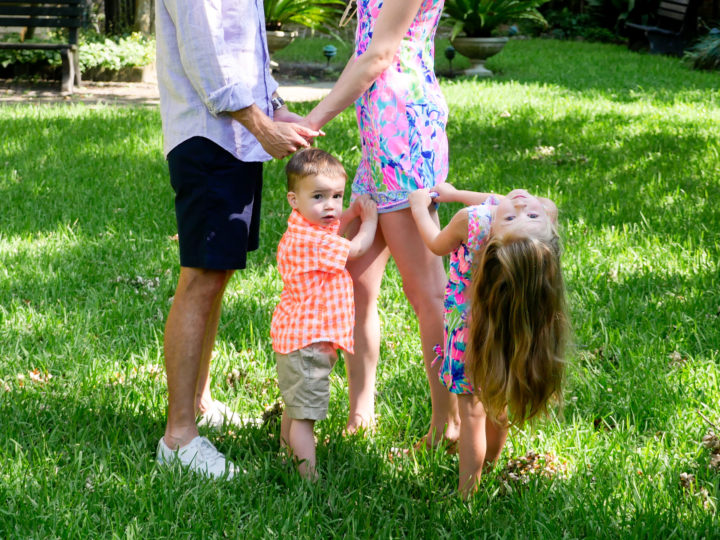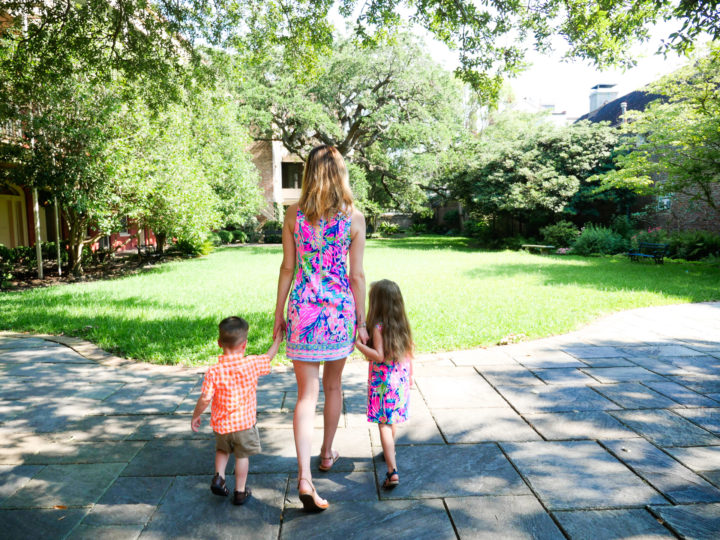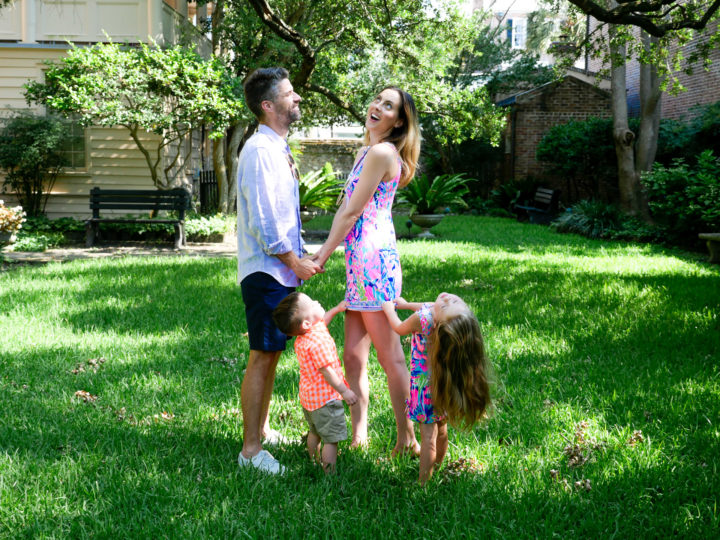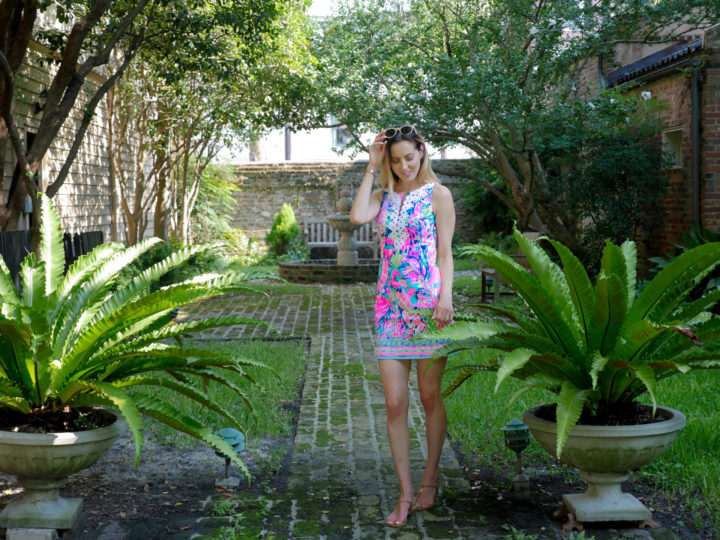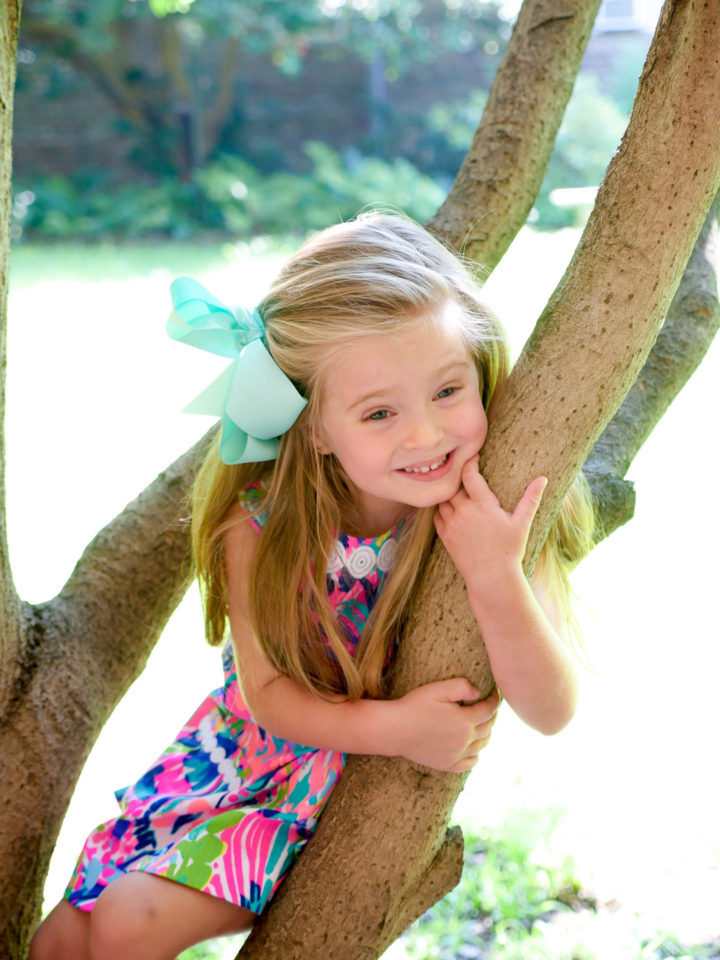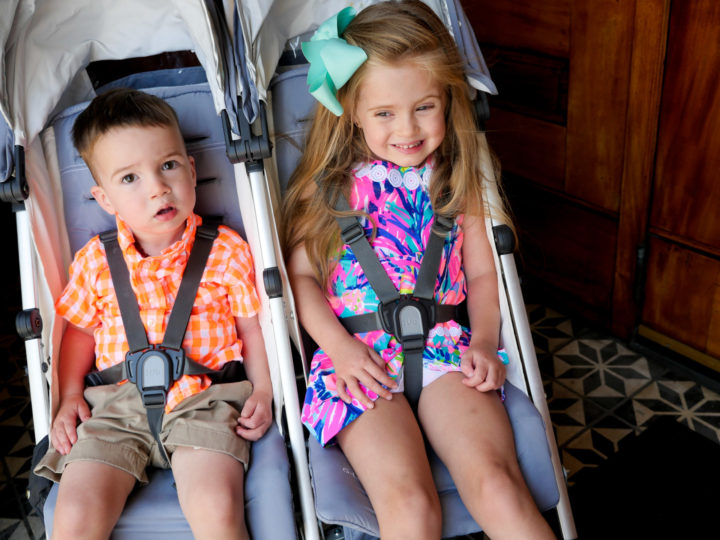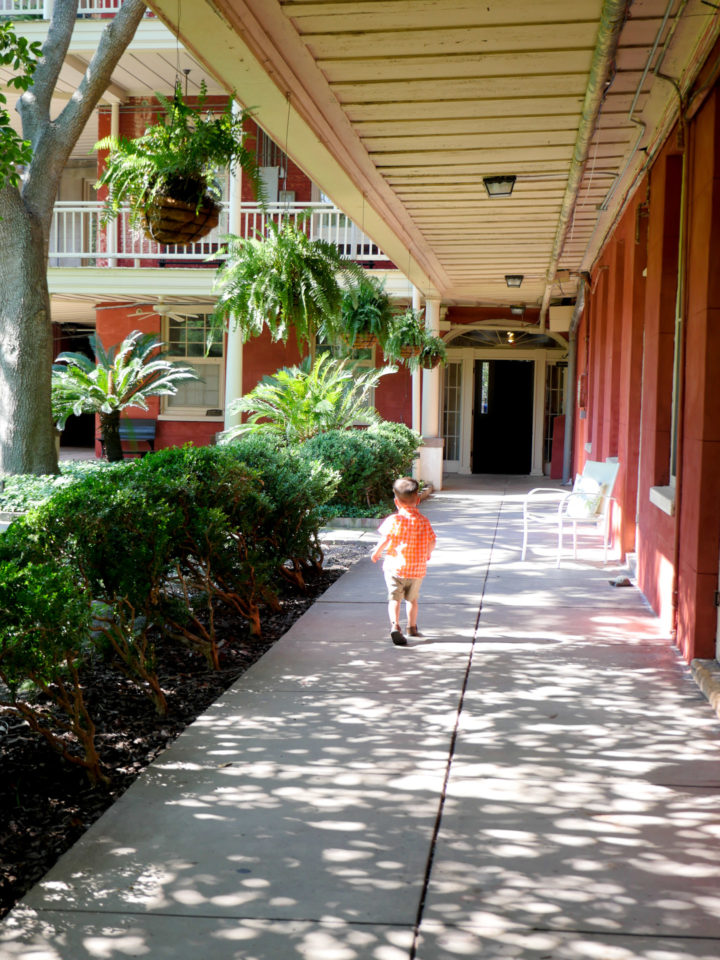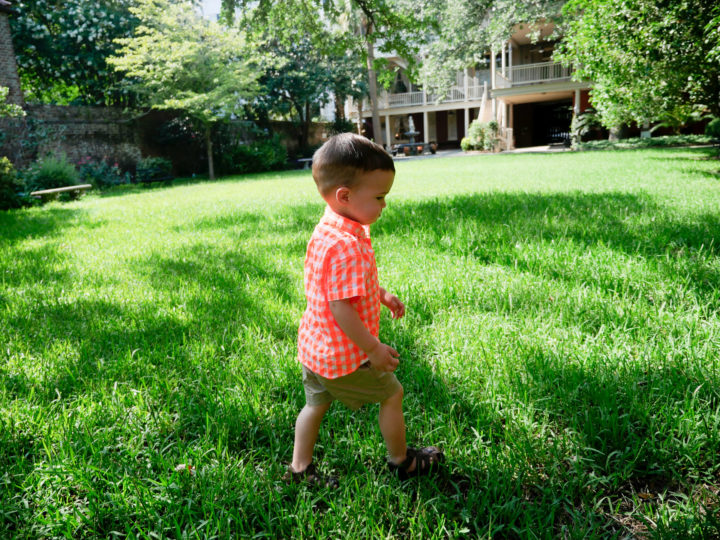 We only spent five days in Charleston, but we really did squeeze out every last drop of fun! We're excited to plan our trip next Summer.  If you have any amazing Charleston recommendations please leave them in the Comments section below so that you can help other have the best visit ever! Thanks!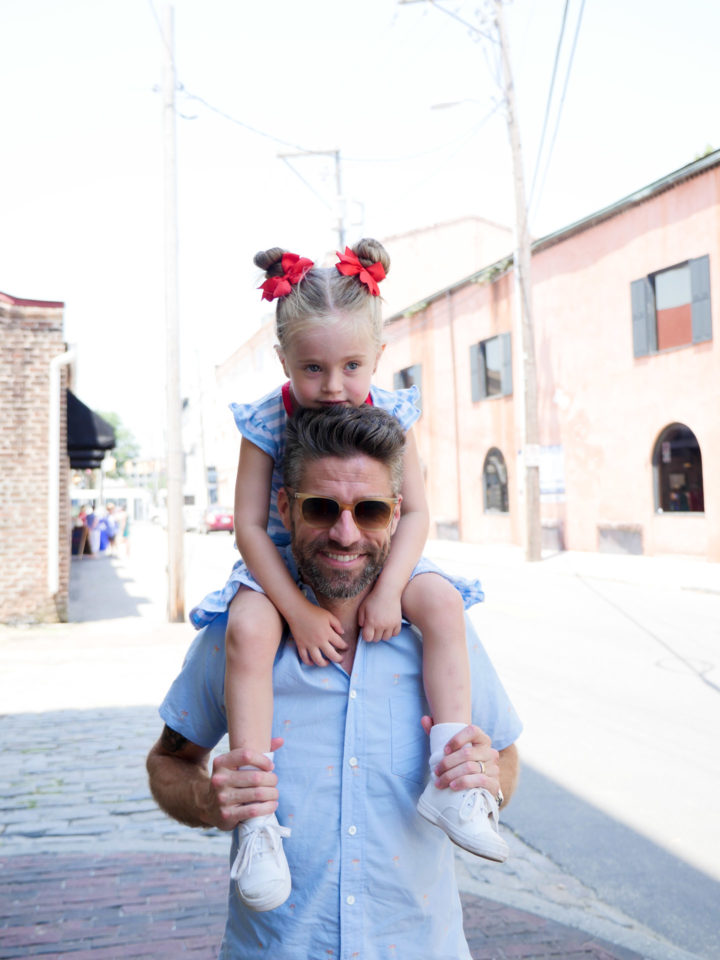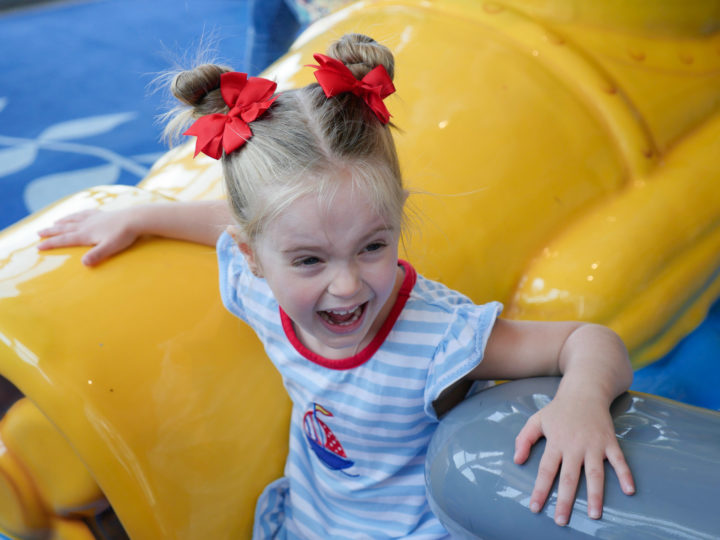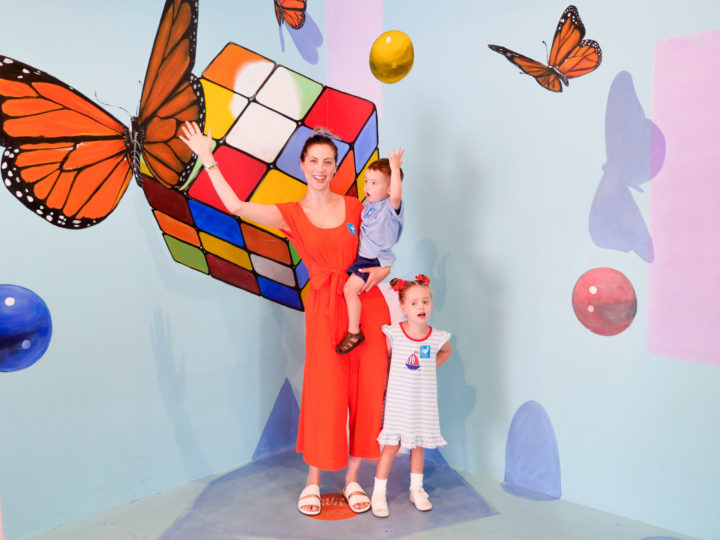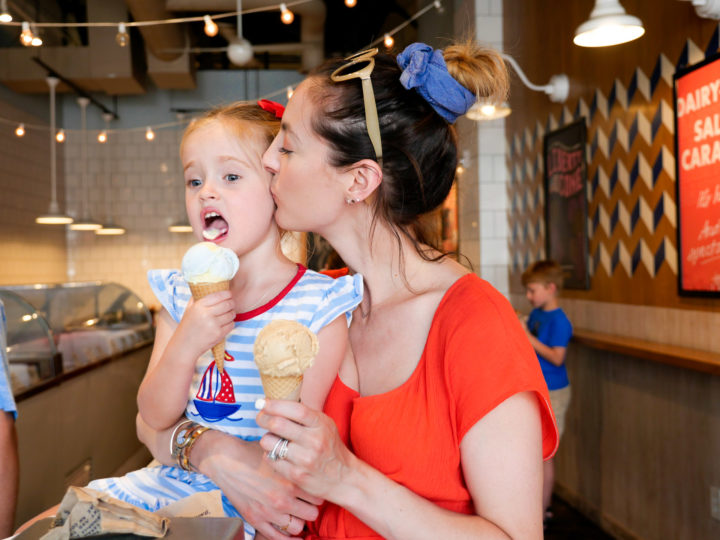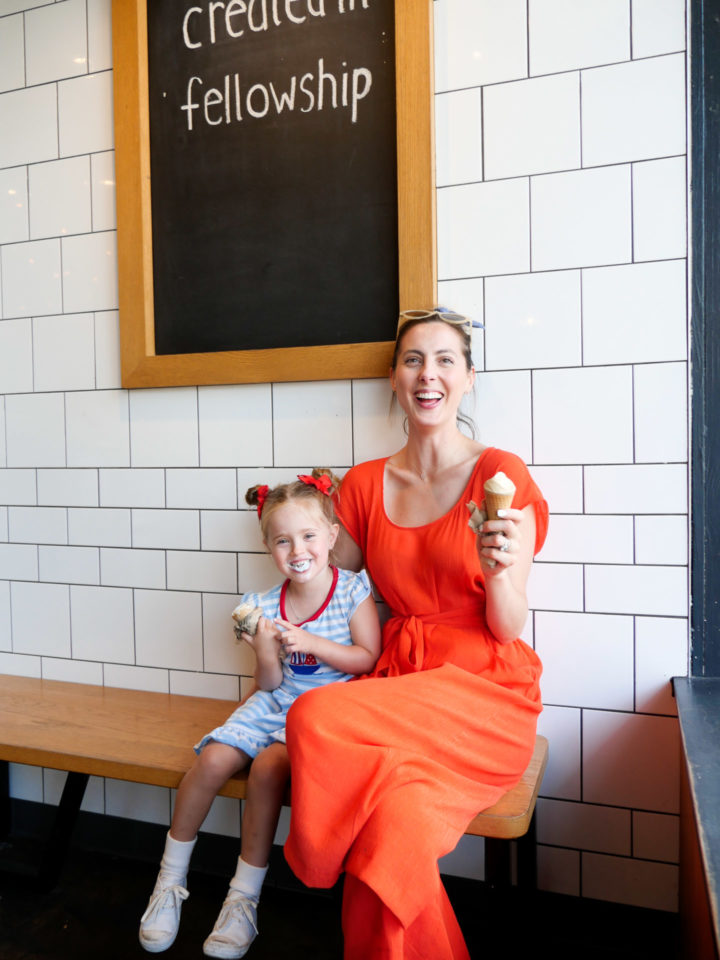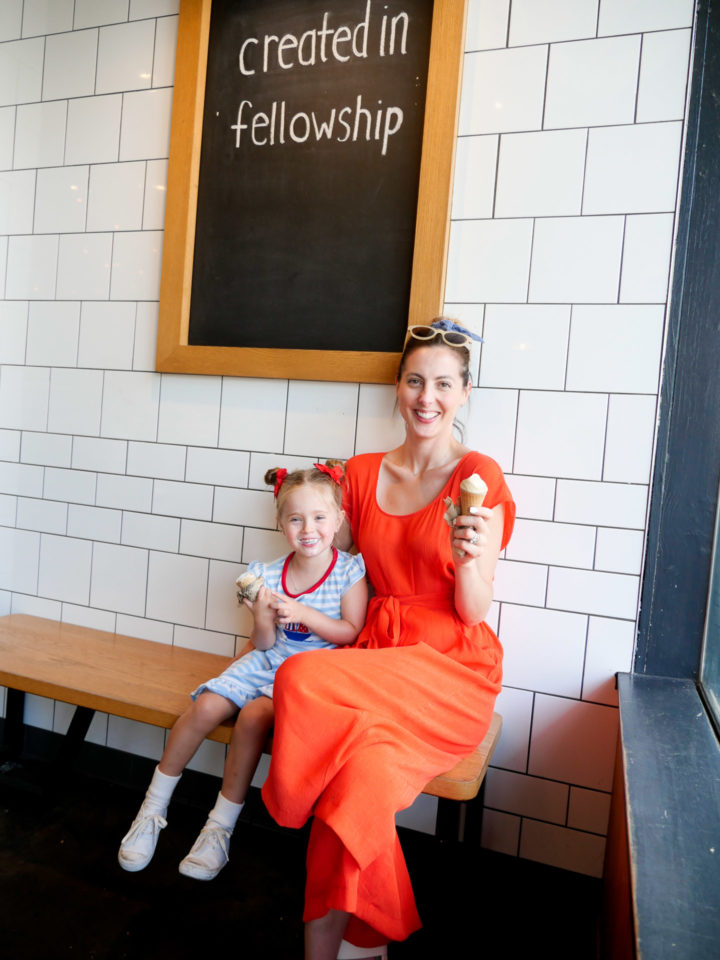 My Charleston Picks…
Shop the Look…