The following content may contain affiliate links. When you click and shop the links, we receive a commission.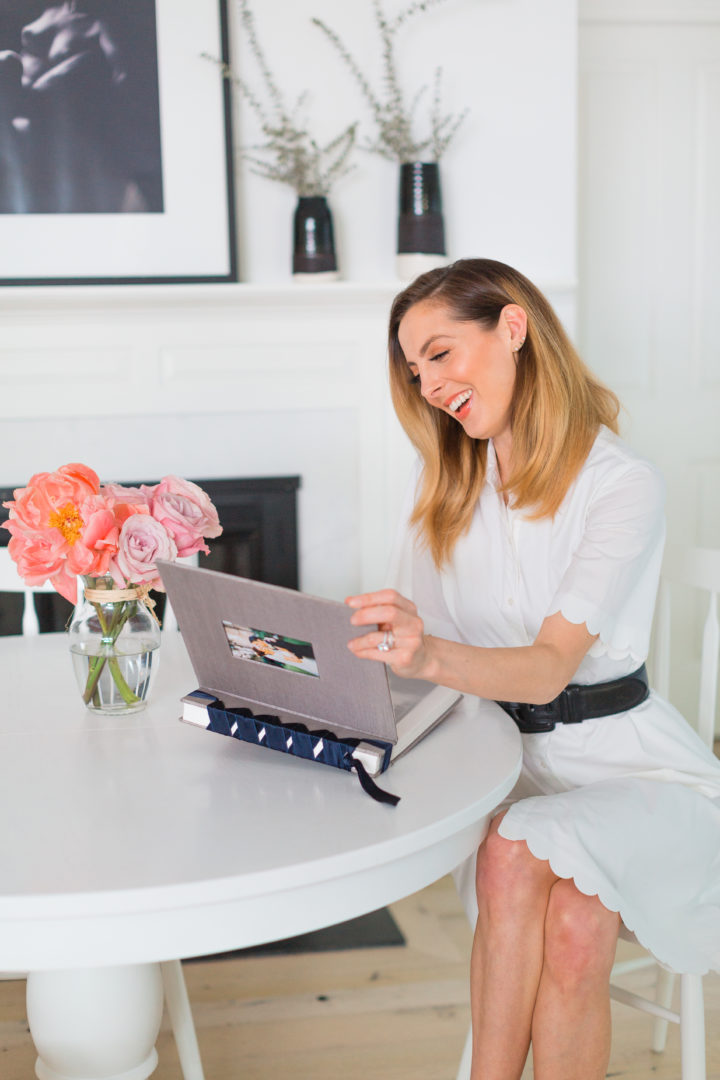 My wedding feels like it was a hundred years ago (it was 2011) but when I look back on it I still love every single detail.  I love weddings (like LOVE LOVE LOVE weddings) so much that I once thought about becoming a wedding planner! Because what else is a wedding-obsessed, design-obsessed, Type A, Organizational Nerd to do? Well turns out those attributes are good for blogging too. LOL.  In any case, my love for weddings made me a little overwhelmed when I was planning ours.  I wanted it to feel like us as a couple, to have my stamp on it, but I also wanted it elevated to a level that I wouldn't have thought of on my own. Basically I wanted to love every single detail.  I was also 25 years old.  Maybe that doesn't sound very young to some people, but for a girl from New York City it certainly was.  I was the first of all my friends to get married by about four or five years.  So I really didn't have many people to turn to, to share war stories with, or to learn from when it came to weddings.  My own parents weren't even married!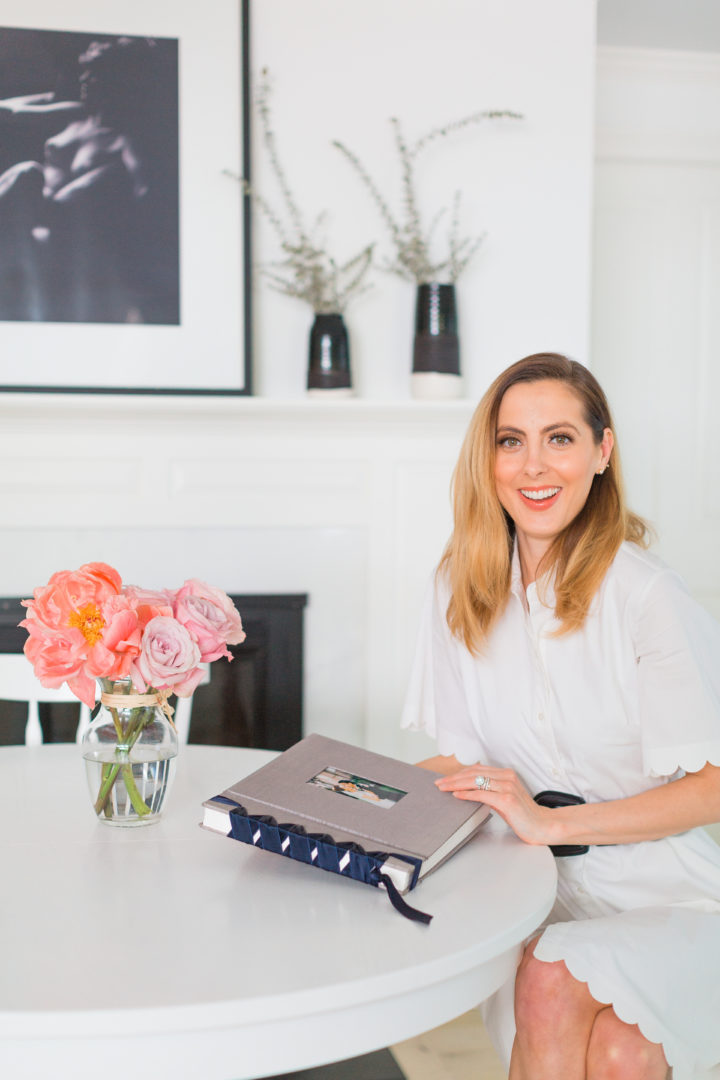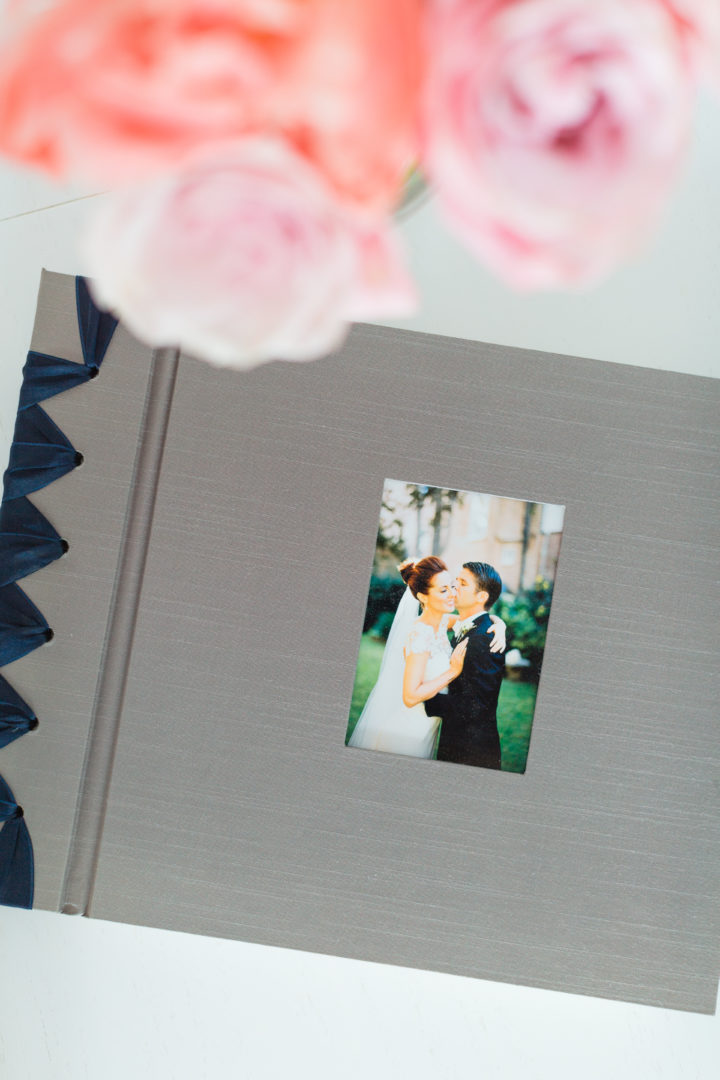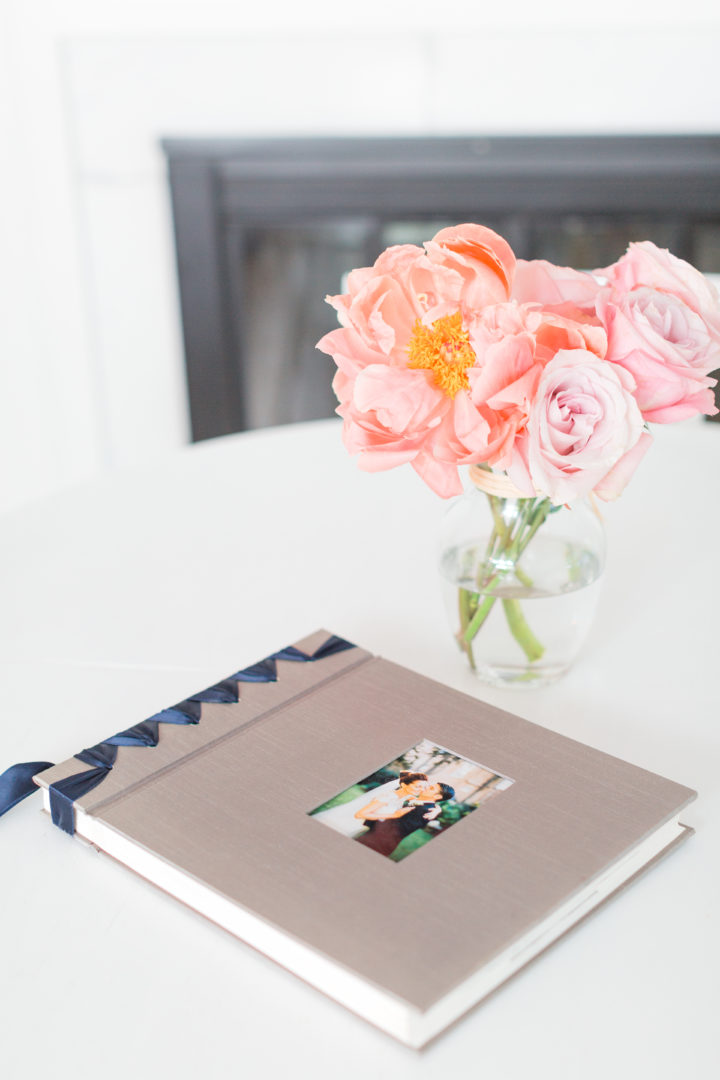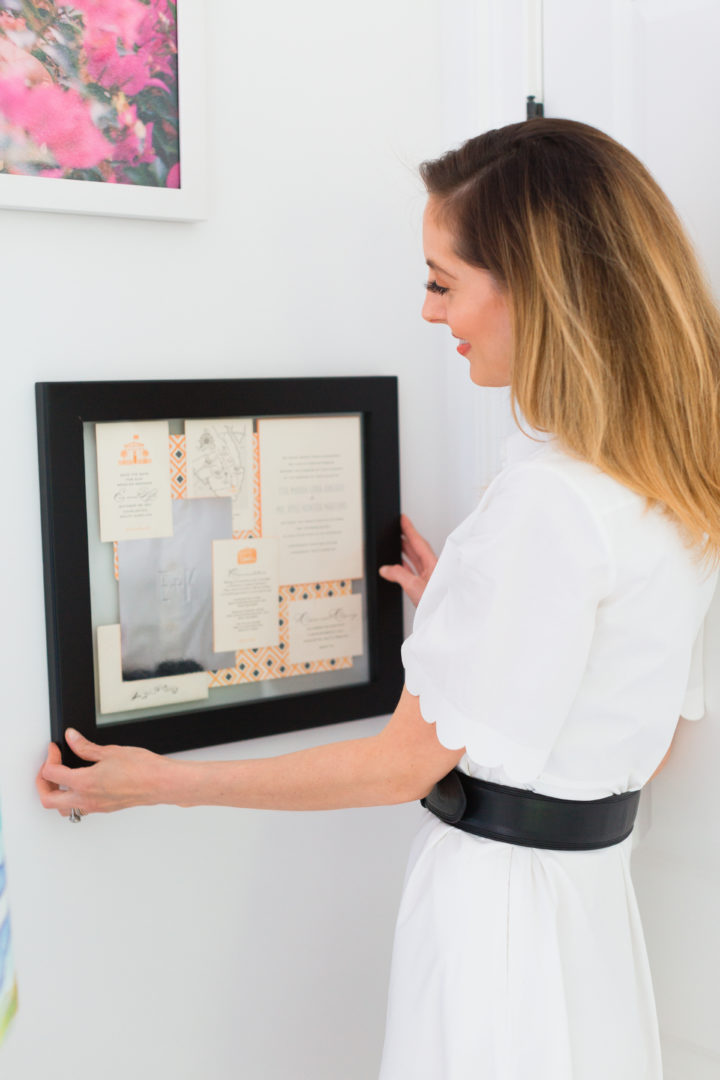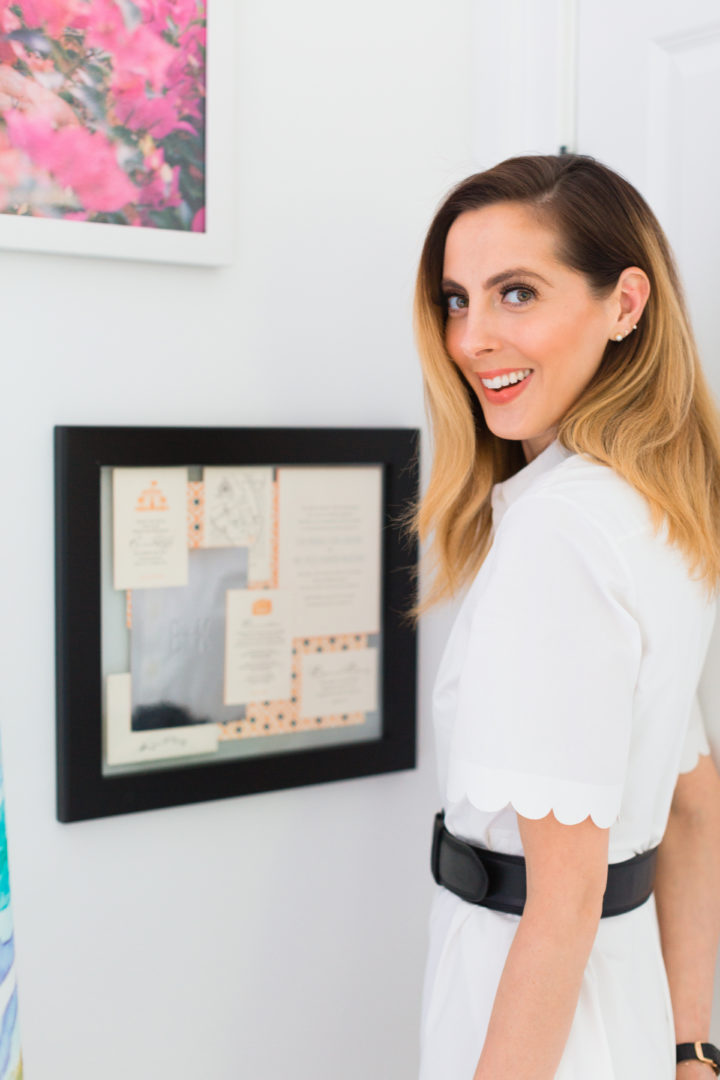 When I look back on my wedding, my favorite part by far was the décor.  I had such a strong idea about what vibe I wanted it to have, and I was lucky enough to work with the best planner in the south, Calder Clark! She knew exactly how to take my luxurious-yet-laid-back intention and make it ours.  I selected a broad palette of different tonal grays with an Hermés Orange accent color.  I told Calder how much I love pattern mixing, and she suggested we take it a step further to really investigate a rich blend of textures.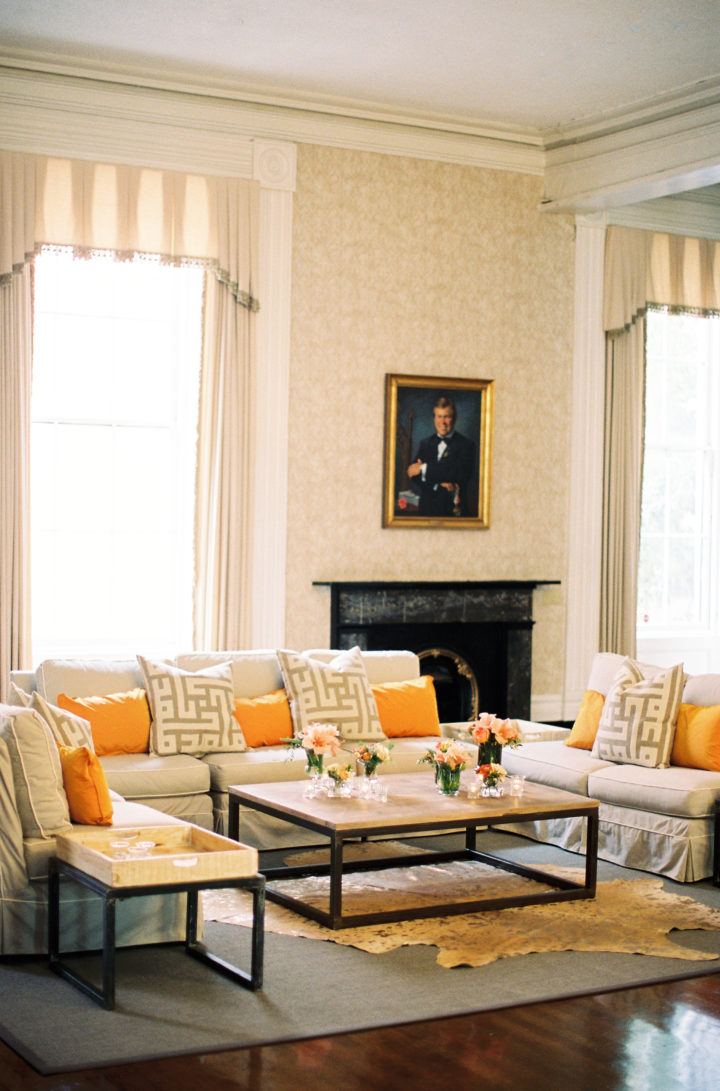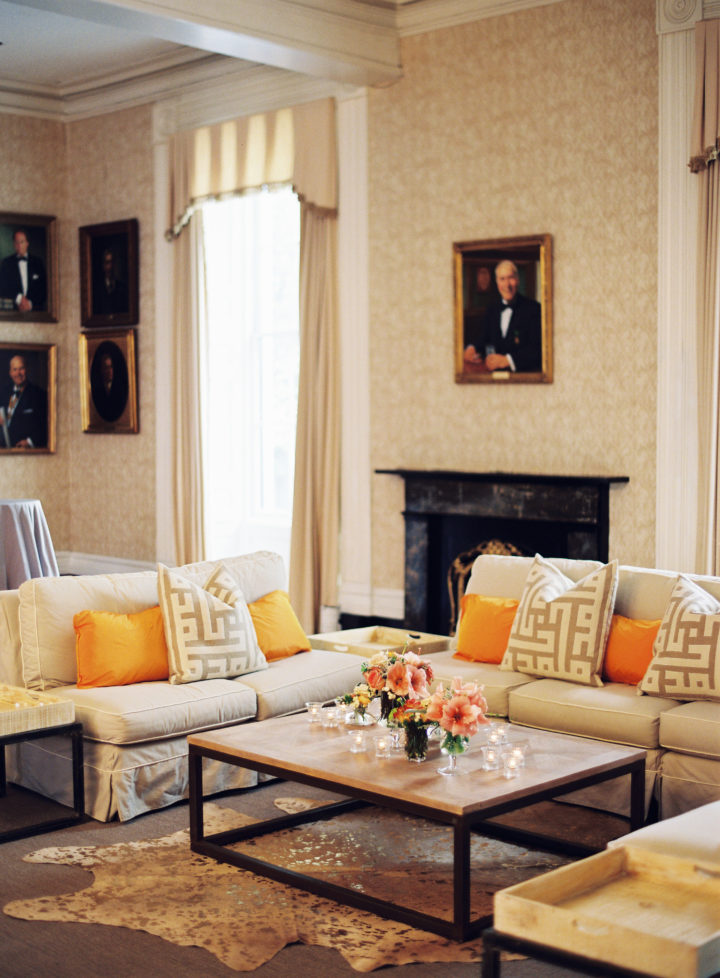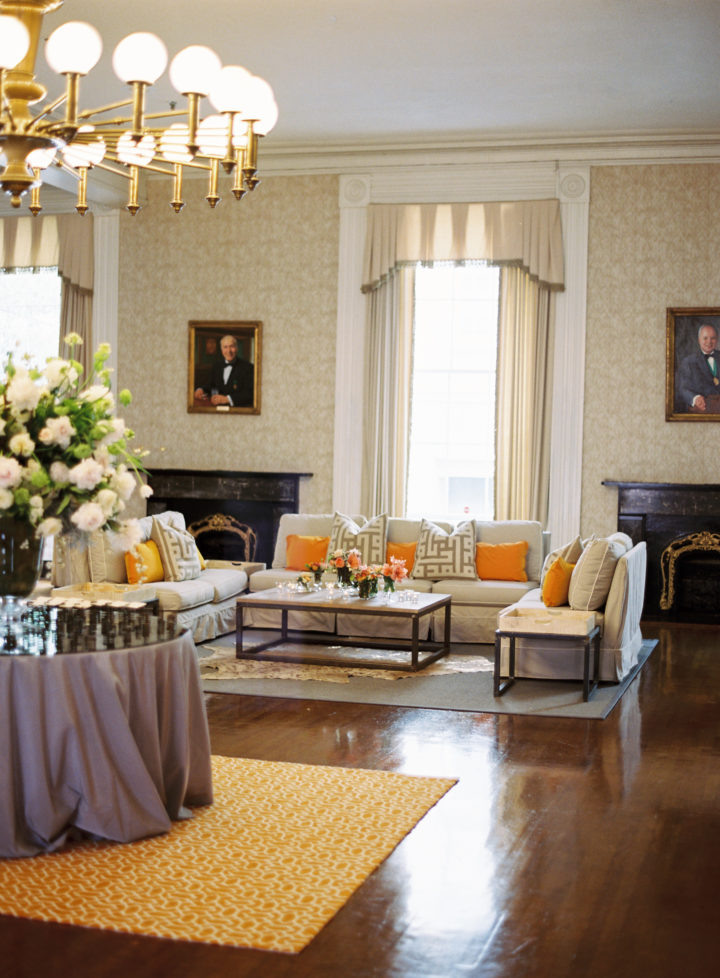 At the time, Kyle and I were living in an industrial loft in Venice, CA (yes, we have decidedly switch gears in terms of home style LOL!) and so she wanted to mix in some industrial elements which I absolutely loved.  We ended up having a mix of prints, deep grays, sultry velvet, burlap with silk lace trimming, and a nice dose of that iconic orange.  We got married the weekend before Halloween so it was a nice nod to the season as well!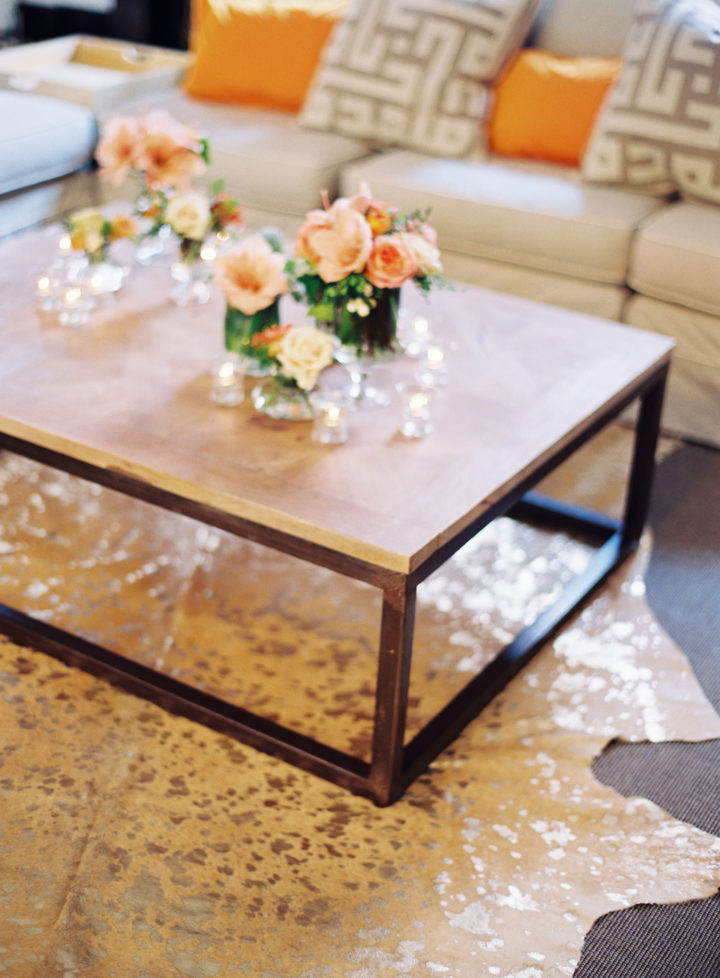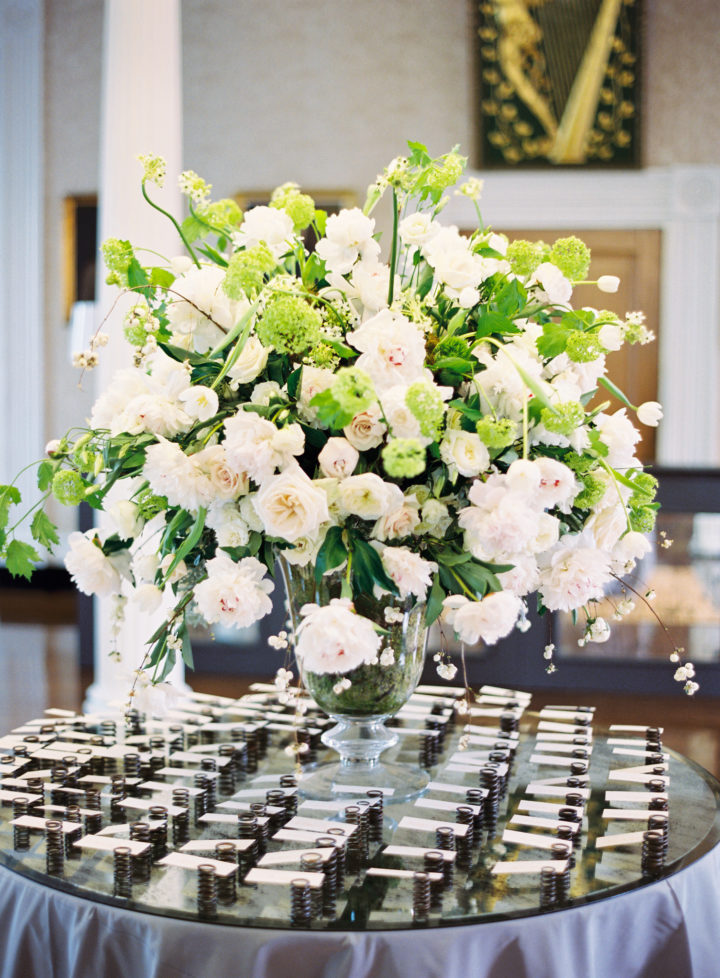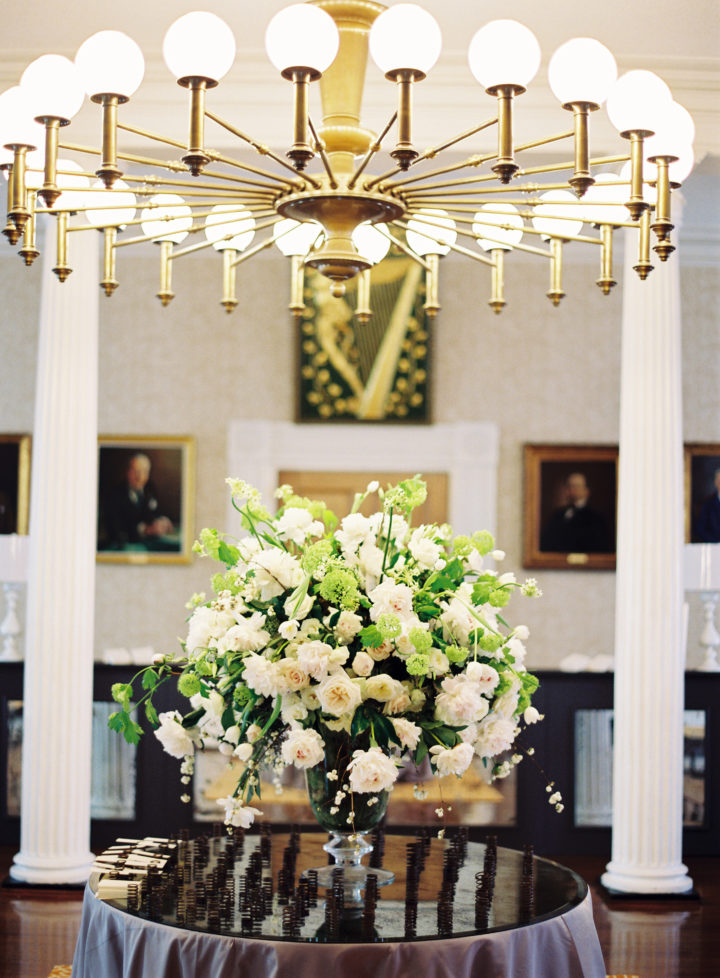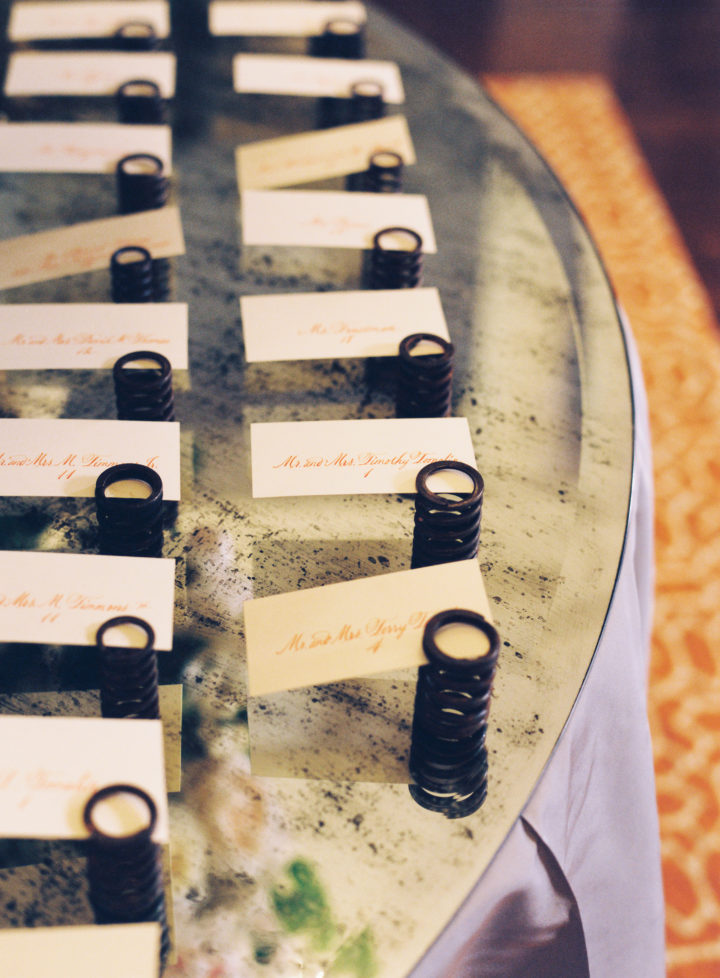 I decided to have a Black Tie wedding with a relaxed vibe.  I have always felt that true elegance doesn't take itself too seriously, and I love the image of people dressed beautifully but really enjoying themselves.  Nothing too "fancy fancy" if you know what I mean.  I thought that Calder captured this spirit beautifully! It felt luxurious but cozy!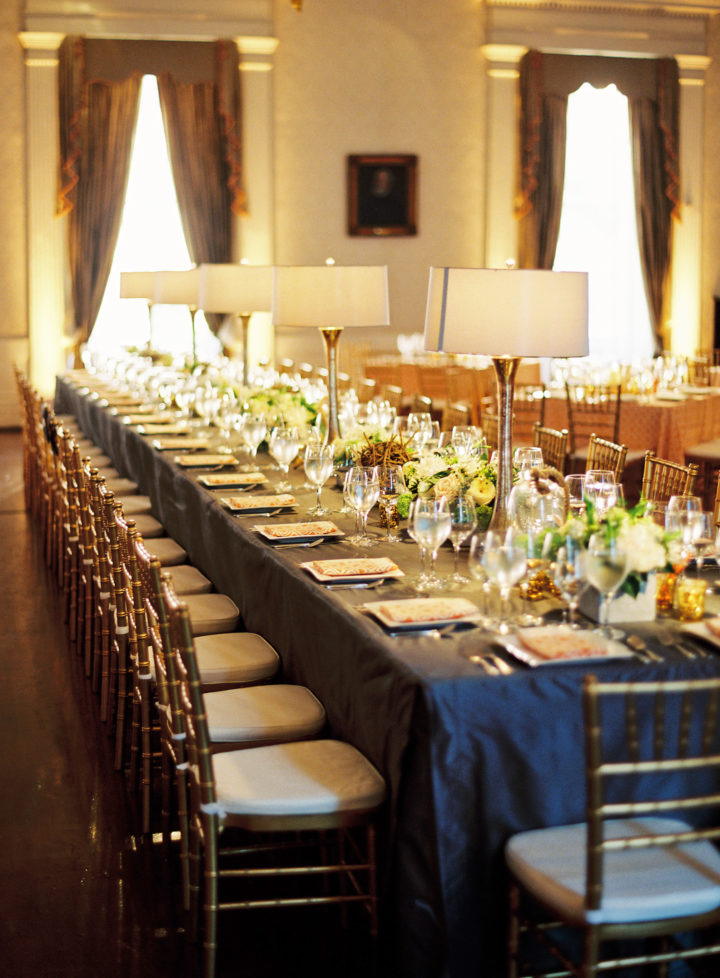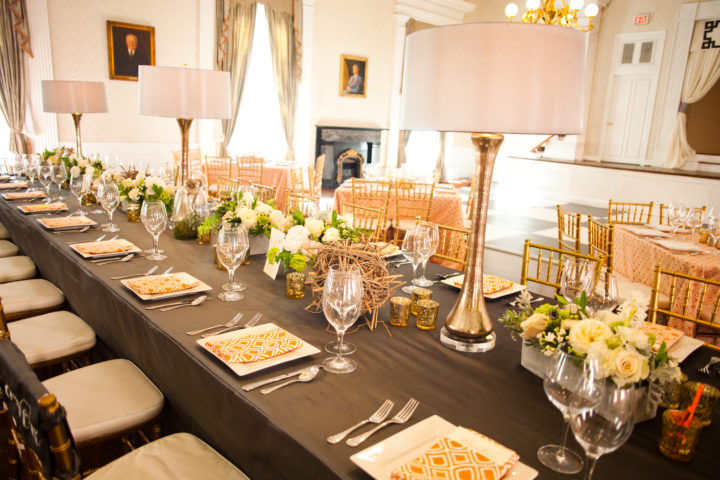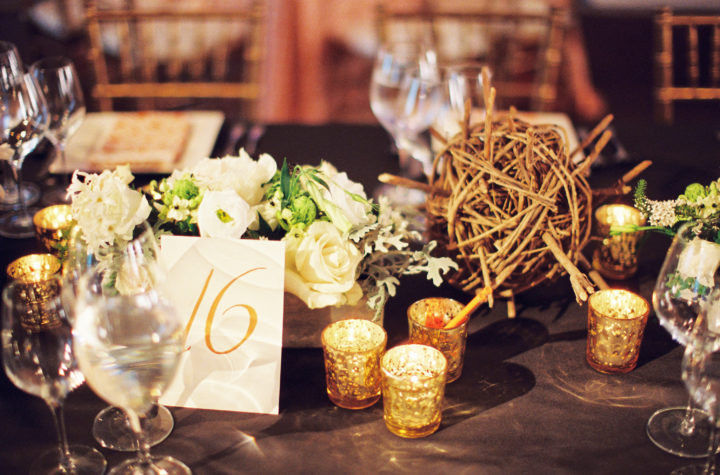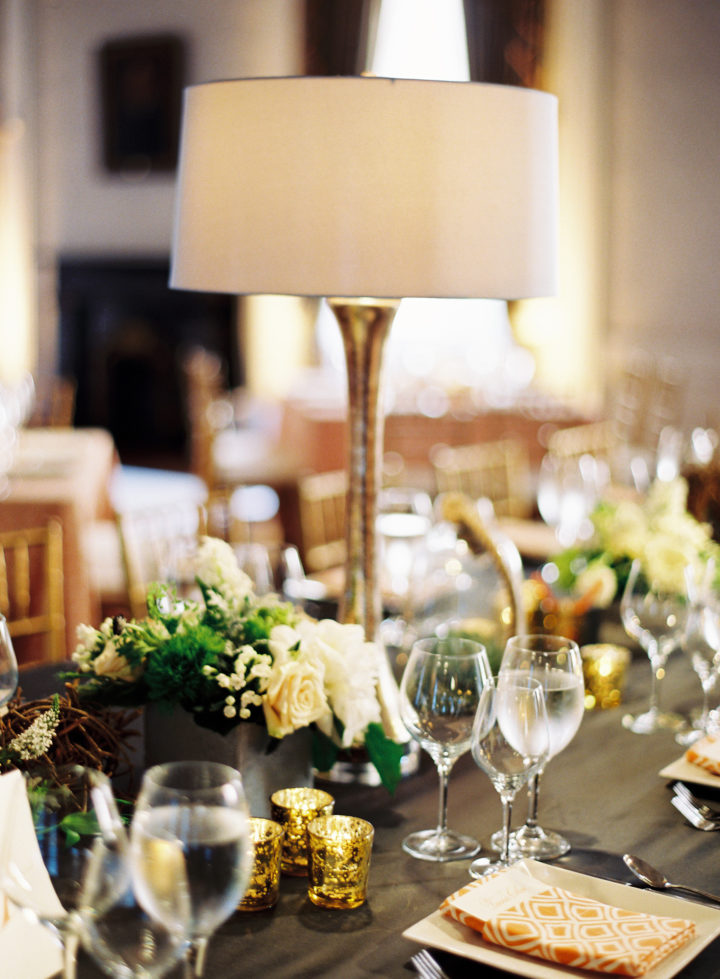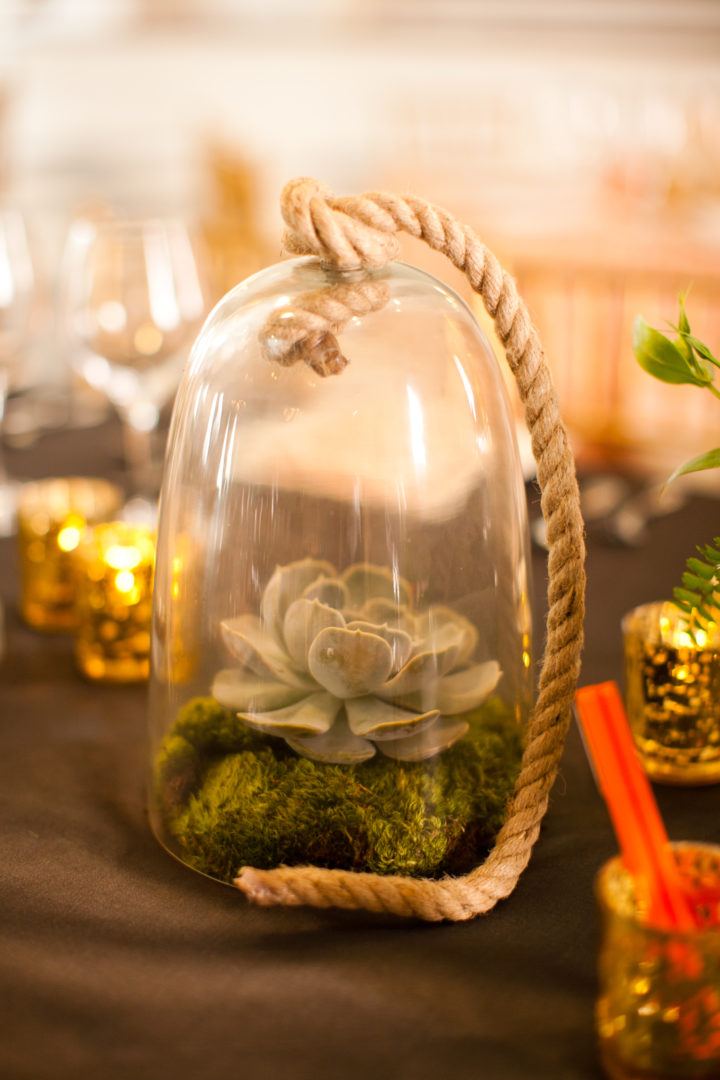 So, our ceremony was in a beautiful outdoor courtyard in the heart of downtown Charleston.  It is the inner courtyard of a local nonprofit, and has a gorgeous tree right in the center of the garden.  We had 160 people at our wedding, and everyone sat in chairs in the garden and watched us get married under a beautiful tree.  An amazing gospel choir sang all of the music for the ceremony.  I walked down the aisle to Beyonce's "Halo" and we left our ceremony to "Signed, Sealed, Delivered" by Stevie Wonder! Our reception was right down the street.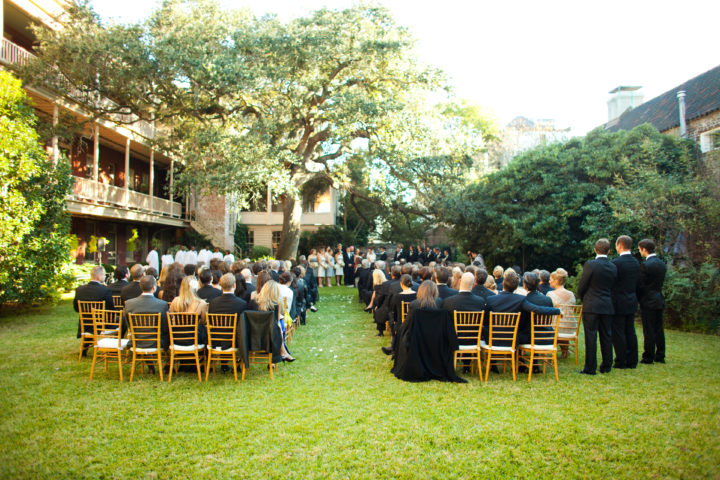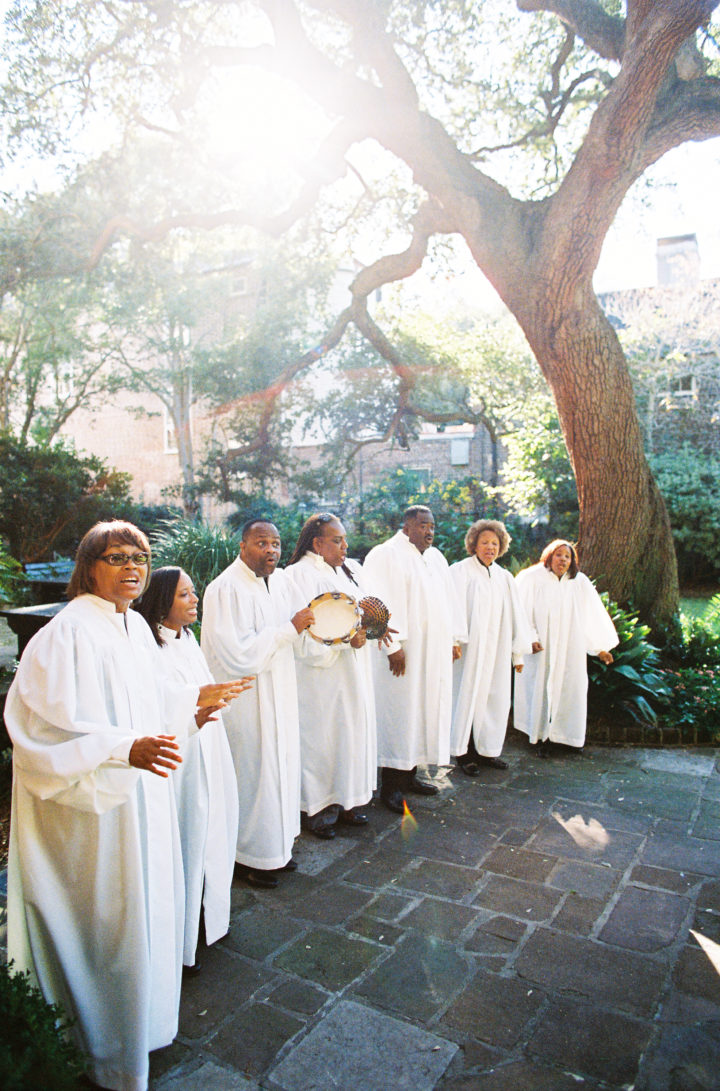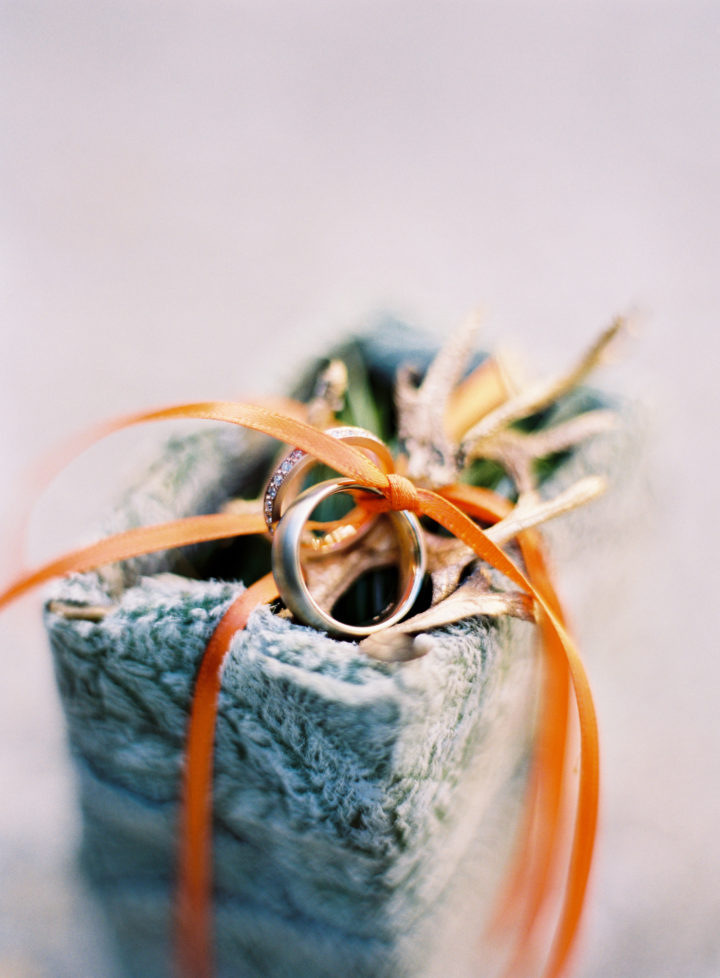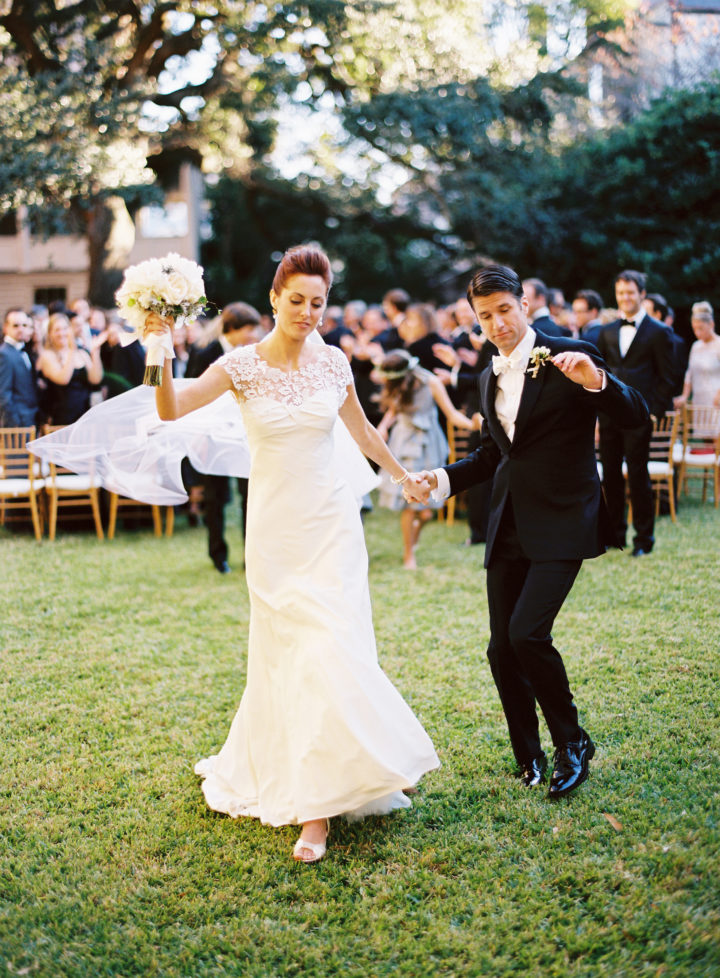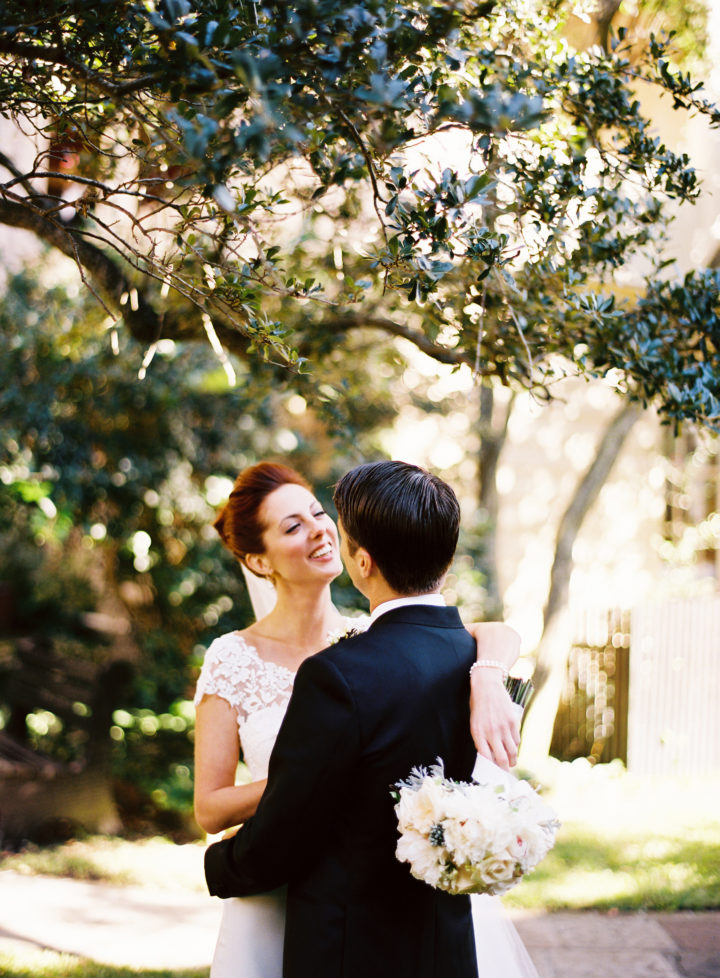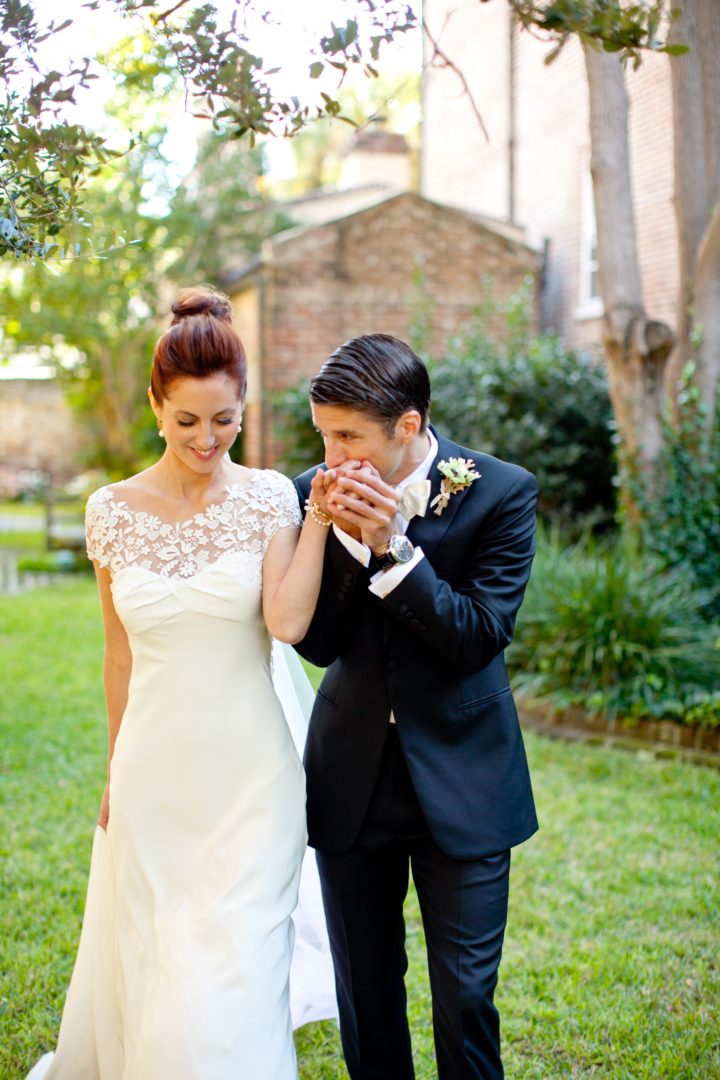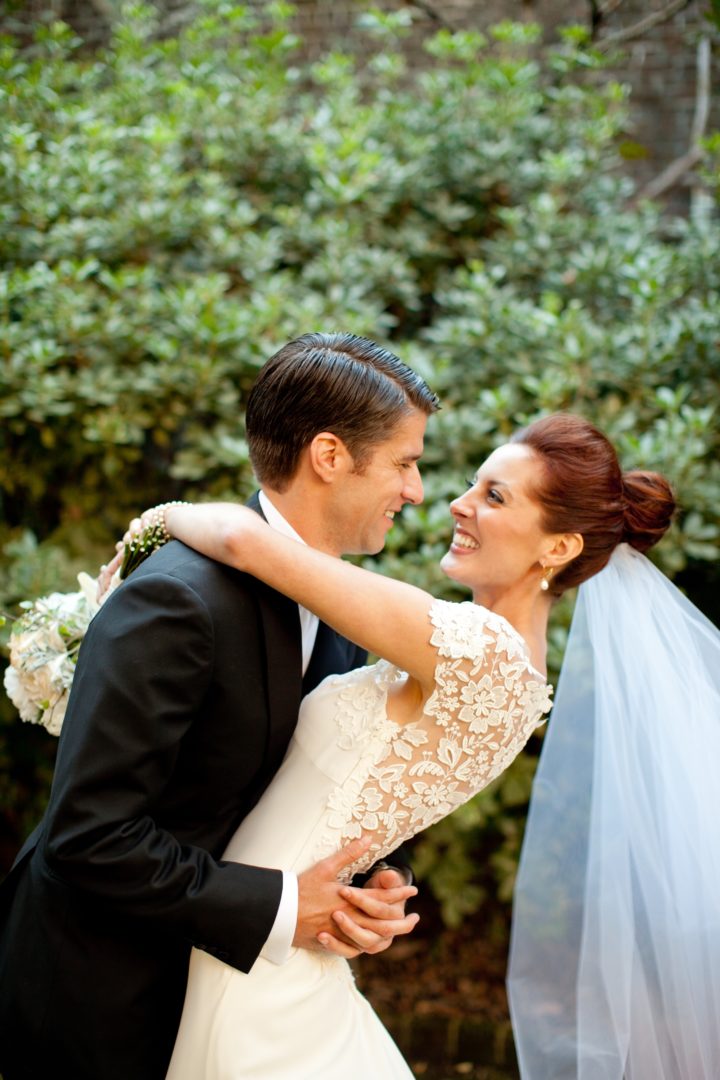 Our guests walked just 100 yards down the cobblestone street to Hibernion Hall, a private gentlemen's club that was so classically Southern.  The entry hall had a gorgeous black and white tiled floor and all of the rooms were so luxurious and rich with history.  It was so fun to transform them in to our special vision for our wedding! We had cocktails and passed hors d'oeuvres in a room downstairs, and then moved upstairs to the big hall for dinner and dancing.  I really loved the old world vibes meets young energy of the entire decor concept.  I truly wouldn't do it any other way, even nearly a decade later!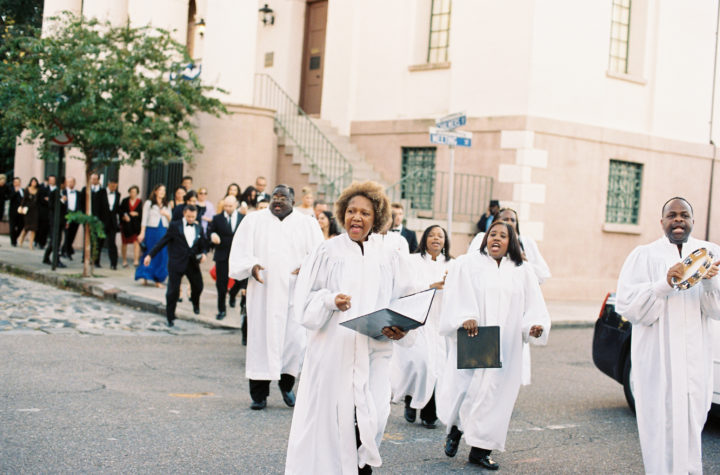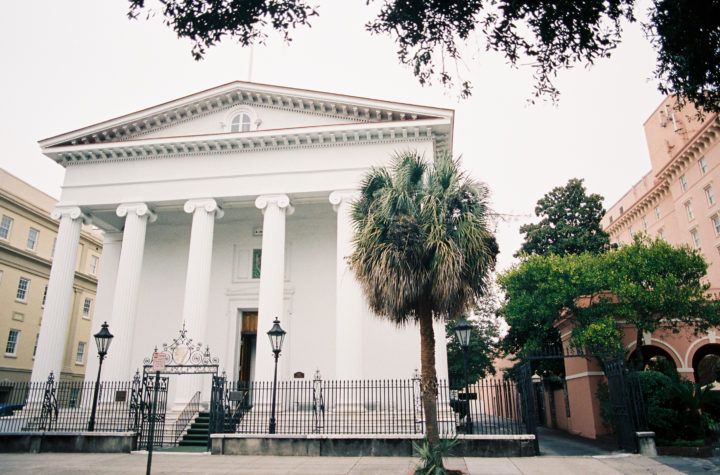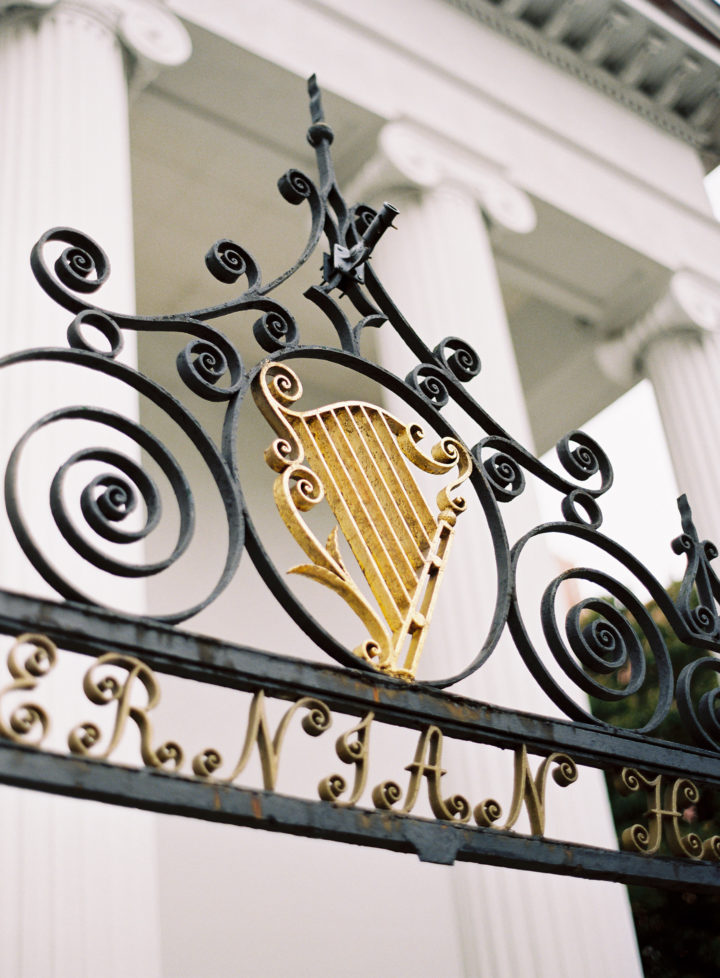 I was so impressed with the job that Calder did for our wedding, and I've admired her weddings ever since! She was kind enough to answer some wedding decor questions for me.  Allow me to introduce you to the wedding planner extraordinaire, Calder Clark!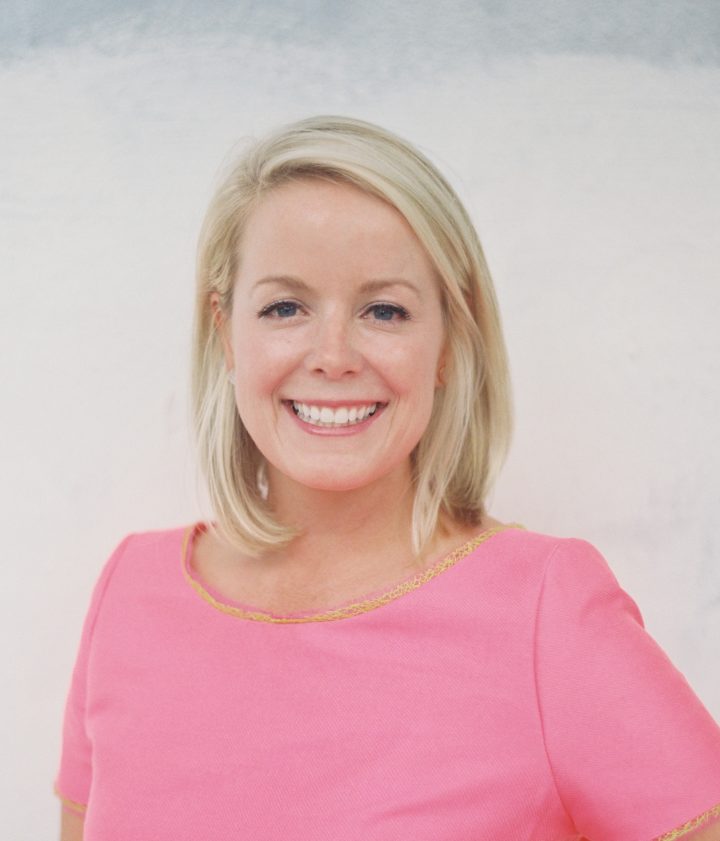 My wedding feels like forever ago! Ha! Even though it makes me feel 100 years old to talk about it, I was so obsessed with my wedding and you did such a great job bringing my vision and dream to life! To get everyone familiar with you, can you share a bit about how you got interested in wedding planning, started your company, and what motivates you?
It feels like that, doesn't it? What an incredible weekend that was- happy memories!

I landed a sales position at a high end catering firm in Washington one week after graduating from college- and that was that. After years in an executive position working 80+ hour weeks in 5 inch heels covering upwards of 20 events per week in social, corporate, and wedding, I needed a little life reset. I hung it all up for Charleston, a town that's held my heart since I was 19 and living here as a college student. For a few years, I planned off-property parties for a beautiful hotel until I felt my face crushed up against the proverbial glass ceiling. I missed my brides and I was desperate to have that creative outlet again. I started my company 12 years ago and here I am, still doing what I love- but calling the shots myself! What motivates me is creative license; there is nothing more invigorating than a stylish (and kind!) client giving us major bandwidth to design an incredible weekend for them. That generosity of spirit is just the very best incentive.
What's the best advice you've ever gotten as a business owner?
Don't try to be all things to all people. It's tempting to expand on revenue streams- do my own flowers in house, build out a production company, start my own stationery line- but I've turned time and again to the very best in the business instead, thus saving my sanity!
You're based in Charleston, but plan weddings all over the place.  I remember when we were getting married, you told us to expect WAY more RSVP's for a wedding in Charleston than a couple should normally.  Why do you think people love getting married in Charleston, SC and guests love attending?
We're literally all over, but I'll always love being in my own backyard . . . and it seems I'm not alone! Condé Nast keeps telling the world about Charleston, and Charleston just throws open its arms and says 'y'all come!' in answer. It's a series of lovely juxtapositions: crusty but cosmopolitan, foodie but comfort foodie, old school but cultured, chill but vibrant. Guests can walk everywhere and build an entire weekend on their own, capping it off with a fab wedding.
In terms of decor, I feel like you've always had a great idea for color, texture, making even the most "laid back" of weddings feel elegant.  Is there a trick to this?
Well thank you! You inherently got that as a blushing bride, too- which made our collabo super fun. The trick is not to have two colors per se, a-la Steel Magnolias. Instead of obsessing over a particular pairing, we think in terms of layers: fragrance, texture, color, the axial view, the real estate- all while keeping the chosen venue in mind. It's like designing a stunning living room- but just for one night.
Have you been noticing any wedding decor trends this year?
There are 1000. By the time they're semi-ubiquitous, they're so tired to me. Naked cakes, bouquets the size of centerpieces, watercolor logos – these are just the flower crowns +  Moscow Mules of yore (wink). I'd like to say I eschew trends or try to start them, as opposed to charting their rapid climb and decline- ha! What I truly find is that classic is always in, so that's where I try to land.
What about in terms of color scheme?
Everyone (and I mean almost everyone) wants this über-serene white, ivory, and dove grey scenario- which is pretty torturous for designers like me and quite frankly, a very expensive look to pull of beautifully without it looking rather low brow. I'm waiting with bated breath for brides to come begging for boldness! I think part of me understands that the power of that lanquid white French look has finally trickled down to the masses, so it's hip to be tone-on-tone, but I had tone-on-tone in my personal interiors for 10 years already so I'm itching to play with color; think India Mahdavi's work over anything else. Give me a wedding inspired by Sketch any day of the week.
When it comes to planning a wedding, what do you think is the worst mistake a bride can make?
Now that's a loaded question- I love it! The worst mistake is hiring an expert to tell them what to do. Order taking is for McDonald's. When you create a set list for your band, you've just trumped their ability to quarterback your crowd. When you narrow your floral designer's creative reach by demanding his adherence to two pictures from someone else's big day, you've hamstrung yourself. When you take a well-built timeline and insert two hour long cocktails and fifteen toasts arbitrarily and against all advice to the contrary, you've just rained on your own party flow integrity. We love it when our clients loosen the reins enough to collaborate and have a little fun on the wild ride of engagement.
What do you think makes for a really FUN wedding?
See #7. Ha! No seriously. Truly, a couple who are surrounded by loved ones and who really communicate cannot be matched. When we have clients who manage their family's expectations, who relax during the process, who let love reign- that simply makes for a magical night. All the logistics and high design we bring to the table is child's play compared to the fun quotient of a couple who are really in love and not afraid to tell the world.
If there is one wedding concept you wish you could plan for a couple, but haven't yet, what would it be?
'Oooooo', she says, clapping her hands together with glee. I would really like to build out one of our big tented concepts with a sunken dance floor in the round- a space where guests can boogie while others watch from above in a communal bar surround . . . and all in an exclusively lantern-lit environment. Think Mad Men goes to Morocco!
Shop the Post…

Current Photographs by Julia Dags.
Wedding Photographs by Tec Petaja.