The following content may contain affiliate links. When you click and shop the links, we receive a commission.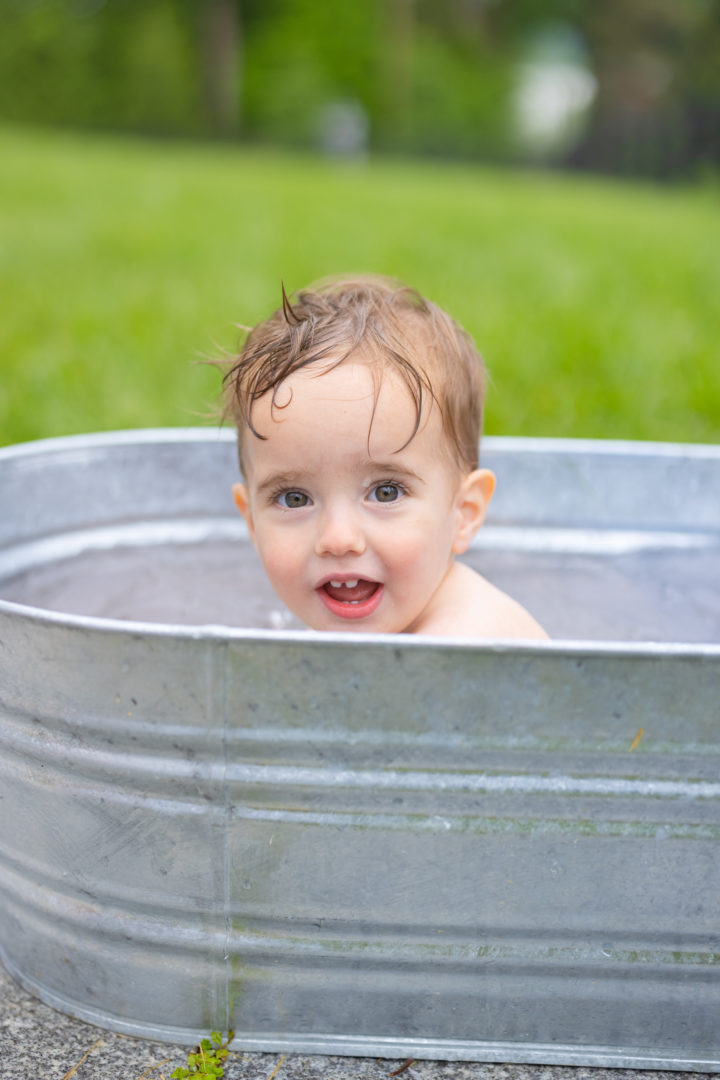 It's that time of year when it feels like I blink a couple of times and it's already time to reapply sunscreen to my kiddos! It's amazing how far the sunscreen options have come since I was a kid. 
It's funny for me to look back on sunscreen habits, because I had such diverse opinions about it in my upbringing. While my Mom was really an early adopter of mineral-based sunscreens and had us all lathered up, my Dad and the Italian side of the family didn't prioritize sun care at all. Well, besides oils that were supposed to make you MORE tan as a teen and adult. LOL. I would always come back from Italy super blonde with bleached out hair…and I would hardly get tan at all when I was with my Mom!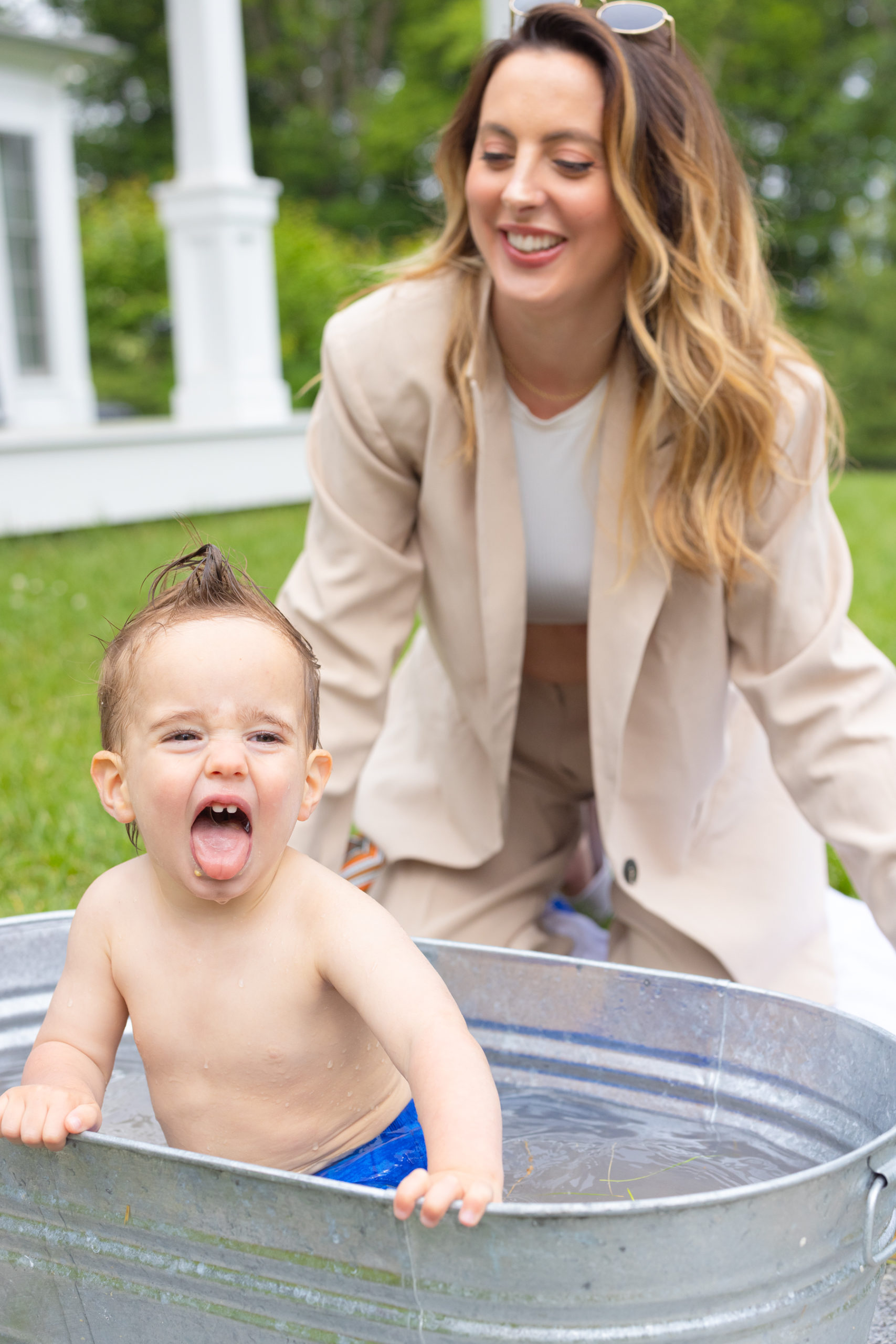 Now we all know how important it is to protect kids' skin from the sun, especially as those UVA and UVB rays have gotten stronger with time. But back in the '80s and early '90s, it was kind of a free-for-all! I'm grateful now that my Mom was so on top of sunscreen, and I've been told by dermatologists I've been to that it's made a big difference when it comes to the minimal sun damage I have on my skin. I definitely want to make sure I protect my own kids as well! Because reapplying sunscreen three times over is not the most fun thing I've ever done, it's important to me to choose a sunscreen that lasts longer and has good sun protection. Ease of application is key, too! 
Today I wanted to share some of my favorite Sunscreen Essentials for Kids' that I turn to season after season.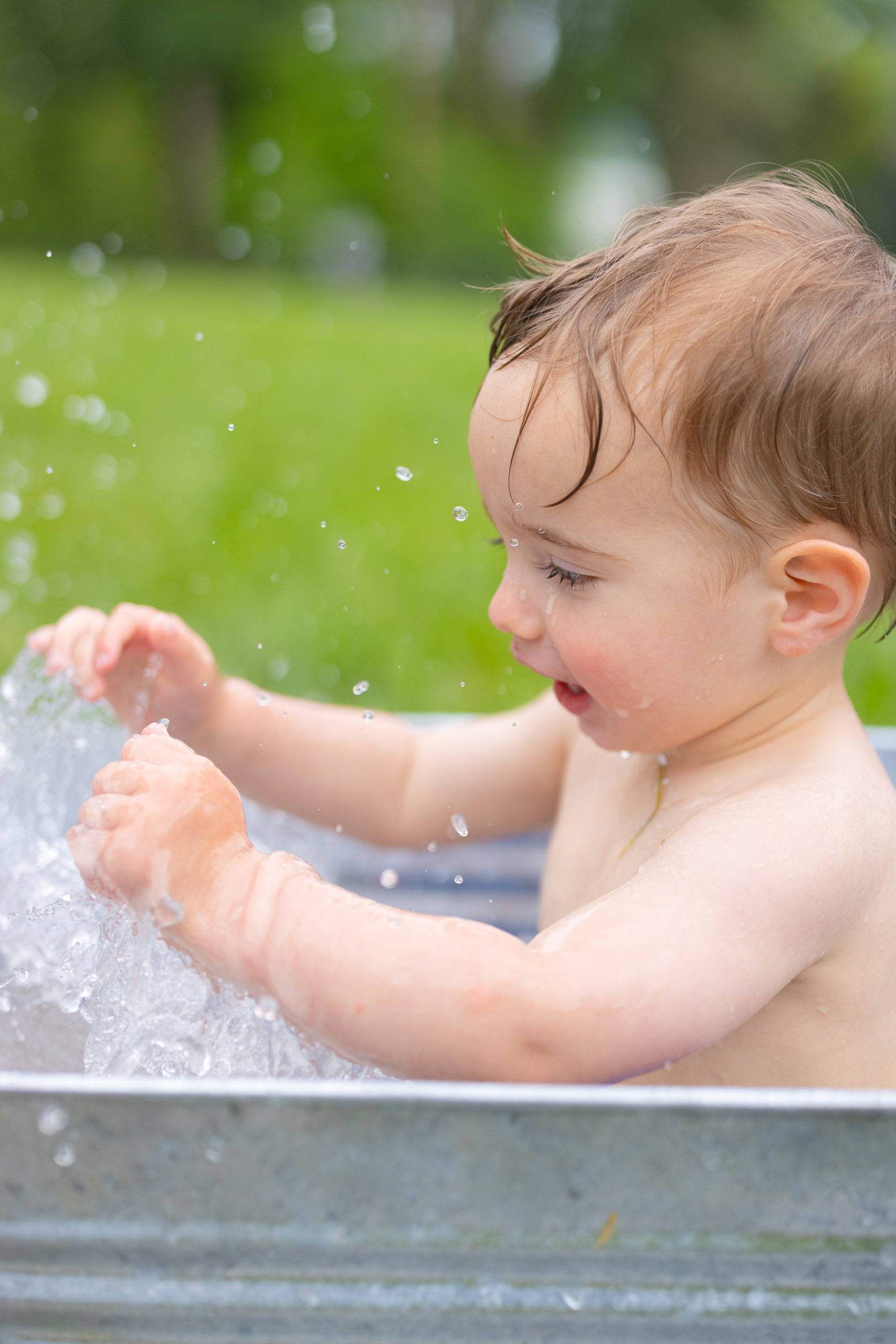 My Favorite Sunscreen Products...
Baby Bum Mineral Sunscreen SPF 50
$17.69
This Baby Bum mineral sunscreen is my favorite for when my kids are super little. It's not at all irritating and doesn't have fragrance. It works great, too!
Sun Bum SPF 30 Scalp and Hair Mist
$14.99
I use this sunscreen spray on Mateo's scalp, and on Marlowe's part if her hair is in braids or pigtails. It helps the scalp from burning during the day! (Major has very thick, dark hair and doesn't burn on his head as easily!)
Supergoop! PLAY Antioxidant Body Mist SPF 50 with Vitamin C
$21
I love using this spray on my older kids! It's water-resistant, Broad Spectrum SPF 50, and you can even spray on wet skin! It makes reapplying so much easier.
MDSolarSciences Mineral KidStick SPF 40
$14
This is my favorite sunscreen stick to use with the kids! I love it because it's mineral-based, easy to apply, and really stays put. I have three and I let my kids apply it to their own faces in the morning. Then I'll check their work and rub it in for them!
Supergoop! PLAY Lip Shield SPF 30
$24 for a pack of 3
These lip sunscreen sticks are so easy to use and feel so moisturizing! My kids love them.
Cabana Life West Indies Unisuit
$58
All Cabana Life swimsuits for kids have built-in UPF50+ protection and are SO cute, too!
Flap Happy UPF 50+ Swim Flat Hat
$18.95
My Bigs won't wear them anymore, but when they were babies I swore by these hats with built-in UPF and flaps for protecting the back of the neck on longer days in the sun!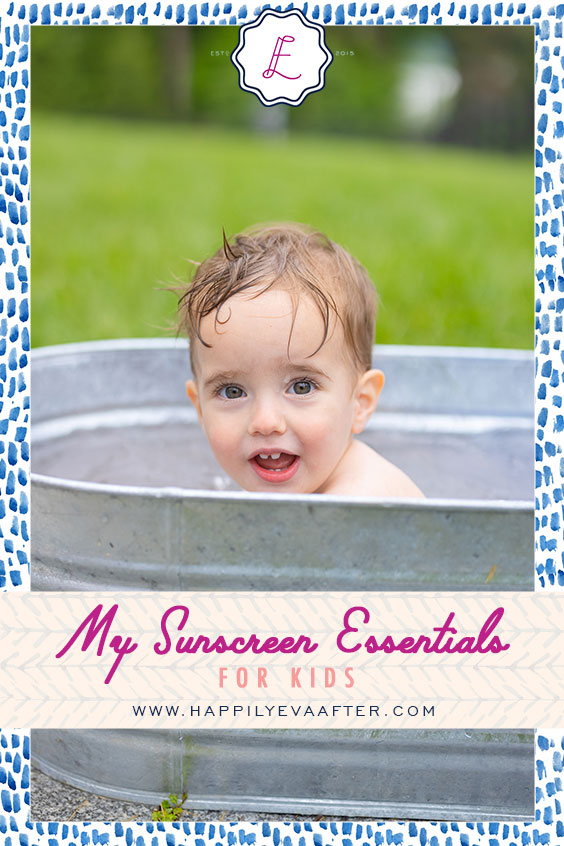 Let me know if you have any favorite Sunscreen Essentials for Kids' that I'm missing by commenting below!
---
Photographs by Julia Dags | Copyright © 2021 Happily Eva After, Inc. All Rights Reserved.