The following content may contain affiliate links. When you click and shop the links, we receive a commission.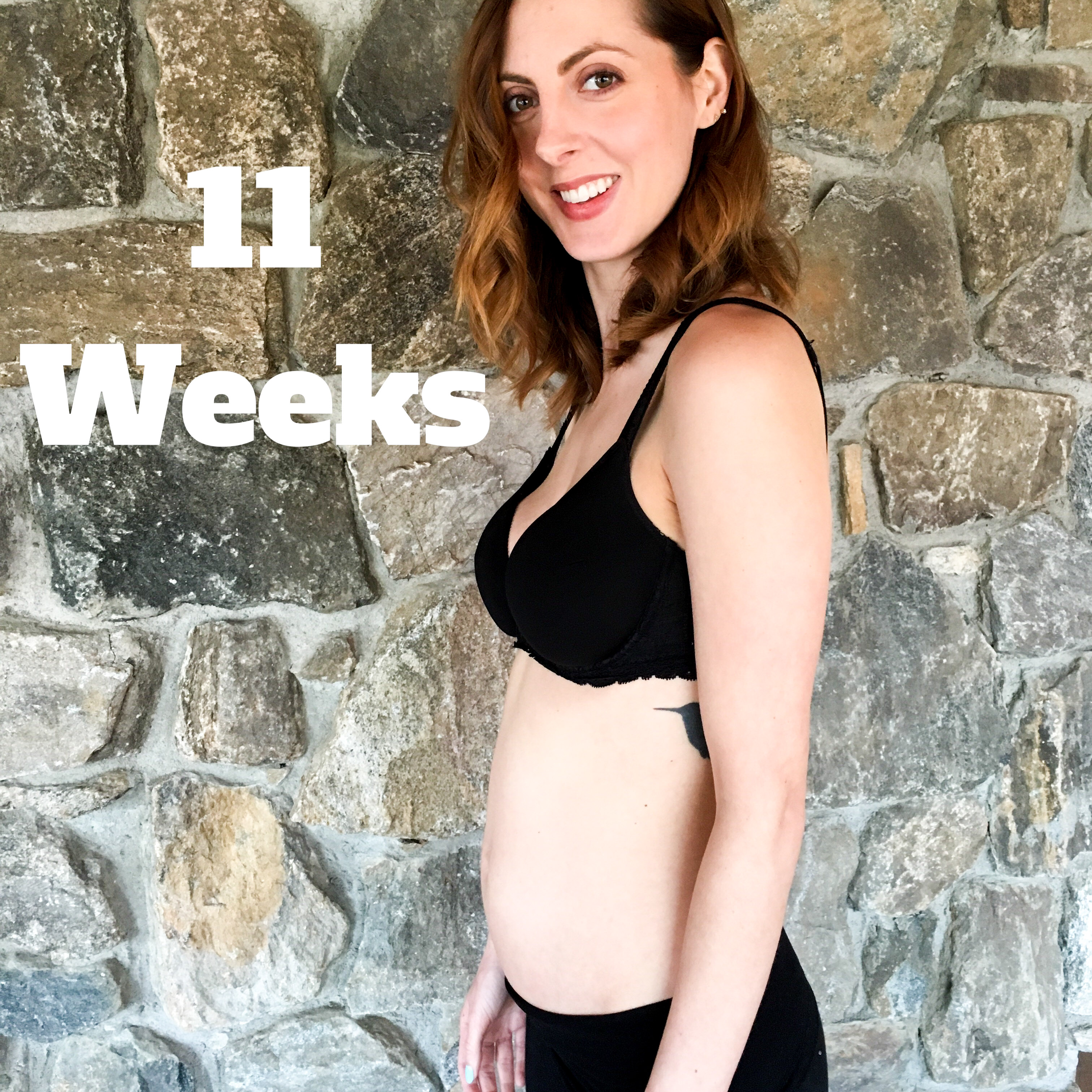 So obviously the proverbial Cat is out of the Bag! I'm pregnant with our second child, a Boy, due this Fall!  It's been a long road to get here, and I truly am so grateful to be expecting a healthy child.  Also, as those who have experienced it know, Pregnancy is CRAZY, Y'all.  Specifically, the First Trimester.  I talked about the many ups and downs of this crazy Trimester at length when I was pregnant with Marlowe, and I can't particularly say that having been through it a couple times makes you an expert the third time around.  I wish.  Each pregnancy really is so different.  Now that I'm well in to my second Trimester with this little Boy, I thought I would share some of my First Trimester must-haves with you guys.  A "Sanity Guide" of sorts– Ha! As always, take what you like and leave the rest– you are an individual and so is your pregnancy!
Fight Nausea
Ok this part is kind of the worst.  This pregnancy I was super nauseous starting at about 3pm all the way until I went to bed. I even would feel barfy if I didn't eat right away when I woke up in the morning.  Much worse this time than with my previous pregnancies! It made it hard to eat meals, not to mention be the best version of myself for my business and my family.  But I did learn a major trick during my First Trimester with this pregnancy, which is that eating small bites more consistently (one cracker, for example) every hour or so in between meals helped combat the sudden onset of nausea.  Try this to see if it works for you! I kept some snacks in my purse, like these, and I would take a bite or two every hour to keep nausea at bay.  A little baggy of cereal is a good purse trick also! These ginger chews helped tremendously once I already felt queasy, as did a little bit of flavored sparkling water.  If I was really desperate (ie, about to puke in to my neighbor's lap on the train) I would pop one of these Peppermint Essential Oil beadlets.  They would freshen my breathe as well as give me a little surge of peppermint that would keep me from gagging.  Everyone wins! Well, especially my neighbor on the train.

Easy Breathing
I don't know about you, but I get super stuffy when I'm pregnant.  Especially since my pregnancy happened to coincide with allergy and cold season– yahtzee! I started using the Neti Pot once a day in the morning, and it really helped me.  Getting a humidifier for your room at night is a huge help as well! I started sleeping much better once I got religious about setting it up every single night before I went to sleep.  Don't forget to change the water out for your humidifier daily, and disinfect weekly with vinegar and hot water!

Skin Moisture
Being pregnant makes my skin the barren Sahara desert of landscapes– my skin would actually crack and bleed just by closing my hand too quickly in to a fist.  Insane!  Clearly this wasn't going to fly, and so I got really serious about finding thick moisturizers for my body and hands that helped ease my discomfort.  When I'm pregnant I'm pretty strict about using chemical free products, and this body oil is so luxurious you almost wouldn't believe it is a hundred percent natural!  I also keep a tube of this cream on my bedside table and in my purse, and slather it all over my hands whenever I remember.  I included a few of my favorite moisturizing lip balms below as well.

Hide The Pimples
Ahhh, another joy of First Trimester pregnancy– acne!  I actually got the pregnancy acne WAY worse when I was pregnant with Marlowe, but let's be honest– pimples are never welcome, especially when we feel tired and vulnerable already.  This pregnancy I used a great concealer (it's chemical free but has a lot of coverage) as well as a lightweight chemical free foundation to even out my skin tone.  Then I fight pimples at night with this serum! It has 2% salycylic acid (which is the amount allowed during pregnancy by doctors) but the entire line of products is actually non-systemic meaning that it is formulated to not enter the bloodstream.  Extra great!

Cozy Outfits
Feeling comfy during your First Trimester is so clutch.  I can only speak for myself, but the first few months of pregnancy make me feel super weird in my own skin, really uncomfortable at a moments notice, and generally just so irritable.  Having an outfit on that is stylish but comfy instantly puts me in a better mood, not to mention makes me feel better physically as well.  In general, I recommend switching over to maternity waistbands on everything ASAP since I find being restricted around my waistline makes me feel extra nauseous for some reason. I like to wear a great pair of cozy leggings with a top that is cool but comfortable.  I love button down tops in the First Trimester because they hide any bloated tummy as well as have the ability to open up at the neckline.  When you are welcoming some seriously bigger breasts than you may have ever had, I find that opening up the collarbone area makes everyone appear slimmer, and is generally a more flattering silhouette.  I finish off my outfit with a cool pair of wedge sneakers– so comfy, and they elongate the leg to make you look instantly more gazelle-like…which is the opposite of how you probably feel right now.

Stay Healthy!
Our immune systems are so much lower when we become pregnant– our body's attempt to keep from recognizing the baby as a foreign object and expelling it– and so you are extra vulnerable to illness.  I like to keep a few things on hand to make sure I'm staying as well as possible through it all.  Of course this time around I have a Toddler in daycare…so let's just say I've been hit quite a few times by one bug or another, and luckily our little guy is taking it like a champ!  I make sure to clean my hands, Marlowe's hands, and the surface of my phone often with these all natural disinfecting wipes.  I also keep this essential oil on hand to purify the air at home in my essential oil diffuser.  Keeping lots of water on hand when you're on the go is good for flushing impurities out of your system and keeping your immune system functioning at it's best as well!

I really hope some of these little tips and tricks can be helpful to any of you navigating a tricky First Trimester! Just know you aren't alone, and that there IS a light at the end of the tunnel.  No matter how many pregnancies you've had, it can be a really challenging time so just try to cut yourself some slack and be gentle with the expectations you place on yourself.  I wish you all the best!
p.s- if anyone has other great First Trimester advice, please leave it in the comments below, and add to the community!!