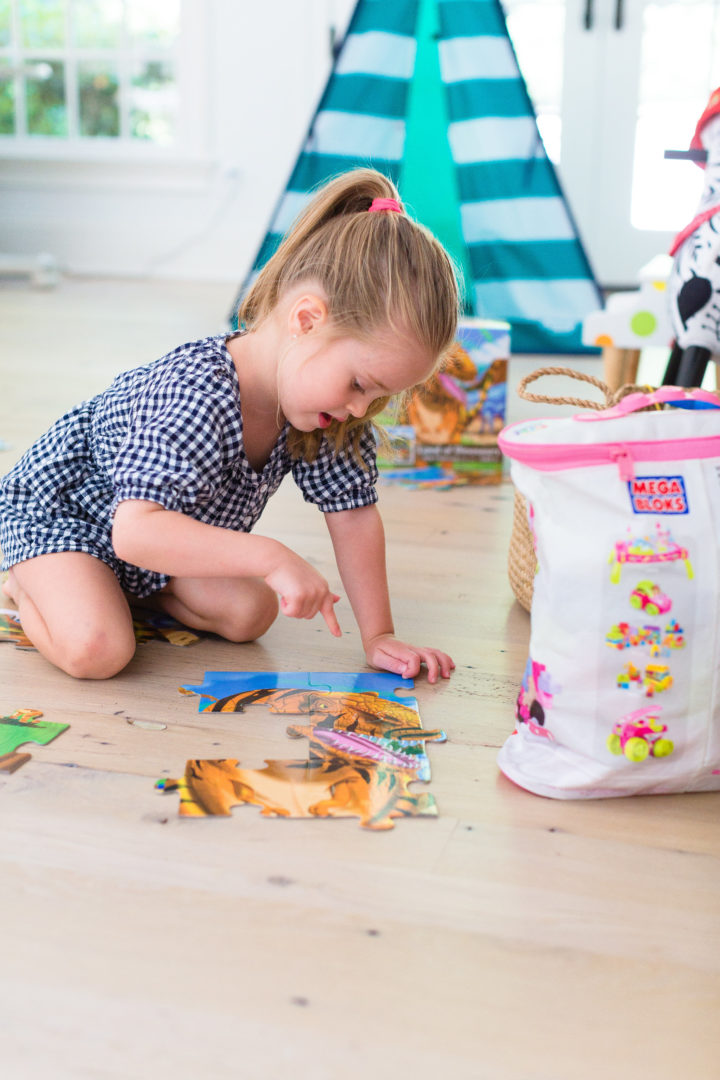 Since I'm now ushering my second child through the toddler years, I can say with certainty that I know a thing or two about the toys that toddlers like to play with most.  My kids have really both always had a unisex attraction to toys– Major's favorite toy ever has been this Melissa and Doug cleaning set.  And Marlowe loves dinosaurs and trains! I love how open they are to playing with a variety of things, but as the person who buys the toys I must admit I have certain criteria.
I look for toys that are well made, that spark imagination, and that have some kind of learning component.  Today I thought I would share my favorite Toddler toys with you! Just click on the collage below to shop, and learn more.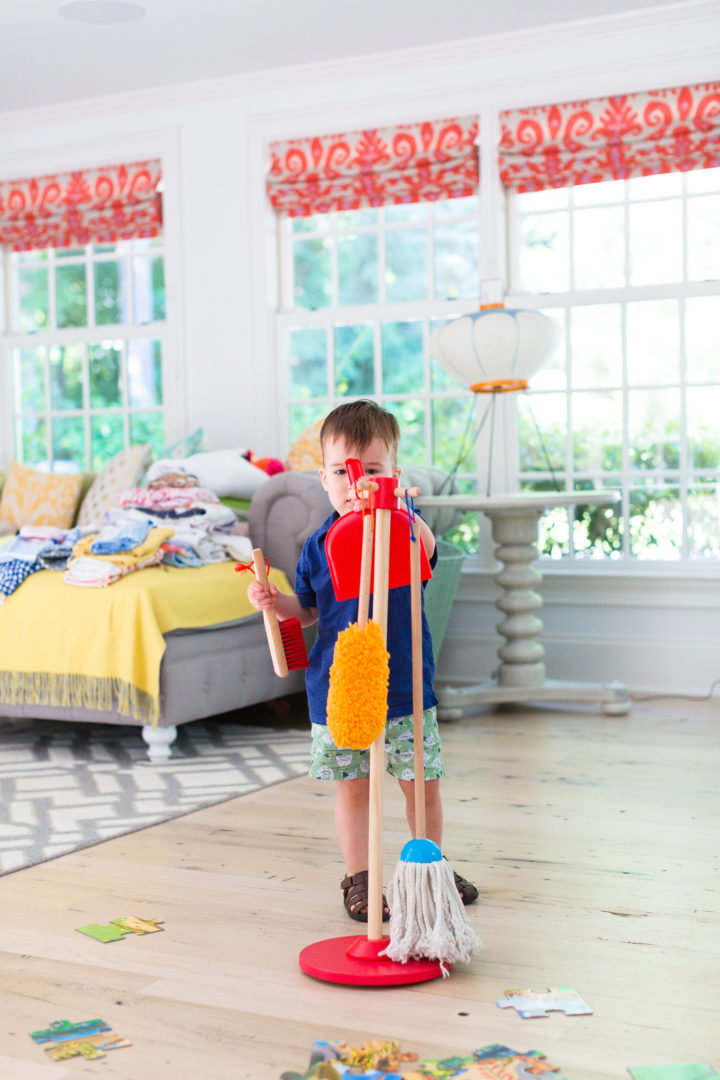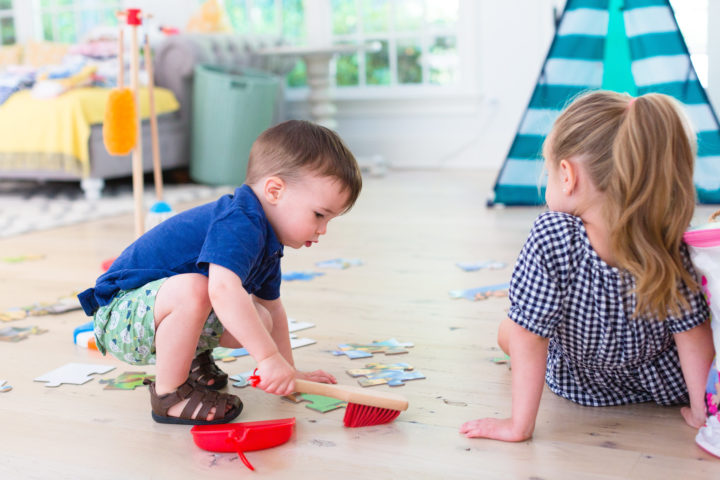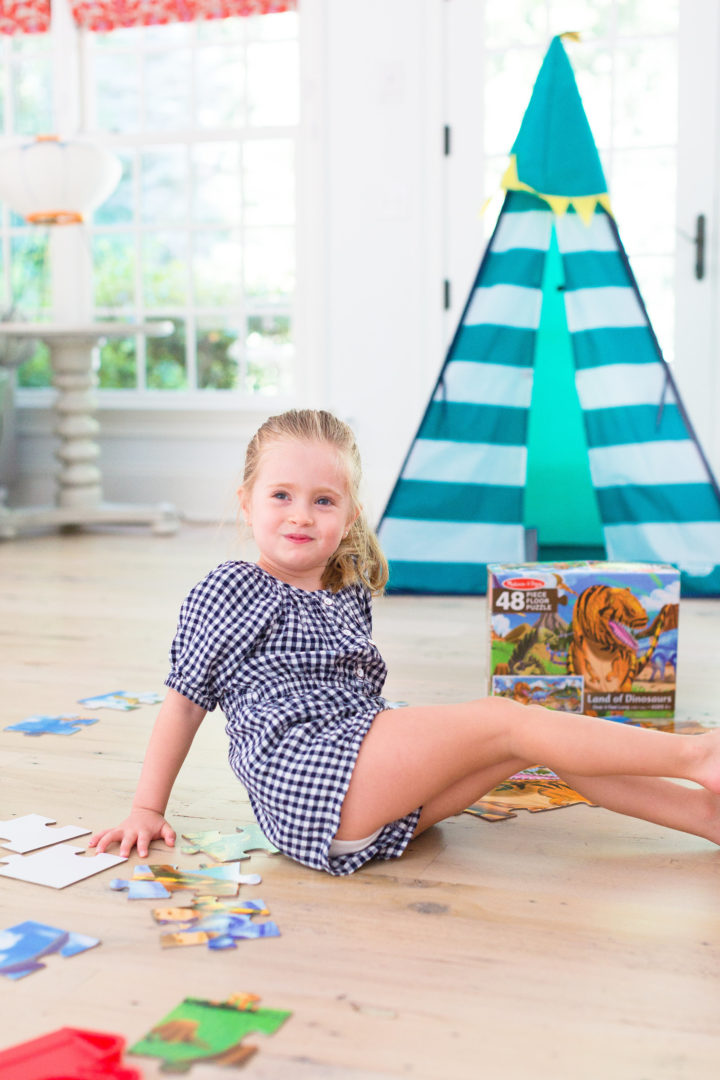 Photographs by Julia Dags.