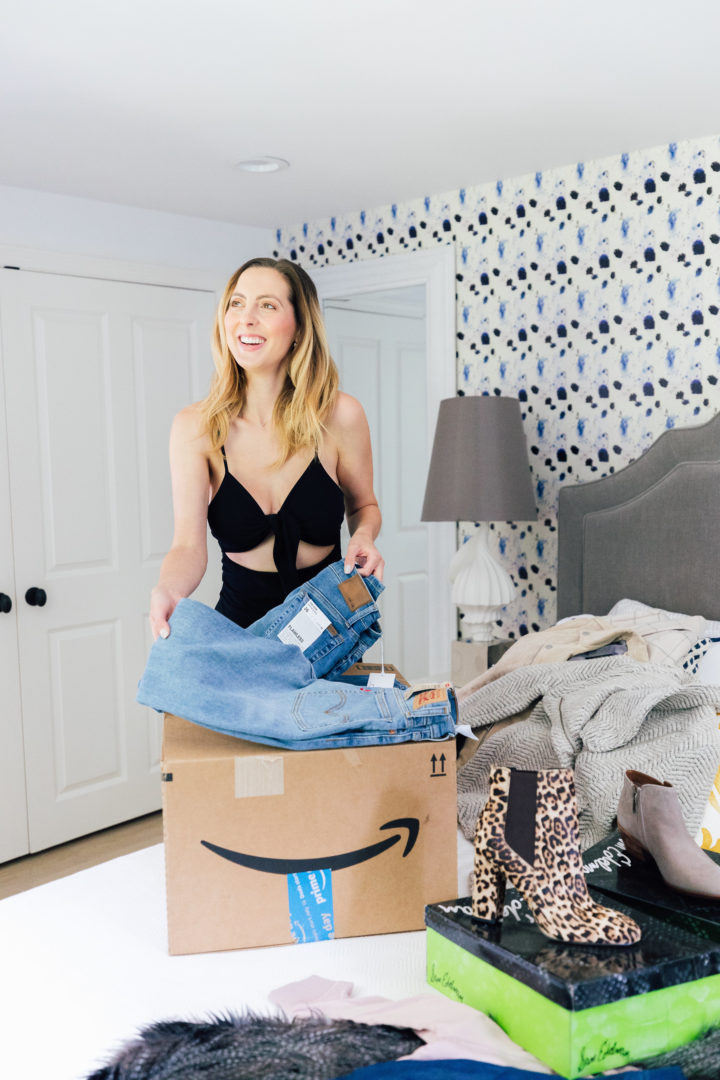 **Many thanks to Amazon Fashion for sponsoring this post! As always, the thoughts and opinions expressed below are entirely my own.
Every Fall I take stock of what my wardrobe is needing, and where the gaping style holes are.  I've been trying to get better at only having in my closet clothes that really flatter me, and nothing that I have hung on to out of obligation or a false sense of hope that I will one day wear it/fit in it/take it on a nonexistent beach vacation to Bali.  As a result, I've started to notice what my closet actually NEEDS.  This year, there were a few Fall Essentials that I was on the lookout for: A great pair of stylish denim, the perfect Fall Jacket, and a cute pair of booties.  Oh, and a bomber jacket for Marlowe! I've been dreaming of her layering a cool bomber over her sweet dresses for some schoolyard street cred.  LOL.  For this round of shopping, I turned to Amazon Fashion's awesome new feature for Prime Members: Prime Wardrobe!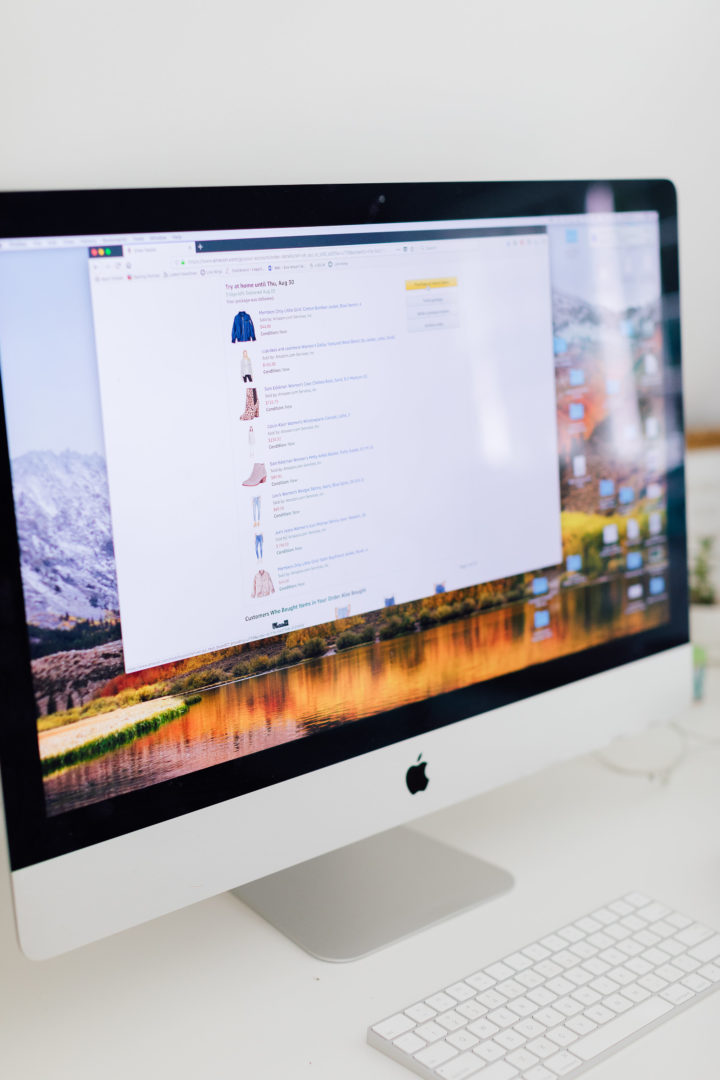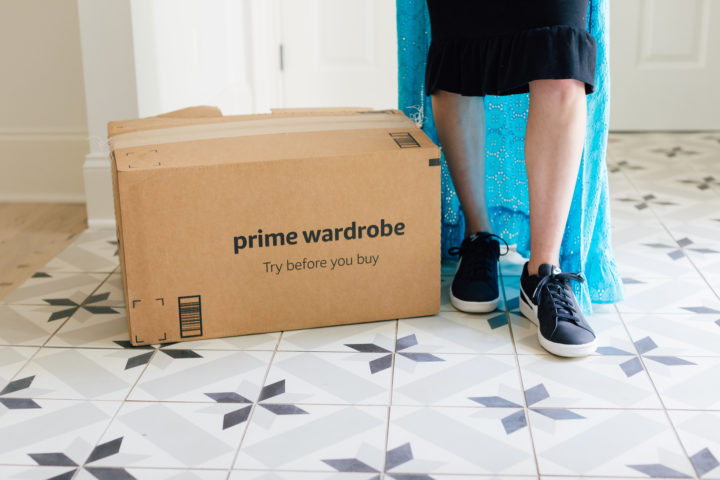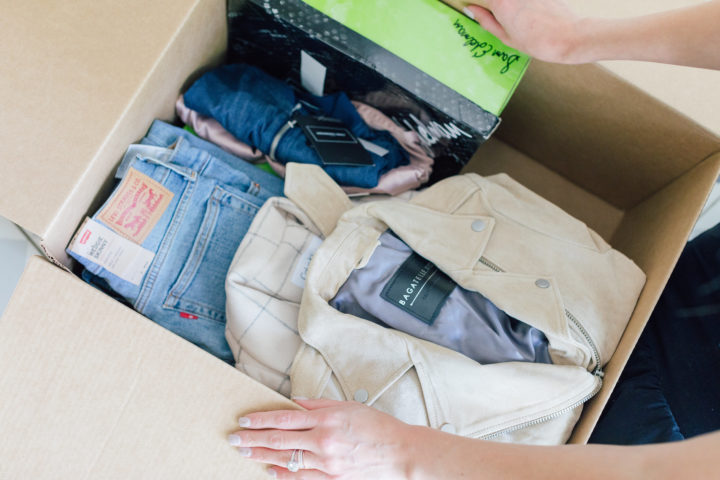 If you haven't heard of it yet, and you're a Prime Member, this is what it's all about. (Ps- if you're not an Amazon Prime member, what on earth are you doing. Actually.)  Amazon Fashion has launched Prime Wardrobe for Prime Members only– which is essentially a try-before-you-buy program.  You can choose up to 8 Prime Wardrobe-eligible pieces from Amazon Fashion, add them to your box, and it will ship to you in 4-6 business days, and then you have 7 days to decide what you want to keep or return.  The entire time, while you shop, while you try, while you pair the pieces with different items from your own closet, YOU ARE NOT CHARGED! You are only charged once you go on to your Prime account and notify them of which pieces you are keeping! How genius is that? Returns are free and super easy.  It's like having all of these incredible designer pieces in your own closet, and you don't have to deal with the hassle of making returns and double checking that the money has been refunded to your card after returning anything that didn't work.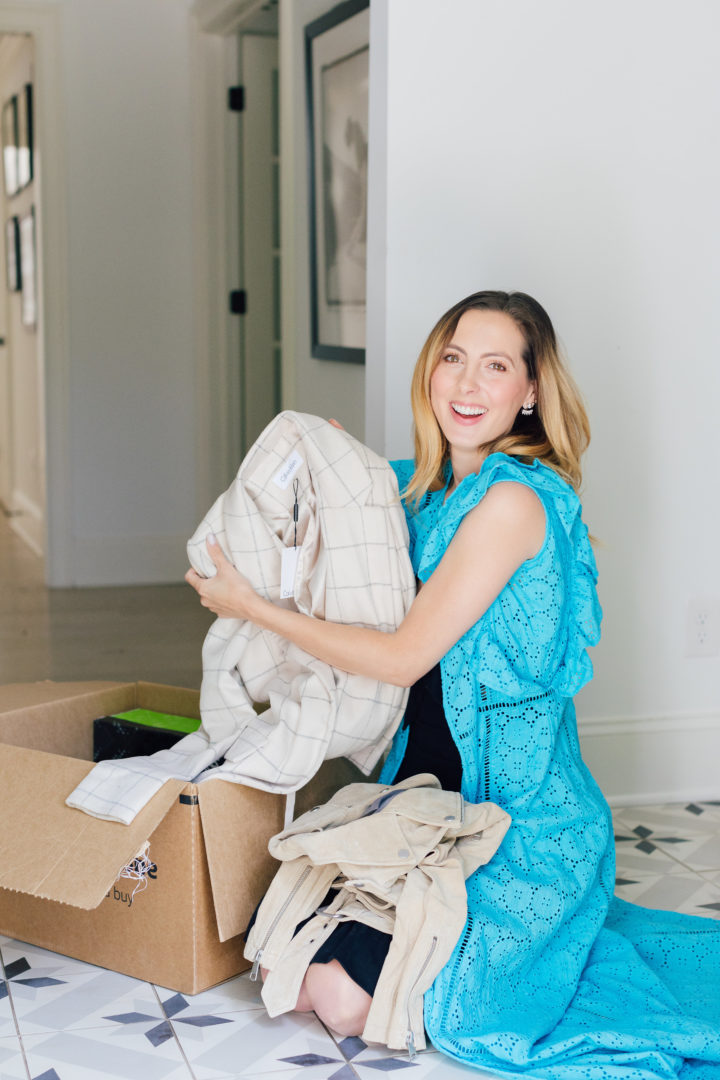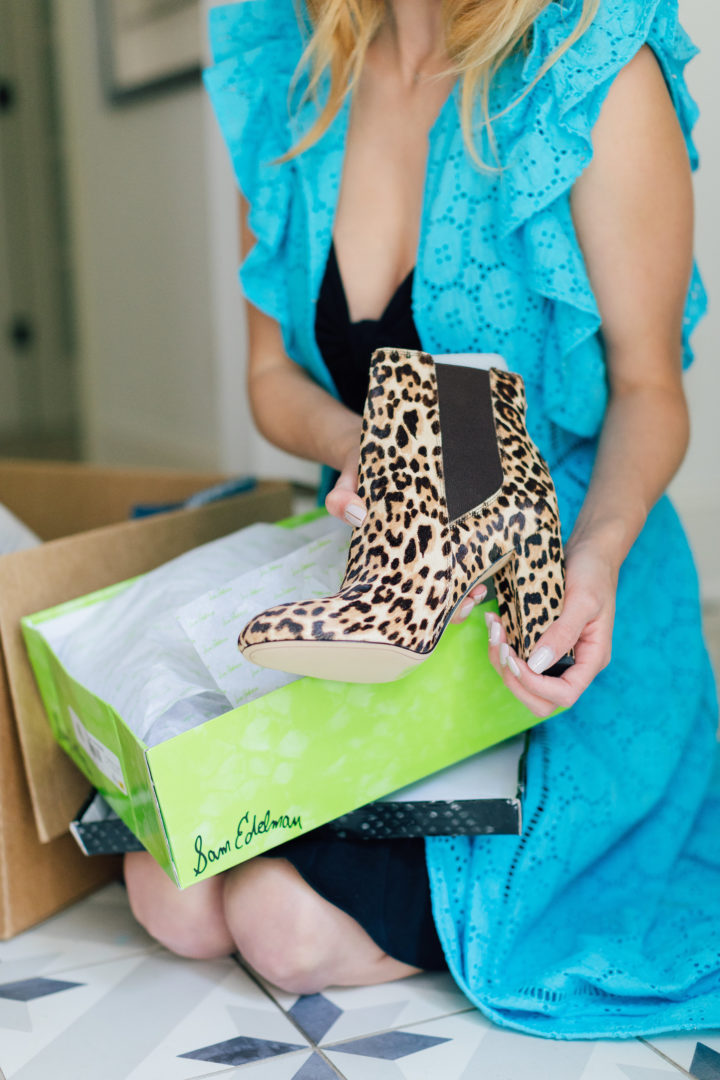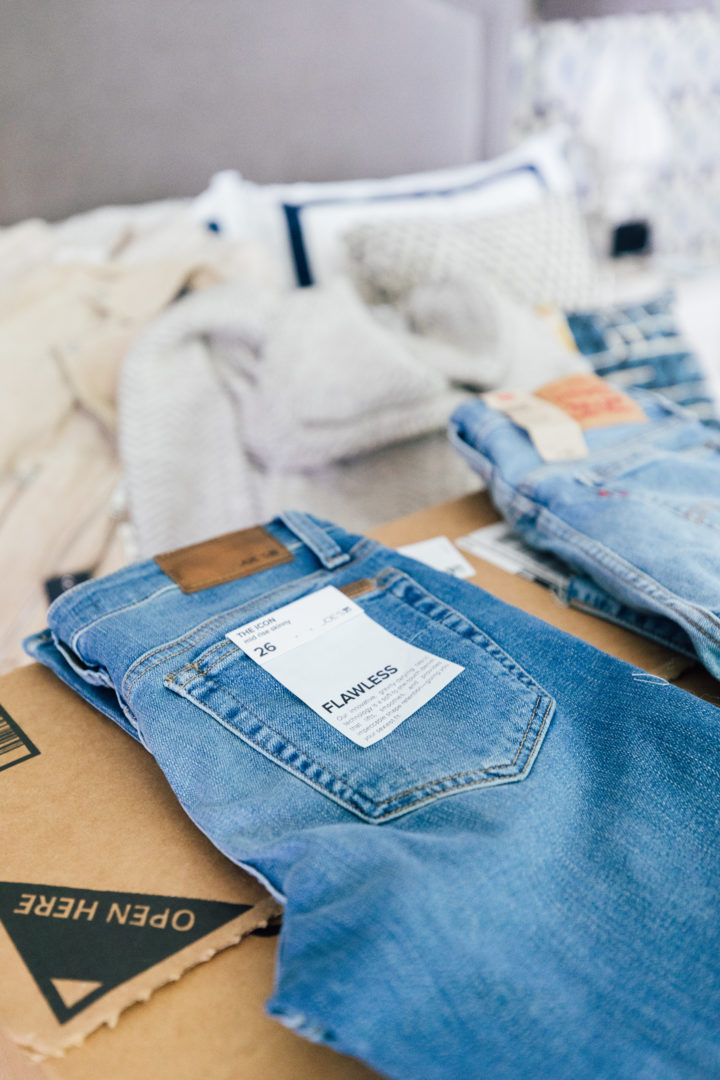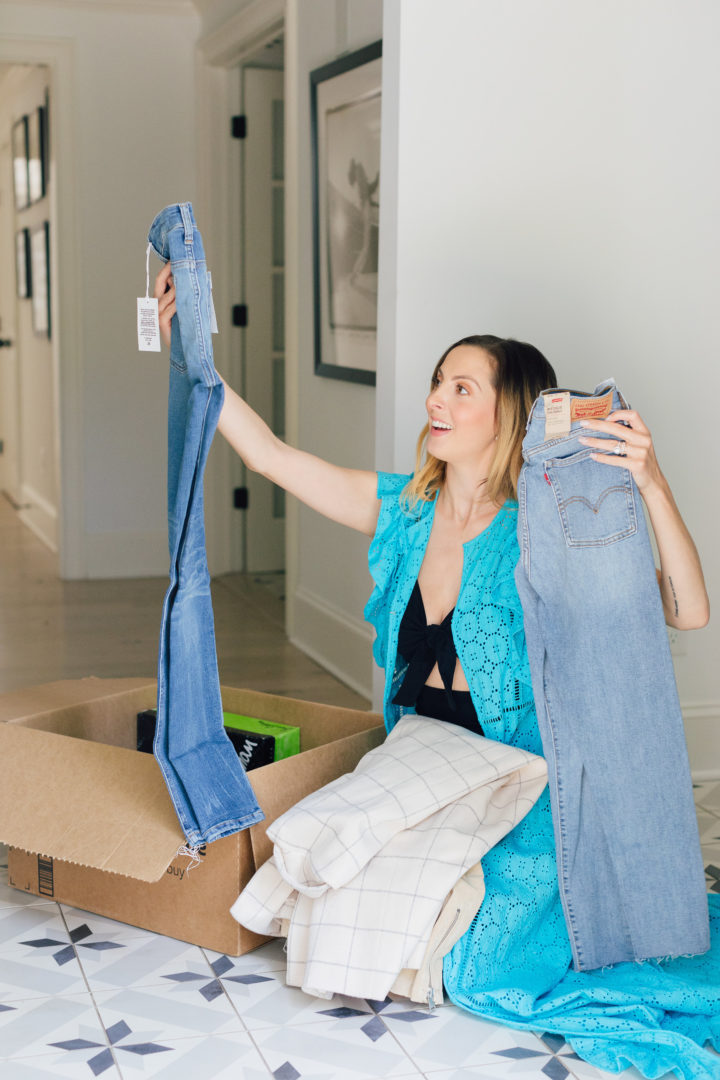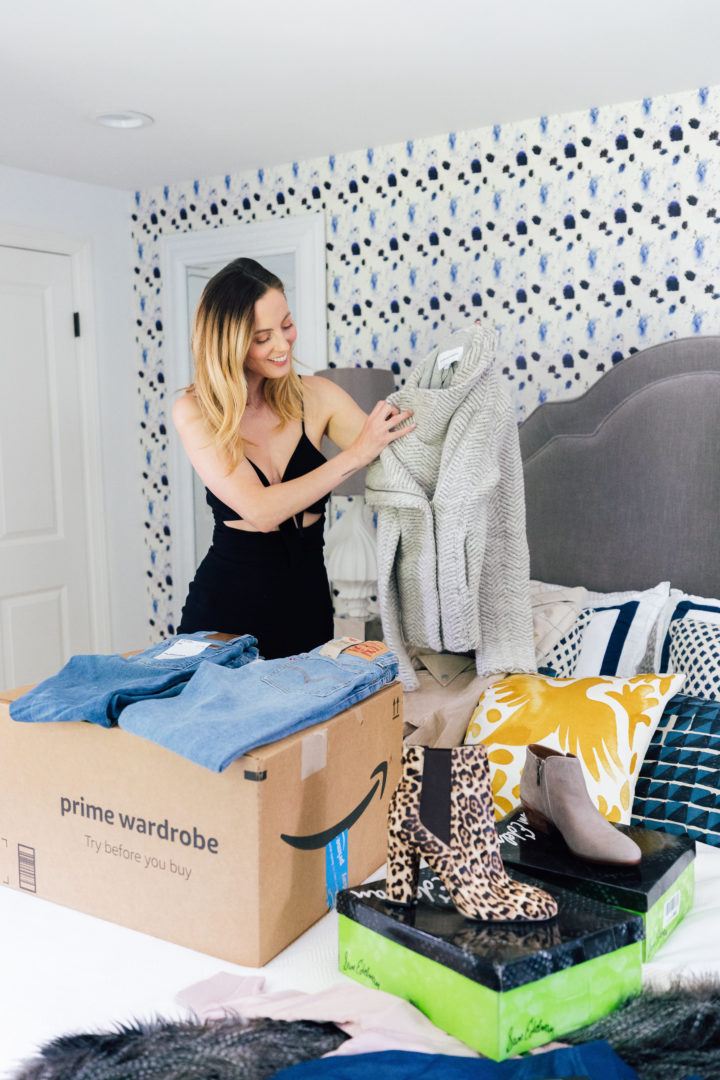 I really love browsing Amazon Fashion because they have awesome pieces and really well curated boutiques that help me find what I'm looking for.  They also have adorable kids clothes! Using the Amazon Fashion Prime Wardrobe box turned out to be the perfect way to find my Fall Style essentials I was looking for– and I ended up being really surprised by what the process taught me.
First of all, when my Prime Wardrobe Box arrived, I couldn't believe how cute everything looked.  I was so excited to try it all on! For my Prime Wardrobe box, I had ordered the following items:
I started with the denim.  When I tried on the Joe's Jeans, I liked the wash and the distressing on them.  I didn't think the fit of them did much for me, though.  I pulled on the Levi's Wedgie Jean and I was instantly in love! I love the button fly closure and the wash.  My favorite element though is how they really accentuate the curves of my lower body.  I felt so sexy in them but also comfortable– which is the best combo!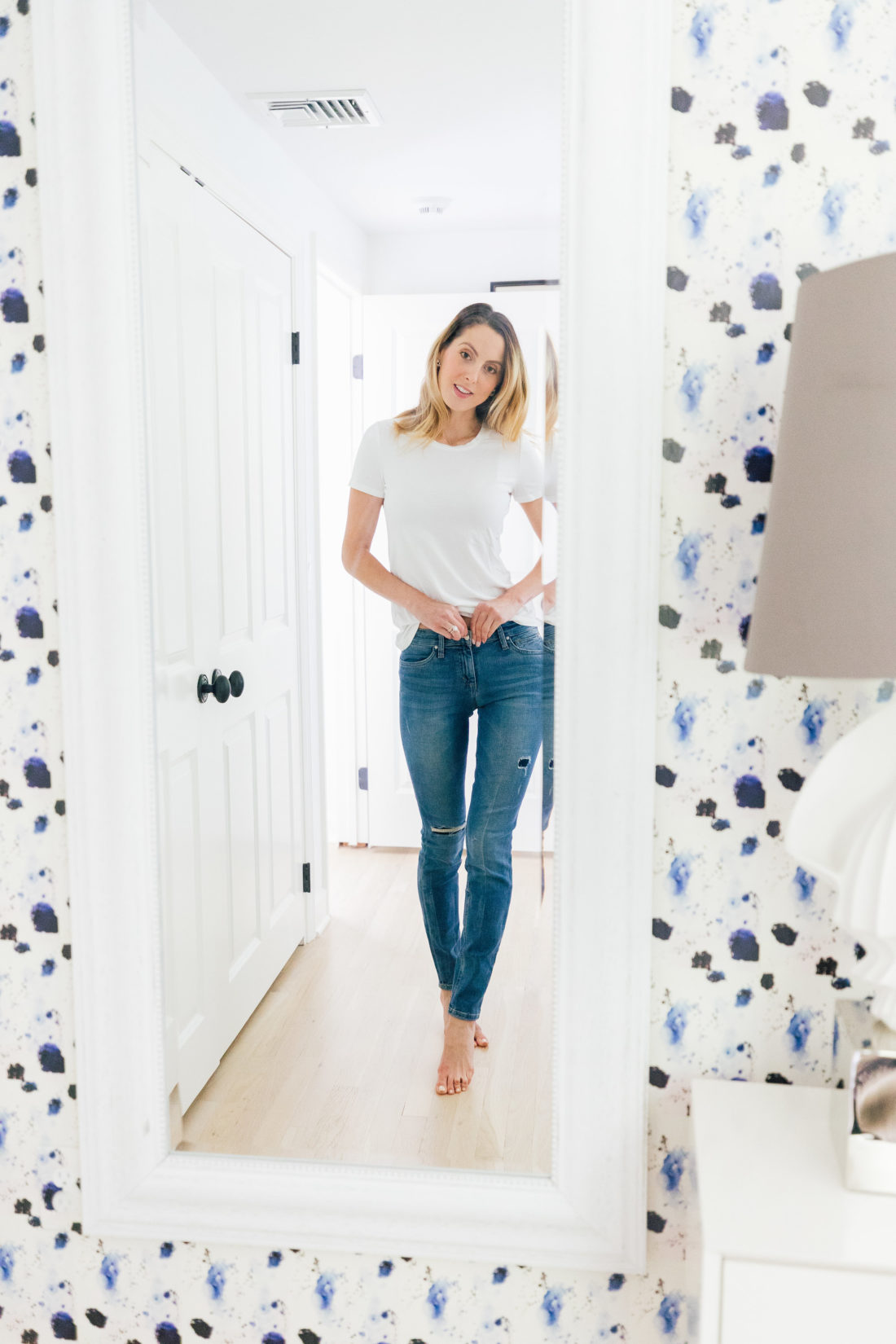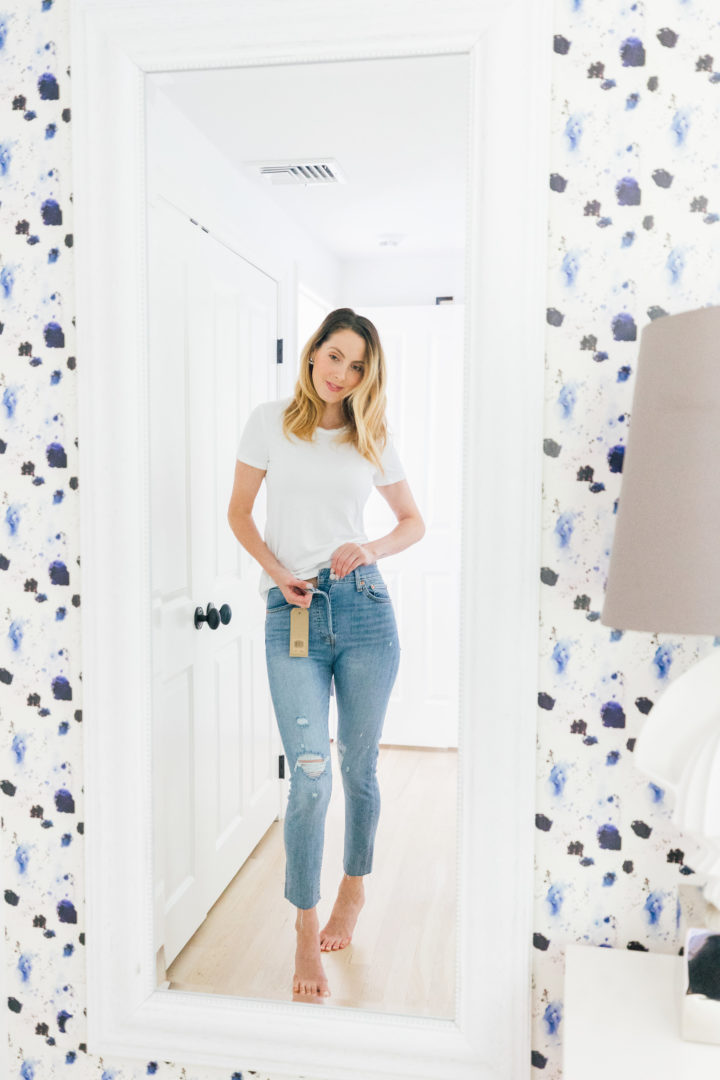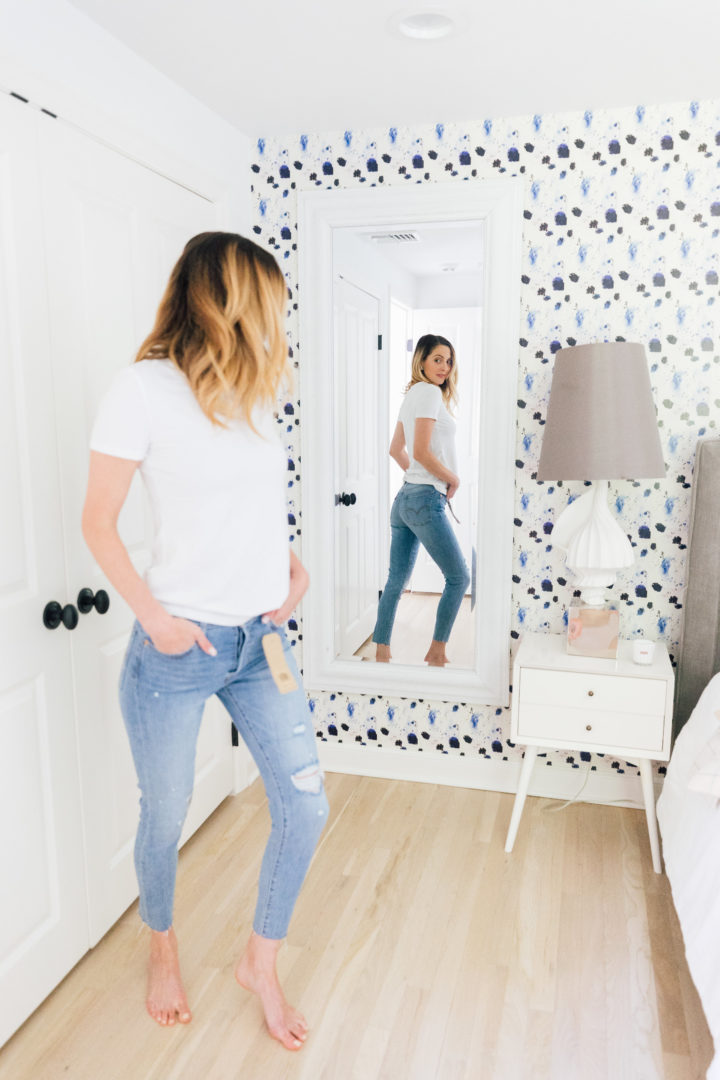 I kept the Levi's on and tried on boots.  I liked the putty colored ankle boots, but I felt like the color in person was a lot like a pair of Fall boots I already had, and different from what I thought they looked like online.  Again, the joys of try before you buy! Next I tried on the leopard ones and I just knew I had to have them.  I love how the heel is chunkier for extra comfort, but that it has a bit of a heel so I can use them to dress outfits up or down.  I am so happy I found an amazing leopard shoe because I've been looking for ages!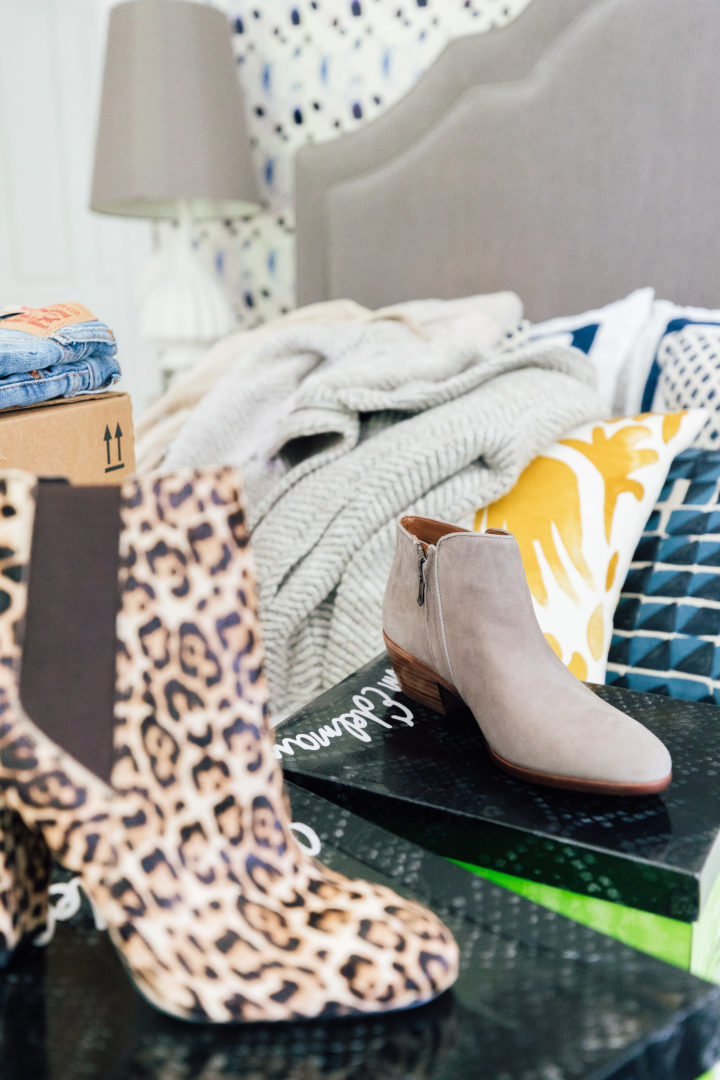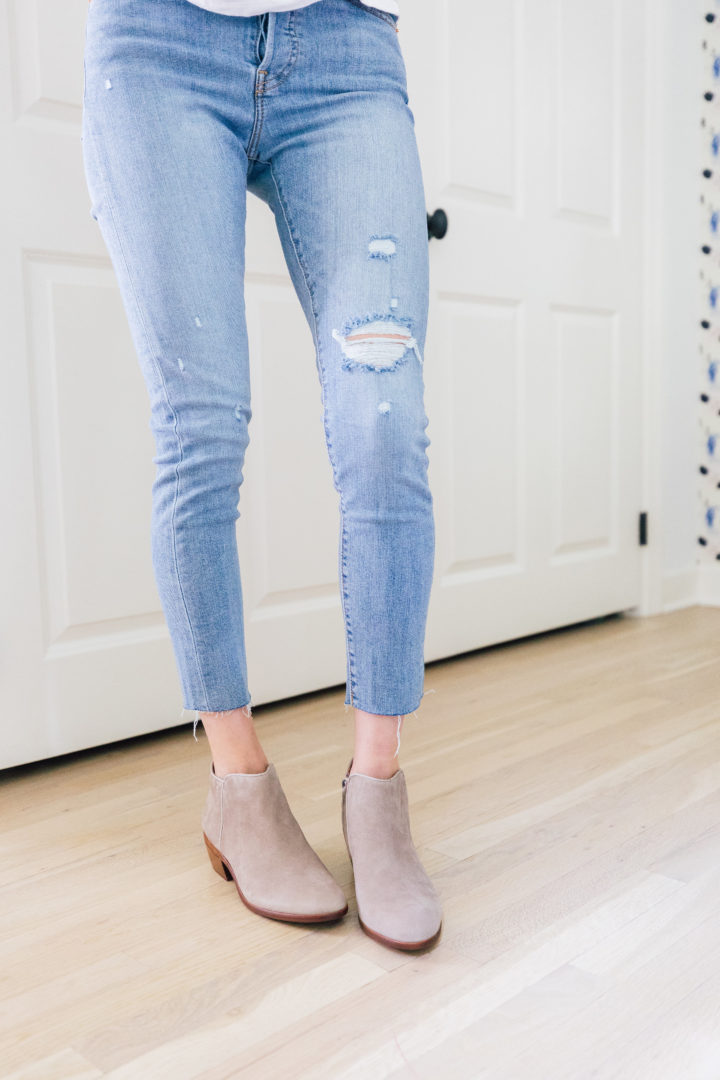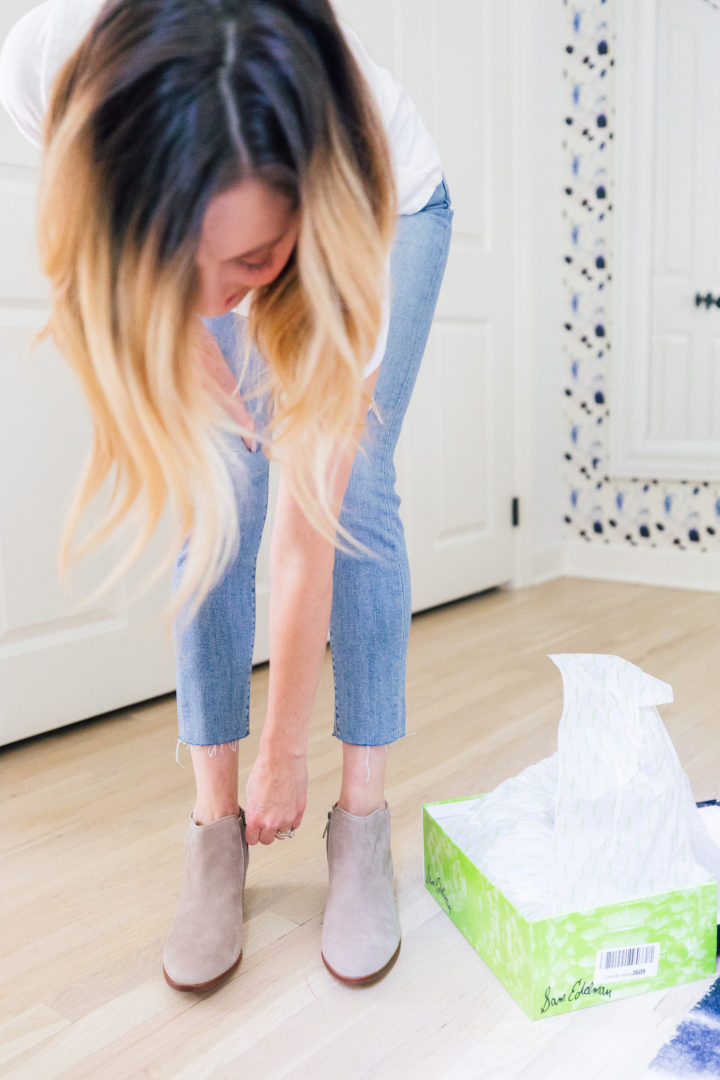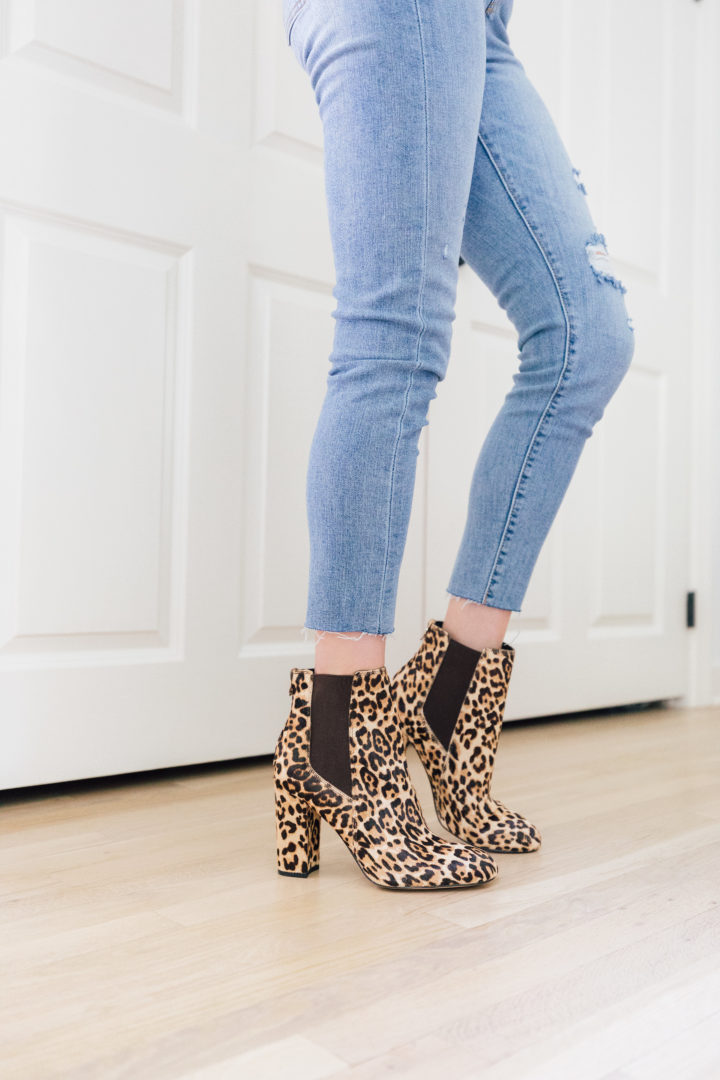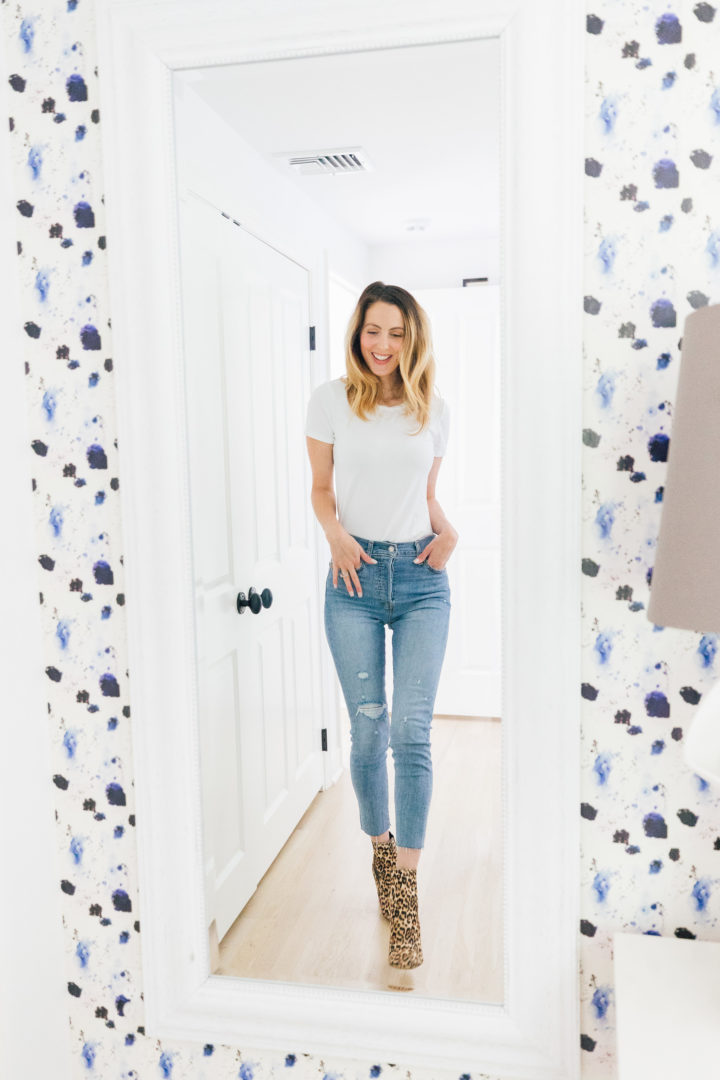 Next, it was time for jackets.  This was the biggest surprise.  I had expected to want to keep the Calvin Klein Windowpane coat.  I absolutely loved it when I saw it online and had already thought of different ways to style it.  I didn't love how it looked on me.  When I tried on the wool zipper jacket, it was so cozy and the perfect fit! I'm so glad I had added both to my Prime Wardrobe box! Then I had Marlowe try on her bomber jackets.  Both looked adorable on her (I mean nothing looks bad at on her it's seriously unfair) but I could tell that she just loved the blush colored one. She told me she loved how soft it was! I think it will go with a lot more of her Fall clothing as well– something I was able to figure out by walking the jacket down the hall to her bedroom.  So clutch!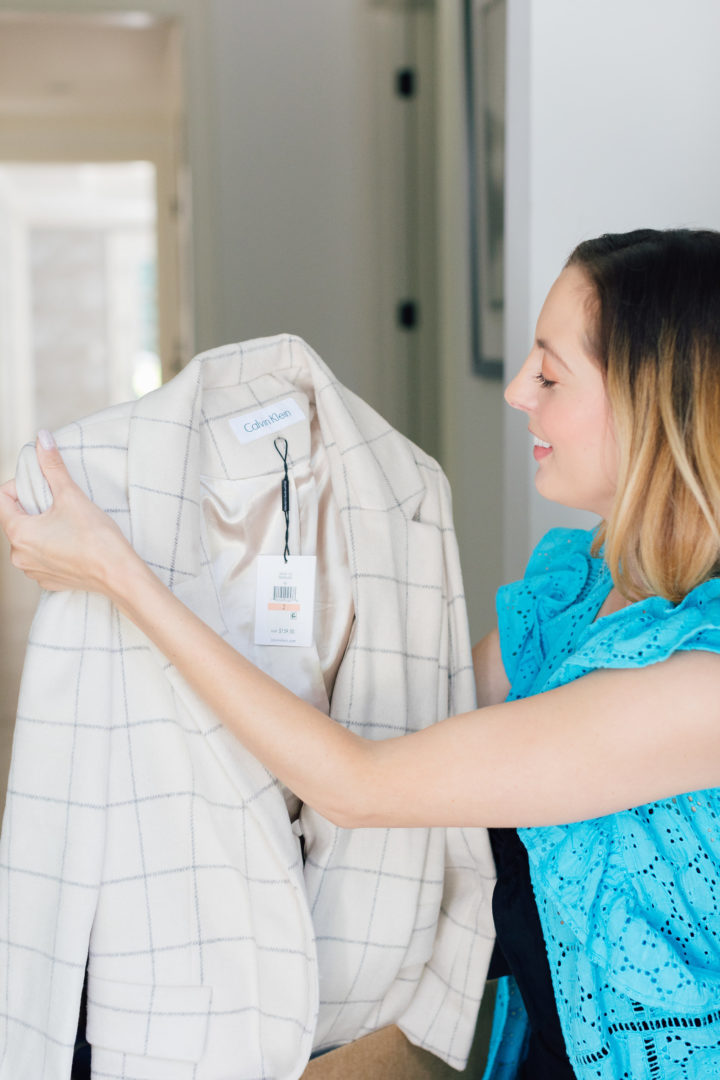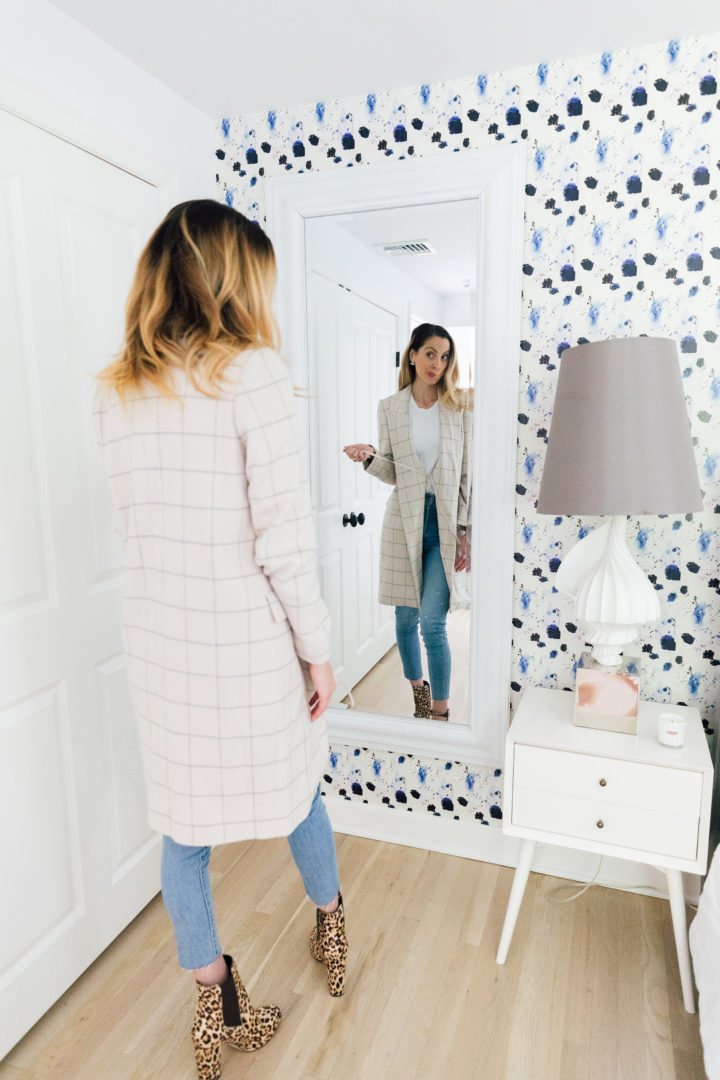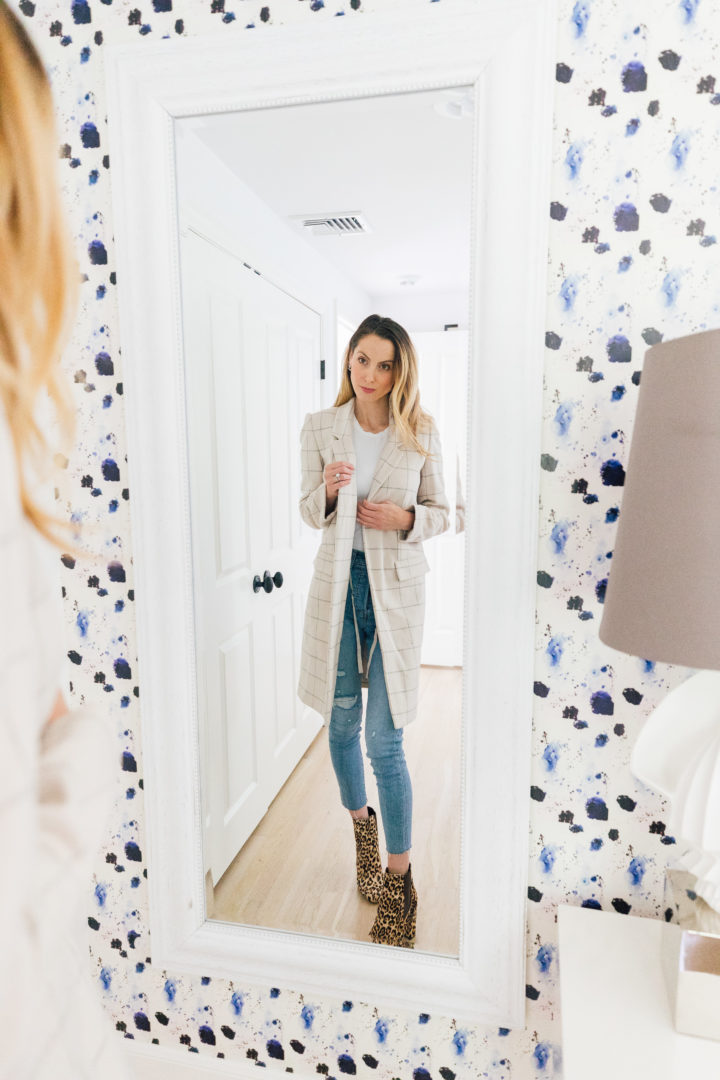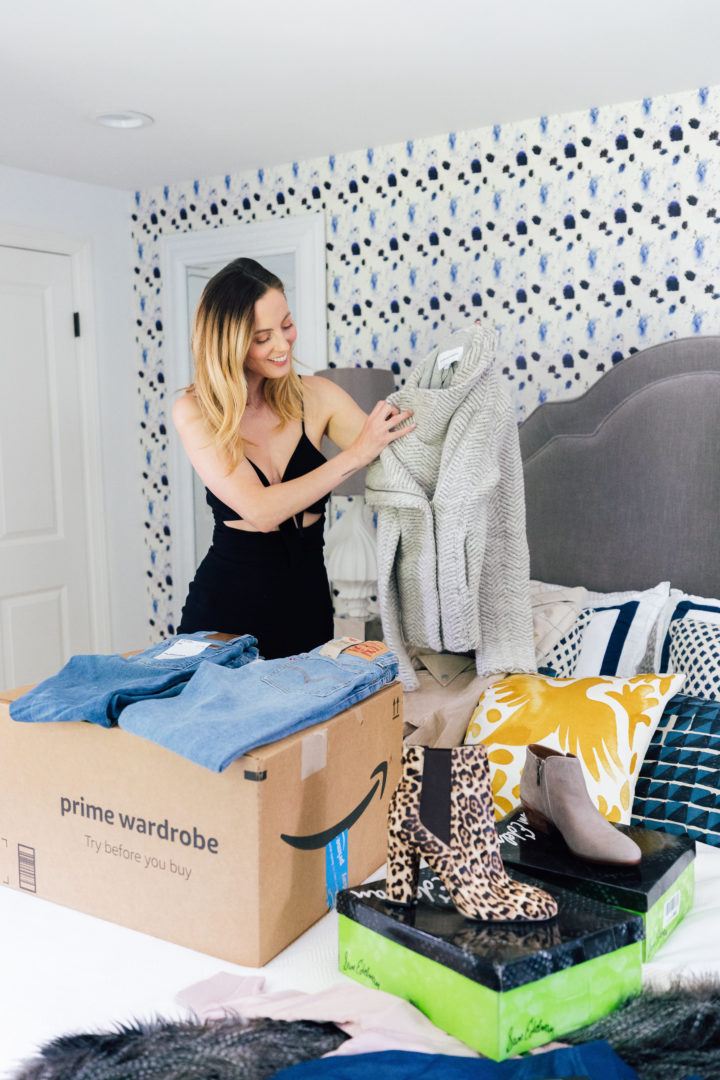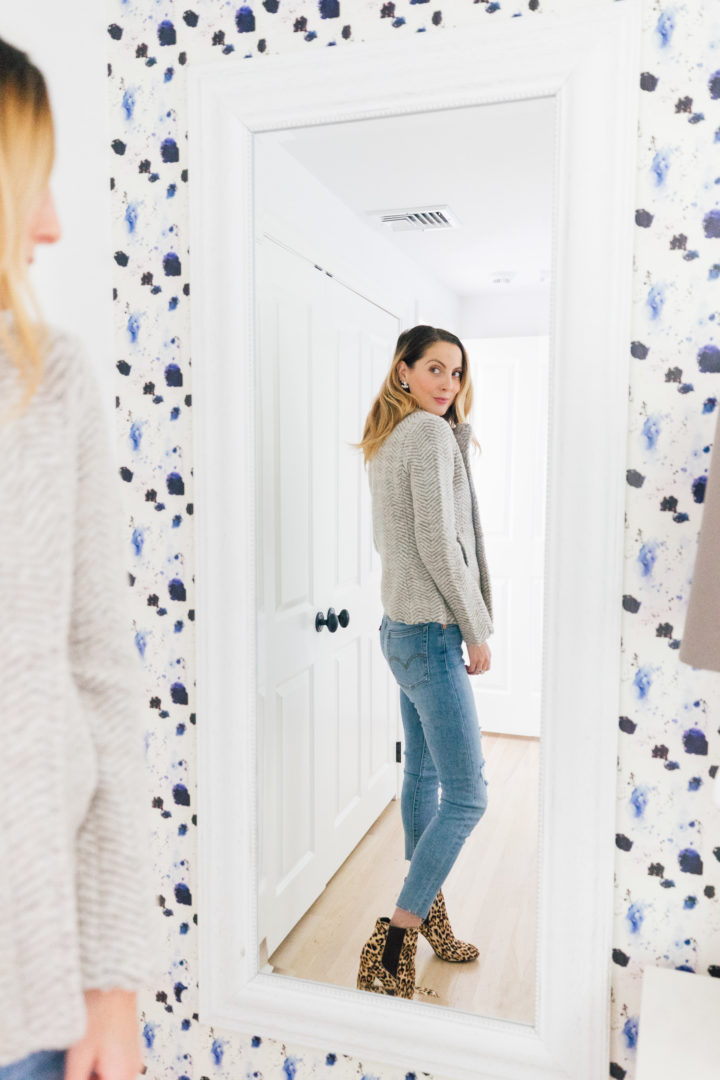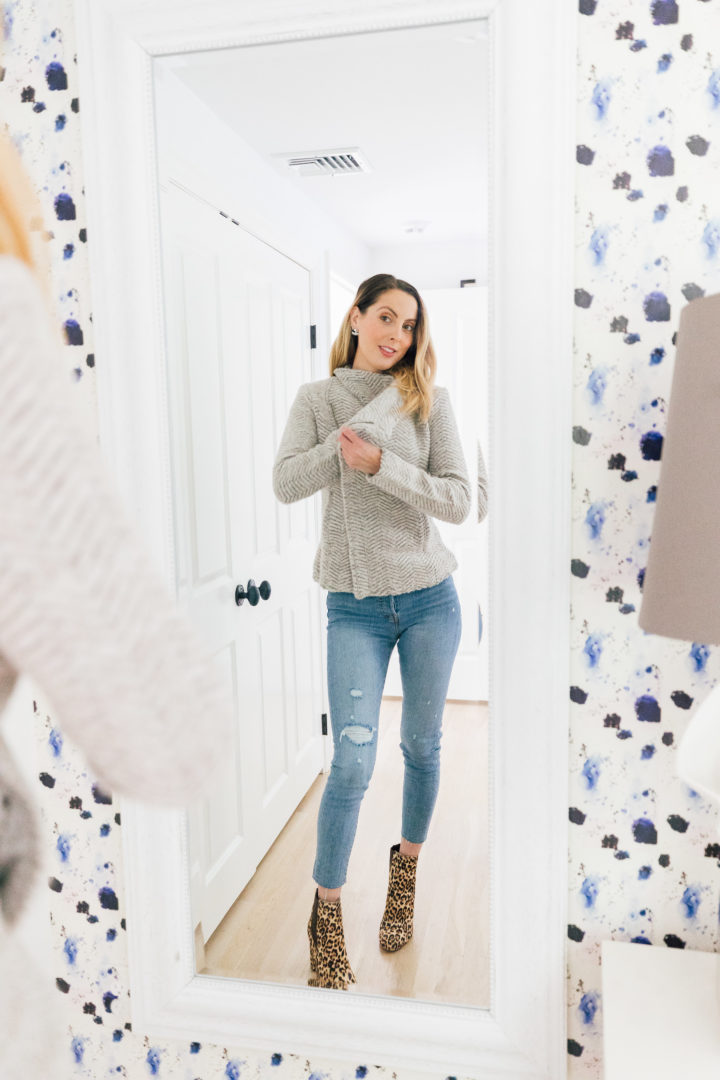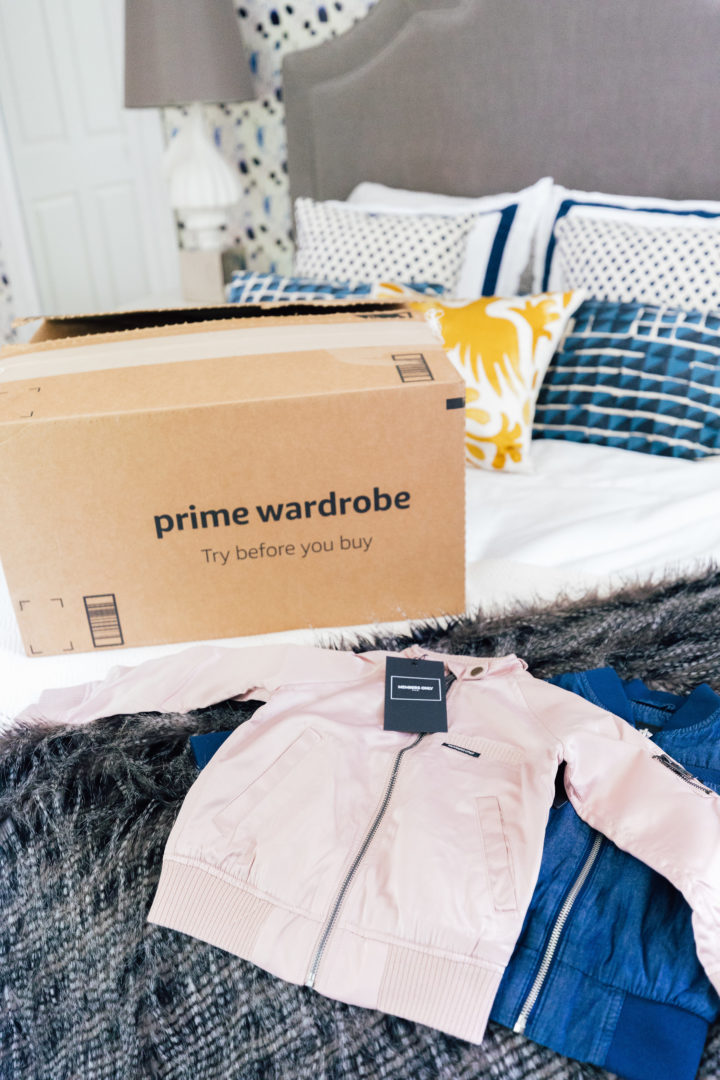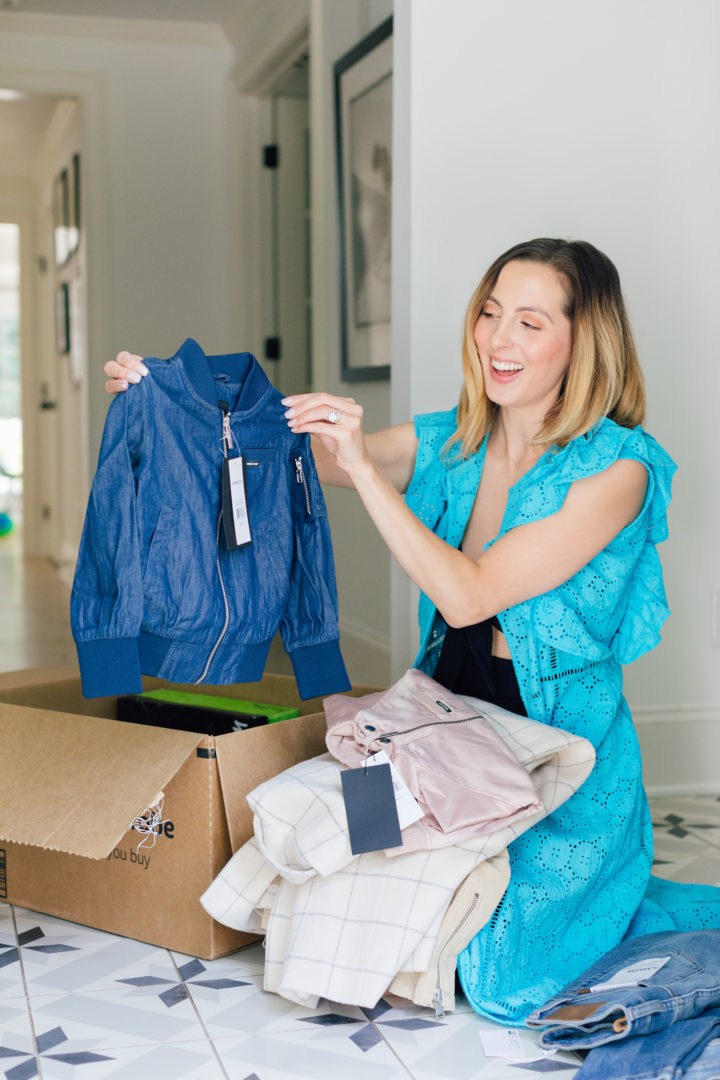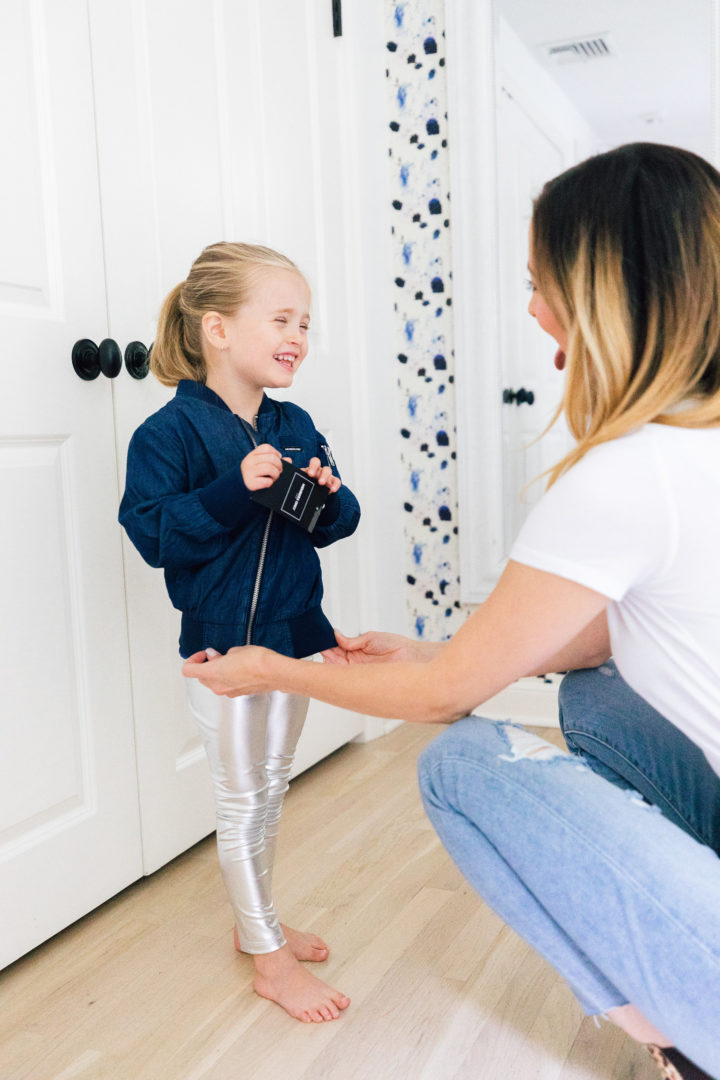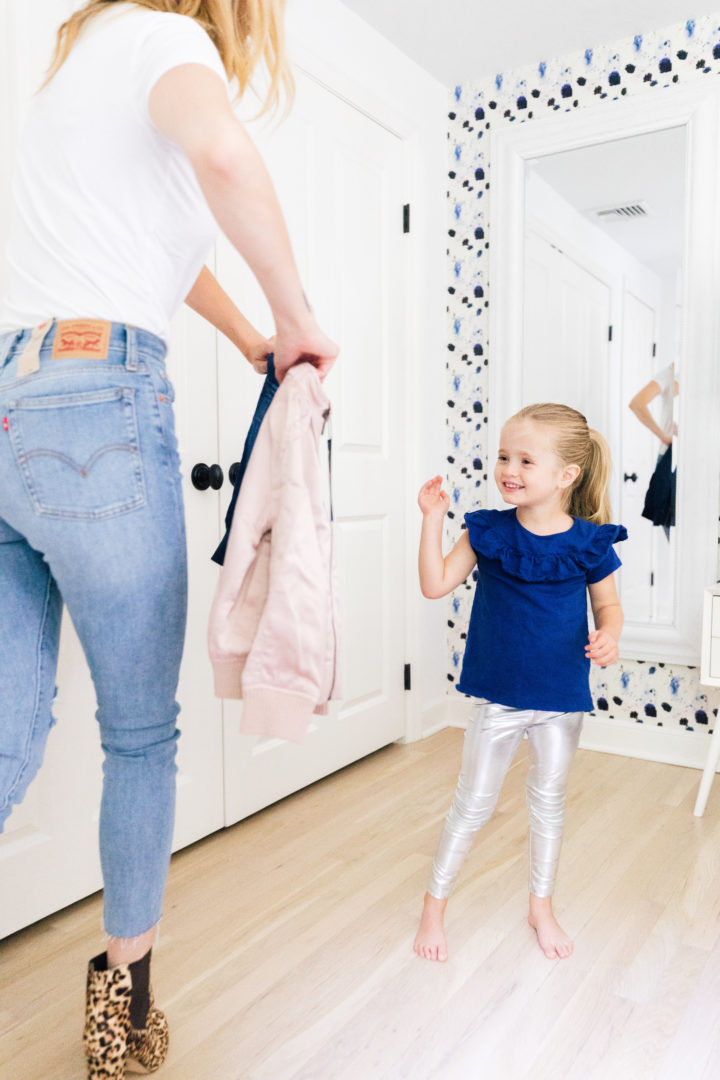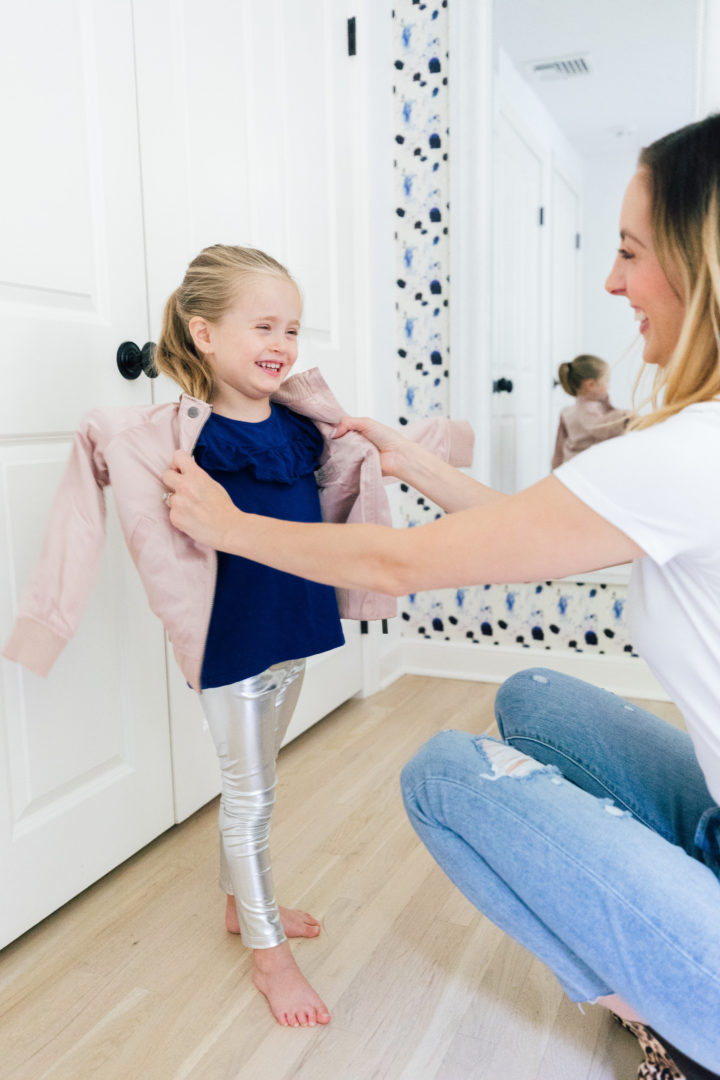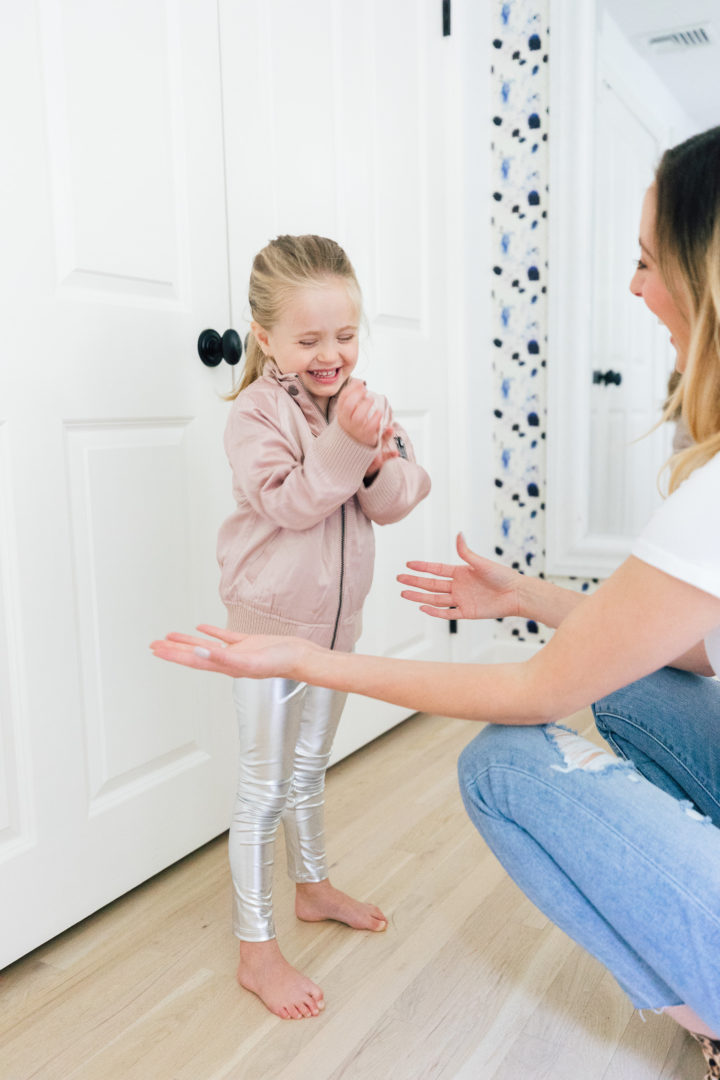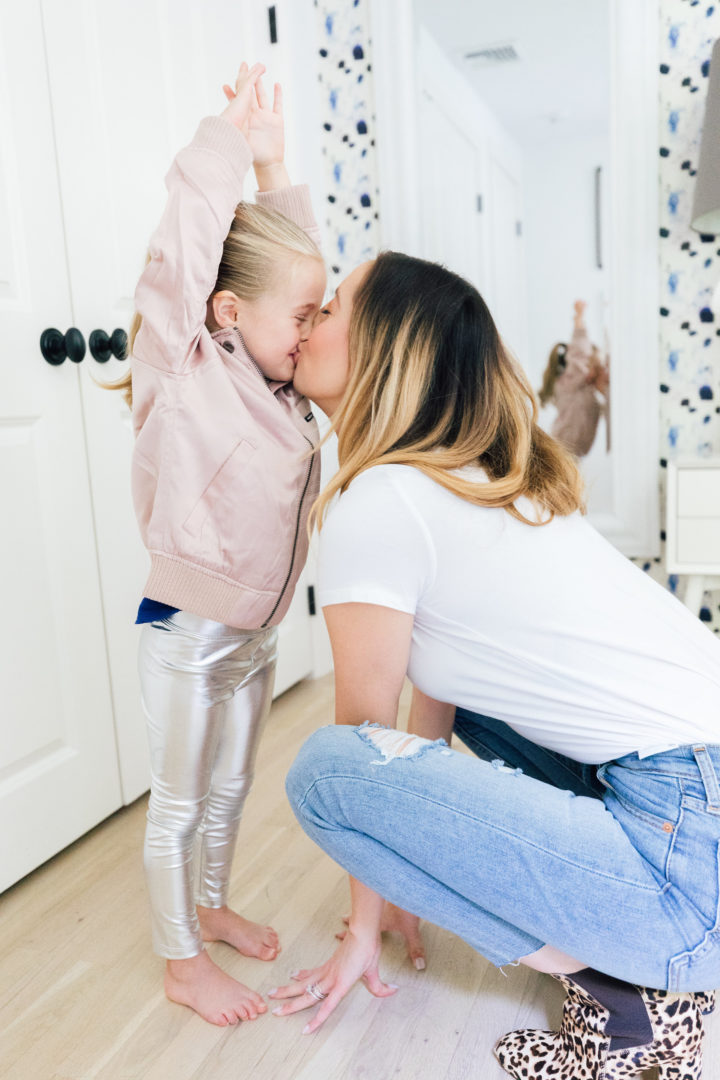 It was pretty obvious to me which pieces I loved the most, so the next day I signed in to my Prime account and started the return process.  It's so beyond simple– you just click on the items you'd like to return.  Print the label and you're done! The box is even resalable! I ended up keeping the Levi's Wedgie jeans, the leopard booties, and the wool zipper jacket.  And the satin bomber for Marlowe of course! I kind of feel bad for brick and mortar stores, but honestly what could be better than trying on clothes and shoes in the privacy of your own home.  I could have even tried things on my kids while they were distracted by the TV or something.  Genius!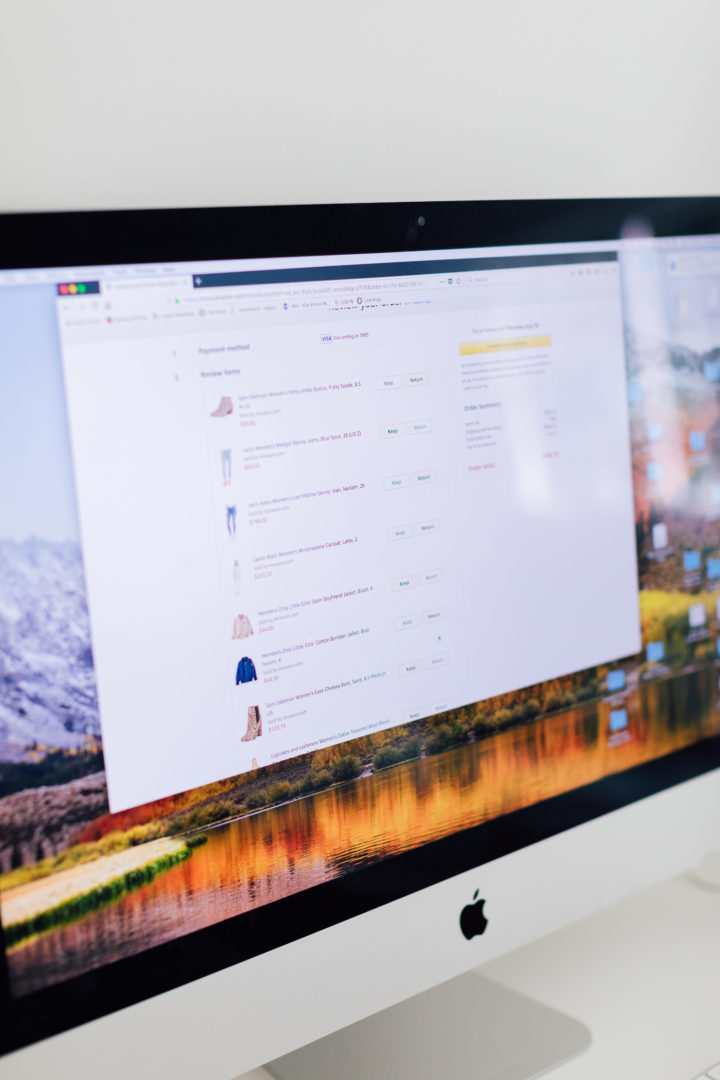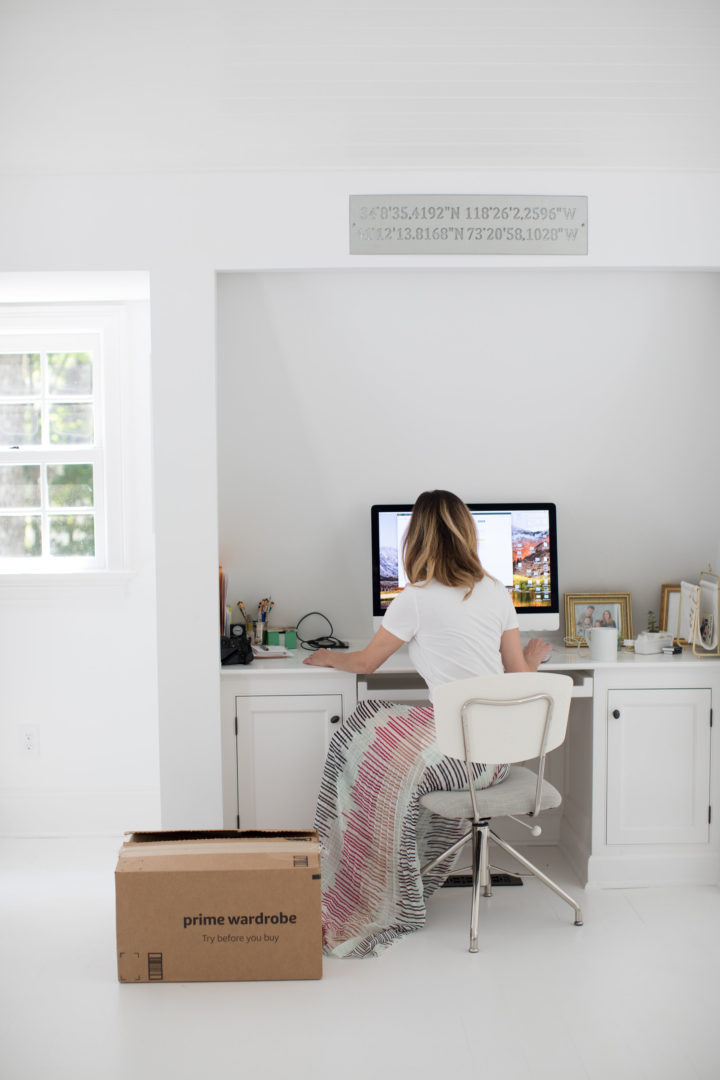 It's really simple to start your own box, and I highly recommend it!  Kyle and I have some fun trips planned this Fall, and I can't wait to start some Prime Wardrobe boxes to find some great pieces to bring on our travels! It's such a great idea for special occasions, too. Click here to start your own box!
Let me know what special event you'd try out a Prime Wardrobe box for!
Photographs by Julia Dags.