The following content may contain affiliate links. When you click and shop the links, we receive a commission.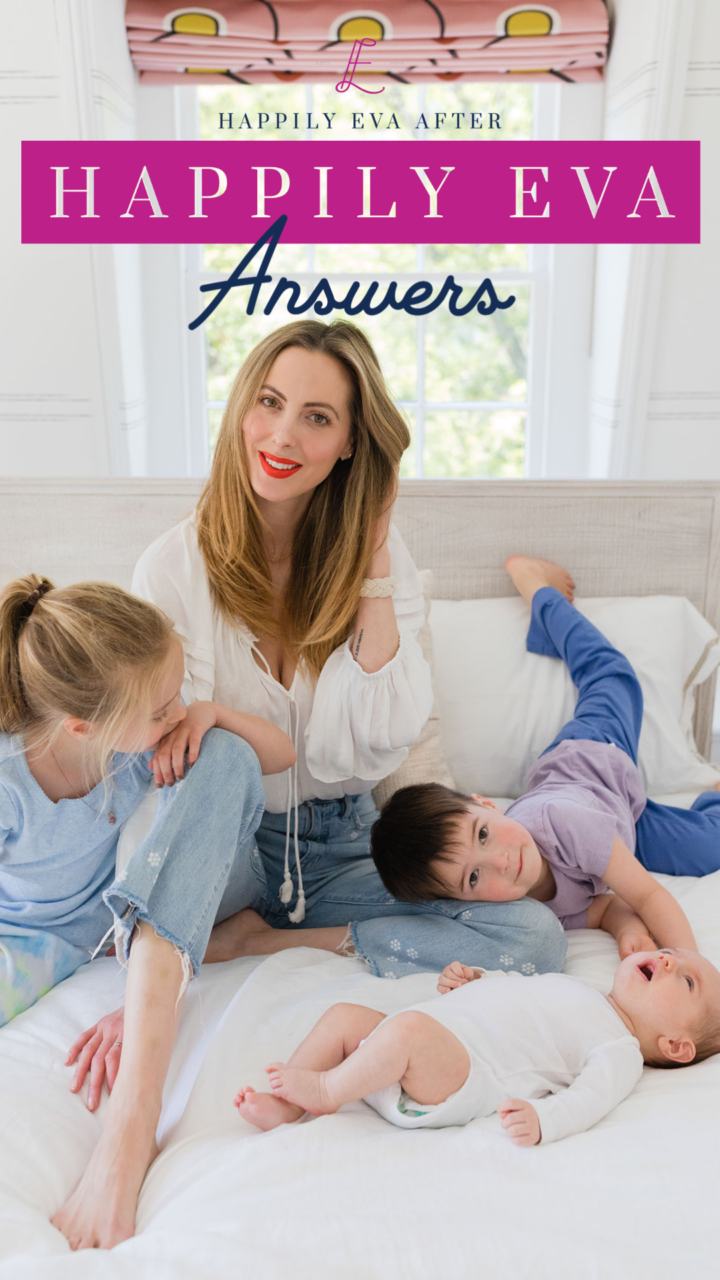 *This blog post was originally published on February 26th, 2016. It's been updated to include new product links and images.
Hi Eva!
I just saw your home tour and I love it! I need some decorating advice. My house is modern with very straight lines, open areas, small spaces with high ceilings, big stark walls, and very little storage–ONE closet beside the small bedroom closets. No laundry room. My husband's hobbies and son's toys are taking over. Our house gets cluttered and messy in the blink of an eye.
Our home still looks very much like a bachelor pad.  What space we do have I don't know how to make usable or interesting. We like the modern look but we need it to be livable. Do you have any suggestions for home furniture and decorating staples?
Thank you!
Ms. Clutter Crazed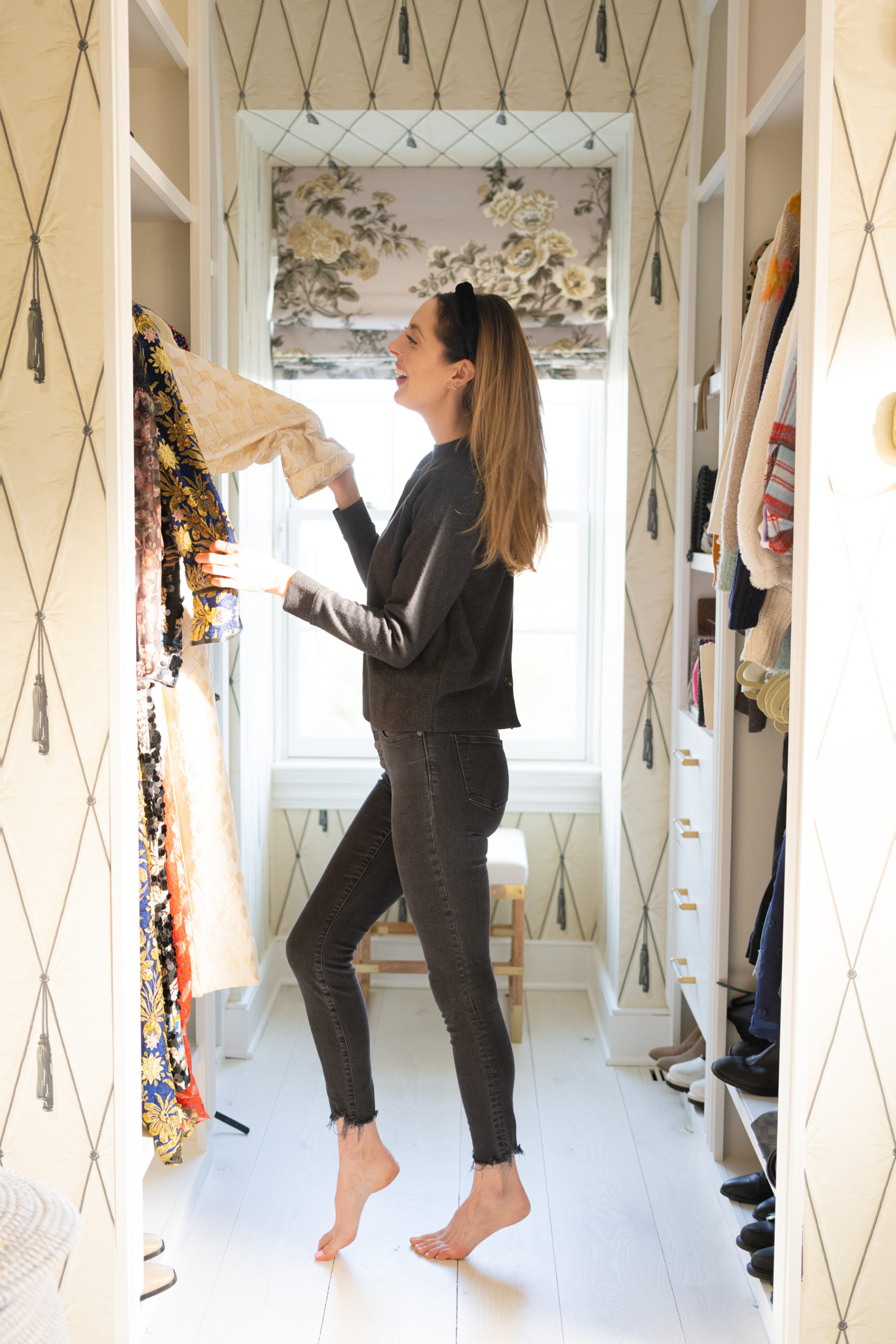 Dear Ms. Clutter Crazed,
I think your place sounds like it has a ton of potential! While I was reading your question, certain things jumped out at me right away: Open Areas! High Ceilings! Tons of Wall Space! I think there's a lot that can be done here to make you feel more comfortable in your home without compromising your design aesthetic.
I agree that poor closet space and no laundry area are annoying, especially when you have a kiddo in the mix, but I immediately had some ideas that can at least alleviate a bit of your angst.  I hope these Modern Home Storage Solutions below help spark your imagination!!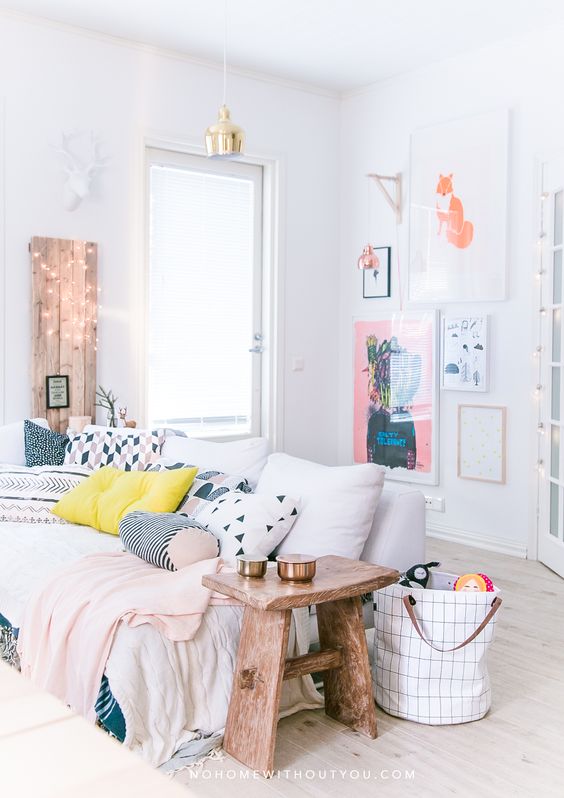 USE WHITE WITH COLORFUL DESIGN ACCENTS TO UNIFY AND STREAMLINE YOUR SPACE
I love that you said you have a lot of wall space and high ceilings, even though the rooms sound small. Using a great white throughout your home will instantly make rooms appear brighter and create unity in the space. Not to mention how pulled together it will seem without even trying! Now accent your space and make it homier with color! Try pops of Color in pillows, books, a great accent chair, a fun bedspread, or in your storage elements!
TIP:
Test four to five samples of white before deciding! It's important to paint a large area with each color you are testing (about 2×3 ft) so you can get a sense of the color and how it would be to live with it in the home!
Colorful Design Accents...
Hand-Tufted Abstract Pillow
$78.40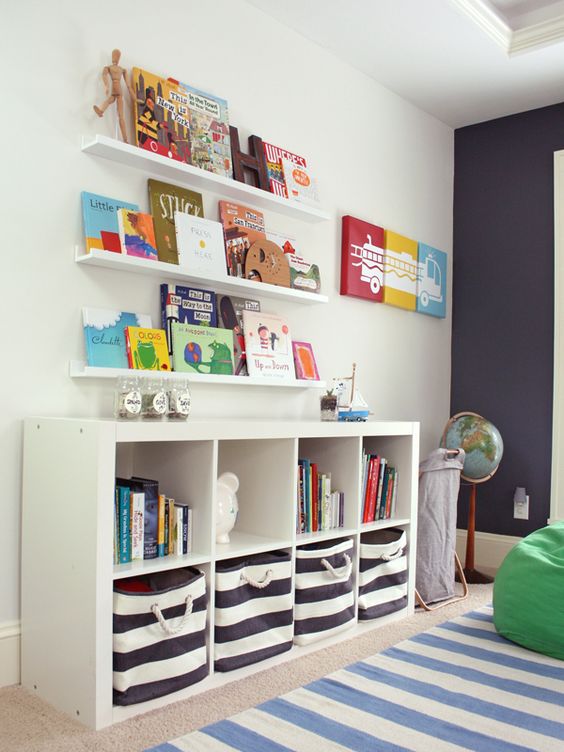 UTILIZE CHIC STORAGE
There are so many amazingly swoon-worthy storage units these days–from baskets to shelving. There is sure to be something that will not only serve a purpose, but add a charming design element to your home! They can look especially fab in a space that is mostly clean and bright. We hide the kids' toys in beautiful baskets in our home, and by the time they're asleep and the toys are put away, you would never even know that a toddler lives with us! Unless of course, you count the circles under our eyes… Ha! I recommend these for your son's toys as well as your husband's hobbies–and then maybe get a great standing storage unit as seen below for your laundry/linen/towel needs!
Tip:
Use groupings of storage baskets as a chic accent in the corner of a room, next to a desk, or beside a couch!
Woven Laundry Hamper
$39.98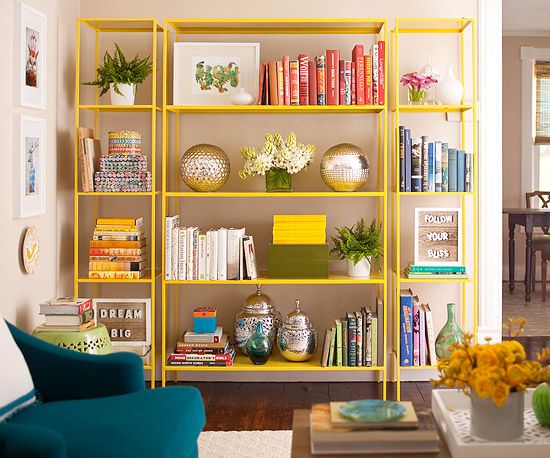 SHELVING FOR THE WIN!
I love taking advantage of heavy wall space by creating storage solutions using shelving! Of course, free-standing shelves are great, but a bit more of a splurge (for a big home run) is a wall of built-ins! I did one in the family room of our home, and it was the best choice I made. There's something so charming and functional about it, and I love that. You could even use box-style free-standing shelves arranged in a pattern to fake a wall of built-ins! Since you mentioned you have high ceilings, you could also try shelving around the upper perimeter of the room as pictured below.
Tip:
Shelving isn't just for books! Arrange stylish storage boxes, potted succulents, record players, framed photographs, and beautiful objects for a look that is as personal as it is beautiful!
5 Piece Accent Shelf
$103.99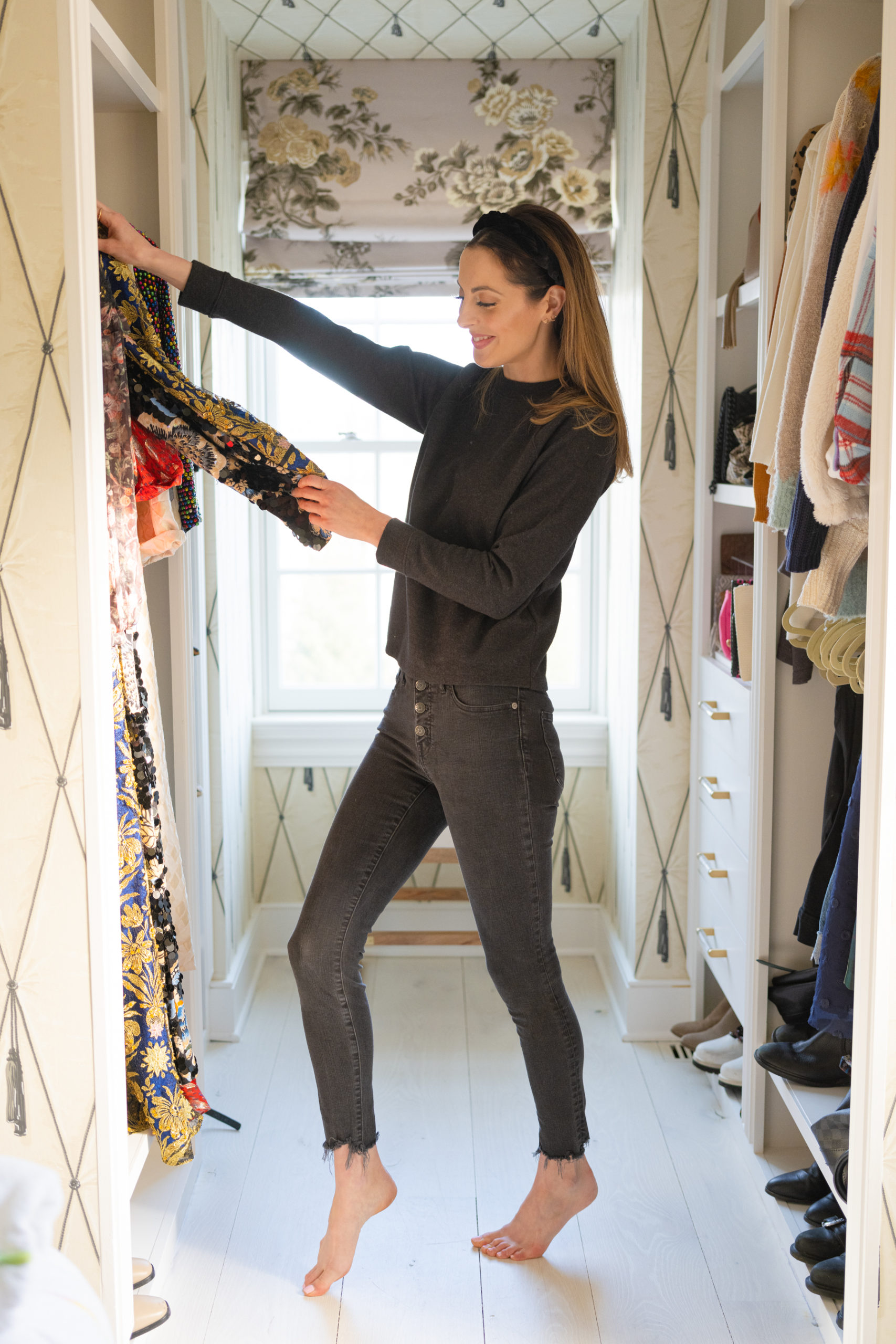 xoxo,
EA
---
Photographs by Julia Dags | Copyright © 2021 Happily Eva After, Inc. All Rights Reserved.