The following content may contain affiliate links. When you click and shop the links, we receive a commission.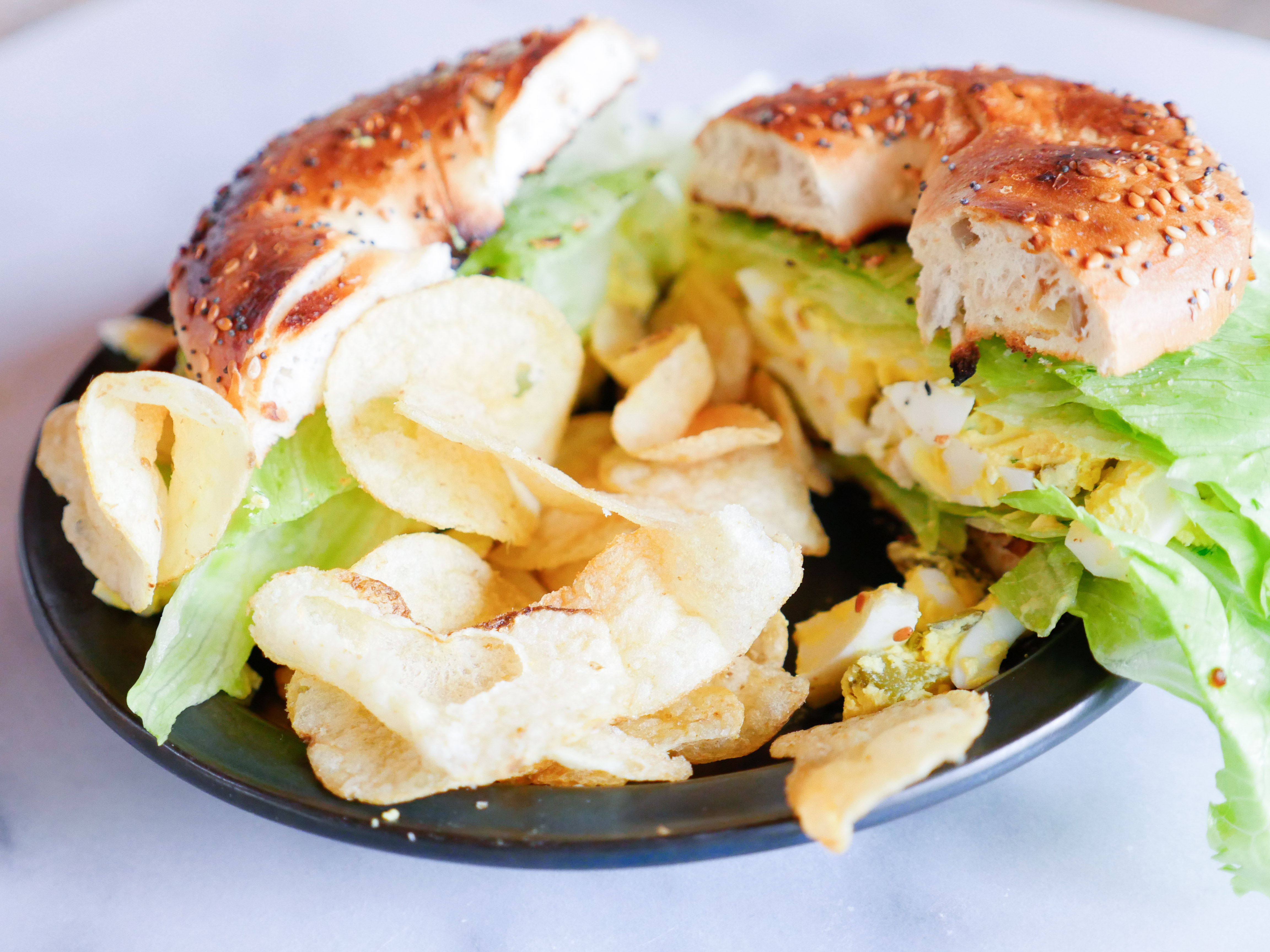 I don't know about you, but the Monday after Easter Sunday I find myself with about 3o (at the very least) brightly colored, hard boiled eggs.  And what on Earth is a woman to do?  Make Egg Salad, of course– and STAT!  Nobody likes a week old egg.  I've had quite a few After-Easter-Mondays in my day, and Egg Salad happens to be one of my favorite types of salad if it's done right.  With a lot of experimentation and adjustment, I have developed my own favorite recipe for Egg Salad.  I always make this after the Holiday!  In honor of the official kick off of Easter Weekend, I thought I would share my recipe with you all today!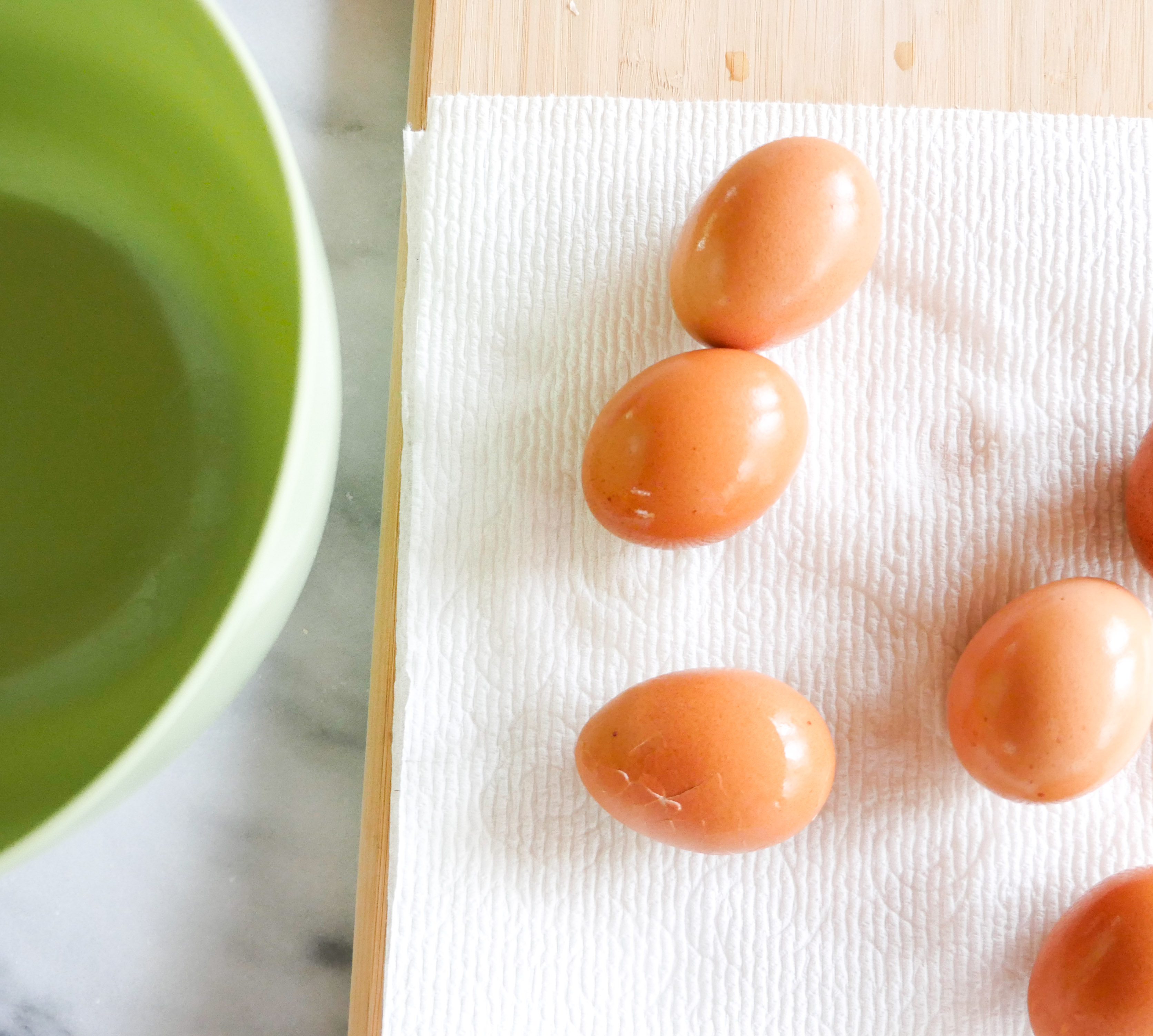 You Will Need (serves 2)
6 Hardboiled Eggs
3 Tablespoons Mayonnaise
1 Teaspoon Dijon Mustard
Salt and freshly ground black pepper
Juice of 1/2 Lemon
4 Tablespoons diced Pickles (I prefer Gherkin but you can also use Dill)
1 Teaspoon minced fresh Dill
4-6 leaves of Iceberg Lettuce
4 Slices of bread (I prefer Everything Bagel!)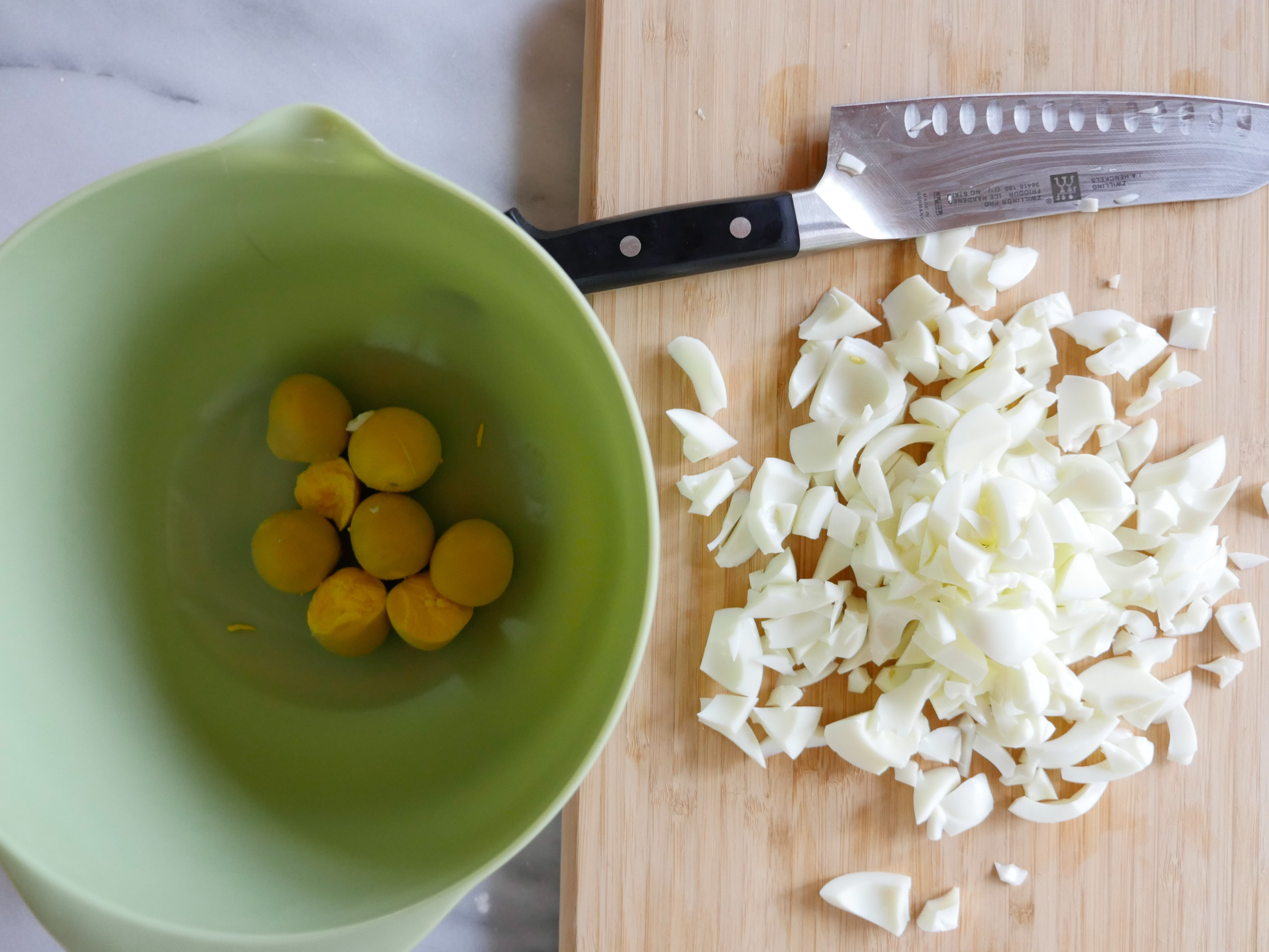 Directions
Begin by peeling the eggs, and separating the yolks from the whites.  Place the whites on a cutting board and chop coarsely.  Place the yolks in a bowl and mash with the back of a fork.  In the bowl with the yolks, mix the Mayonnaise, Mustard, and Lemon Juice and mash together well.  Place the Egg Whites in the bowl, add the Pickles and Dill, and fold together until well combined.  Season to taste with Salt and Pepper.  Toast your bread, layer with Iceberg Lettuce, and top with mounds of Egg Salad.  Enjoy!!