The following content may contain affiliate links. When you click and shop the links, we receive a commission.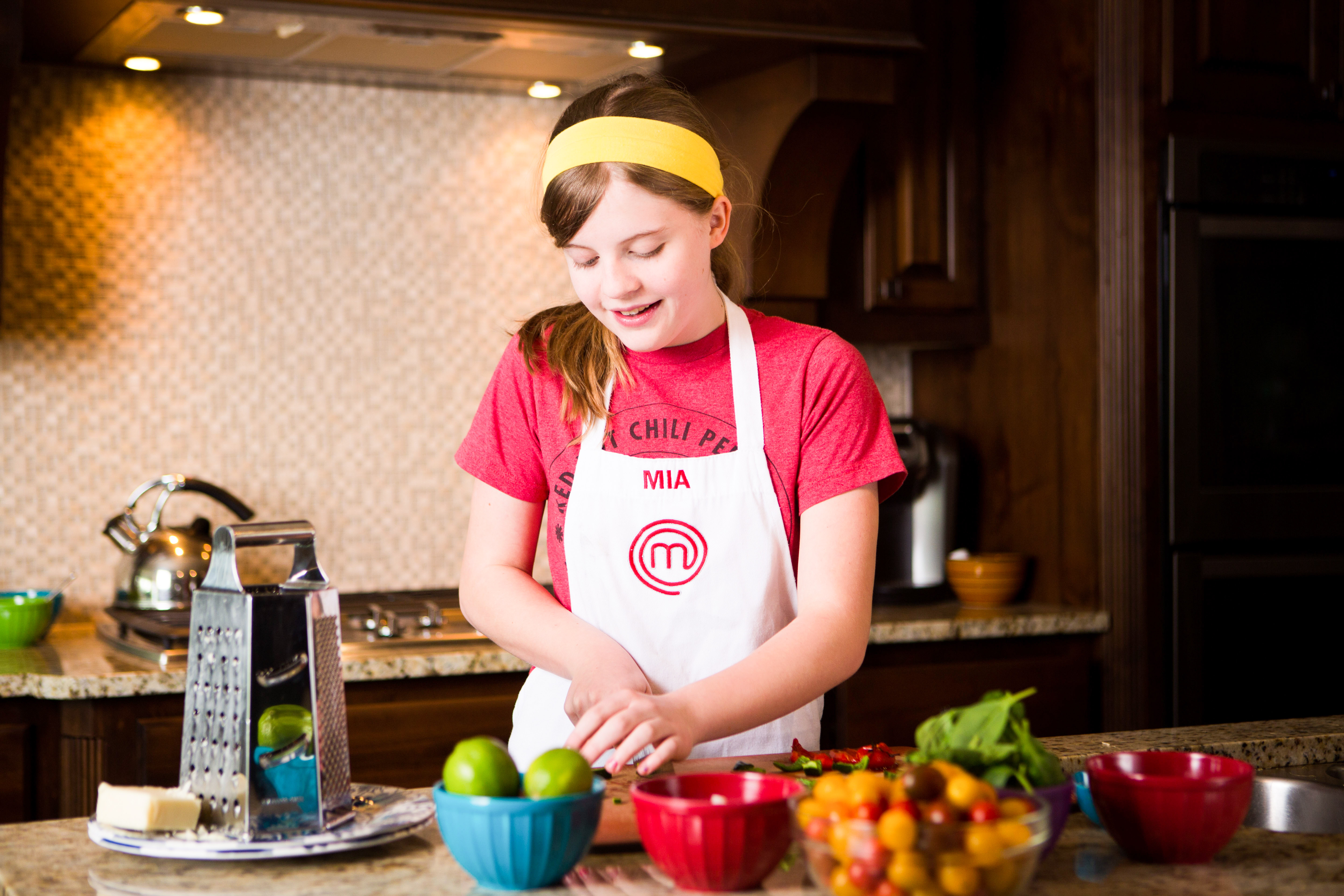 There is nothing easy about feeding our kids.  Navigating the various likes and dislikes, the quest for nutrition as well as flavor– not to mention the actual cooking part!  What about when your child has made the choice to be Vegetarian? Or even more challenging: what if his or her Vegetarianism is not a choice, but a medical necessity?I personally know three children who are Vegetarian by choice– and they are all under three years old!  As our kids grow up with more of a voice and ability to express themselves, their food preferences become more specific as well.  But how do we support our children in their choices when they are different from our own? How do we find a space for their wishes in the framework of our families– and how do we make sure they are receiving everything they need to in order to remain strong and healthy?  I thought the best person to ask these types of questions would be somebody who is paving the way for creative and healthy Vegetarianism.  She knows a thing or two about child Vegetarians– because she is one!
Mia Evans is twelve years old and was recently a star of MasterChef Juniors.  Mia was born with a rare genetic condition that requires her to eat a low protein diet for life.  With the help of her doctor and dietician, Mia learned early on how to cook and plan a Vegetarian diet, and has been inspired to create meals for herself and others that are packed with nutrients and flavor.  I figured Mia would be the perfect person to interview about Vegetarianism, the rise in child Vegetarians, and her tips and tricks for pulling off a healthy and delicious Vegetarian diet.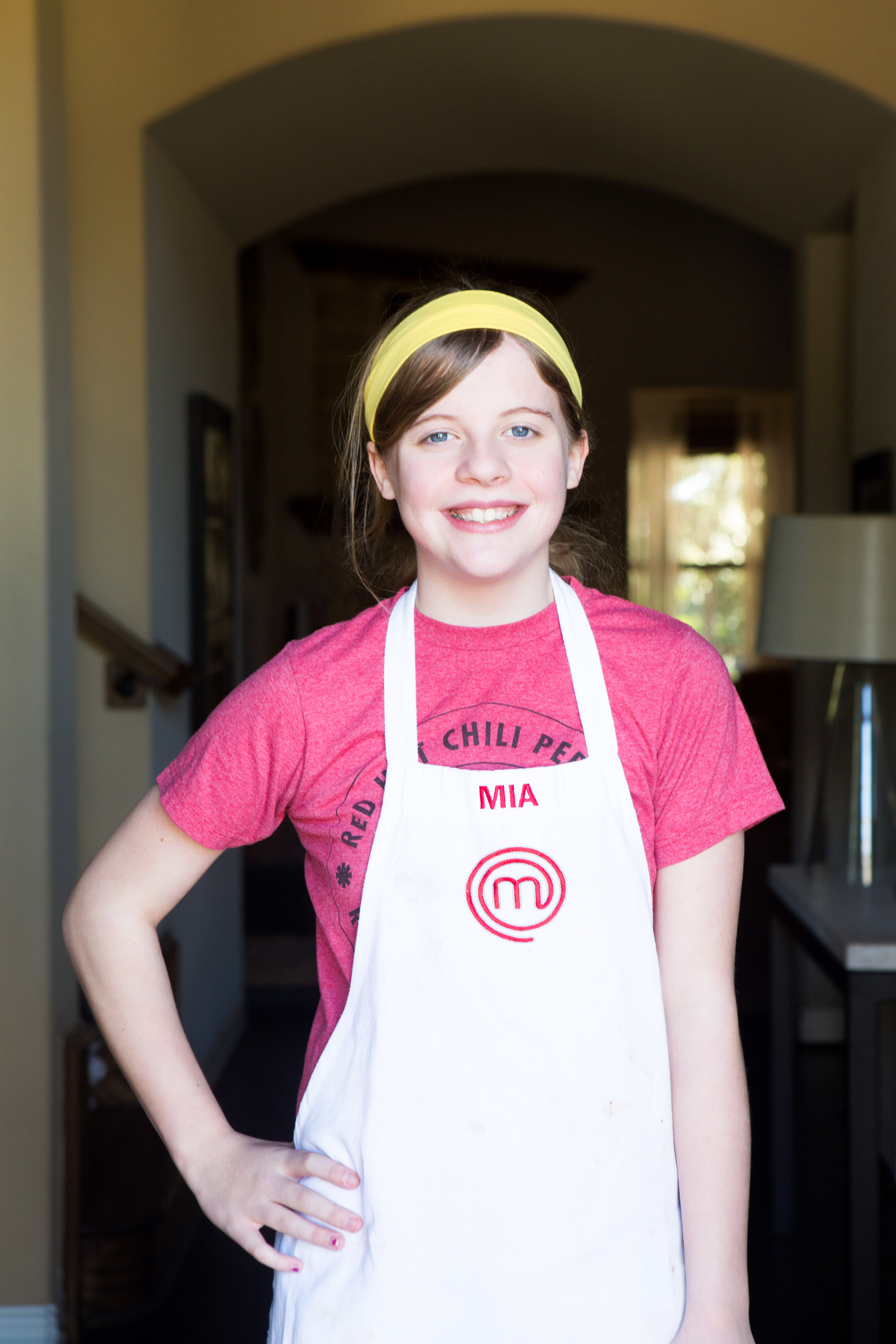 How did you become a chef? How old were you when you cooked your first meal?
I started to become interested in cooking because of my mom. She's a great cook, and I think she passed it down to me. I started making simple things, like soup or pizza and then started making harder recipes. When I was little, I also watched a lot of cooking shows and cooking game shows, like Chopped. My favorite celebrity chef is Alton Brown. I used to watch all his shows. He really goes into detail about how foods interact with each other and recipe measurements. And I really like that because it isn't just about cooking, but the ingredients too. After watching those shows and learning how to use different ingredients, I thought to myself, "I can do that too!"
Why Vegetarianism?
I was born with a condition called PKU. It is very dangerous for me to eat protein. It's a disease that stops my body from digesting protein, so I have to drink a special shake every day to make sure I get all the nutrients I need to grow up healthy. Basically, protein gets caught in my blood stream and it can cause serious brain damage and other complications without the right diet and treatment. I can only really have 20 grams of protein a day. I work with a team of genetics specialists at Dell Children's Medical Center of Central Texas, a member of Ascension, to help me understand what I can and can't eat while still being healthy and getting the nutrients I need. Living with these restrictions encourages me to be creative in the kitchen. My mom and I are always thinking of ways to make vegetarian versions of traditional dishes so that I can enjoy them as well.
We've notice a trend recently where more and more children are choosing Vegetarianism for themselves– why do you think this is?
I think vegetarianism is more well-known now. People understand that it's a lifestyle anyone – even kids – can have. You can experiment with all food and it's always fun. When I would go on Girl Scout camping trips, I would have to bring my own food because I couldn't eat the typical hot dogs the other girls ate. I would bring potatoes to make potato tacos. Pretty soon, the girls wanted to try my dishes and really enjoyed my vegetarian food. Food doesn't have to be boring or bland.
What are the most important kitchen tools that a Vegetarian chef needs to have?
I think the most important tool is a vegetable peeler or a grater. You need something to slice up vegetables in different size pieces and shapes.
What is your favorite vegetable?
Right now, my favorite vegetable is mushrooms. It's a very versatile vegetable because you can transfer any fancy seasoning that you would typically use on meat and make it work on a mushroom. It holds the same way meat does and absorbs the flavors really well.
 What is your favorite Vegetarian dish to cook?
My favorite vegetarian dish to cook is potato tacos. I use a really good seasoning mixture on the tacos and eat them with corn, peppers and onions. This dish lets me experiment with different spices, which is fun.
When you aren't cooking, what do you like to do?
When I'm not in the kitchen, I like to play sports like basketball, volleyball and softball. I also play the oboe in my school band. On the weekends, I like to hang out with friends or read. I have a huge collection of cookbooks and cooking magazines.
What do you want to say to people who don't understand Vegetarianism? What does it mean to you?
If you've eaten meat all your life, it can be hard to think of a different way of eating. But to me, vegetarianism is a way to become healthier and care for your planet. When you don't eat meat, you are forced to get creative in the kitchen. Vegetarian food can be flavorful too! When I was younger, I couldn't eat the typical "kid foods" like pizza or chicken nuggets. So my mom and I would do other things to make food fun. We experimented with pancakes and would make faces out of the batter, use coconut milk instead of regular milk or incorporate fruit to mix things up. I would encourage kids to not be afraid to start cooking. I never thought cooking would be something I would enjoy, but now I love it! My friends are even starting to cook! Don't be discouraged when you first start out because you can only get better from there. Thanks to the team at Dell Children's Medical Center of Central Texas, a member of Ascension, I learned more about PKU – that it's not scary and that eating a low protein diet is doable.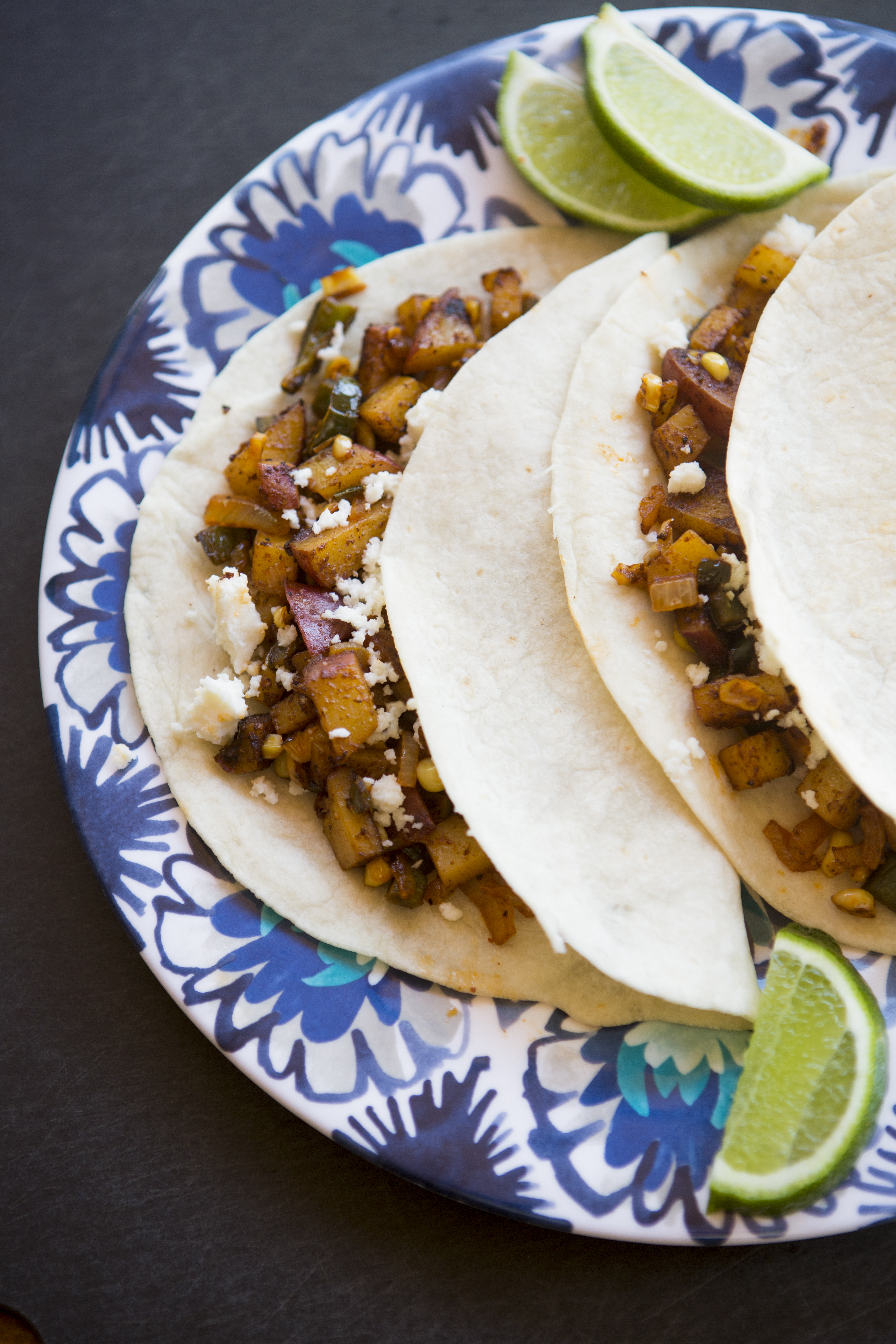 Mia's Potato Tacos
3 Large Red Potatoes, diced
1 Poblano pepper, diced
1 ear fresh Corn, kernels cut off of cob
1 Onion, diced
½ Teaspoon ancho chili powder
1/2 Teaspoon chipotle chili powder
1/2 Teaspoon Cumin
1/2 Teaspoon Chili Lime spice
1/2 Teaspoon Smoked Paprika
1/8 Teaspoon Cinnamon
2 Tablespoons Extra Virgin Olive Oil
Queso Fresco (to crumble on top)
Sauté potatoes, pepper, onion and corn in oil for about 5 minutes, add the spices and continue to cook until tender. Put filling mixture in a tortilla and top with Queso Fresco.
Many thanks to Mia for sharing her journey and recipe with us!  Do you have a Vegetarian child in your family? I'd love to hear about your tips and tricks in the comments below!
xoxo
EAM