The following content may contain affiliate links. When you click and shop the links, we receive a commission.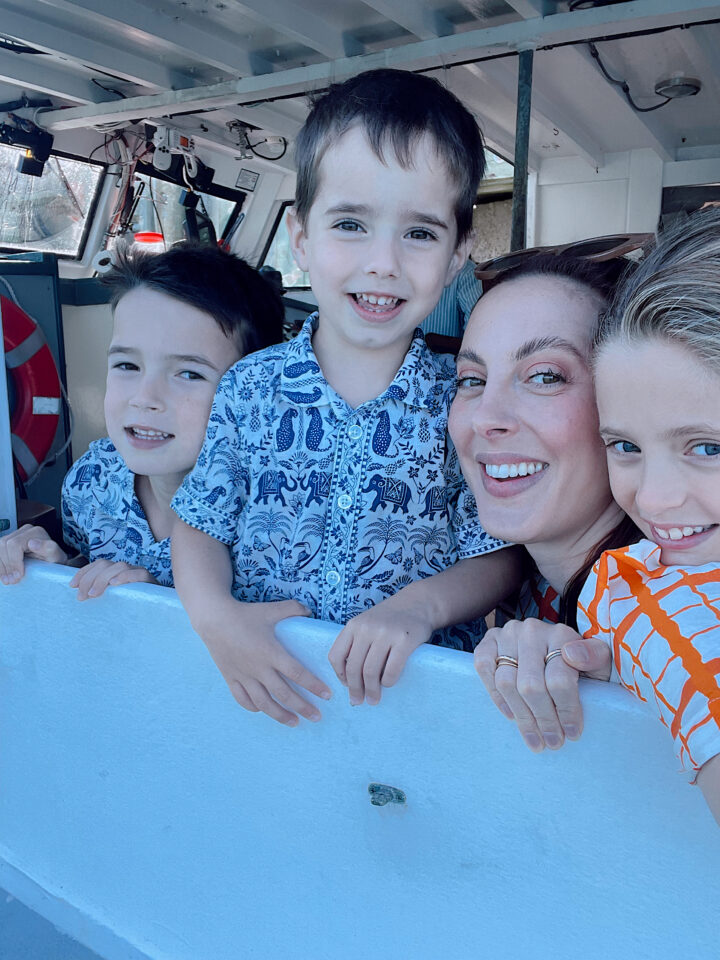 We got back from our annual family trip to Maine this week, and it was just as magical as it always is. If you're new to my blog (or social media), our family has had a home on Mt Desert Island (near Bar Harbor) since I was a little girl. I grew up visiting there several times a year to spend time with my Mom's side of the family, and now as an adult, I bring my kids to the same exact land every summer. It's been a magical way to connect with family and to nurture my own inner child. My kids love it as much as I do! If you want ALL the recs and vibes, make sure to read through my trip recaps over the years! Lots of info on there.
This year was a little different because Ian was working remotely during the workweek we were there. In the past, I've secured a part-time babysitter up there, or even taken a nanny back when the babies were small. Other times, we went with friends and their families so there was an extra set of hands on hikes or while swimming. This year, it was "Camp Mama" for the first five days! I figured this year I was in a place where I could handle all three on adventures on my own.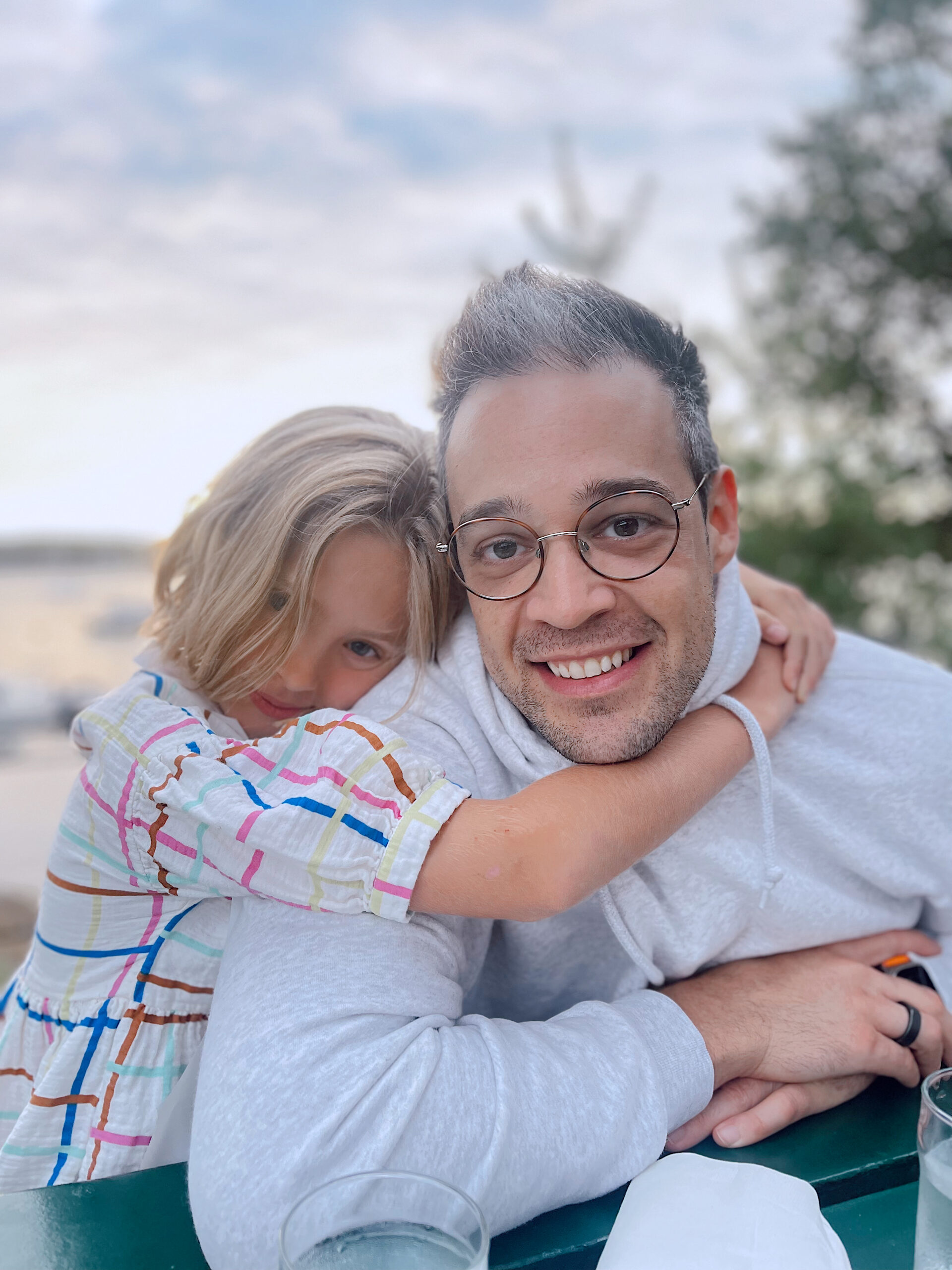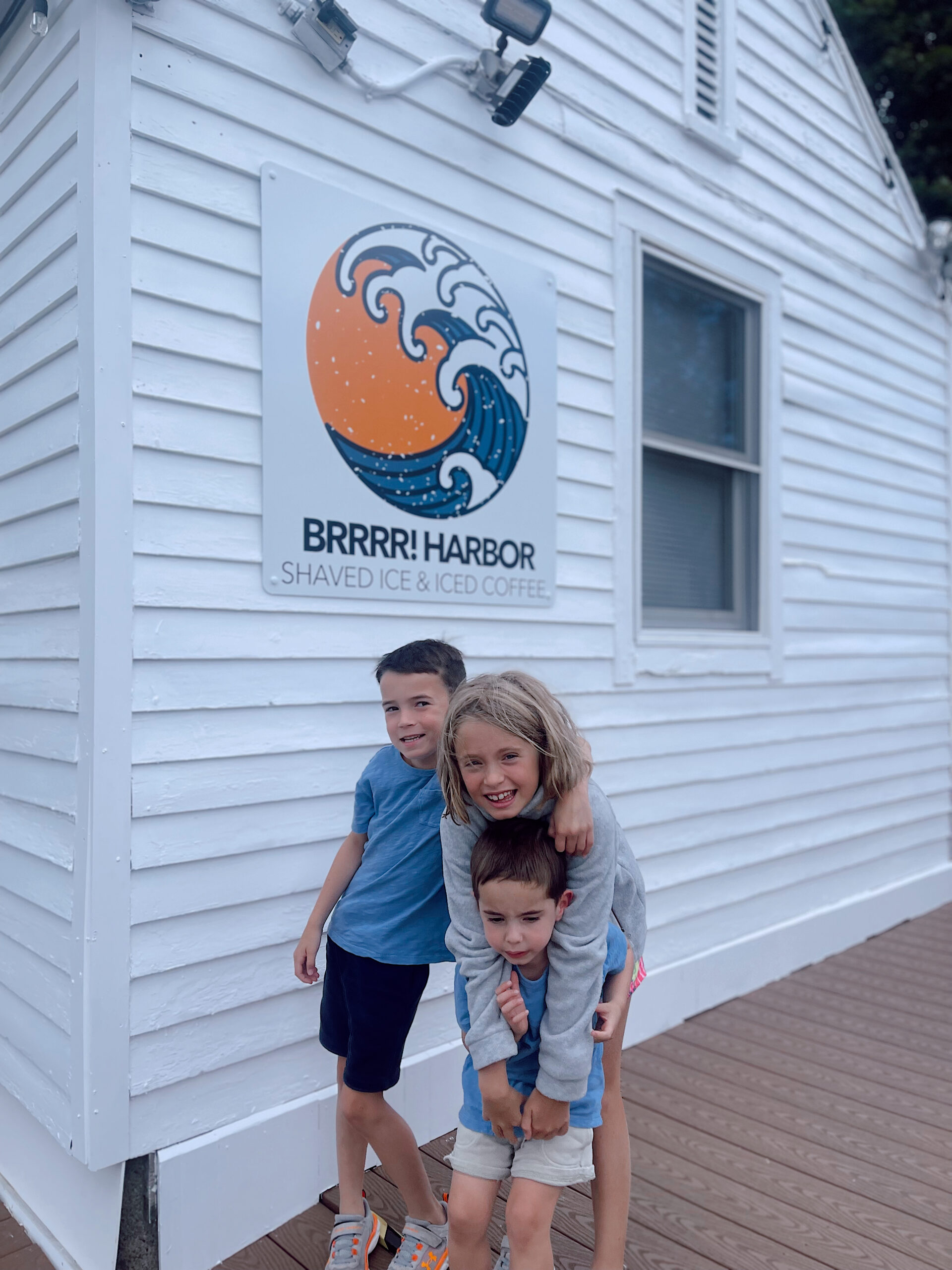 For one, the kids are at much more manageable ages now– Mateo is 3.5 and is sturdy on his feet for the first summer we've gone. He also started swimming this summer, so I don't have to worry about him as much. Another reason why I felt more confident was because I was feeling so much better mental healthwise this year than last! I mentioned it in some stories on Instagram while we were in Maine, but last summer was when my mental health started to really take a nosedive. I was feeling so anxious and would have never felt capable of having three kids on my own all day outside the house. As wild as that sounds. Or maybe it doesn't sound so wild to people who know the feeling I'm talking about. In any case, being on medication (and working on my mental health in other ways) since the beginning of this year has really allowed me to be the most capable Mom I can be. This trip to Maine really proved that to me in a way that was so fulfilling and eye-opening.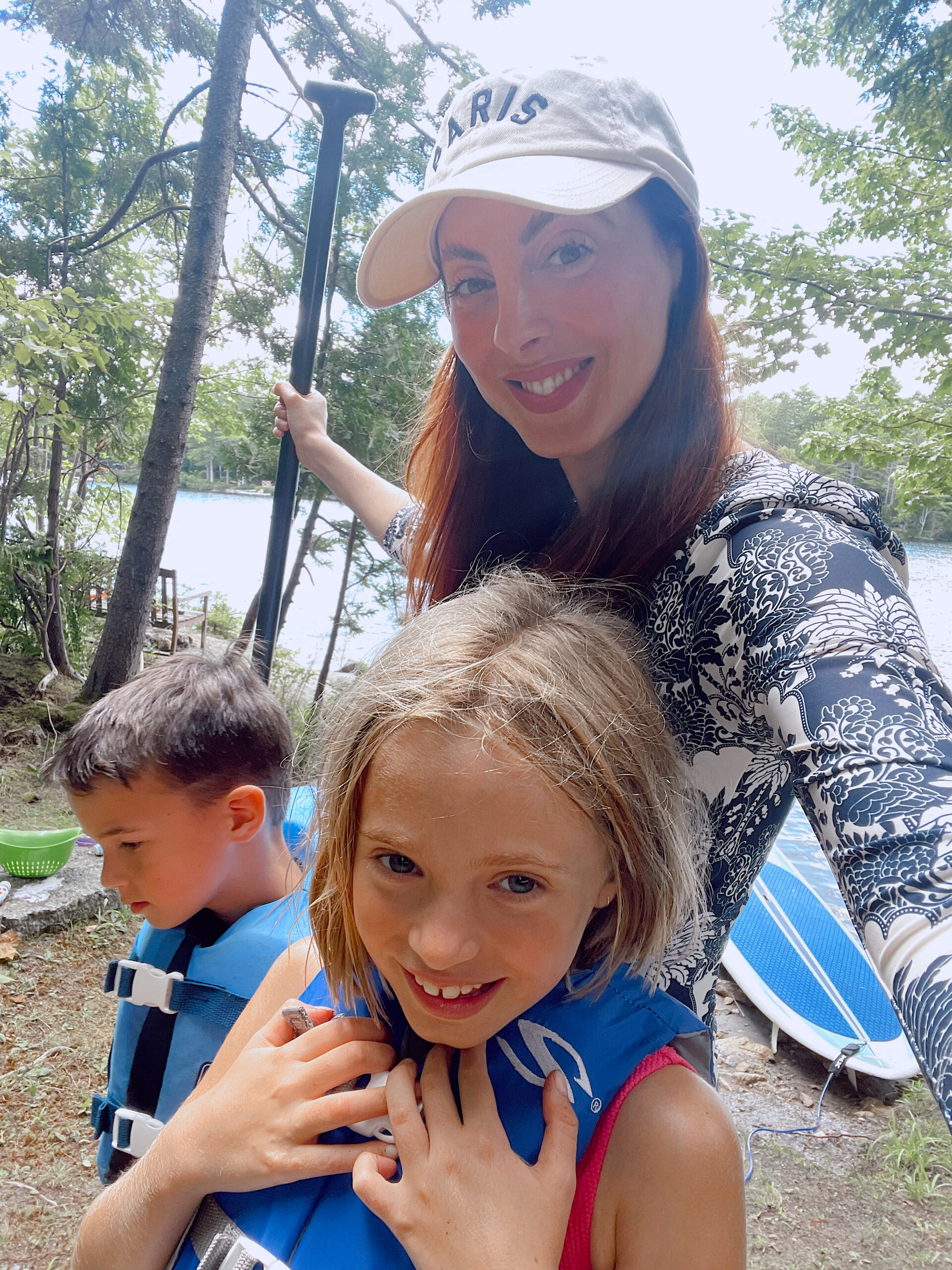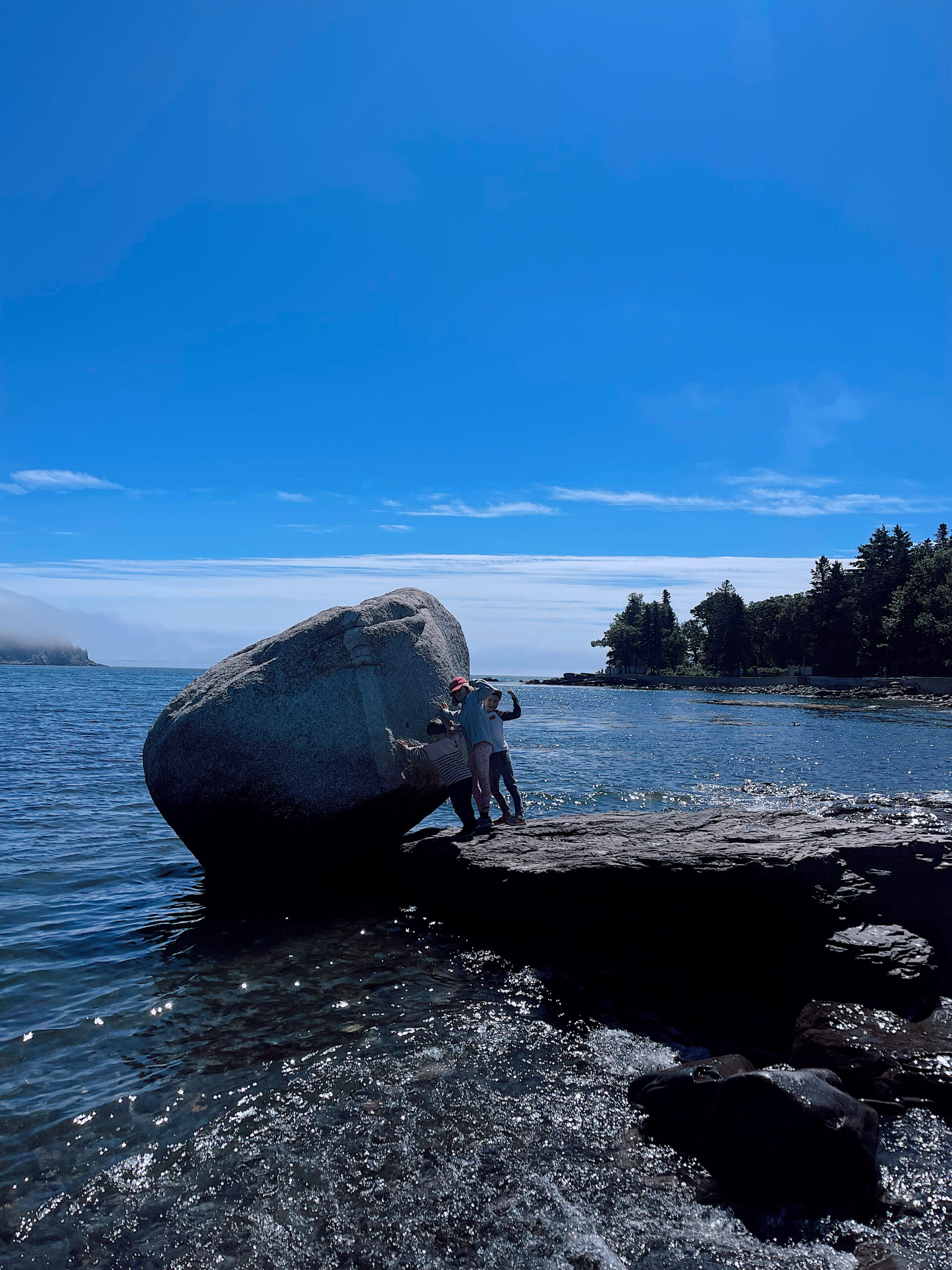 Not to say that being 1 on 3 with them was perfect every day. Oh boy, it sure wasn't. I ended up having to carry Mateo in my arms for over a mile back to the car TWICE. I got frustrated at times, had to bribe my children with candy often, and it definitely didn't feel like a "vacation" those days, per se. But I love that I got out and adventured with my kids in a way that I had really wanted to. I love that they experienced me capable of adventuring with them on my own. I love the memories we made. I love that we walked two miles to a natural landmark called "Thunder Hole" only to take a look around for two seconds and watch my children loudly proclaim: "Well. I don't see any kind of HOLE".
Then, of course, the evenings with Ian– and the weekend– were magical in their own way. It's so nice to just unplug up in Maine as a family, and play in nature. We took so many amazing hikes, and tried some new places to eat, too. One of my peaks of the trip was bringing Ian and the kids to one of my favorite Maine spots for the first time: Isleford. It's a little island (also known as "Little Cranberry Island") where there is the sweetest community, some super cool artist galleries, and an awesome restaurant called Isleford Dock Restaurant. I remember the first time I went there, and how magical it felt, and it was absolutely incredible to watch Ian and the kids experience that for the first time. Core memories!
I'm putting a little list below of our greatest hits from this particular trip. I'm also going to add a small list of things we used to like but that totally disappointed on this trip. I always want to make sure that my recommendations are as up-to-date as possible for you guys!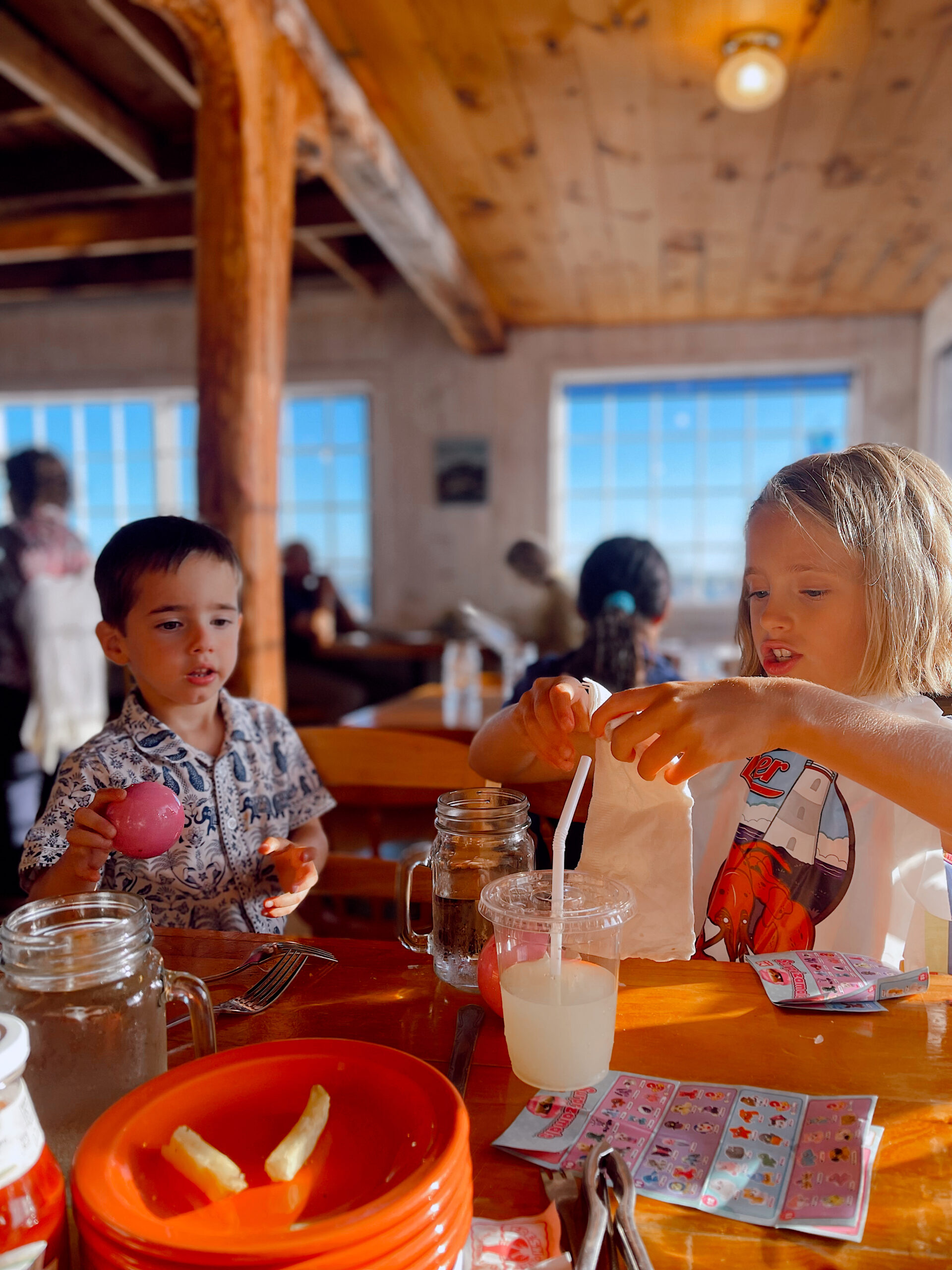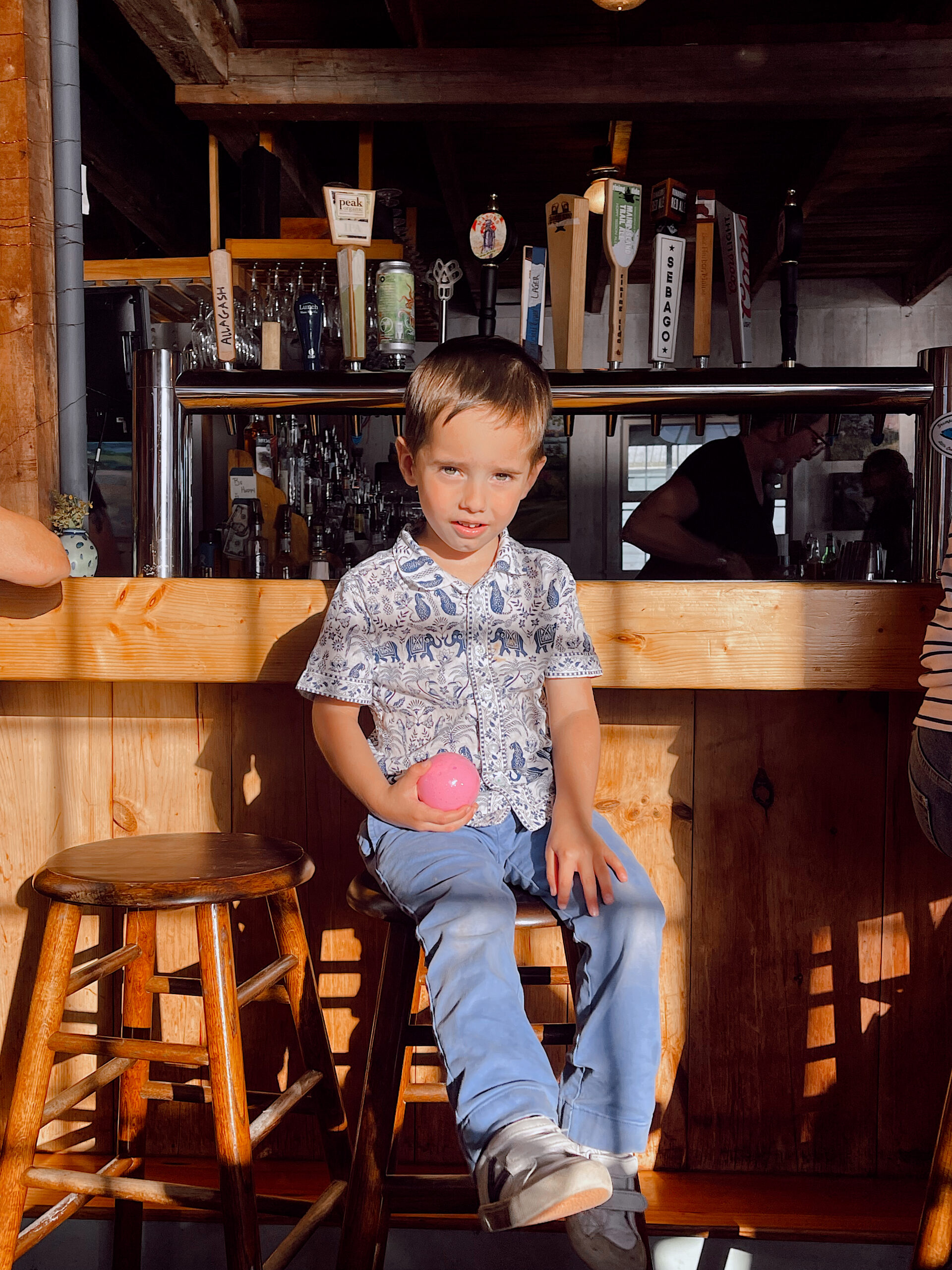 OUR FAVES
Jordan's Restaurant: This is the sweetest, family-run diner that serves delicious Maine blueberry treats! The pancakes and muffins are a must!
Geddy's Bar Harbor: This restaurant is so awesome, and I can't believe I hadn't eaten there before! You can get lobster, oysters, mussels, and lots of other amazing options. Plus, it's super kid-friendly and has the most awesome kitschy decor.
My Darling Maine Island Boutique: This is the cutest store with lots of chic options for everyone!
The Barnacle: This oyster bar is a must. That is all.
Abel's Lobster Pound: This was actually my grandpa's favorite lobster pound back in the day, and two years ago new owners took over and made it more of a foodie destination. They fire-roast their lobsters, have the most insane cocktails, and the view/vibe is outstanding. It was our favorite find of the trip!
Isleford Dock Restaurant: You can charter a water taxi OR take the daily mail boat out to Isleford to explore and eat at the restaurant there. I highly recommend planning it to coincide with sunset. It's magical!
Harbor Yard Restaurant: This is a new-to-us find and it was delicious, really creative, and had great cocktails, too.
Sand Beach: This beach is part of Acadia National Park and has really kid-friendly hikes surrounding it. The best place to visit on a hot day!
Wonderland Hike: This is our favorite family hike! A flat hike through the woods opens up onto the most gorgeous rocky coastline. Lots of tide pools for exploring!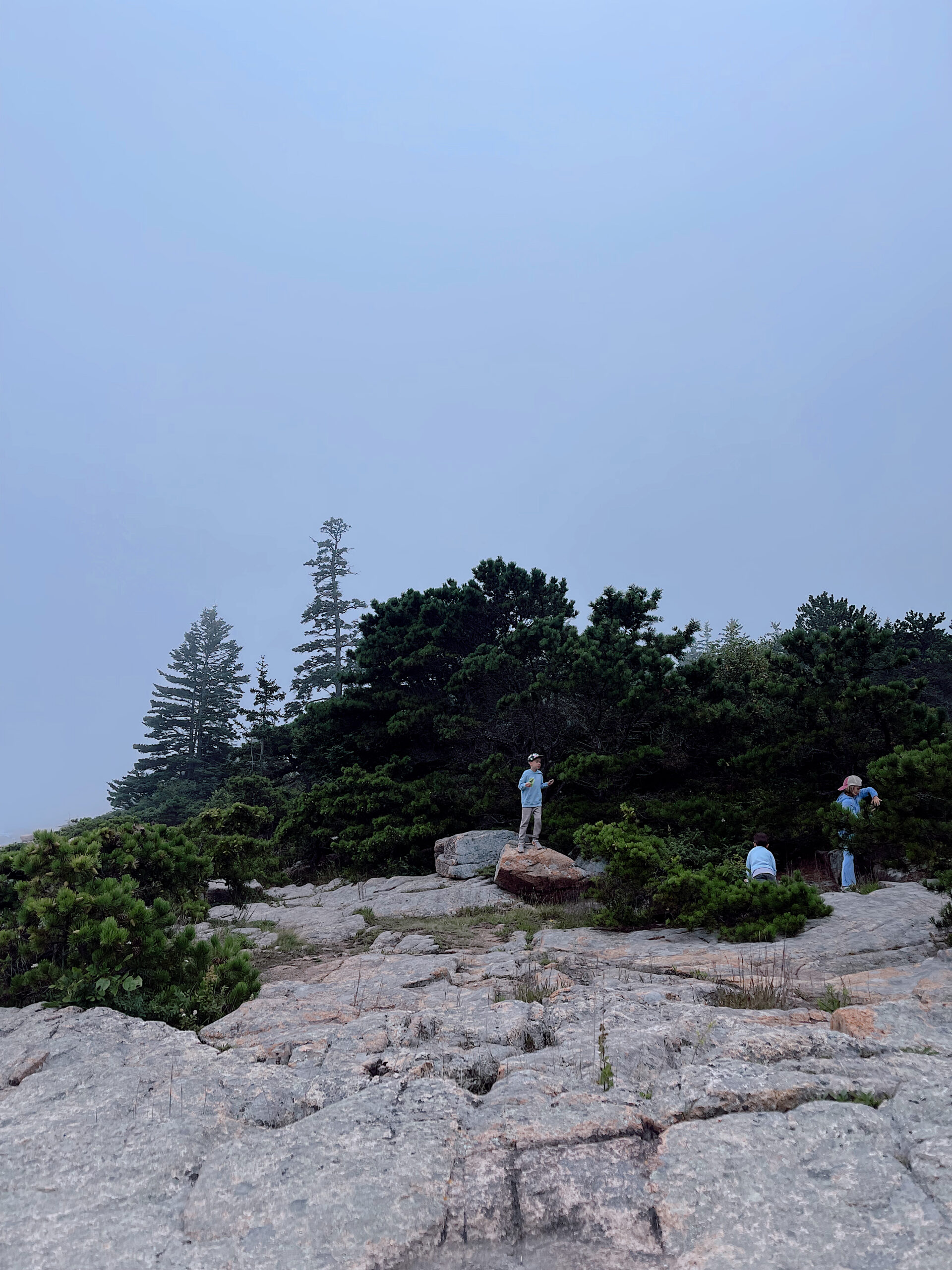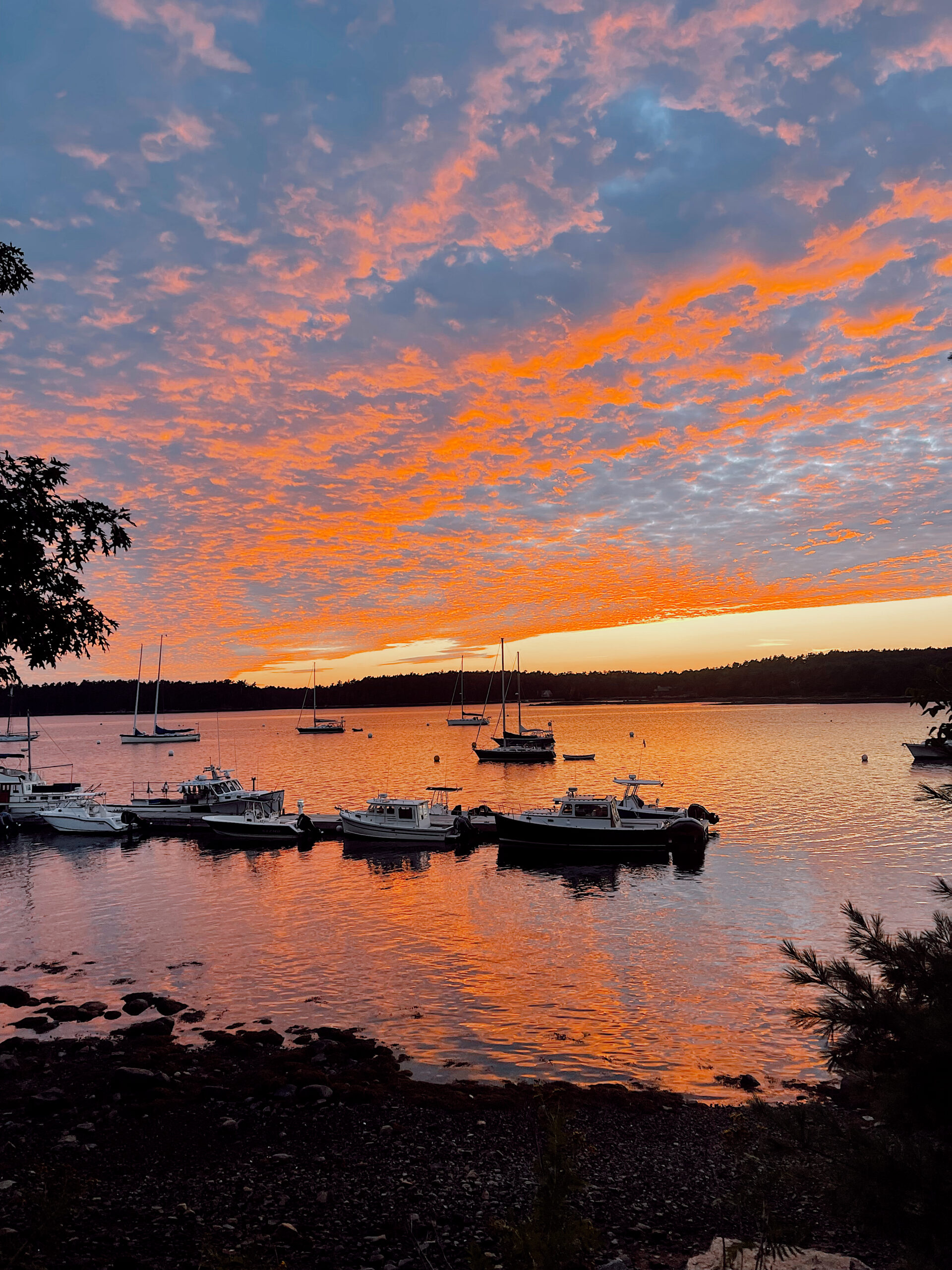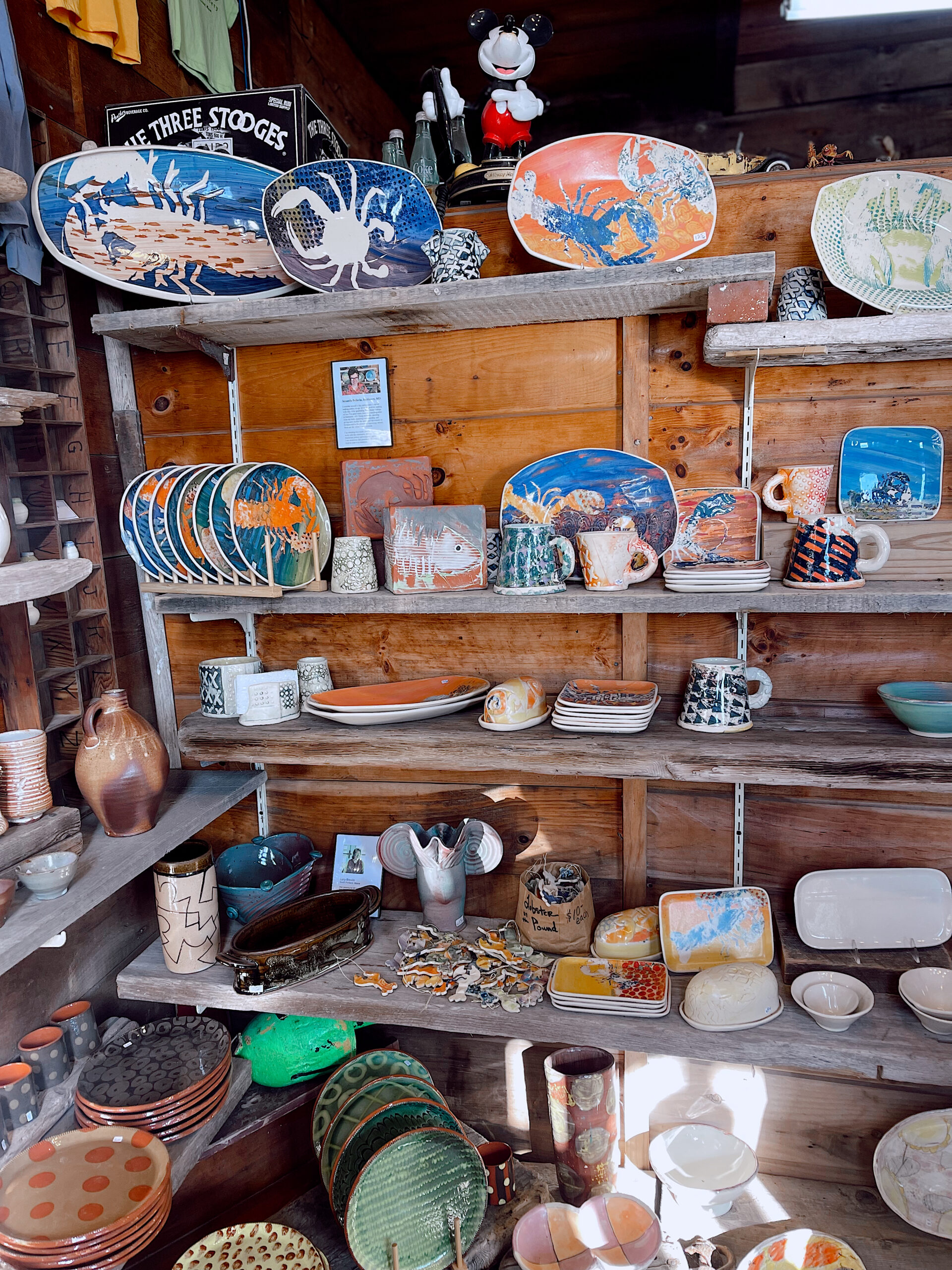 DISAPPOINTMENTS
Nor'Easter Pound + Market: We went here last year and it was great. We went back this year and it was AWFUL. The food, the service, everything. We assume the chef left, and now it's kind of lost.
Thunder Hole: It's a bit of a hike, for not much reward. Don't recommend!
CJ's Ice Cream: This used to be our favorite ice cream spot in Bar Harbor! We went this year and the people who worked there were so rude, the shop was totally empty (red flag), and the ice cream wasn't like it used to be. Even the kids noticed. It was a bummer!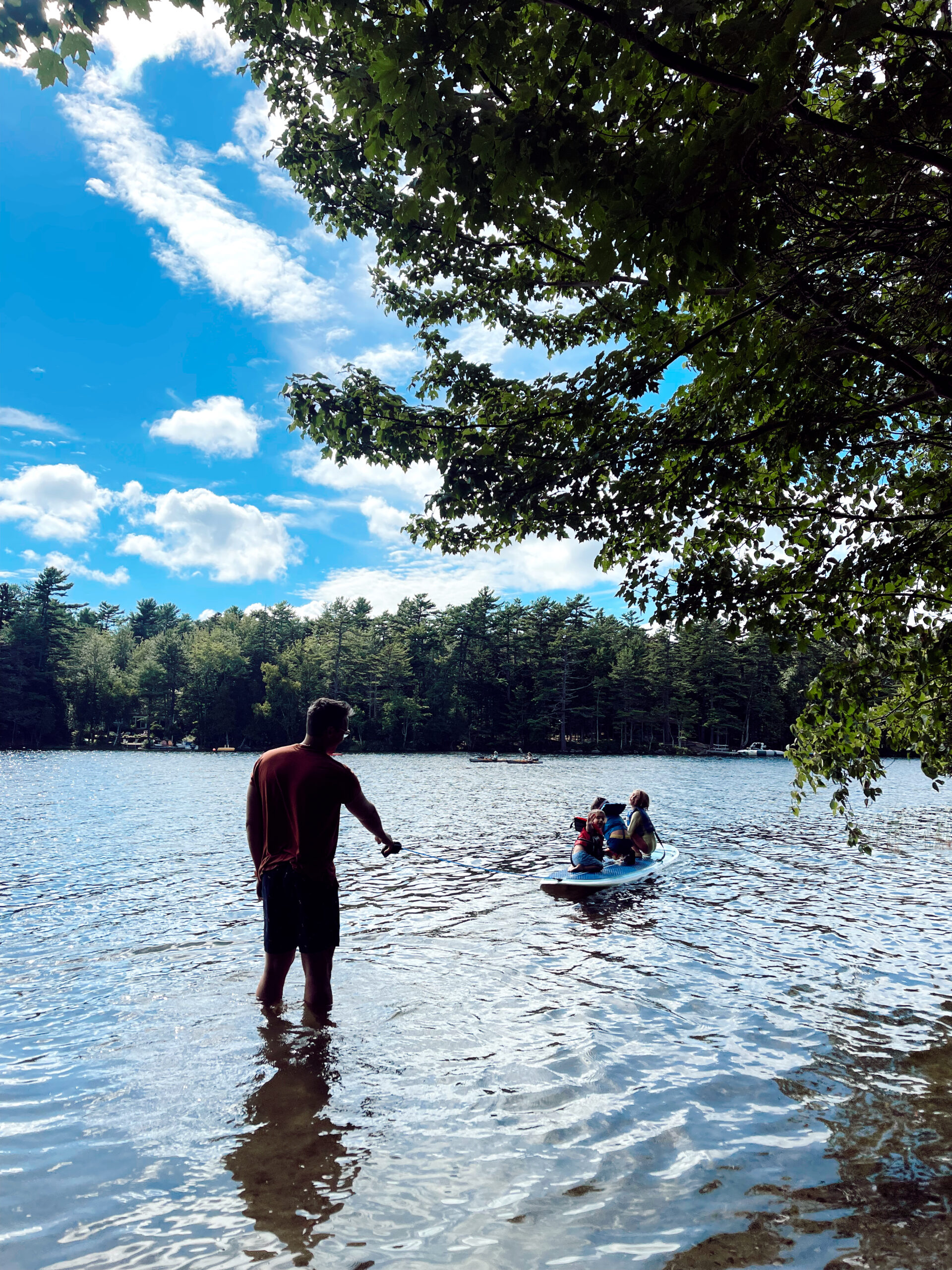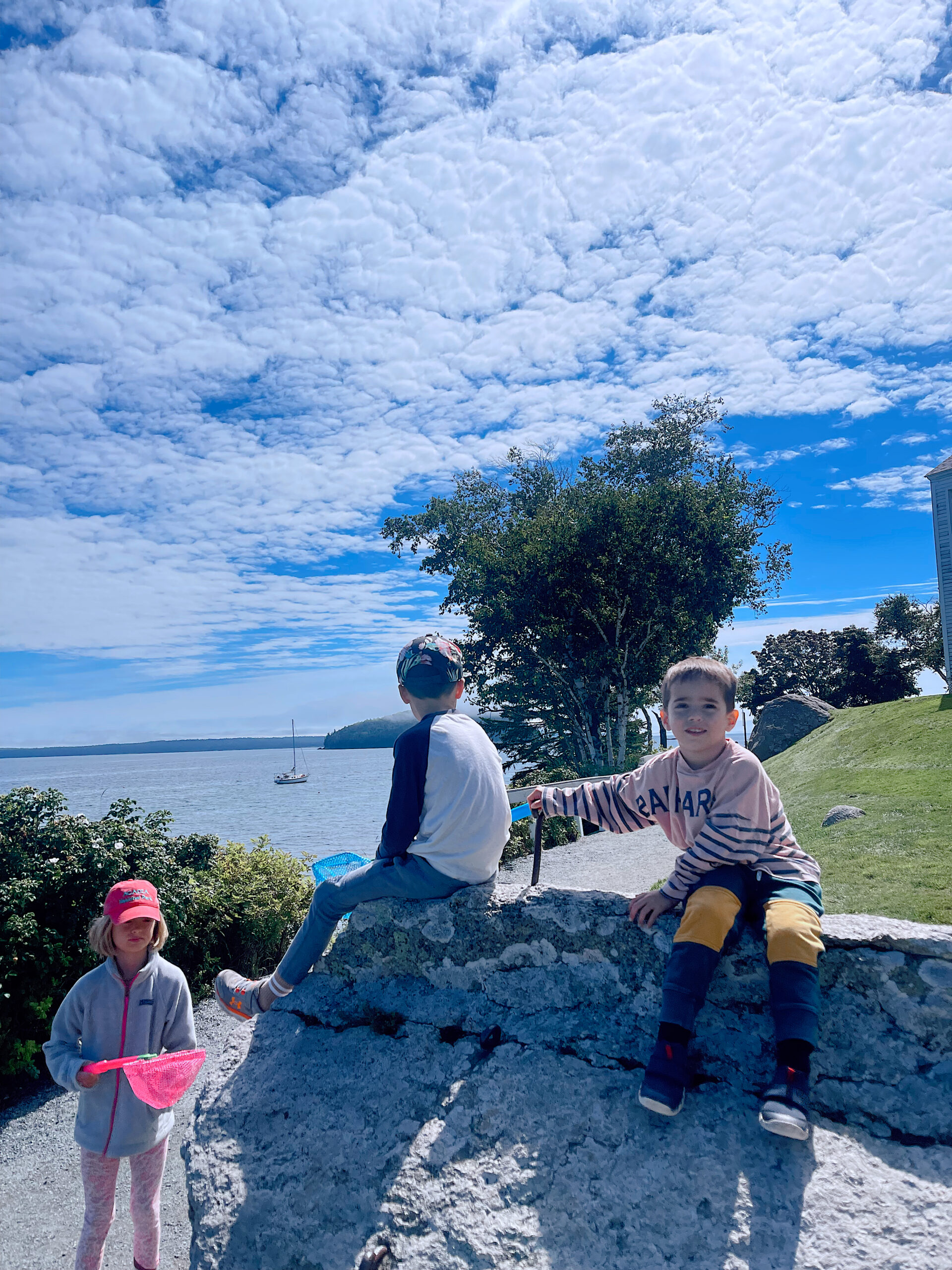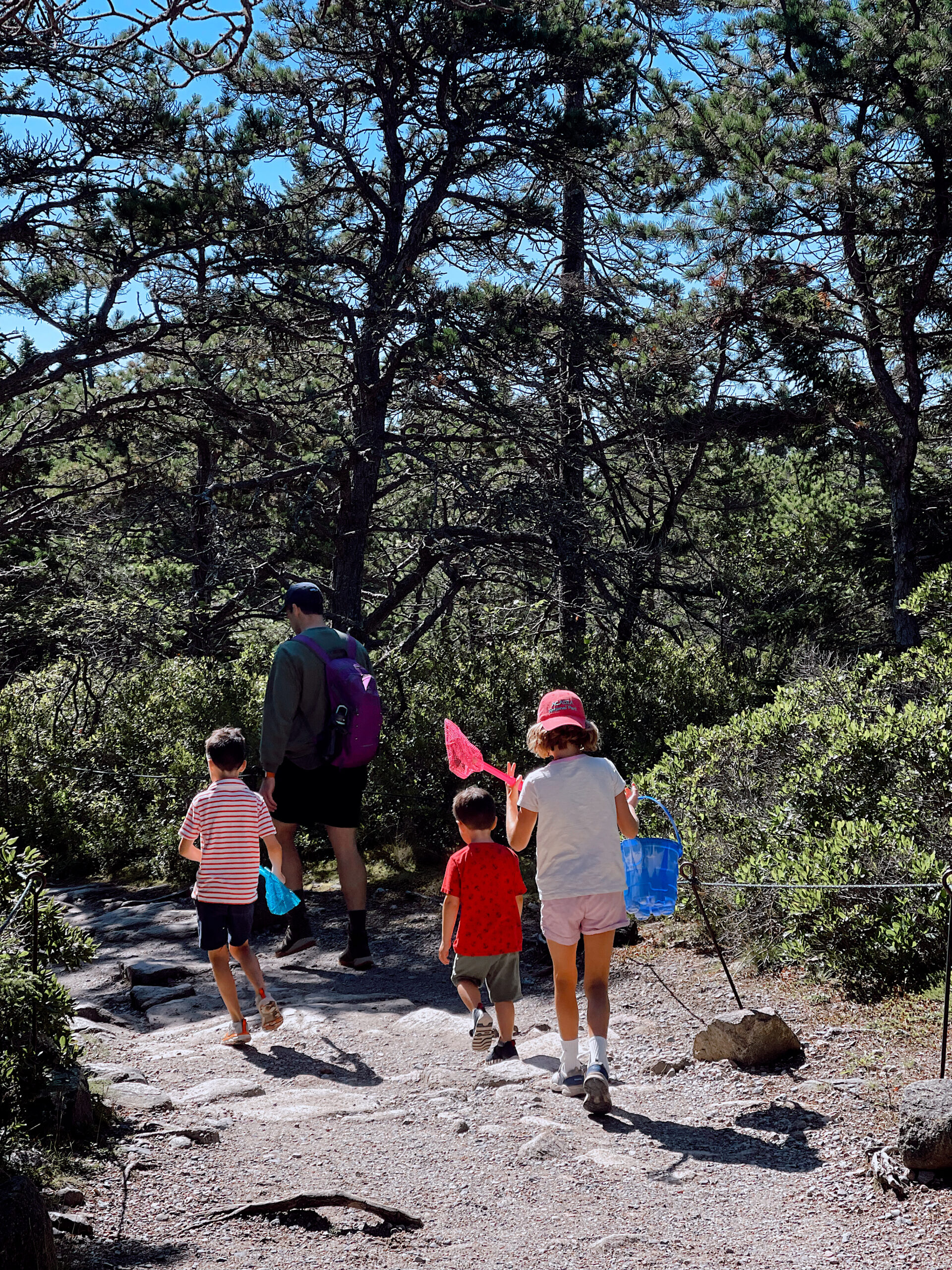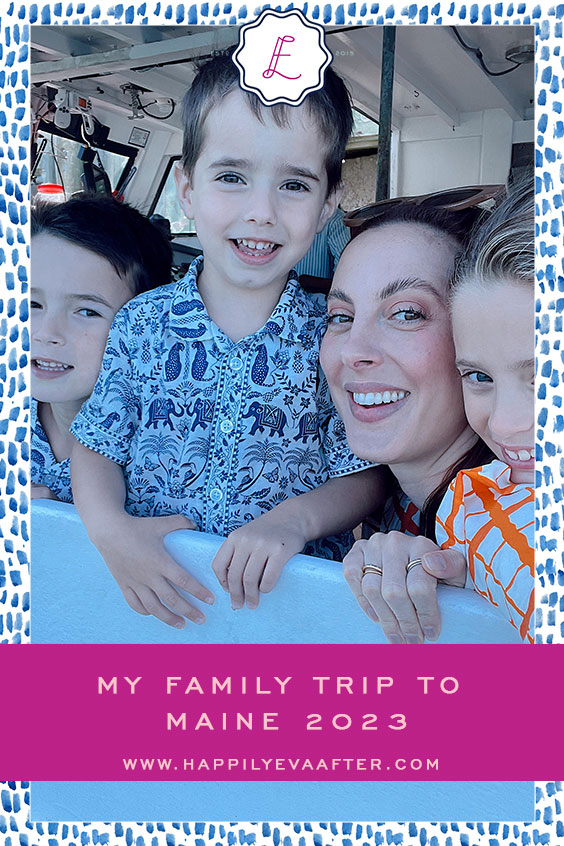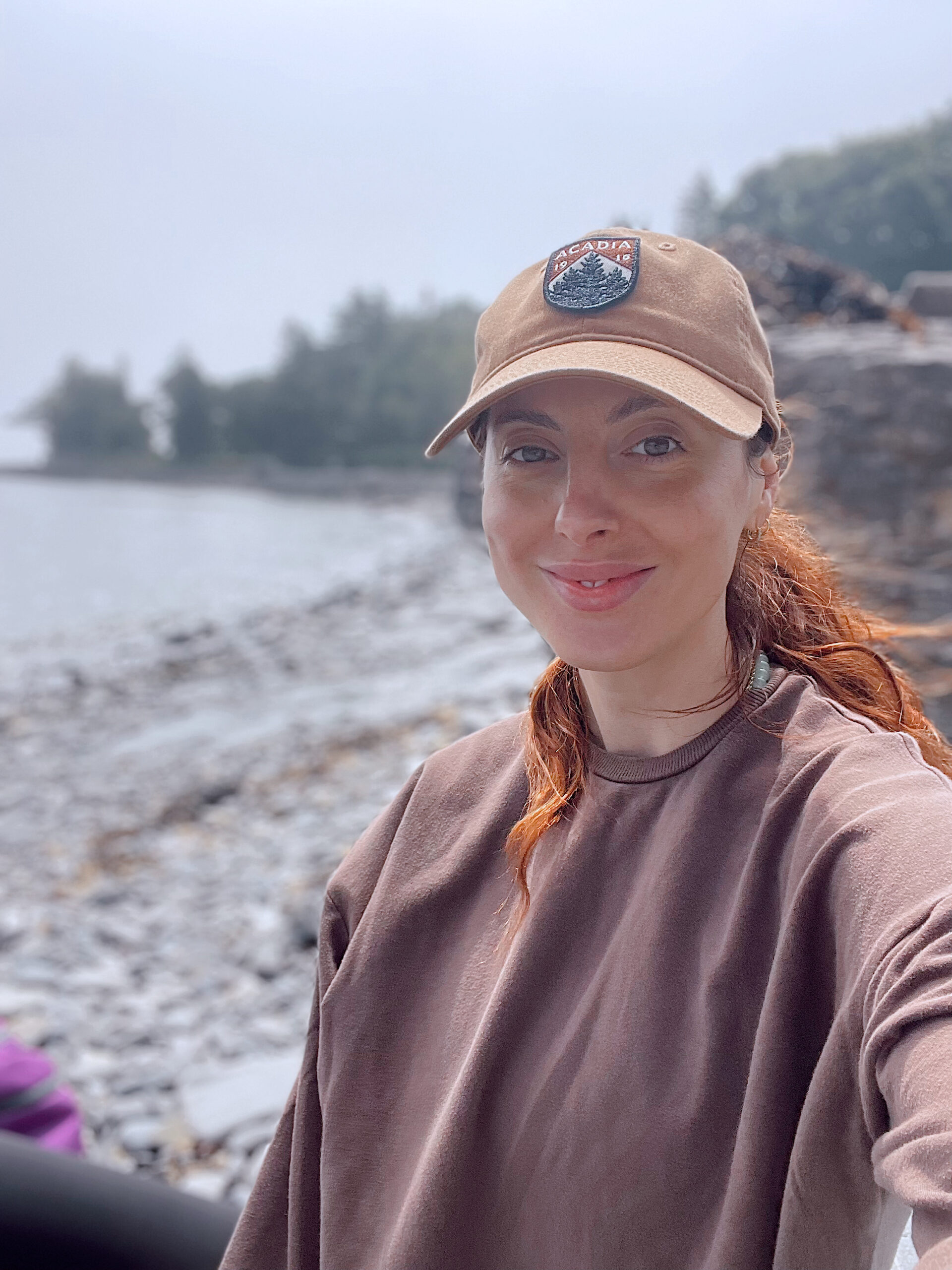 ---
Photographs by Julia Dags | Copyright © 2023 Happily Eva After, Inc. All Rights Reserved.