The following content may contain affiliate links. When you click and shop the links, we receive a commission.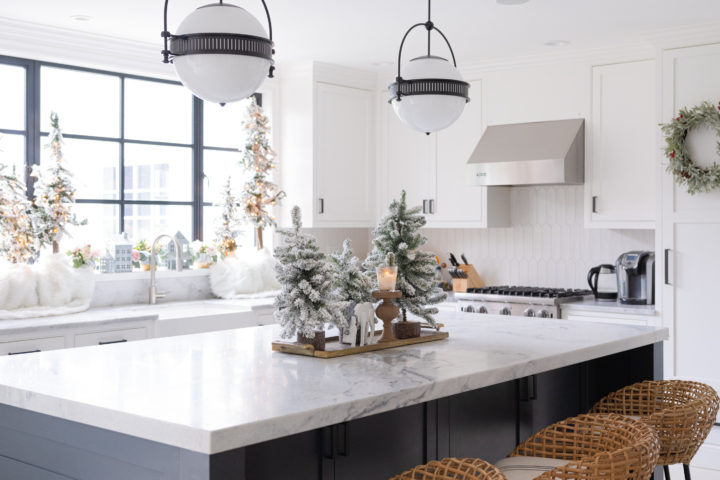 I decided this year to go all-out with my Christmas home decor, and to put it up even earlier than before! I had been feeling like we all just needed a little extra cheer in my household, and something to make the month feel special in the lead up to Christmas. Spending so much more time at home during this holiday season than we ever do, I really wanted to make our environment feel even more festive.
I'm really going to miss hosting and attending holiday parties this year…I'm not exaggerating when I say it's my MOST favorite thing to spend time with all the people I love during the most wonderful time of the year. I've been craving a really classic and nostalgic feeling of Christmas this year as a result.
If we only have each other to celebrate with then it better be FESTIVE, DAMMIT! LOL.
I've never gone all-out on my front door decor for Christmas before, but this year felt like the time to do it! I selected a red, white, and black theme to go with the black and white design concept of the exterior of my house. It feels super classic to me, which I love this year!
Once inside, I kept some decor concepts from years past, and added others! My mantle in the kitchen is more or less the same as last year…but in the kitchen, I added flocked trees to the windows, and on the island. I absolutely love how dreamy the kitchen looks now with the twinkling lights at night and early in the morning.
I added other touches of Christmas cheer in the dining room and living room as well! I even added some fun multicolored glass trees to the mantle in the playroom.
I decorated the entire house to surprise the kids when they were at Kyle's for the weekend, and when they got home they were SO excited to see the house all decked out. Marlowe told me the other day that she loves how "Christmas-y" our house is…and I'll be honest that I really hope just a little bit of extra effort in the Christmas decor department has been helping offset the weirdness of the year for my kids. At least here's to hoping!
I'm so curious if you all have found yourself going that extra mile when it comes to the holidays and dialing up the holiday cheer in your households? It definitely feels like a way to add some extra sparkle during this crazy year.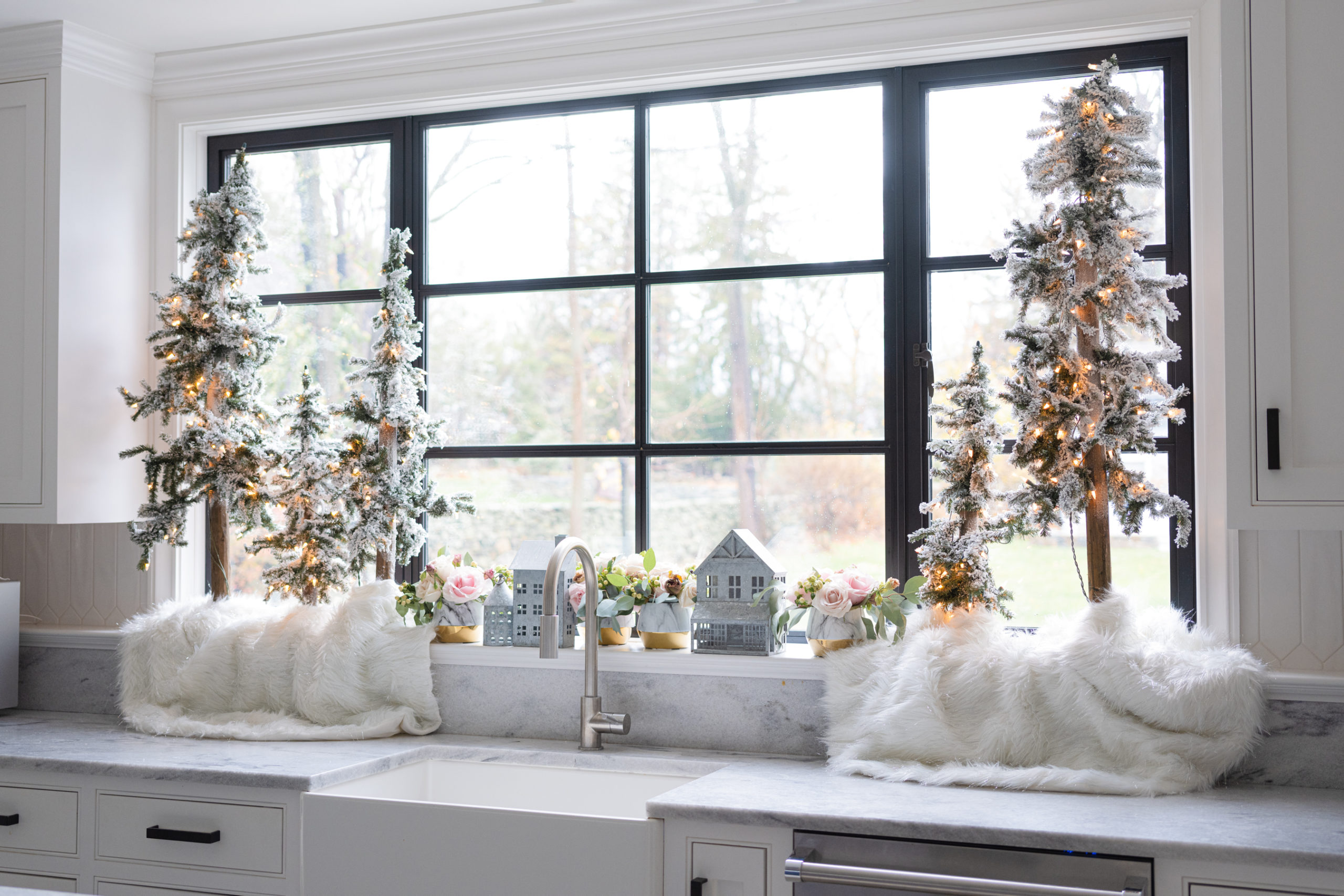 Shop the post…

Photographs by Julia Dags | Happily Eva After, Inc. © 2020 All Rights Reserved