The following content may contain affiliate links. When you click and shop the links, we receive a commission.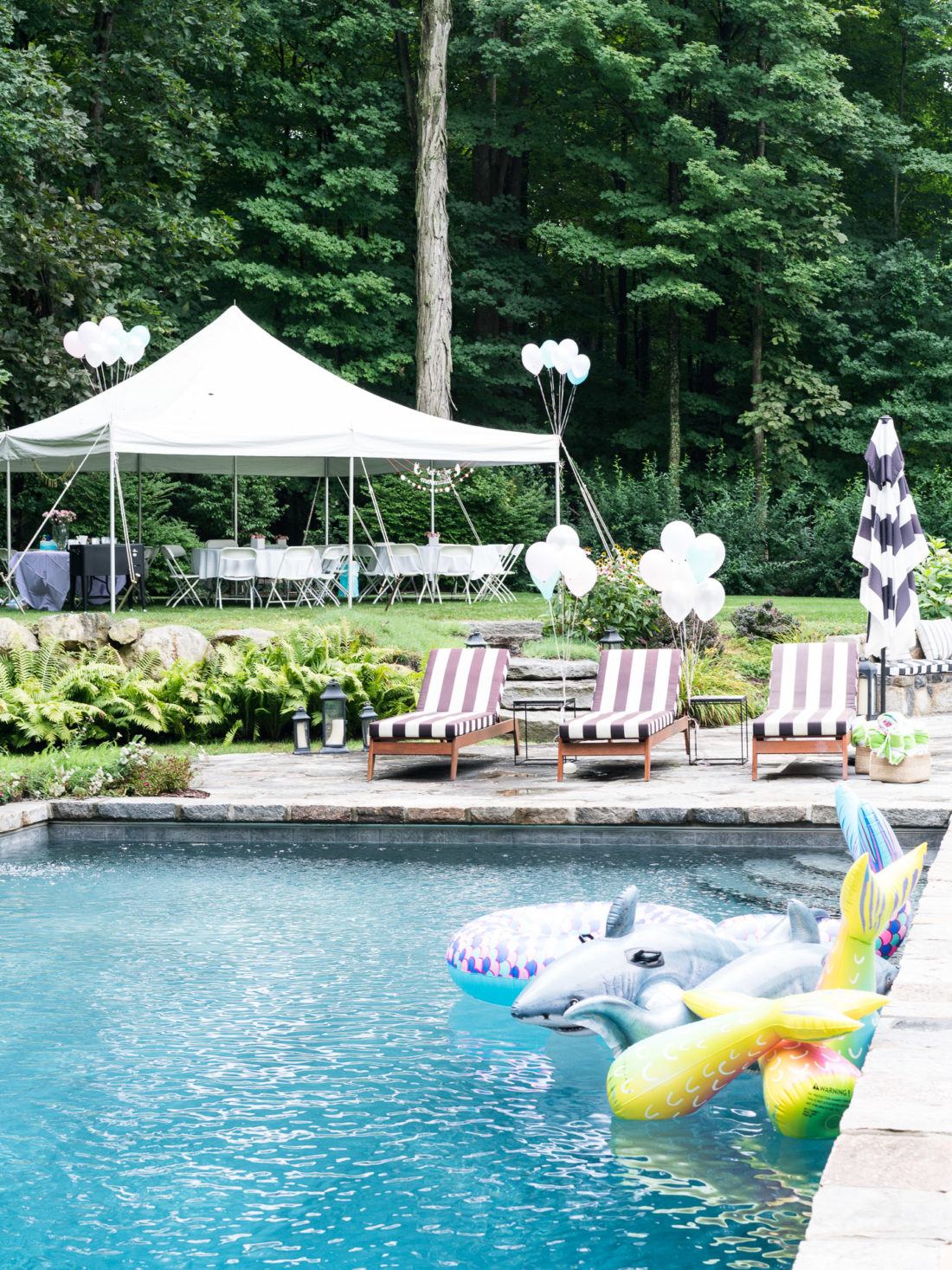 Marlowe's 3rd Birthday Party was an absolute blast! Last year, we moved in to our home on Marlowe's second birthday…so needless to say she didn't get a party. This year I really wanted to host a fun blowout to make up for it– and asked the Birthday Girl herself to pick the theme.  When she told me she wanted her party to be "a Mermaids vs. Sharks Pool Party" I laughed for about ten minutes and then got to planning– I absolutely loved the idea she came up with and probably couldn't have come up with something better myself.  It's the perfect juxtaposition for my girl who loves princesses and mermaids as equally as she loves sharks, lions, tigers, and snakes.  I planned the whole party myself (one of my absolute favorite things to do), and made sure it was loaded up with lots of fun activities, yummy food, and a great cake.  What else do you need at a birthday?! Marlowe had such a blast with all of her friends and was a total social butterfly the whole time.  We had a face painter and a "Mermaid Braid Bar", and she loved both.  She even got her face painted TWICE– once as a tiger and the second time as a monkey.  LOL.  I've never seen a cuter Mermaid-Shark-Tiger in all my life!  Haha. I even took advantage of the face paint and braid bar– it was so fun! I was inspired to host a little Braid Bar get together at my house again…maybe a Moms Night In? Stay tuned…
When the cake came, I was reminded that she and I really are related after all.  I used to hate when large groups sang me Happy Birthday, and to my surprise she covered up her eyes and refused to blow out her candles just like I did as a kid! She made me and my Mom blow them out for her.  We were laughing that the Mermaid doesn't fall far from the tree.  Because it was her birthday, I let her have a piece of cake AND a cupcake.  When she asked for both and I said yes, it was worth it just to see the look on her face.  Total shock and surprise.  I wish I had a photo of that! LOL.  Overall, the party turned out perfectly– even the total turnaround from the thunderstorm forecast that was originally anticipated for the day! It was the first time I've thoroughly enjoyed a party that I've thrown at my own home.  In the past, I've always been so stressed during the parties. I think the difference here was that I truly did ALL the planning in advance, so once everything was set up I was able to enjoy the party like all the guests! I can't wait to start dreaming up what to do for her party next year! I've put all of the photos below, so you can scroll through for a full view of the party.  For party vendor details, see my list at the bottom of the post! Happy Birthday, Marlowe, you sweet girl.  We love you through and through.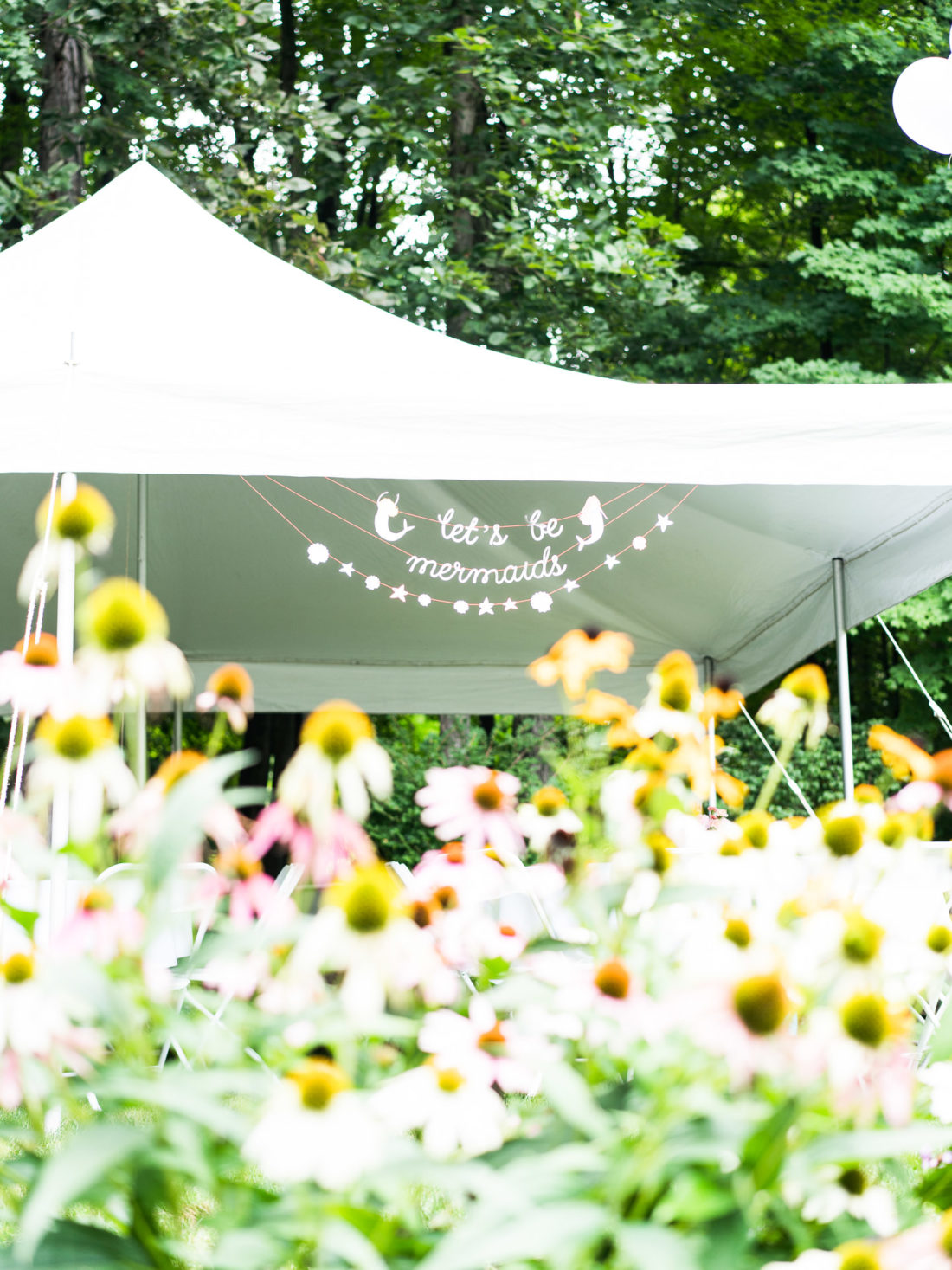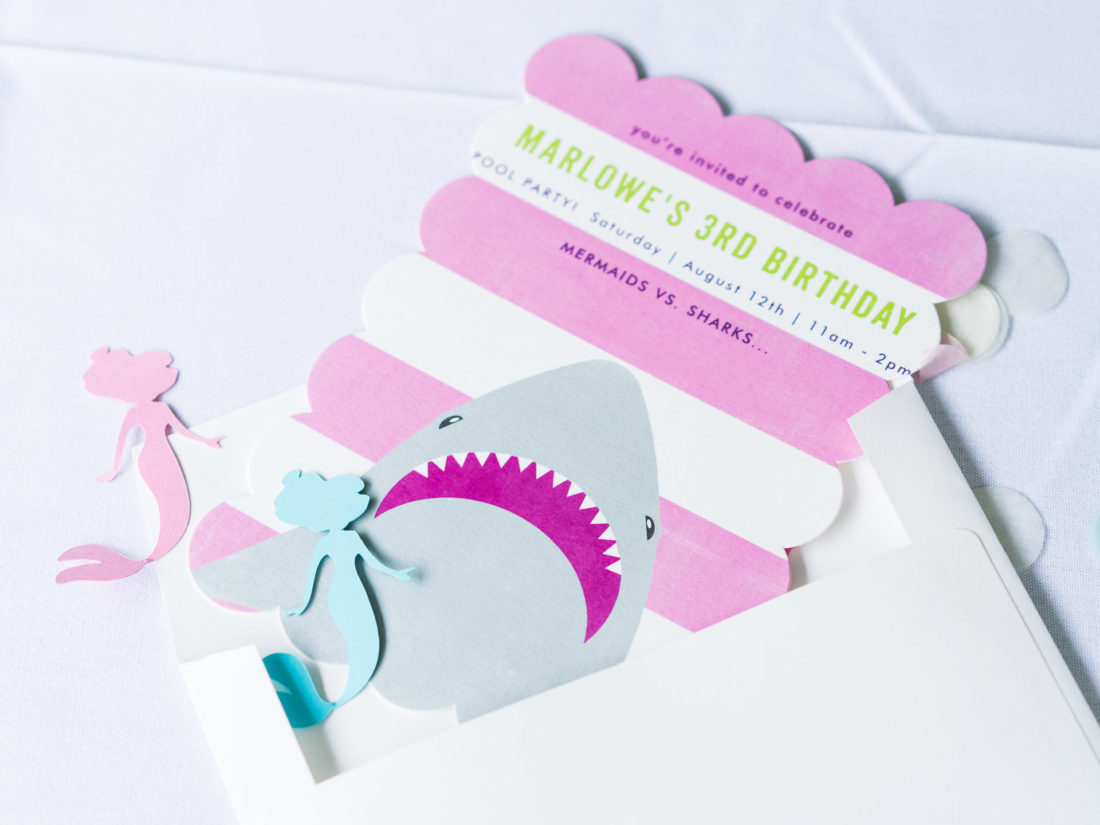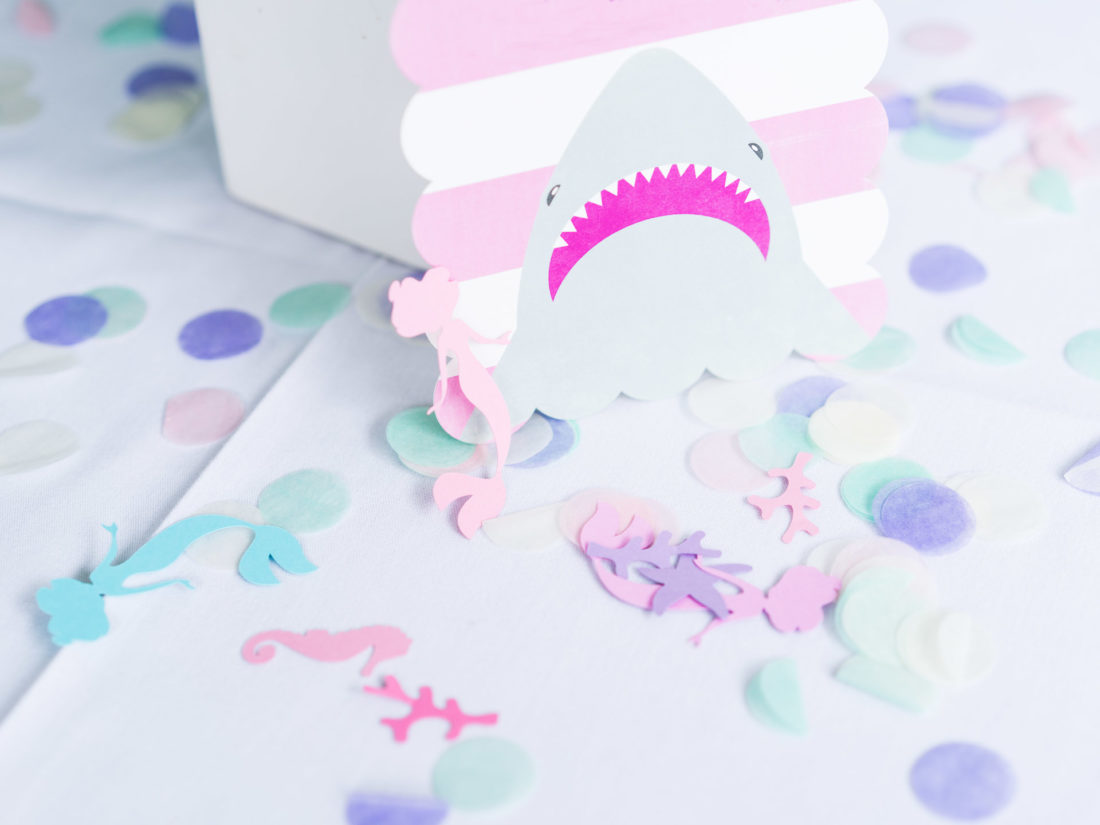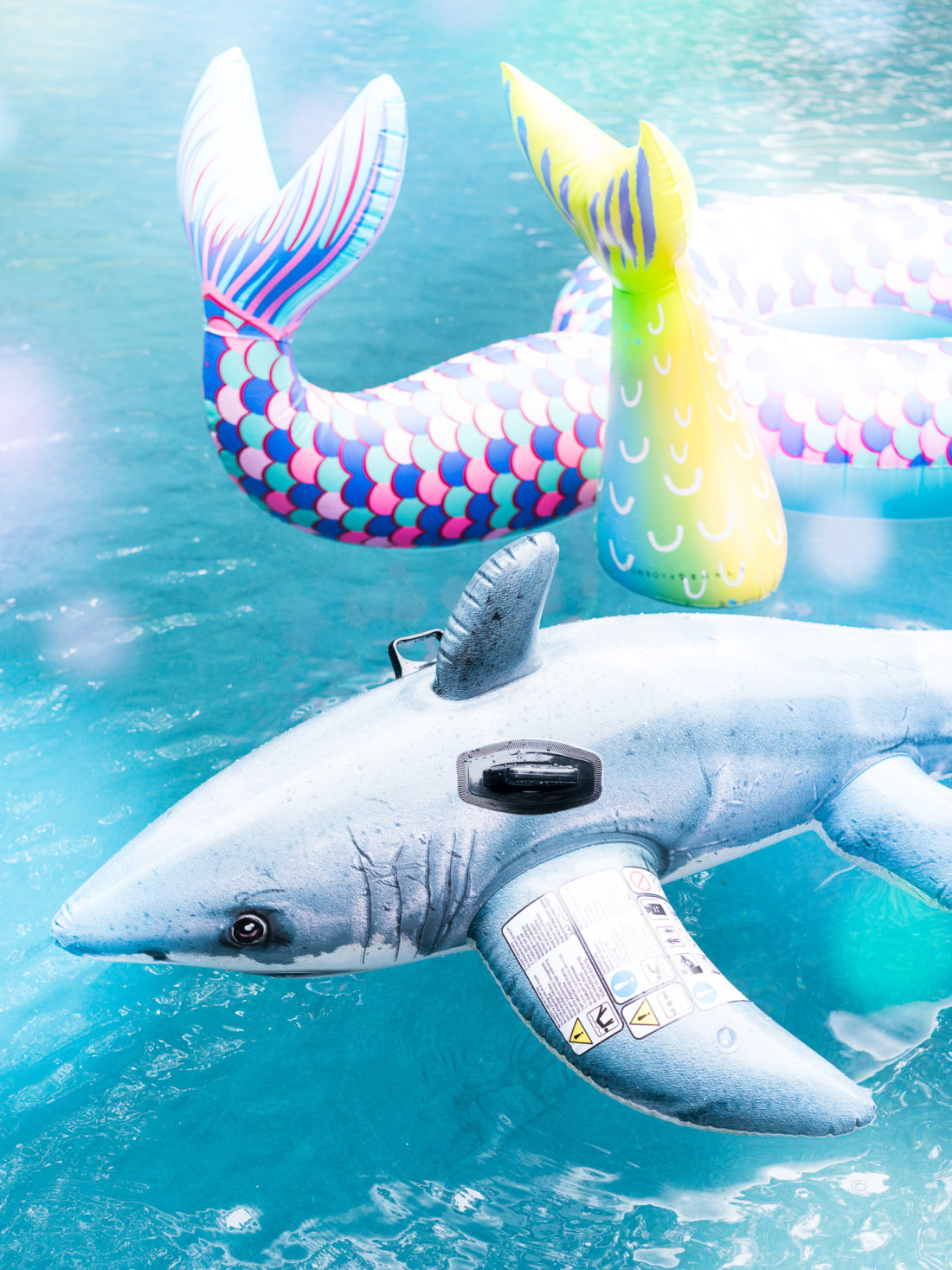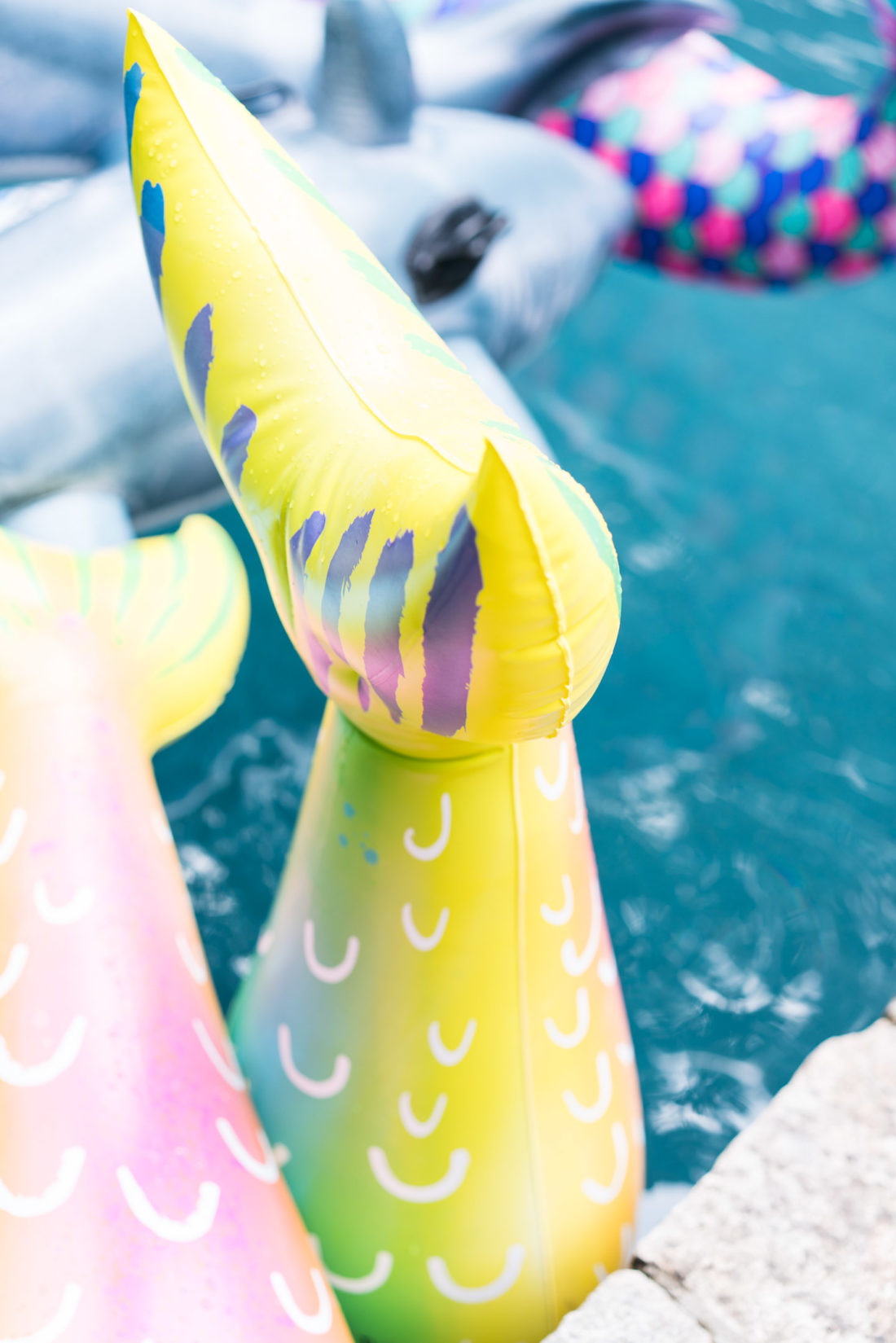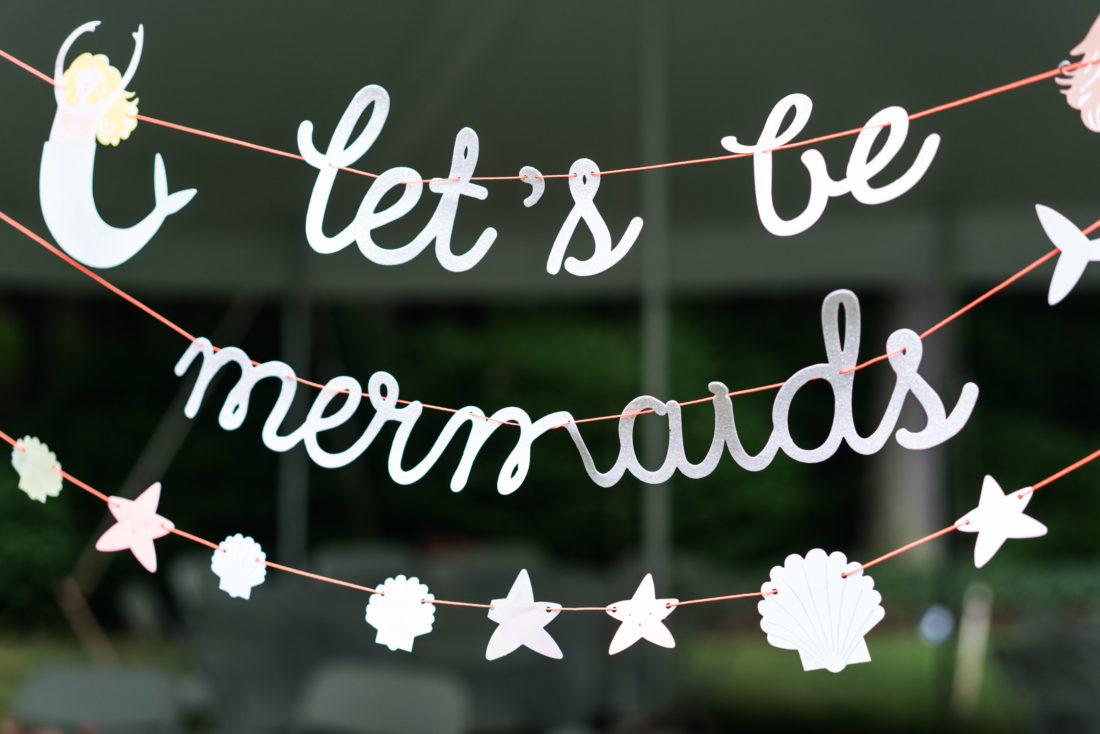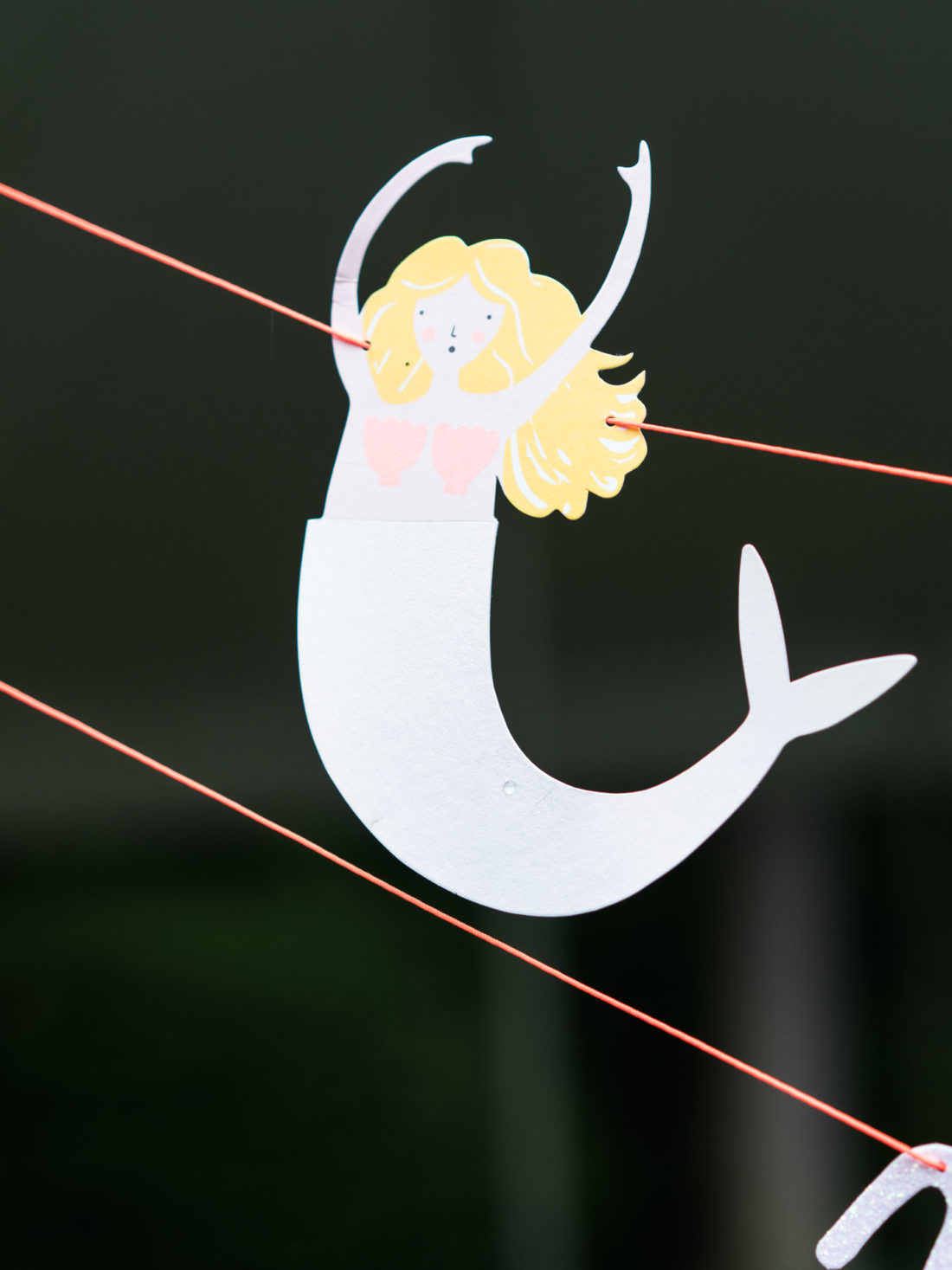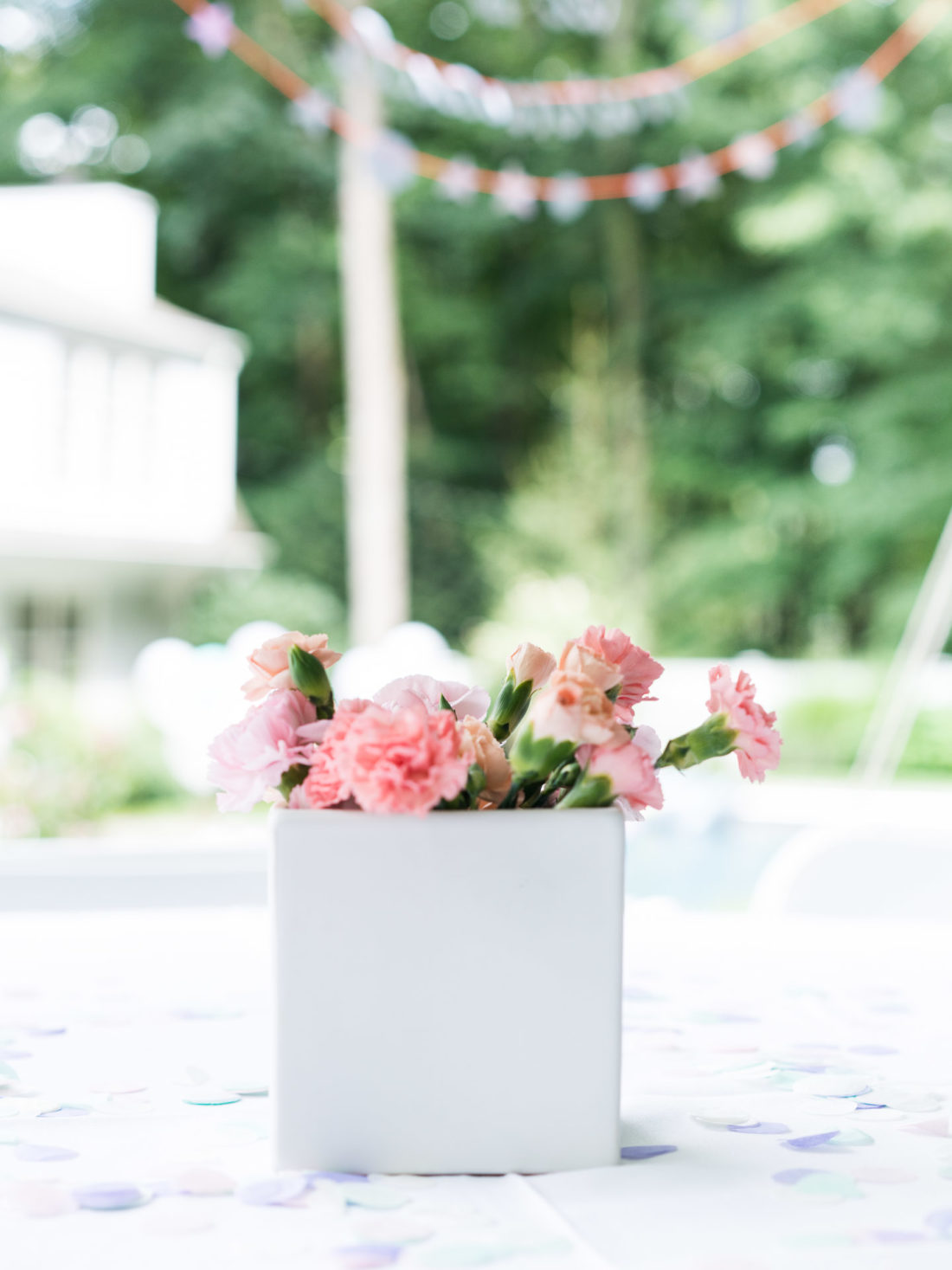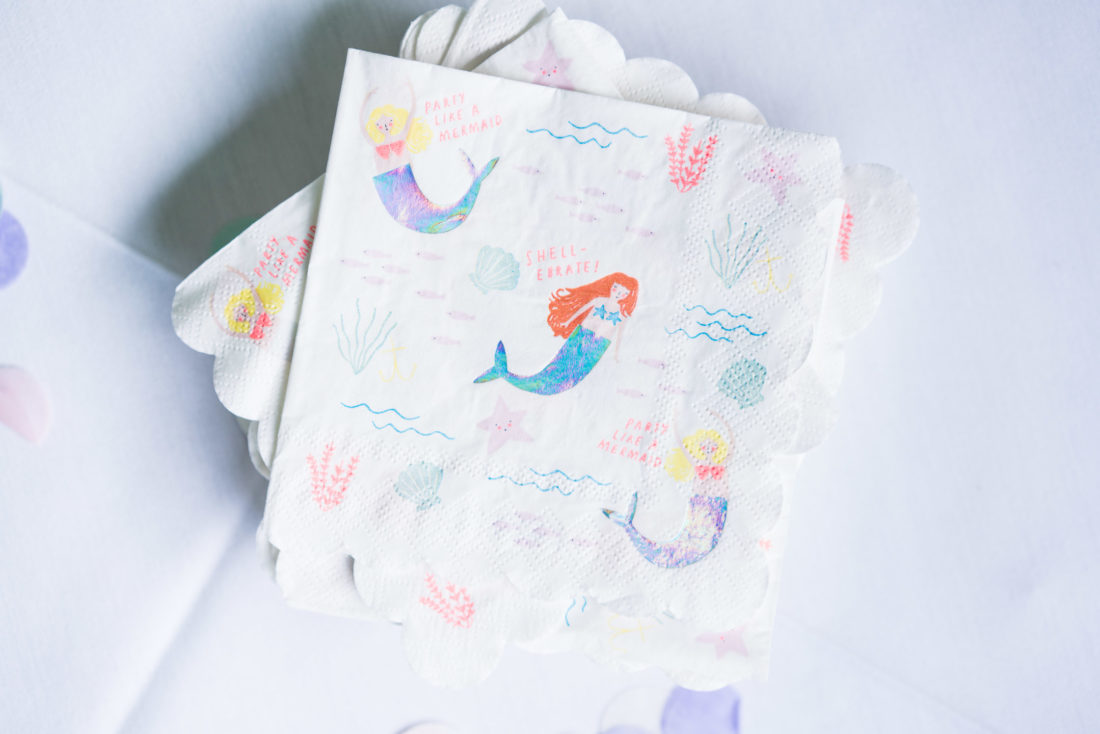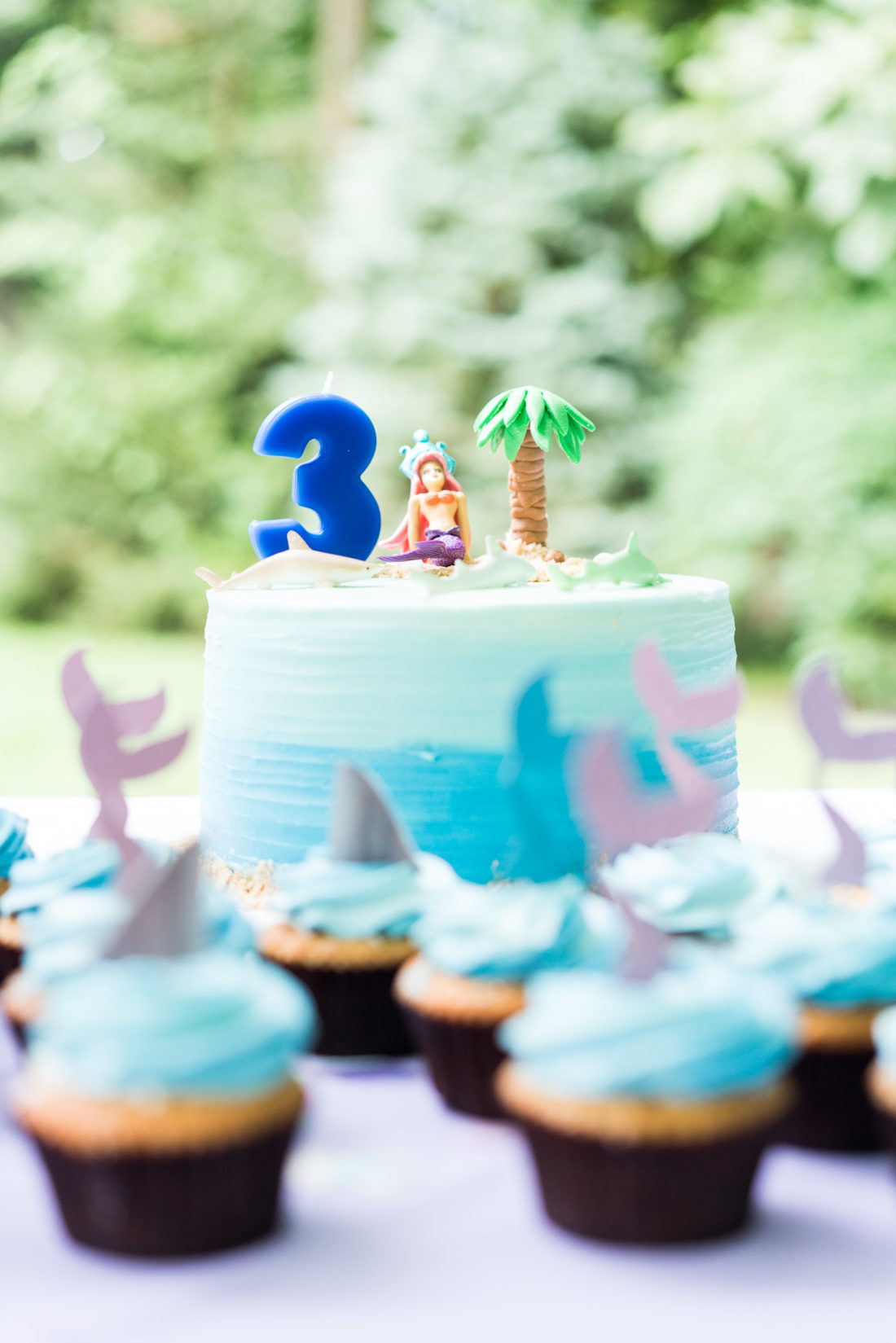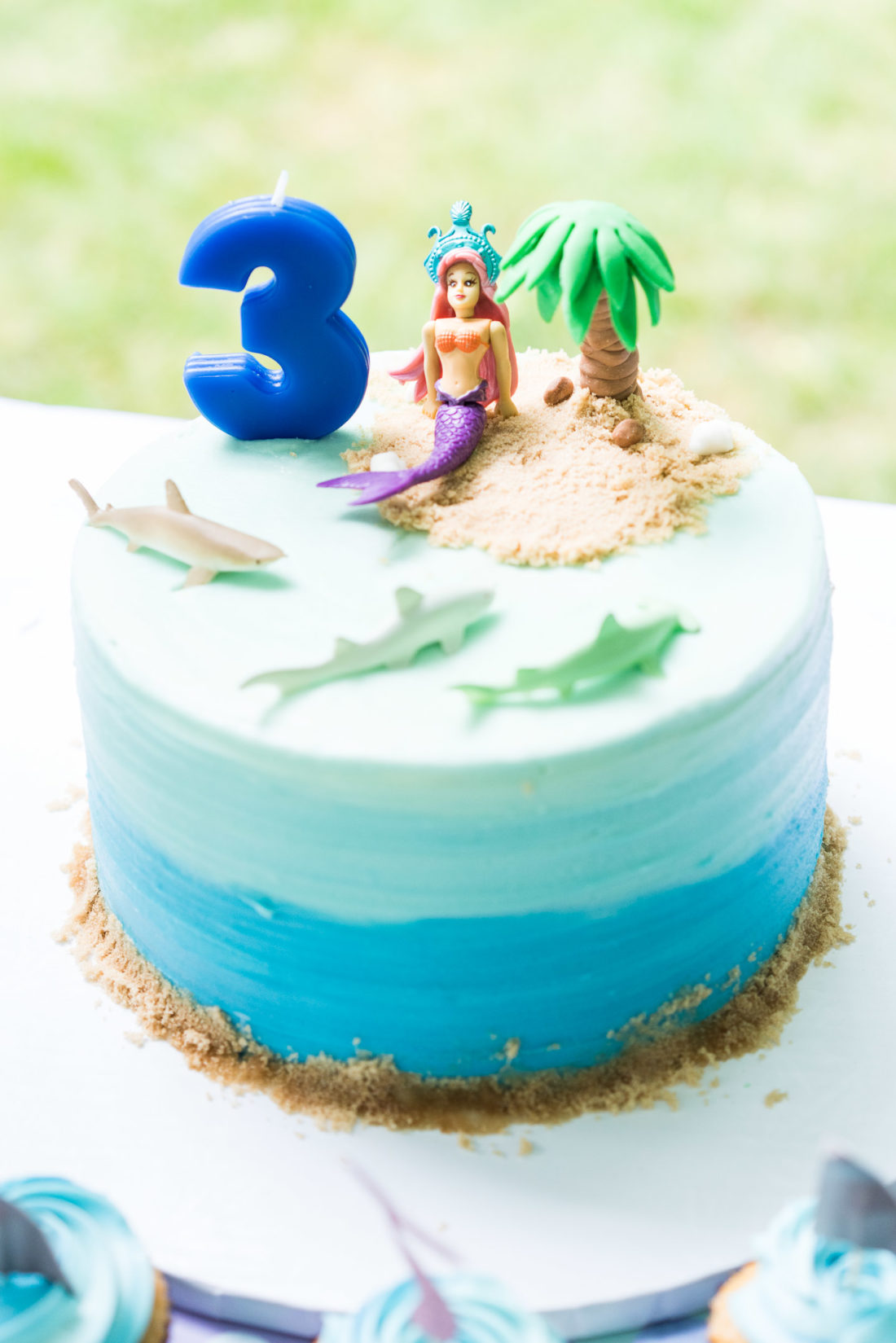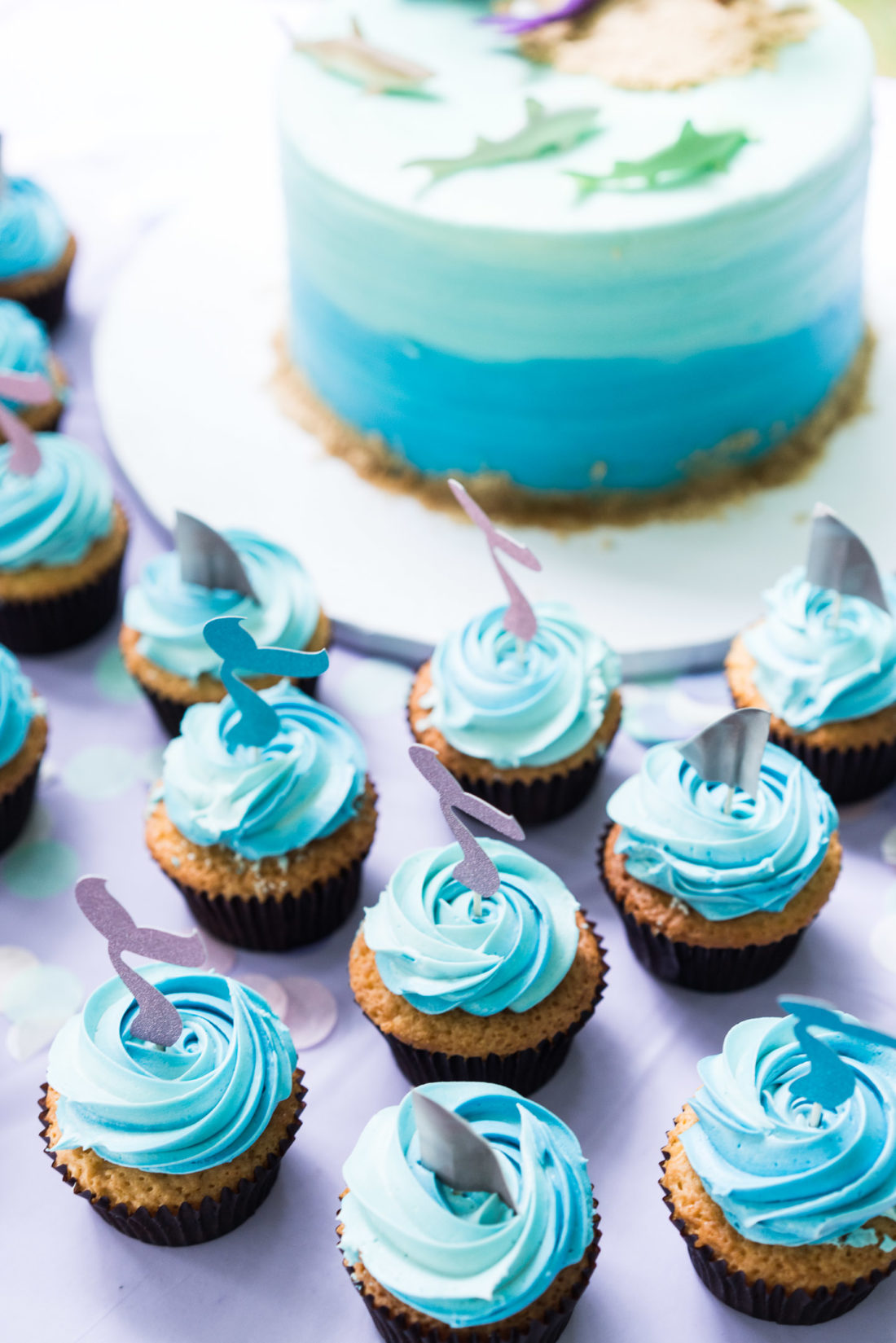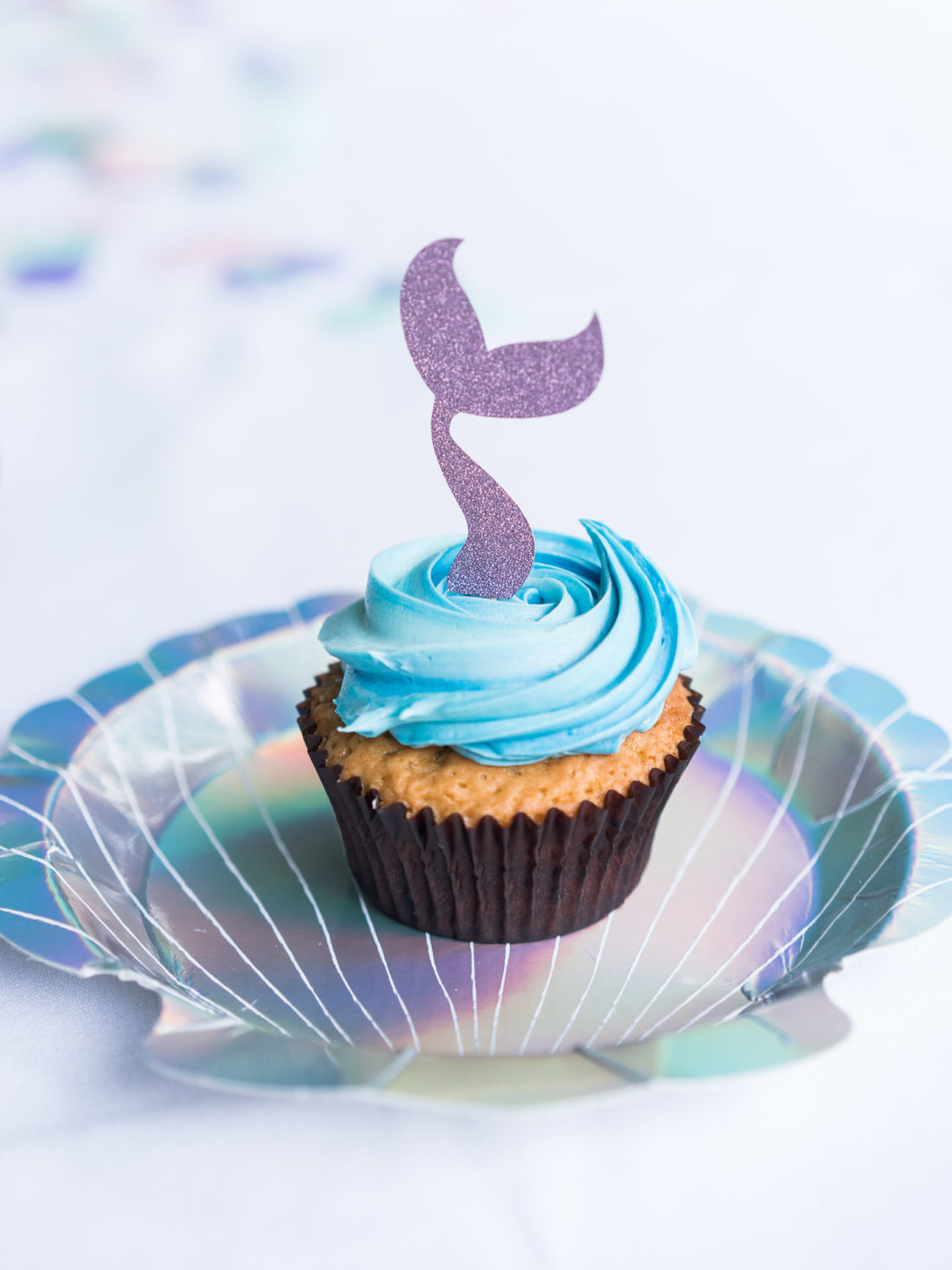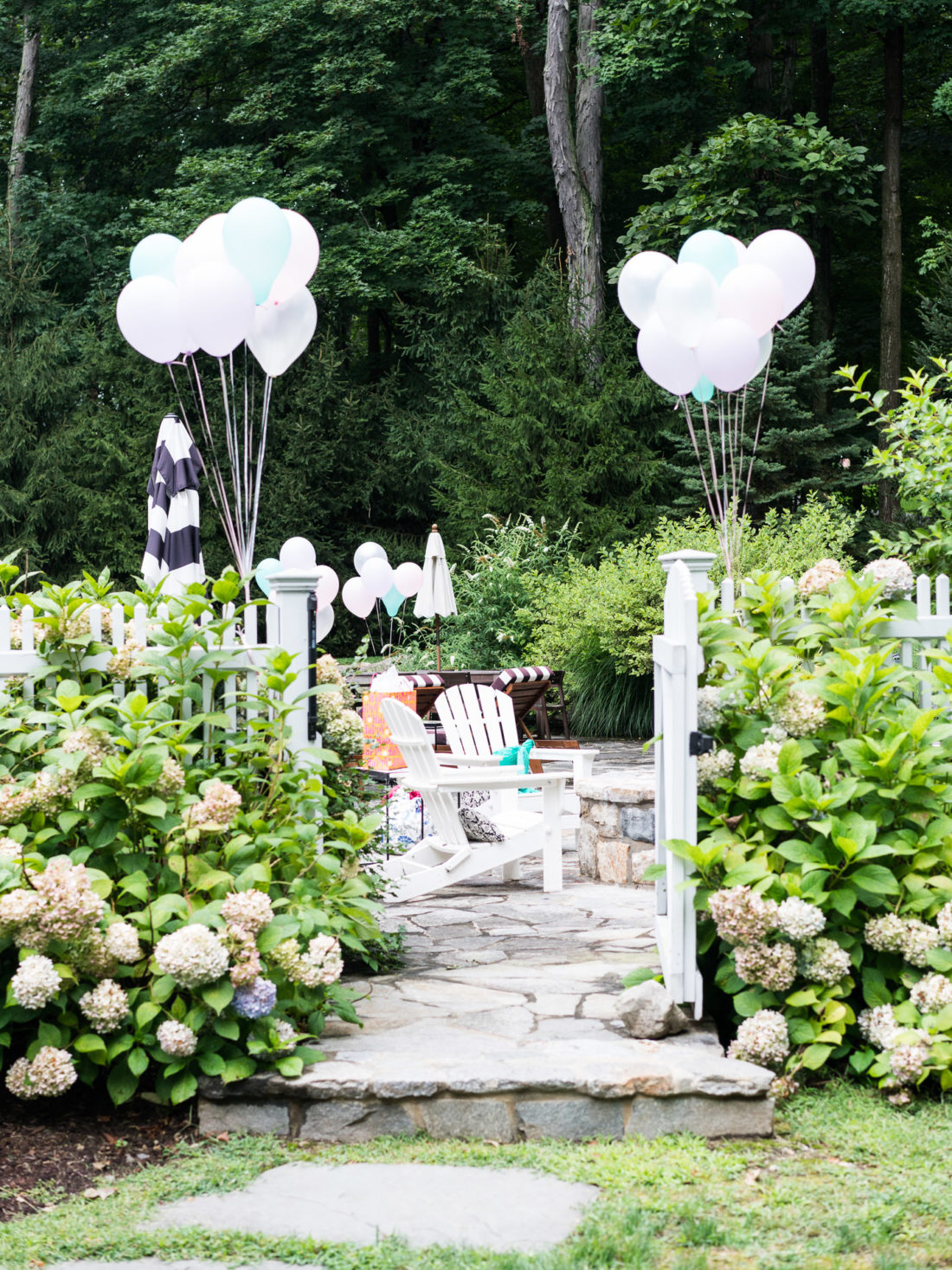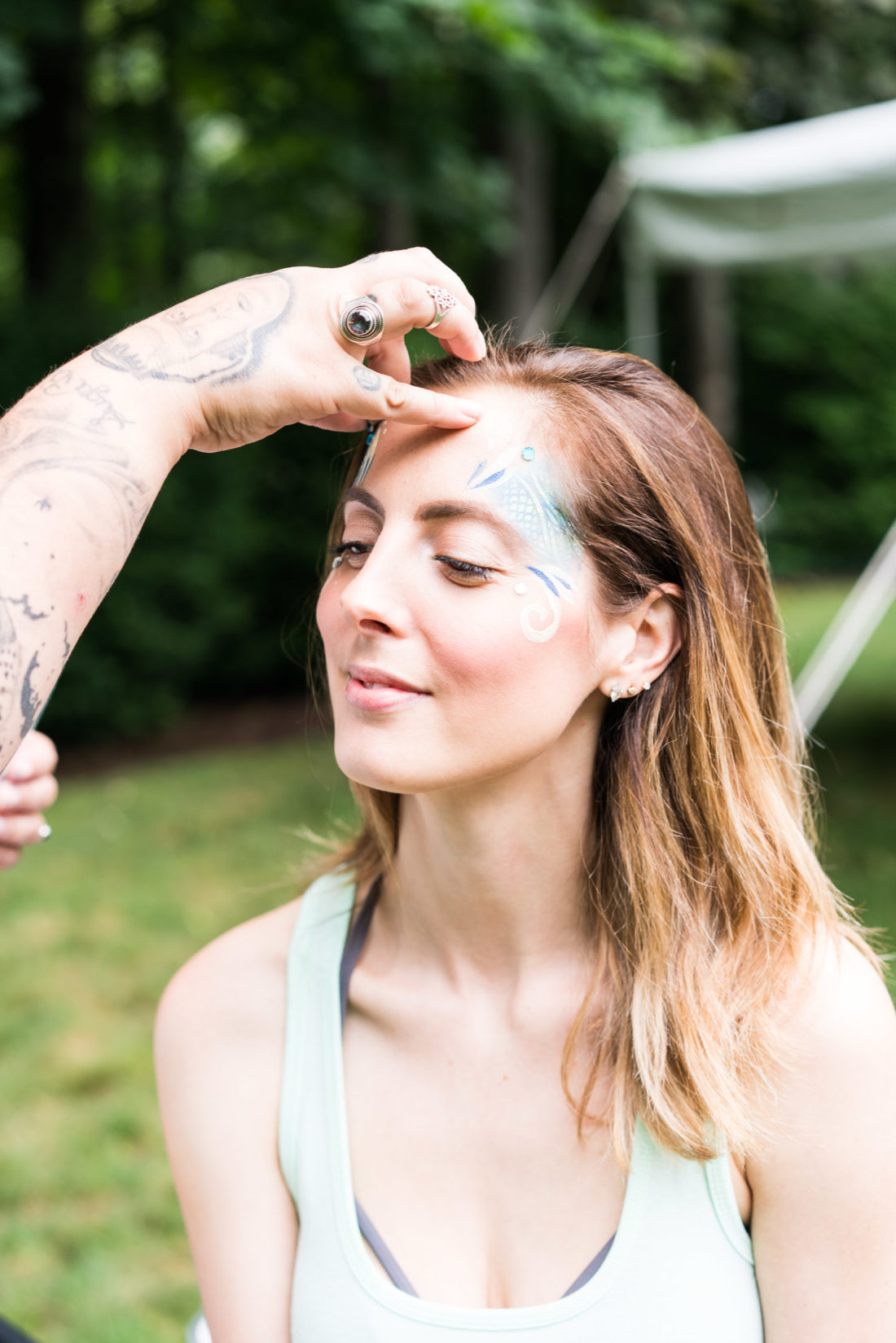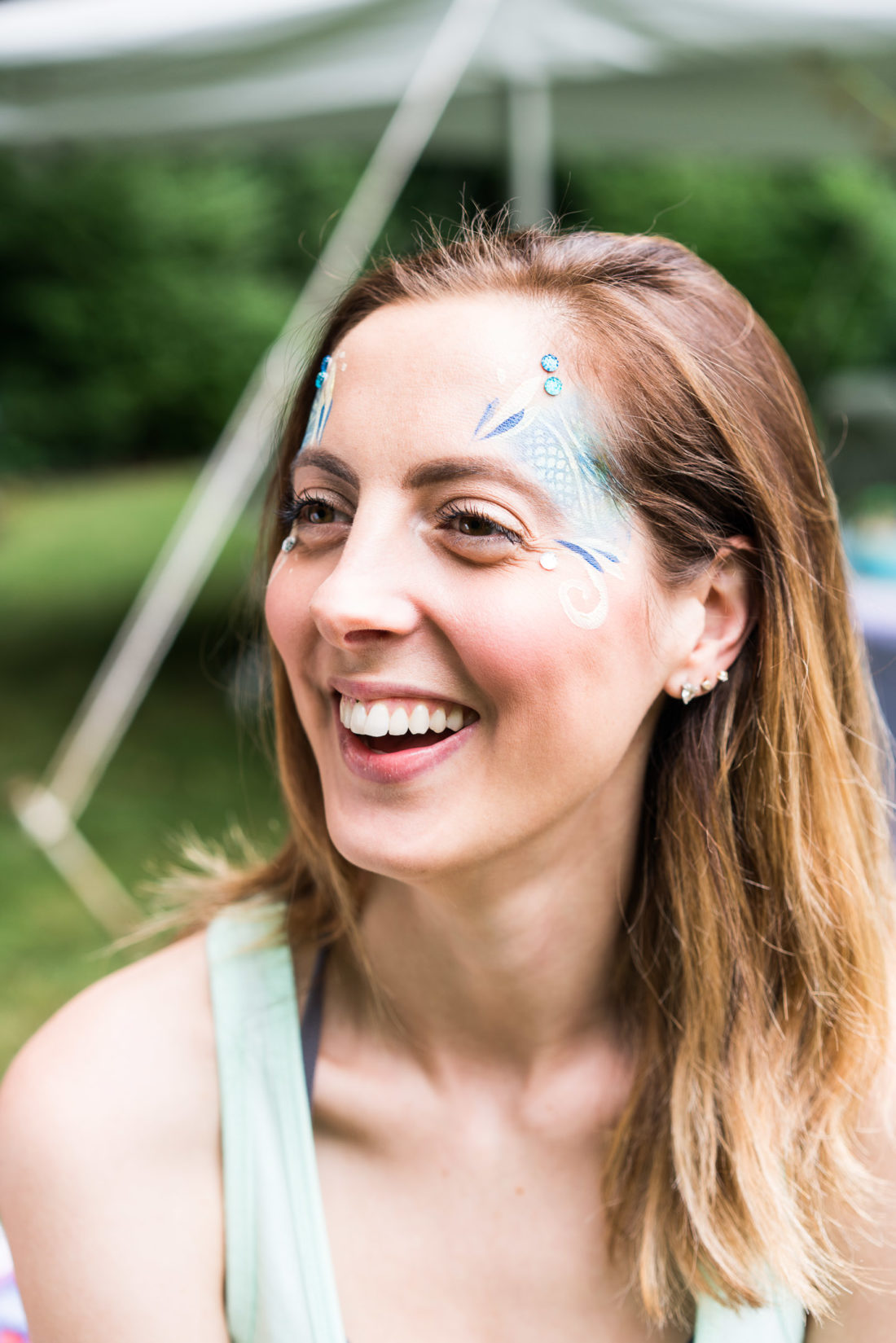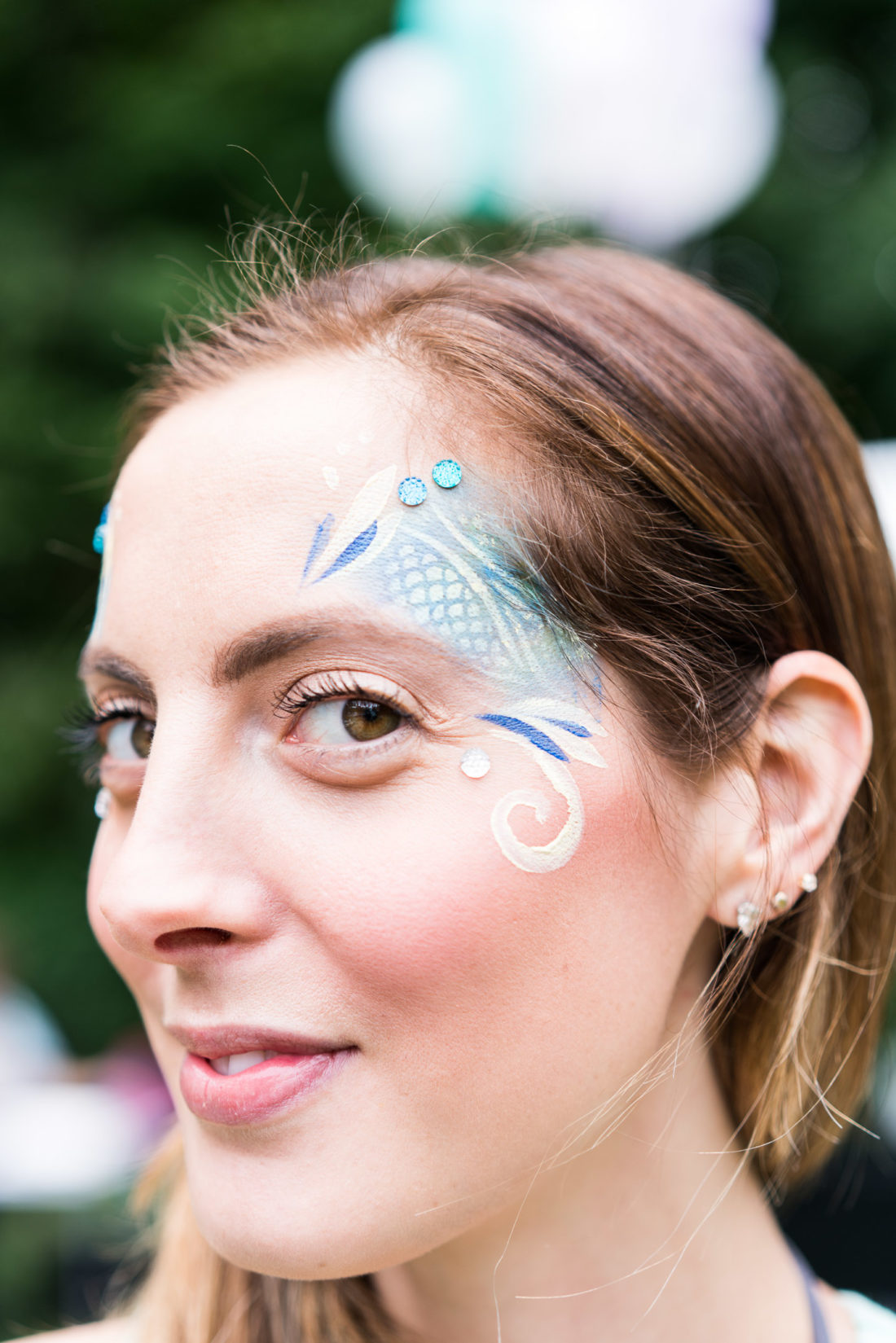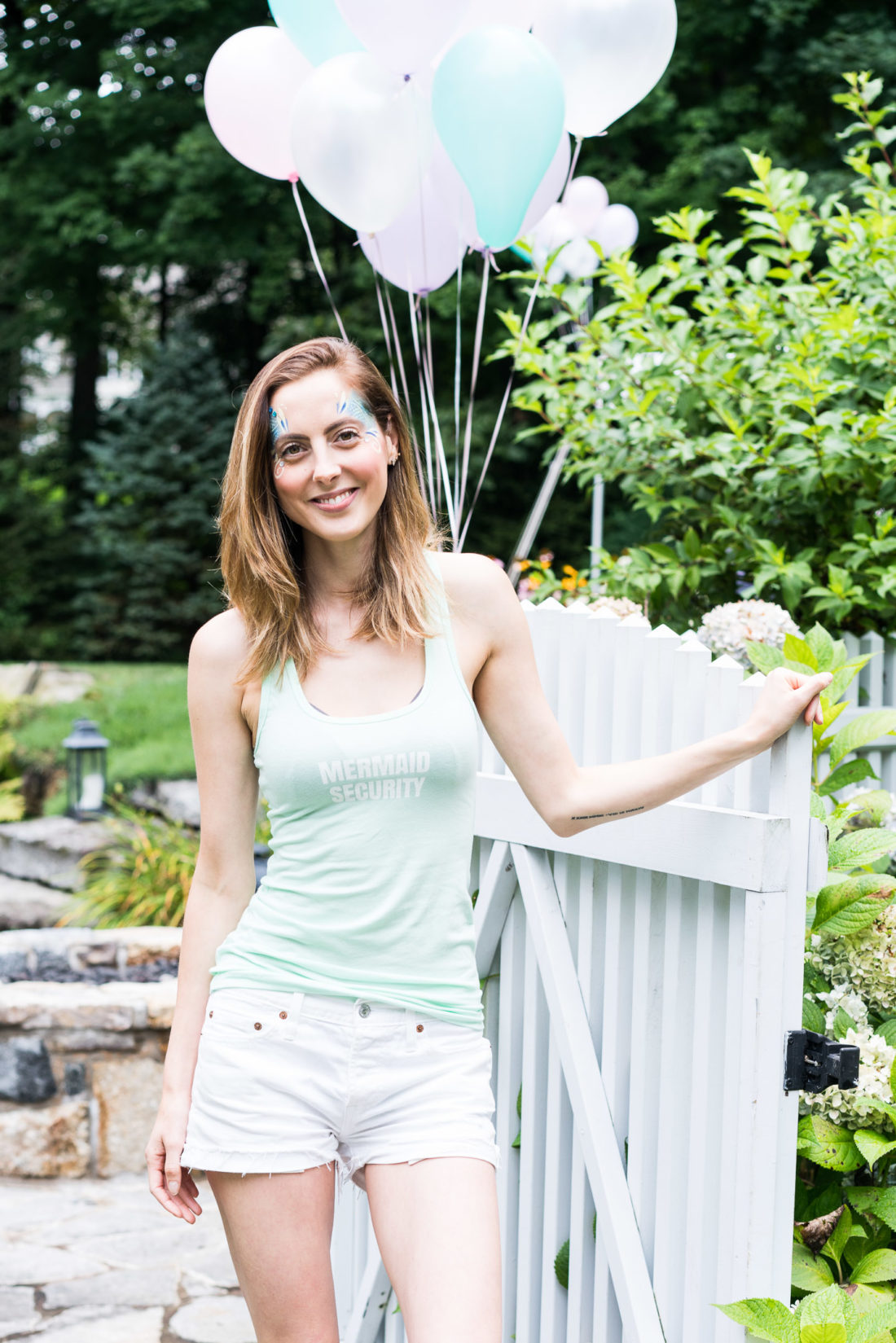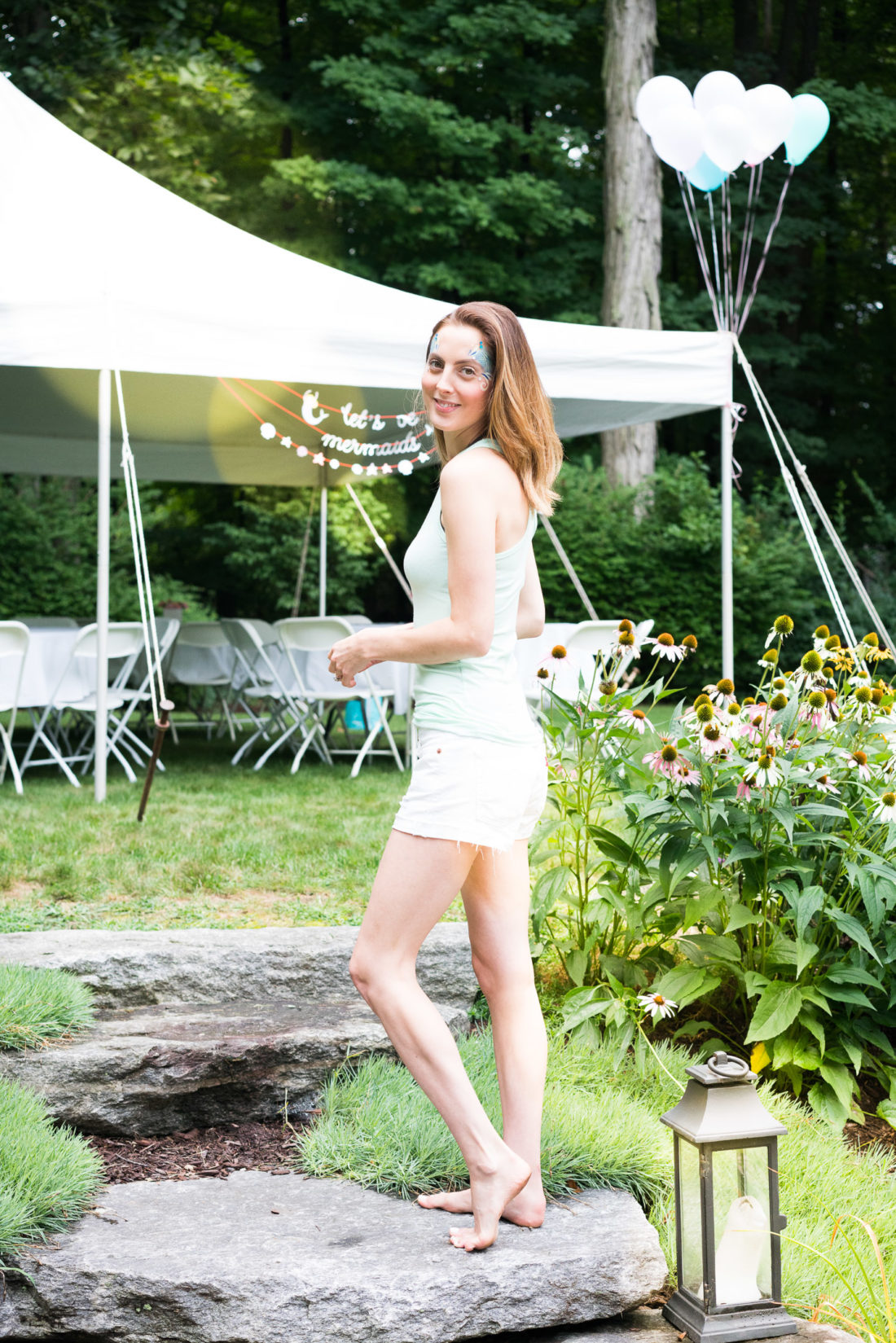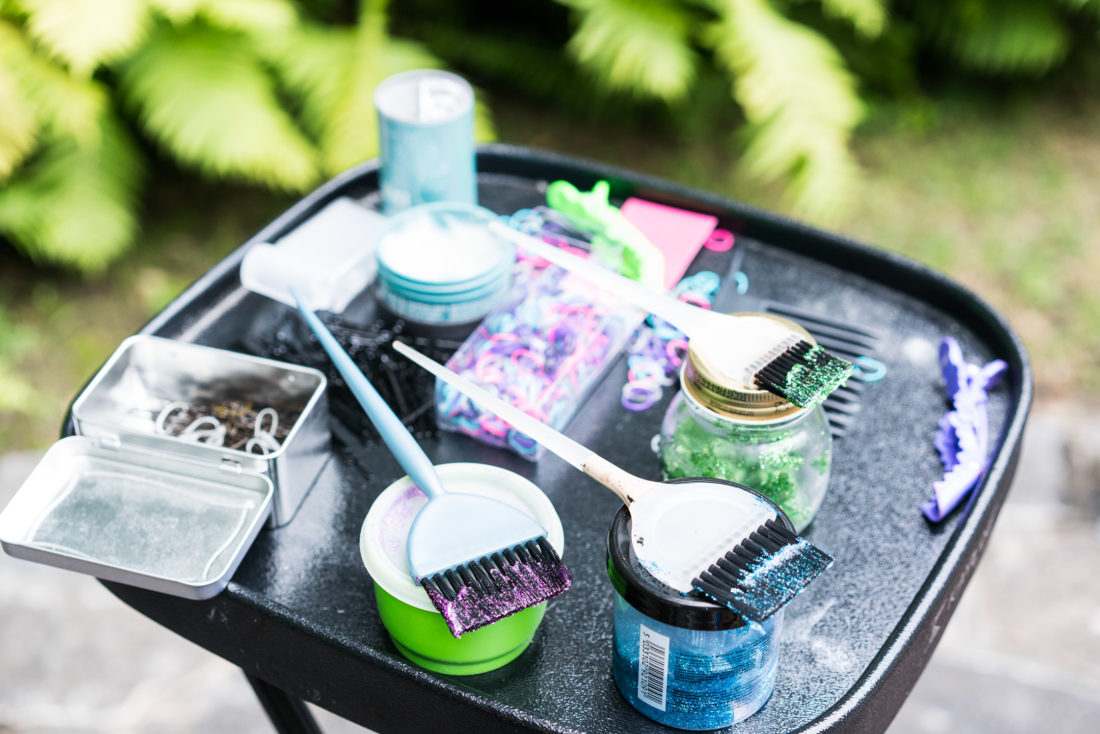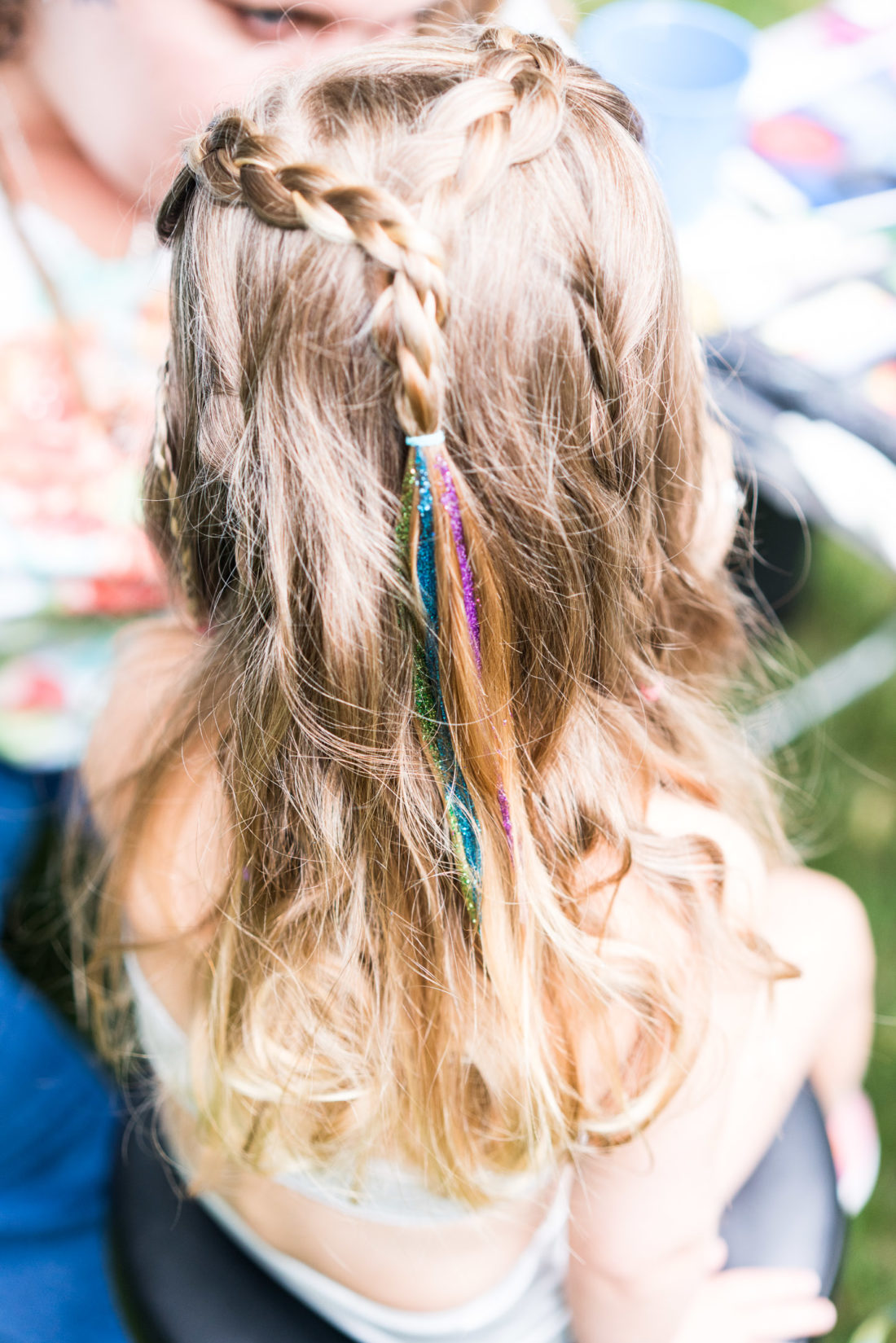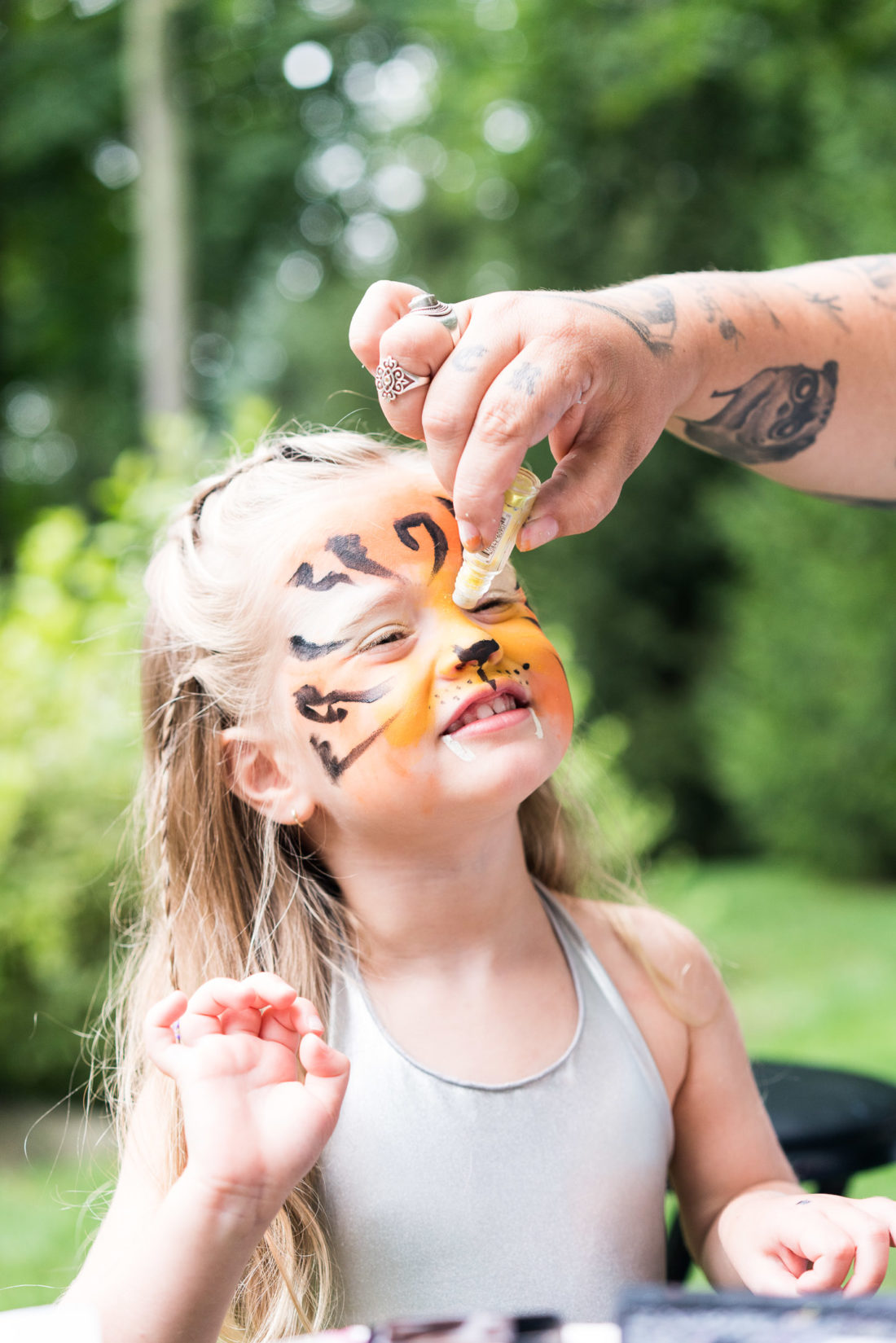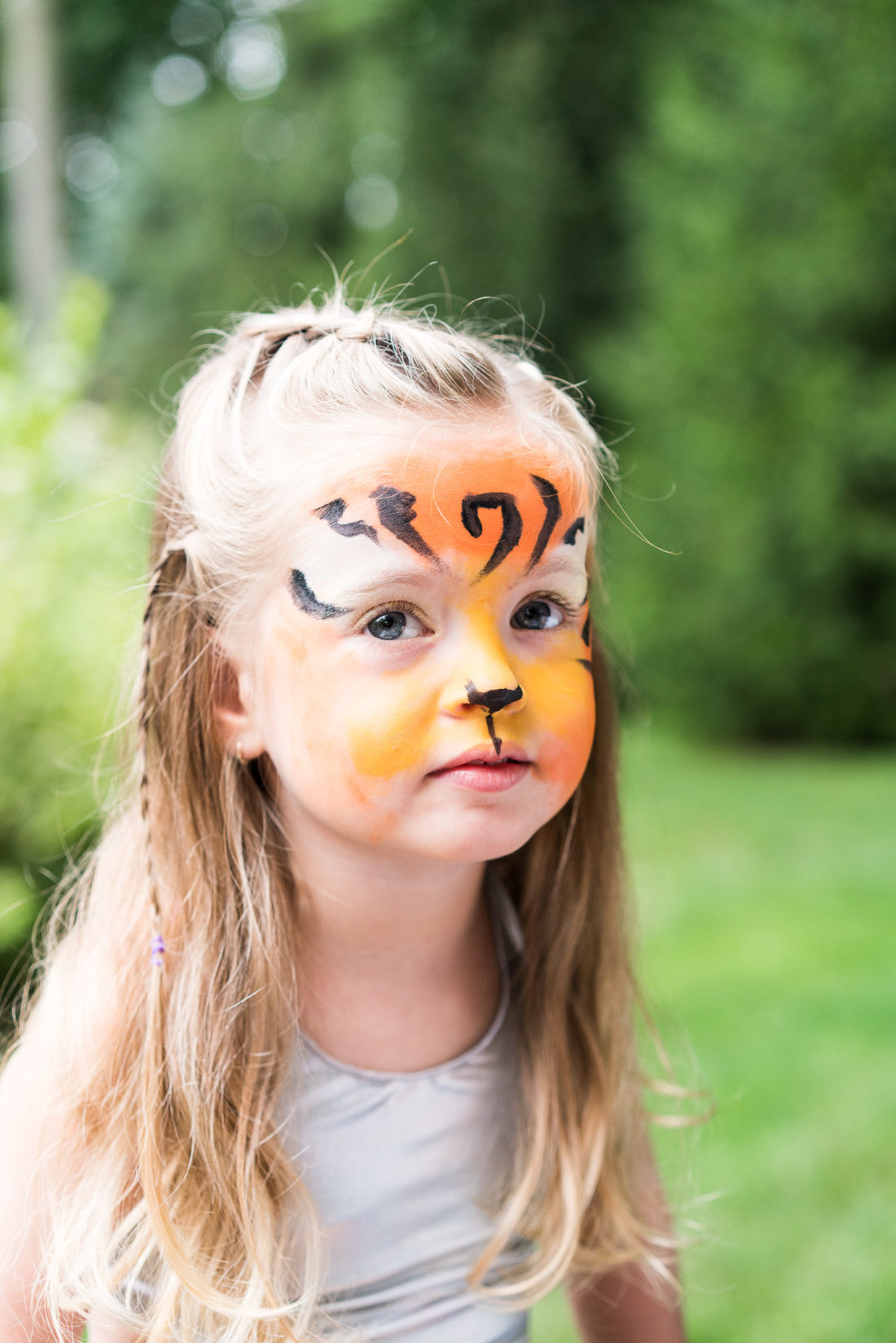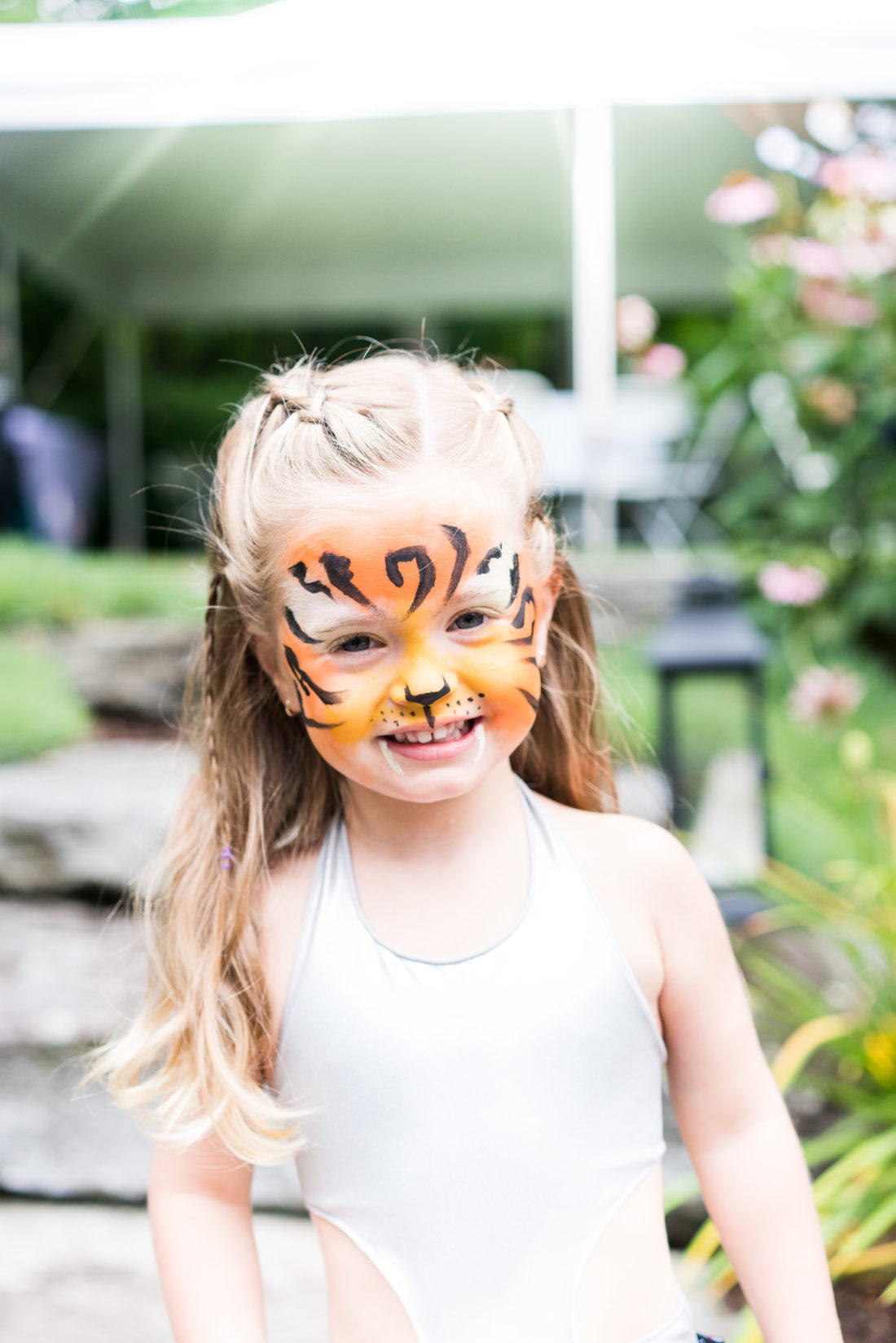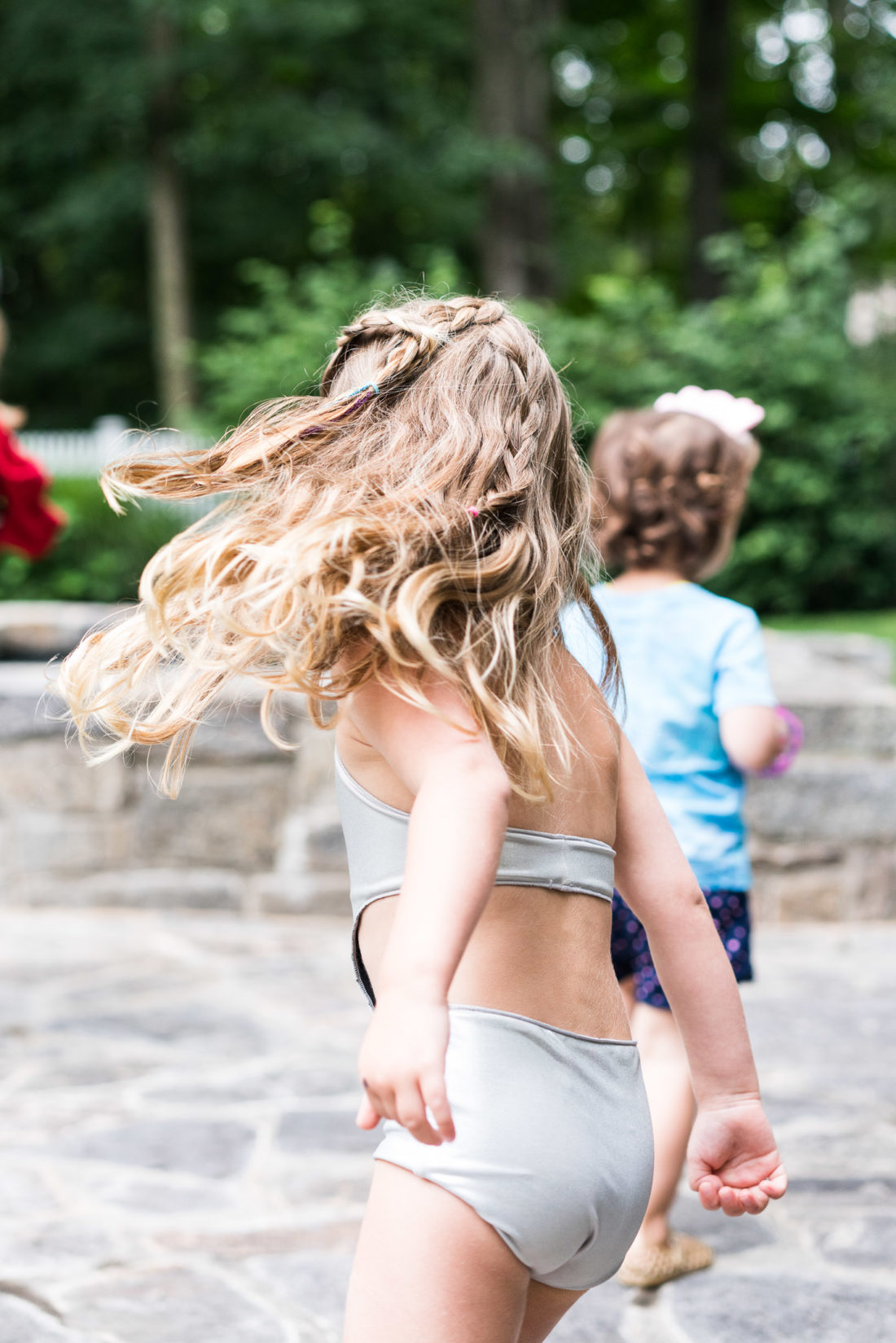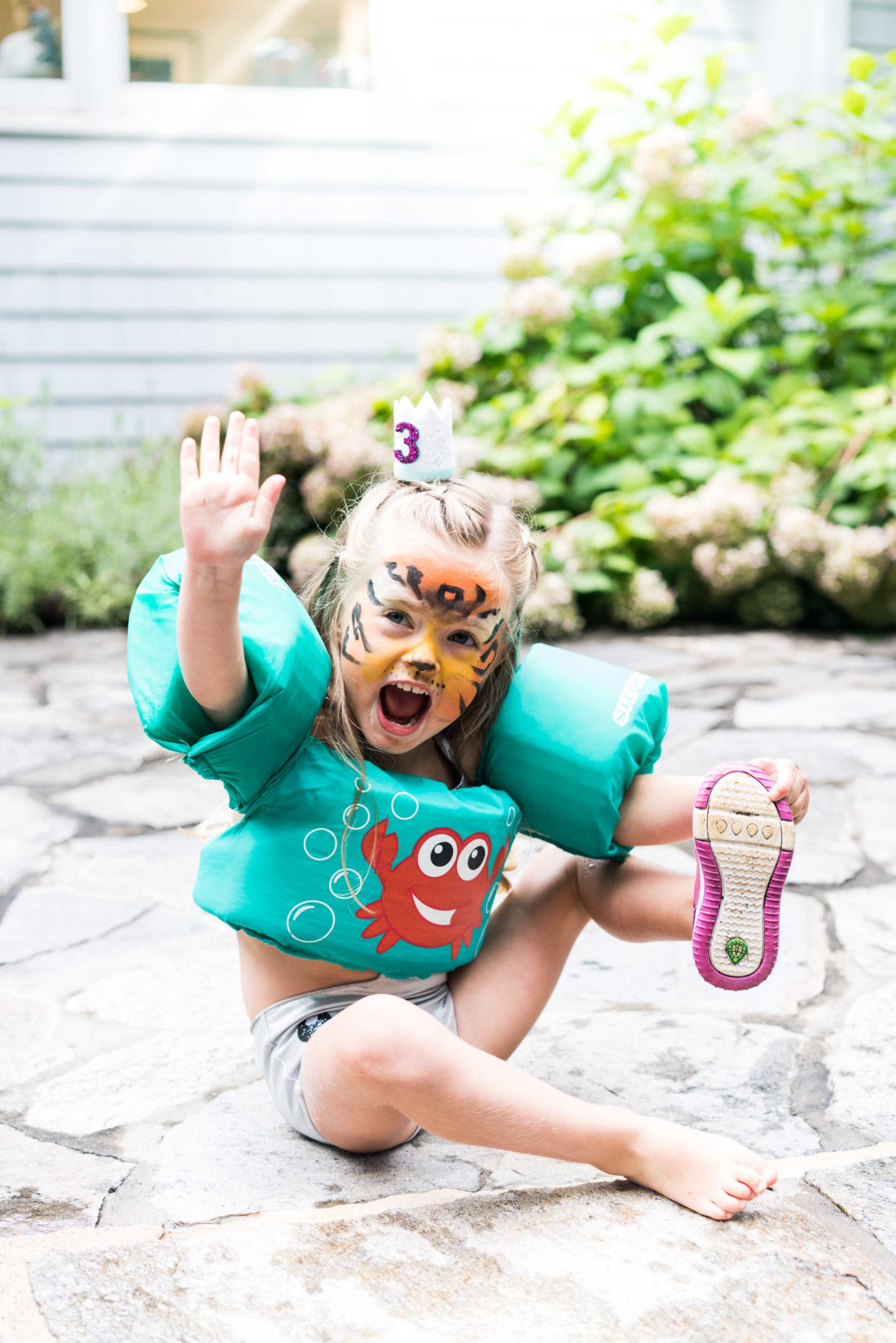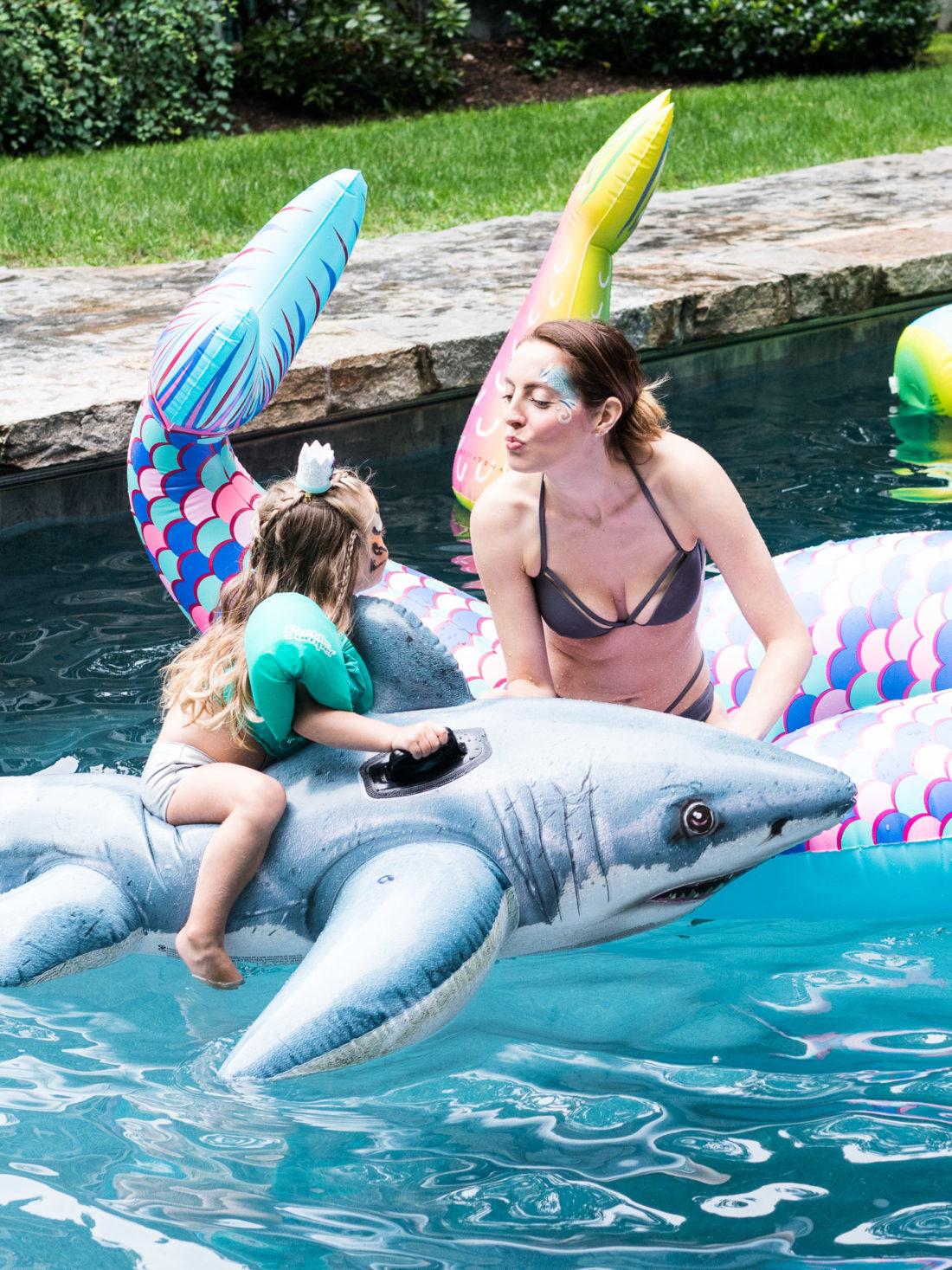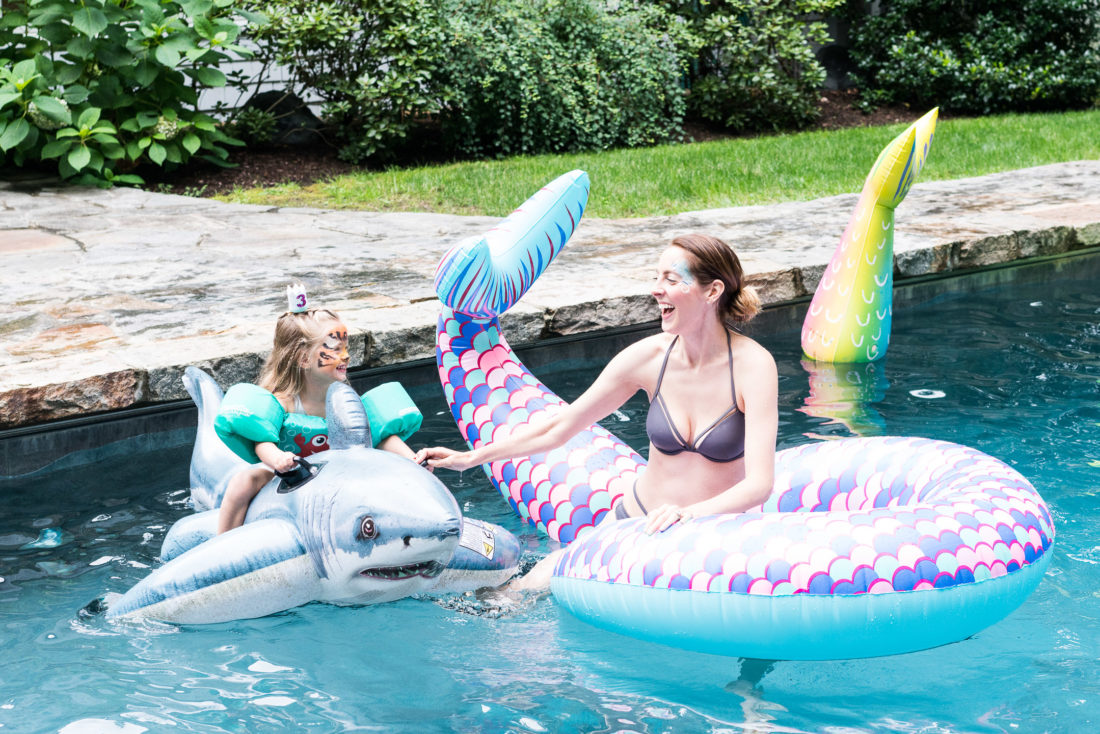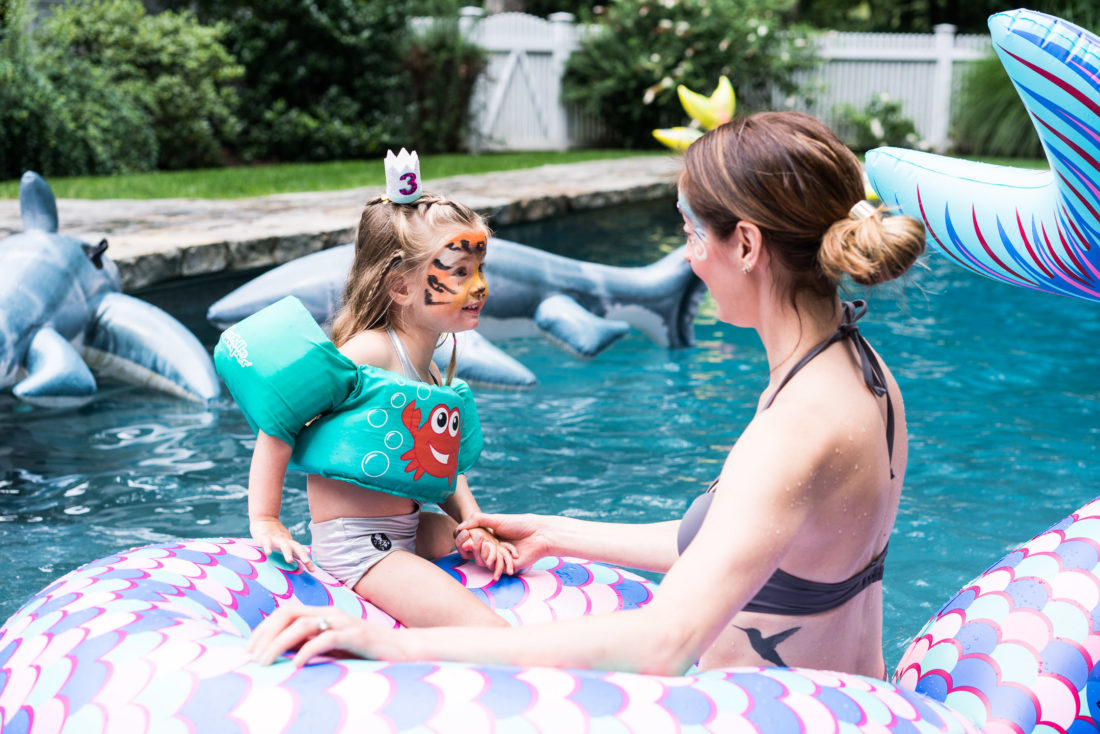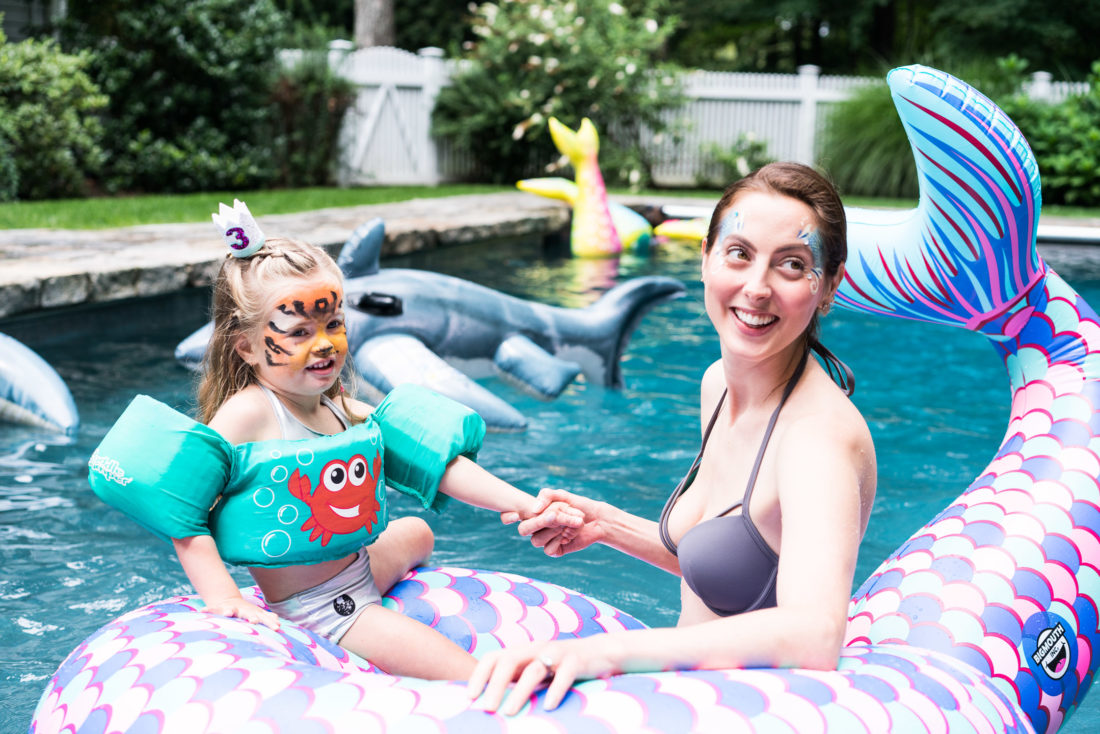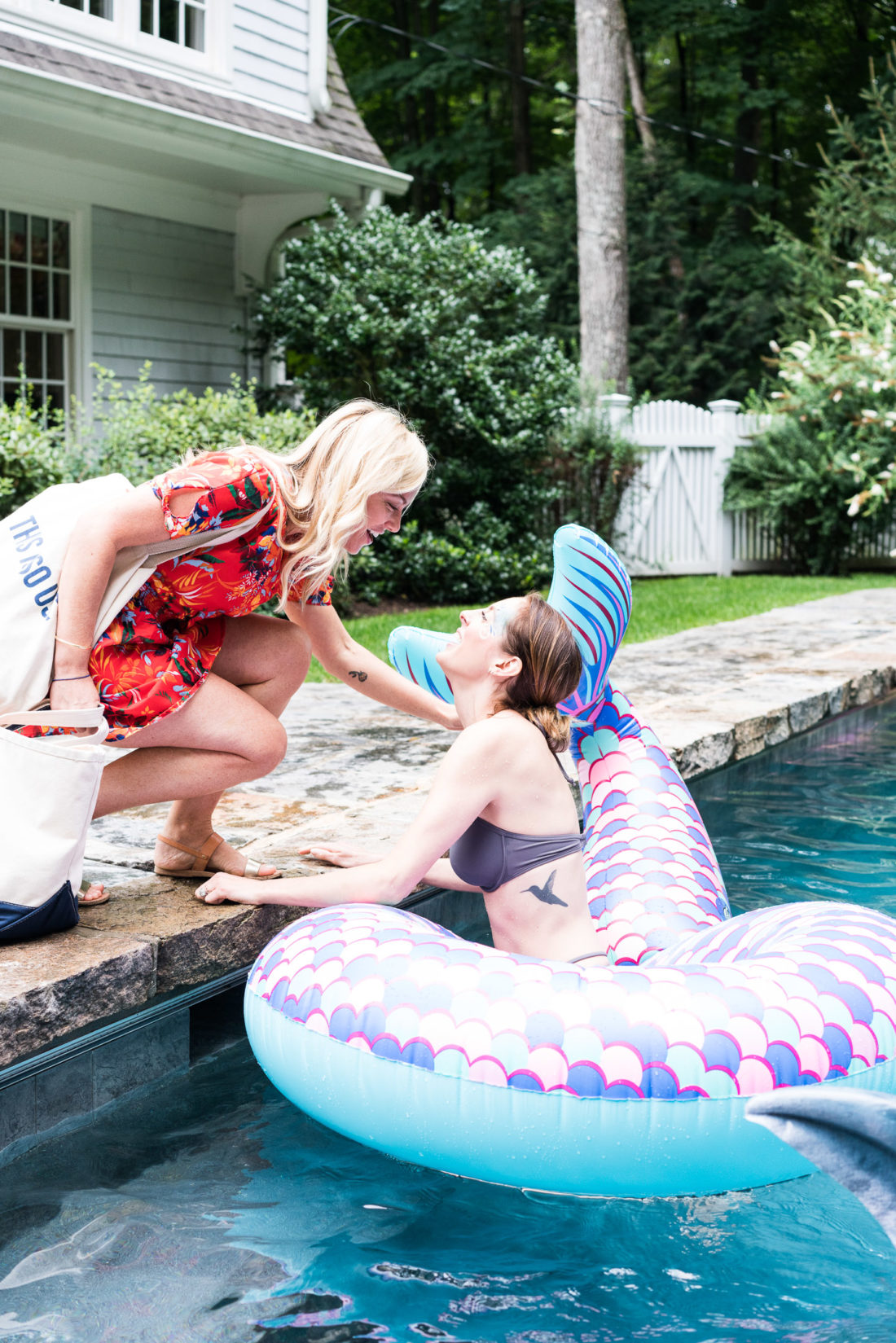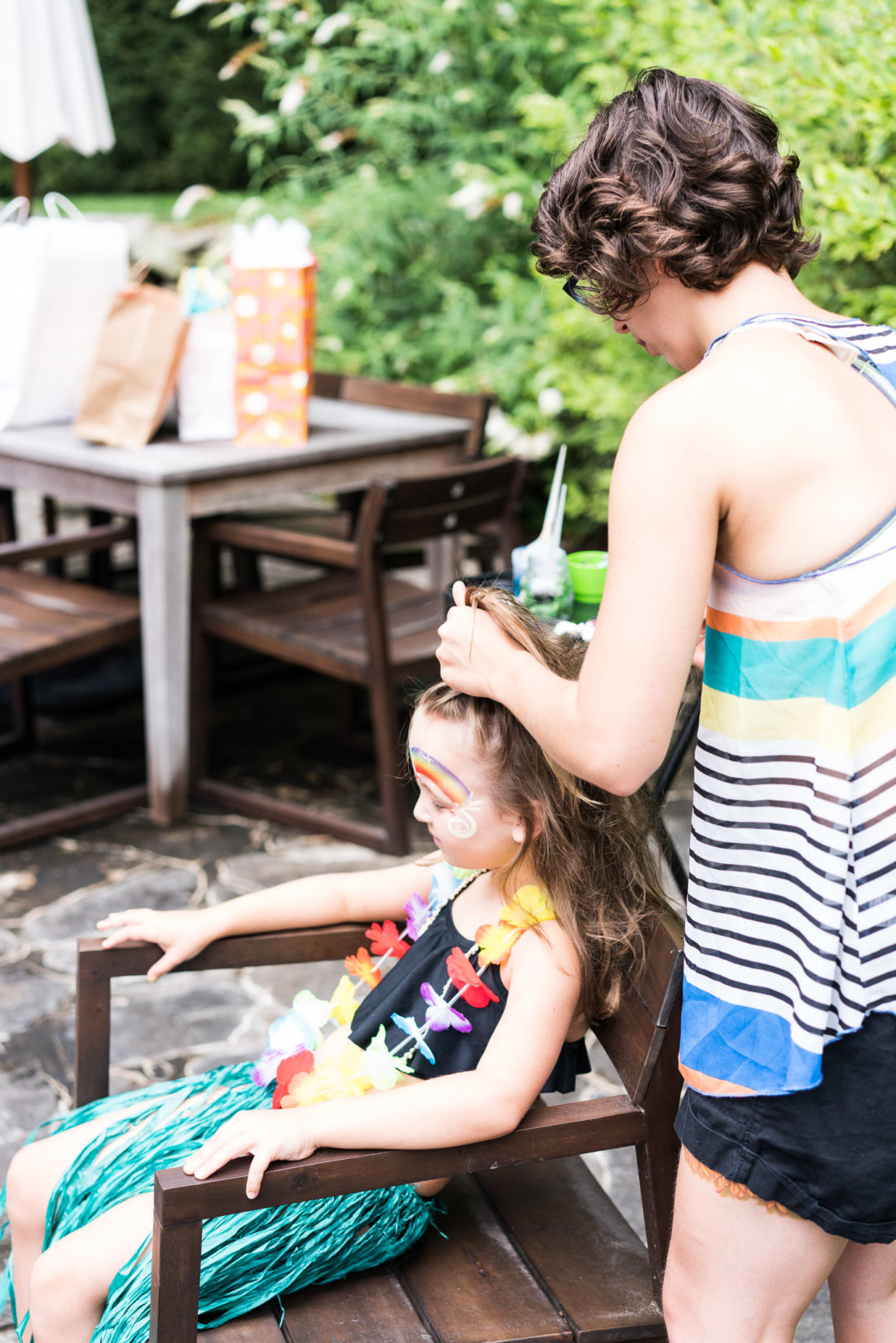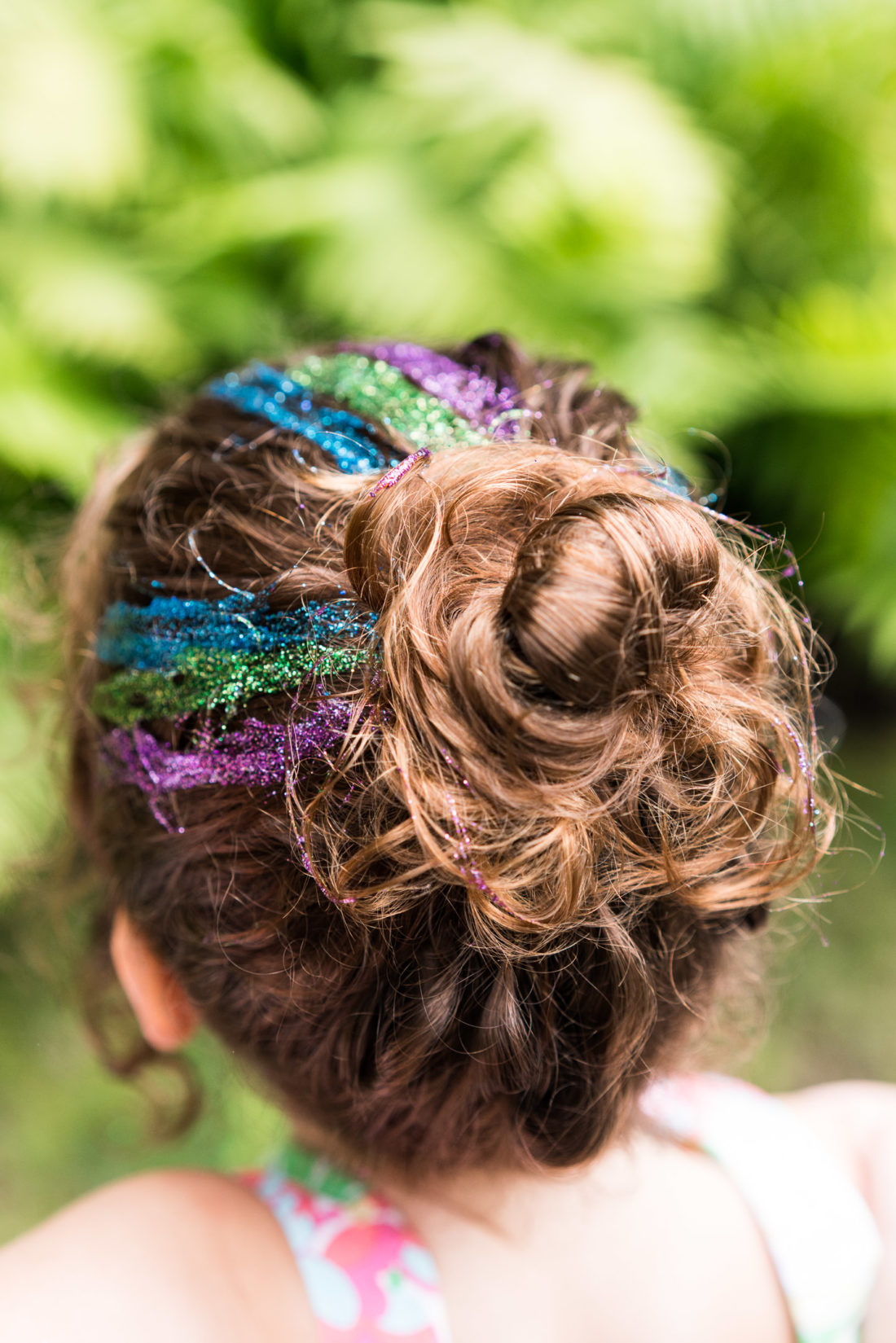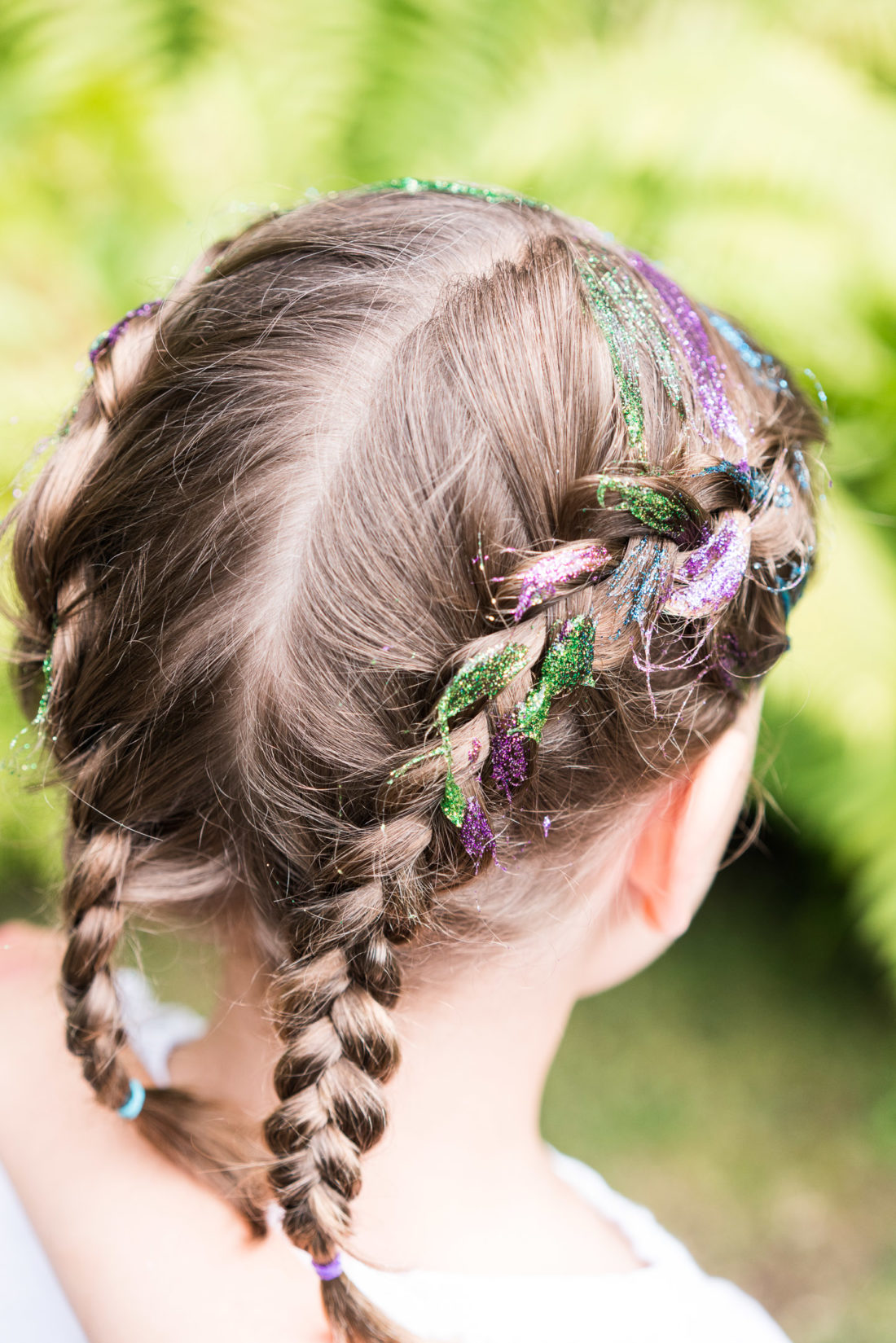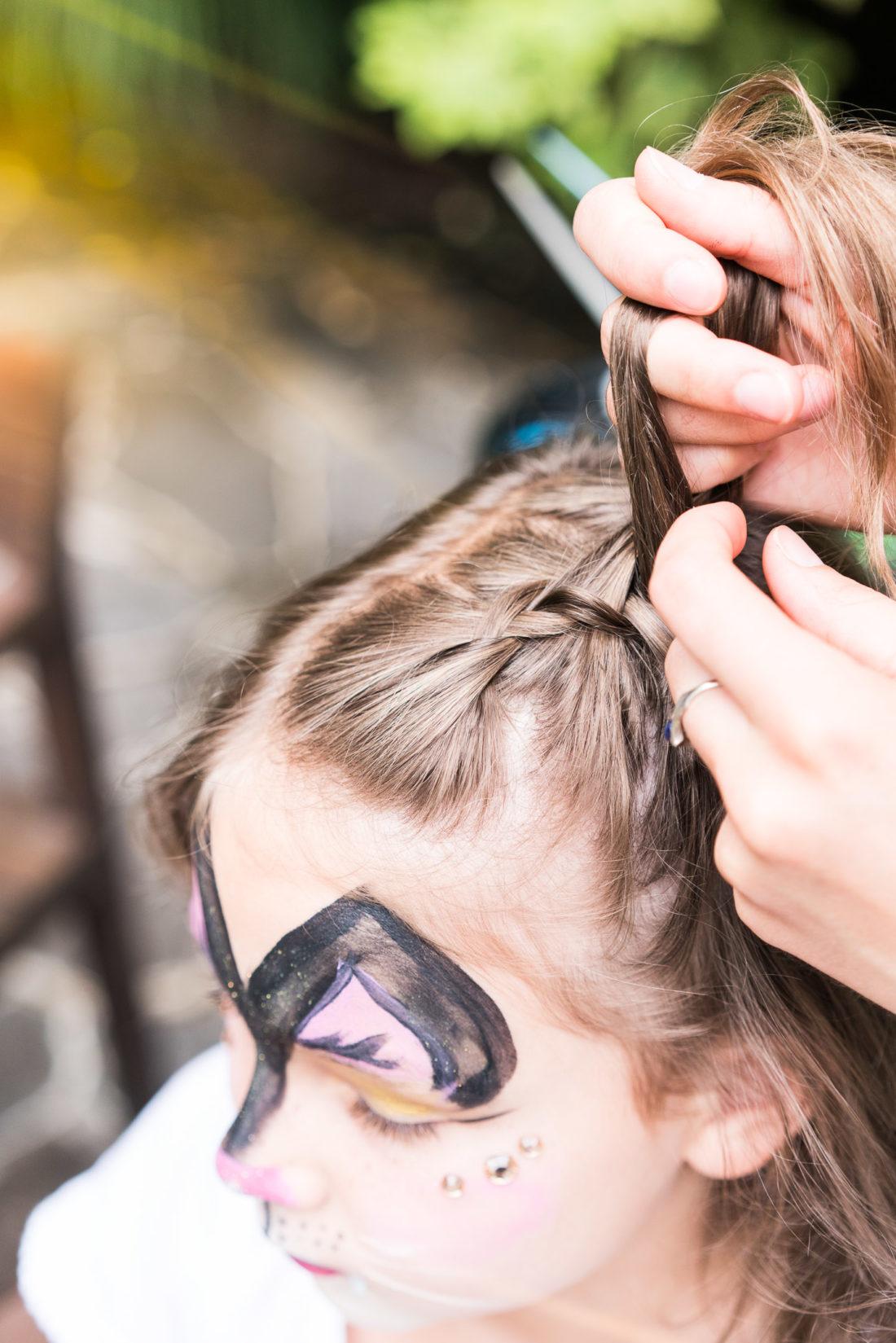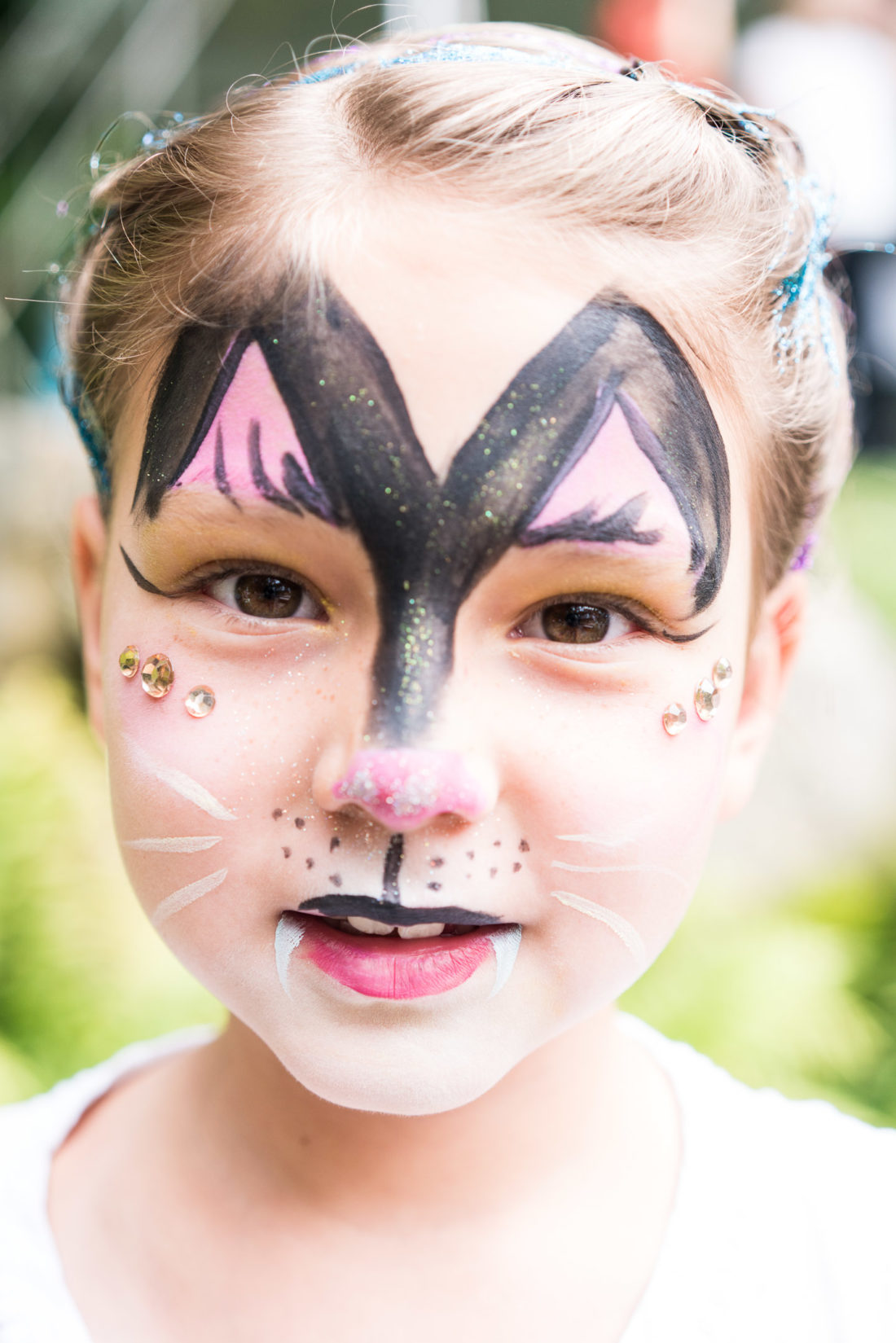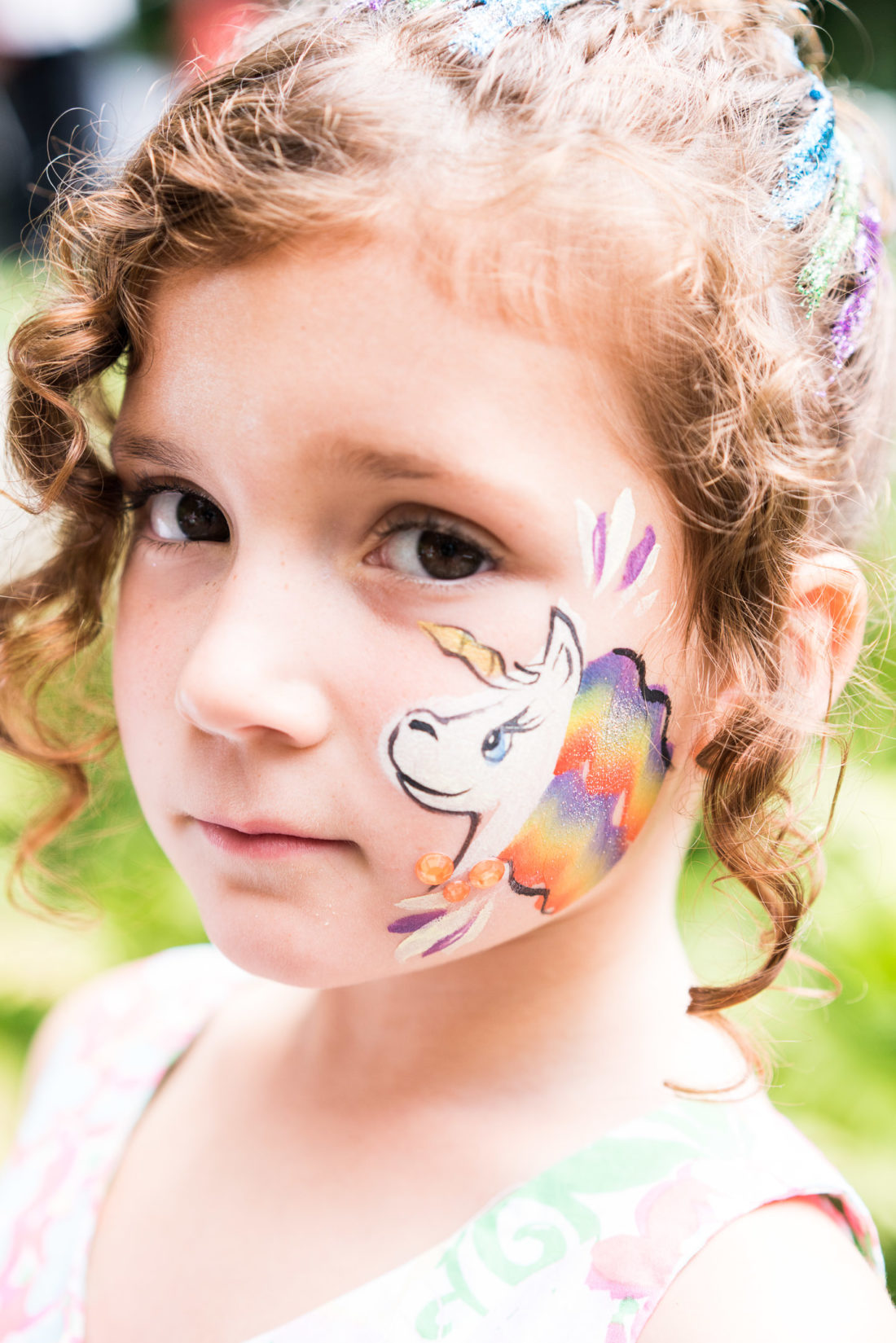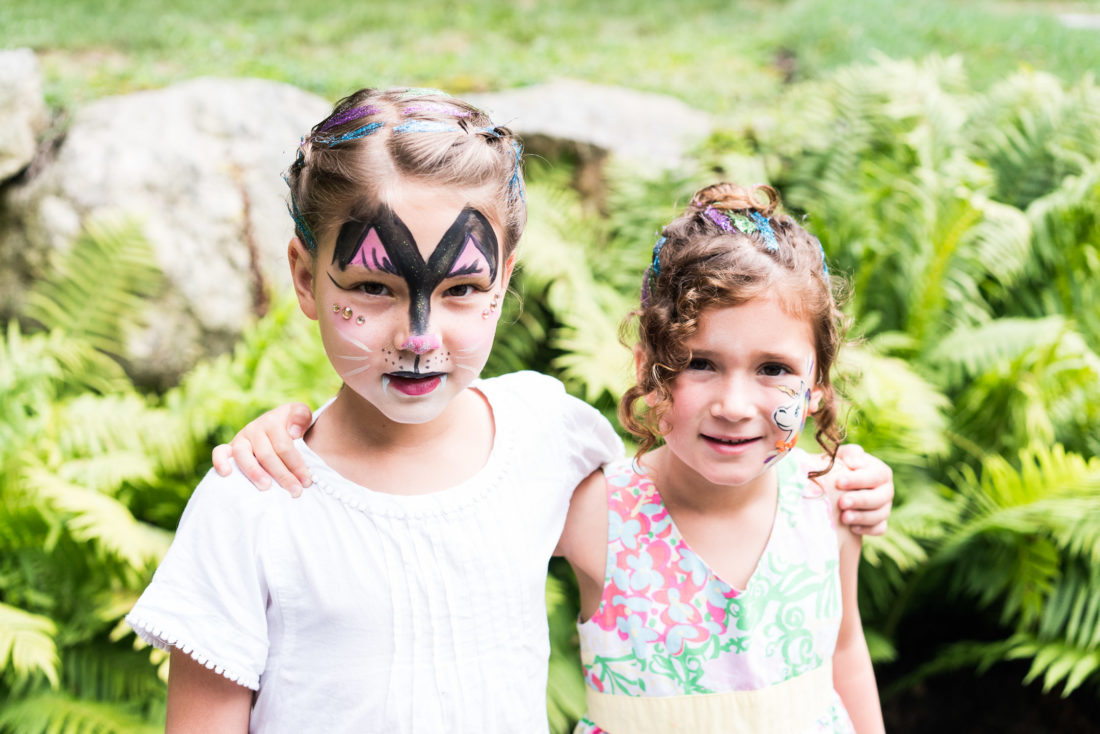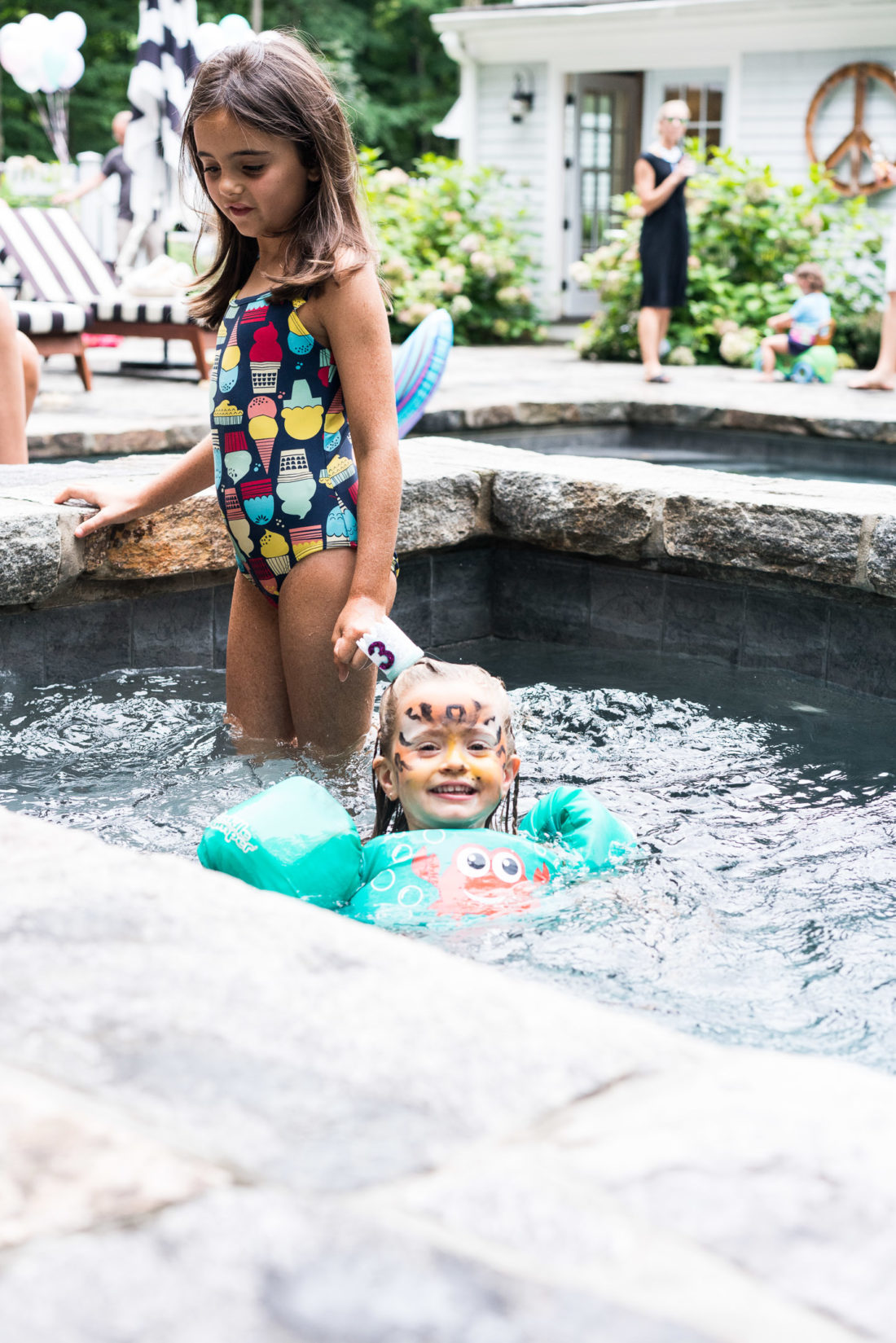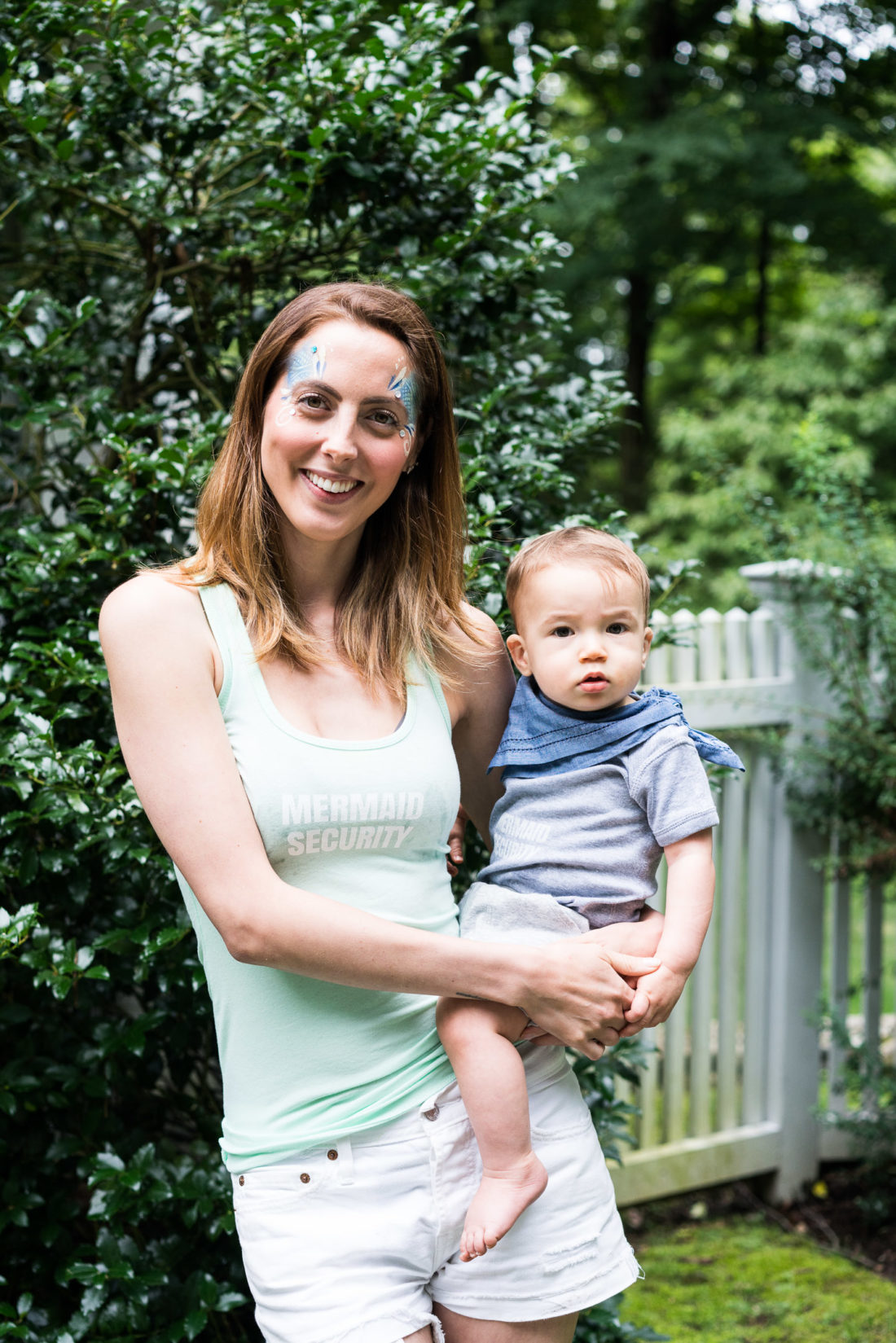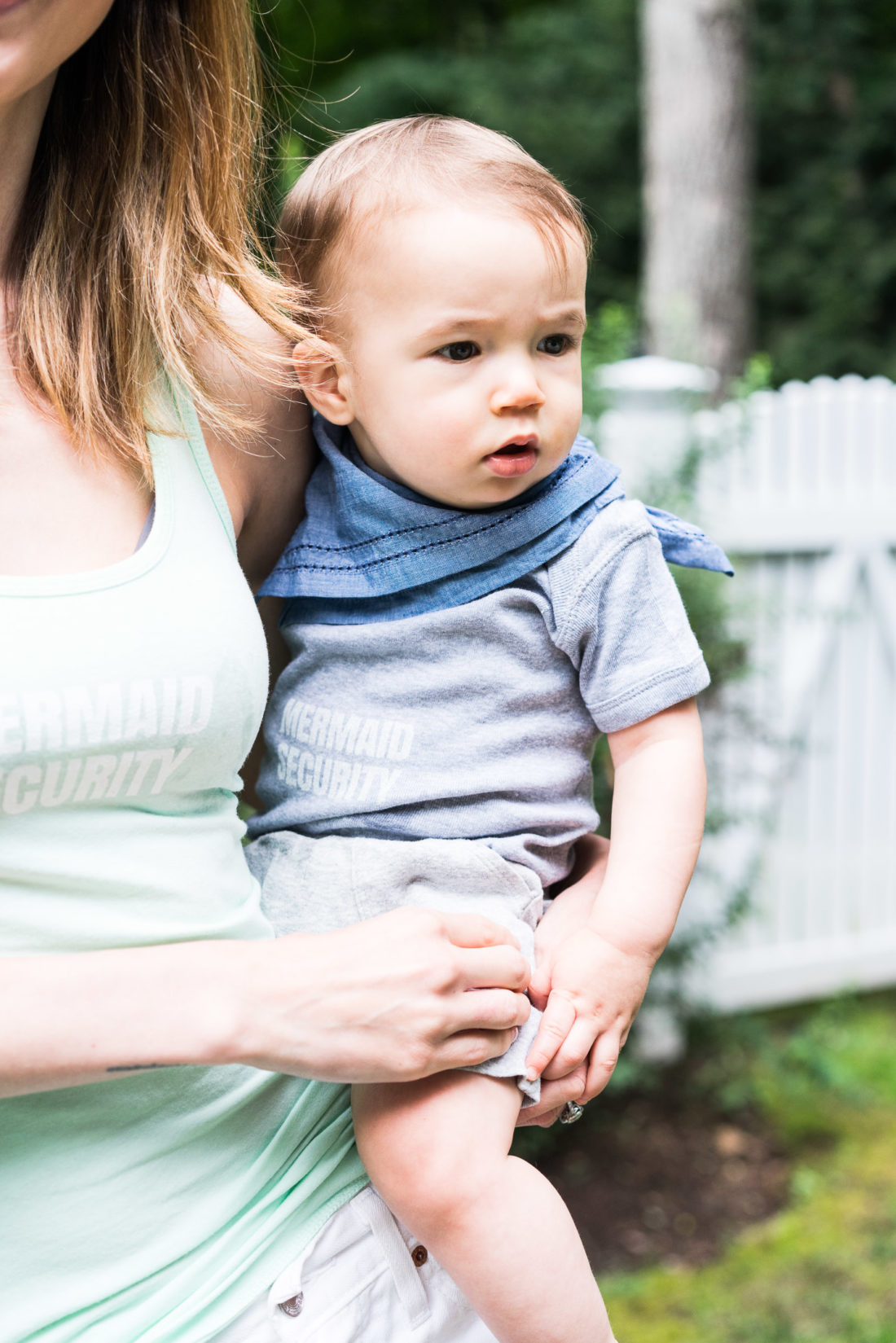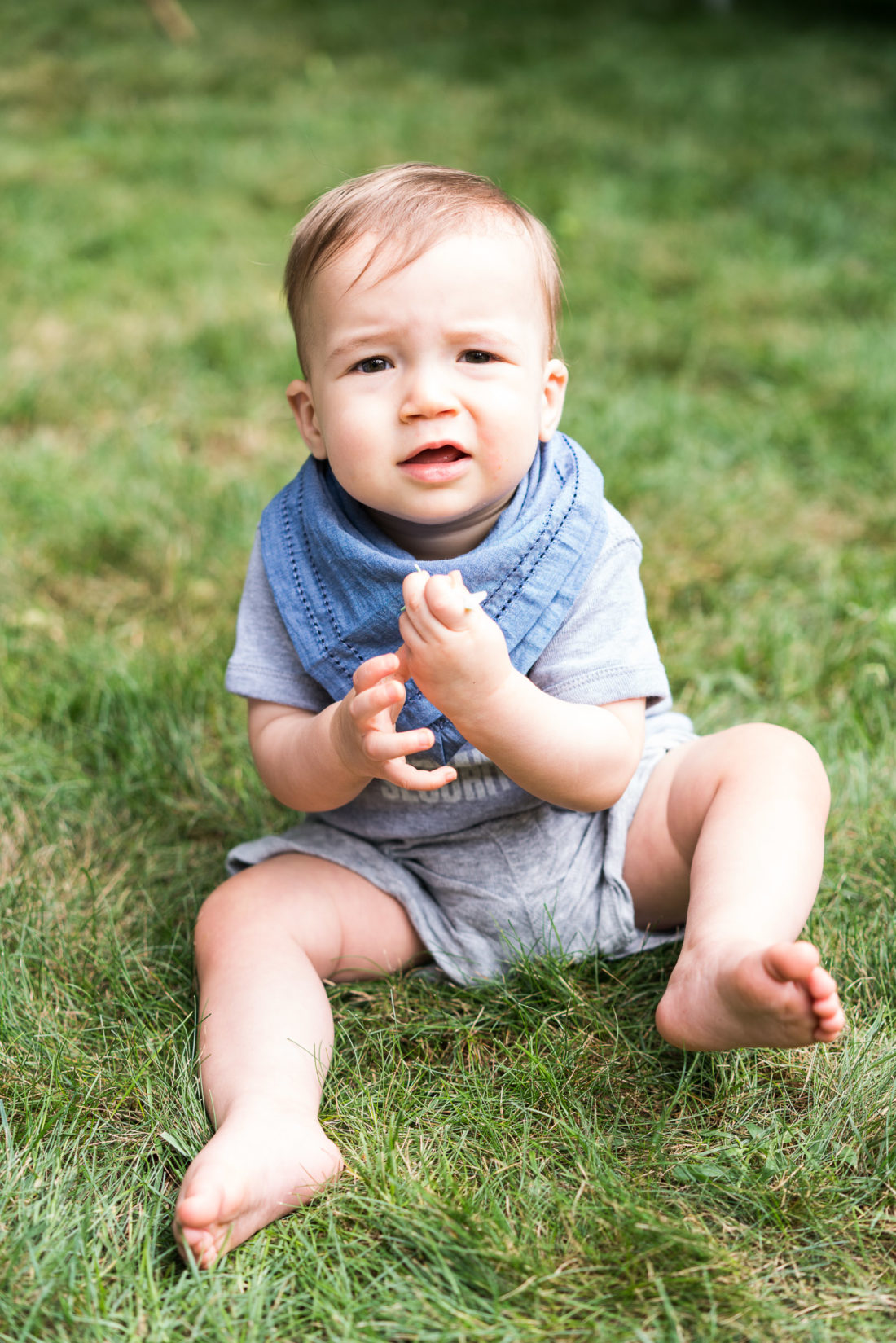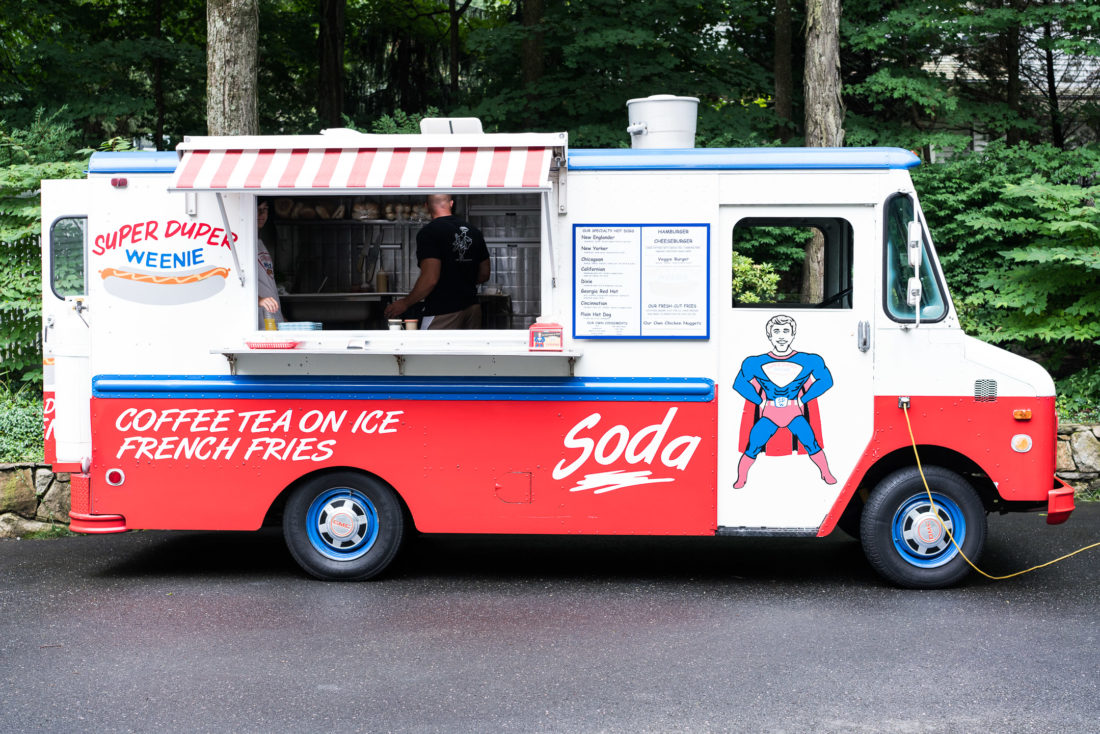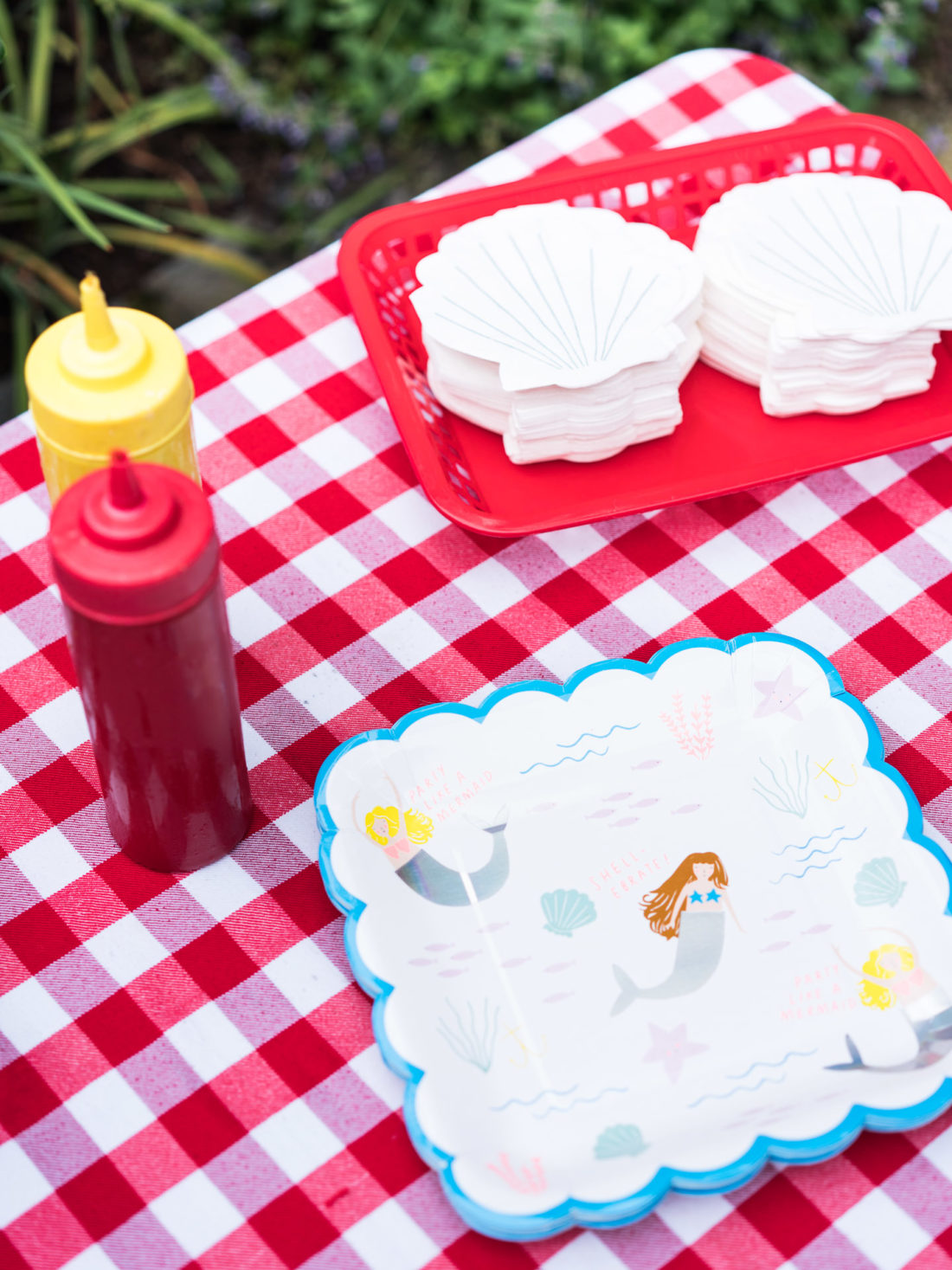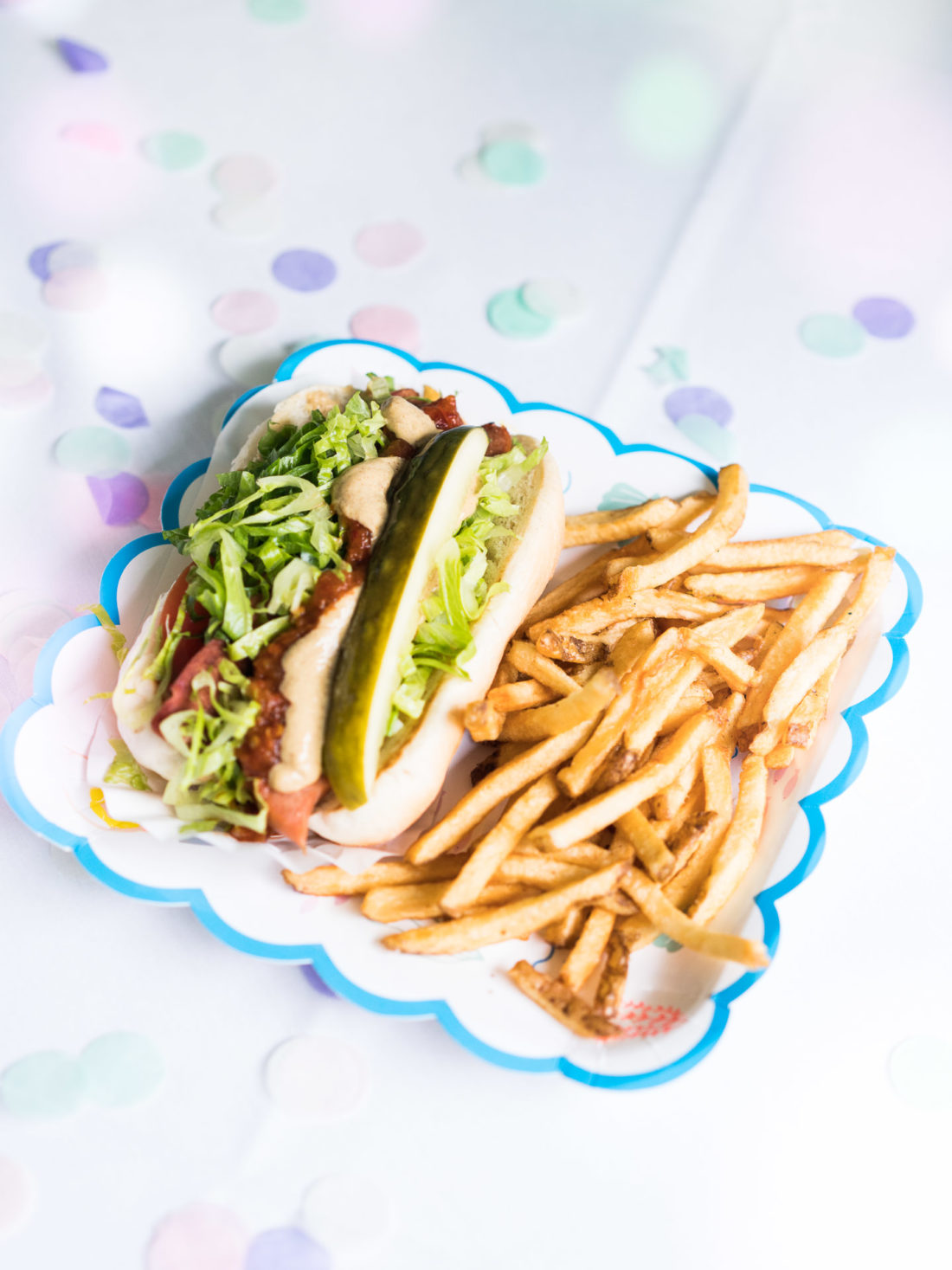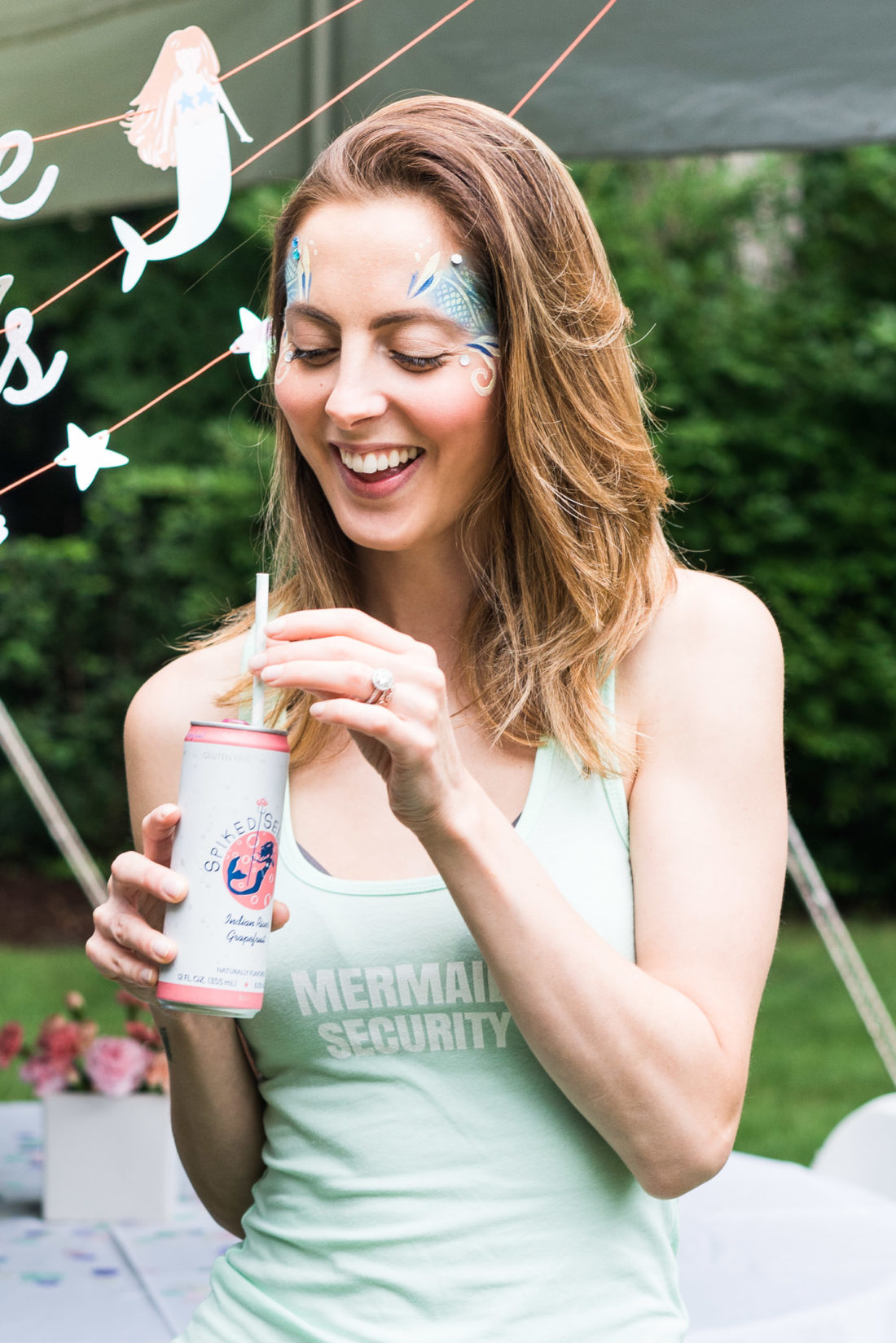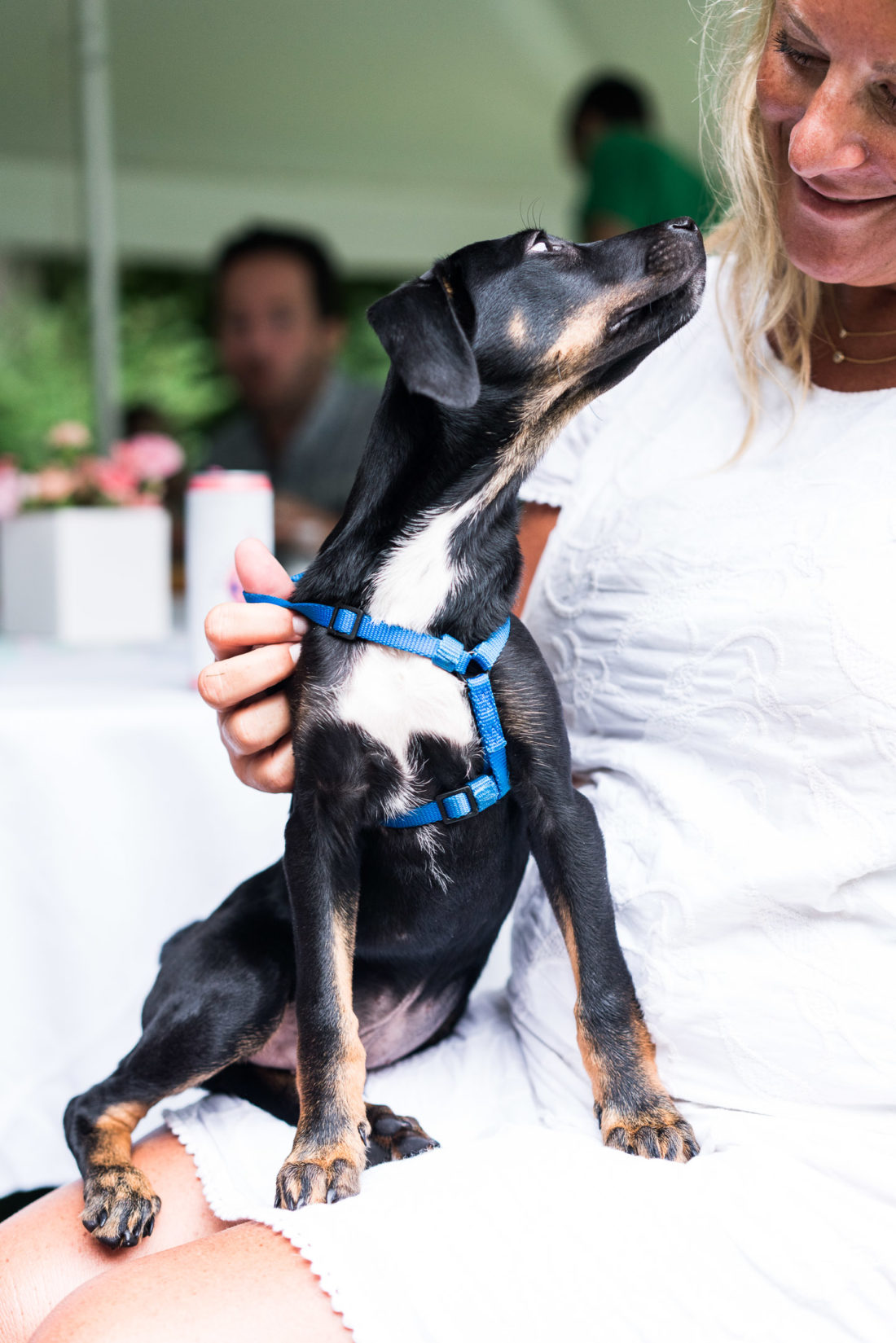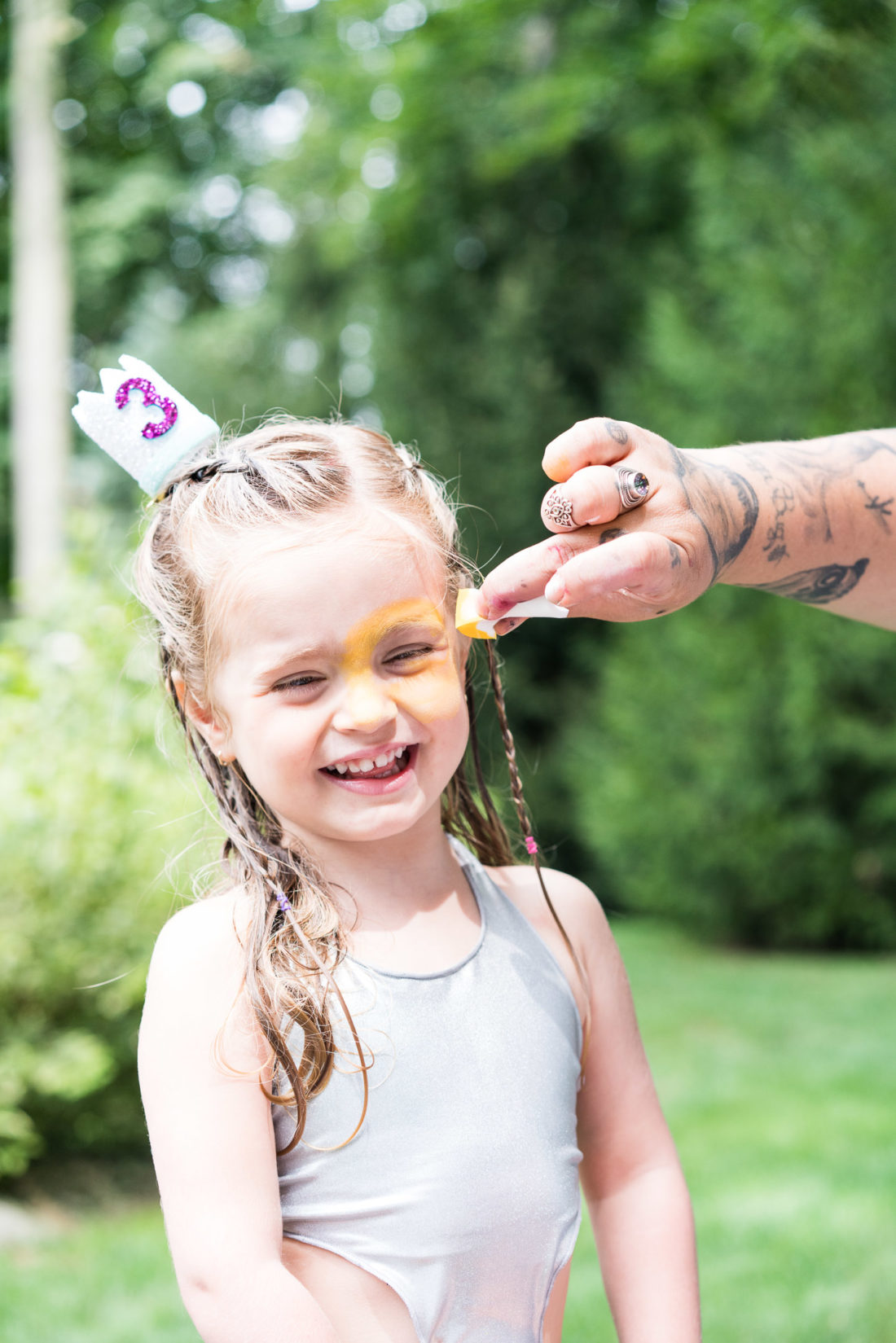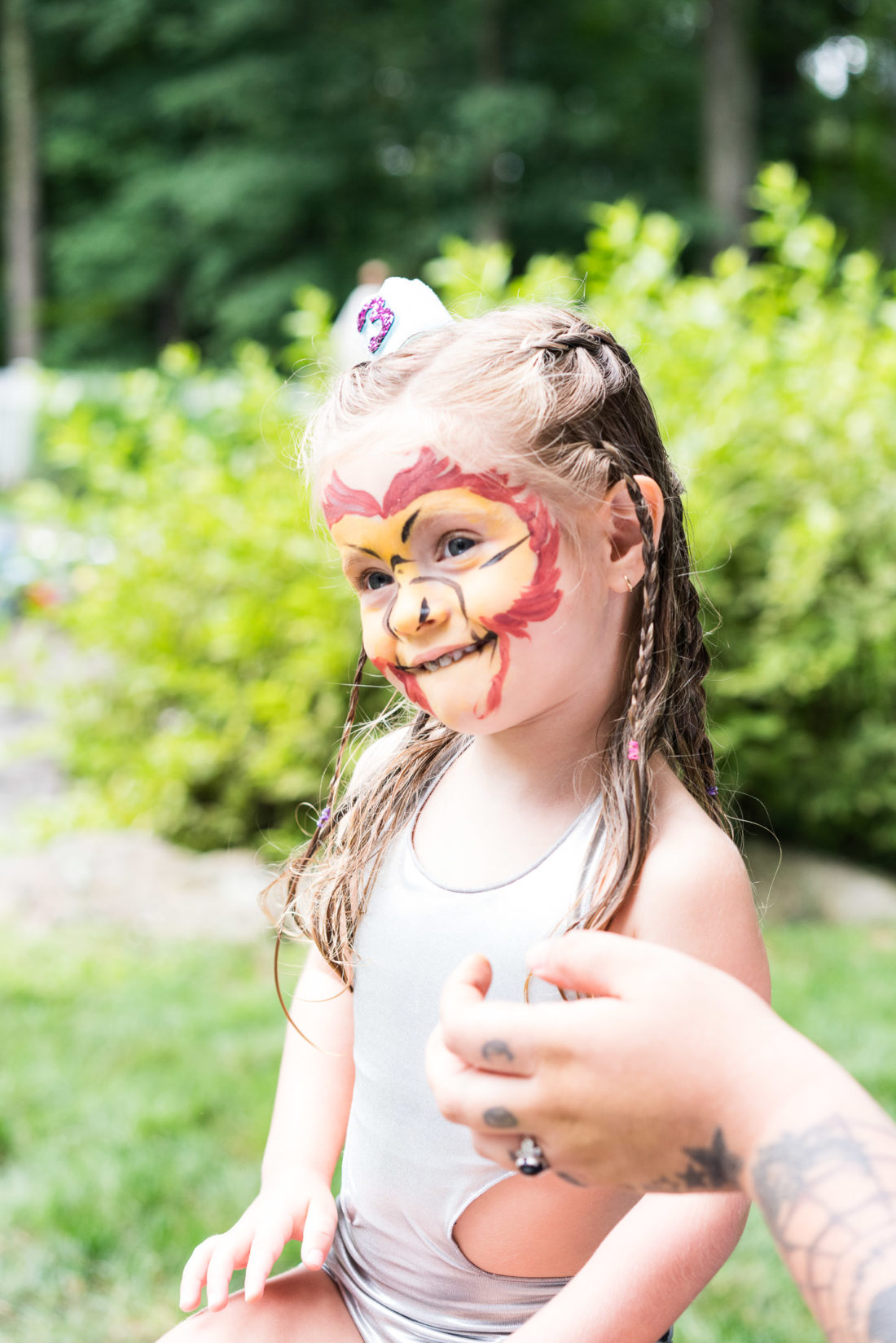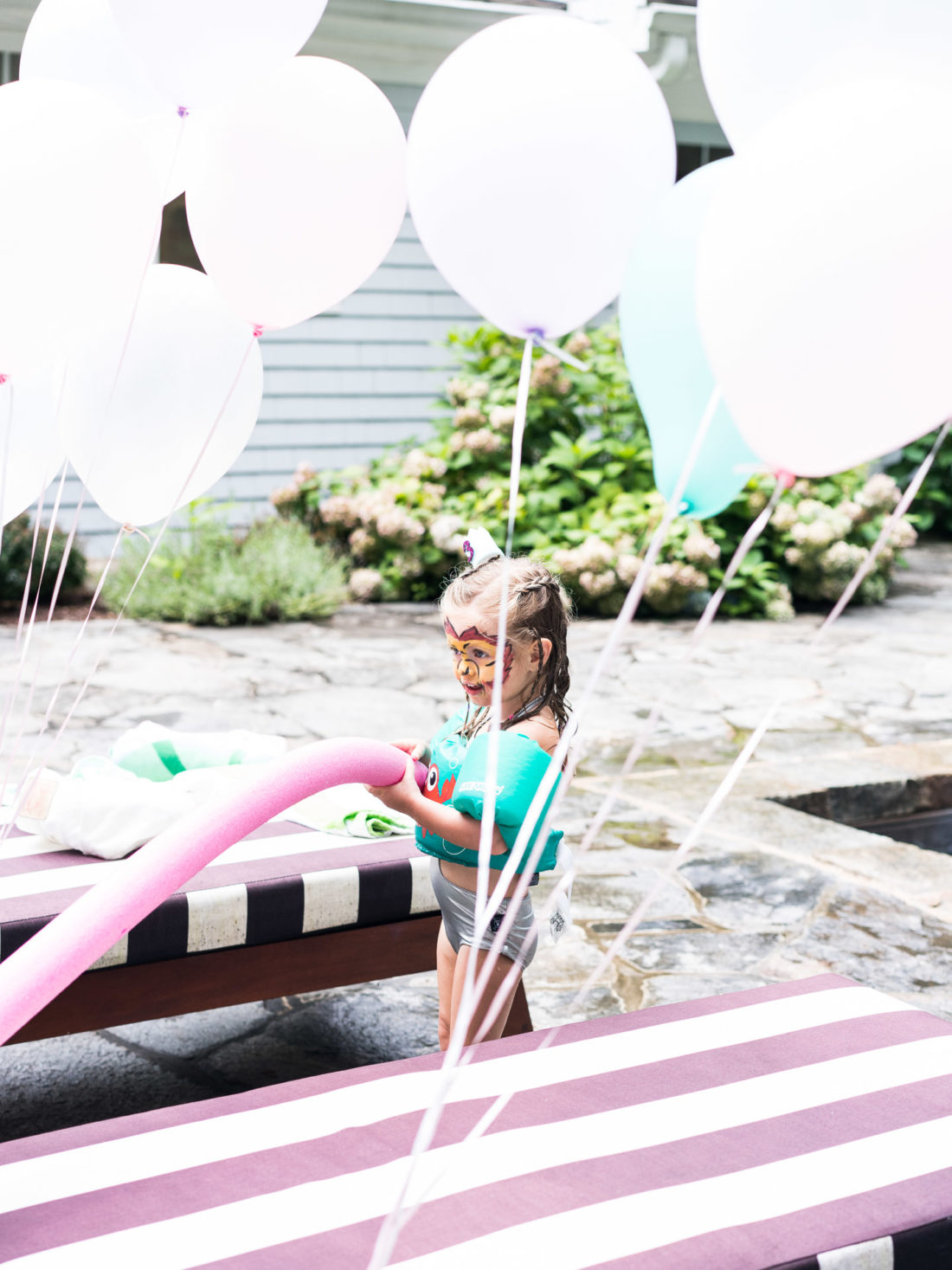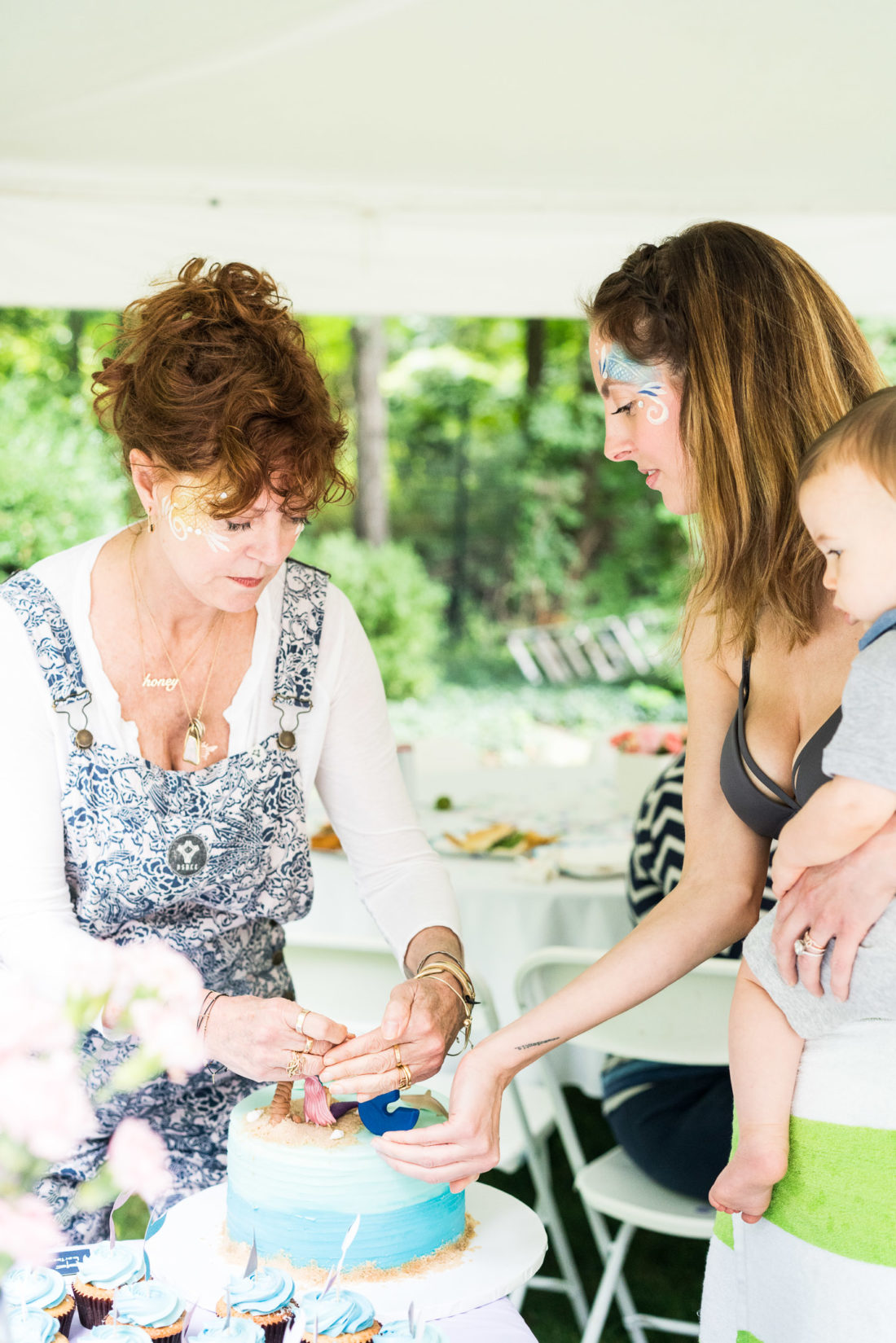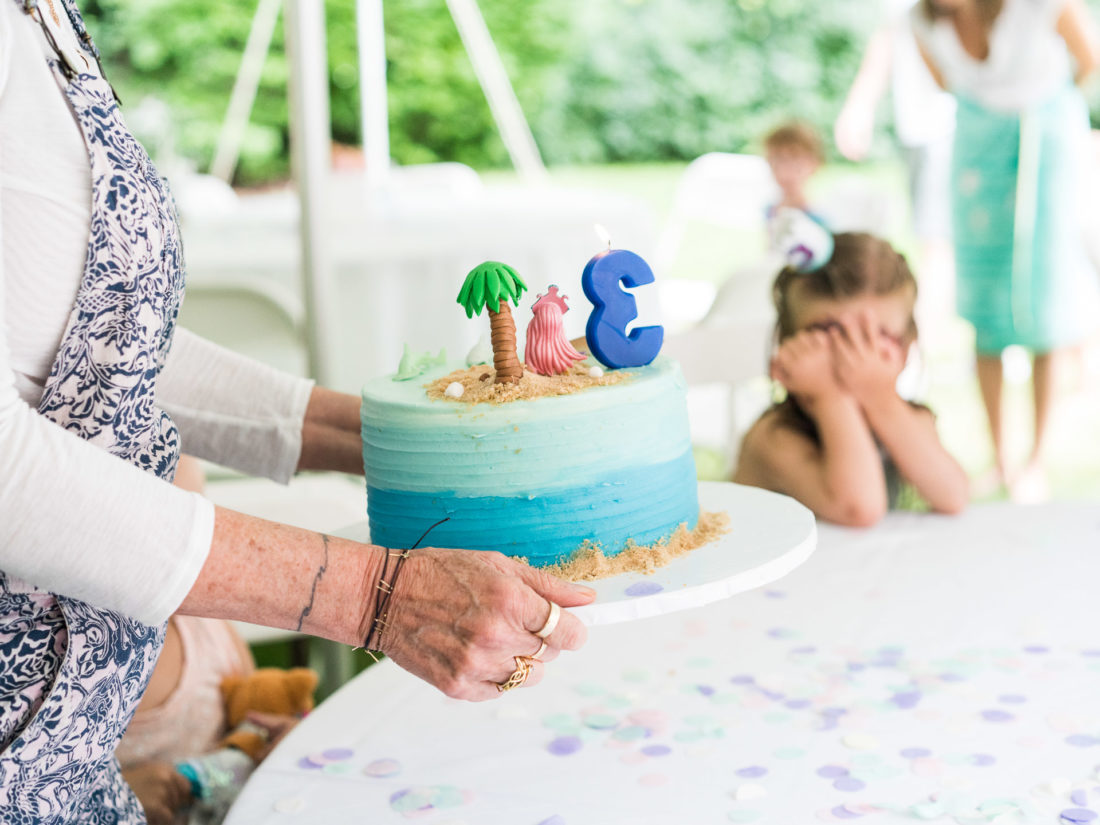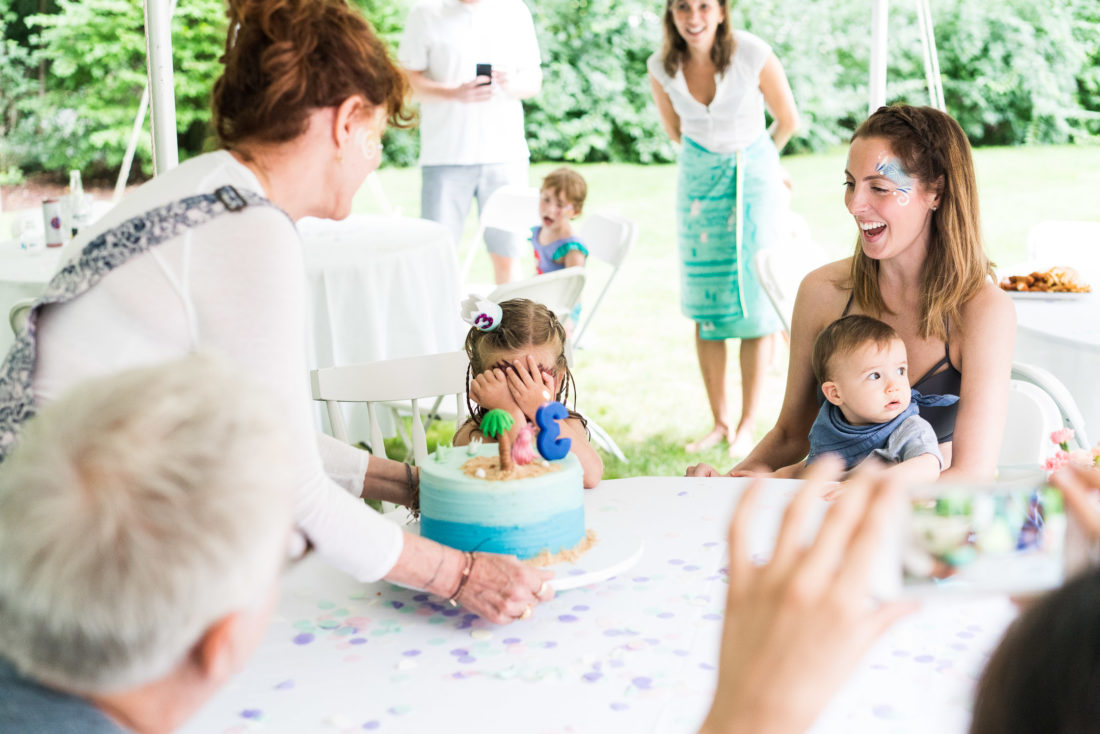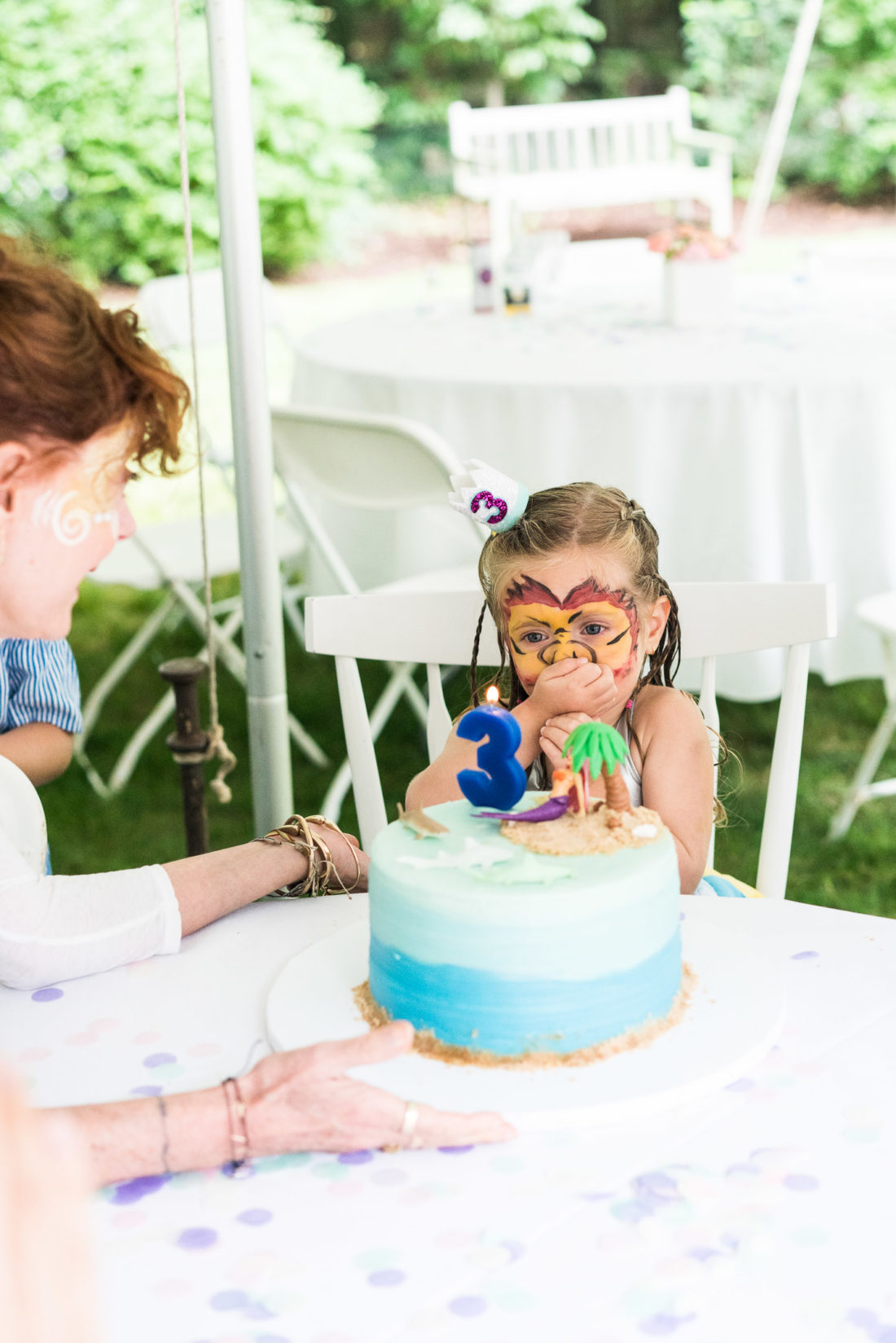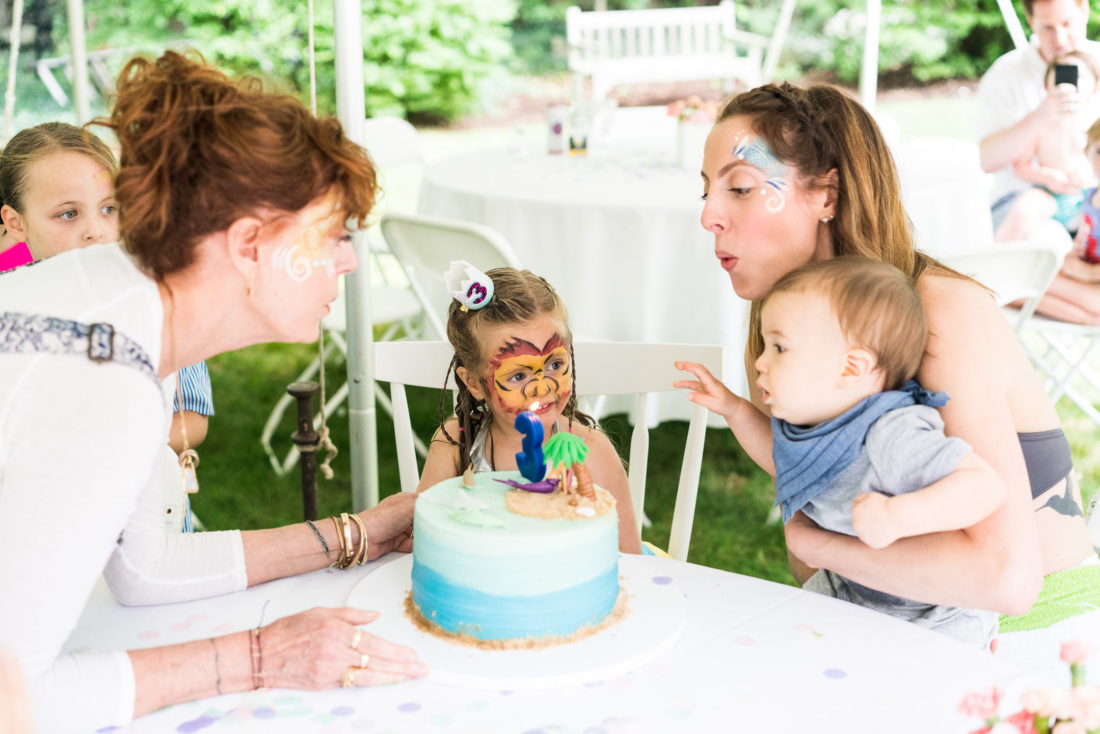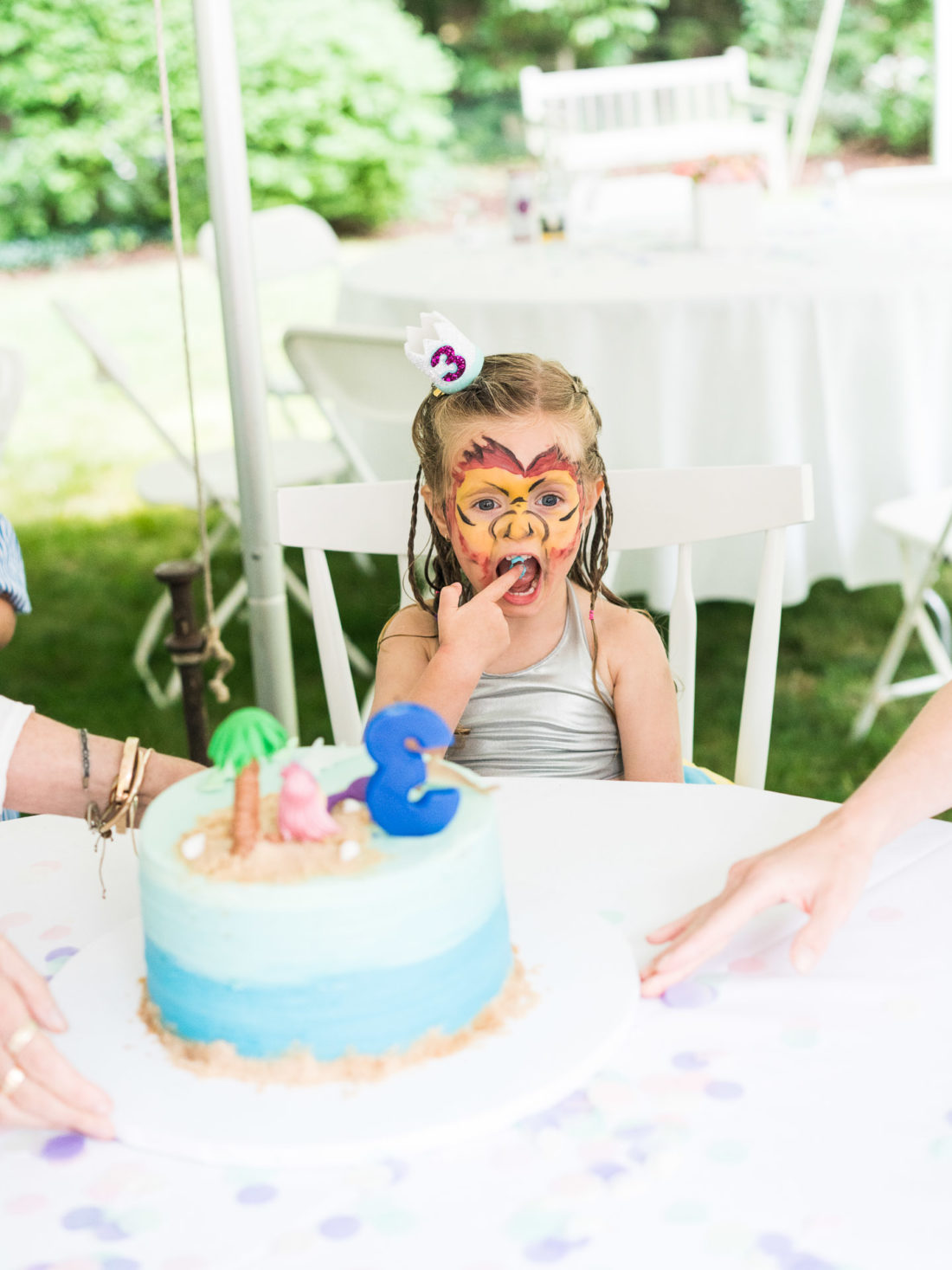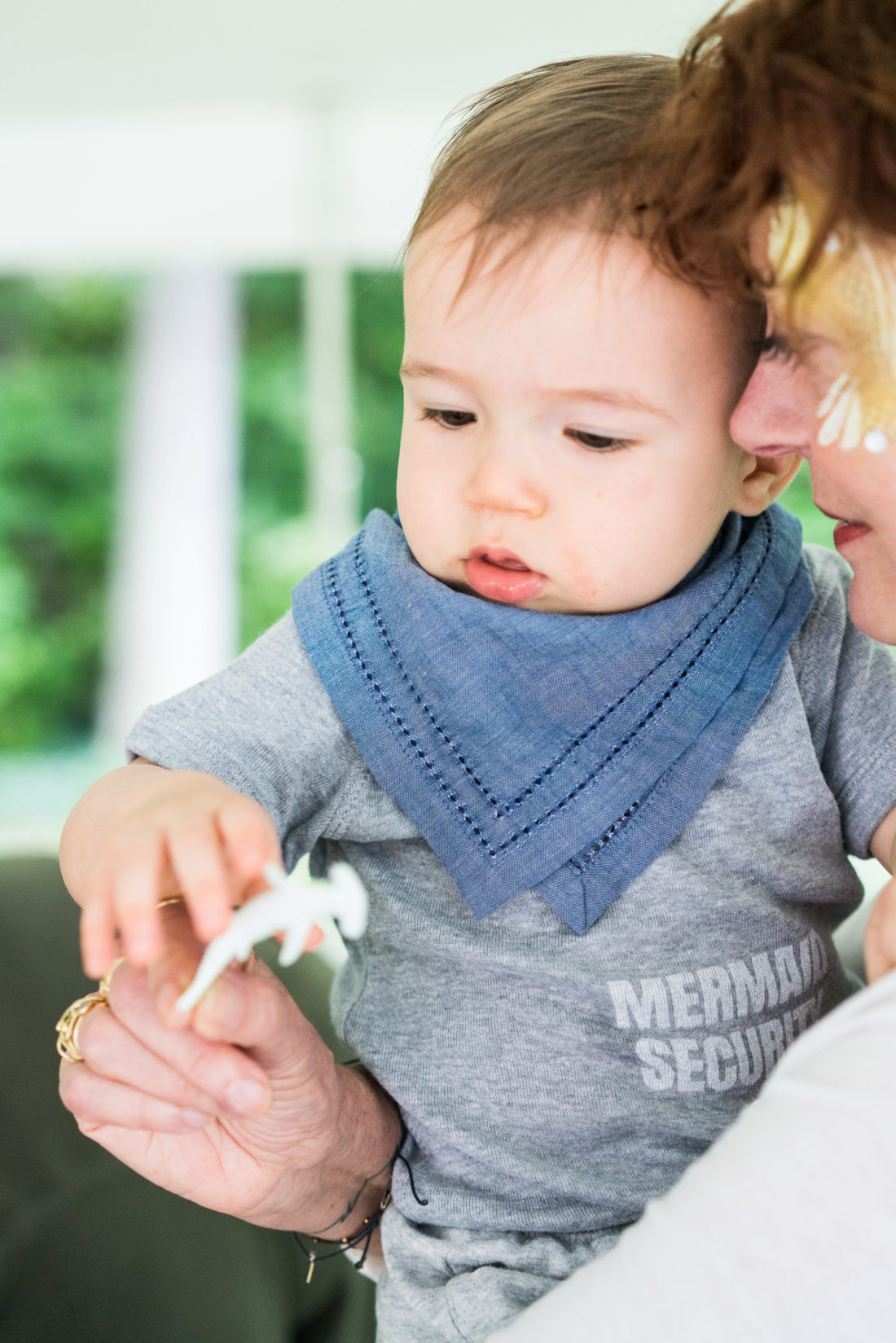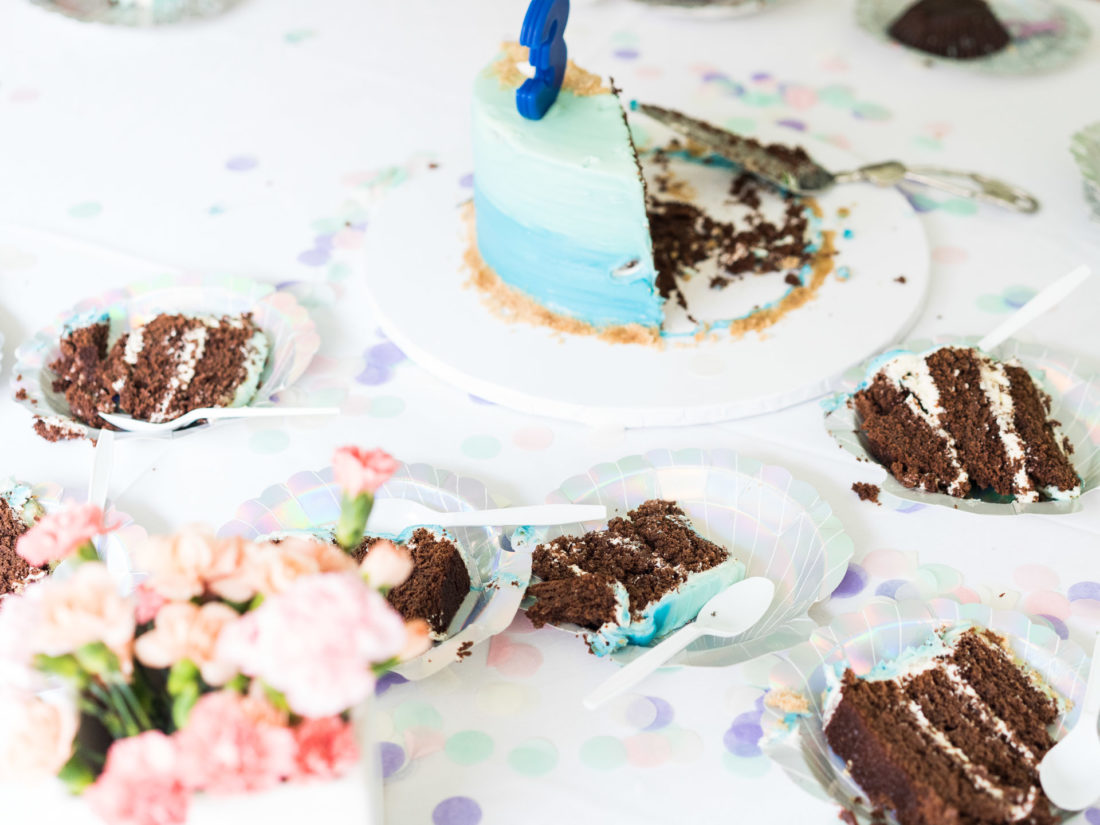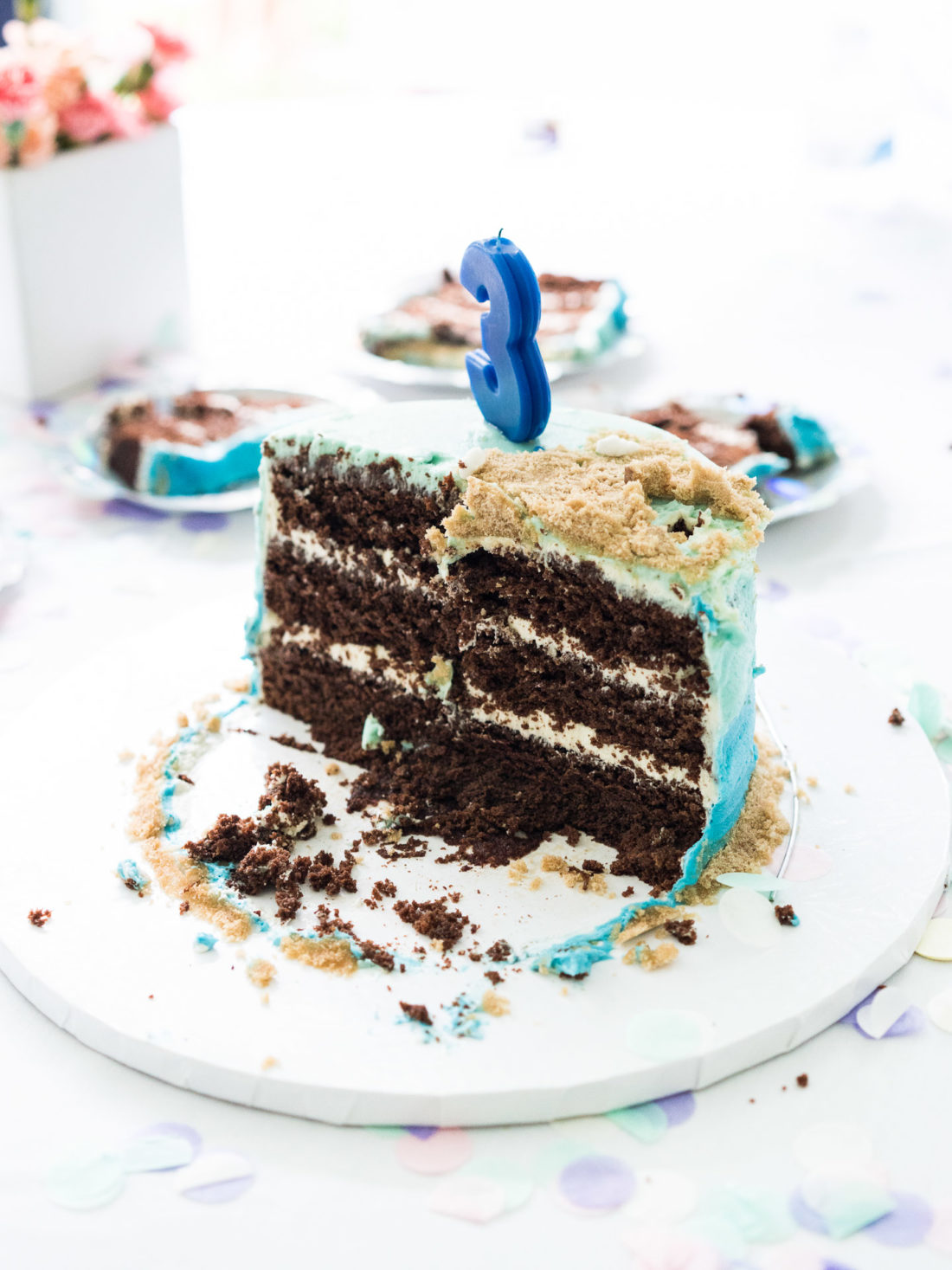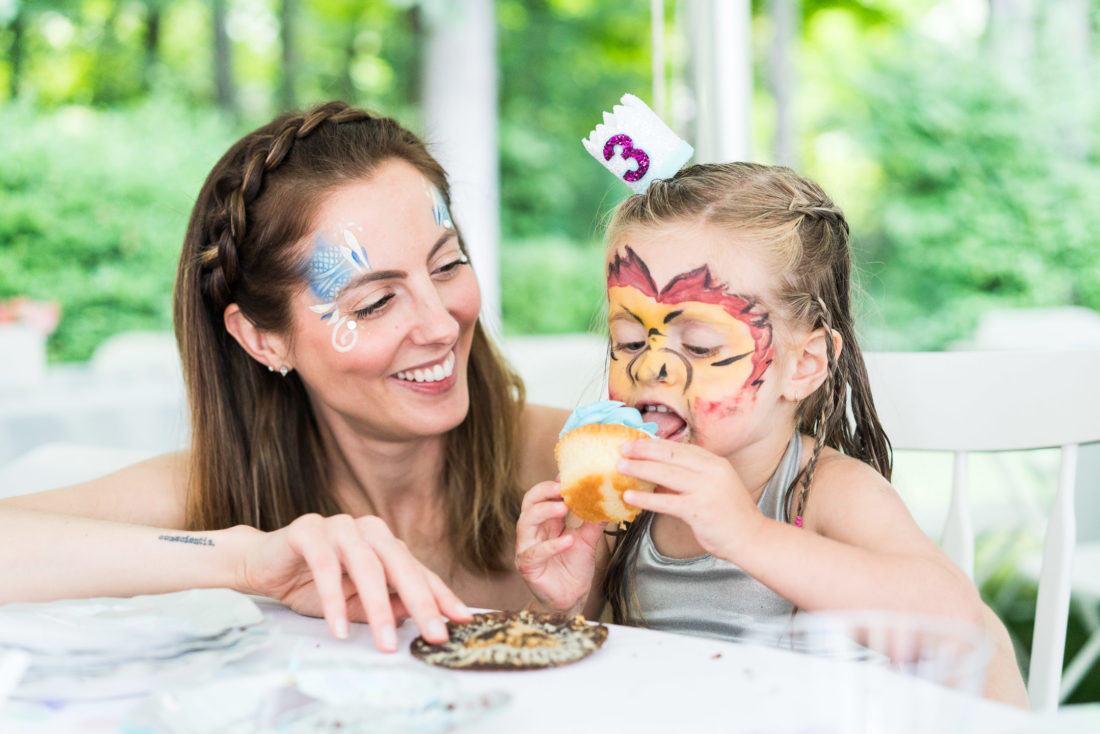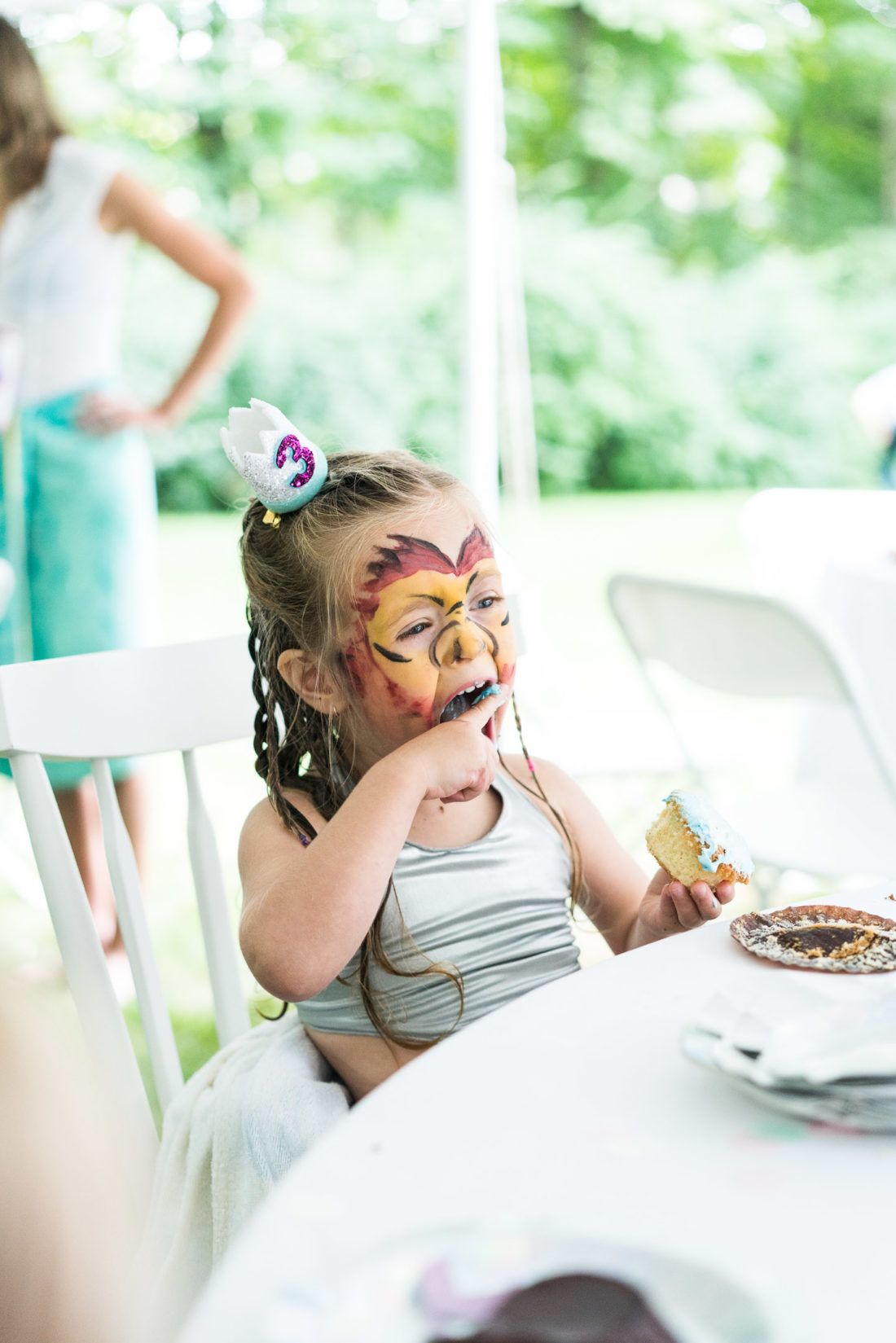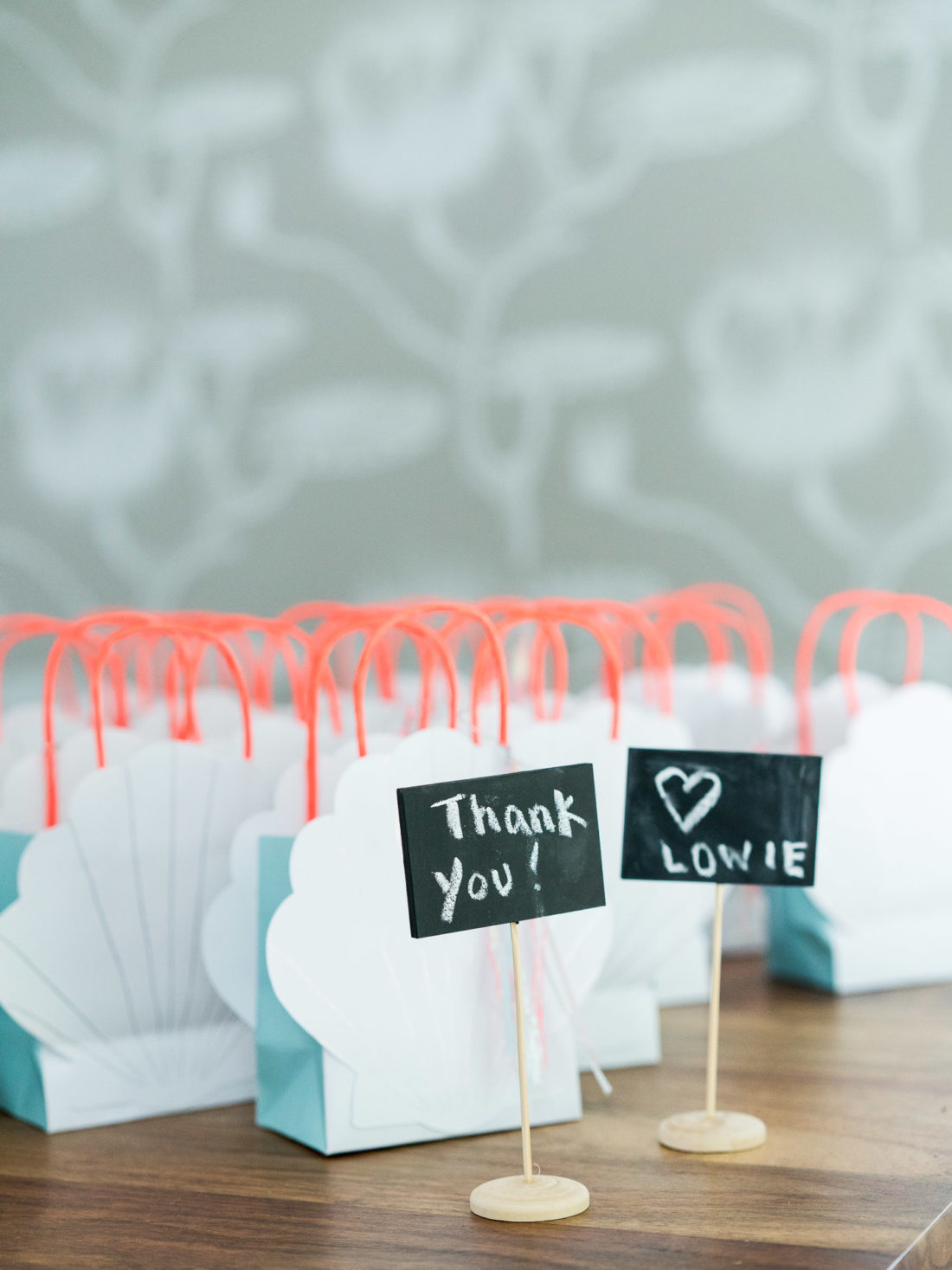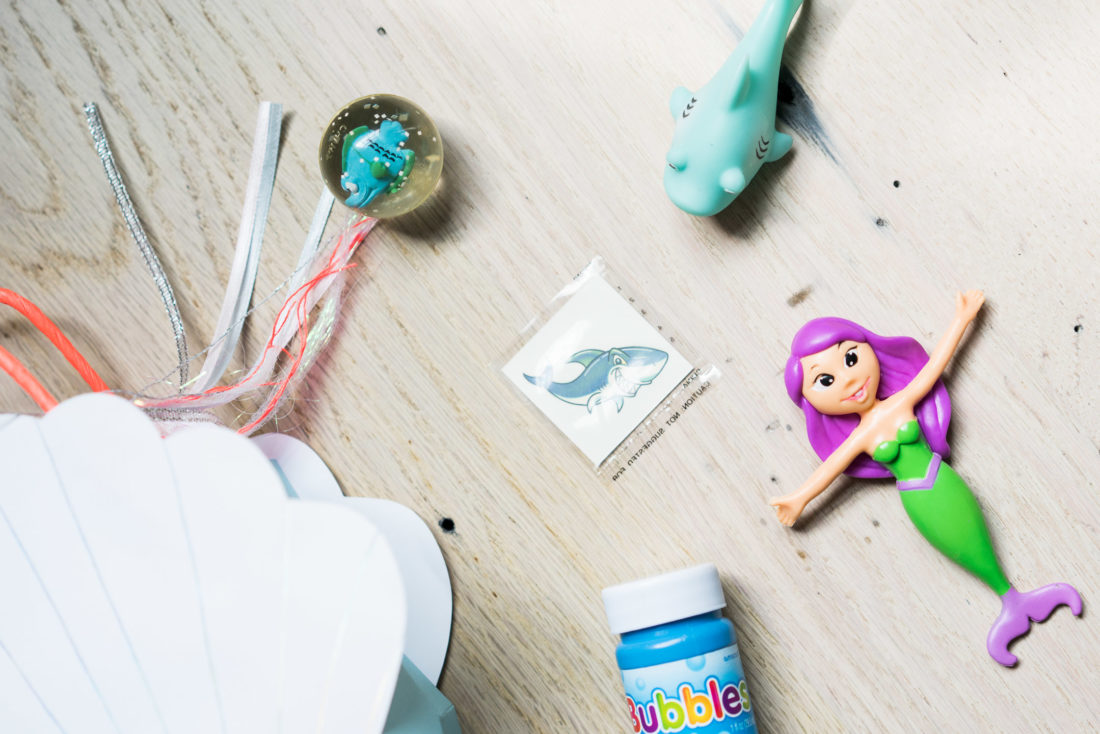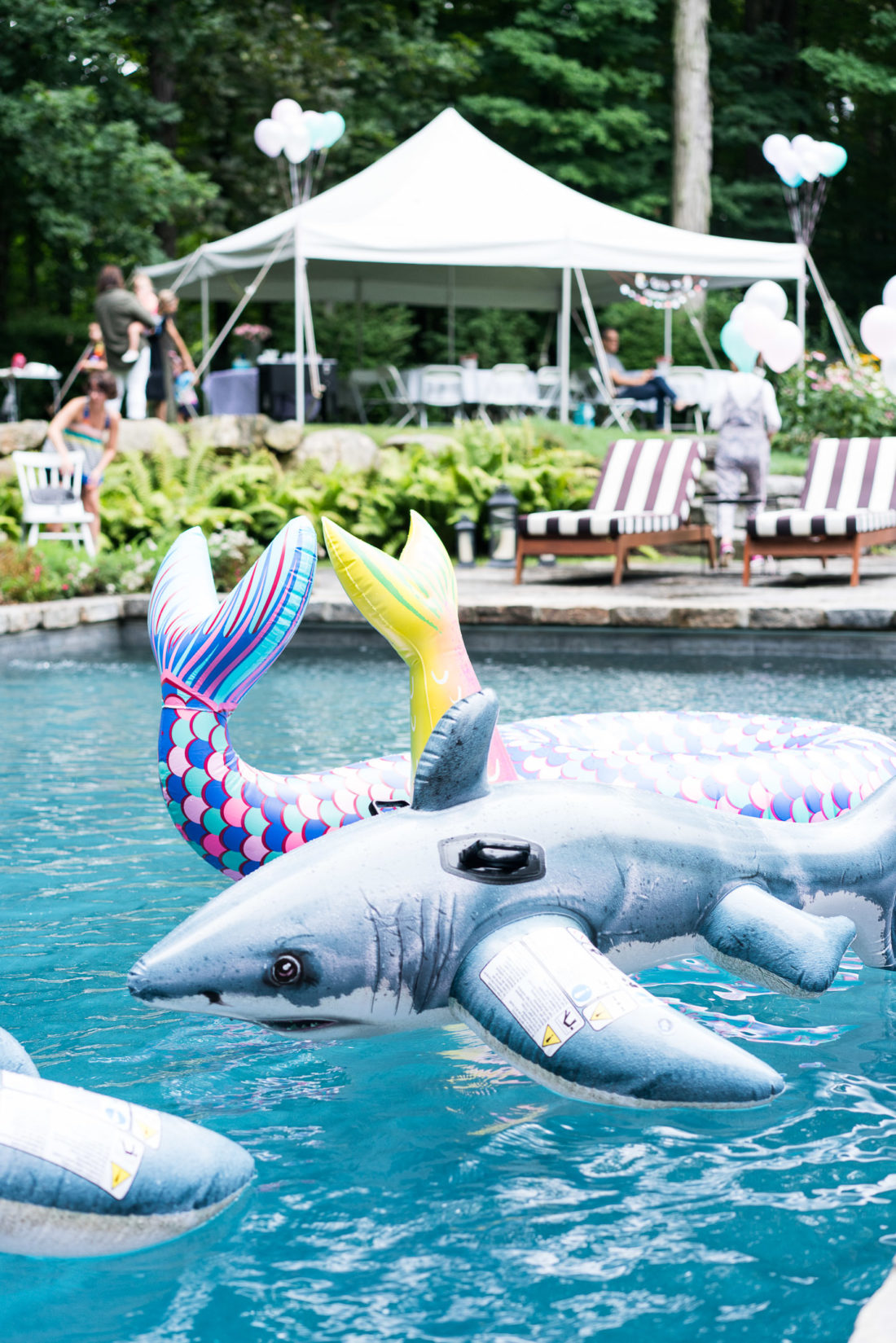 Get the look…

Party Details:
Hot Dog Truck: Super Duper Weenie
Birthday Cake & Cupcakes:  Cake Box Westport
Paper Goods: Meri Meri
Garland: Meri Meri
Pool Floats: Sharks, Mermaid Circular
Marlowe's Bathing Suit: Nununu
My Bathing Suit: Adore Me
My Shorts: Levi's
"Mermaid Security" Shirts: Custom, made using The Happily App
Marlowe's Floatie: Puddle Jumper
"3" Birthday Crown: Etsy
Cupcake Toppers: Etsy
Face Painter: At Your Service
Photographs by Laura S. Wilson Photography
Save