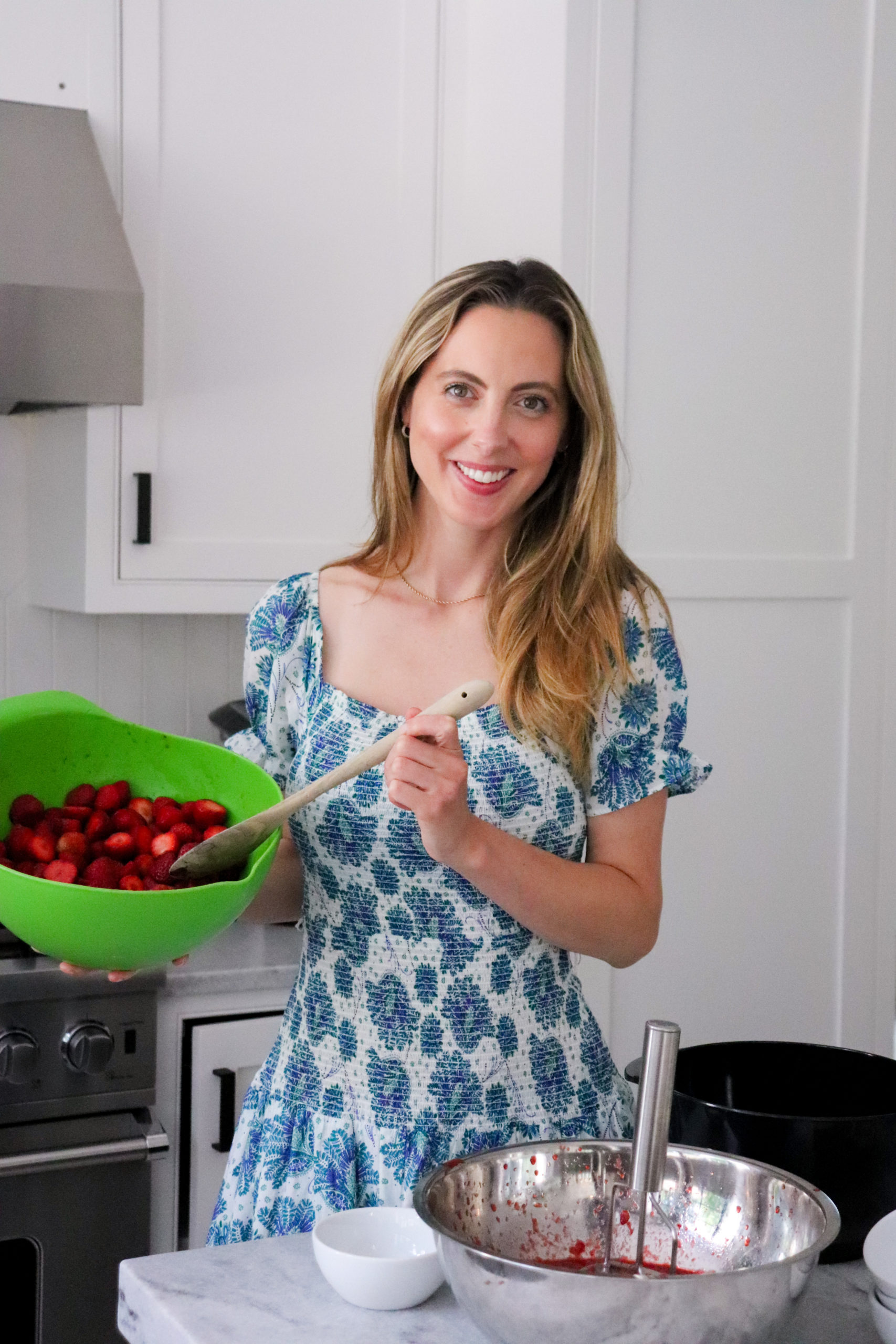 The kids and I have loved going berry picking this Summer – it's such a nice way to spend time outdoors doing something productive. I find that showing the kids where their food comes from has made them way more adventurous eaters and invested in the cooking process – plus it sparks a lot of interesting conversations about nature.  I also am personally so happy being in a beautiful outdoor setting for a few hours. As a result, we've had A LOT of berries on hand the past month or so.
I'd never made jam before, and researched a few different ways. I ultimately went with a method using pectin that is activated without a lot of sugar, since it uses calcium to activate instead. I love the taste of the jam without too much sugar added – the berries are plenty sweet as they are! We've been loving making biscuits or toast in the mornings and spreading our strawberry and blueberry jam on them. I've even been giving some smaller jars as gifts!
Ingredients…
6-7 cups whole strawberries
1 tbsp lemon juice
1 cup sugar
Step 1
Make Calcium Water
Combine ½ tsp of monocalcium phosphate from your box of Pomona's Universal Pectin with ½ cup water in a small, clear jar with a lid. Shake well and set aside 1.5 tsp of the mixture, and store the rest in the refrigerator for future use.
Step 2
Mash
After you've washed, hulled, and sliced your strawberries, mash them up with a fruit crusher. Then measure 3 cups of mashed strawberries into a saucepan.
Step 3
Add calcium water and lemon juice
Add the 1.5 tsp of calcium water that you set aside in Step 1 and the lemon juice to your saucepan and mix well.
Step 4
Add Pectin to Sugar
Measure 1 cup of sugar into a bowl and add 1.5 tsp of low-methoxyl pectin from your box of Pomona's Universal Pectin. Mix thoroughly and set aside.
Step 5
Combine
Bring fruit mixture to a full boil. Add the pectin-sugar mixture, stirring vigorously for 1 to 2 minutes to dissolve the pectin while the jam comes back up to a boil. Once the jam returns to a full boil, remove it from heat.
Step 6
Store
Fill glass or ceramic jars with jam and use within 3 weeks. You can also freeze jars, but make sure to leave plenty of room for expansion if you're freezing. Use within three weeks of thawing and opening frozen jam.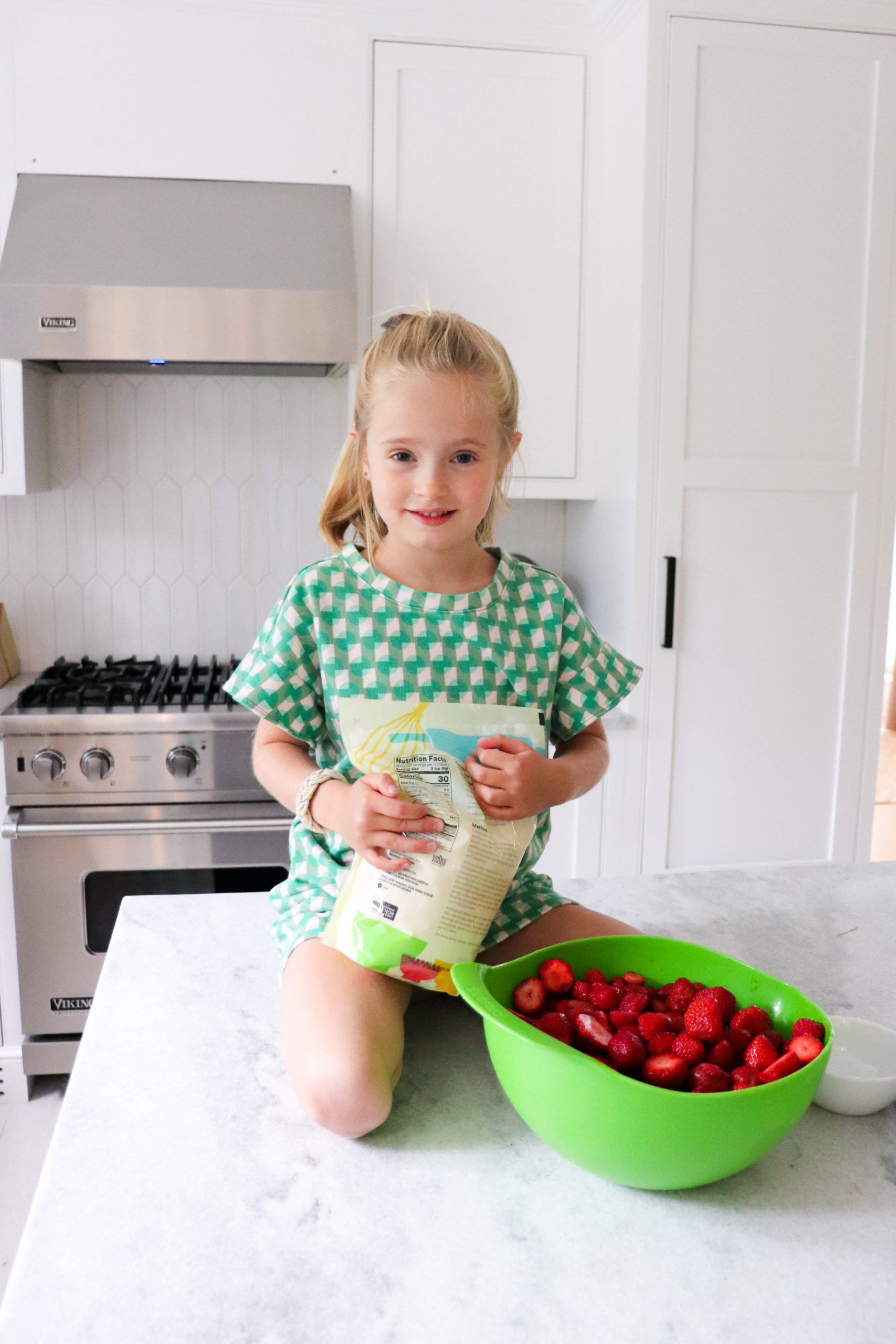 Click here to: Print Recipe