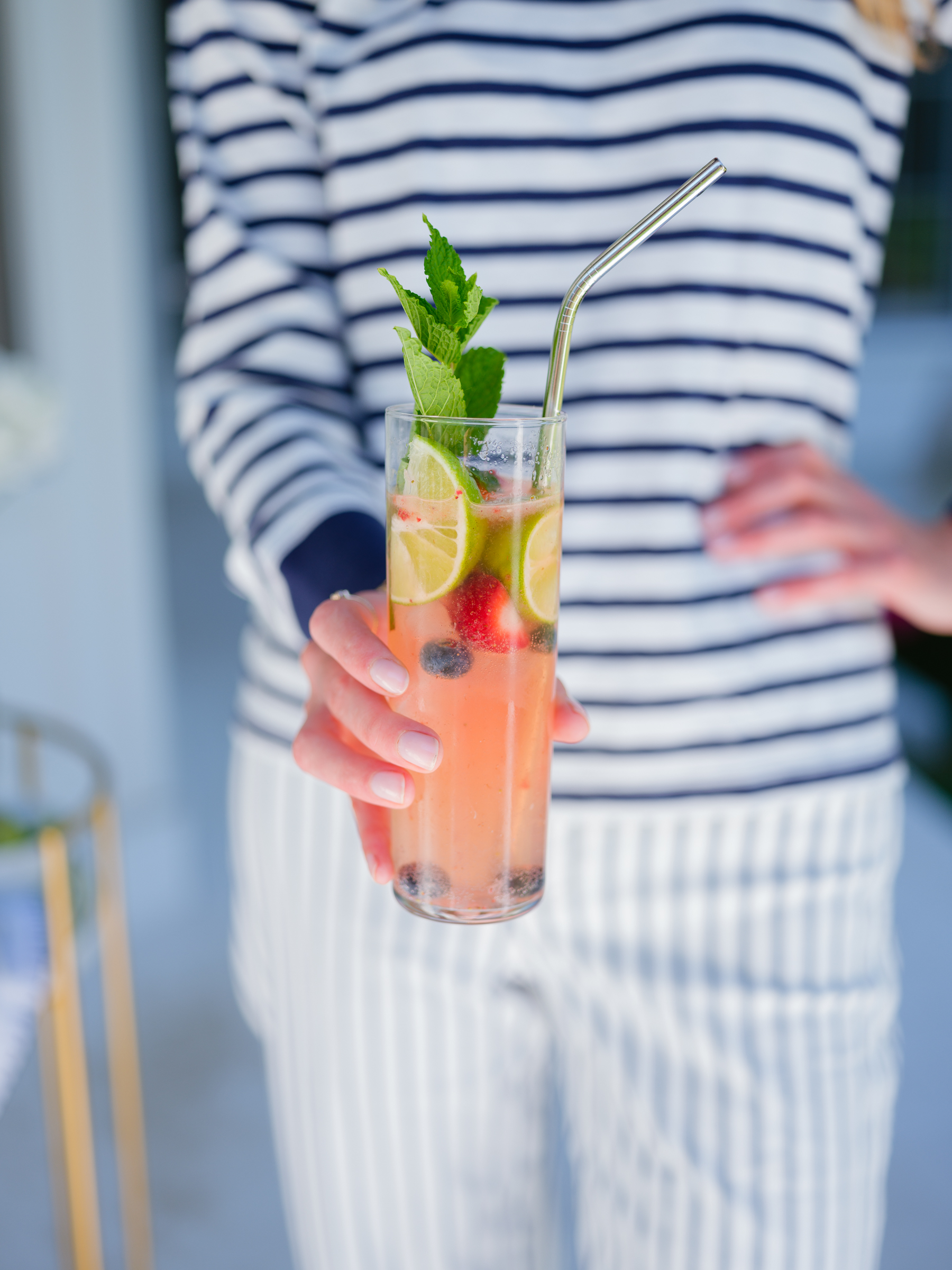 **You must be 21 years of age or older to make this recipe. Please enjoy responsibly!**
Berries are the best in the summer months – the kids and I have loved going to local farms to pick both blueberries and strawberries this year. There are few things more delicious than a perfectly ripe summer berry.  I also love a cocktail this time of year! I decided to combine the two and create a festive, delicious, and fun Summer Berry Mojito Bar. Many of us are entertaining close friends and family, in small groups, outdoors this summer, so having a cute bar cart set up with a signature cocktail is such a great way to make your time together feel like a party, even if it's not!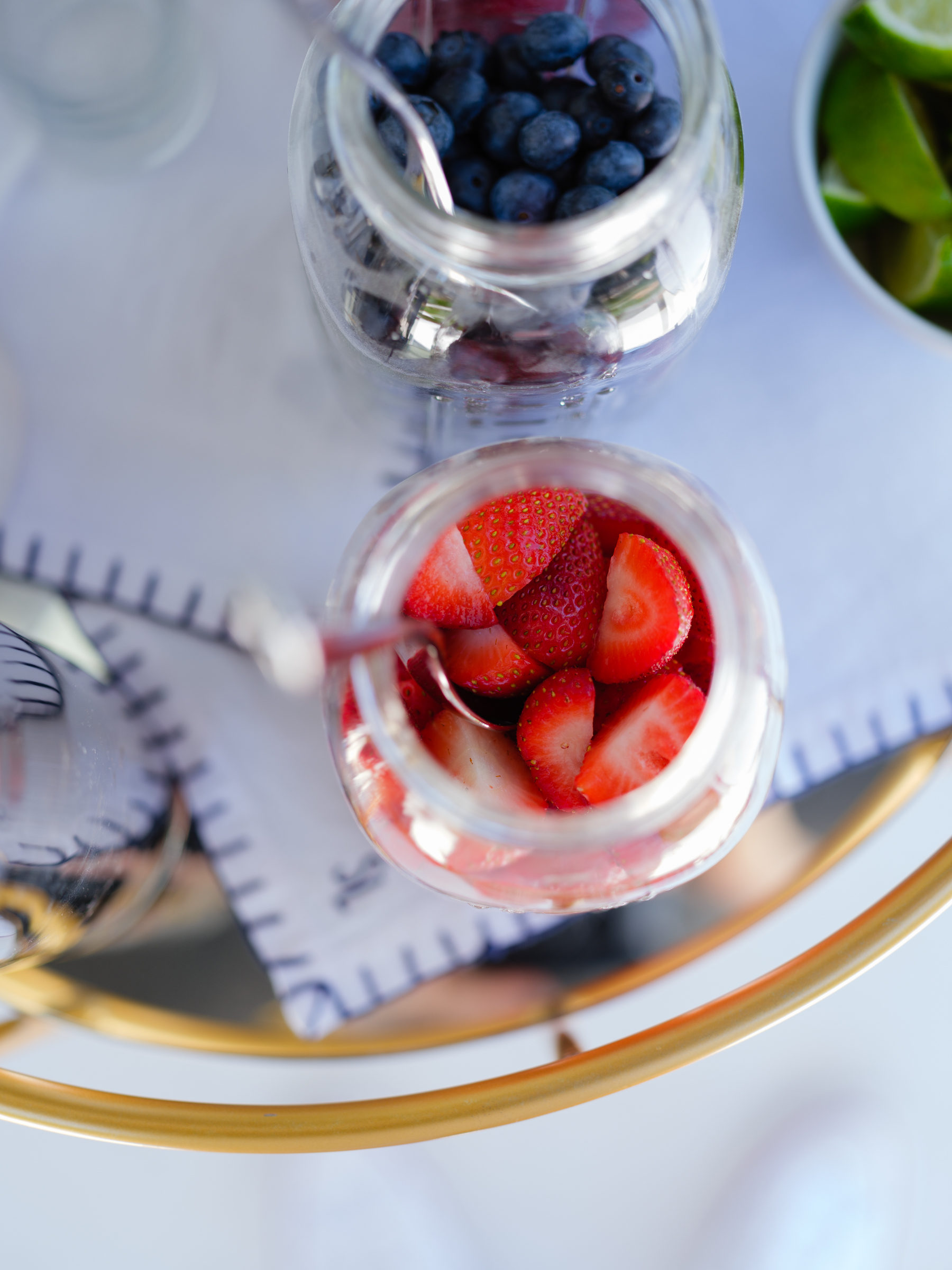 This Berry Mojito Bar is fun because you can easily mix up either a delicious and refreshing mojito, or a virgin version for kids with the same cart. Just hold the booze for the under 21 set – and add extra berries and club soda! To set up the cart, I put a selection of berries and sprigs of mint in individual mason jars, and organized them next to cans of club soda, light rum, and cut up limes. Have some simple Syrup or cane sugar on hand as well. A mojito is guided by the mixture of rum, mint, and lime juice. The sweetness of the berries adds a nice remix and allows you to make this cocktail without any added sugar if you so desire! You also need a cocktail shaker for this bar and recipe!
You must be 21 years of age or older to make this recipe. Please enjoy responsibly!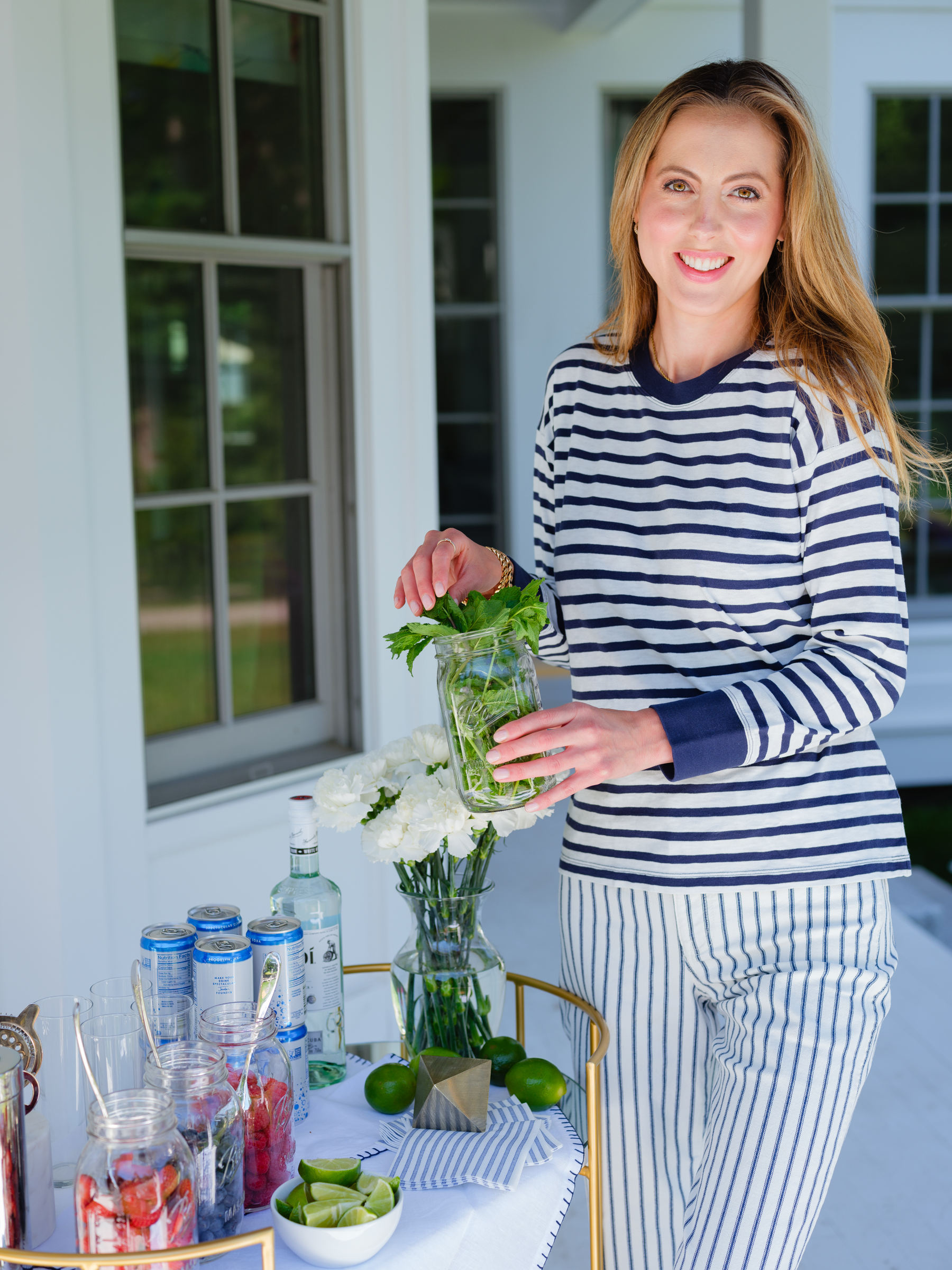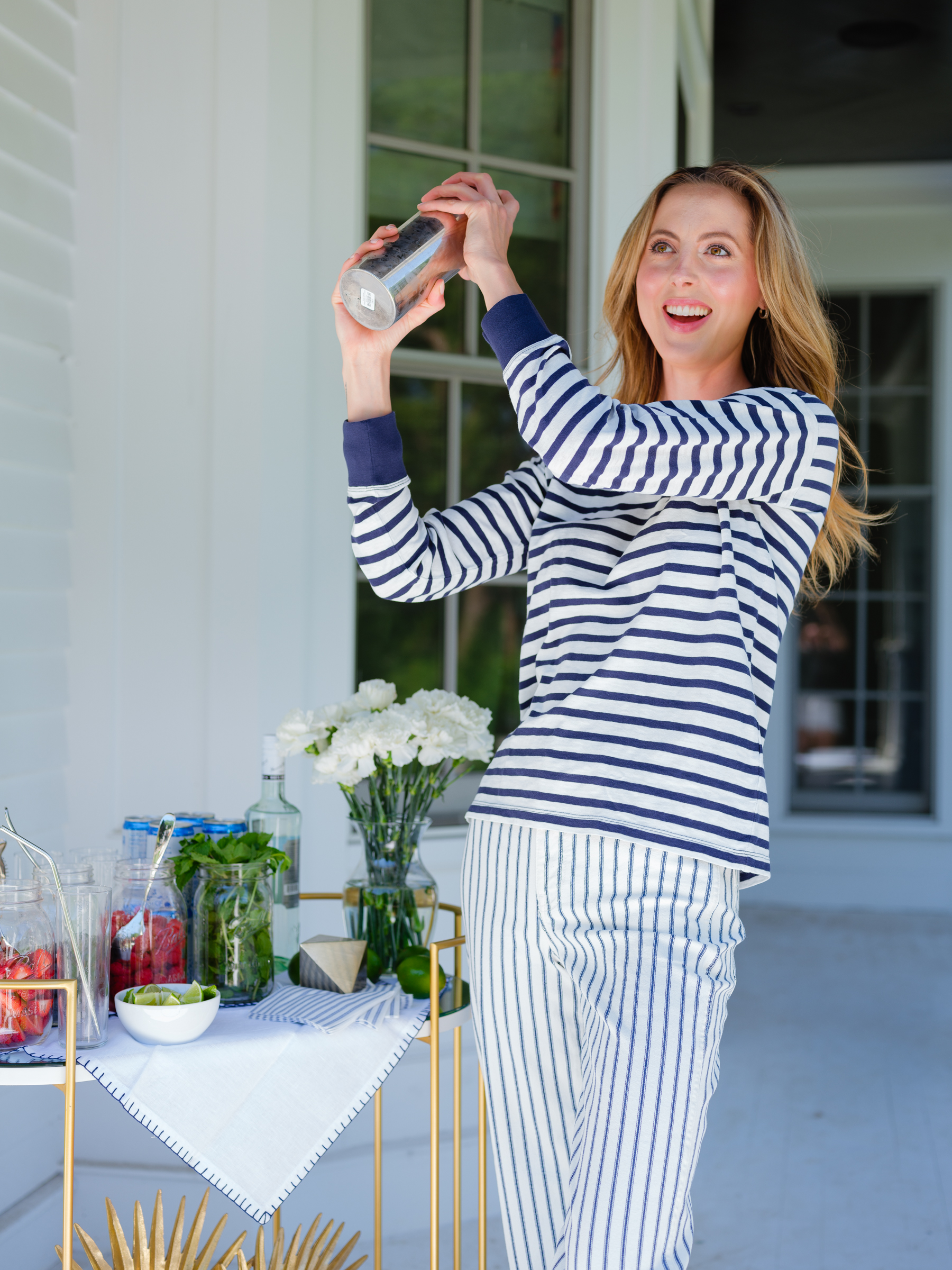 Ingredients…
(Makes 1 Mojito)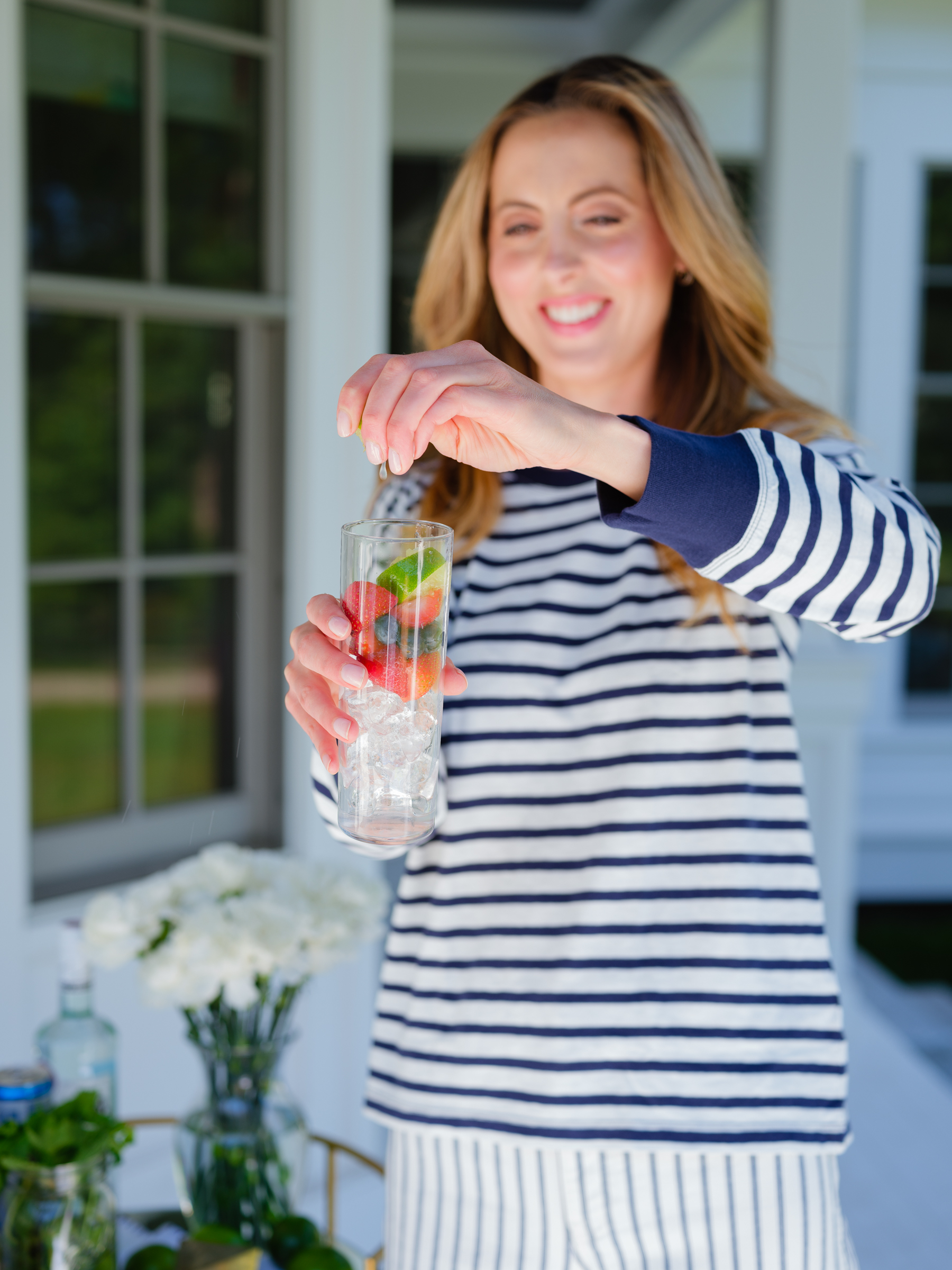 Step 1
Add Ice
Begin by filling your glass halfway with ice.
Step 2
Add Berries
Choose your berries, top with the squeeze of half a lime, the torn mint leaves, and the simple syrup (if you're using it).
Step 3
Shake
Dump the entire contents of your glass into a cocktail shaker, and shake vigorously for 20 seconds.
Step 4
Garnish
Put 3 large cubes of ice in your glass, along with a couple more berries for garnish. Pour your cocktail through the shaker back into your glass, and top with a sprig of mint and club soda. Enjoy!
For a printable version of this recipe, please click here: Print Recipe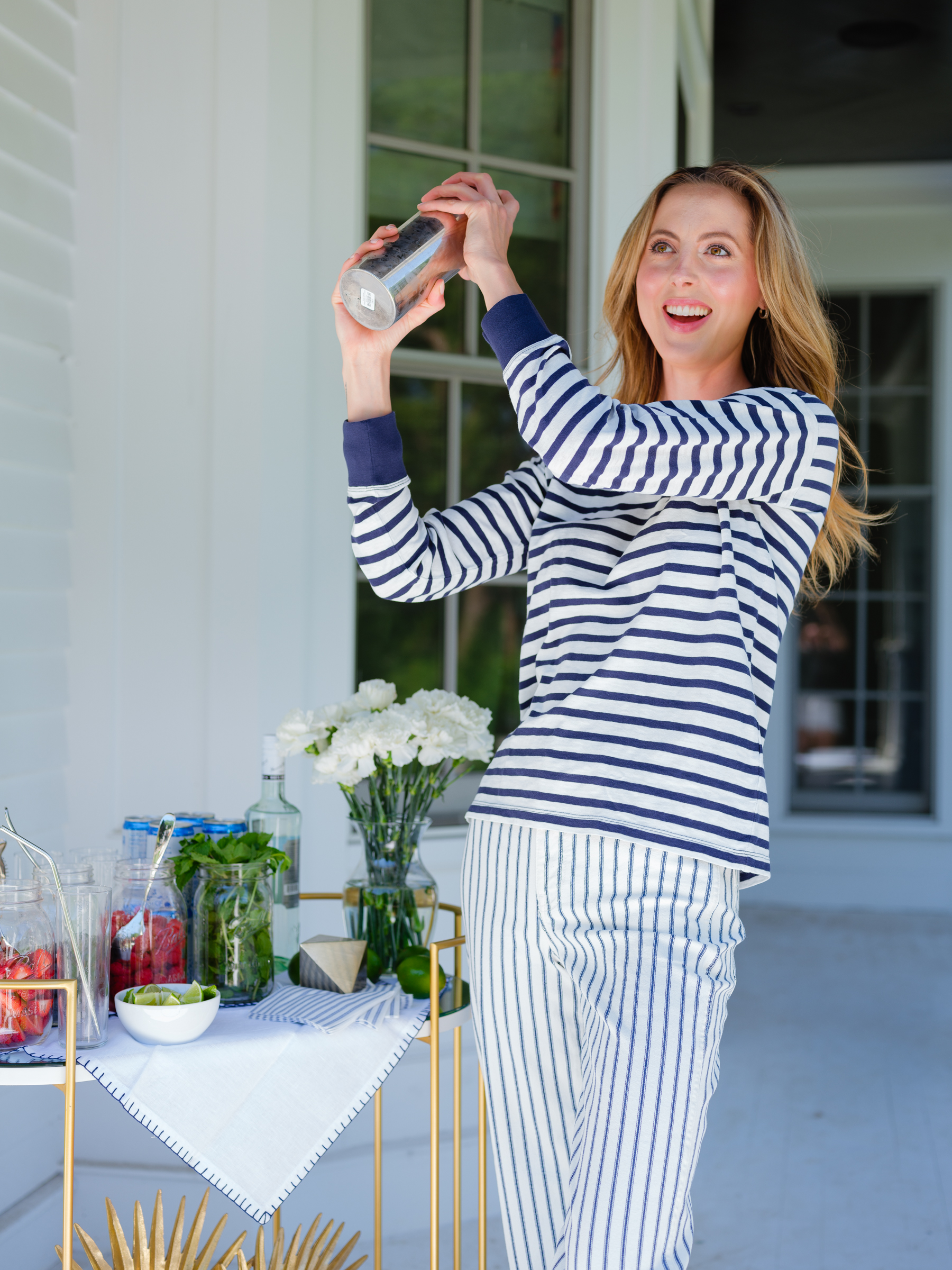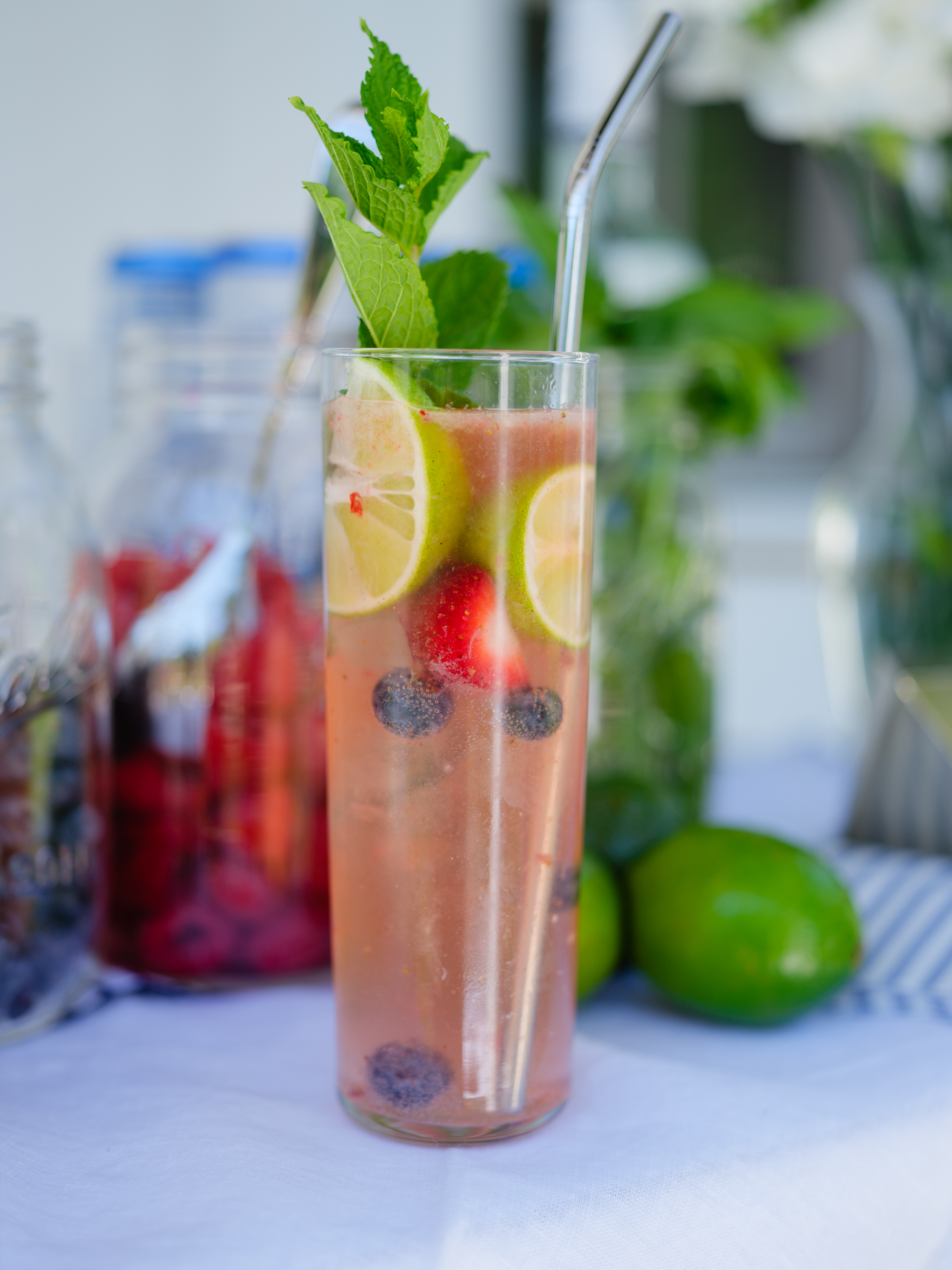 Photographs by Julia Dags