The following content may contain affiliate links. When you click and shop the links, we receive a commission.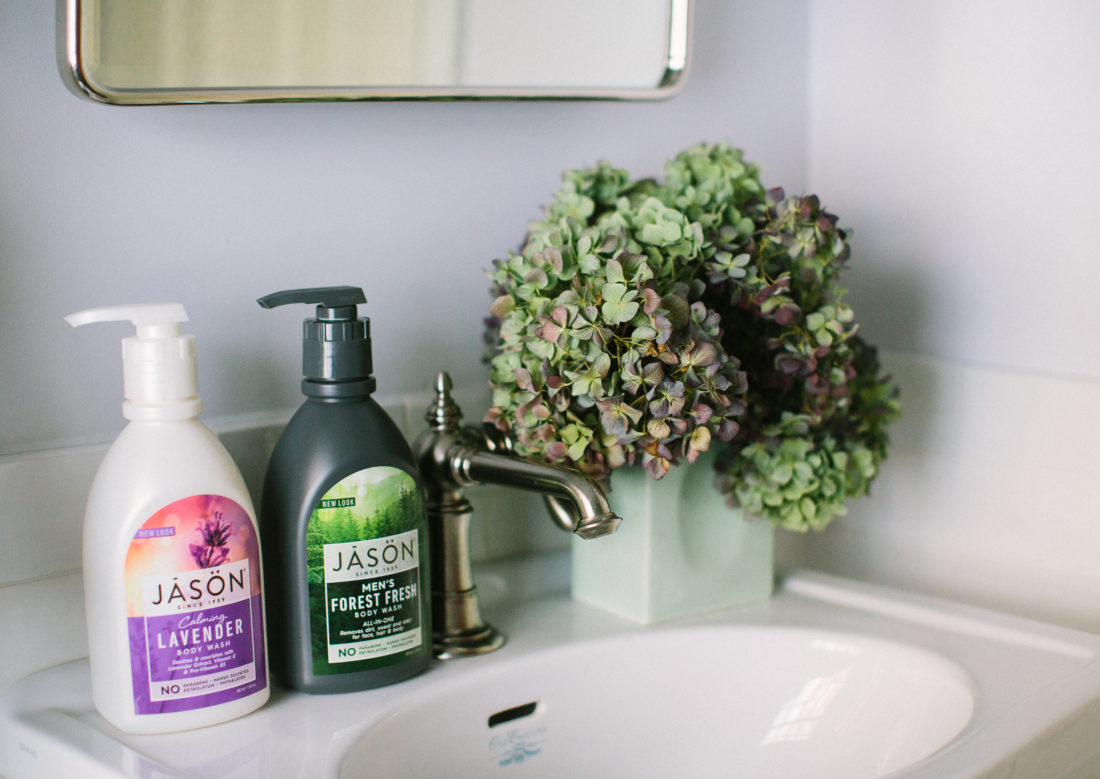 Many thanks to JĀSÖN® for sending us these fabulous body washes and for sponsoring this post! As always, the thoughts and opinions expressed below are entirely my own.
One of the reasons that Kyle and I love having a little extra space in our new home in Connecticut is because it makes it easy to welcome houseguests! It's so much more fun to catch up with friends and family over a few days of quality time and some drawn out meals than a quick dinner date or lunch.  I love hosting, and our house gets especially busy around the holidays– I'm sure a lot of you experience the same! I thought now would be the perfect time to let you in on a special little touch that I use to make our guests feel appreciate and welcome here at Maison Martino!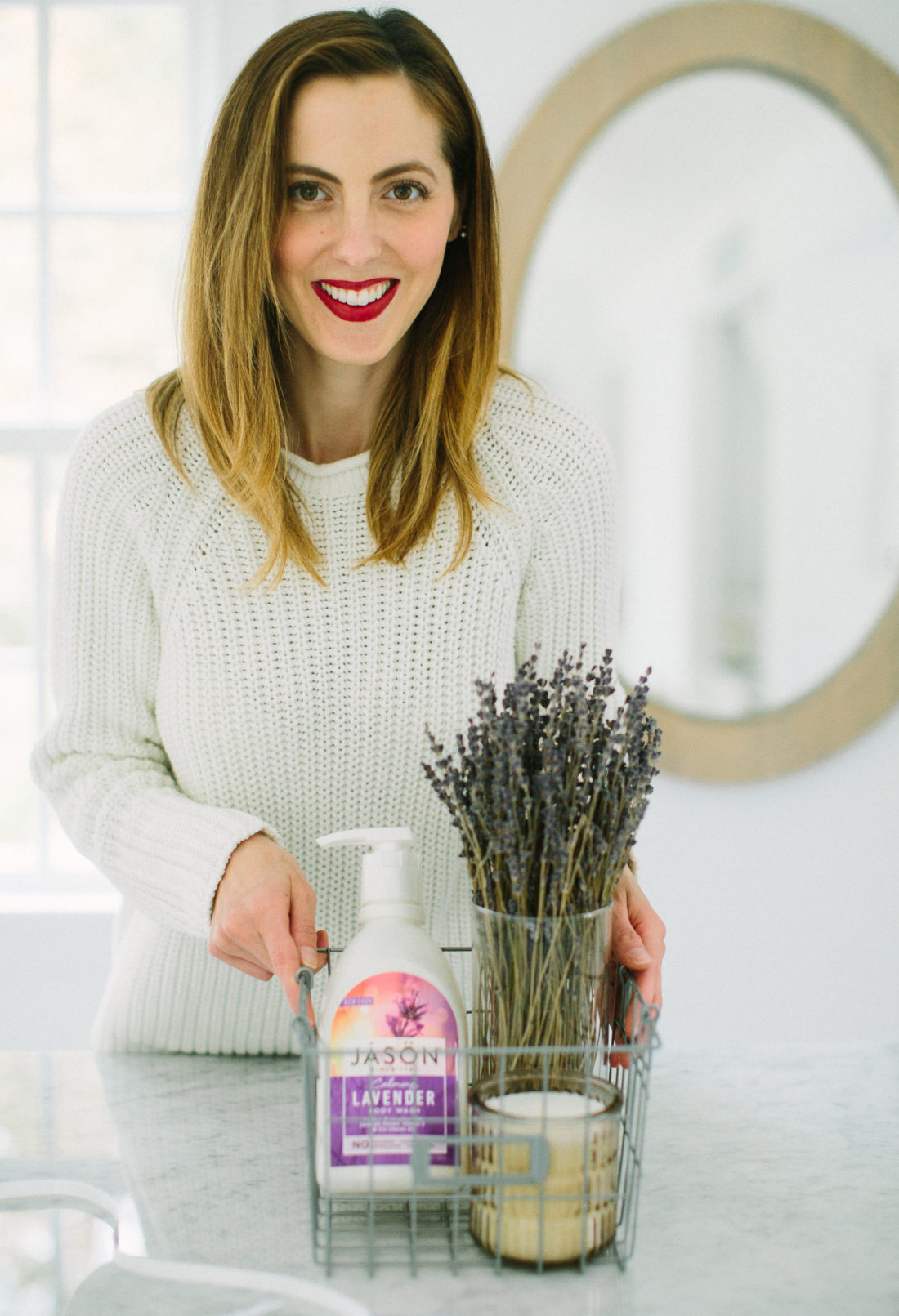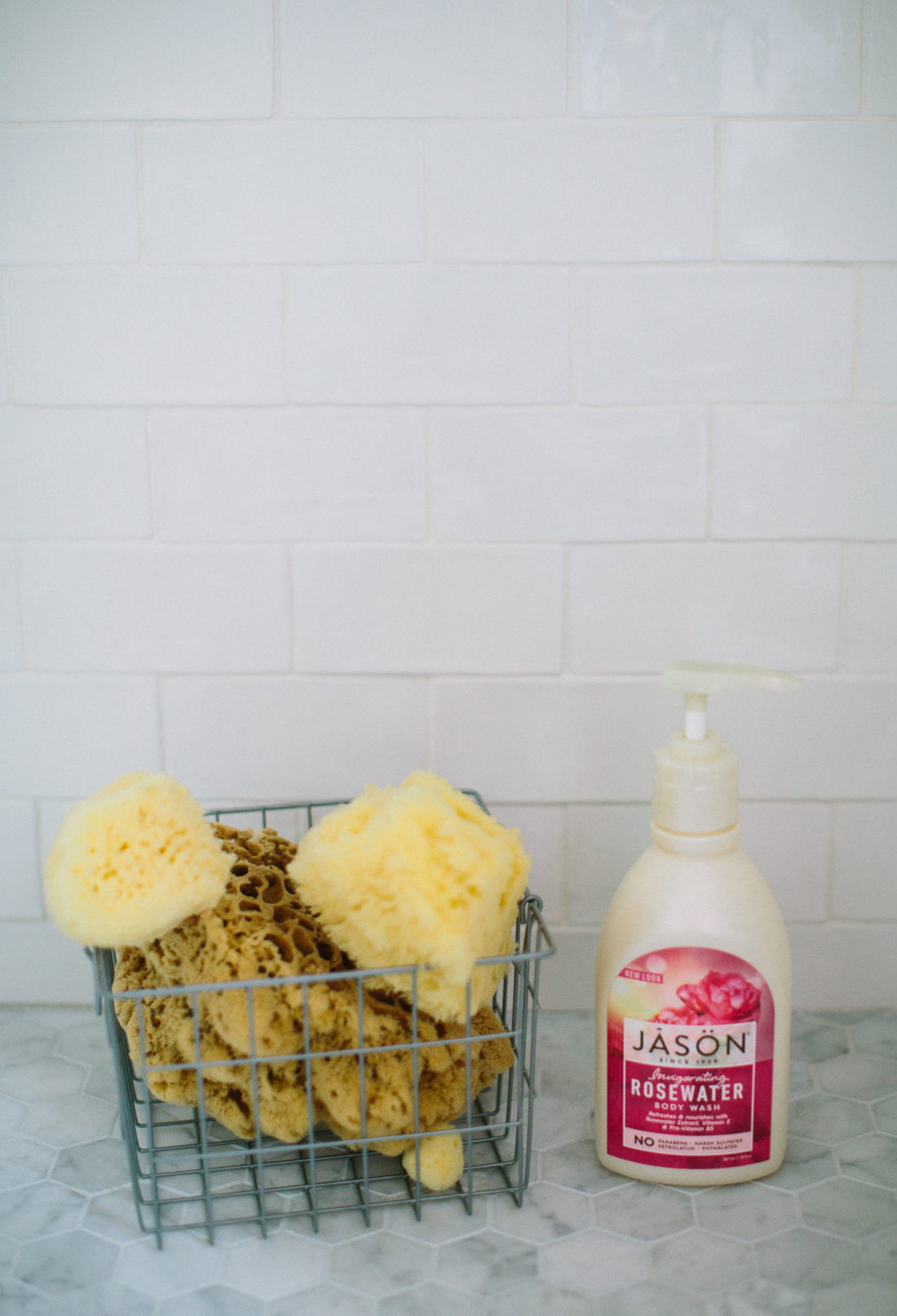 I've been using JĀSÖN®  Body Wash for a while now, but I love how luxurious it feels and the better-for-you ingredients – as well as the moderate price tag! The body wash leaves my skin feeling really soft and supple – and smelling so amazing. JĀSÖN® body washes are also so easy to find, I just pick it up at my local Whole Foods when I'm doing my shopping.  It's definitely a staple in my master bathroom shower, but I make sure that our guest bathroom is always stocked up as well!  Now they have a great Men's line of scents that the guys can also enjoy.  I actually love them, too! I find myself drawn to the more spicy, masculine scents when it comes to body care– and the new men's line has some great ones.  I like to keep a selection on hand to pamper our guests, as well as my all-time favorite JĀSÖN® Body Wash scent – Calming Lavender – to give them as part of a special welcoming gift!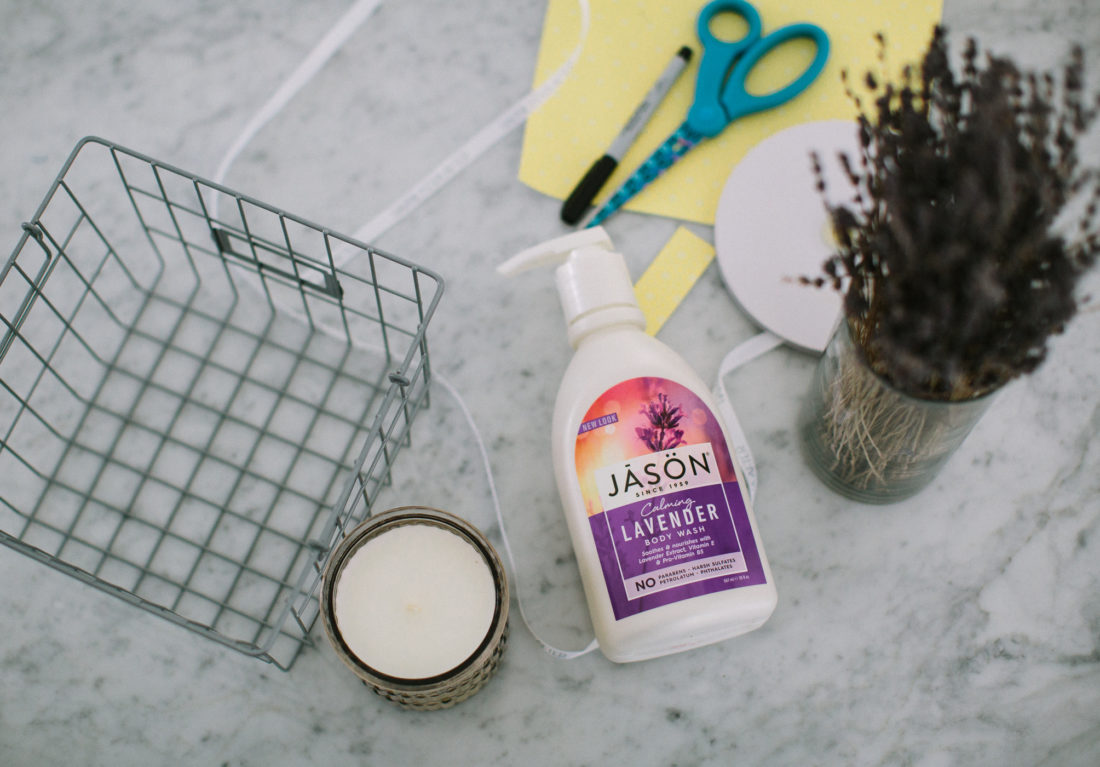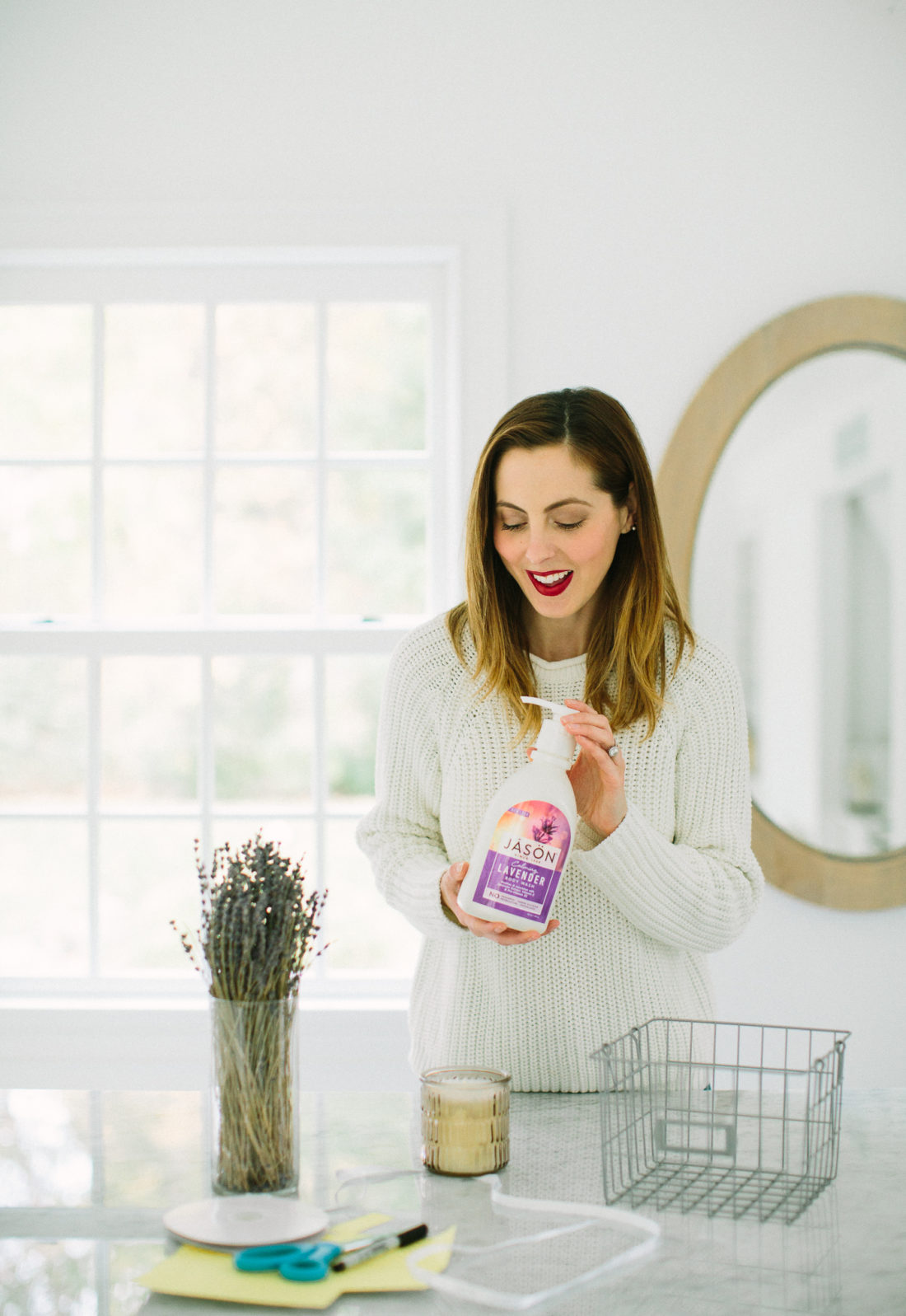 To make our houseguests' stay a bit more special, I always try to welcome them with a little "Thank You" basket in the guest room upon arrival.  It only takes a few minutes to put together, and I can place it on top of the towels right on the bed for when our guests arrive.  I want our guests to feel special and pampered when they're here with us – and to leave their trip feeling relaxed and rejuvenated.  They can use the contents while visiting us, or bring them home to enjoy at their own home.  These Thank You baskets are really lovely, so simple to make, and leave a lasting impression.  Here are my tips for making a Thank You Basket – gift it to your own houseguests this Holiday season, or flip the script and bring them with you if YOU are visiting somebody.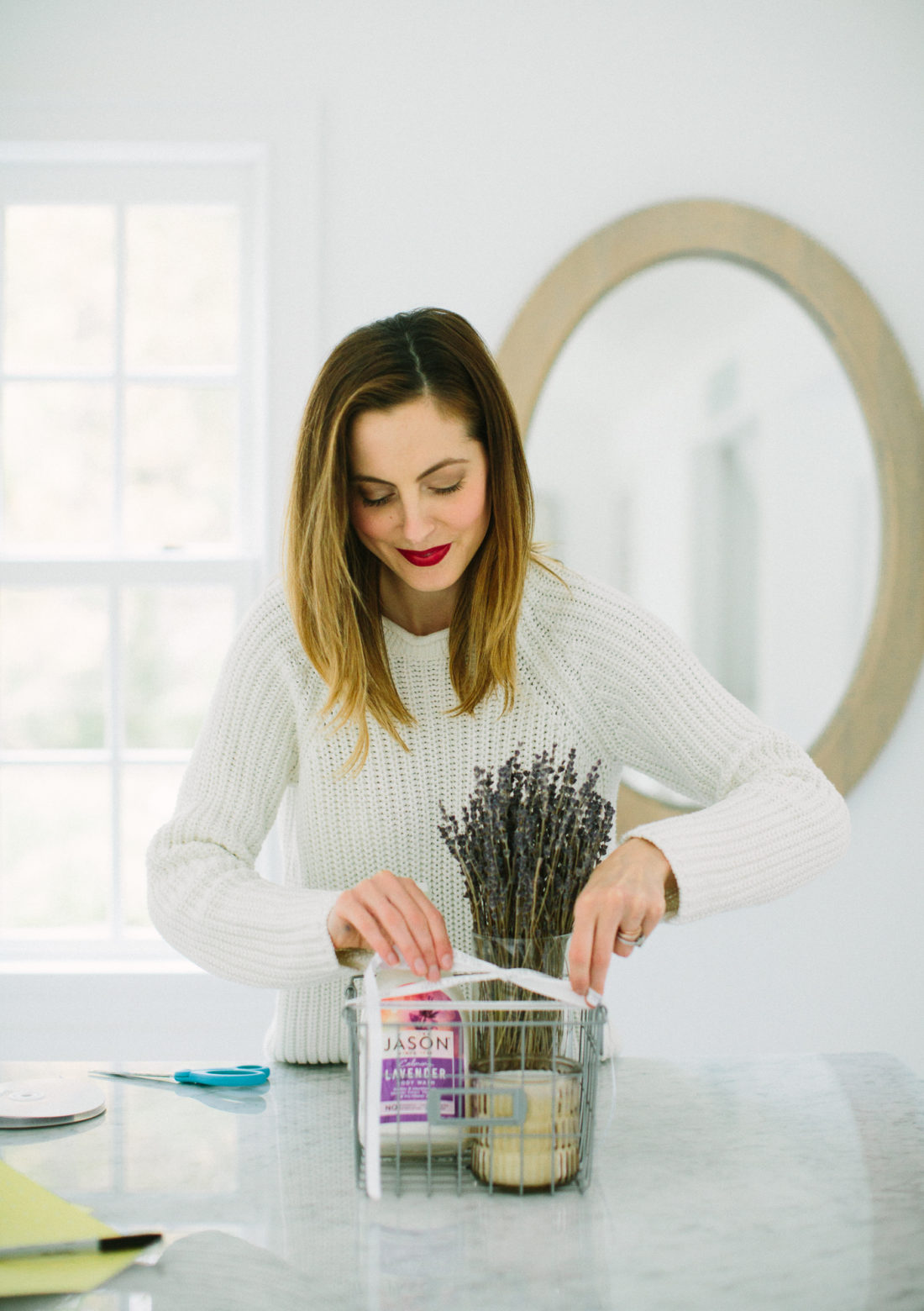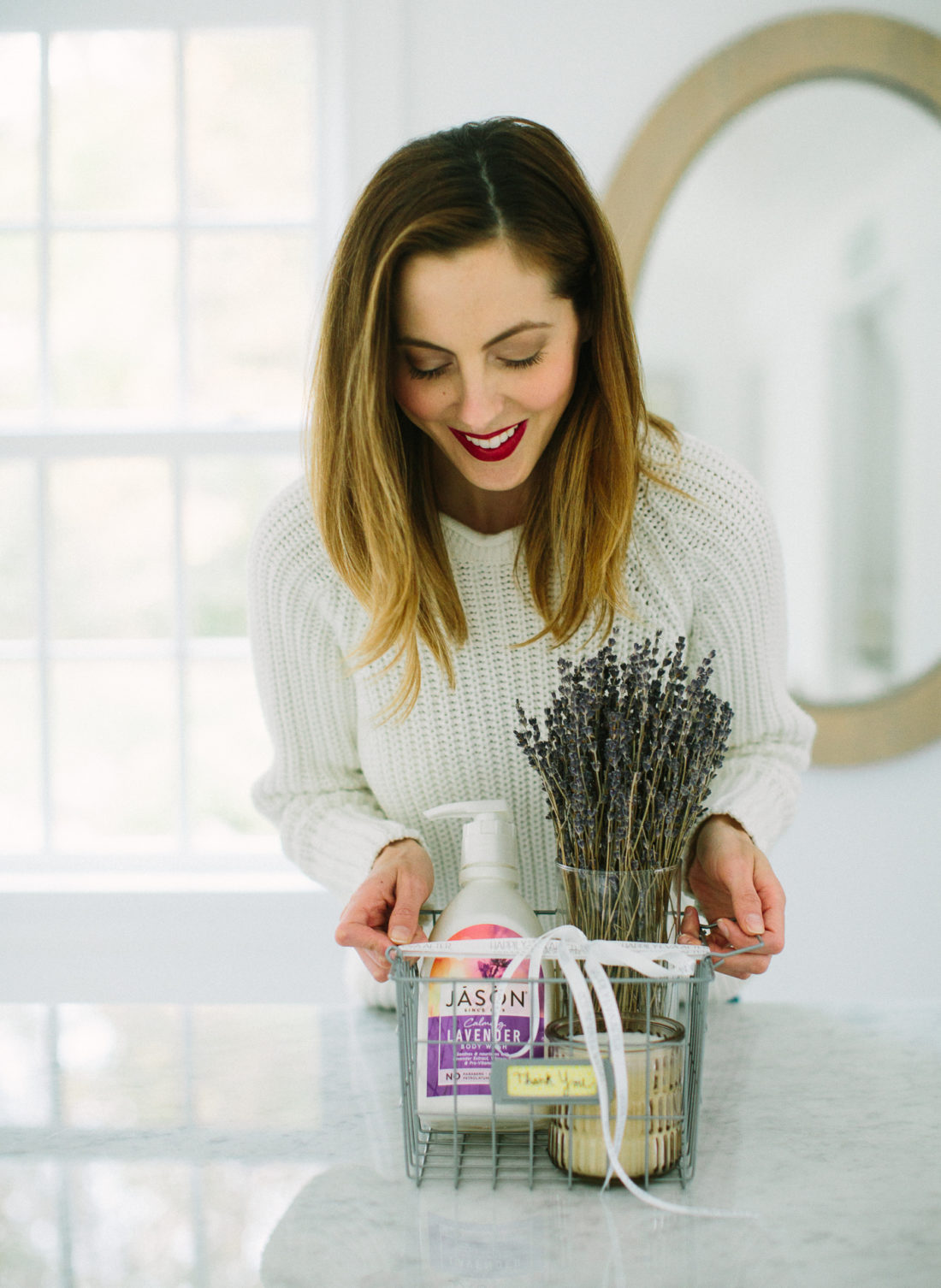 Thank you baskets…
Begin by choosing a chic and simple basket
Add a bottle of JĀSÖN® Body Wash in Calming Lavender scent. So intoxicating and relaxing!
Include a candle to set the relaxing tone. I like for guests to be able to unwind in a spa-like environment!
Add a vase of fresh florals. Since I love the scent of the JĀSÖN® Lavender Body Wash, I decided to include some lavender stems in my Thank You Basket! But any floral will do.  It adds such a luxe touch to greet houseguests with fresh flowers!
Tie with a ribbon to finish it off!
I'm all prepped for my Holiday houseguests, and I can't wait for people to start arriving! It fills the house with so much great energy to have lots of laughter and great friends around.  Have you tried JĀSÖN® Body Wash? I'm curious which scent is YOUR fave.  Let me know in the comments below!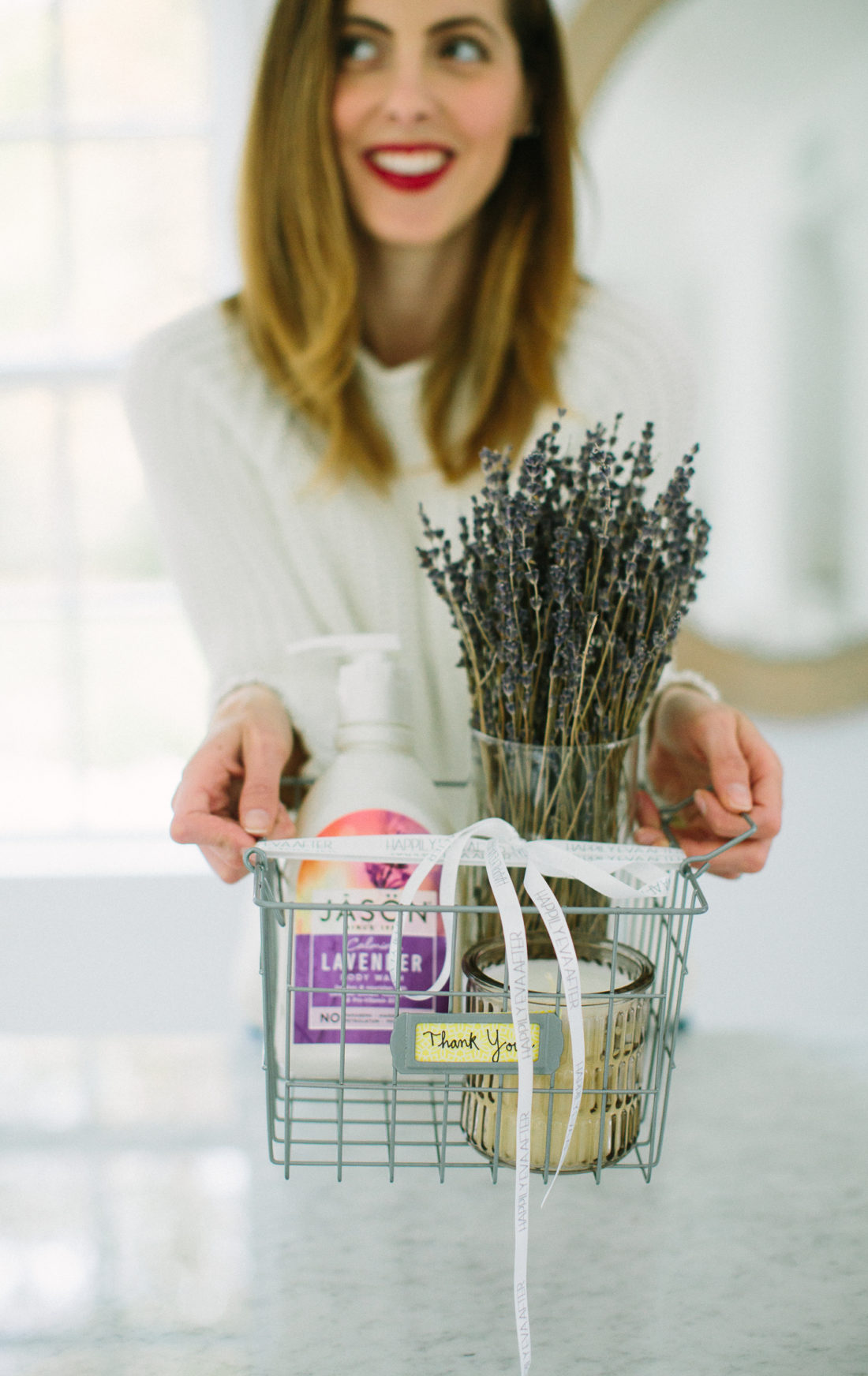 Photographs by Lindsay Madden Photography