The following content may contain affiliate links. When you click and shop the links, we receive a commission.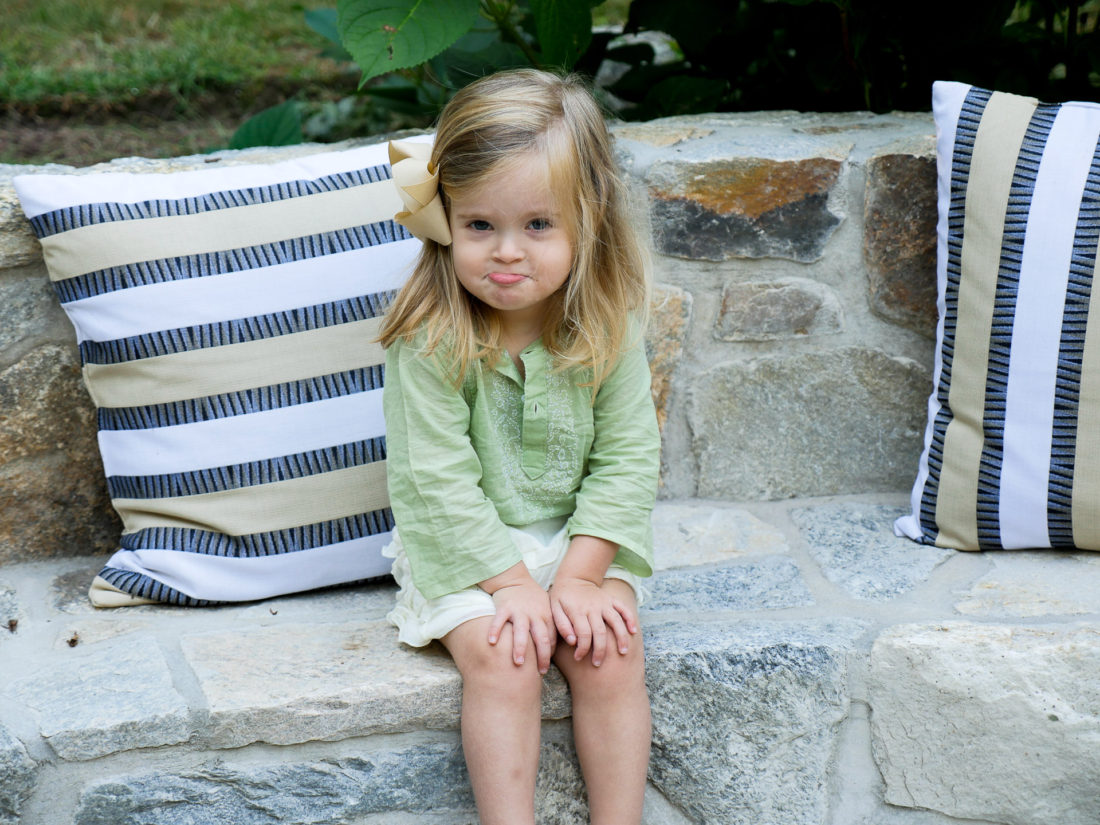 If you've been anywhere near this blog in the past couple of weeks, you know that we just (operative word being JUST!) moved in to our new Connecticut home– after a pretty sudden move from Los Angeles, and six months in limbo and home renovations.  Kyle and I are so relieved and excited that the waiting is over and we finally get to be in a home that we can build memories in with our family for years to come!  Our two year old? Maybe not so excited.  The transition in to our new home for Marlowe was a bit different than I had expected.
Our "move in" was kind of a sh*tshow.  And by kind of, I mean totally.  Essentially everything went wrong with the move that could possibly go wrong, and we found ourselves having to really improvise when it came to planning how and where we were going to sleep that first night. We decided last minute that we would just stay at our new house (even though it was a disaster zone) so that we could put Lowie to bed in her crib and then make coffees and work late in to the night/early morning unpacking and moving furniture to make it a little bit less of a disaster.  Our rationale was that at least we would all be together– and her bed was already in her room, so why not just camp out for the night as a family and get a head start on things?
Well, because my child had a full on nervous breakdown that night– that's why not.  Visiting the house? Totally exciting! Swimming in our new pool all Summer? That had been fun! Talking about the house ad nauseum and everything we would put in her room? So sweet and adorable! But sleeping at the house, like as if we were going to LIVE THERE? Terrifying and horrible.  From the moment I had begun to fill up the bath, she had started to worry.  Her usual bath toys weren't unpacked, and she kept asking for them– getting increasingly distressed.   I had zero idea where they were so there was zero chance of her bathing with them that night.  I scrounged up a couple Tupperware containers, but she wasn't buying it.  By the time I was getting her in to her Pajamas and she realized that she was going to sleep in this new place, she lost it.  "Mama! I no sleep now! I no sleep now, Ok?! Mama! Mama!" Her eyes looked scared and her voice was trembling.  She clung tight to me and wrapped her arms like a vice around my neck.  I could barely pull her off to put her pajamas on.  She asked me for one of her Lovey's– the Horsey one– which was one of the only ones I didn't have.  Of course.  Damn you, Universe! I had three with us, but not the Horsey one.  (Update: I will never not have The Horsey One ever again.  EVER AGAIN) Well, this is when things took a dark turn.  Sobbing.  Hysterical, sad, heartbreak-style sobbing.  Not tantrum-ish at all.  The kind of sobbing you do when you feel betrayed by life and like you don't have a friend in the world.  This is when she looked up at me with tears cascading and said "Mama, everyone see me here? Honey and Mimi and Papa and Pappy T and Uncle Jack and Uncle Miles and my teachers and my friends– Mama, they find me in this house?".  She felt so lost.  This house was Antarctica to her and she had no idea if she would ever see anyone she loved ever again.  In that moment, I would have sworn to you that I was the worst Mother alive.
And what had I expected, really?  At the time I just figured that my normally go-with-the-flow child would pick up what we were putting down and be excited to be in our new house just like Kyle and I were.  If I'm being really honest with myself, though, the truth is probably that I didn't think much about what her reaction would be.  I think about her emotional well being and physical comfort about a zillion times a day, of course.  Everything from which diapers will be the least scratchy and most organic,  buying groceries to promote her balanced diet, to stimulating her imagination with field trips and new developmental toys– and everything in between.  You fellow parents know the feeling– when are we NOT thinking of how our kids will feel about something? But this one I totally blanked on.  Since I had a good emotional grasp on the situation, I assumed that my kid would just get it as well.  Of course we had talked with our Toddler about moving in to our new house, but had we actually prepared her for it? Evidently not.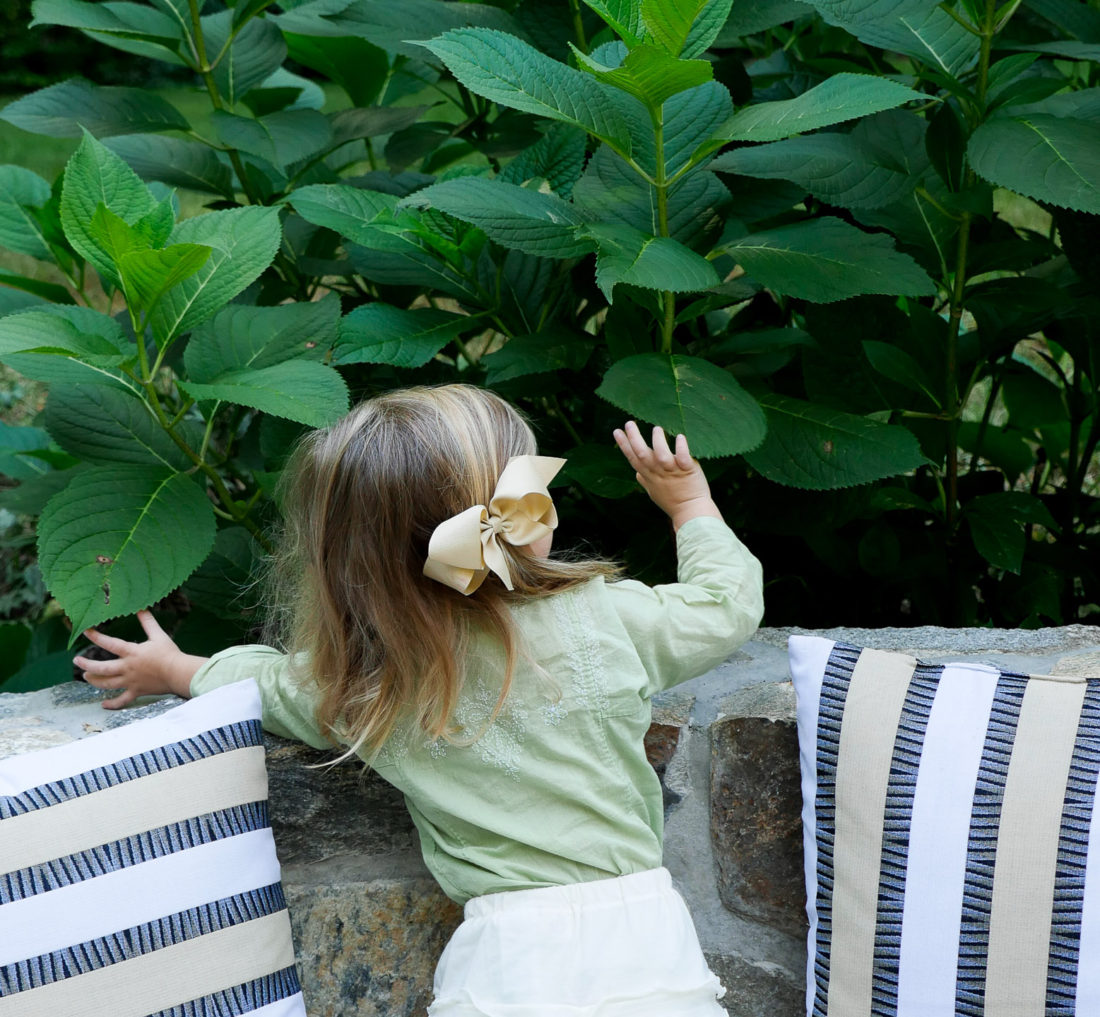 I can barely describe to you how badly I felt that night.  I held it together at bedtime, of course.  I calmed her, and rocked her, and hugged her, and reassured her that everyone she knows in this world would, in fact, be able to find this house in Connecticut.  We sang around thirty songs, read endless books, dried tears, and said five goodnights with promises to check on her while she slept.  I have truly never seen anything like it.  This is a child that I have barely ever rocked to sleep as long as she has been alive.  She's a champ at self-soothing and taking herself off to Dreamland.  As I looked down at her in my arms that night, though, there was a panic behind her eyes that really and truly broke my heart.  The second I snuck out of her room and shut the door, I barely made it three steps down the hall before I burst in to tears.  I just felt so awful– so guilty– and so worried that I had somehow done this whole transition wrong.  Would she ever recover from tonight? Would she EVER feel good sleeping here?  It basically spoke to every insecurity I had as her "Gatekeeper" that this major choice we had made for her life was somehow wrong.
I'm also eight months pregnant and more hormonal than a JV Sports team.  So, YAHTZEE.  As I sobbed to Kyle, I confessed how confused this made me.  Had we made the right choice? Would she feel this way forever?  He calmed me down and reminded me that the entire reason we made this move was so that Marlowe could have a better life– with BOTH her parents in the picture.  We would be together so much more as a family now, and that alone would make this house the best home possible for our little girl.  But now, it was about getting her used to it.  I vowed that night to put all my efforts in to making sure she understood everything that was happening and what our plans were for this new house so she would feel safe and secure.  So how did I do it? Two words: Structure and Routine.  They totally saved us, and made everything get back on track way faster than I would have imagined.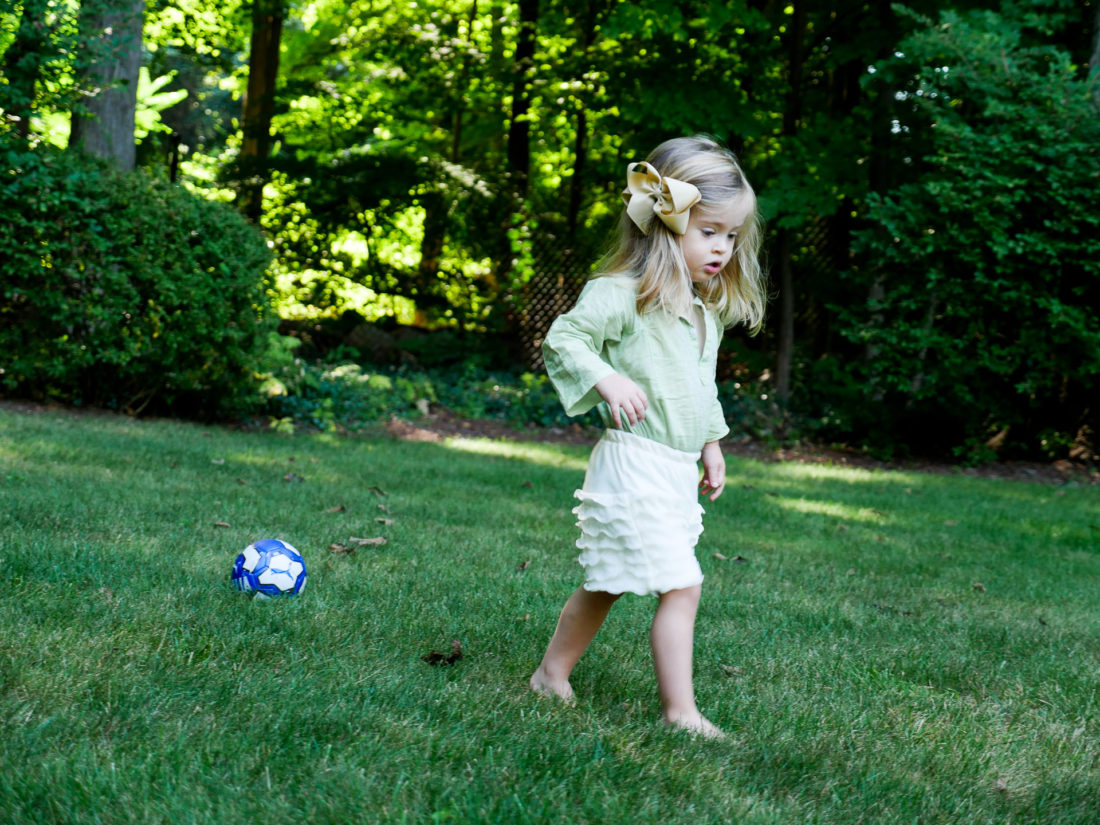 The next day, we talked about her bedroom during breakfast.  How did she sleep? Did she have any dreams? Wasn't it so cool that her bed came and followed her from our last house in to this house like Aladdin's magic carpet? I asked her all of her favorite things about her new room, and what else she thought we needed in there.  Then we went and found all of her normal routine things and set them up in her room together: Her sound machine, her Toddler alarm clock, her hamper, her monitor, the mermaids she sleeps with, her clothes and books.  In the midst of our moving disaster, unpacking Marlowe's bedroom became top priority.  Next, I brought her around the house room by room and talked with her about them.  We discussed where all the furniture would go, and what we would do as a family in each room once everything was put away.  We talked about where the Christmas tree would go at Christmas time, where her little brother's high chair would sit next to hers, where Honey and Pappy T and Mimi and Papa would sleep when they came to visit her, and where all of Mommy and Daddy's shoes and clothes and coats would be for getting dressed every day.  I asked her to show me around and tell me all about her new house.  She was excited, leading me around the house and repeating all the fun things we had talked about.
That night, I made sure to make her bedtime routine as exact as possible.  I told her ahead of time exactly the order of what we were going to do, how many books we would read, which soap we would use to wash her hair and face, and which pajamas and sleep sack she would be putting on. I wanted her to remember that even though Mama and Daddy are in charge, that she gets to know what the plans are and be a part of the conversation.  She got to pick out her Lovey to sleep with, and chose the Horsey one! Surprise! Night Two was about a zillion times easier that day, and way less weepy.  She still got a bit clingy at bed time but nothing like that first night.  Every night since, I've made a point to stick closely to our routine so that Marlowe knows what's coming and feels safe.  I had been a bit relaxed recently about exact bedtimes and routines since she's older now– but this last week I cracked down again and made sure everything was running like clockwork.  It was so encouraging to watch her respond so positively to the structure and relax a little bit in to our new normal.  In the mornings, we've been letting her crawl in to bed with us and watch cartoons on our new TV (loving a TV in the bedroom, by the way– my first time ever having one in there!).  She gets excited for the special treat and how fun this new house is!  By day five, Marlowe was back to her old self.  I was so relieved to have my happy little girl back.
This whole experience made me think so much about the expectations we have of our kids, though.  How much do we view our children as an extension of ourselves– both physically and emotionally? Just because we like (or dislike) something, do we expect their tastes to follow? And when we really think about it, how unfair is this? I'm glad I was given the opportunity to correct my behavior when it comes to setting unrealistic expectations for my daughter.  Even though I obviously didn't mean to be, it's nice to be reminded that Marlowe is her own person with her own experiences and ideas about the world around her.  I think sometimes it's important to remember that children need reassurances and explanations just as much as we do.  Just because WE make the rules doesn't mean that we should ignore how it must feel to be the ones without very much say in the matter.
I'm grateful that Marlowe is back to her old self, but even more grateful for this humbling parenting reminder.  I'm not perfect, I just do the best I can– and when I screw up, I try my best to make it right!
Have you lived through any major transitions with your kids? I'd love to know how you dealt with them in the comments below!
xoxo
EAM
Save
Save