The following content may contain affiliate links. When you click and shop the links, we receive a commission.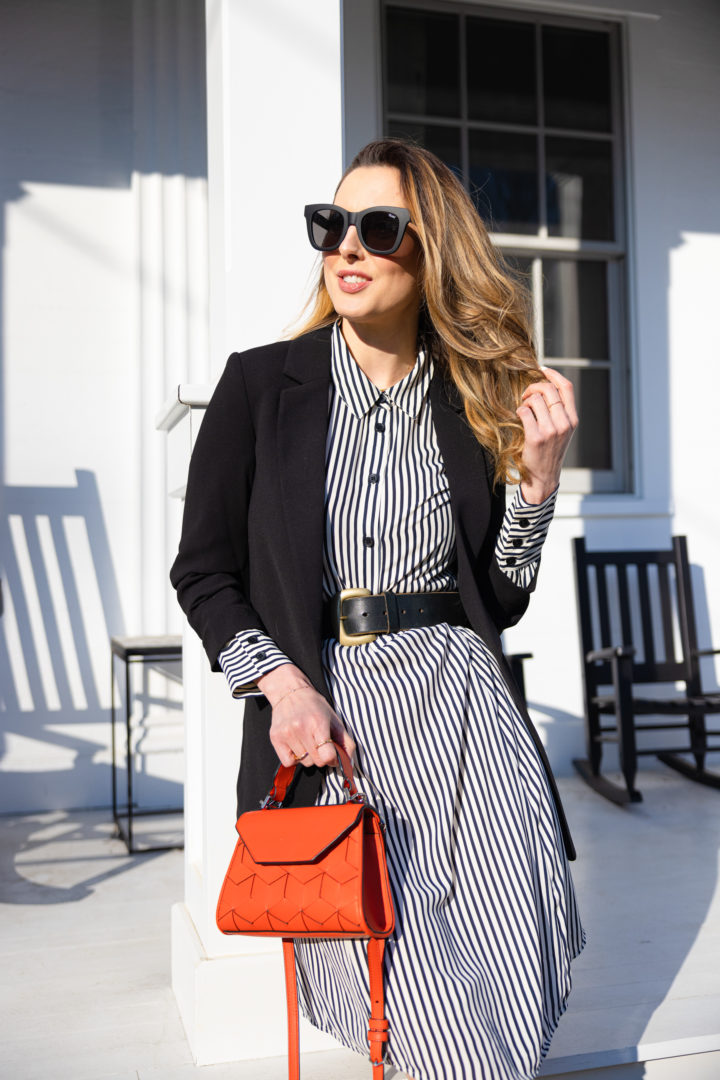 As somebody who is trying to grow my hair out long again, even while coloring it monthly AND heat styling it—the battle is REAL when it comes to keeping my hair looking and feeling healthy. I also lost a ton of hair postpartum this time around, so my little baby hairs are precious to me (LOL) and finally growing a little bit. Anybody would tell you that heat styling your hair regularly totally trashes it. I used to have fairly straight hair, even when it air-dried. After having my babies, my hair totally changed. The back 2/3 of my hair is now super curly and frizzy, while the front is more straight when air-dried. Because of this, when I just air dry, my hair kind of ends up looking crazy. I had been relying on giving myself blowouts whenever I was my hair (twice a week) and adding curls sometimes with an iron when I had an event or shoot that I wanted to prep for. I knew that so much heat styling was taking its toll, but I didn't want to just deal with having bad hair days a few times a week. I started researching Heatless Hair styling options and I found SO MANY cool tricks on TikTok and Instagram REELS.
There's something so fun and nostalgic about them, too. I feel like I'm getting a glimpse back into my great grandmother's hair routine, when there weren't all of these fancy and expensive contraptions to work with. One Heatless Curls method that really stood out to me was the bathrobe belt curl trick. All you need is a bathrobe belt (you can also use a silk scarf or there are a number of affordable silk ribbons you can purchase), a clip, and two hair ties. You put the belt on top of your head, and then wrap each side of your hair around, securing at the bottom with elastics. I really didn't expect it to work at all, but when I woke up in the morning after sleeping on my hairstyle, I fully looked like I had a blowout! The curls stayed all day, too.
Silk Curling Ribbon Set
$39
If you don't have a spare bathrobe belt, there are a number of fairly affordable silk options like this one! Silk is the absolute best material for reducing frizz and your hair will come out soft as buttah on the other side!
Heatless Curling Rod Headband
$8.99
Another option that's more affordable is this polyester version!
Style Navigator Prep & Finish Spray
$26
This is my favorite prep and finishing spray!
2 Silk Scrunchies
$9.99 each
You can use any two hair ties, but I find that scrunchies leave fewer kinks in your hair the next morning.
I spent the next month really perfecting my technique, and I'll say that the heatless bathrobe belt curl trick is now a solid player in my hair repertoire. It works so well and doesn't do any damage! I decided to make a little video tutorial with some of my tips and tricks, but let me know if you have any further questions or if I can clarify any steps. 
Photographs by Julia Dags | Happily Eva After, Inc. © 2021 All Rights Reserved