The following content may contain affiliate links. When you click and shop the links, we receive a commission.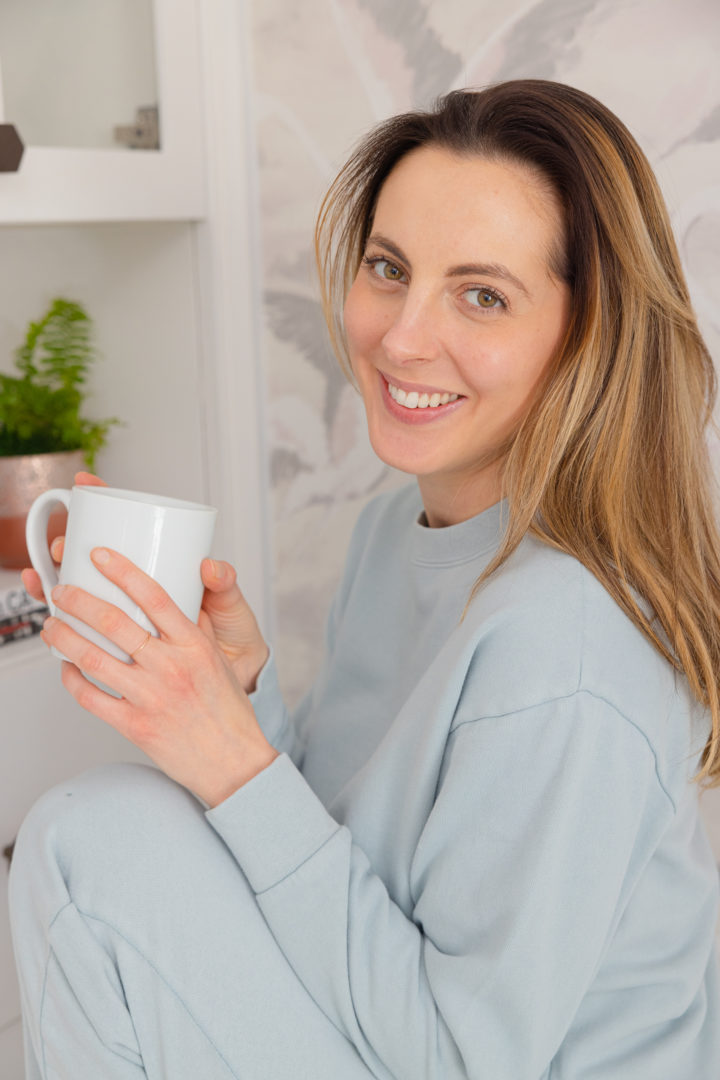 **Thanks to Rodan + Fields for sponsoring this post. All thoughts and opinions are my own.
If you've been following this blog for a while, you know that skincare is a huge interest of mine. After suffering from pretty bad skin in my early twenties, I've spent the last decade finding and trying products to actually figure out what I can do to get my best skin ever. But the past year, I've been really frustrated because I developed a lot of skin discoloration during my last two pregnancies, and it got even worse with Mateo! The worst of the discoloration was mostly on my forehead, which made me even more self-conscious. I felt like it was a huge distraction whenever I would talk to anybody, or even when I would shoot for the blog. I would have to really use thick concealer to cover it up! The dark spots were especially frustrating because I felt like I had spent so many years getting my skin to a good place where I didn't suffer from breakouts…and now here was this stubborn dark spot I just couldn't seem to get rid of.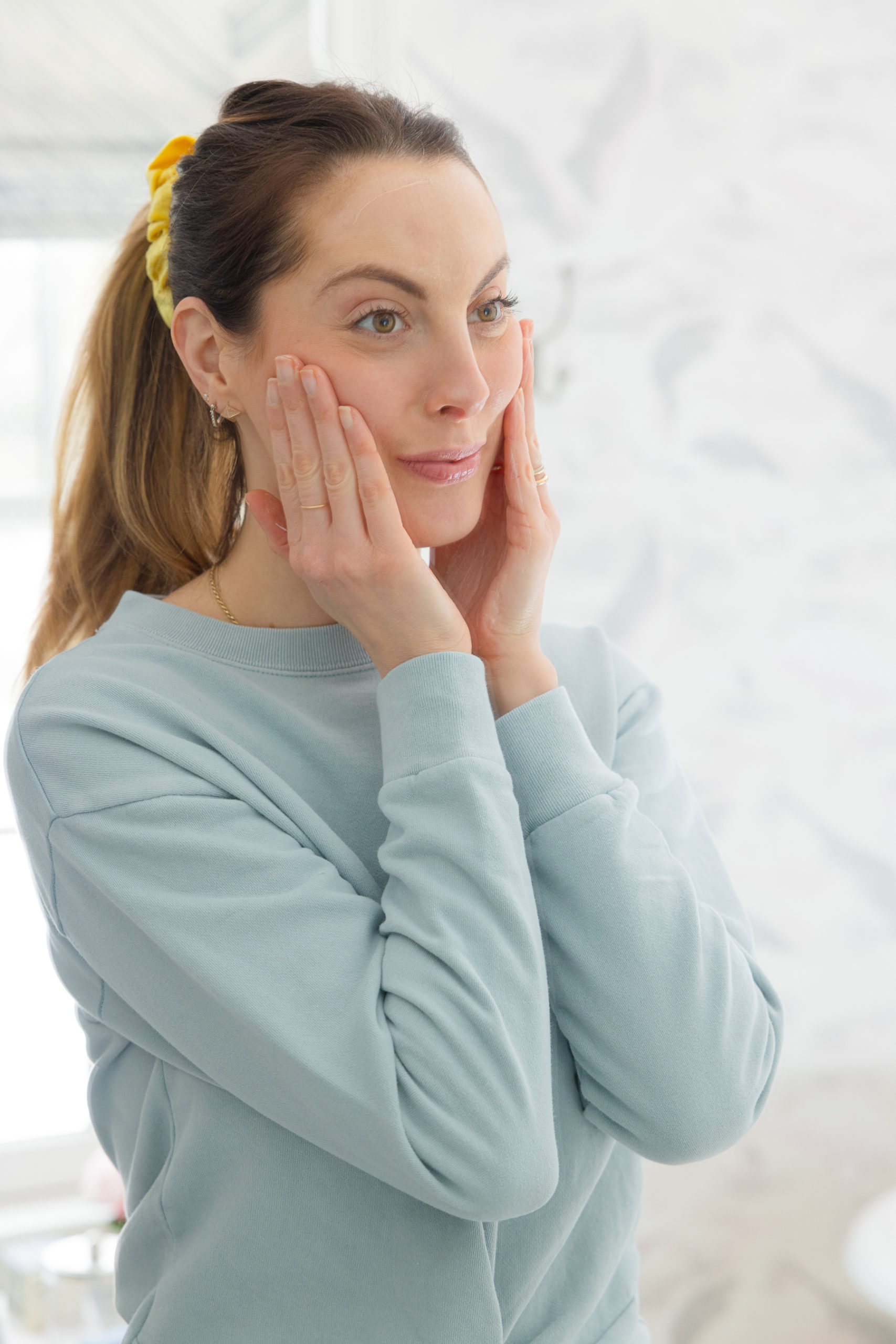 Then, one day, Rodan + Fields reached out to me about a brand-new product they were developing that specifically targets discoloration to give you brighter, smoother-looking skin and help to visibly reduced dark spots—the REVERSE Regimen and REVERSE Targeted Dark Spot Corrector. I was super intrigued because I had heard amazing things about the Rodan + Fields brand, but had never tried it. The line is formulated with their unique Multi-Med Therapy approach. This basically means that Rodan + Fields is focused on supplying the right ingredients, in the right formulations, applied in the right order. In short, they're all about making your skincare routine ultra-targeted to whatever concerns you, AND focused on making their Regimens extremely simple to keep track of. I loved the concept of the numbered labeling system that takes the guesswork out of achieving the skin of your dreams.
Rodan + Fields REVERSE Regimen is a simple 3 step collection of products that includes a Deep Exfoliating Cleanser, Intensive Brightening Toner, and Brightening Defense Fluid Lotion SPF 50 for day. At night, you use the same first two products (cleanser and toner), and follow with a Tone Correcting Treatment as your third step. The REVERSE Targeted Dark Spot Corrector can be used in conjunction with the REVERSE Regimen (as step 2.5) or on its own as a standalone product. Rodan + Fields has formulated the products to perform at the optimal time of day for incredible results! During the day Niacinamide (yes, that is the super "hot" ingredient that has the skincare world abuzz these days) works to visibly even skin tone, while patented RF3 Antioxidant Complex enhances your skin's resilience to defend itself from environmental pollutants that can lead to discoloration. At night, the PM routine combines the brightening power of 10% stabilized Vitamin C with the revitalizing strength of proprietary Retinal-MD Technology and Kojic Acid to create a supercharge formula that visibly evens skin tone and minimizes dark spots. 
I was SO excited to be one of the first people to try out these products, and I'm even more excited to tell you that after using them for the last couple of months they have done wonders for my skin! My dark spots are visibly lighter, and I'm so much less self-conscious now about my skin. I also will say that my skin overall feels really bright, clear, and supple. My favorite thing, though, was how easy the routine was. Three steps in the morning, and three steps at night. THAT'S IT. I used the REVERSE Targeted Dark Spot corrector as an added-on boost the first month as well and was so impressed with it. I'm excited to show you my whole routine! 
Step 1
REVERSE Deep Exfoliating Cleanser
This skin-brightening cleanser contains glycolic acid, lactic acid, jojoba esters and polylactic acid to micro refinish the skin's surface for a more radiant appearance. This cleanser is also great for enhancing the skin's natural turnover and revealing younger-looking skin and a smoother complexion.
Step 2
REVERSE Intensive Brightening Toner
This powerhouse toner uses Niacinamide, Sodium Hyaluronate, and Licorice Extract to target and minimize the appearance of dark spots, and to calm and visibly plump the skin. I love the smell, it's so fresh! 
Step 3
REVERSE Brightening Defense Fluid Lotion SPF50
This lightweight daytime lotion protects skin from harmful UVA/UVB rays, which can accelerate the visible signs of aging. The fluid also contains a patented RF3 Antioxidant complex and licorice extract to visibly reduce discoloration. I love how light this lotion is, and it leaves my skin dewy but not greasy and is easy to put makeup on top of! 
Steps 1 + 2
Same as Morning
Step 3
REVERSE Tone Correcting Treatment
This nighttime complex combines 10% stabilized Vitamin C with revitalizing Retinal-MD Technology and Kojic acid, all in one formula. This supercharged formula visibly evens skin tone and minimizes the appearance of dark spots. I went full force into this routine, and for the first month, I added in the Rodan + Fields REVERSE Targeted Dark Spot Corrector after applying my toner, and before step 3. The Dark Spot Corrector is so easy to use and gave that extra punch to my brightening routine. I noticed that it worked wonders in just a couple of weeks on the dark spot on my forehead. Besides their patented antioxidant complex and niacinamide, this product contains Tone RF Technology. Tone RF Technology was described to me as a proprietary ingredient blend featuring a molecule that selectively targets areas of visible discoloration without leaving a halo effect, and Indian Almost Leaf Extract that significantly diminishes the appearance of existing surface discoloration.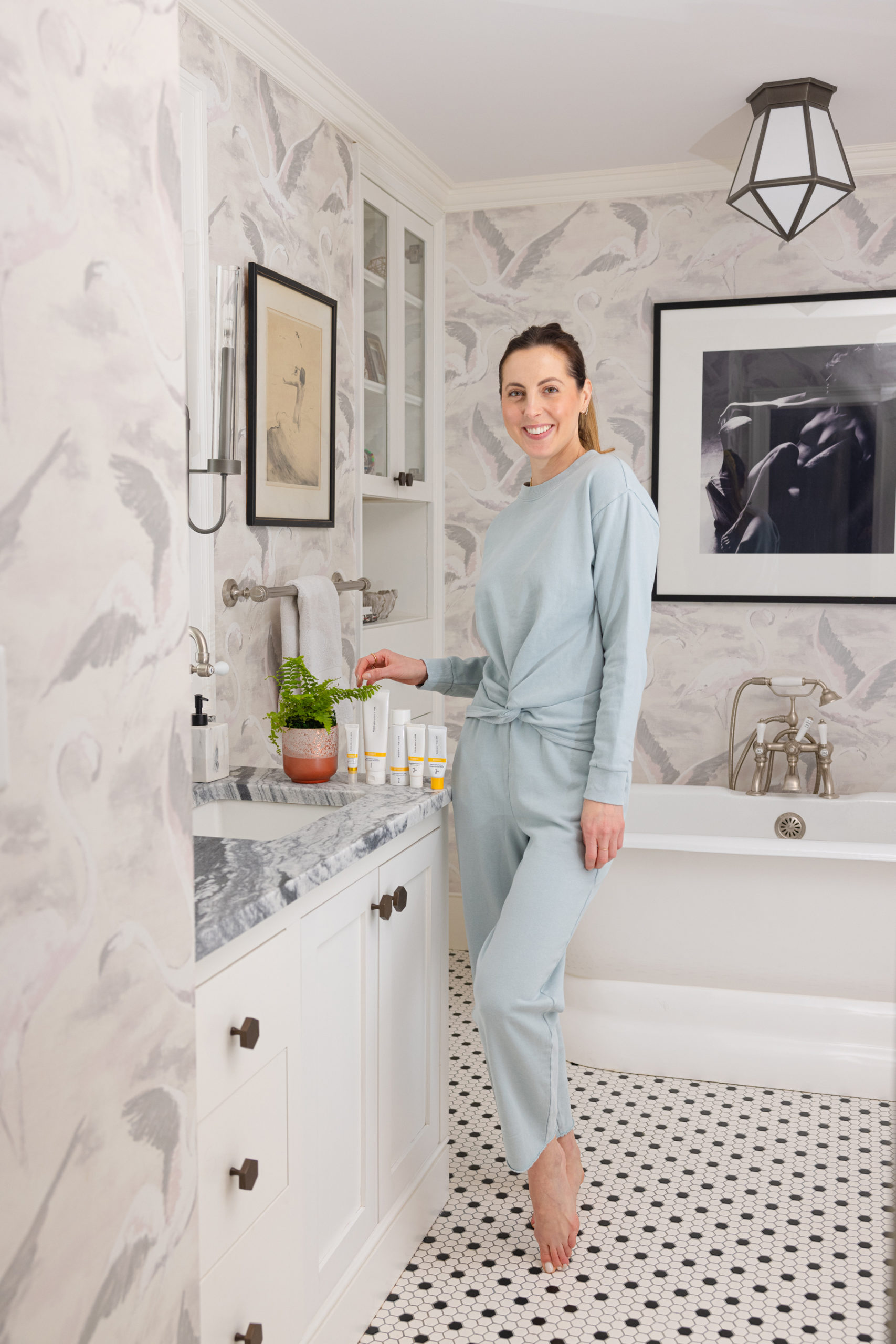 If you're already a Rodan + Fields user, but you're happy with a different Regimen of theirs, you can add in the REVERSE Targeted Dark Spot Corrector into your REDEFINE Regimen, UNBLEMISH Regimen, SOOTHE Regimen, or RECHARGE Regimen—simply by using it before the moisturizer in your routine. I'm also really into their clinical stats of the REVERSE Regimen with REVERSE Targeted Dark Spot Corrector. After 4 weeks*, 77% of people had less visible dark spots, and after 8 weeks, 72% of people didn't feel like their dark spots were the first thing people noticed about them. I love that stat, because I can relate to that. Having those dark spots can make you feel like everyone is so zoned in on them! I'm putting my before and after shots below, because I feel like the pictures speak for themselves. I love that I can enjoy my fresh, clean skin much more now, and it makes me that much more confident!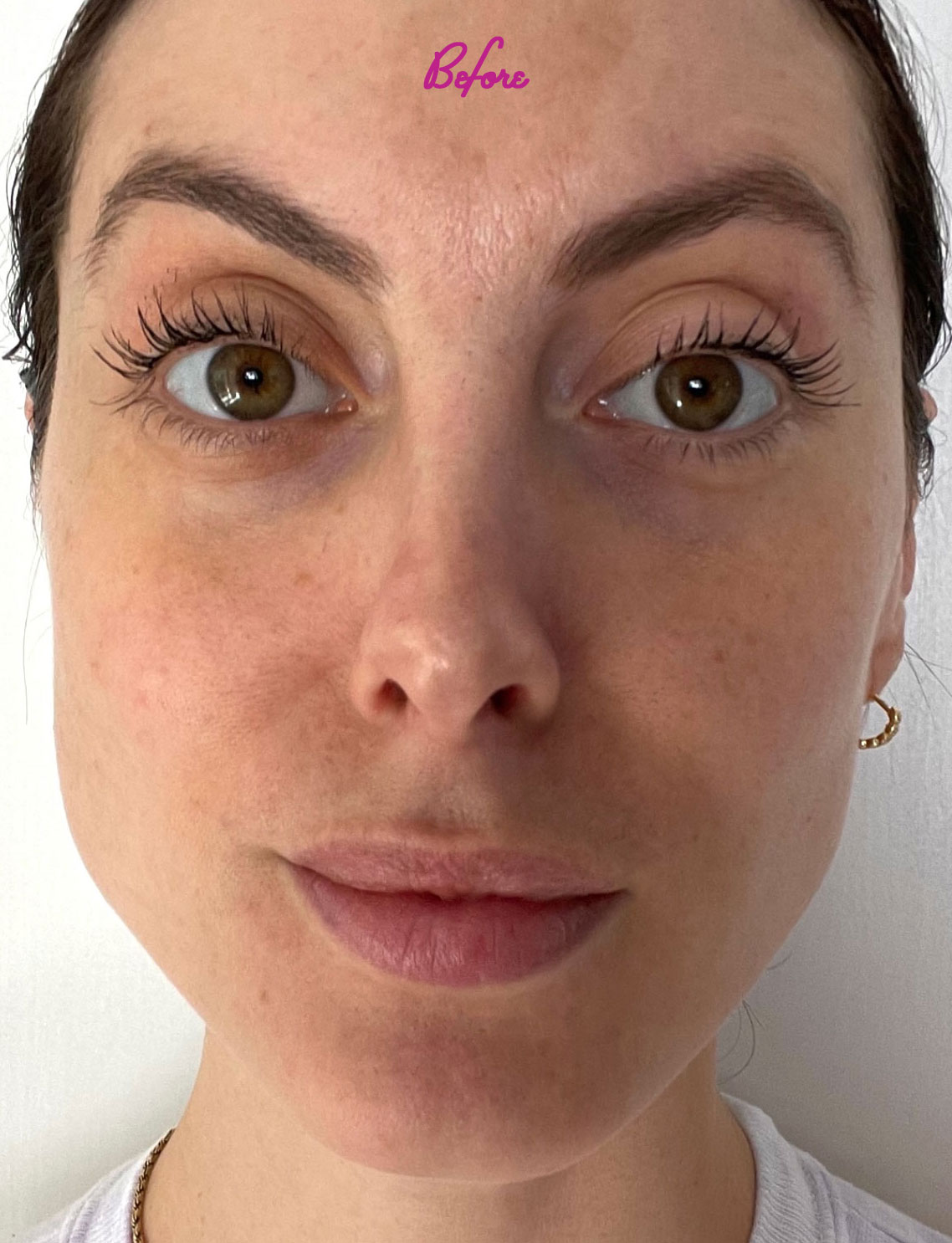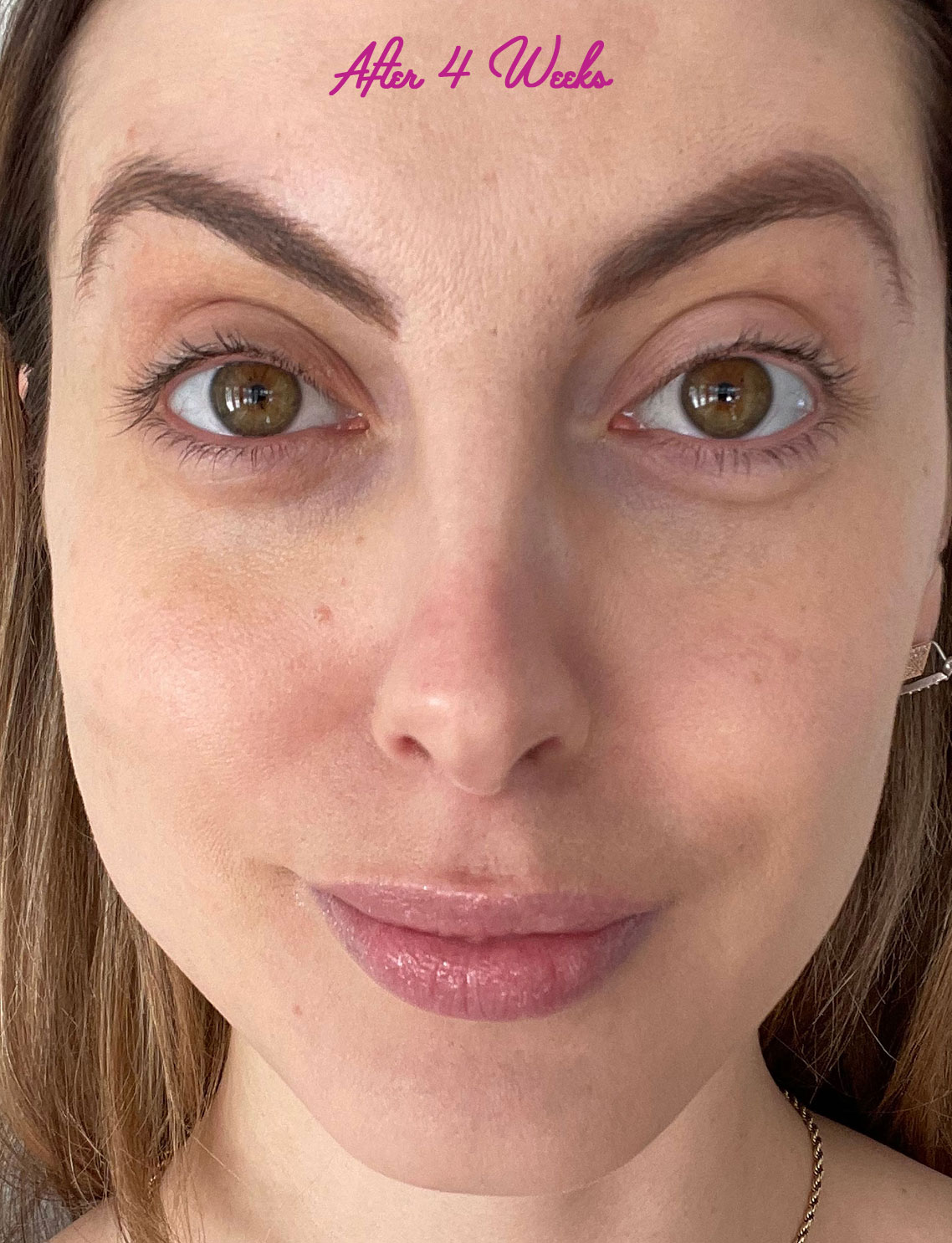 Results after 4 weeks. Results may vary, for typical results see www.rodanandfields.com
I'm definitely going to keep up with a ton of SPF and hats in the summer so that the dark spots don't come back! Have you tried the Rodan + Fields line before? Let me know which Regimen you love!
*Based on an 8-week U.S. clinical and consumer study. Results may vary depending on multiple factors: age, gender, skin type and condition, concomitant products used, health history, location, lifestyle and diet.
Photographs by Julia Dags | Happily Eva After, Inc. © 2021 All Rights Reserved