The following content may contain affiliate links. When you click and shop the links, we receive a commission.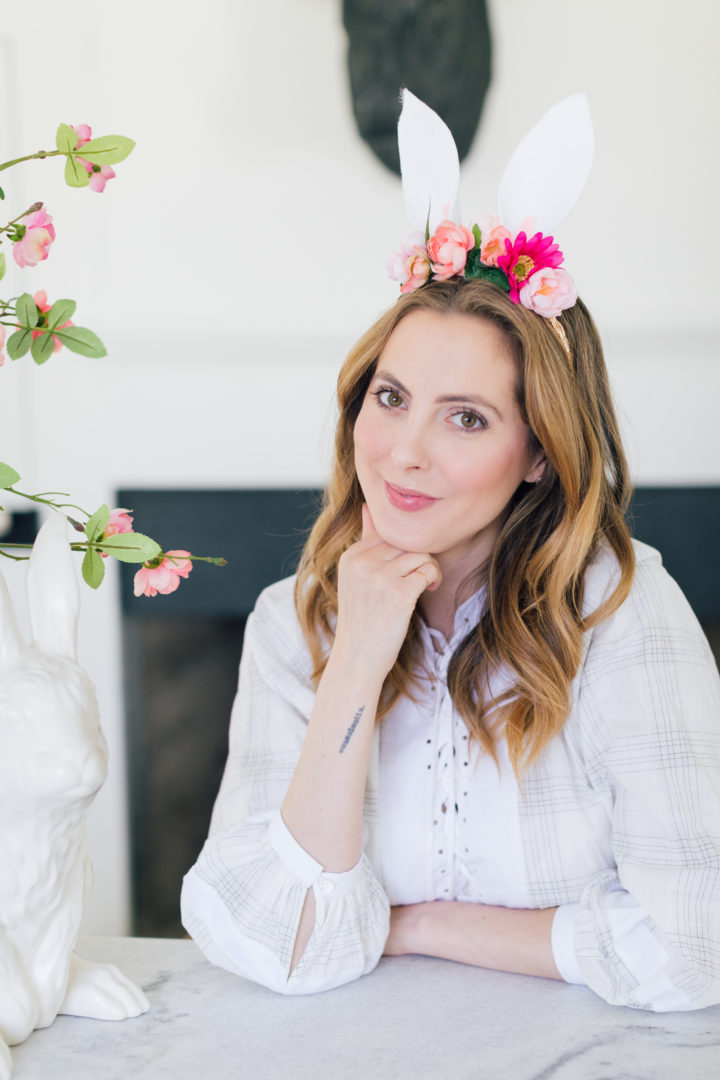 This post was originally published on April 18th, 2019. 
You all know how much I love a holiday craft, and I have to say that these DIY Woodland Bunny Headbands are one of my favorites I've ever done!  I wanted to create something that Marlowe and I could wear together for the Easter holiday, and while bunny ears are fun…they just didn't seem pretty enough.  I realized I loved the idea of doing a Woodland style with the flowers to make the ears extra special! And it's really fun to think of all the other animal ears that these headbands could turn into for other holidays or occasions.  The best part about this DIY is that it's no-sew and can be made really simply and quickly with a hot glue gun. Score!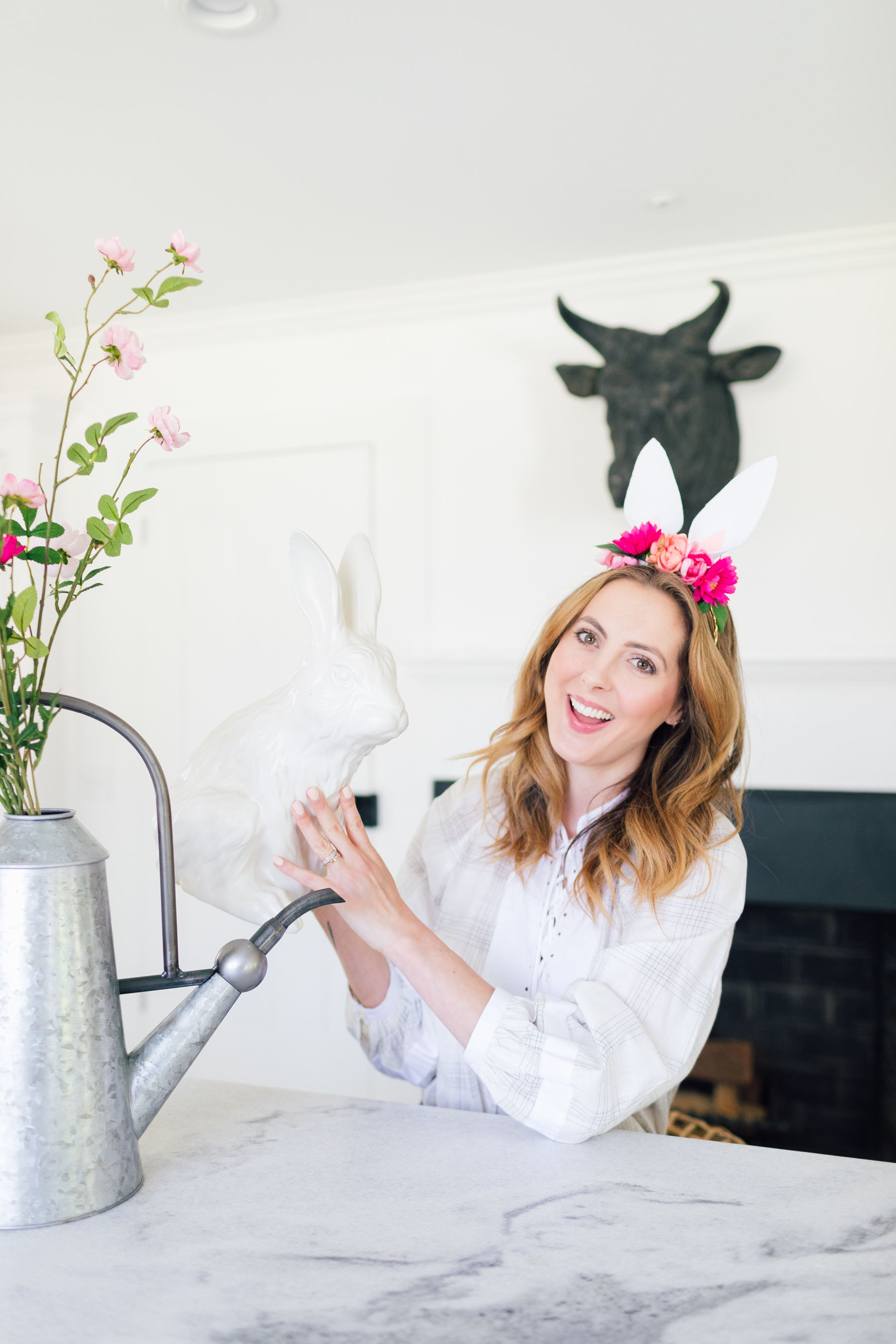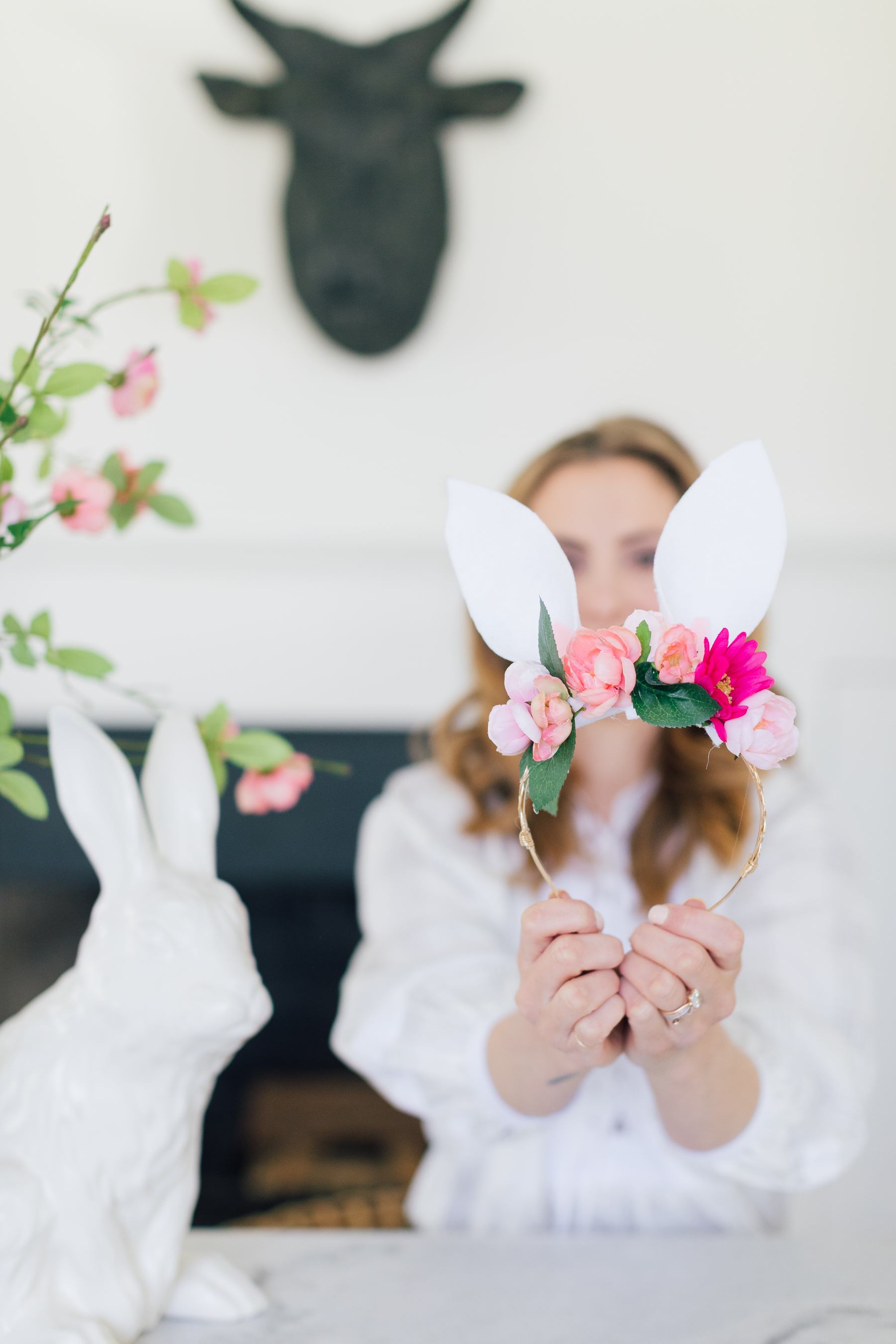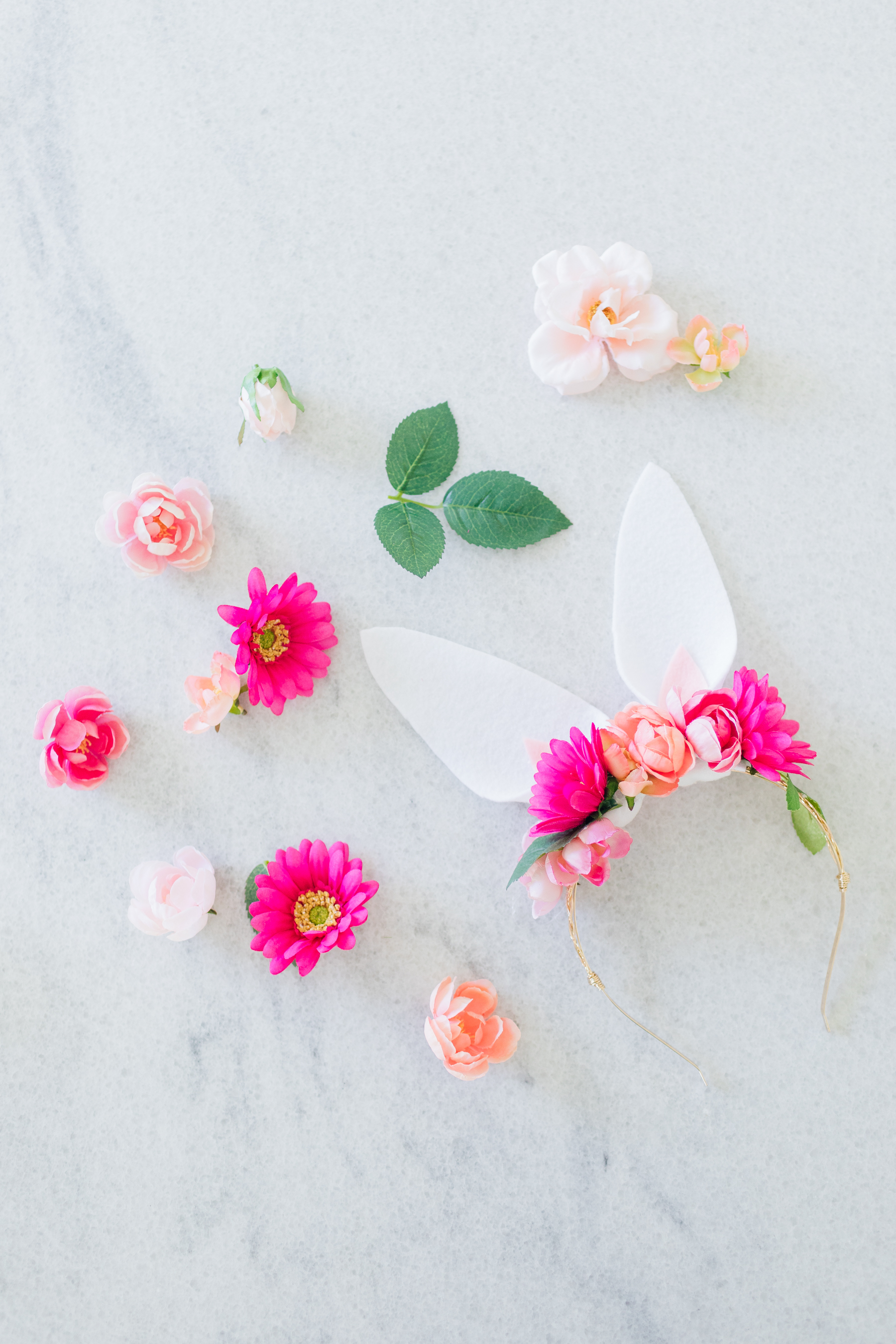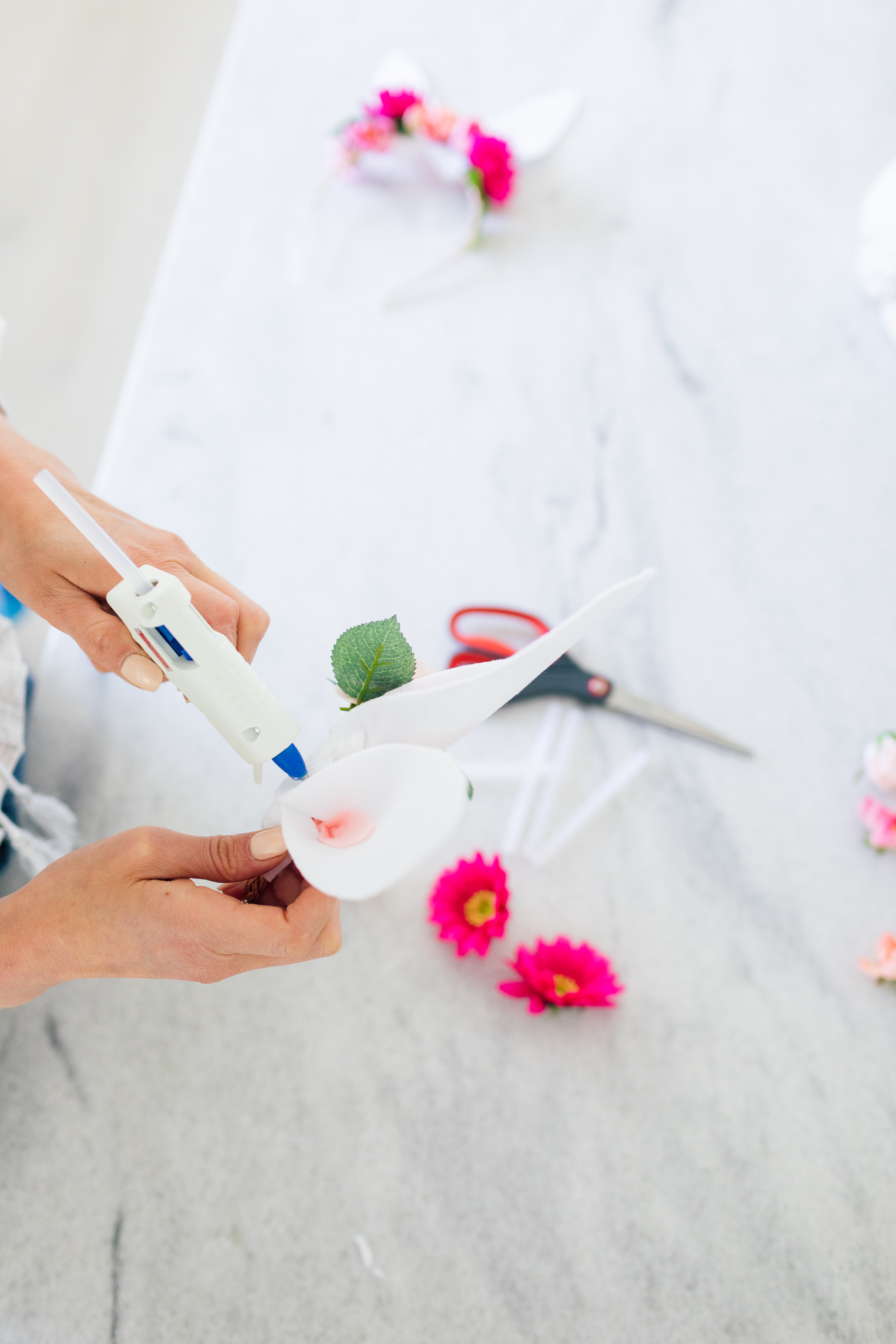 Step 1
Cut Shapes
I made two longer shapes with white for the ears, and then two smaller with the pink felt.  
Step 2
Glue Ears
Using the glue gun, affix the pink inner ears to the bottom middle of the white ears.  
Step 3
Cut Slits
Now carefully cut an inch-long slit on either side of the pink inner ear felt.  
Step 4
Pinch & Glue
Pinch the side slits together and bind them together with hot glue.  
Step 5
Glue Ears to Headband
Using hot glue, affix the ear to the headband by first wrapping the middle piece of felt around the headband, and then affixing the two side flaps to the top of the headband with glue. Repeat with the other ear.  
Step 6
Add Flowers
Cut faux flowers off of the stems, and affix them to the top and front of the headband with hot glue.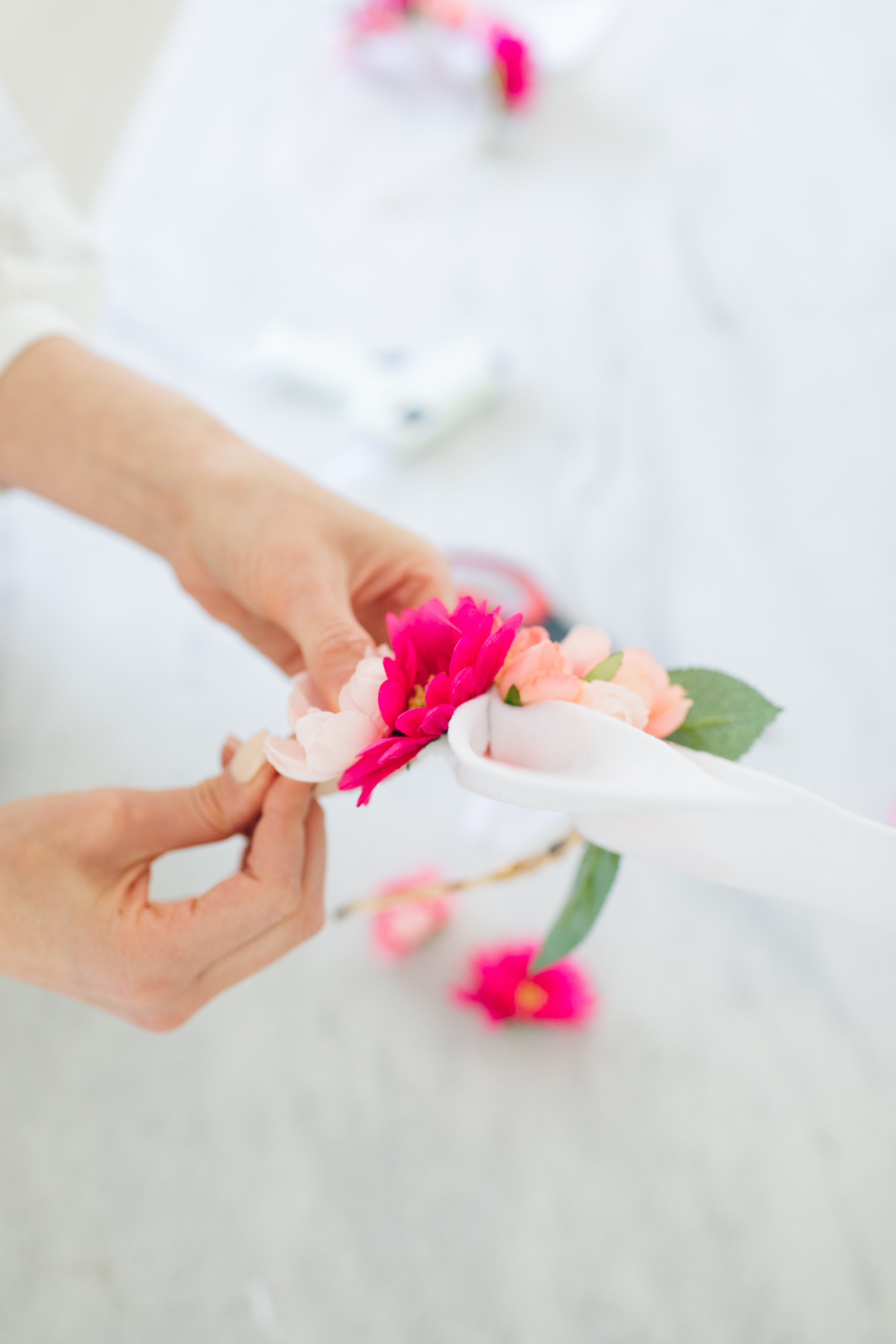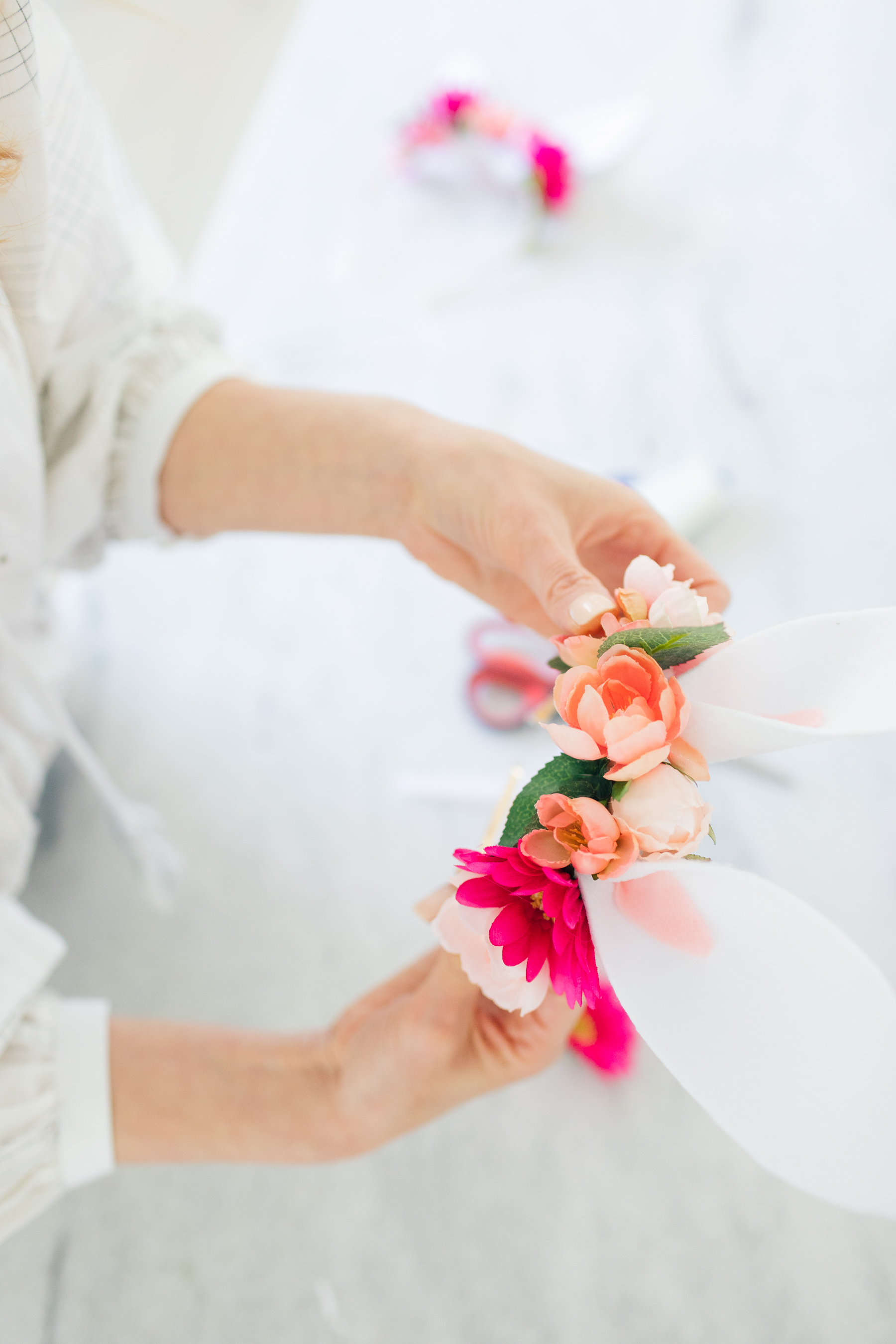 Headbands are having such a moment right now, and the truth is that creating these cute DIY Woodland Bunny Headbands is a totally simple DIY– and something that is in everyone's wheelhouse.  I had such a blast making these, and as soon as I was done, Marlowe raced over and put one on. She couldn't wait! I'm really excited for her to wear this on Easter– it's going to look so adorable with her Easter dress.  Wishing you a fab Easter holiday and a beautiful weekend!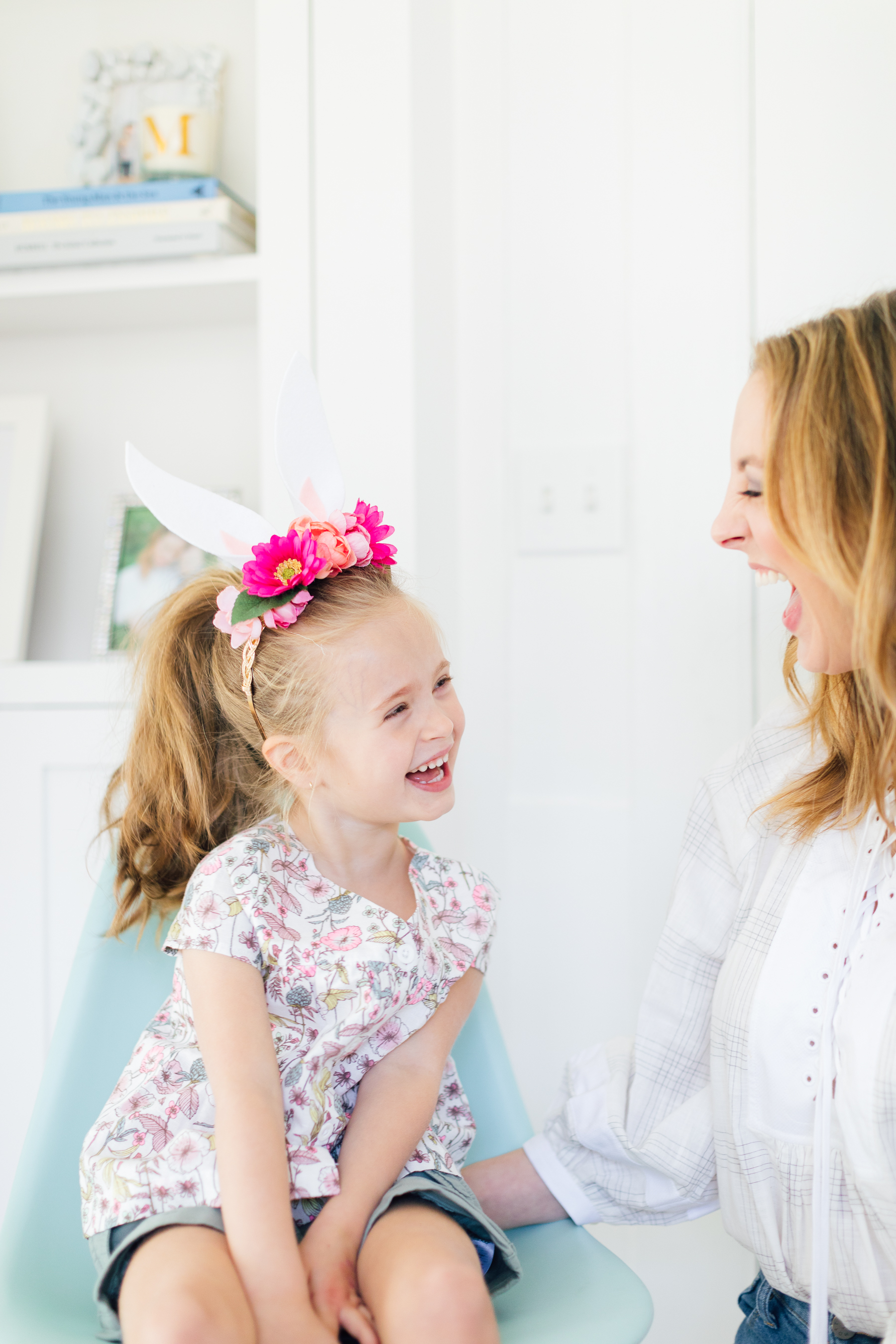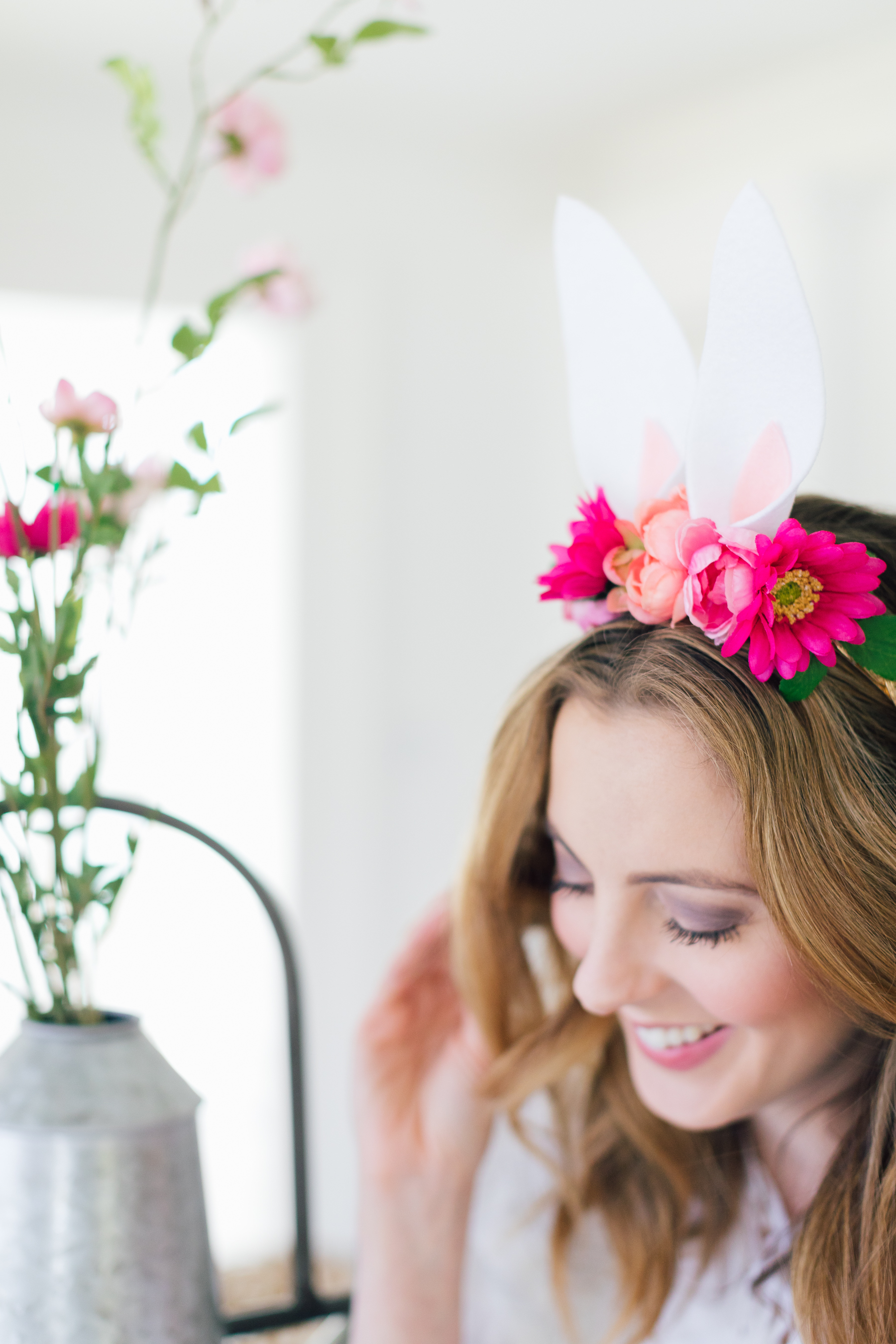 Photographs by Julia Dags | Happily Eva After, Inc. © 2019 All Rights Reserved