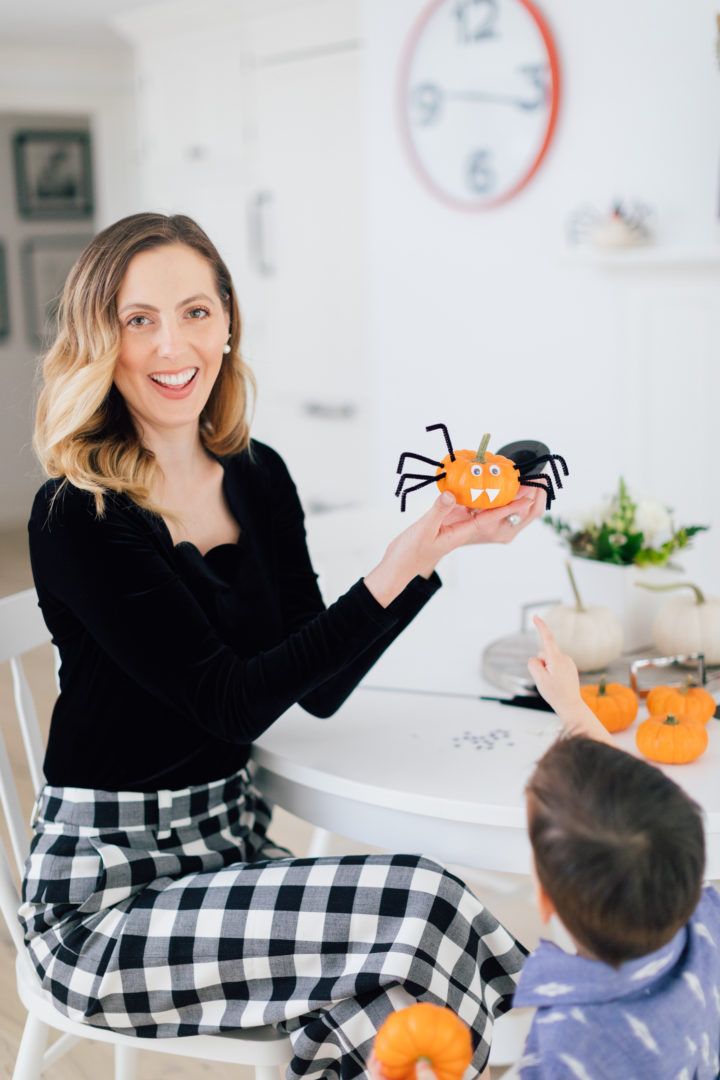 I love crafting around the holidays, and the best crafts are the ones I can do with my kids! Marlowe and Major really enjoy being creative with me, and I try to come up with things that don't take too much time or too many moving parts.  For Halloween, I always think it's fun to make a no-carve pumpkin craft with the kids so that our house can be festive without too much mess.  We've painted them in the past, but this year we tried something different! Today I thought I'd share my DIY Pumpkin Spiders craft – I love how they turned out!
Marlowe had such a fun time making these that she asked if I would do them with her class. I had SUCH a blast creating these spiders with all her school friends – and since there aren't too many components to assemble the time didn't descend into chaos as I had feared. This would also be a great activity for a playdate!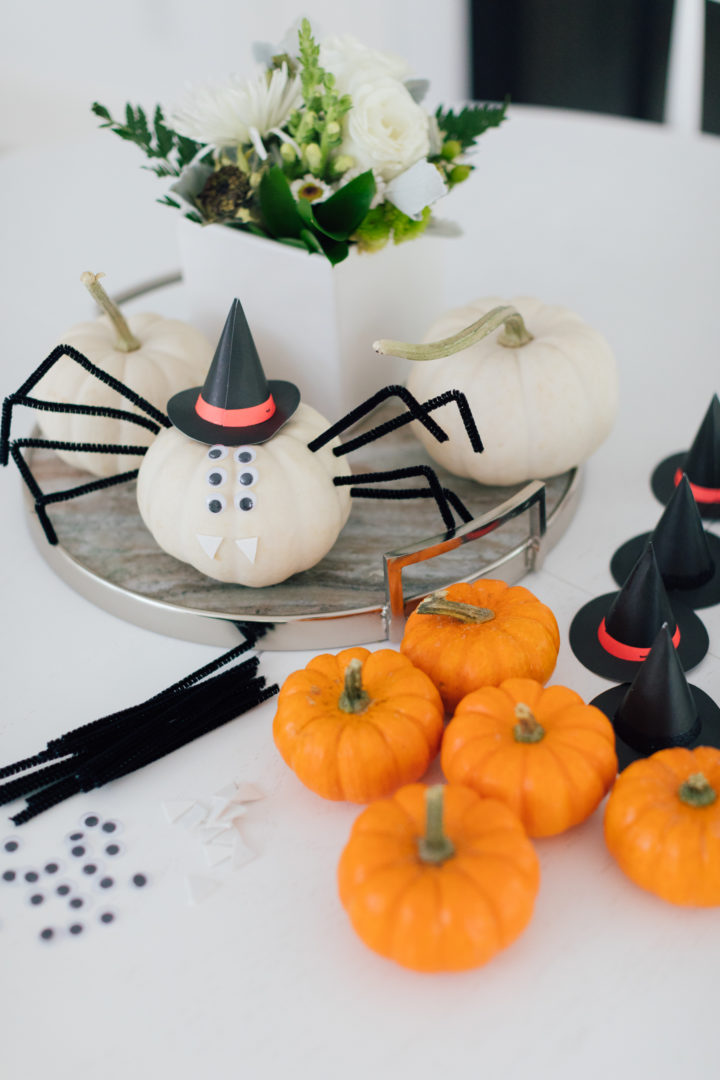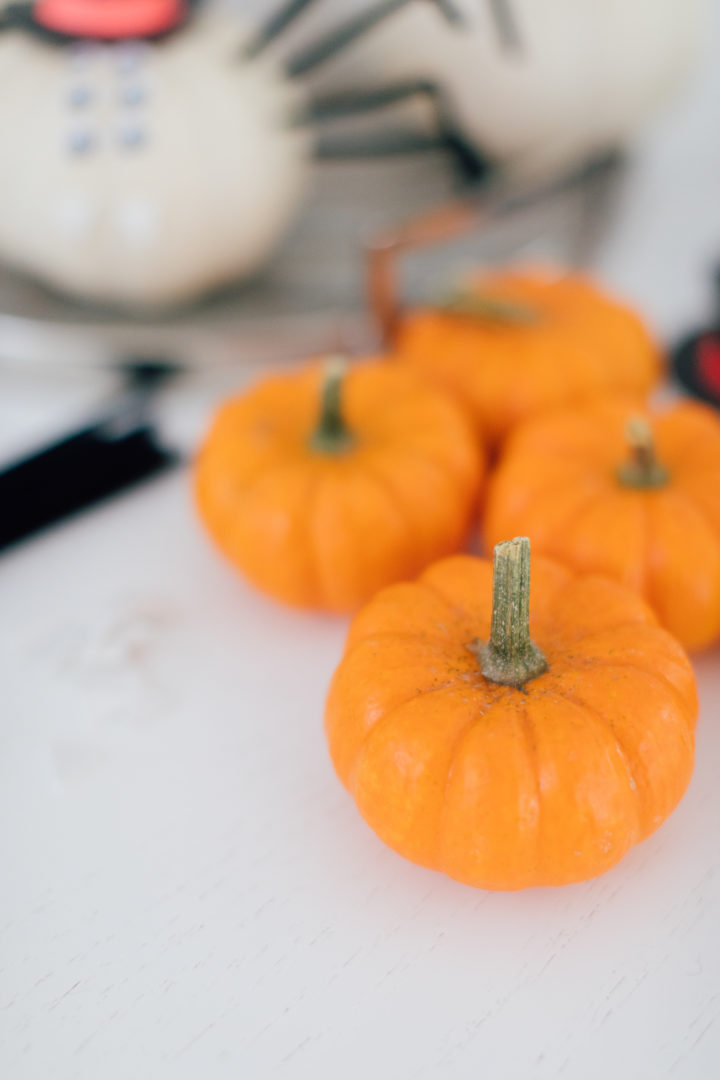 Materials…
Mini Pumpkins (You can also use bigger ones!)

1 sheet of stick-on felt or foam

1 sharp kebab skewer or other object

Mini witch hats (optional)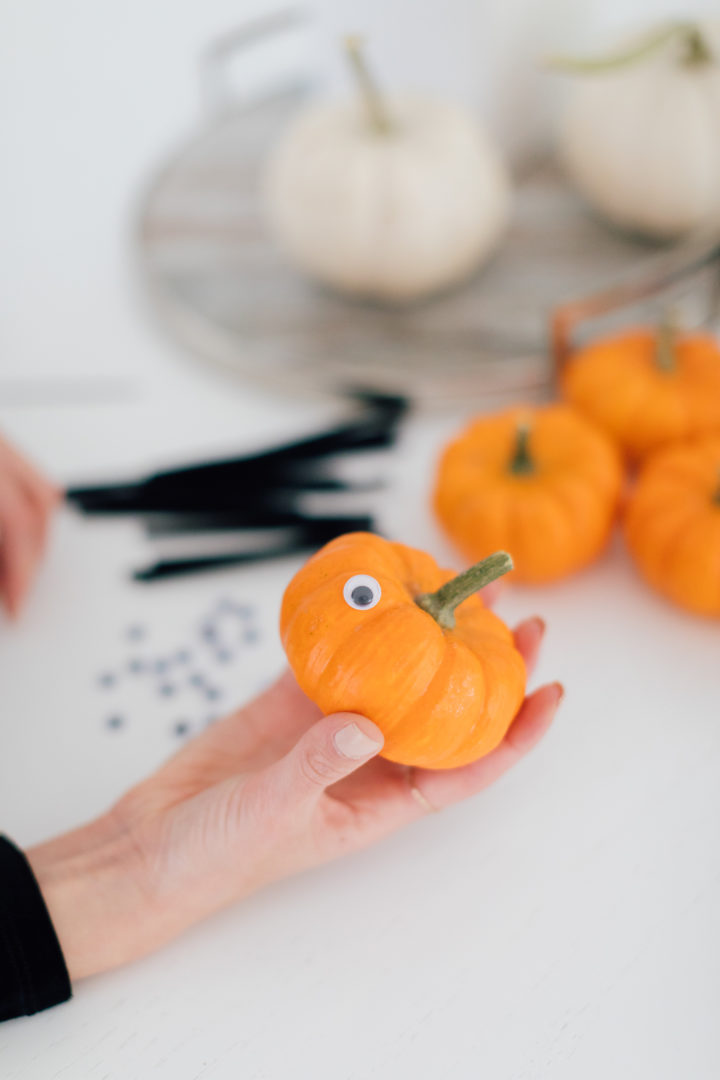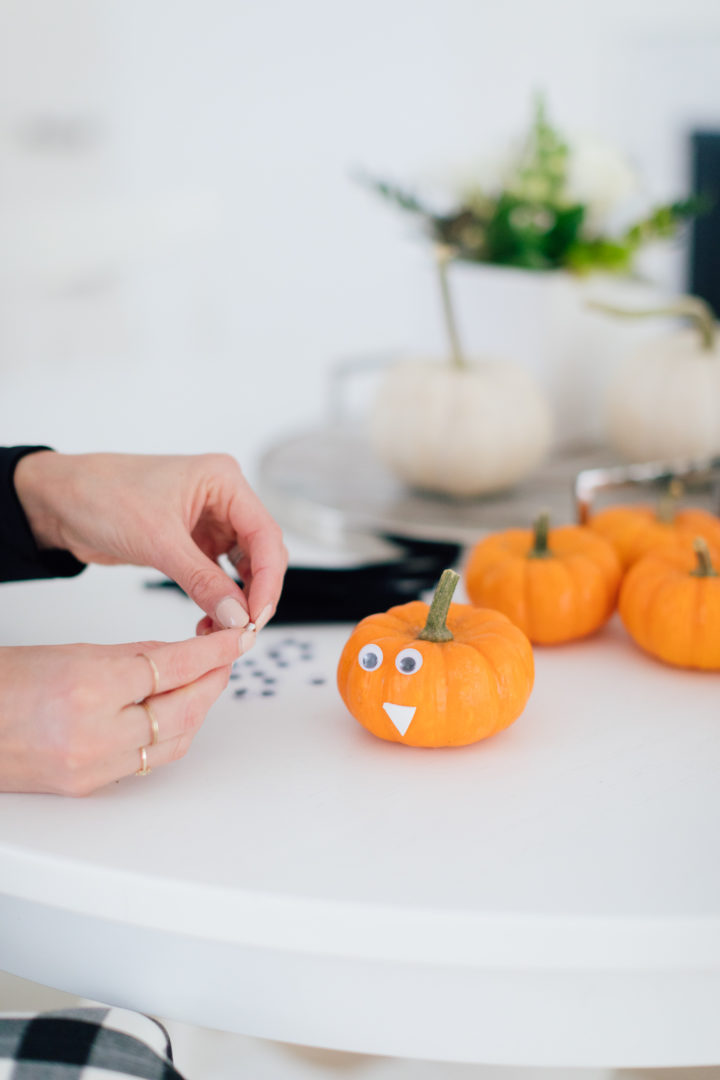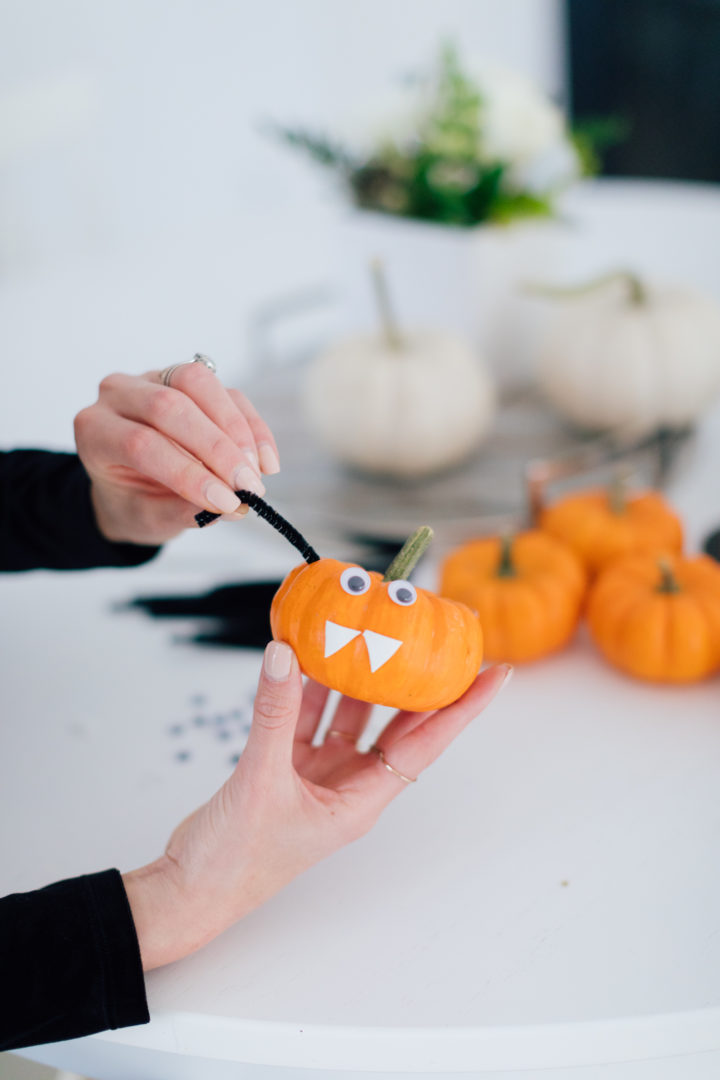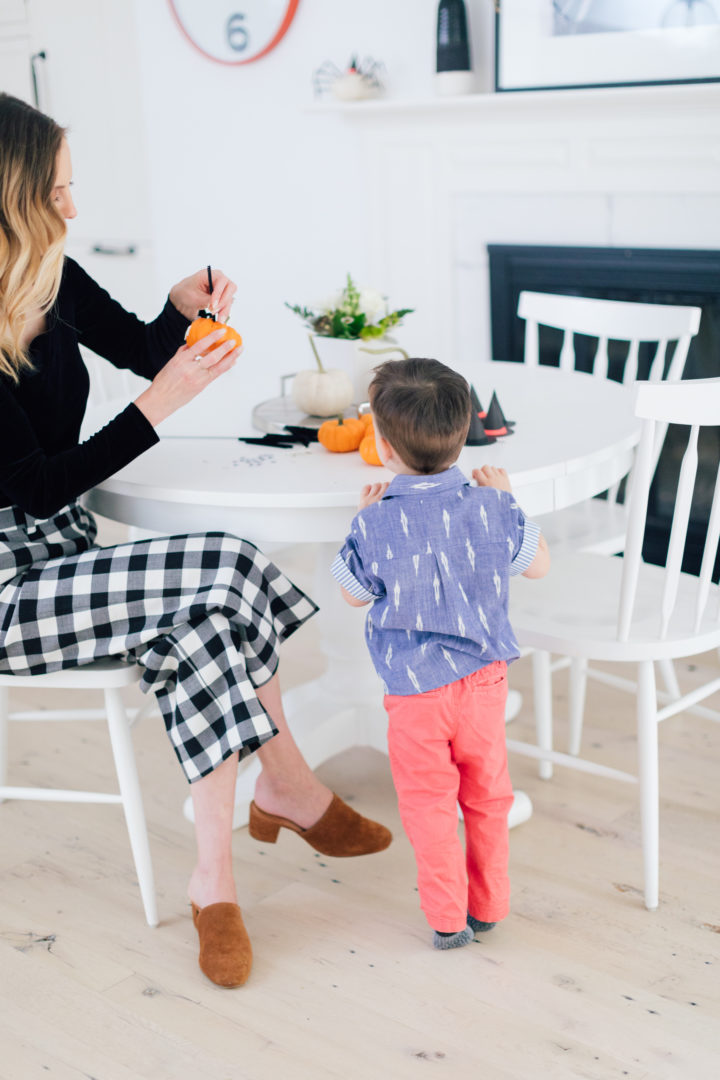 Directions…
Begin by wiping off your pumpkin with a dry paper towel to be sure that there is no extra dirt or dust on the surface.

With a sharp kebab skewer, poke 4 holes vertically on each side of the pumpkin.

 

Next, attach zots to the backs of the googley eyes and press on to your pumpkin. I like to use six eyes for the bigger "Mama" pumpkin, and two for the babies!

Cut two mini triangles out of the adhesive felt or foam and press on for the fangs.

 

Stick the pipe cleaners in to the leg holes on the pumpkin, and bend at the ends to make feet.

 

Top with a witches hat, and display!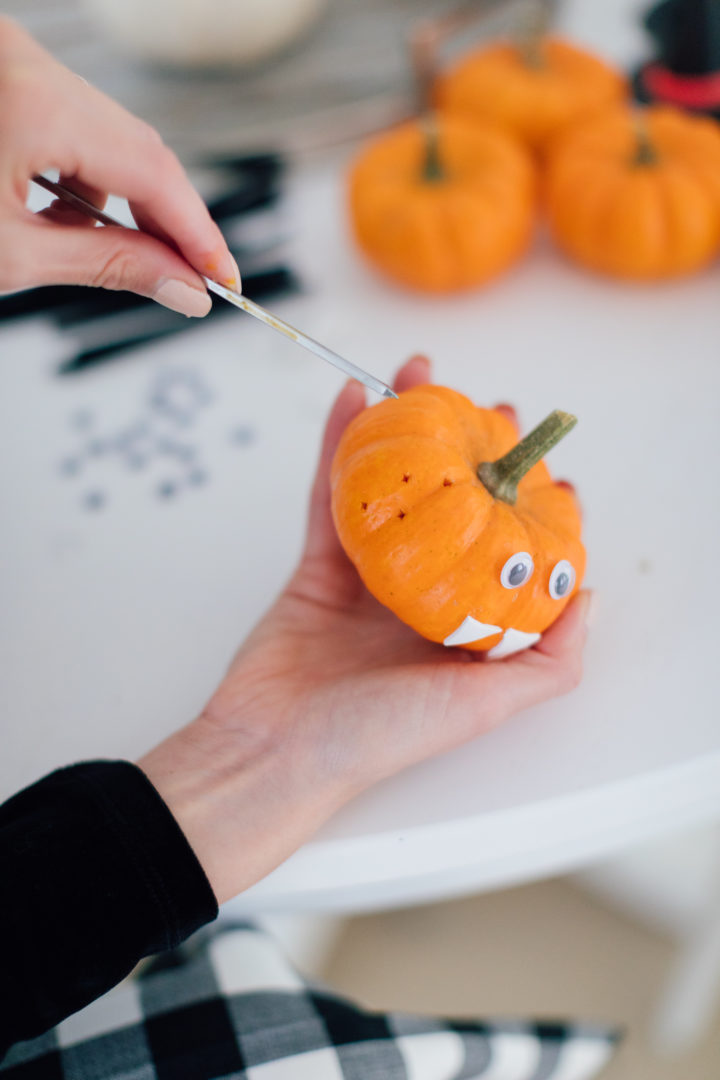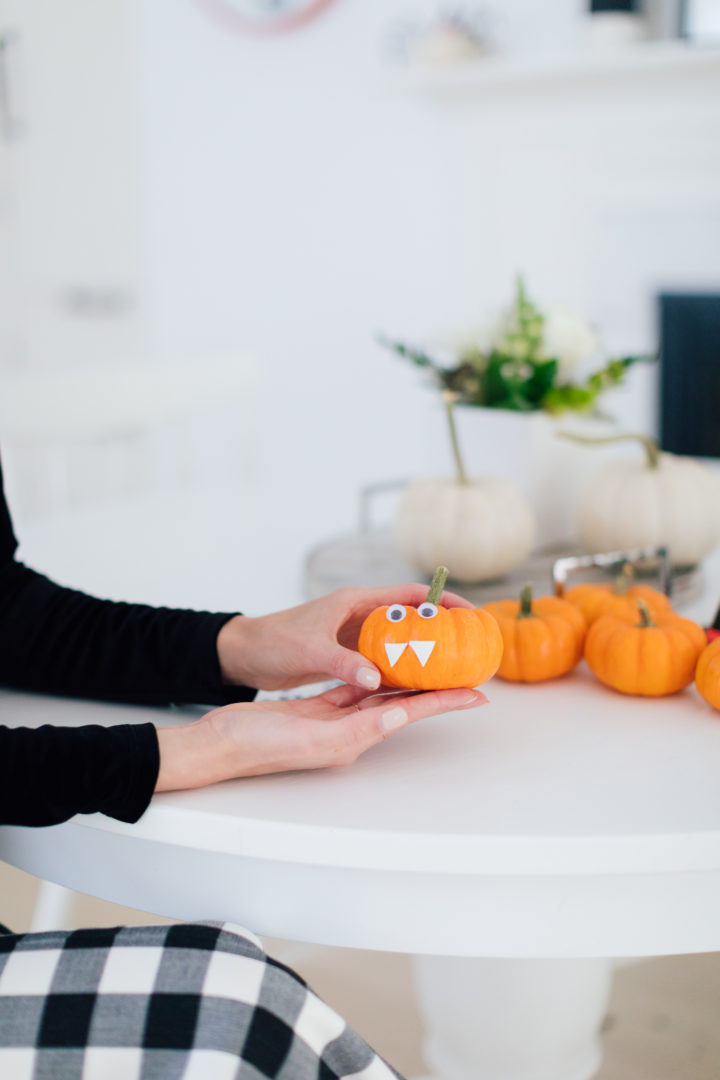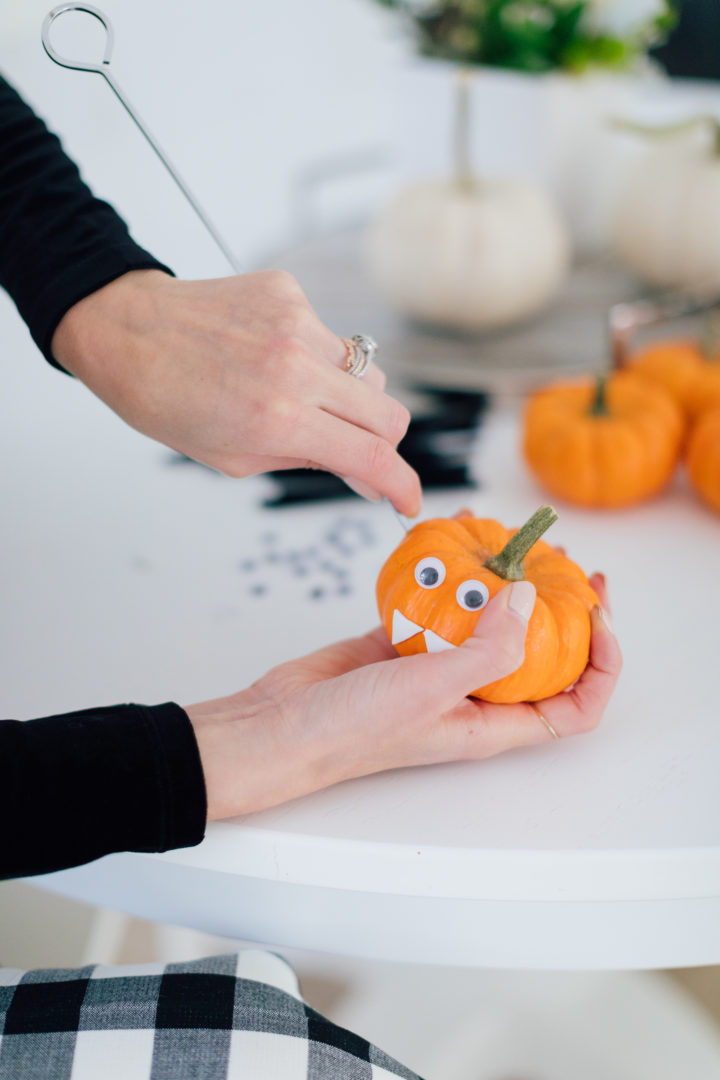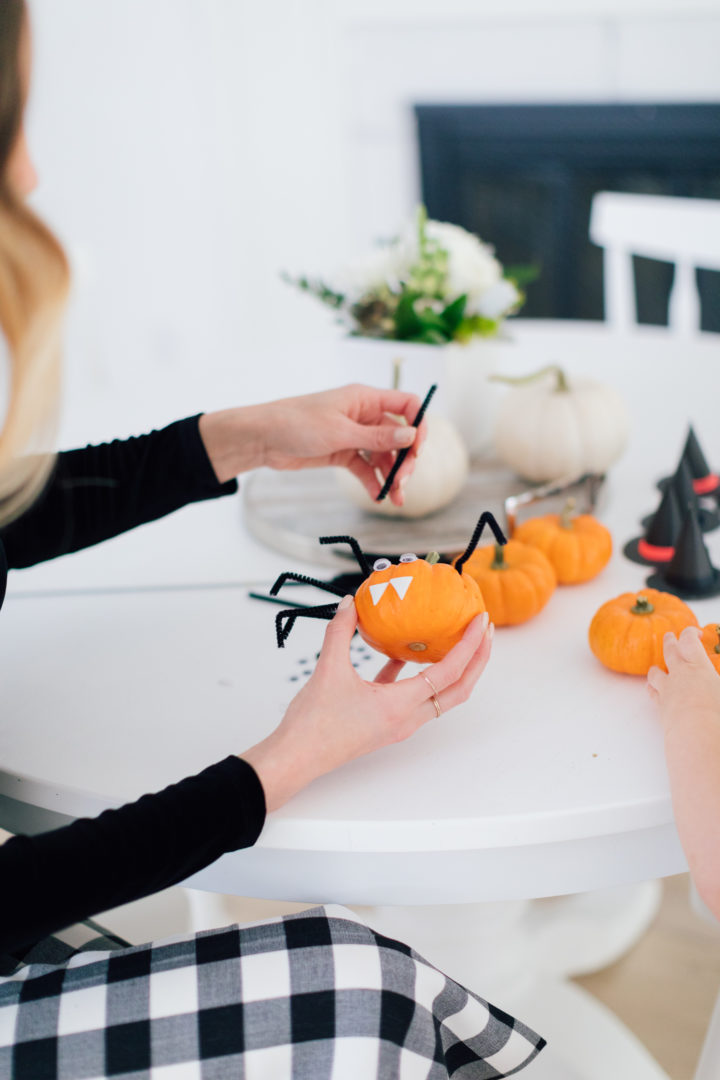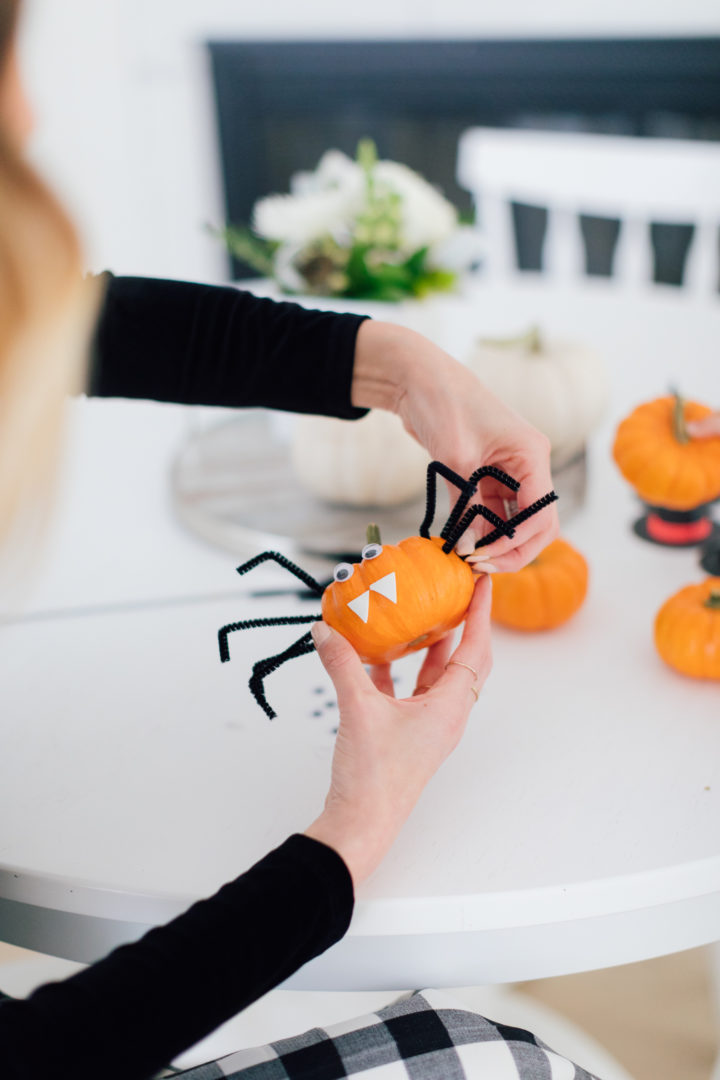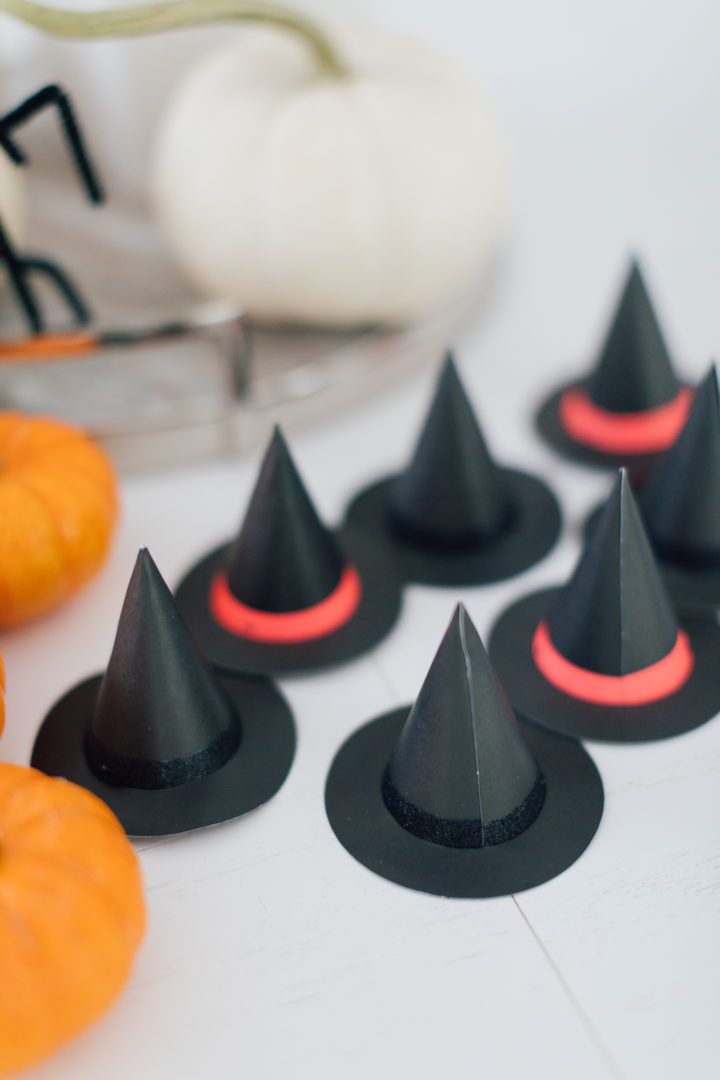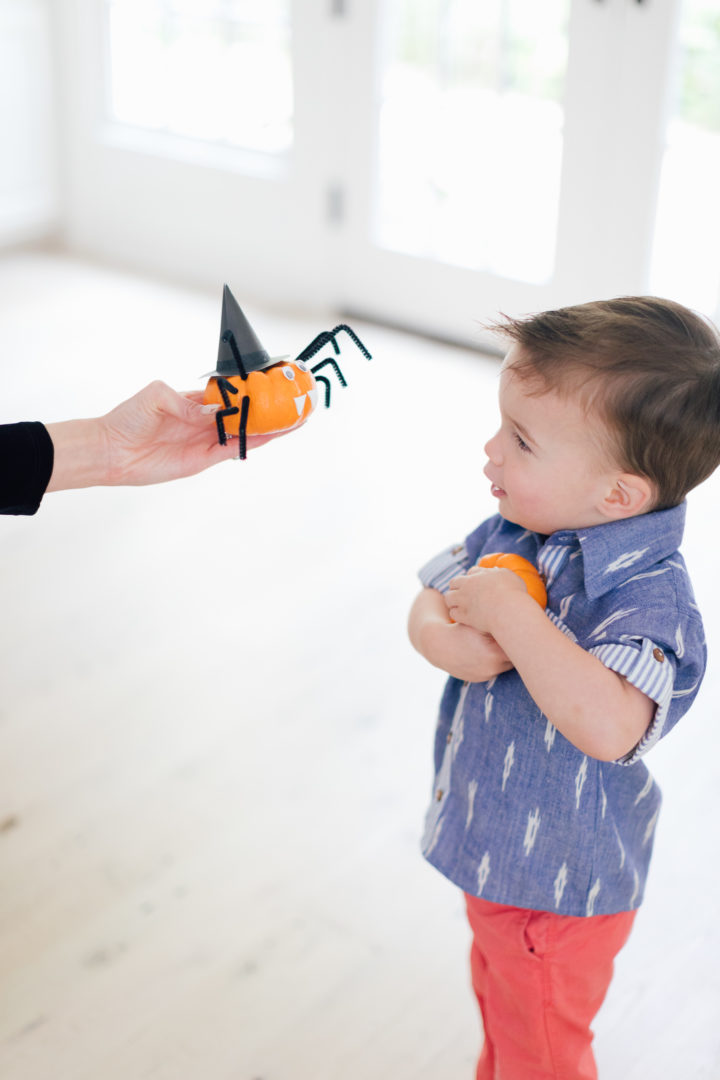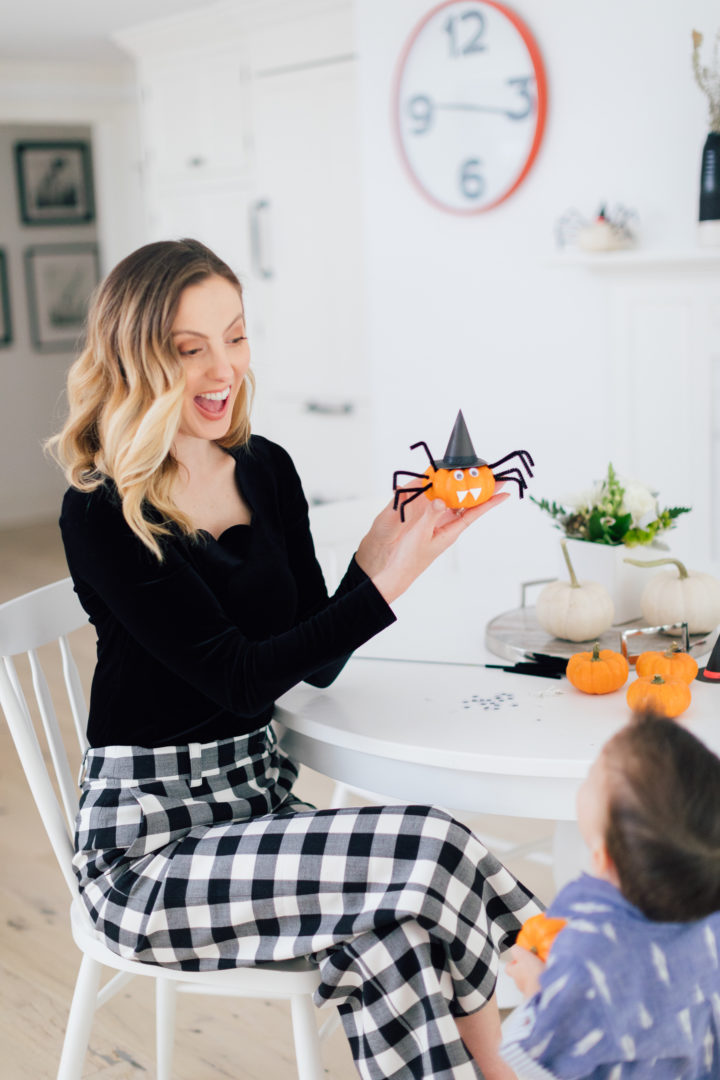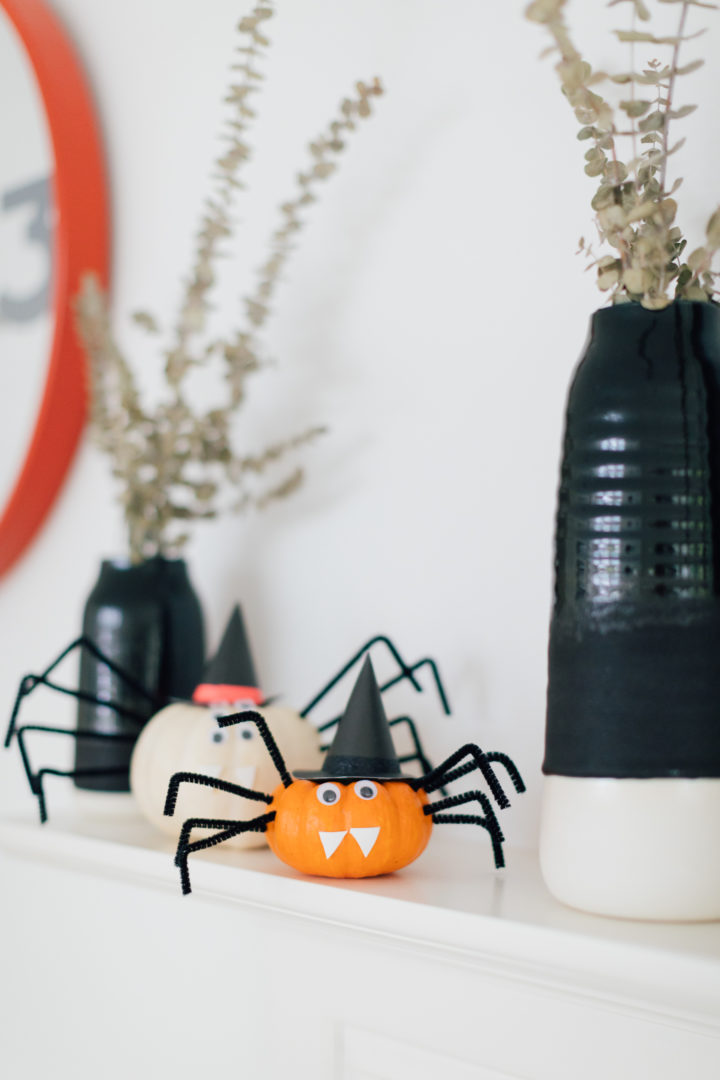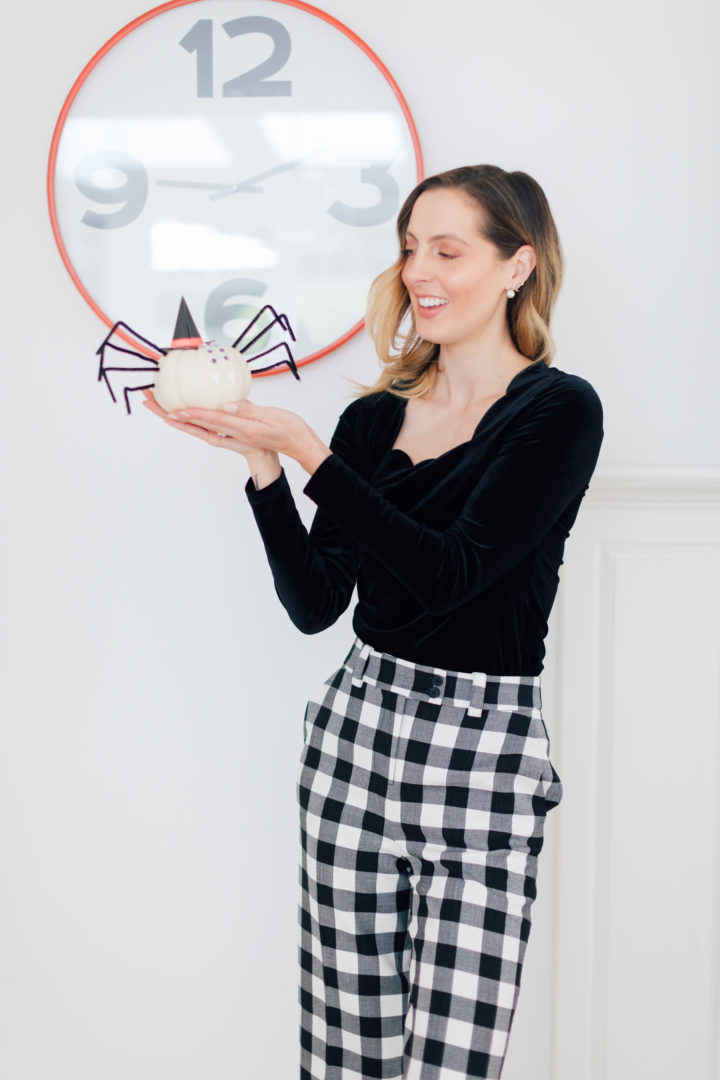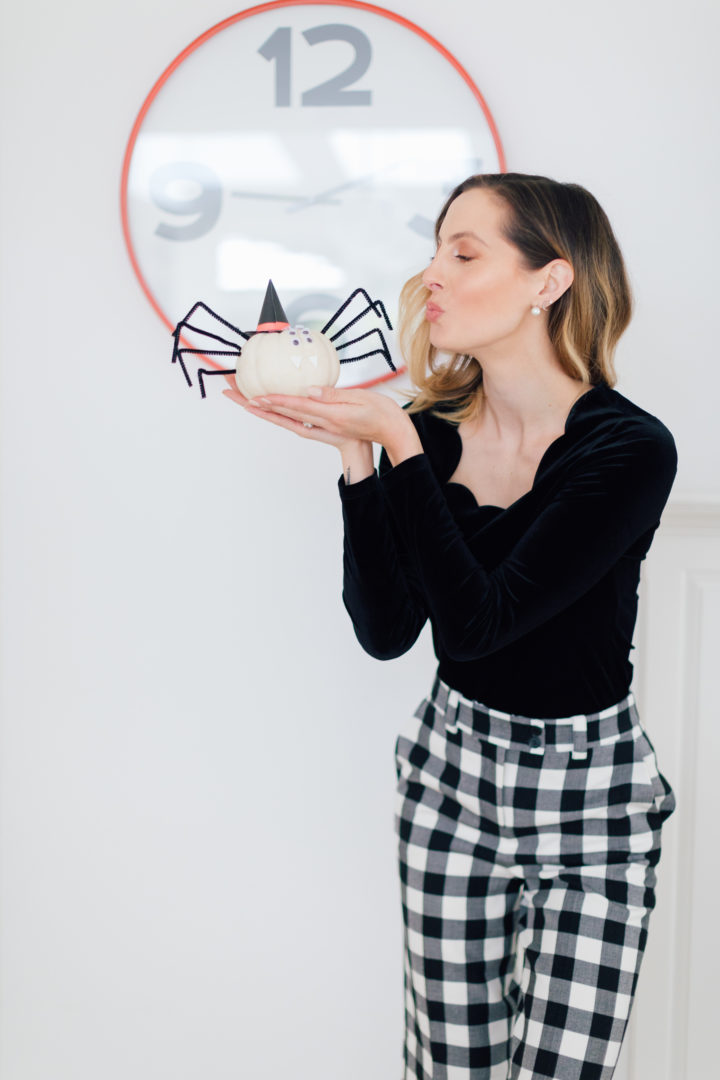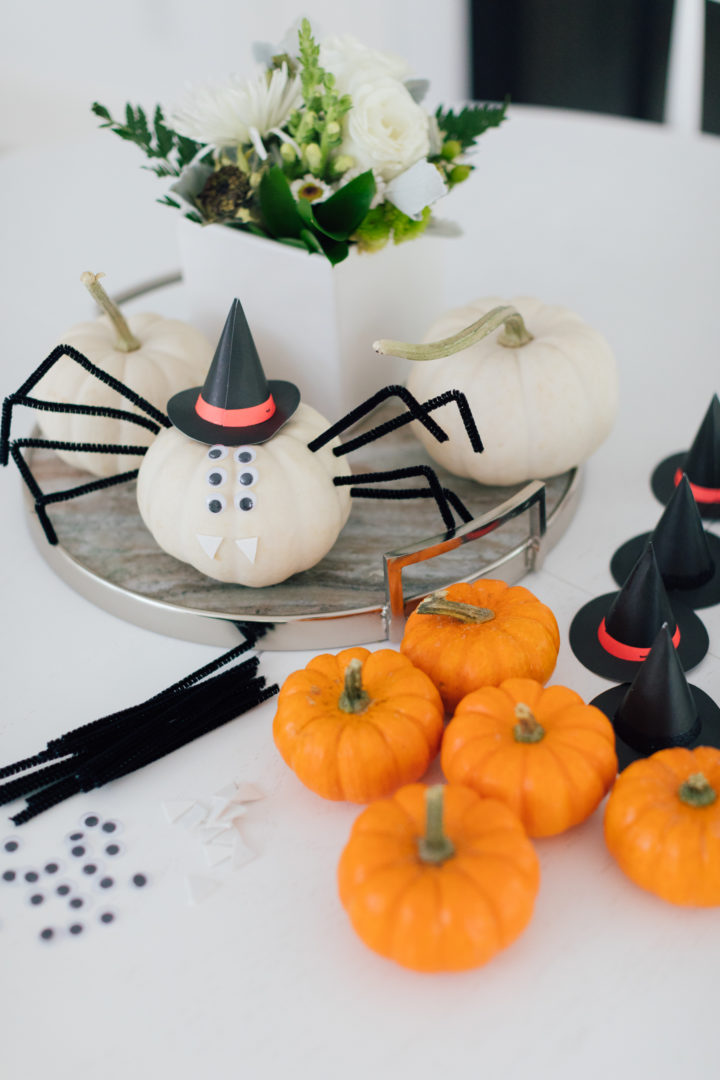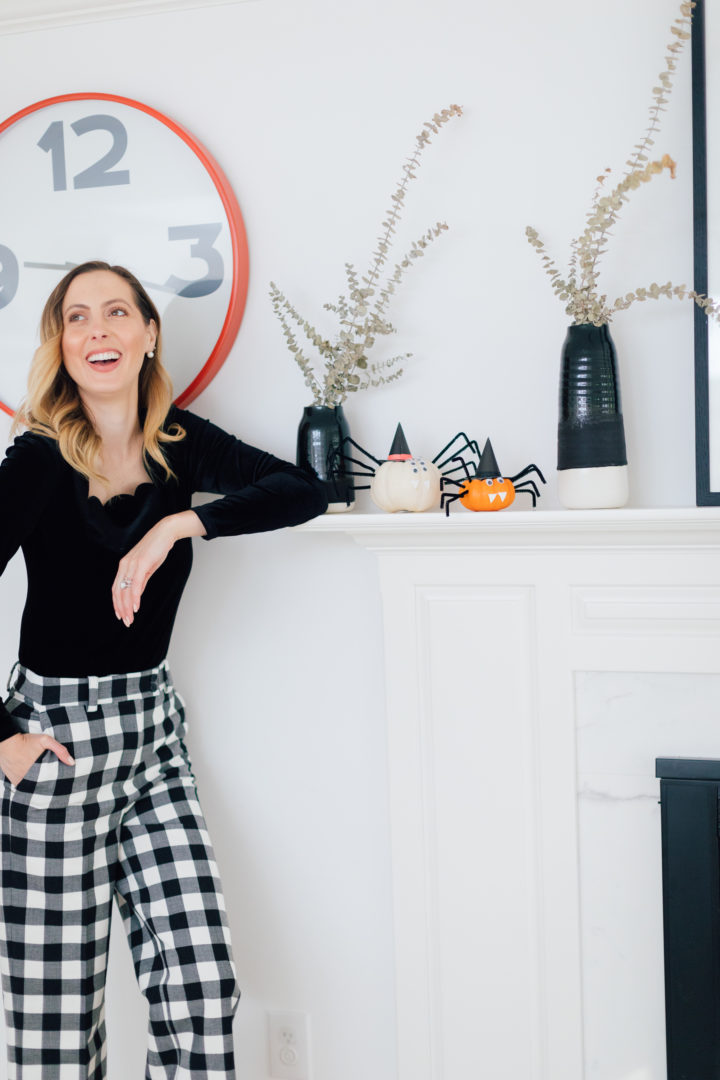 Photographs by Julia Dags.