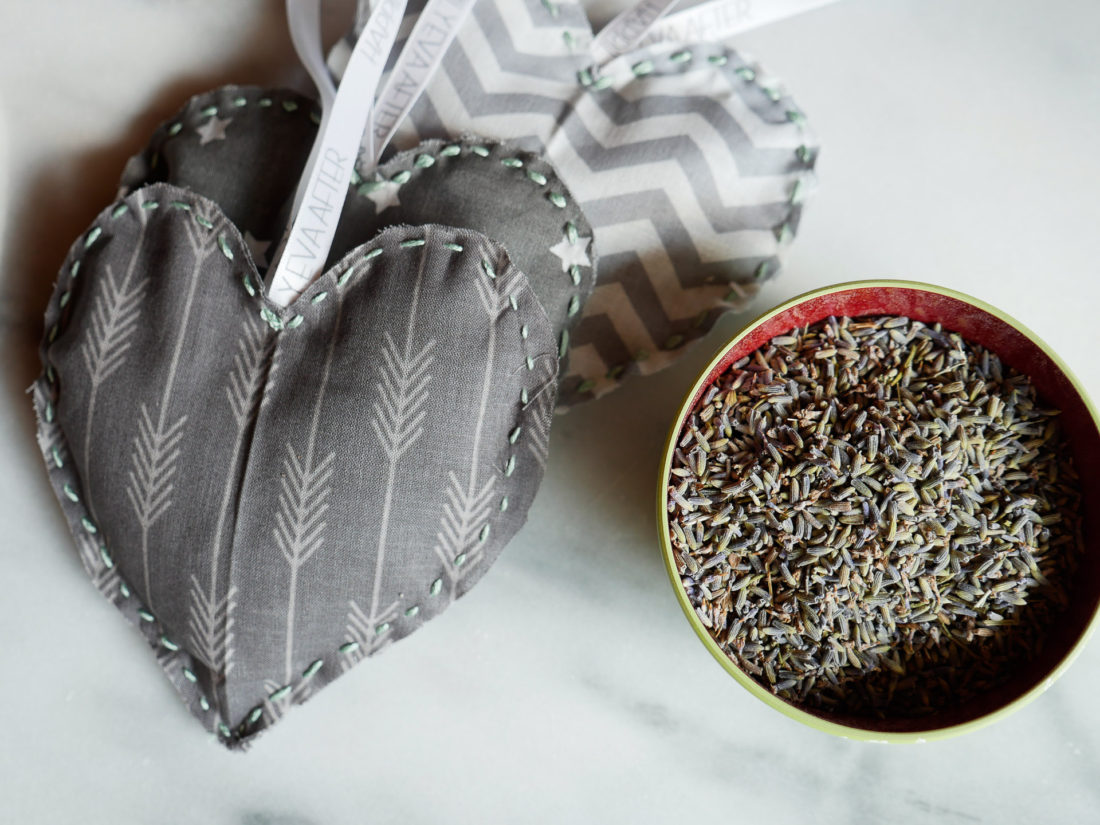 A couple of weeks ago, I posted a super fun DIY Bath Bomb recipe that I created to make my baths a little more special.  Well, I ended up with a TON more lavender and had to think up some creative ways to use it! It's lavender season in France at the moment, and I've been drooling over all the gorgeous pictures online of this flower in full bloom all over the French countryside.  Beyond chic! Lavender has the most relaxing scent and so many therapeutic properties– sometimes I feel like I want every room to smell like it!  To accomplish this, I was inspired to whip up some lovely Hand-stitched Lavender Sachets.  With so many uses, these are excellent as gifts or even as a special treat just for you.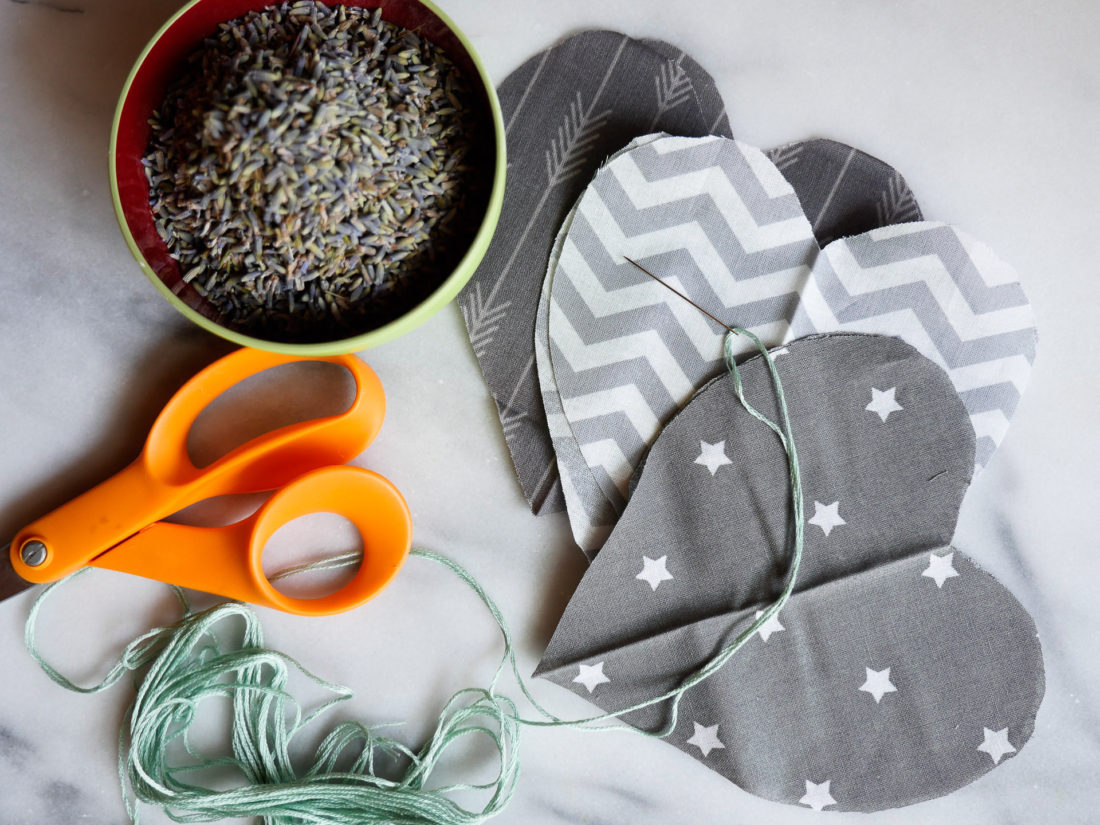 Materials…
Fabric of your choice (I went with grey mixy prints to create an eclectic look)
Contrasting embroidery thread
Needle
Sharp scissors
Dried Lavender Buds (for 3 sachets, you will need approximately 2 cups)
Ribbon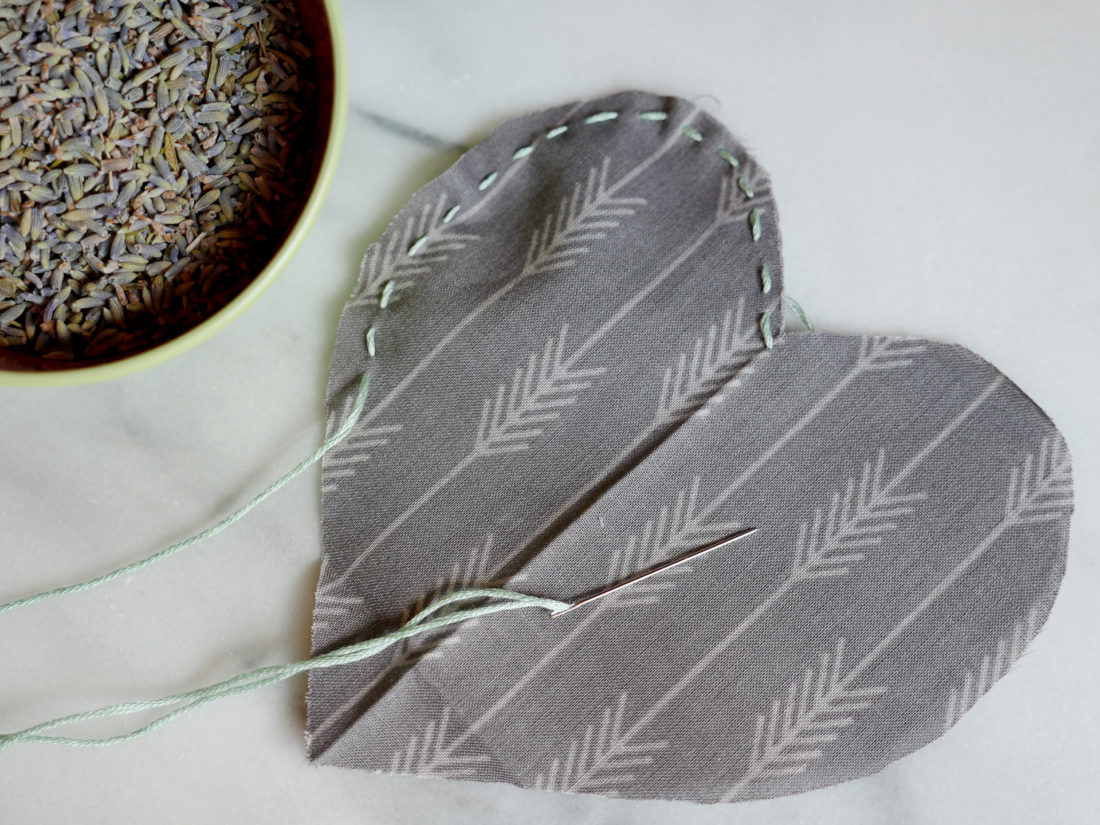 Directions…
Begin by cutting out your fabric.  Make a heart-shaped stencil out of cardboard, and use it to cut two identical pieces of fabric.  Flip one over so that the "right sides" of the fabric hearts are both facing outwards and press them together like a sandwich.  Beginning in the dip of the heart, create small even stitches as you work around one side.  Stitch all the way down to the point of the heart, and then back up the other side.  Stop before you reach the dip in the heart, leaving 1-2 inches of space.  Using a spoon or a funnel, fill your sachet with lavender.  Be careful not to over-stuff it so that the lavender has a tiny bit of room to move around inside and release its scent. Once your sachet is filled, carefully stitch it up to meet where you started.
Cut a piece of ribbon (approximately 6 inches), form it in to a loop, and stitch the ends on to the backside of your sachet.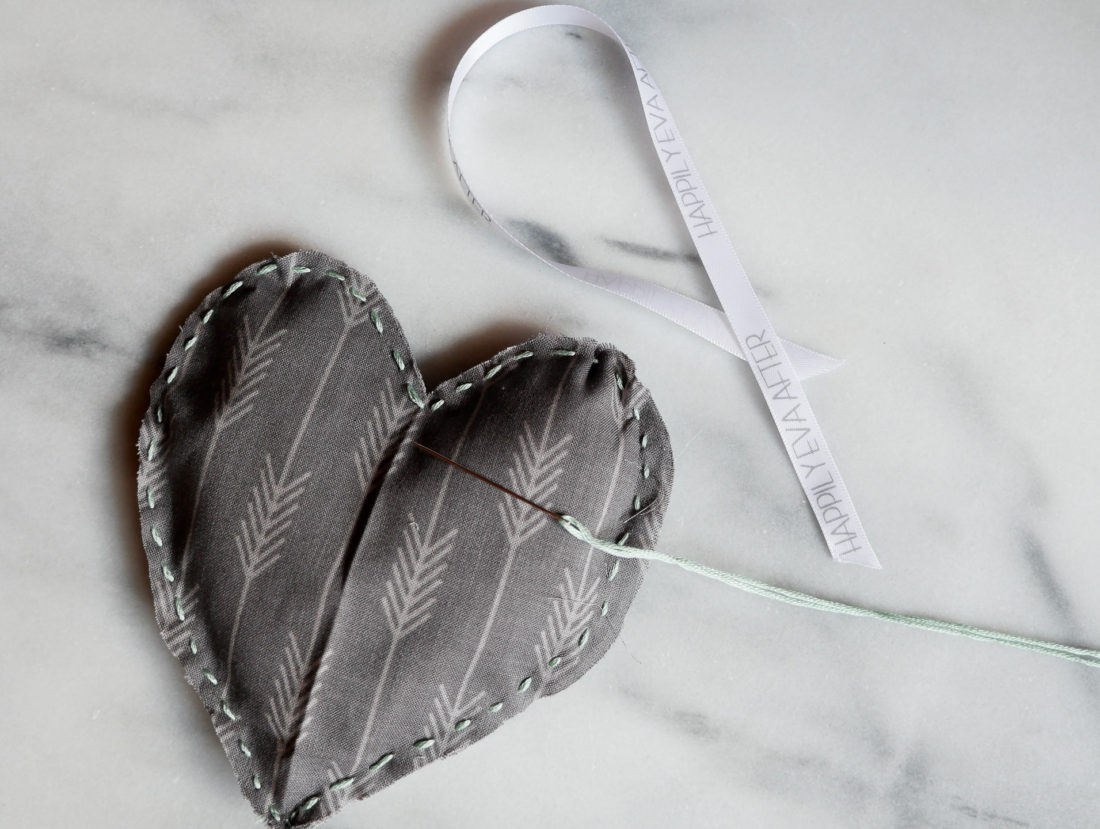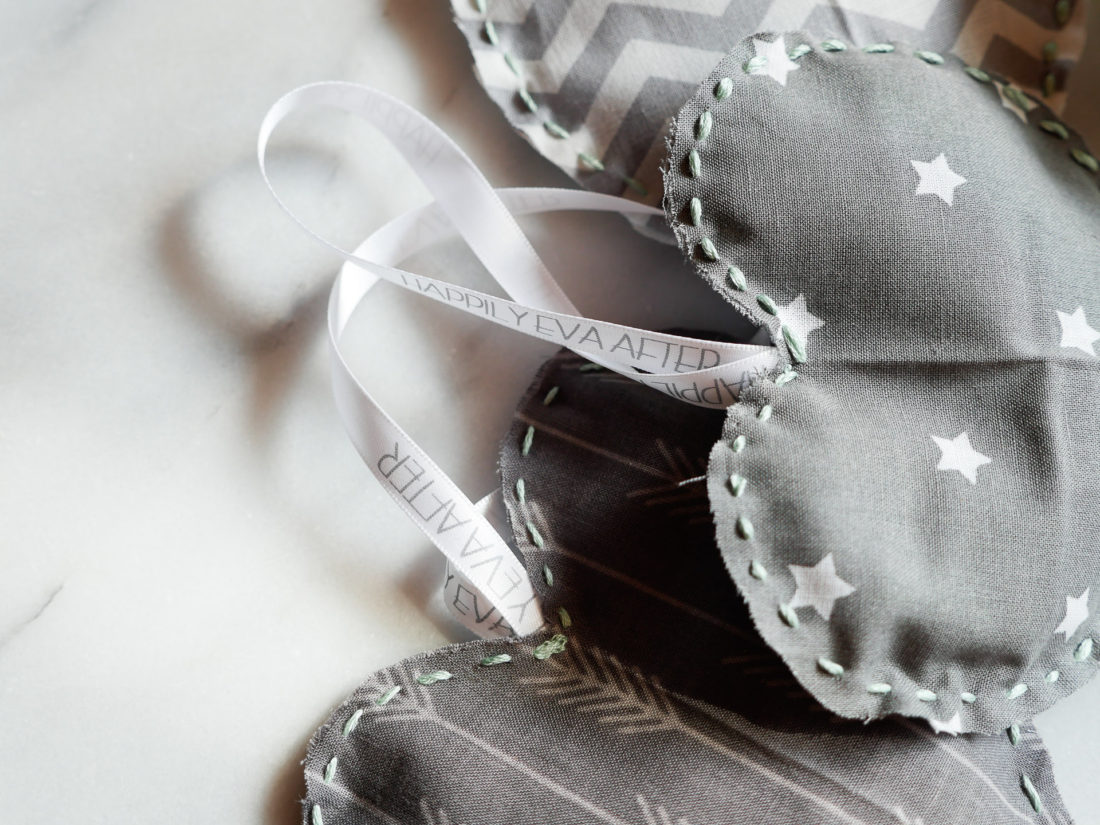 These sachets can be tucked away in a drawer to add their wonderful, natural scent to your clothing, or you can hang it on a hanger in your closet to infuse the entire space! I also like hanging a sachet on the door handles of heavily trafficked rooms so that the scent is released in to the air whenever the door swings open.  I even know somebody who keeps a lavender sachet under her pillow to give herself a peaceful night's rest! Bundled in threes, these are a perfect gift for almost anyone. Whatever you do with these sachets, they are sure to work their magic and calm you down on the busiest of days.  I hope you enjoy them as much as I do!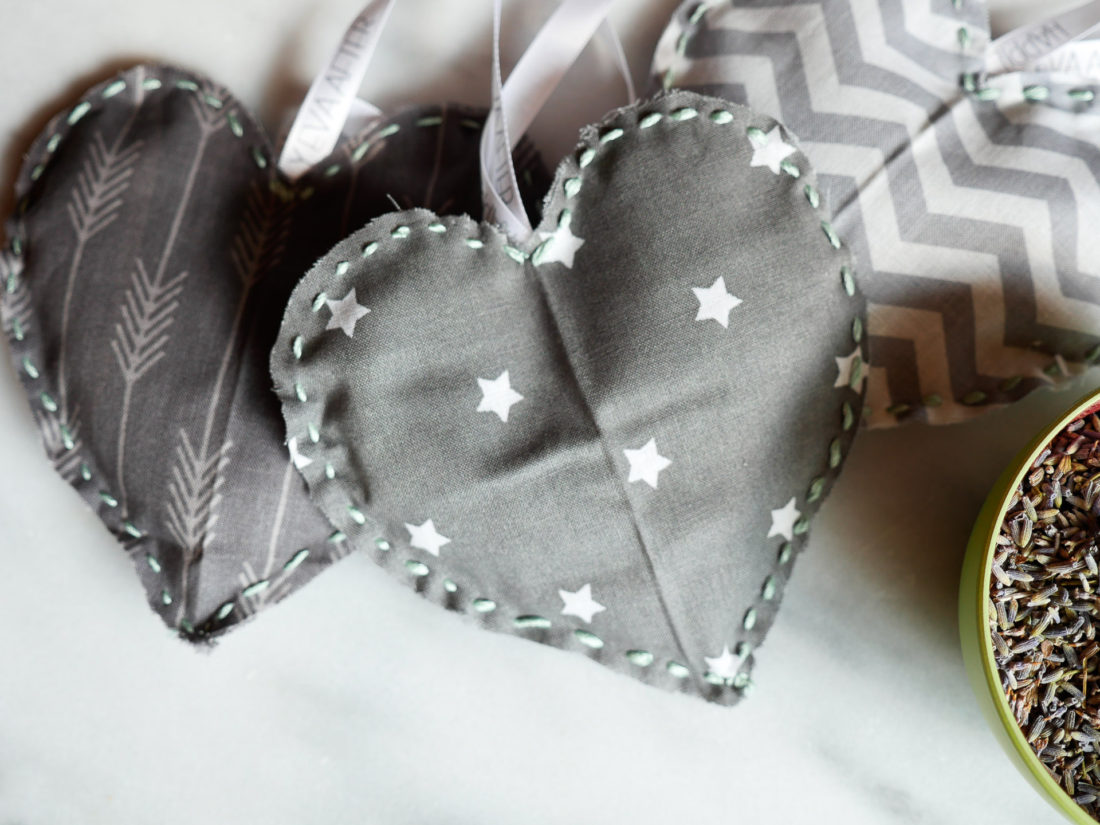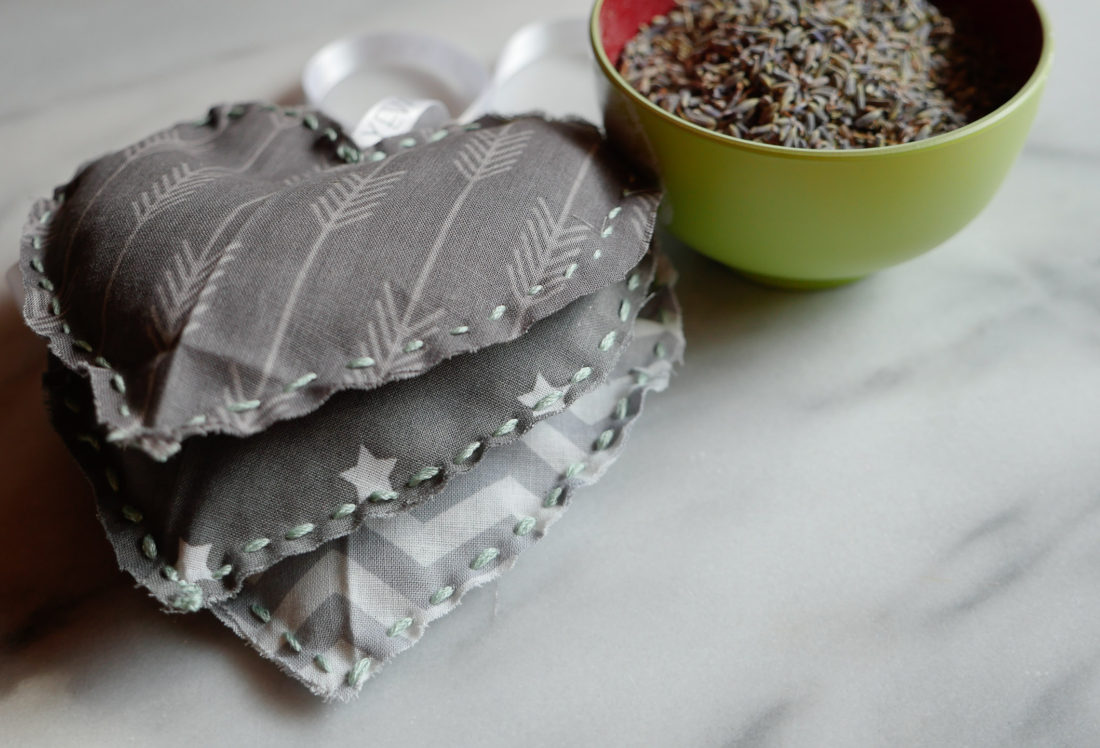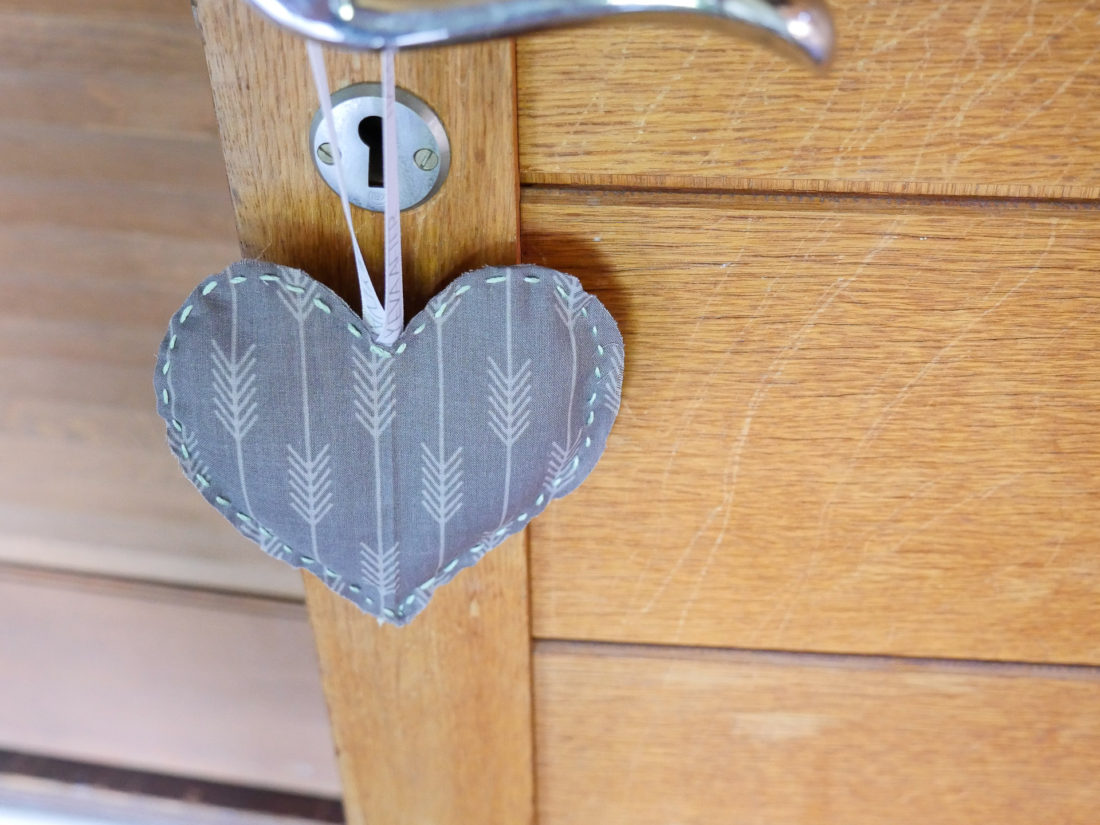 Save