The following content may contain affiliate links. When you click and shop the links, we receive a commission.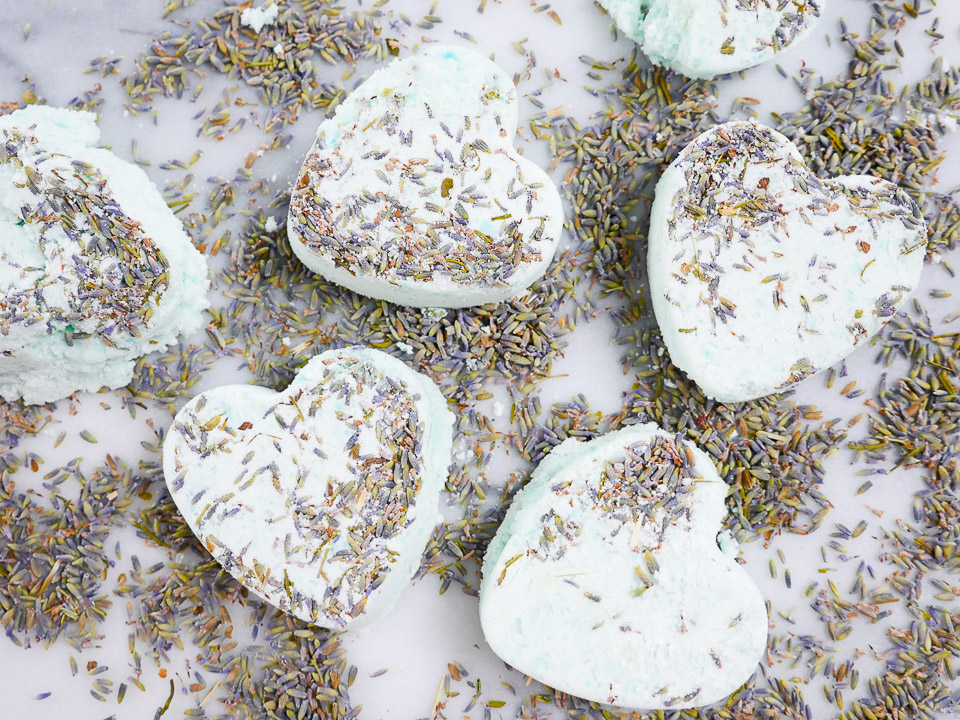 This post was originally published on June 22nd, 2016.
Update…
This is a great year to be DIY-ing Valentine's day treats! I had such a great time creating bath bombs a few years ago, and they're still in rotation whenever I want to make something personal as a gift. You can make these for yourself, or even for all of your girlfriends as the perfect Galentine's treat! Check out the process below and let me know if you try these!
---
I need to relax. For REAL.
I've been burning the candle at both ends recently in a major way (a fun blog surprise is right around the corner!) and in between work, family commitments, and my pregnancy, I feel like my head is almost ready to spin around on my body and fall off.  Let's not allow that to happen, shall we? 
So I thought I'd inspire myself (and you!) to decompress a little with a super simple DIY project that will have you breathing a sigh of relief in no time.  I love taking baths with a Bath Bomb thrown in, because besides being a super fun experience to watch it fizz up (it reminds Sober Sally over here of a yummy glass of champagne!) these bath treats often contain salts and essential oils that are beneficial in helping you unwind.  
These relaxing DIY lavender bath bombs also make excellent gifts or shower goodies, and while all the ingredients are safe for Preggo Mamas, I'm not a doctor, so always make sure to talk to yours beforehand!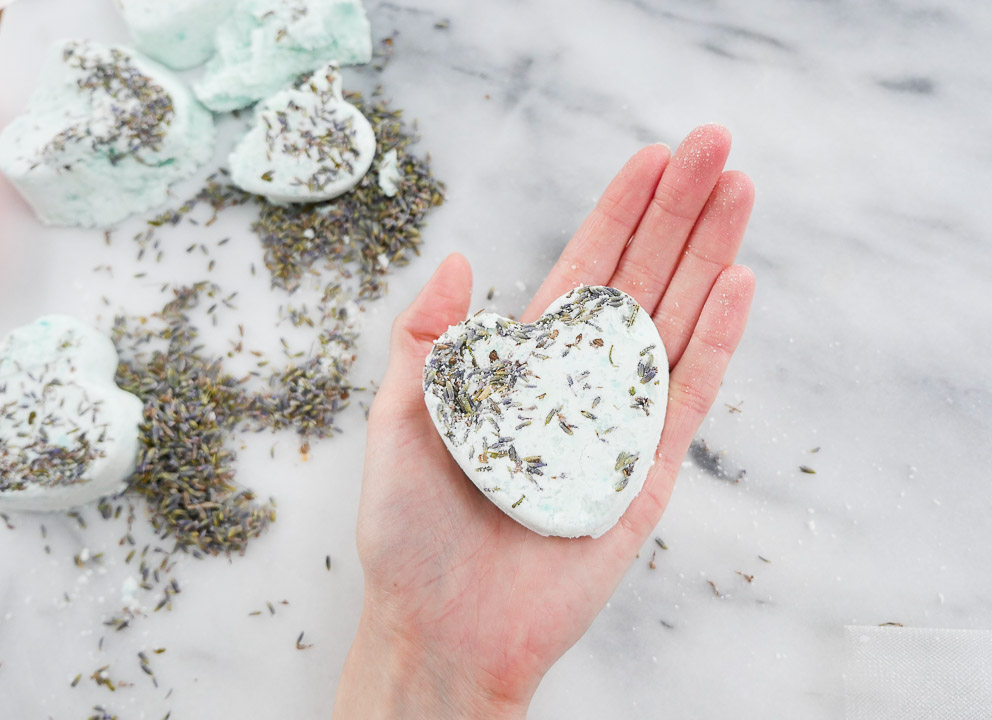 Materials…
(Makes approximately 6 bath bombs)
Directions…
Begin by sprinkling half of the lavender buds into the bottom of your mold.
Next, mix all of the dry ingredients together in a large bowl with your whisk.
Now, in a separate small container, mix together the wet ingredients and blend well.  Little by little, add the wet mixture into the dry ingredients bowl, stirring well and working quickly. The Bath Bomb mixture should hold together when you pack it between your hands. If it isn't holding together, add a little more water one tsp at a time while mixing until it packs well.
Now fill your molds, packing the mixture in tightly. Sprinkle the rest of the Lavender over the top and press firmly.
Prepare your drying area by placing the fluffy towel on a countertop or table with the strip of wax paper over it. Allow the Bath Bombs to dry for half an hour in the mold, and then carefully turn the mold over and press on the backs until your Bath Bombs release on to the wax paper. Allow to dry out overnight, and store in an airtight container.
Enjoy in a nice, warm bath!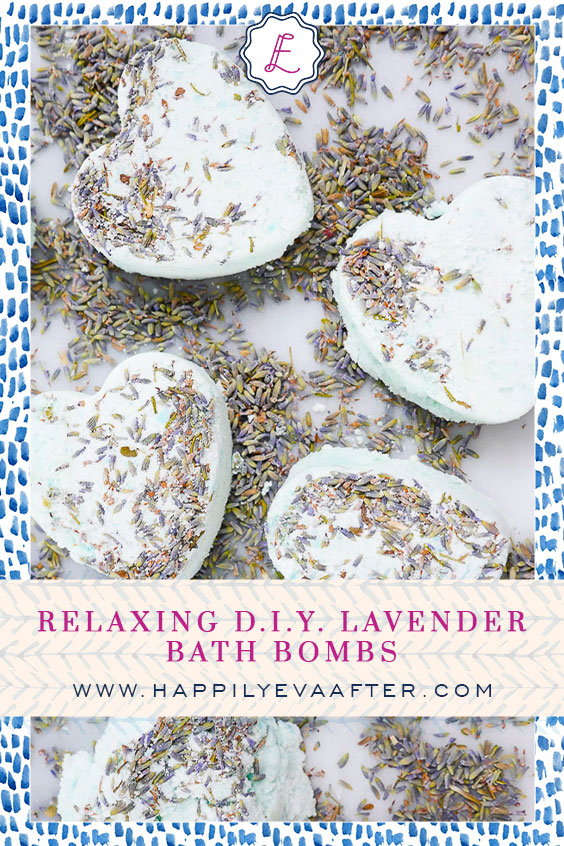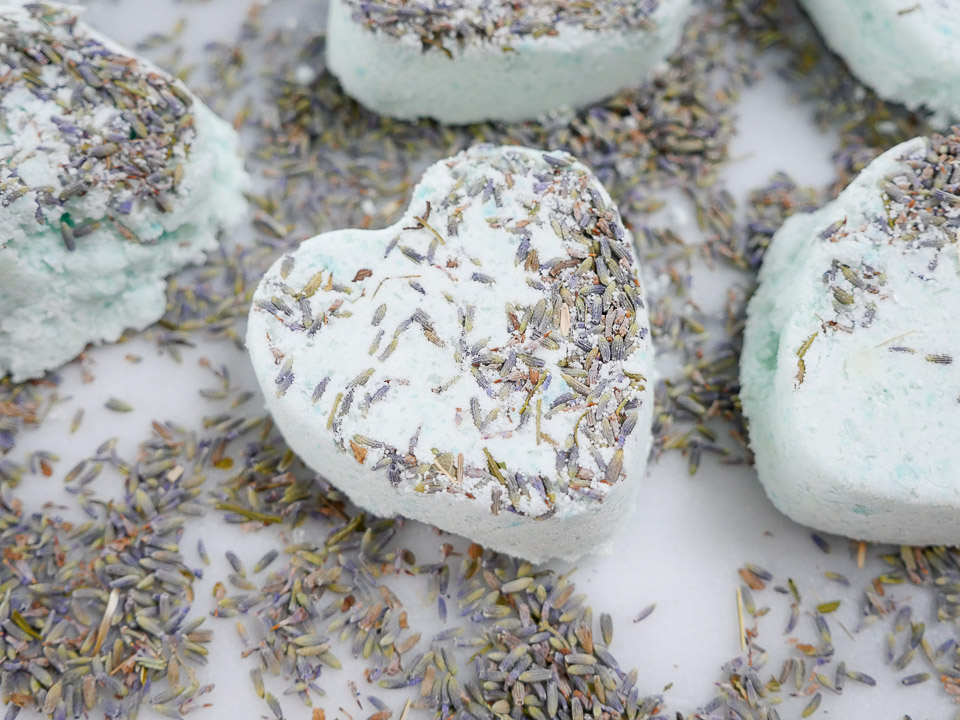 Happily Eva After, Inc. © 2016 All Rights Reserved