The following content may contain affiliate links. When you click and shop the links, we receive a commission.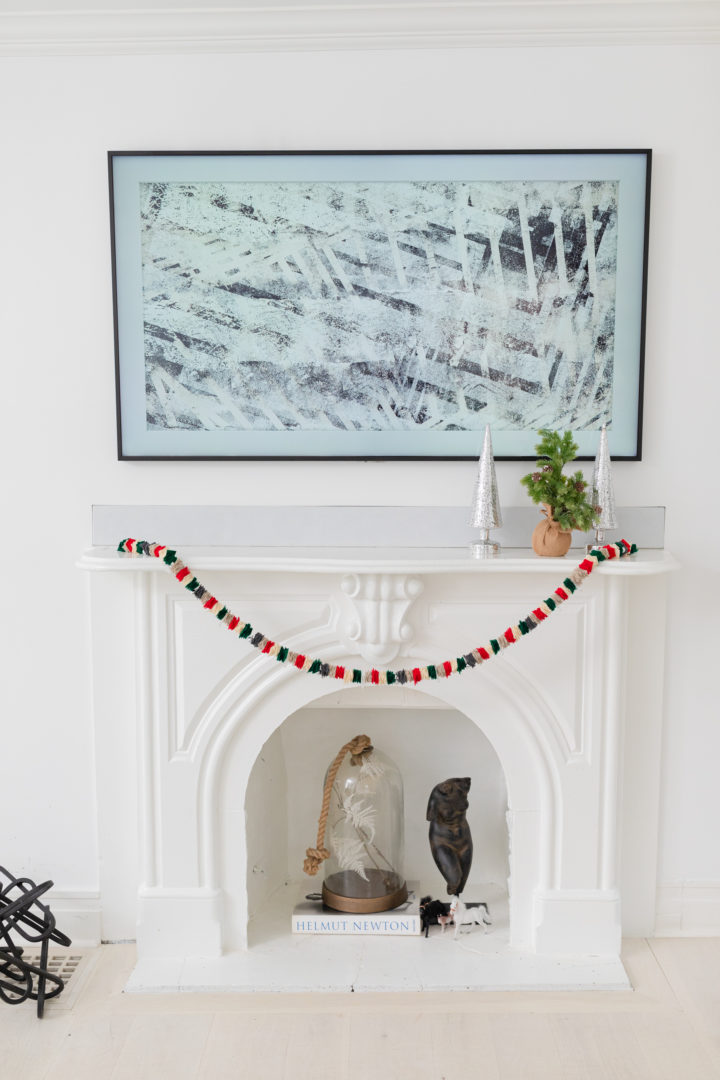 I'm not gonna lie, I made this DIY Christmas garland while watching an episode of The Bachelorette, and drinking a delicious glass of Pinot Noir…and it was a DREAM EVENING.
It was so easy and didn't require any intense thought, which was exactly the DIY I was looking for. I absolutely love how it turned out!
I especially like that you can pick any combination of colors that speak to you and your decor…I chose traditional Christmas colors, but you could also make one with pastels, or even neutrals!
I added some little snowflake and mini ornament charms along the way, but you could even string popcorn between the felt…or pom poms!
Christmas is a time of year when homemade just feels so right and charming. Especially this year, when a lot of people are budgeting for the holiday season.
This is a super fun craft to make with older kids as well!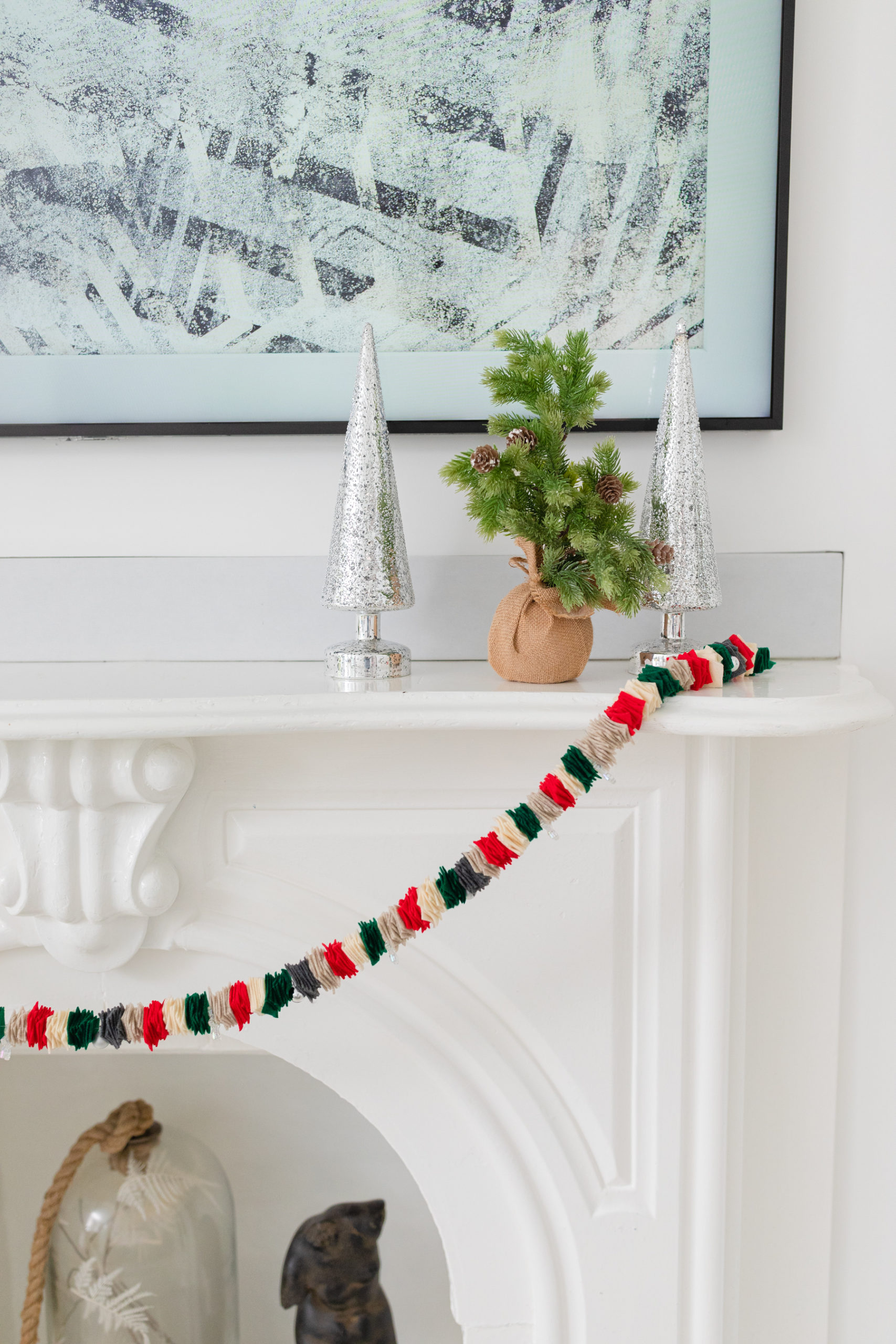 Step 1
Begin by cutting a long piece of string, creating a double knot at one end, and threading the other end through the needle.
Step 2
Take one piece of felt, and fold it back and forth on itself to create an accordion shape, and push the needle through the middle. Repeat with alternating colors until your entire garland is threaded. It will look like folded ribbons of felt on the string. You can also thread charms, ornaments or pompoms on there in between the felt if you're feeling it!
Step 3
Once you have all the felt and additional decorations threaded, go in with the scissors and carefully snip the loops of the threaded felt so that you are left with densely packed squares of felt (see image).
Step 4
Once the ribbons are all snipped, go in with your fingers and adjust the squares so that they are a bit off-kilter and not perfectly stacked to create the effect of the garland. Hang and enjoy!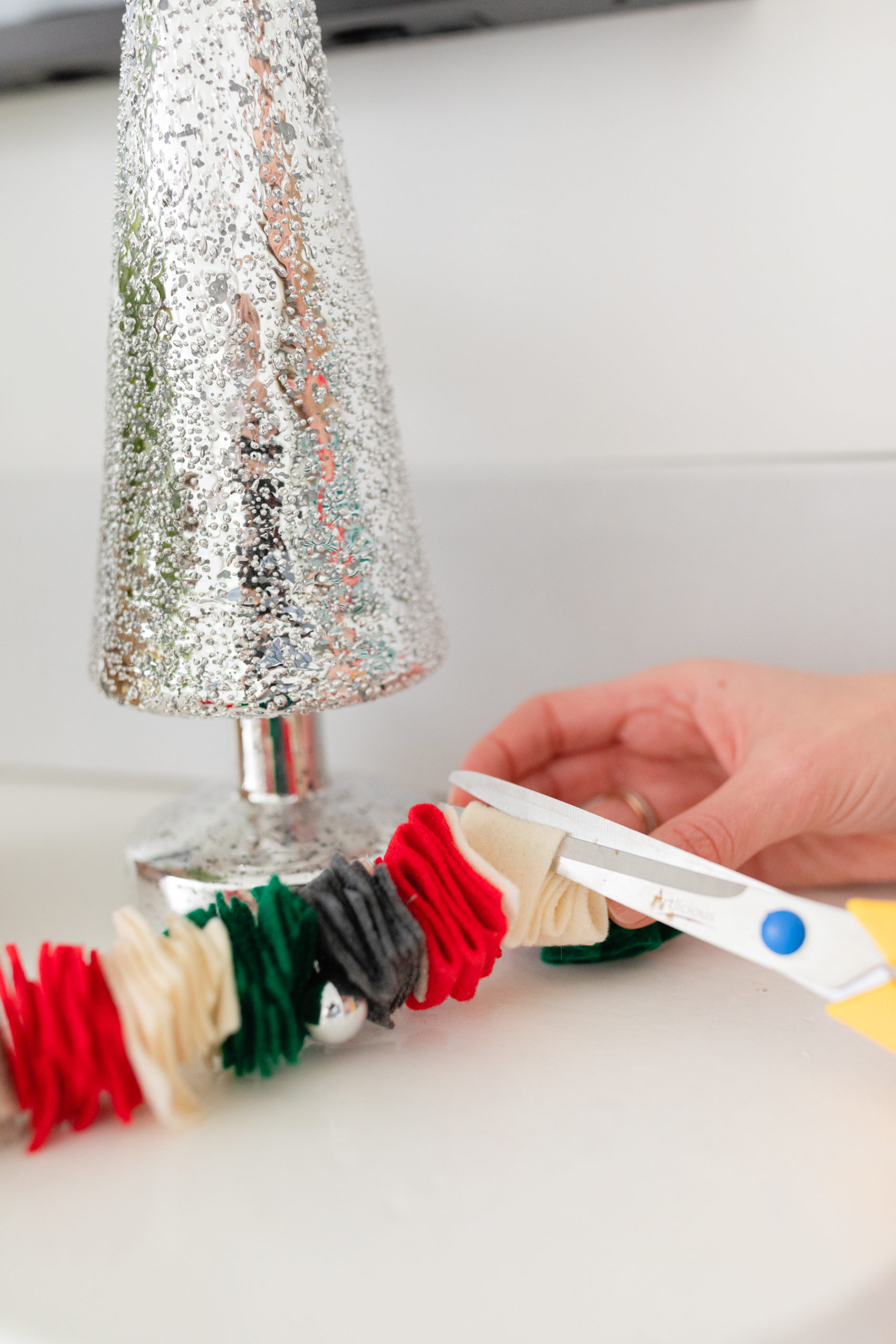 ---
Shop the Post…

Photographs by Julia Dags | Happily Eva After, Inc. © 2020 All Rights Reserved