The following content may contain affiliate links. When you click and shop the links, we receive a commission.

With the holiday break coming up for my kiddos, I thought it would be fun to create a nice DIY that is festive, easy, and that we can do together. There is often lots of down time in my house this time of year, and my kids are at the perfect ages for easy crafts. They absolutely flipped for this Votive Snowman Ornament DIY, and are loving having these cute ornaments on the tree.  They even made a few for family and friends! I thought I would share today, just in time for Christmas.
Materials…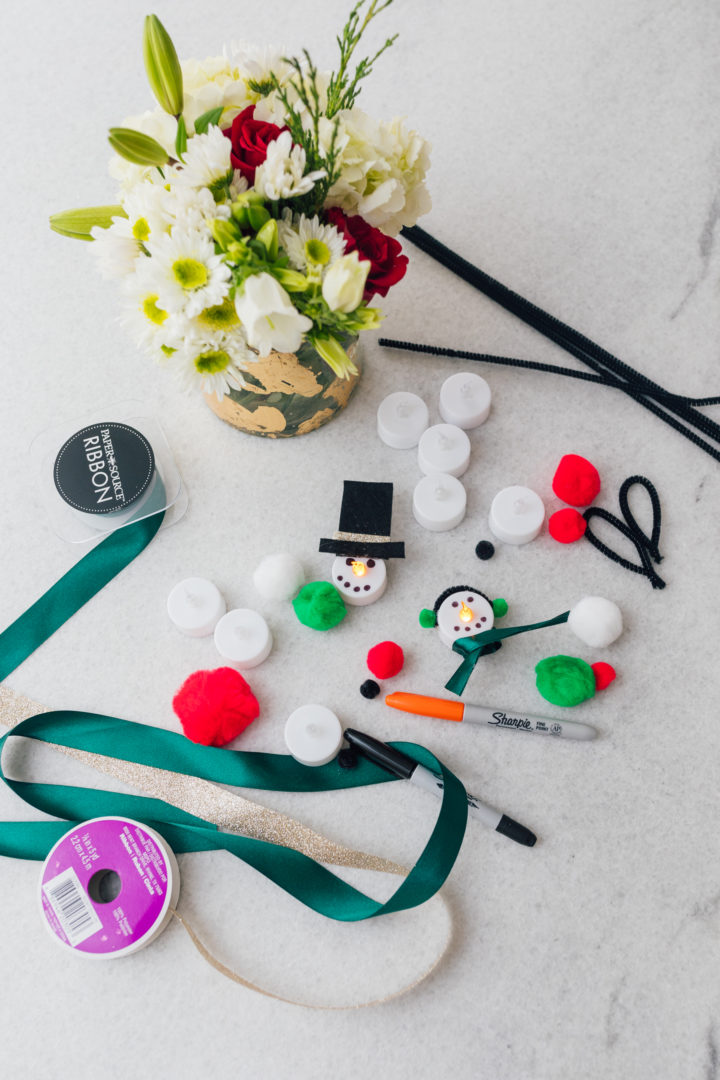 One of the things I love about this snowman ornament craft is the fact that you can totally make it your own.  Feel free to mix up the colors and textures of your ribbon, your pipe cleaners, and your pompoms! Begin by making the face on your snowman. I colored the "flame" of the electric votive so that it looks like a carrot.  Then you can finish the snowman face.  Next, you can either make a top hat for your snowman using the felt and ribbon– or you can use the pipe cleaner and the pompoms to make adorable mini earmuffs.  Secure with hot glue. You can add a scarf (made of ribbon) to your snowman as well, if desired!  To hang, make a loop out of a pipe cleaner, and glue to the back of your snowman head.  Now it's ready to hang!
Step 1
Make the Carrot Nose!
Using your Orange Sharpie, color in the flame on your Votive to create the Snowman's Carrot Nose.
Step 2
Draw Your Snowman's Face!
Using your Black Sharpie, draw a face on your Snowman.
Step 3
Make Some Earmuffs!
Cut a pipe cleaner 2.5″ inches long. Add a small amount of glue onto the Votive so that it securely wraps around your Snowman's head the way earmuffs would sit. Next, add some glue to the sides of his head, and fasten on his earmuffs!
Step 3.5
OR Make a Top Hat!
Cut a Top Hat out of some black felt and use some spare ribbon as a band. Secure onto your Votive with some hot glue.
Step 4
Make a Scarf!
Next, grab your ribbon and cut it about 4.5″ long. Then fold it over itself to look like a scarf wrapped a neck. Fasten it together with another bit of hot glue, and then onto the back of the Votive with a little more glue.
Step 5
Make it hang-able!
Cut a pipe cleaner about 6″ long, slip it underneath the earmuffs, and twist both ends together. Additionally, if your snowman has a Top Hat, use your glue gun to secure the pipe cleaners to the top of the ornament behind the hat.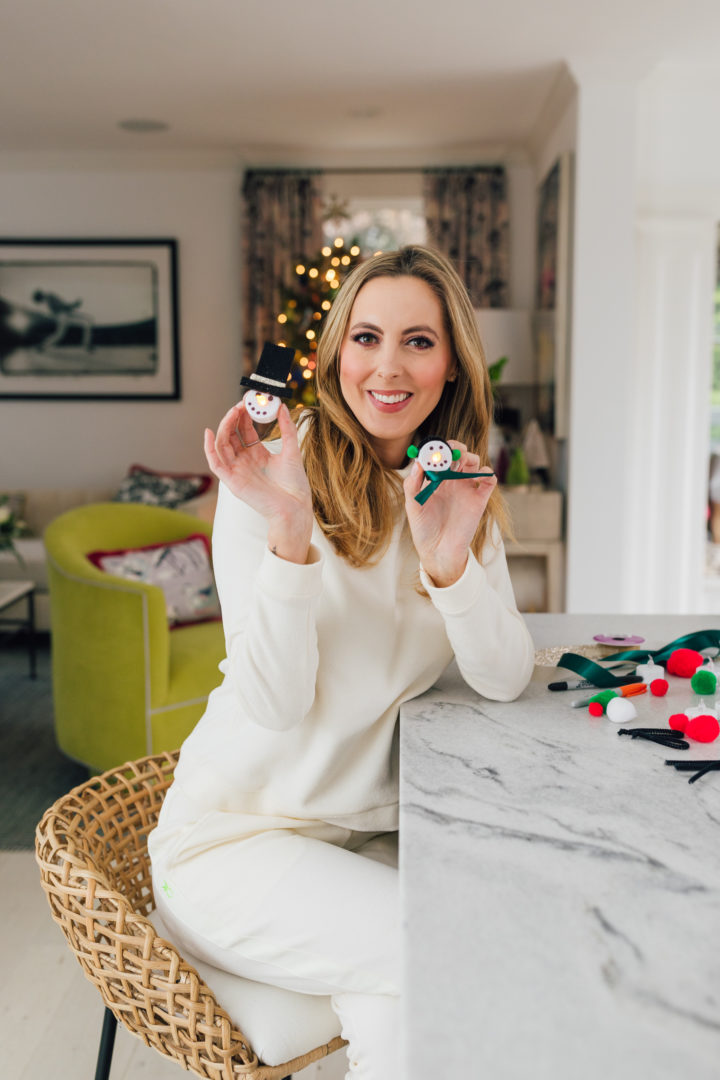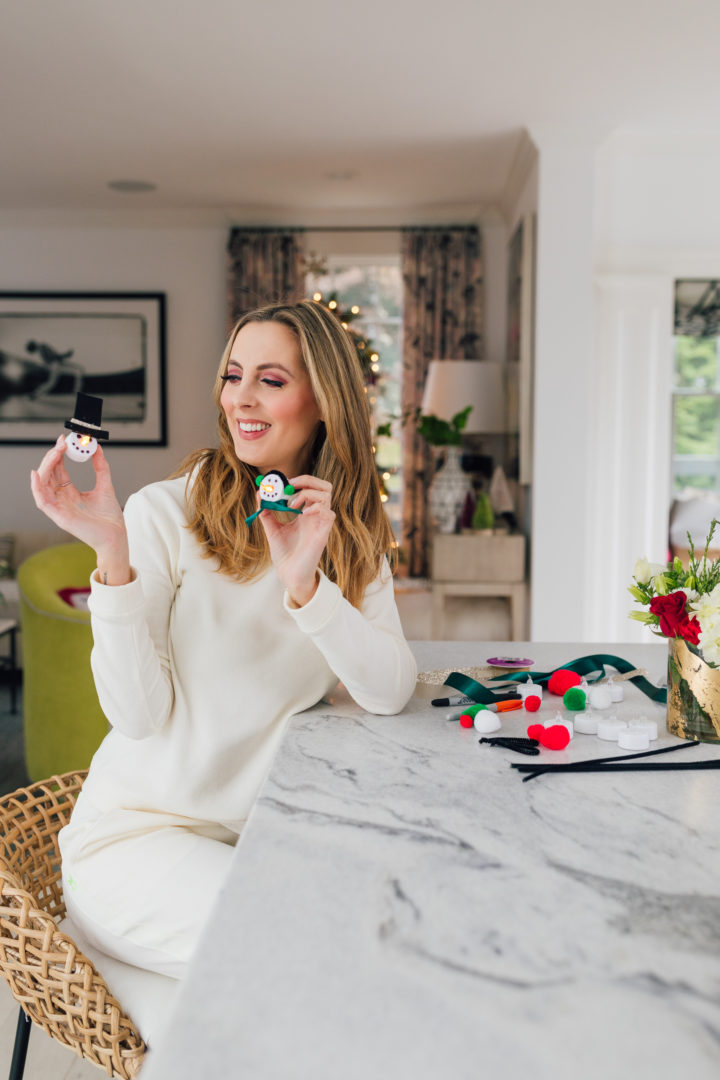 Shop the post…

Photographs by Julia Dags